As the largest metropolitan area in the Philippines, living and travelling in Metro Manila can be a tad more expensive than other places in the country. However, that doesn't mean you can't have a tremendously enjoyable outing while on a limited budget.
If you're planning to take your family on a day out but worried about the possible expenses, here are family outing ideas within Metro Manila that won't blow a hole in your pocket. In fact, some of these activities won't even cost you a single peso!
Also read: 27 Places in Manila for a Completely Free Outing
1. Have a picnic at Luneta Park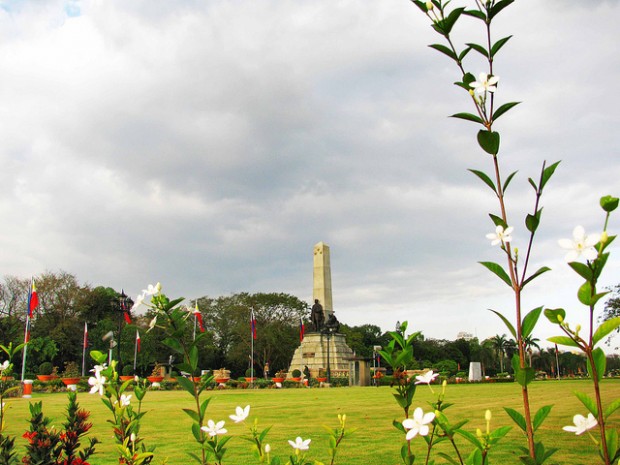 Making it to the top of our list is Luneta Park or Rizal Park, one of the greatest historical landmarks of the Philippines. After taking a glimpse of Jose Rizal's monument, you can proceed to the huge green space to have a family picnic. You can do anything you want – eat, chat, dance or even show off your acrobatic skills. Just be sure not to leave any litter behind after your bonding time!
Cost: Free
Address: Roxas Blvd Ermita, Barangay 666 Zone 72, Manila, 1000 Metro Manila
2. Hang out at Washington Sycip Park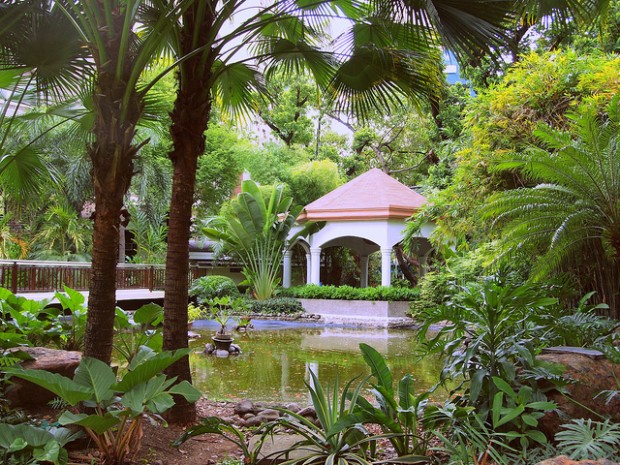 This is another wonderful public place to bond with your family. Named after a Filipino accountant and banker Washington Sycip, the park features a koi pond, tropical trees, plants, gazebos, benches, sculptures and stone tablets with quotes by Sycip. Like Luneta Park, you can do anything you want but keep in mind that smoking and pets are prohibited.
Cost: Free
Address: Legazpi Street, Makati, Kalakhang Maynila
3. Watch fireworks at SM MOA By The Bay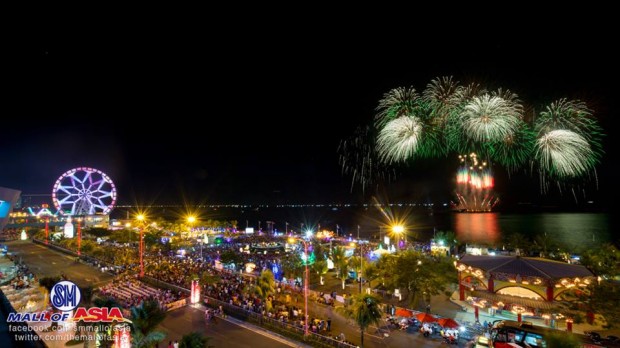 The huge SM Mall of Asia (MOA) is already an attraction in itself but don't splurge on shopping because there's an amusement park right outside the mall where you can have fun and relax with a splendid view of Manila Bay. Schedule your trip on a Friday or Saturday to catch the free fireworks display every 7:00 PM.
Cost: Free
Address: Seaside Boulevard, Mall of Asia Complex, Pasay, 1300 Metro Manila
4. Learn about the Philippine history at Fort Santiago
If you really don't want to spend, you can just stroll around Intramuros and discover some heritage gems yourself. However, I highly suggest that you get inside Fort Santiago, a defensive fortress built during the Spanish colonial era. For a nominal entrance fee, you get to truly appreciate the history of the Philippines, especially the life of our national hero Dr. Jose Rizal. Trust me, the PHP75 entrance fee is nothing compared to the knowledge and experience that you will gain when you're there.
Cost: ₱75
Address: Intramuros, Manila, Metro Manila
5. Have fun at Museo Pambata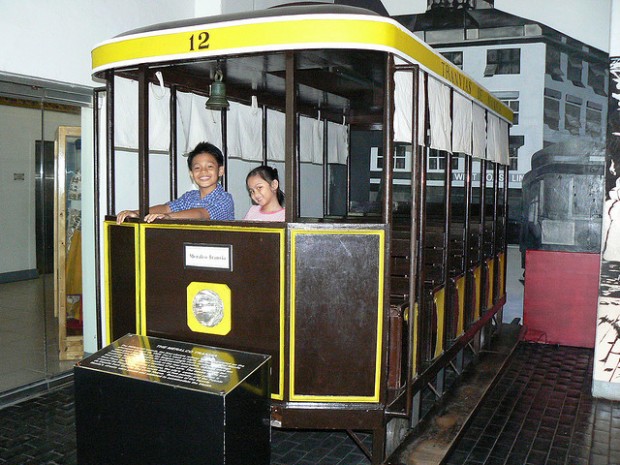 Not too far from Intramuros and Luneta Park is a museum that is great for the young and the young at heart. Museo Pambata is not your typical museum because children are encouraged to have a hands-on experience on various concepts and displays while they play. It showcases eight themed rooms Kalikasan, Old Manila, Career Options, I Love My Planet Earth, My Body Works, Pamilihang Bayan, Global Village and Karapatan Hall where children learn and interact using all their senses.
Cost: ₱250 (non-residents); Free on Tuesdays & 50% off on other days (Manila residents)
Address: Roxas Boulevard corner South Drive, Manila, 1000 Metro Manila
6. Get up close and personal with the animals of Manila Zoo
Learn about wildlife and appreciate the beauty of the Philippine fauna and flora in Manila Zoo. This 5.5-hectare zoo houses tigers, lions, an elephant and other endemic species of animals. There's also a wildlife rescue centre, a botanical garden and a kinder zoo where children can have close interactions with some animals. If your family loves animals, this is the place to go!
Cost: ₱100 (non-residents); ₱60 (Manila residents)
Address: Adriatico St, Malate, Manila, Metro Manila
7. Ride all you can at Star City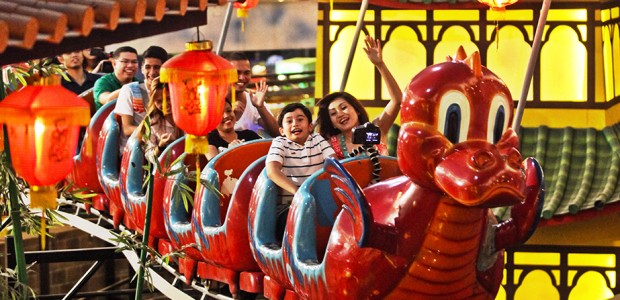 If you want an adrenaline-packed outing, bring your family to Star City. This amusement park features exciting rides that range from moderate like the carousel and giant star wheel to extreme ones like surf dance and star flyer. If you're too scared to try the rides, you can just be a spectator and watch people screaming at the top of their lungs.
Cost: ₱65 (entrance only); ₱420 (ride-all-you-can)
Address: CCP Complex Sotto Street & Roxas Boulevard Pasay, Metro Manila
8. Follow the bike trails at La Mesa Watershed and Eco-Park
The La Mesa Watershed not only provides water to the metro, it also houses a number of indigenous and endemic species of plants and animals. Its natural terrain is ideal for biking so if your family wants a sporty kind of outing, La Mesa Watershed and Eco-Park is your perfect venue.
Cost: Free (3ft & below); ₱50 (adult); ₱40 (QC residents); ₱20 (QC students); Free (QC senior citizens); ₱40 (non-QC senior citizens)
Address: Payatas Rd, Novaliches, Quezon City, North Caloocan
9. Show your wackiest pose at Art in Island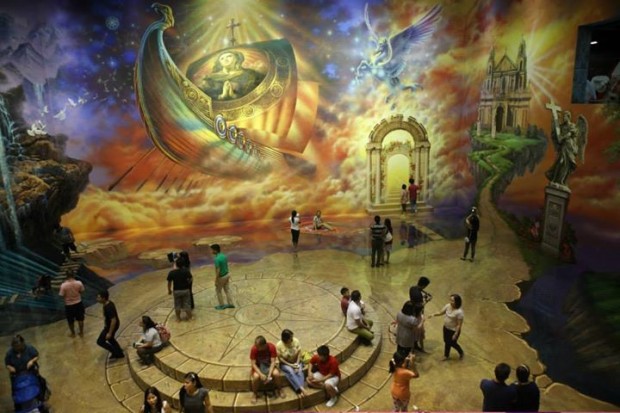 For the art lovers, you can't miss this 3D art museum in Cubao. The Art in Island has been raved by many visitors because of its quirky appeal you can't find in other museums. Play and have fun as you strike a pose with art that seems to have a life of its own. Let the whole family participate in some crazy photoshoots.
Cost: ₱500 (adults); ₱400 (students); Free (3ft below)
Address: 175 15th Ave., Brgy. Socorro, Cubao, Quezon City, 1109 Metro Manila
Also read: Exploring the Philippine Capital: Top 8 Things To Do in Manila
10. Have mini adventures at RAVE Rainforest Park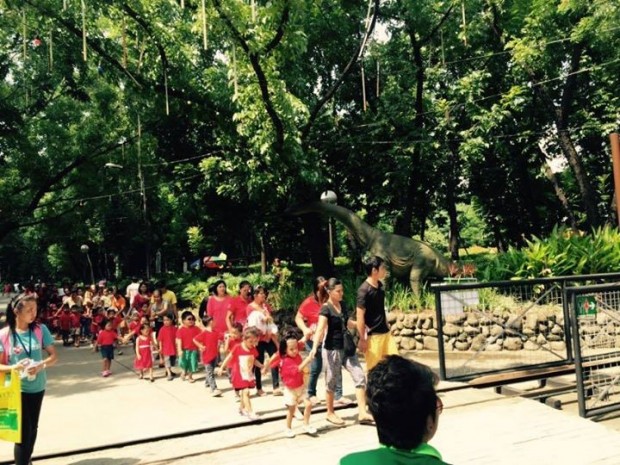 Combining nature, leisure and adventure, the Pasig Rainforest lets you do all the family outing activities in one place. You can explore the zoo, butterfly pavilion and maze garden or go swimming, boating, wall climbing and do other outdoor adventures. Do note that the fees could vary depending on the type of facility and length of stay.
Cost: ₱10-2,000
Address: Francisco Legaspi, Pasig, Metro Manila
Do you have any other budget-friendly outing ideas in mind? Feel free to share them below.