Contributed by hANnaeYTHING
This is one of the destinations that has long been a part of my must-visit places in the Philippines. Been visiting Iloilo City for business meetings but it was only last year that I was able to cross from Iloilo City to Guimaras Island unconventionally via jetski.
Guimaras is the agri-tourism capital of the Western Visayas and is known as the Mango Capital of the Philippines. It used to be part of Iloilo until it became independent province last May 22, 1992.  The land area is top 5 smallest in the Philippines.  But being small doesn't mean it has nothing to offer to travellers like me.
Also read: My Unusual Date Trip to Iloilo for 3 Days
Here are the top things to do in Guimaras.
1. Visit the Smallest Plaza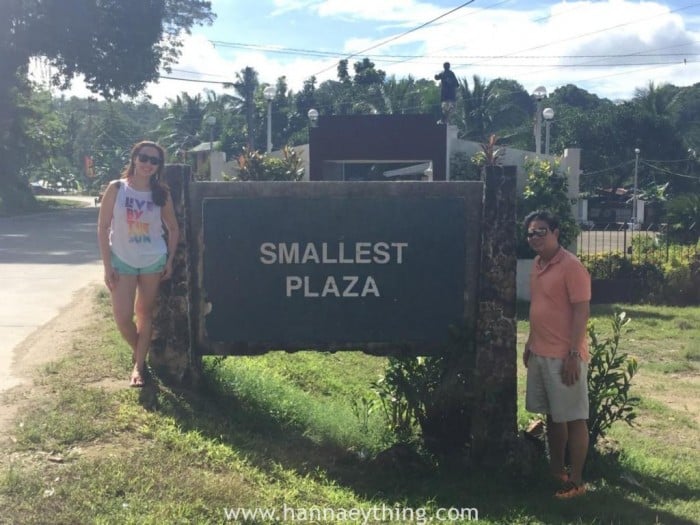 True to it's name, it is a very tiny plaza in a very peaceful community. This is the first stop of the tourists as this is located a few minutes from the port.
2. See the breathtaking view of Iloilo City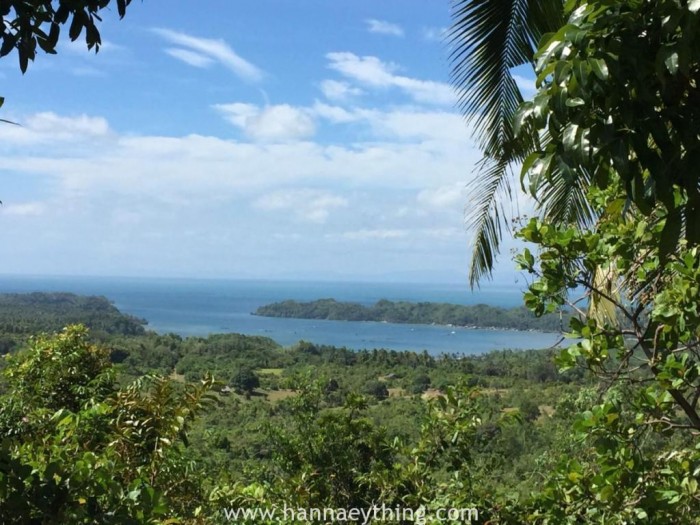 A quick stop where you can have a vantage view of the beautiful Iloilo City.
3. Explore Museo de Guimaras

It is a museum housing the arts, anthropology, archaeology and zoology divisions, the governing bodies officially tasked for labelling, maintenance, preservation, conservation, rehabilitation and restoration of the artistic, anthropological and archaeological patrimony of the province of Guimaras.
4. Chill out at The Pitstop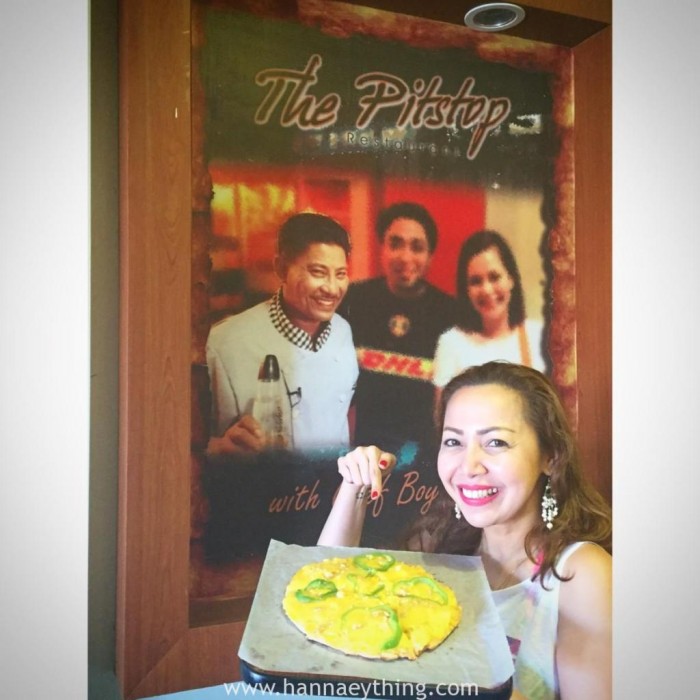 A Mango Pizza tummy treat in the middle of the day at The Pitstop. They also serve mango shake, mango adobo, mango burger, mango carbonara, to name a few of their mango flavoured and mango infused food.  Guimaras Island is famous and recognised by Guinness Book of World Records in 1995 as the place with the sweetest produce of Mangoes.
5. Buy mangoes at the Mango Plantation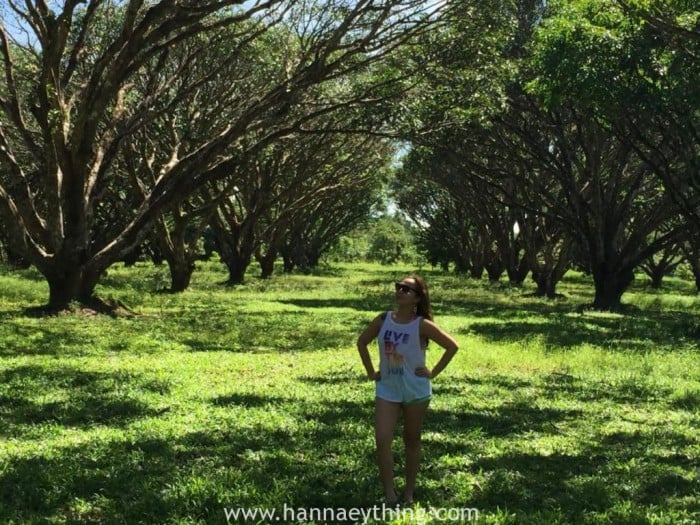 Guimaras Island is the home of more than 50,000 Mango trees. Planting mangoes and other crops comprises the main livelihood of the people. This mango plantation that we visited is the National Mango Research and Development Center (NMRDC) located at San Miguel, Jordan. It has a total land area of 8.87 hectares and the mangoes they produce are both for research and production. Scions and grafted mango are for sale at the nursery at only PHP 30.00/grafted mango seedlings.
6.  Visit the Trappist Monastery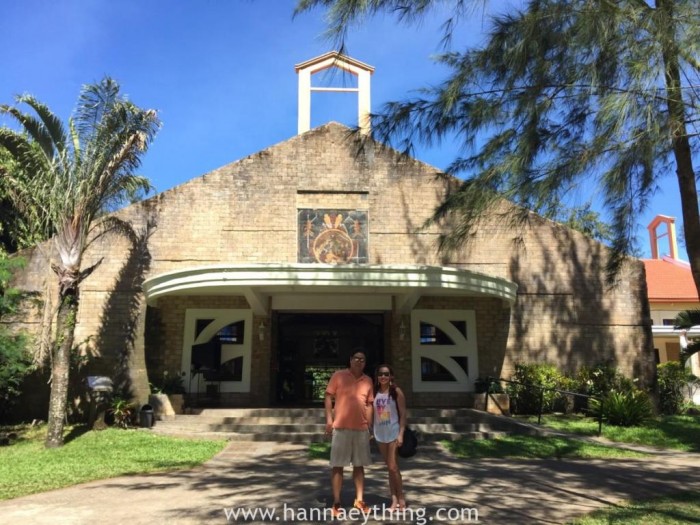 The Trappist Monastery is run by monks of the Cistercian Order of the Strict Observance. They follow the rule of St. Benedict and are known for extreme strictness that characterizes their discipline. They earn a living by selling souvenir items and food such as jams, jellies, candies and more. There is a store located inside the monastery. I bought Catholic memorabilia such as bamboo crucifix and rosaries for pasalubong.
7. Go up the Guisi Lighthouse

This is an 18th century decommissioned lighthouse. Our tour guide, aside from being informative, was a very good photographer too! We had a grand time taking pictures around the lighthouse which will really take you back to the old days because of its structure. You can go up the lighthouse using the spiral staircase and you will enjoy a breathtaking view of the Guisi Beach and whole of Guimaras Island.
8. Unwind at Guisi Beach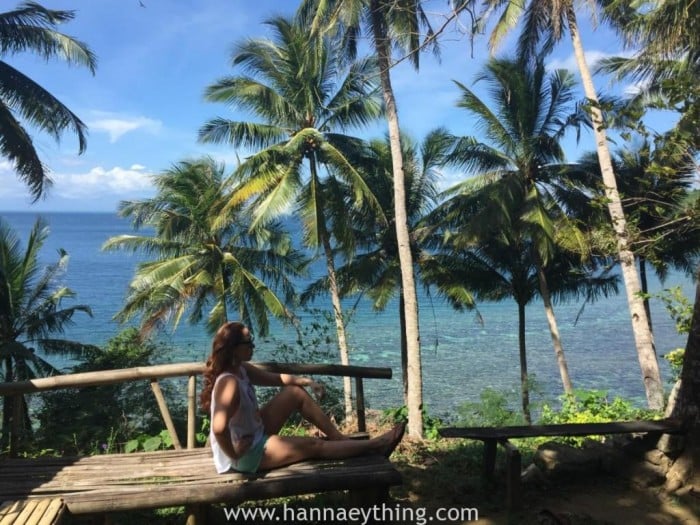 From Guisi Lighthouse, you will see this majestic view of Guisi Beach. You can also go down to take a dip but we opted not to since we have another beach day scheduled. Our guide however told us that the best time to explore Guisi Beach is during low tide where you can see many hidden coves, sand bars and rock formations. You also have the option for an overnight stay at the resorts there.
Also read: Escape the Crowd: These 10 Beaches in Eastern Visayas are Totally Unspoilt
9. Marvel at the stunning San Lorenzo Windmills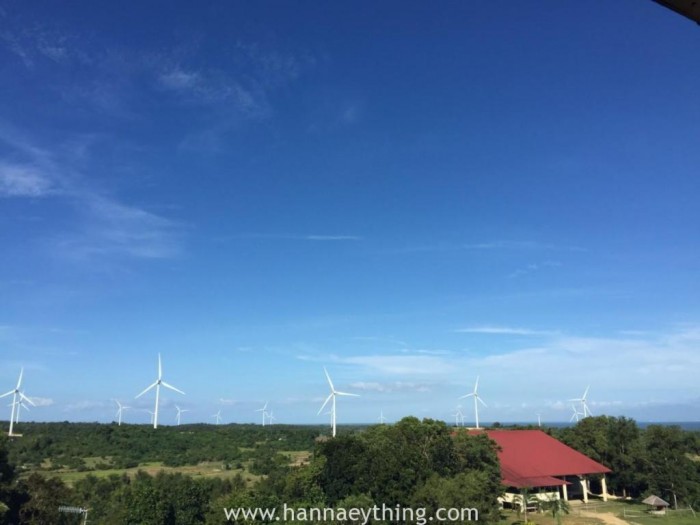 There are now 54 windmills rolled out in the province. Each wind turbine blade is capable of generating 2 megawatts of electricity, giving a total of 108 megawatts, more than enough of the needed 13 megawatt power supply in the whole province. The excess energy is used to supply neighbouring provinces like Iloilo and Negros Oriental. This is the view from the roofdeck of the Office of the Mayor. The government officials here are very warm and welcoming to the tourists.
10.  Learn about marine life at Southeast Asian Fisheries Development Center (SEAFDEC) Igang  Marine Station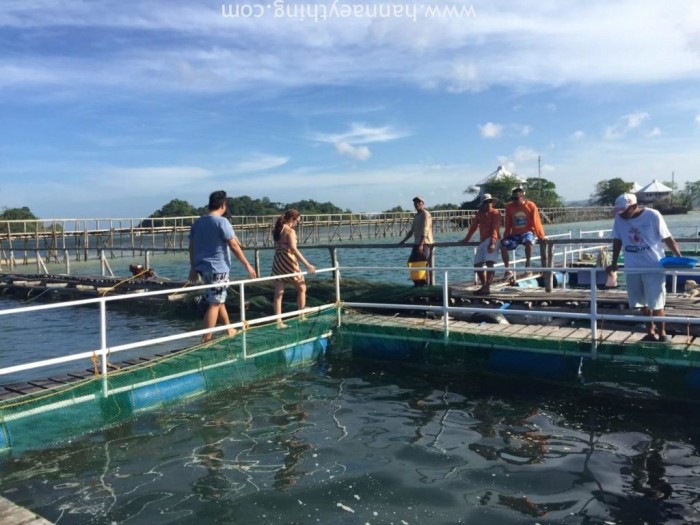 The SEAFDEC is an intergovernmental body established as a regional treaty organization to promote fisheries development in Southeast Asia.
The Igang Marine Sation is composed of four islets and clusters of floating fish cages interconnected by floating foot bridges. It contains hundreds of breeding stock of various commercially important species that provide eggs for research and production runs. They provide technical assistance and hosts training for fish farmers, technicians, government personnel and students.
They will greet you with a short, interesting and educational tour about their daily operation.  You will learn that they are farming high valued fish like seabass (bulgan), groupers, snappers and jackfish (pompano).
11. Island hopping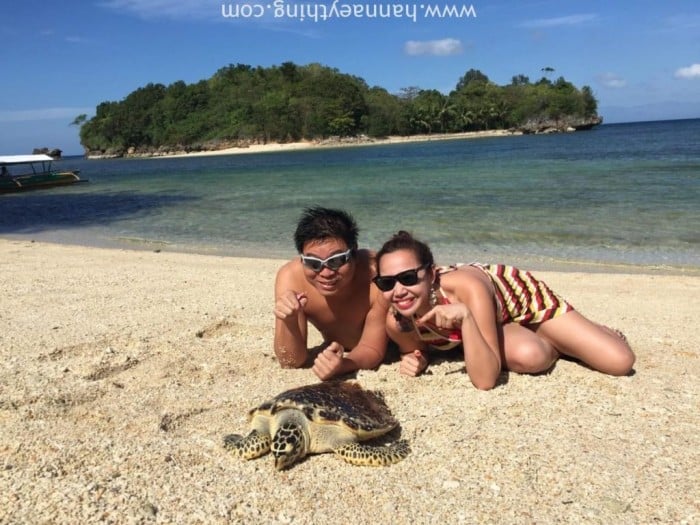 Island Tour at Guimaras includes Turtle Island, Ave Maria Island, Baras Cave and  including SEAFDEC as well. The standardized rate for Island Hopping in Guimaras is PHP 400.00 for the first hour and PHP 150.00 for every succeeding hour. That is for boats good for 6 pax. For boats good for 10 pax, it is PHP 500.00 for the first hour and PHP 150.00 for every succeeding hour.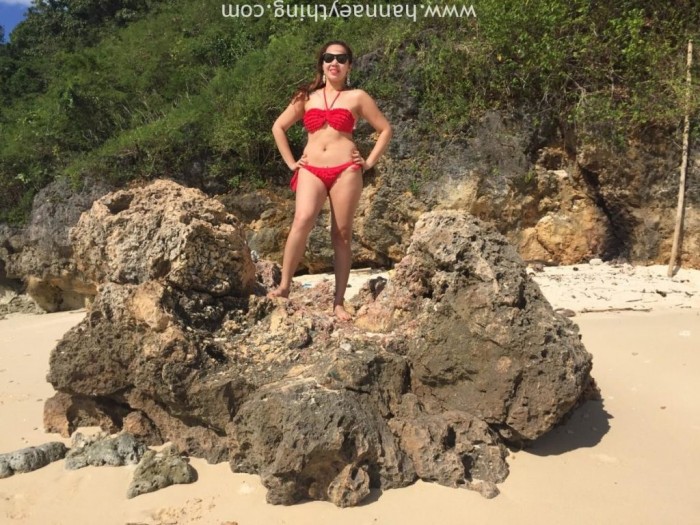 Also read: 20 Best Islands in The Philippines for Beach Getaways
12. Jet Skiing Iloilo Strait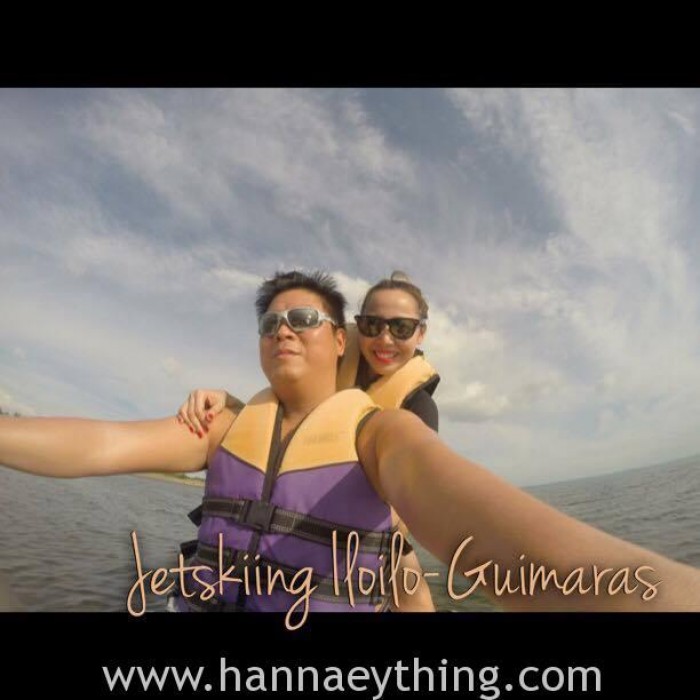 We are fortunate to have a good friend from Iloilo, Makoy, who let us use his jetski as our means of transportation to cross Iloilo-Guimaras. It was an unbelievably awesome experience!  We started in Oton and navigated via GPS and was able to arrive safely at our hotel, Jannah-Glycel Beach House in Alibuhod beach.
How to get there: (if you don't have a jetski)

Your starting point is usually Iloilo City.  From there, you have several options to go to Guimaras.
I. Passenger Banca (Outrigger Boat)
From Ortiz Wharf, take an outrigger boat bound for Jordan Wharf in Brgy. Rizal, Jordan.
From Parola Wharf, take an outrigger boat bound for McArthur's Wharf in Sto. Rosario, Buenavista. Regular fare is PHP 14.00 and PHP 12.00 for students and senior citizens. Travel time is 15 to 20 minutes.
Just choose which port is nearer to you.
II. RORO (Roll-on-roll-off)
If you bring a car for your tour, get a RORO (roll on, Roll off) is from Lapaz, Iloilo City to Port San Jose in Brgy. Hoskyn, Jordan.
Also read: 20 Underrated Provinces in the Philippines Totally Worth Visiting
I've been to the many islands here and abroad and I can say that Guimaras Island has so many attractions to offer to the tourists. It was a holistic travel from province landmarks and churches to beaches and agri-tourism/eco-tourism spots. Our two days stay was such a delight!