Contributed by Vinz Ideas
When I was jotting down all my goals for 2016, I was really excited because two of my major goals are to travel and write about my trips. I want to visit all the famous travel destinations in and out of the Philippines. But of course, travelling a lot means spending money in return for a priceless experience. Before the end of 2015, I planned ahead and saved money for my travels this year.
Two weeks before my trip, I found Astrokidd Travel Agency's Ilocos travel promotion on Facebook. I phoned their agency right away, inquired and made a reservation. Without further ado, let me share with you my memorable experiences and my very first travel tour for 2016.
Also read: 20 Underrated Provinces in the Philippines Totally Worth Visiting
Day 1: Vigan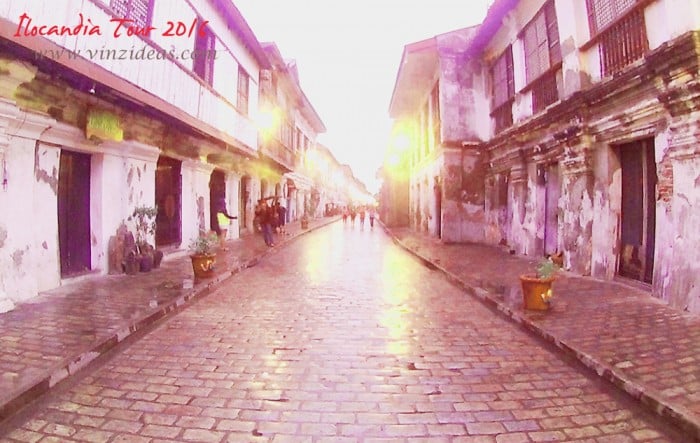 After a very long and tiring nine hours of travelling from Manila to Ilocos, we finally arrived at our first destination which is Vigan City.
Established in the 16th century, Vigan is the best-preserved example of a planned Spanish colonial town in Asia. Its architecture reflects the coming together of cultural elements from the Philippines, China and Europe, resulting in a townscape that you cannot find anywhere else in East and South-East Asia.
Plaza Burgos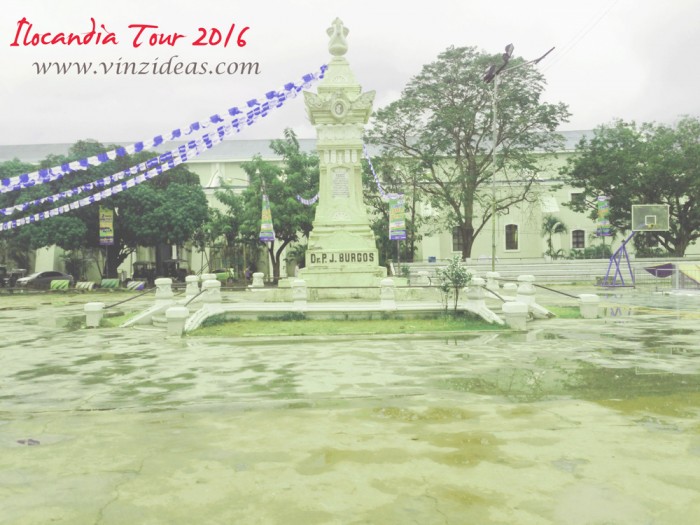 There are two major plazas in Vigan — Plaza Salcedo and Plaza Burgos. The latter is found just right beside Saint Paul Cathedral's Bell Tower. While Plaza Salcedo was constructed to honour the foreign conqueror Juan de Salcedo, Plaza Burgos was built to remember the martyrdom of Father Jose P. Burgos, one of Vigan's illustrious sons who was put to death by the Spaniards.
Crisologo Museum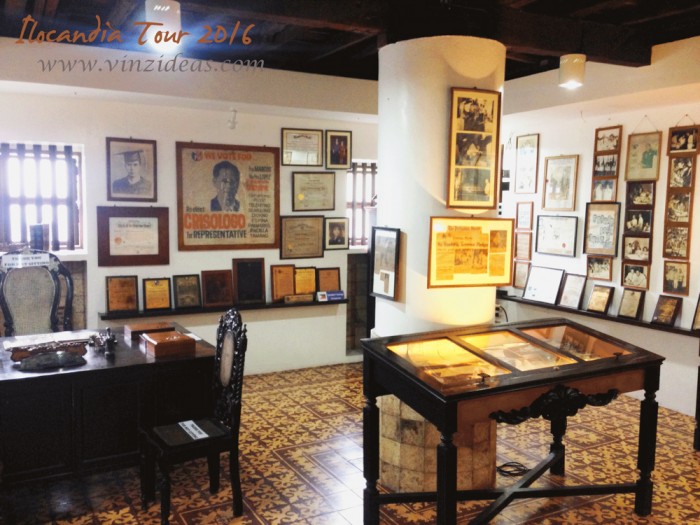 The century-old family mansion of the Crisologos was turned into a museum. Floro S. Crisologo was the patriarch of the clan and a congressman known for his landmark legislations that did not only benefit his constituents, but the whole country as well. He authored the laws behind the creation of the North's first state university, the University of Northern Philippines, and the establishment of the Social Security System, which is serving the whole working populace to this day.
Pagburnayan Pottery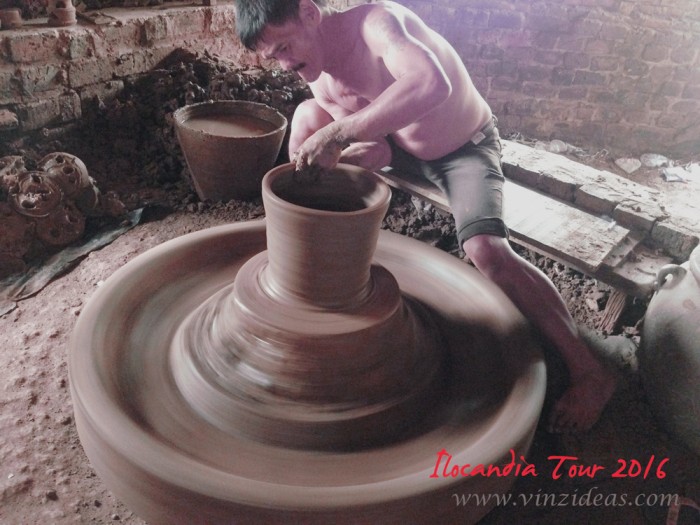 Jars made from Vigan are being sought after by foreign and local visitors. This earthenware is called burnay. The industry of making burnays dates back to pre-colonial times when immigrants from China came to settle in Vigan. They practiced the craft of making earthenware using the grade A clay that was found in the Western area of Vigan. Making a burnay is done with just the use of the potter's skillful hands, pottery wheel and kiln. Fine sand is used to temper the clay, which once fashioned into the desired shape is placed inside high-temperature ground kilns made from brick and clay. Compared to terracotta, people say that burnay is hardier.
Also read: 10 Things to Do in Vigan for a Complete Cultural Experience
Baluarte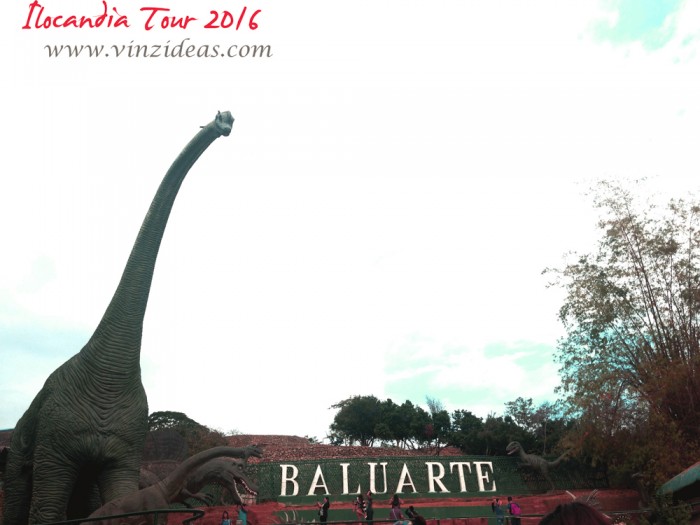 The Baluarte is a must-see attraction for first-time visitors and even for those who have visited Vigan before. I can give you two reasons. First, it has a mini zoo with animals both endemic to the Philippines and from other countries. Second, it is owned by Mr. Chavit Singson, a well-loved son of Vigan and well-known to most Filipinos and foreigners who follow the Philippine political scene. The resort complex lies in hectares of land where the former governor's multi-storey house sits.
Hidden Garden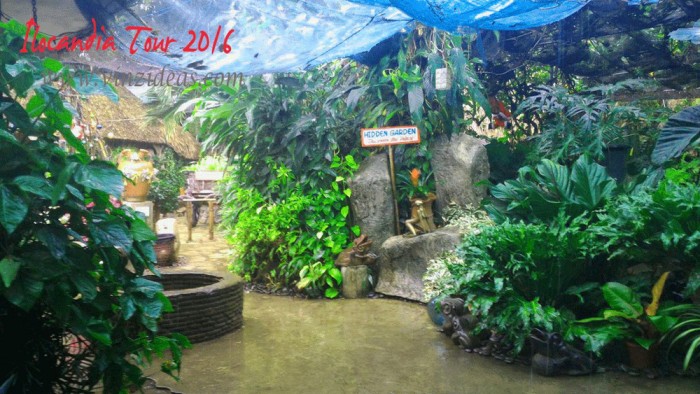 No one would expect that a beautiful garden would lie at the heart of Vigan City. When tourists discover this garden, they are always amazed by its beauty.
Paoay Church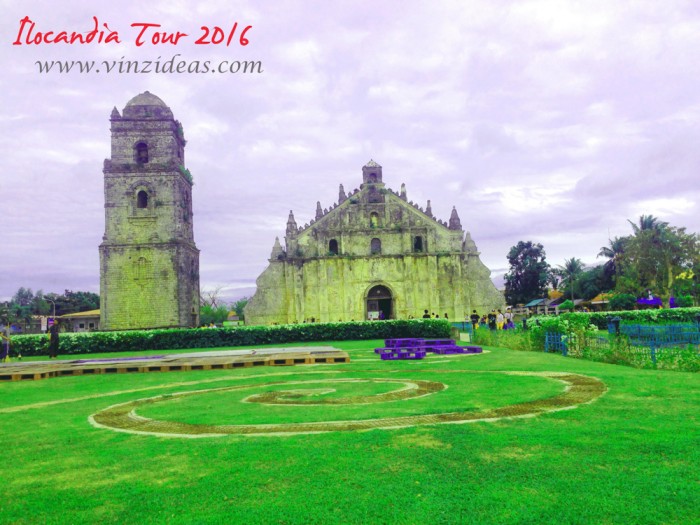 Saint Augustine Church (Spanish: Iglesia de San Agustín de Paoay), commonly known as Paoay Church, is a Roman Catholic church of the Municipality of Paoay. Completed in 1710, the church is famous for its distinct architecture highlighted by the enormous buttresses on the sides and back of the building. It was declared as a National Cultural Treasure by the Philippine government in 1973 and a UNESCO World Heritage Site under the collective group of Baroque Churches of the Philippines in 1993.
Day 2: Pagudpud and Paoay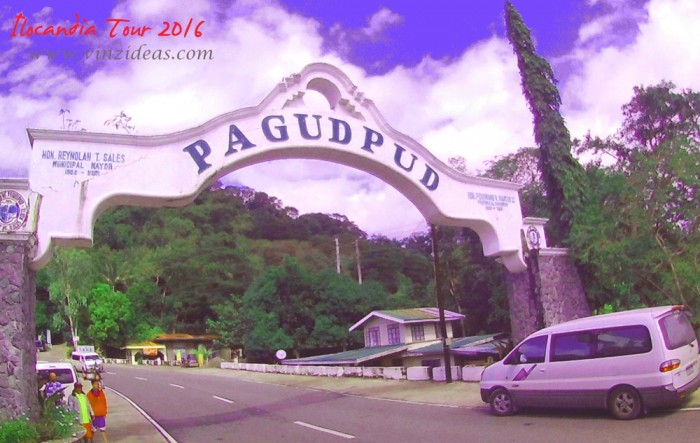 For a non-morning person like me, the 6:00 AM call time was really an effort, but I complied for the sake of this vacation. We needed to be early because our next destination was a two-hour drive from our hotel in Laoag.
Patapat Viaduct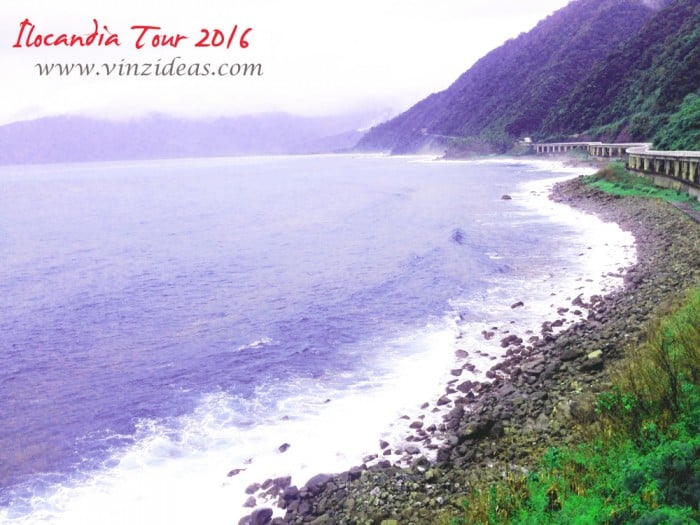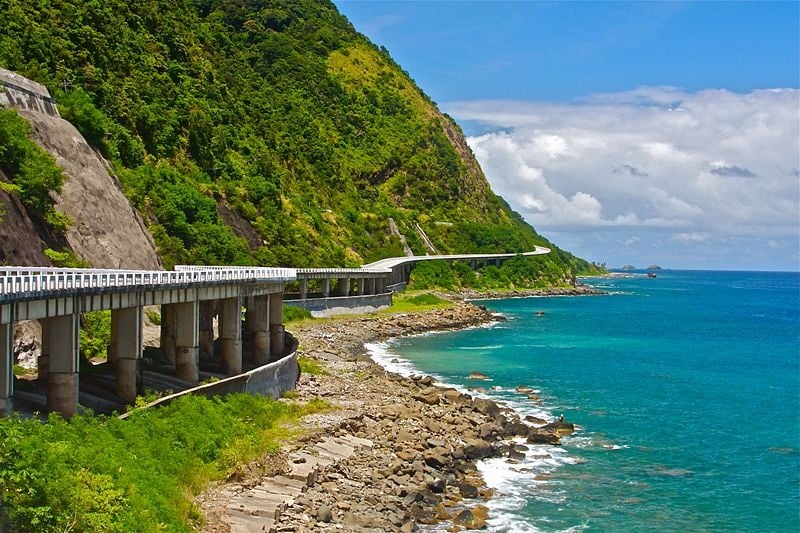 Image credit: Perry A. Dominguez
Before going to Blue Lagoon, we stopped over at the famous Patapat Viaduct to take photos. It is a viaduct at the municipality of Pagudpud, a coastal resort town on the northernmost tip of Luzon Island in the Philippines. The bridge is elevated 31 metres above sea level. It is a concrete coastal bridge that's 1.3 km long and connects the Maharlika Highway from Laoag to Cagayan Valley Region. The viaduct was constructed by Hanil Development Co. Ltd. under the overall management of DPWH-PMO-PJHK and was completed and opened for traffic in October 1986. It rises along the town's coastal mountains, which is the starting point of the Cordillera Mountain Range. It is the fourth longest bridge in the Philippines.
Blue Lagoon
Boasting fine white sand and unbelievably azure waters that stun tourists every time, Blue Lagoon at Maira-ira Point is another unspoilt slice of paradise in Ilocos. Blue Lagoon emanates a feeling of isolation and tranquility with the area yet to be developed into a bustling tourist attraction. Those who visit there find adventure in taking a dip in the often notorious, sometimes still waters of Ilocos, while others seek solace in its undeveloped tropical allure. Up to this writing, I'm still missing this jaw-dropping scenery of Blue Lagoon. I extremely enjoyed the white sands and big waves.
Bangui Windmills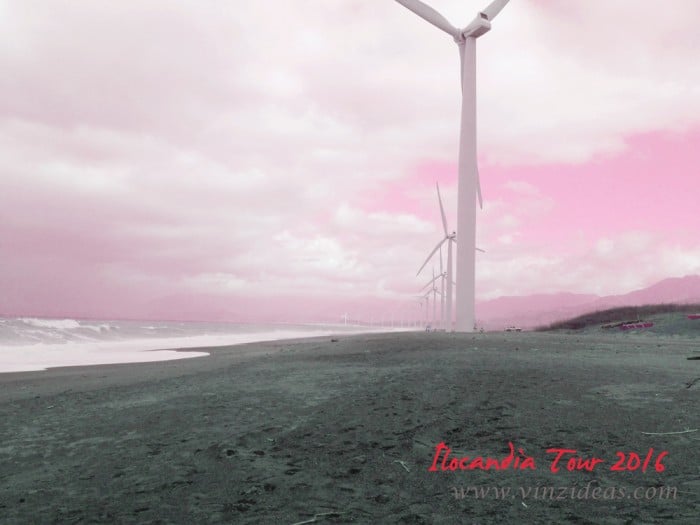 After our Blue Lagoon experience, we went straight to Bangui Wind Farm. I was really excited at that moment because I finally got the chance to see the famous windmills of Ilocos. The awe-inspiring Bangui Windmills were built by the North Wind Power Development Corporation to help put a stop to global warming. A feast for the eyes up close, the windmills are also visible from the beaches of Pagudpud, making it an even more breathtaking sight from afar.
Also read: 23 Photos That Will Make You Fall In Love with the Philippines
Kapurpurawan Rock Formation

The Kapurpurawan is an image that seemed like it came straight out of a magazine because of its grandeur and beauty. A huge white rock formation by the sea, it has been carved by the wind throughout the years. Reaching Kapurpurawan by foot is a tremendously satisfying feat. A wonderful site preserved by nature, it is indeed one of Pagudpud's natural wonders.
Sand Dunes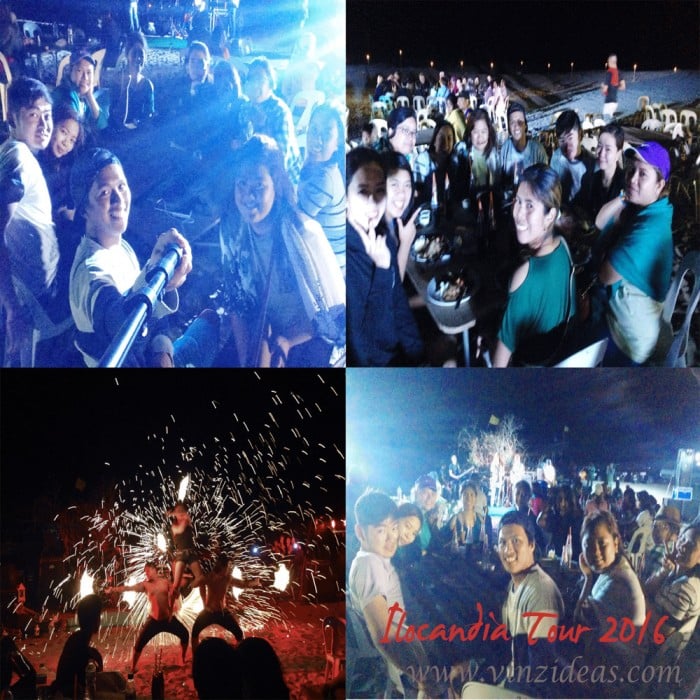 The province of Ilocos is not only about the different historical sites and wonders of nature. It also offers extreme activities for thrill seekers. La Paz Sand Dunes in Paoay is a known site where you can experience the extreme 4×4 ride and sandboarding. Sand Dunes already gained popularity as one of the must-visit places in Ilocos Norte.
This was one of highlights of the entire trip because I got a chance to bond with my new found friends while eating and listening to music played by a live band. The place was really special because the evening setup had band instruments, lights coming from 4×4 vehicles and delicious food.
Day 3: Home-bound
After we packed up all our things, we left our hotel and went back to Vigan to buy souvenirs.  
I will always treasure every memory and experience I got from this amazing vacation in the North. Ilocos is a perfect place for a fun and memorable vacation, studying the Philippine history, soul-searching and unwinding.
Also read: Top Philippine Destinations for Your 2016 Long Weekend Getaways
There you go! How about you? Do you have stories to tell about your own Ilocandia tour? Share your thoughts!