Committed to continue their ties with the Philippines and Filipino tourists, Taiwan has once again introduced their latest travel offerings at the 2017 Taiwan Tourism Workshop hosted by the Taiwan Visitors Association under the Taiwan Tourism Bureau earlier today at the New World Manila Bay Hotel.
At the event, it was announced that since the start of the year up to July, there have been over 162,000 travellers from the Philippines who have visited the Heart of Asia, compared to the numbers 92,988 from the same period last 2016. With this, the organisers are excited to share the latest information on the growing tourism opportunities in Taiwan.
Also read: 2017 Taiwan Tourism Workshop: What's In Store For Filipino Travellers
Regular flights
Several airlines are currently servicing the Manila – Taipei route which means more flight options on a daily basis. With a distance of less than 800 miles and typically no more than two hours of flying time, travelling to Taiwan is nothing less than convenient!
Convenient local transportation
Efficient. That's how one would most likely say about the status of public transit in Taiwan, particularly in the capital city of Taiwan, which has a wide variety of transport options that are fast and reliable. These include buses, trains, taxis, motorbikes and even bicycles. One can also easily travel from Taipei down to the southern port city of Kaohsiung via High Speed Rail in a few hours.
Easy connectivity
4G WiFi is basically available in every corner of Taipei, including inside train stations and buses. By simply signing up using your passport details at designated stalls in any of the airports, train and bus stations, you can stay connected pretty much anywhere and anytime.
Wide variety of attractions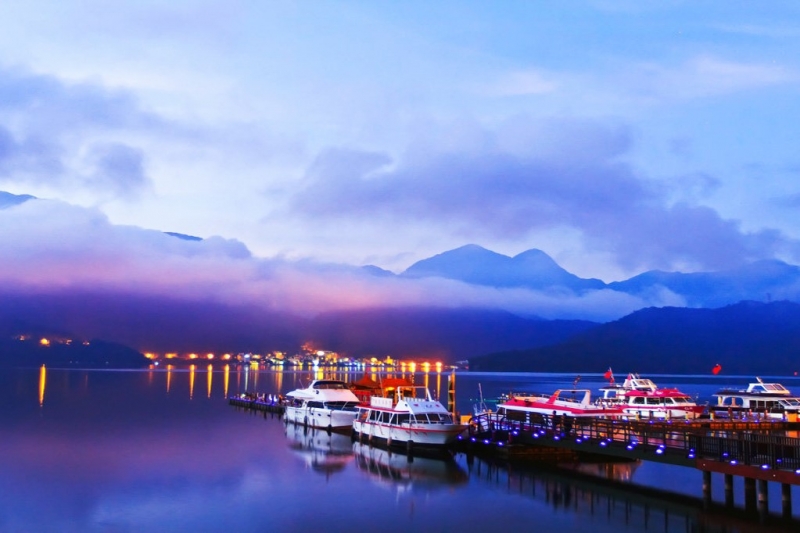 Wherever you plan to travel to Taiwan, there'll be a sure array of activities to welcome you and bring out every kind of traveller in you. If you're up for some scenic outdoor adventure or mere appreciation, head over to northeast Taiwan, where the county of Hualien lies. It is, of course, the home of the famed Taroko National Park which provides a load of hiking opportunities and unparalleled mountainside sceneries for naturelovers. You can also consider doing a day trip to the biggest body of water in Taiwan, the misty Sun Moon Lake in Nantou which provides great cycling opportunities.
Leisure farms are another way to get up close and personal with the country's agricultural and ecological environment, specifically, the various fruits and other harvests of Taiwan and even animals like sheeps and mini-horses. You can even spend a night or more in these farms through accommodations provided right in the premises. All these are made possible by the efforts of the Taiwan Leisure Farm Development Association.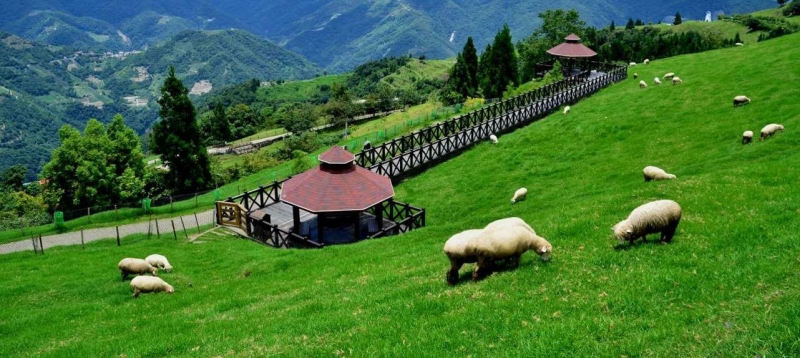 Shopping is also an indispensable part of Taiwan tourism. With a long list of shopping malls like the Taipei 101 Shopping Mall, markets and boutique stores, one can easily find a range of products that suit any traveller's style and needs.
Art and culture geeks are also very much welcome to stare away at the endless roll of museums, temples and art centres scattered throughout the country. These include the National Center for Traditional Arts in Yilan, the Chimei Museum in Tainan and the National Palace Museum in Taipei and the Rainbow Village in Taichung.
Year-round events and festivals
From January all the way to December, Taiwan offers endless options of activities to witness and take part in. Perhaps one of the most notable ones is the Sky Lantern Festival in Pingxi which is held every Chinese New Year. Admire the hundreds of these lit paper creations fly above you, which are known to make any wish come true when you've written on them. There is also the Penghu Ocean Fireworks Festival that takes place from April to June and even the Cycling Festival from October to November happening at the Sun Moon Lake.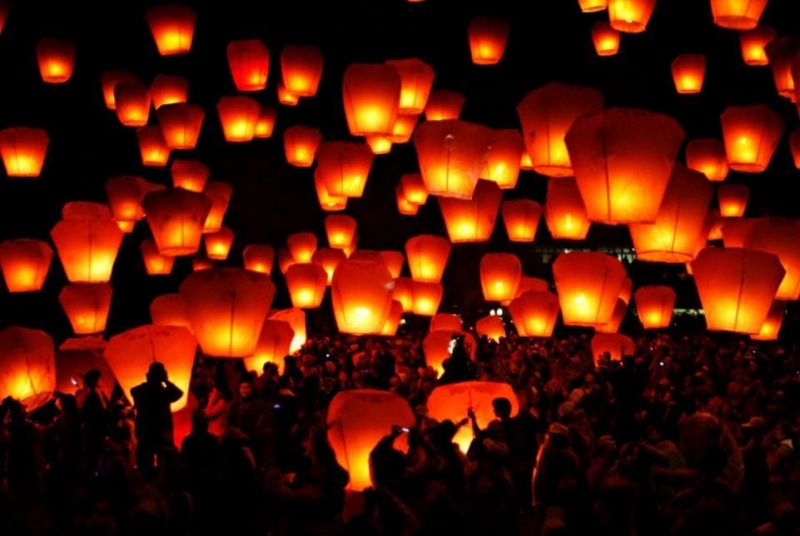 A rich gastronomic scene
Finally, you can never fully experience Taiwan without visiting at least one of the hundreds of night markets seen in every city and county. All night long, you can fill your tummies with the "best" of the country in the form of stinky tofu, xiao long bao, sausages, rice cakes, seafood, noodles and fruits, among many others. Open from late in the afternoon up to midnight, a good food crawl in these markets will put the cherry on top of a fantastic day in Taiwan.
Visa simplification
The visa situation between Taiwan and the Philippines has also been pretty lax these past years, thanks to the visa simplification for high-end tourist or company groups provided by designated travel agencies, and the offering of a Travel Authorization Certificate to tourists who have previous visas from countries like Japan and South Korea. And, although we still have to wait for the official announcement of the final date of implementation of Philippine passport holders' visa-free entry to Taiwan, you may still enjoy the existing easy and affordable e-visa option and visa-free privilege by booking a cruise tour to Taiwan.
Also read: Taiwan Visa Free Entry Entry Rules For Filipinos
As part of its efforts to promote Taiwan tourism to Filipinos, the Taiwan Visitors Association will also be joining the upcoming Taiwan Expo 2017 happening at the SMX Convention Center from September 29 to October 1. Visitors can learn more about Taiwan, watch exciting performances and participate in various activities by exhibitors.
So, do you think it's finally #TimeForTaiwan?