Contributed by Her Brave Soul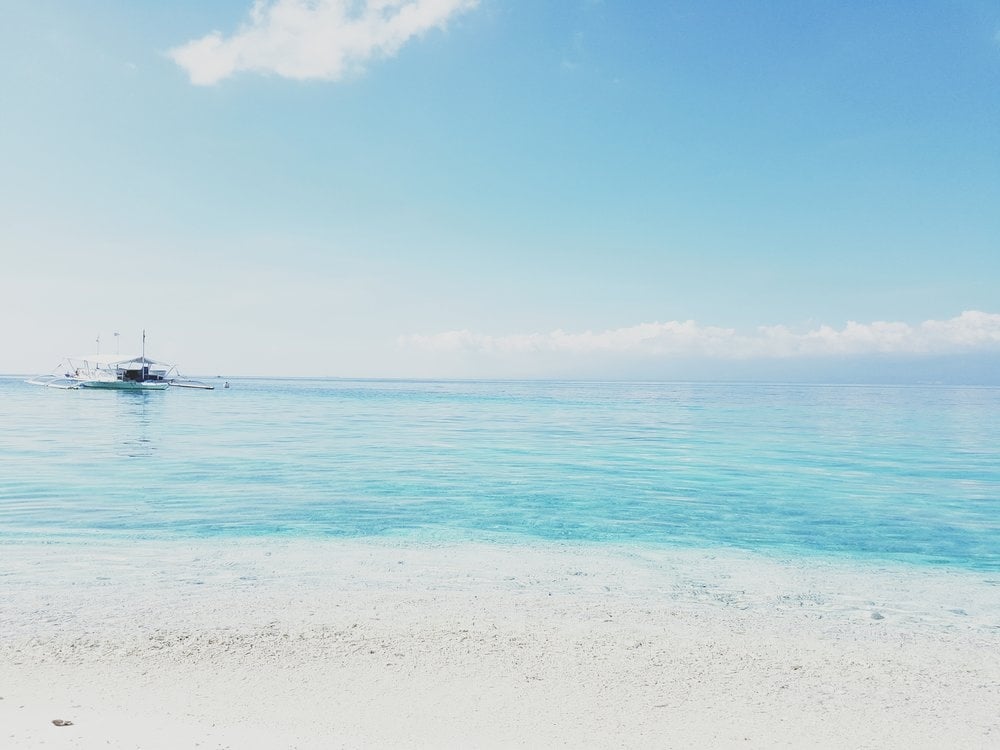 Have you ever tried going on a budget trip? How did it go? Did you succeed? Were you satisfied? Are you doing it again, given a chance?
A month ago, I spent three full days in Cebu. Since it was just a short trip, I challenged myself in limiting my expenditures to ₱10,000. I thought it would be fun if I get to do that. There were quite a lot of activities in our itinerary and to only spend ₱10,000 in doing all of them would have been awesome.
Also read: My South Cebu Trip: 4 Days of Great Adventure with My Barkada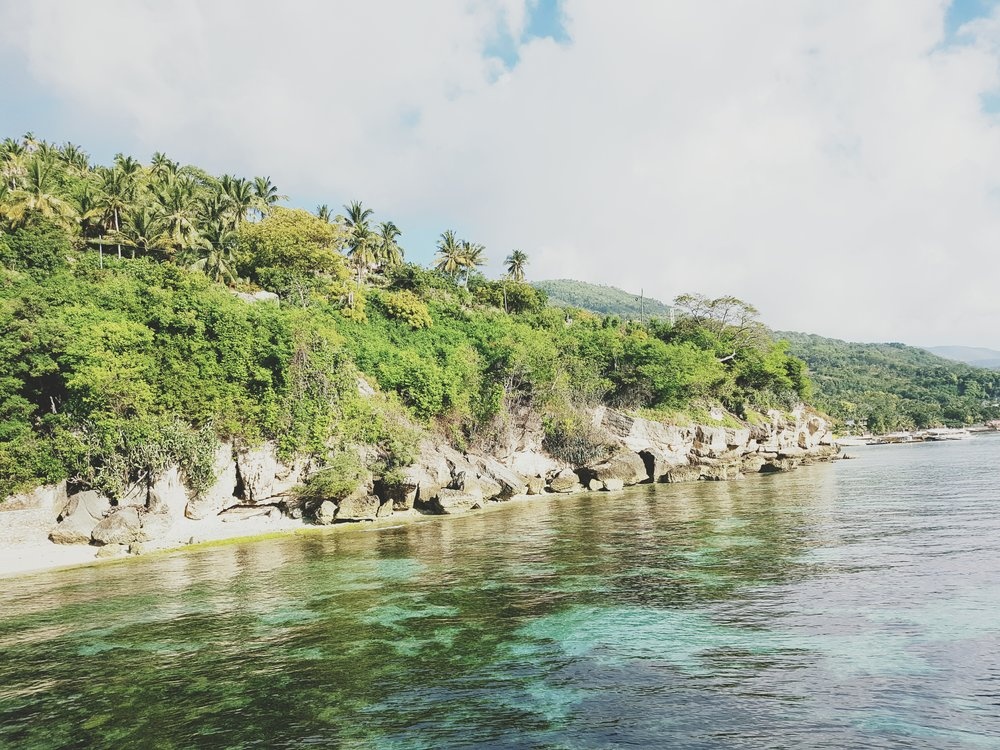 But as the title has spoiled you already, I failed my self-imposed challenge. In fact, I always do this on my trips and fail most of the time. On this trip, however, I overspent by ₱3,250. In this post, I will share my exact expenses from general travel expenses to personal ones.
Day 1

Although our travel period was from Feb 5-9, we only spent three full days since the flight going to Cebu was during the night. From Cebu City, we went on a three-hour journey by bus to Oslob. From the bus stop, we were picked up by our kind host and we hopped on his tricycle for free.
Day 2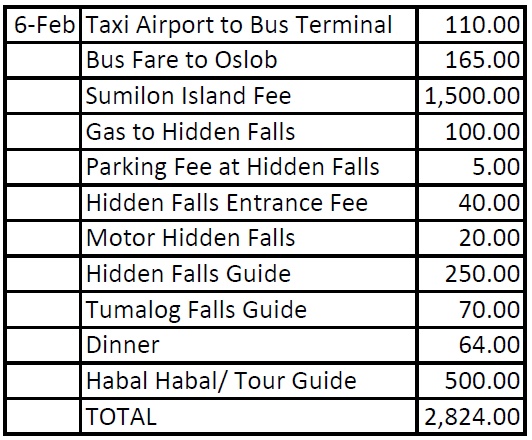 With just a few hours of sleep, we prepared early to get to Oslob Whale Shark Watching in Tan-Awan via habal-habal. Although I did not join the flock of tourists wanting to see the Gentle Giant, my friend did for ₱500. If guests would just want to stay on the boat, they can do so for ₱300. There is a slight rate difference for foreigners because well, #PiliinMoAngPilipinas.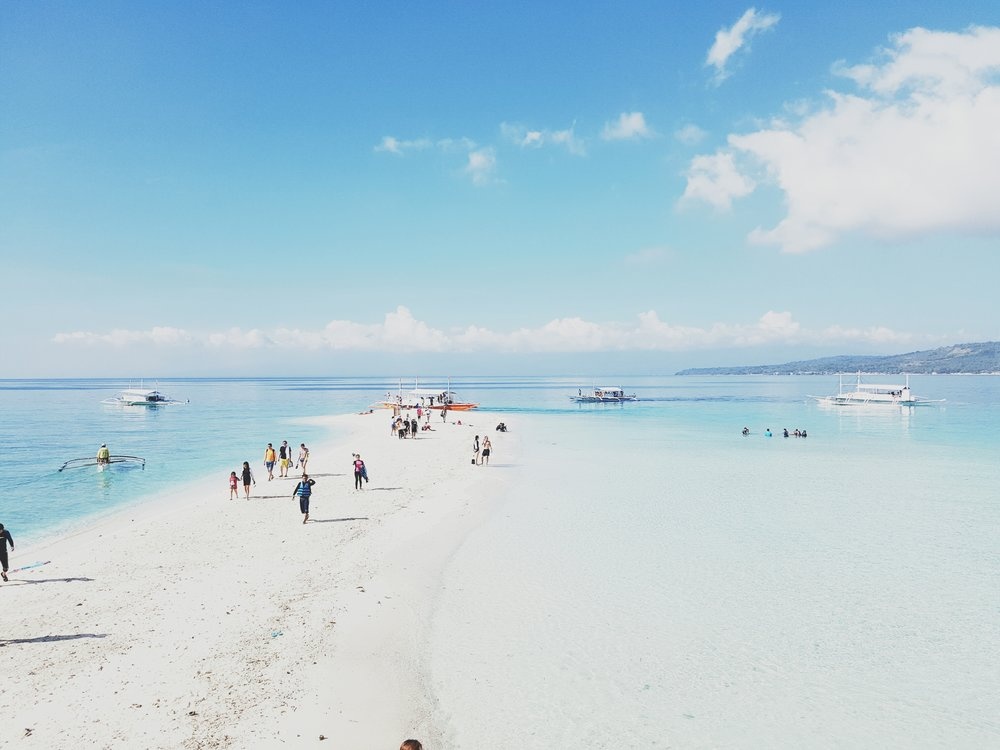 After the quick stop, we spent 8am to 1.30pm in Sumilon Island. Access to the sandbar was cheaper at ₱550, but we opted to take the Day Tour at Bluewater Sumilon Island Resort at ₱1,500.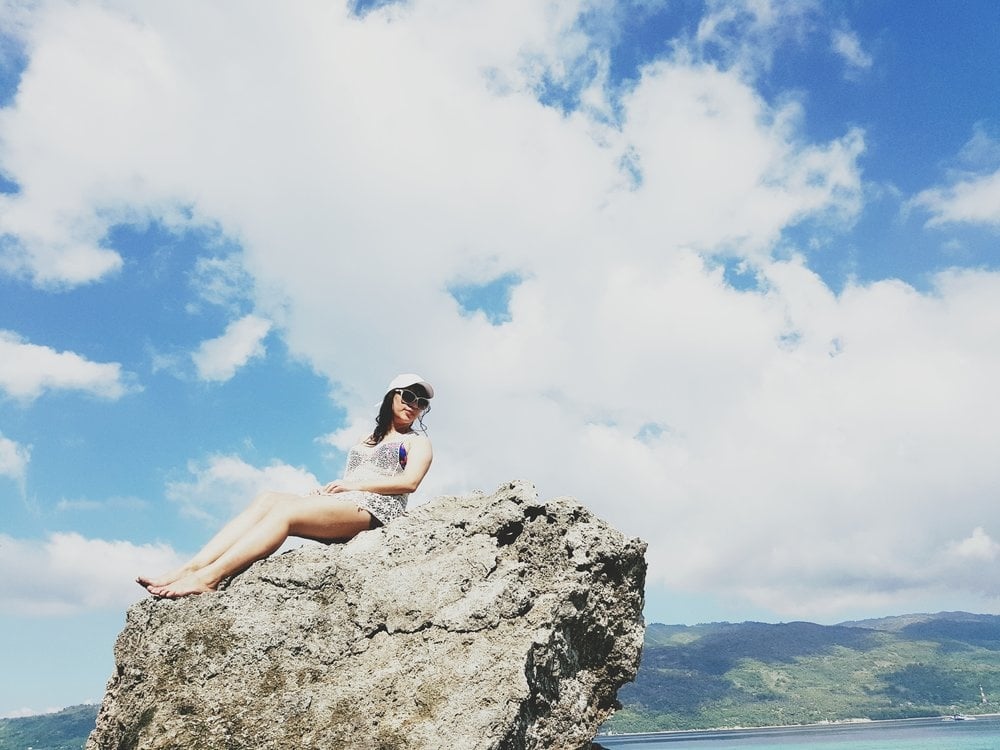 For more than five hours, we squeezed in all the possible activities we could do inside the exclusive resort. There was complimentary access to the infinity pool and jacuzzi.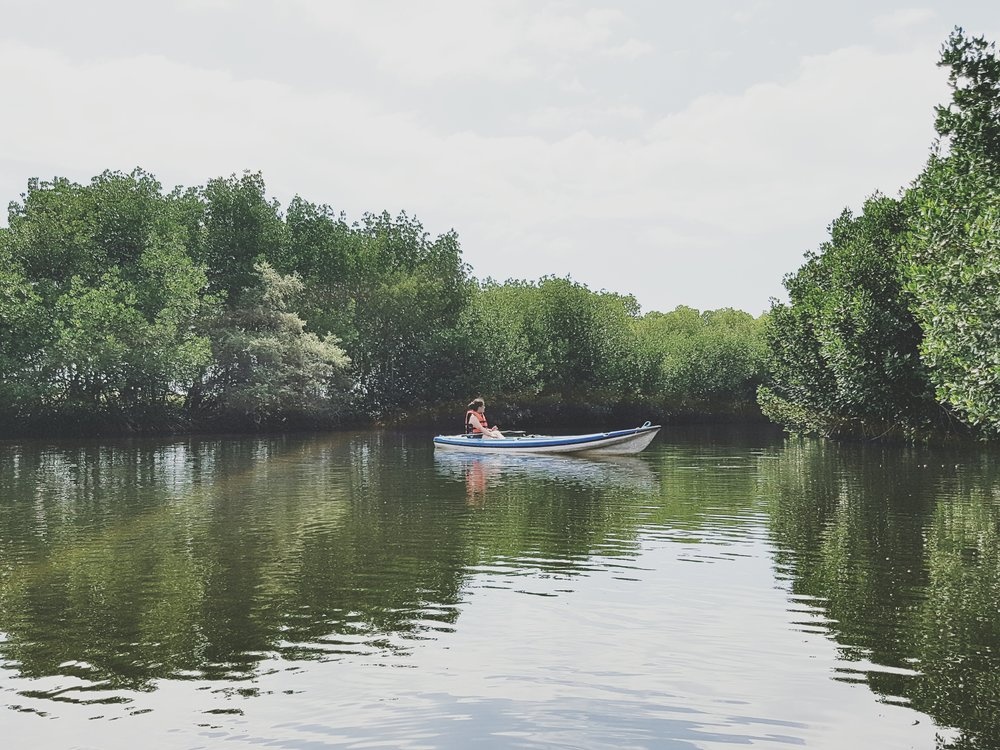 But my favourite was the lagoon where we went kayaking.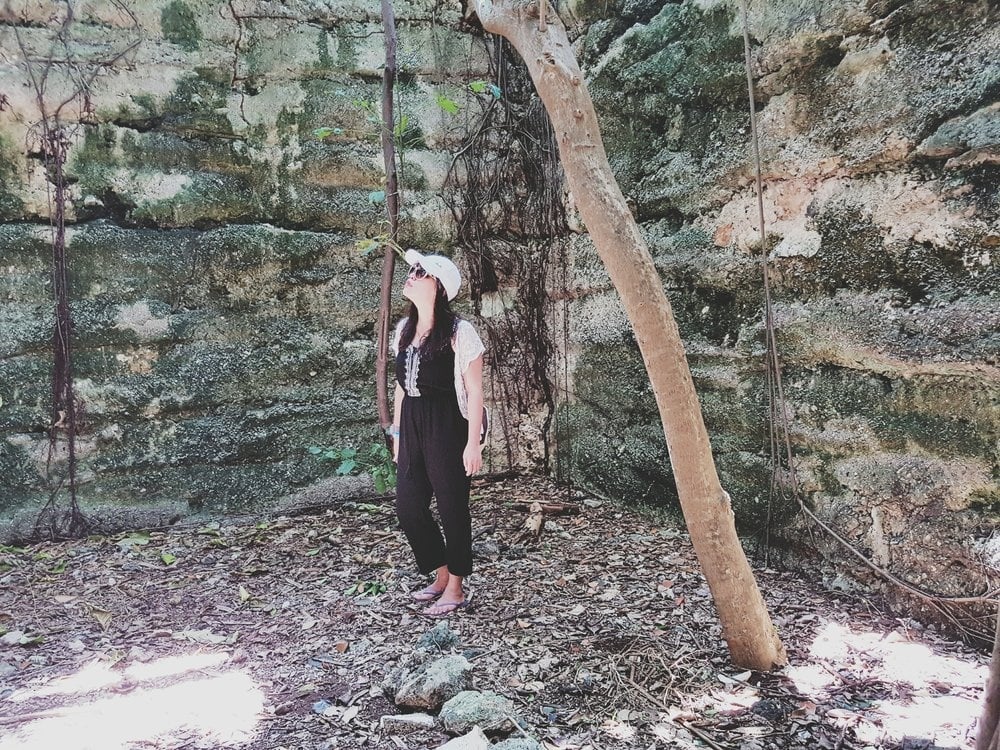 They also provided snorkelling equipment for the tourists, and there were trekking trails for those who want to see the Light house, Baluarte, as well as the Yamashita Cave. From above, we spotted four Black Tip Reef Sharks circling (probably an invisible prey) until a baby shark arrived.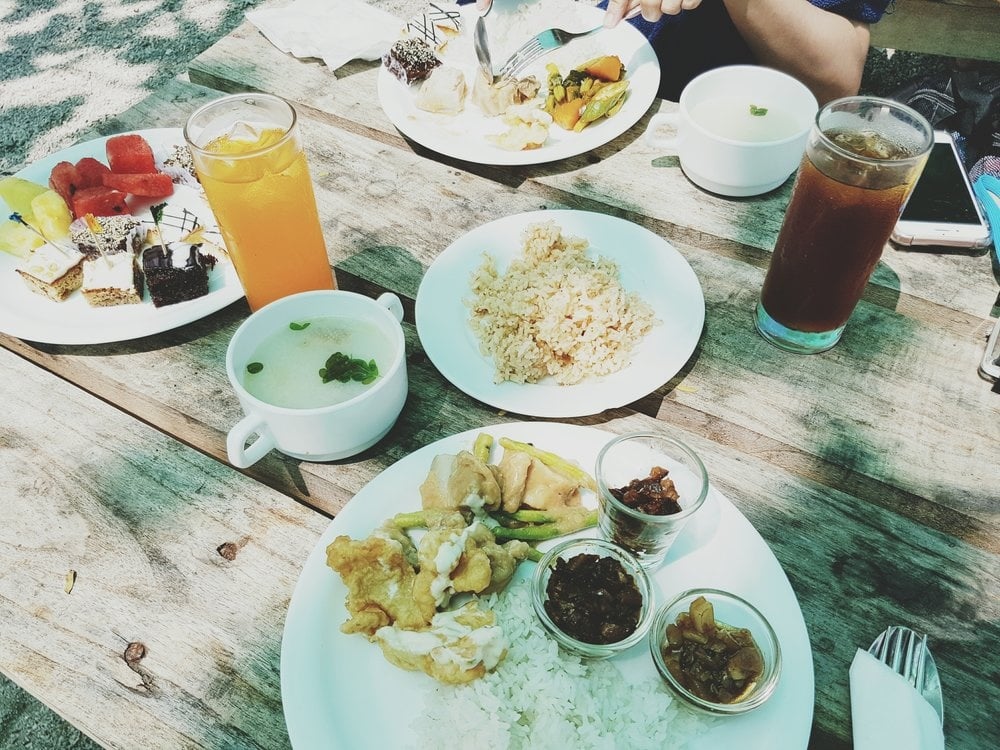 And have I mentioned that lunch is also included? In all fairness, the dishes were pretty good.
From the dock, we were fetched by our tour guide, and we rode the habal-habal for about thirty minutes to get to the Hidden Falls.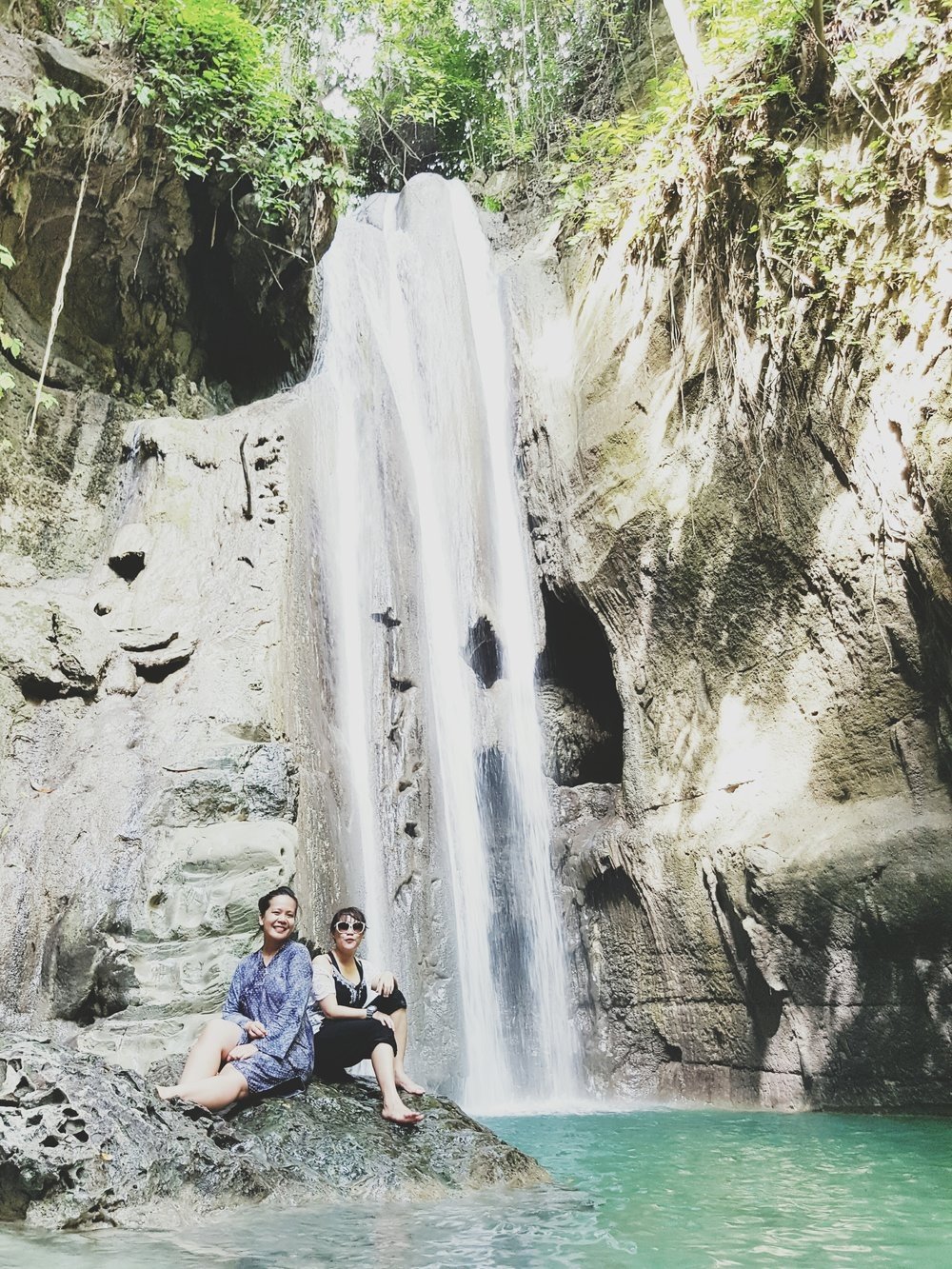 Another local toured us around and helped us conquer our fear in jumping to the waters. I must admit, I did not sign up for extreme adventures when I booked the flight to Cebu, but I ended up doing it! We were the only ones in the place when we got there before another group of young travellers joined us.
Since it was about to get really late in the afternoon, we took a short cut to get to Tumalog Falls. And can I just say I do not have any pictures to prove my point because we were riding a habal-habal, but the view was nothing short of fantastic. I could not find the right words to describe it. I have always had this fear of crossing steep slopes and hills, but the uneasy feeling was worth it because of the view!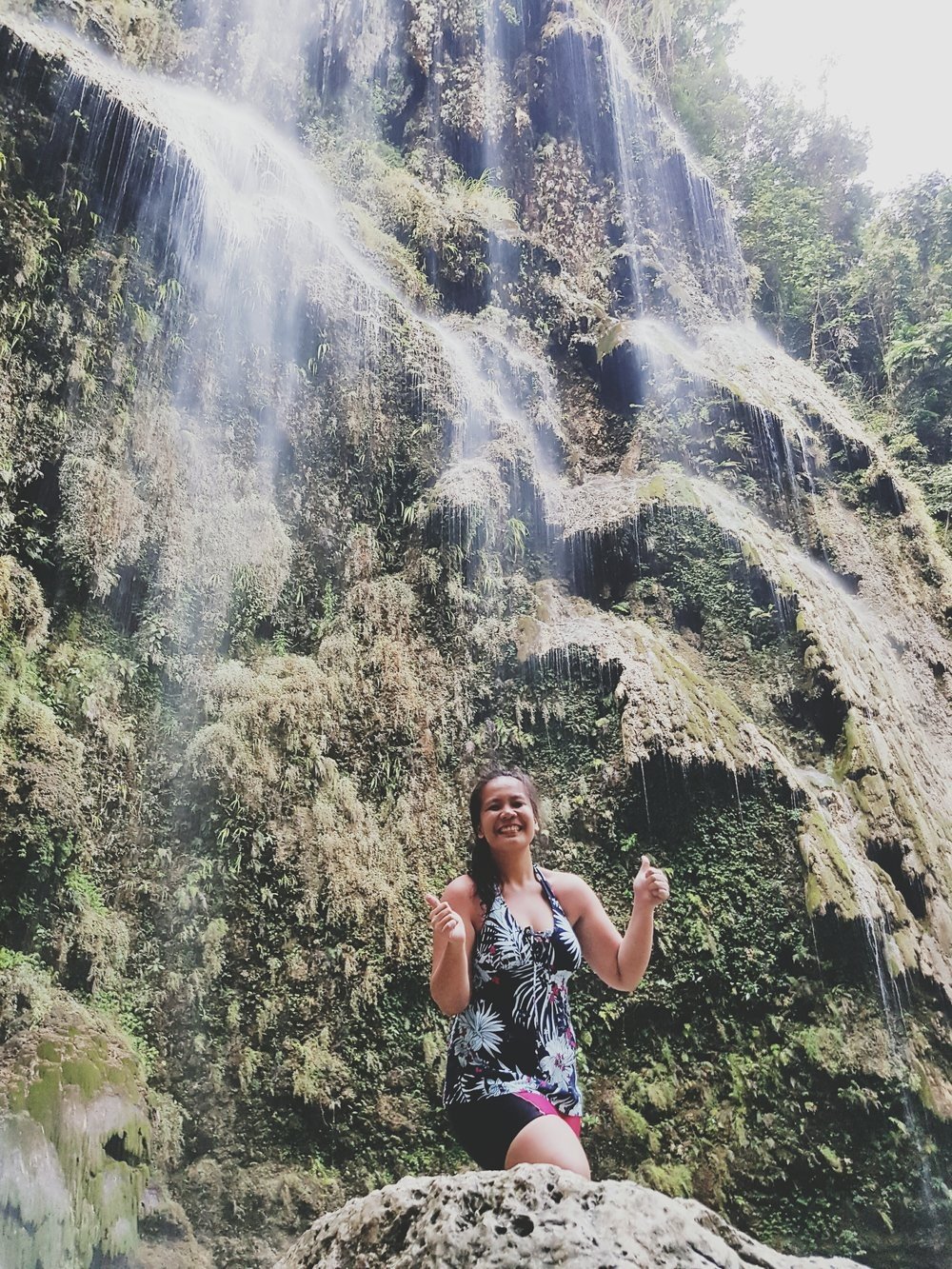 Tumalog Falls looked so incredible, it is such a shame that there is drought at the moment. I heard that the waters used to overflow before, but I hope it goes back to normal soon.
Tip: It is so much easier to hop on a motorcycle rather than walk. But I must warn you, if you hate roller coasters, you will hate the short ride to the falls, too!
We headed home after doing a quick visit to the falls. There was dinner available at the pension house, and we were able to end the night early to prepare for the next day's adventures.
Day 3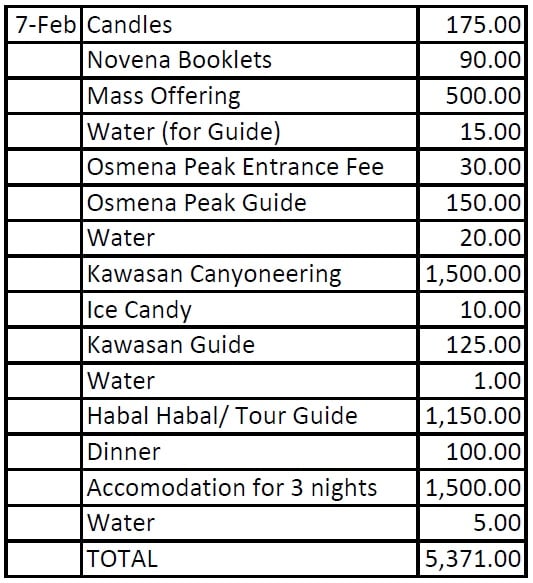 We travelled for more than an hour to get to the Sanctuary Castle of Mama Mary in Sibonga. It was so huge! There were a lot of dogs hanging around the vicinity, but they were all harmless. Also known as the Simala Church, it is home to the Miraculous Mama Mary of Lindogon (Lady of the Rosary and Evangelization).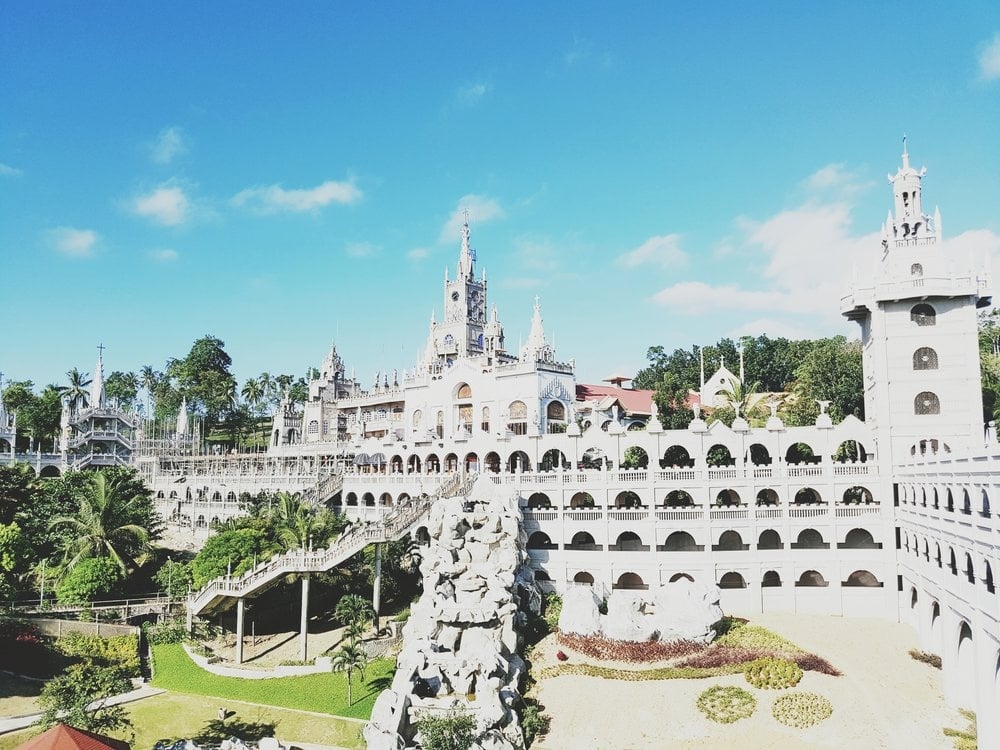 We had the chance to kiss the grotto of Mama Mary of Lindogon after joining the long line of pilgrims. The whole place felt so Holy, I could not help but admire the cabinets full of scientific calculators, baby dresses, even crutches, and wheelchairs! So many pledgers and devotees have their prayers answered that they came back with proof and thank you letters to Mama Mary of Lindogon. I, myself, cannot wait to come back!
Another hour of habal-habal ride brought us to the bottom of Osmeña Peak trail. We were lucky that it was a sunny day and we did not have difficulty in trekking the peak.
Also read: 13 Must-Visit Mountain Peaks and Camp Sites in Cebu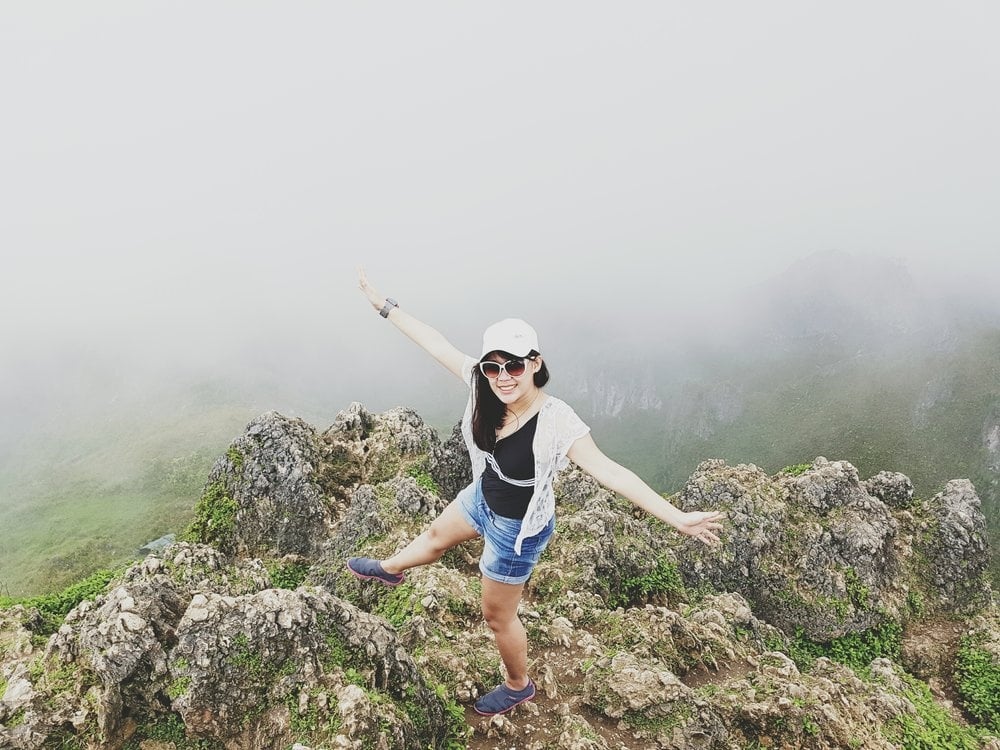 The pointed Chocolate Hills of Cebu completed such a delightful scenery from the summit, and we could not pass up the opportunity of taking photos on top of the rocks even if it meant braving our fear of heights. (It was a little dangerous and caution should be observed.)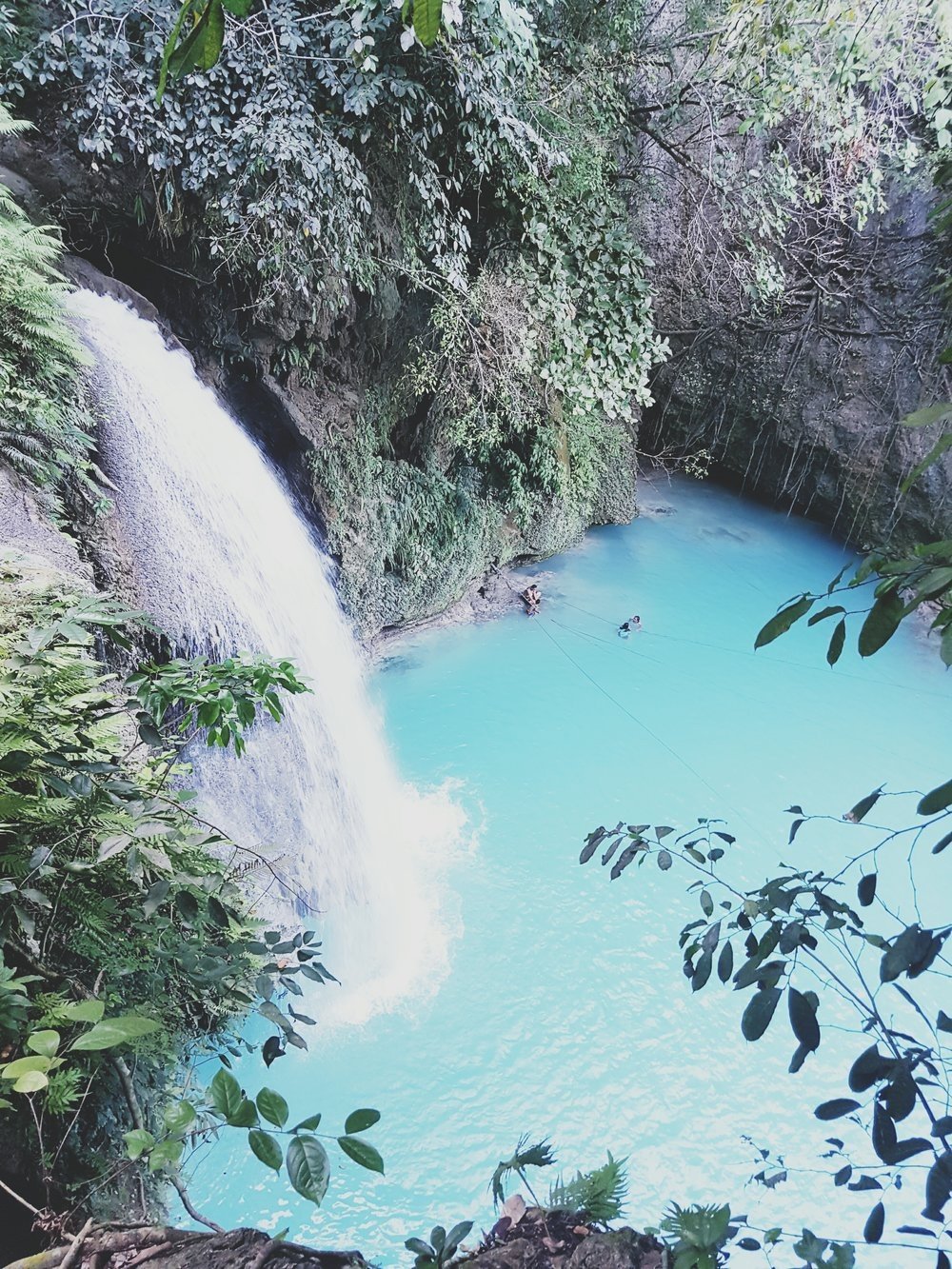 After lunch, we went Canyoneering in Badian. The pool-like water of Kawasan Falls is one of the things you cannot miss when visiting South Cebu. For three to four hours, you and your friends will have your private guide to do the sport within many jump-off points in the area. (Just beware of some tour guides that would bring you to some other places instead of Kawasan Falls. We came across a group of more than ten people tricked and taken somewhere else instead of the famous tourist destination.)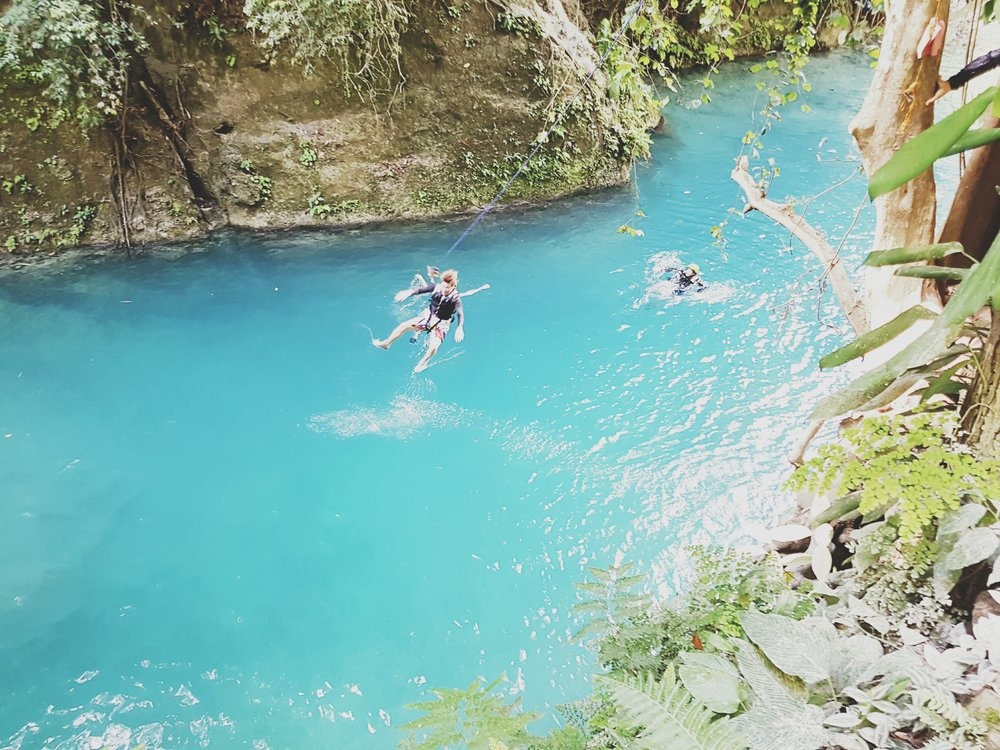 The ₱1,500 worth of tour is inclusive of the lunch, gadgets, activities, fees, and tour guide (although we still tipped ours). He brought us to each jump off point. We only jumped on the first one, though, because my friend and I were both pretty scared.
Also read: Canyoneering in Cebu: A Heart-Stopping Outdoor Adventure Every Thrill Seeker Must Experience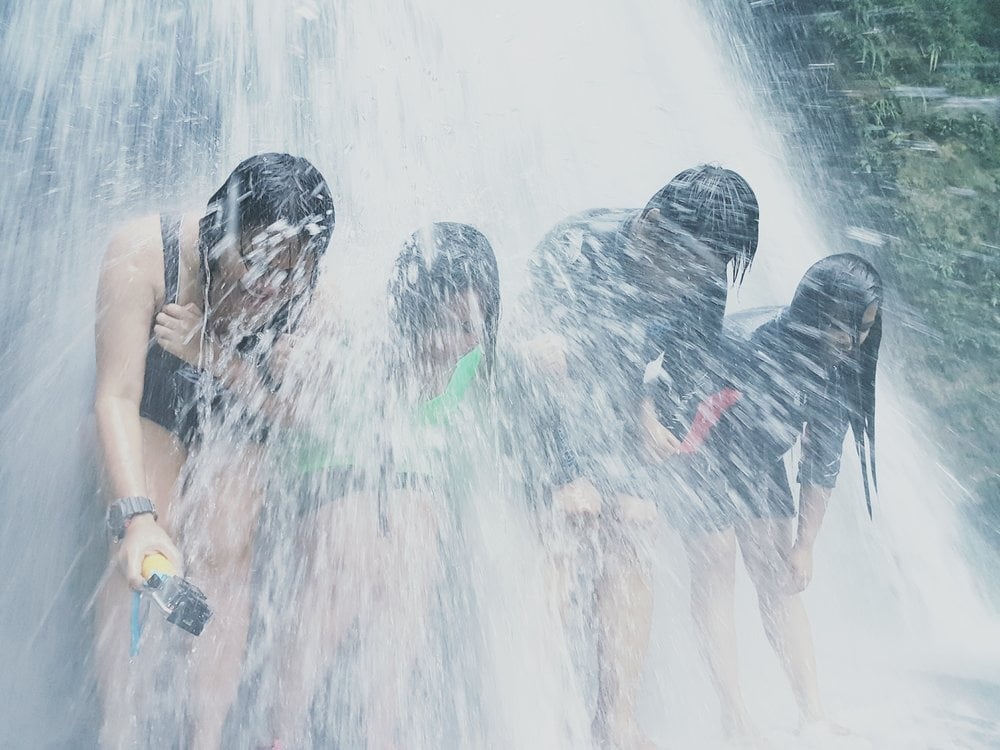 Towards the end of the tour, we also got the chance to ride the balsa, and from there, we had a free massage courtesy of the great Kawasan Falls itself! Sadly, I got a sunburn already that it hurt more than it relaxed my body. Nevertheless, it was a fun experience even with strangers!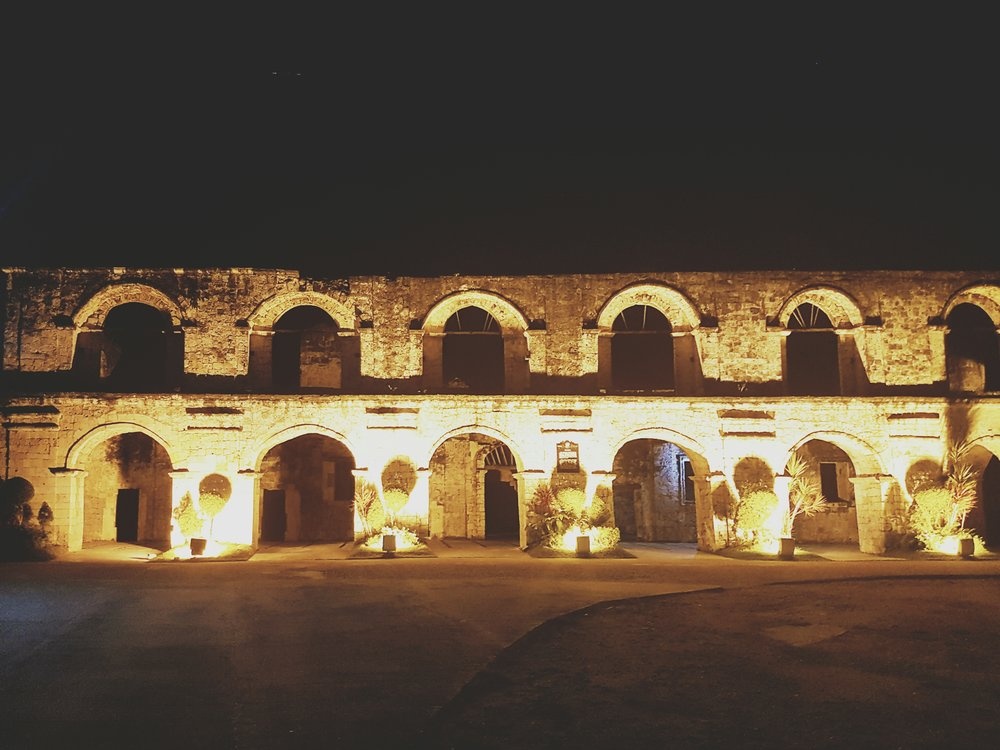 In the evening after dinner, our amazing guide for the day brought us to the Cuartel. It was just in front of the Oslob Church. It was a fragmentary barracks made using coral blocks during the Spaniards' time in Cebu. Now, it remains as a structure serving as a constant reminder of Spanish and American occupations.
Day 4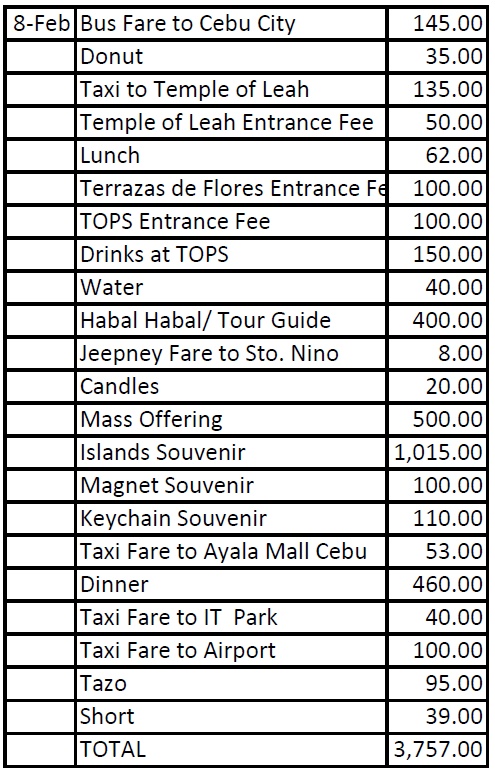 We left Oslob early in the morning to get the most out of our last day in Cebu. From the bus terminal, we tried taking the taxi going to Temple of Leah but ended up in the streets because of the shady driver.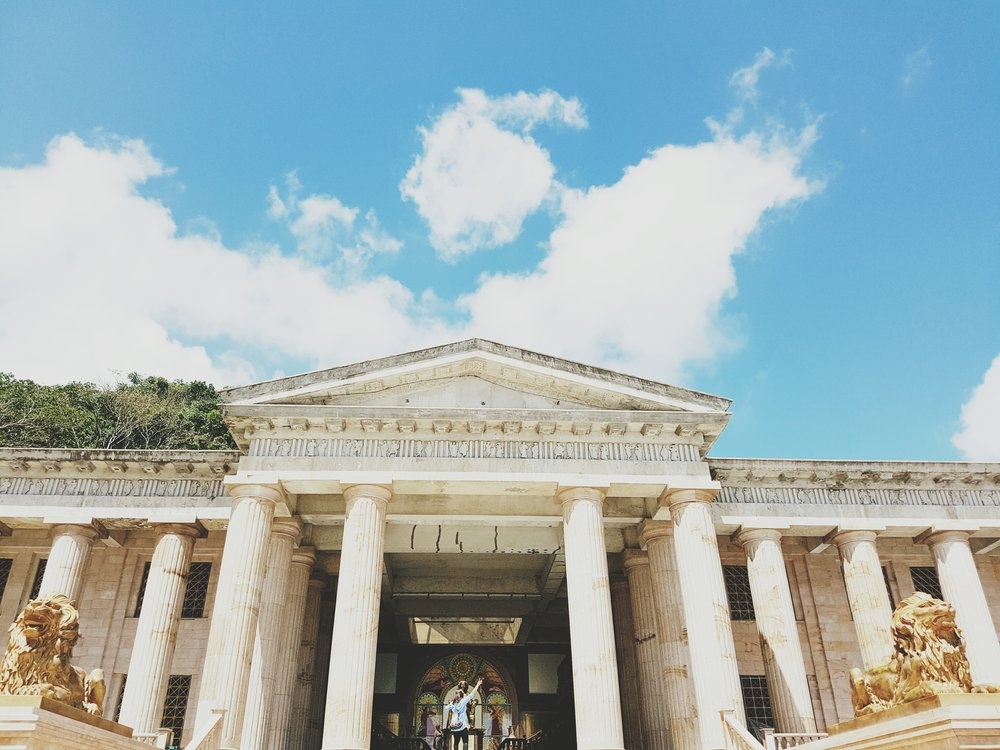 It was a good thing that a random person took us in and offered to get us around the area. We were able to visit the Temple of Leah, Terrazas de Flores, and TOPS.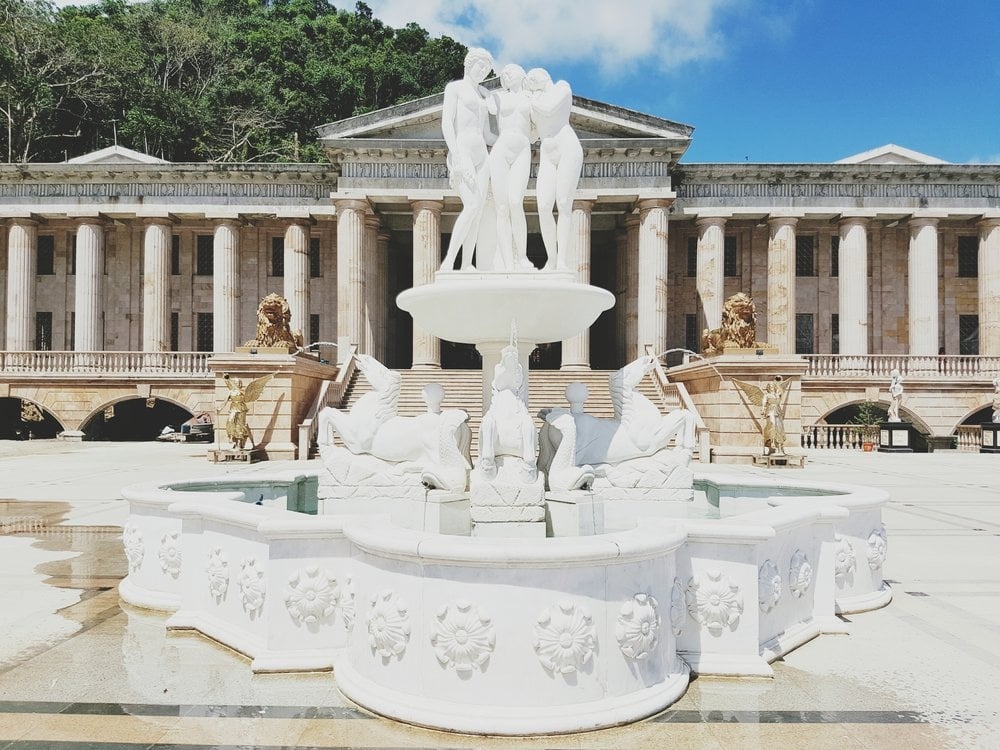 Temple of Leah was constructed as the symbol of Teoderico Adarna's love for Leah Albino-Adarna. She was his wife for 53 years.
The whole place was Greek inspired and completely adorned with statues of men and women.
Since it was uphill, the sunshine and the clouds make a perfect backdrop for photos.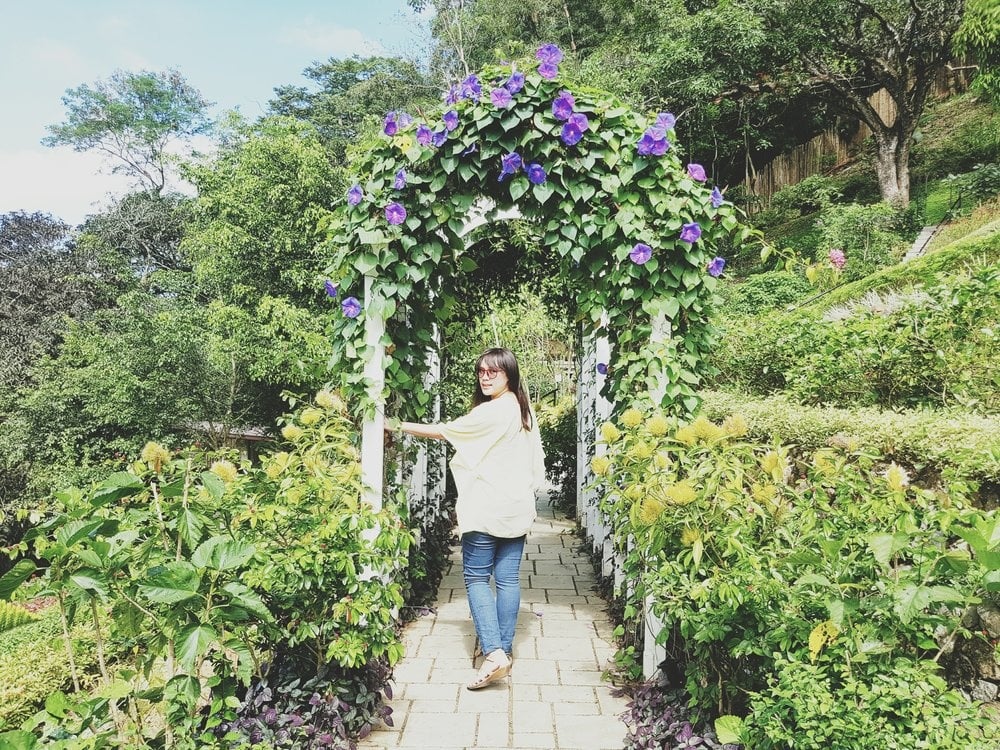 Terrazas de Flores took years in the making! Although there were fewer flowers than what I have expected, the set was still flawless.
The mountains complement very well with the design of the terraces.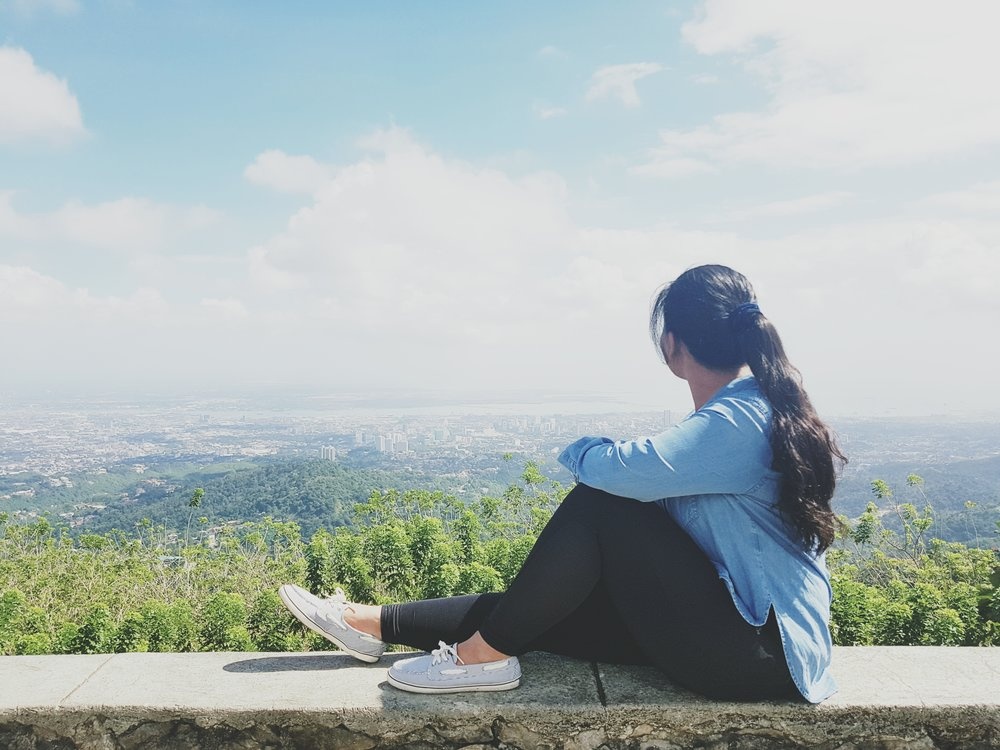 We also checked out TOPS, one of the go-to places to overlook the City X Mountain view Cebu is very proud of. There was nothing much to do in the area aside from picture taking and quenching our thirst, though.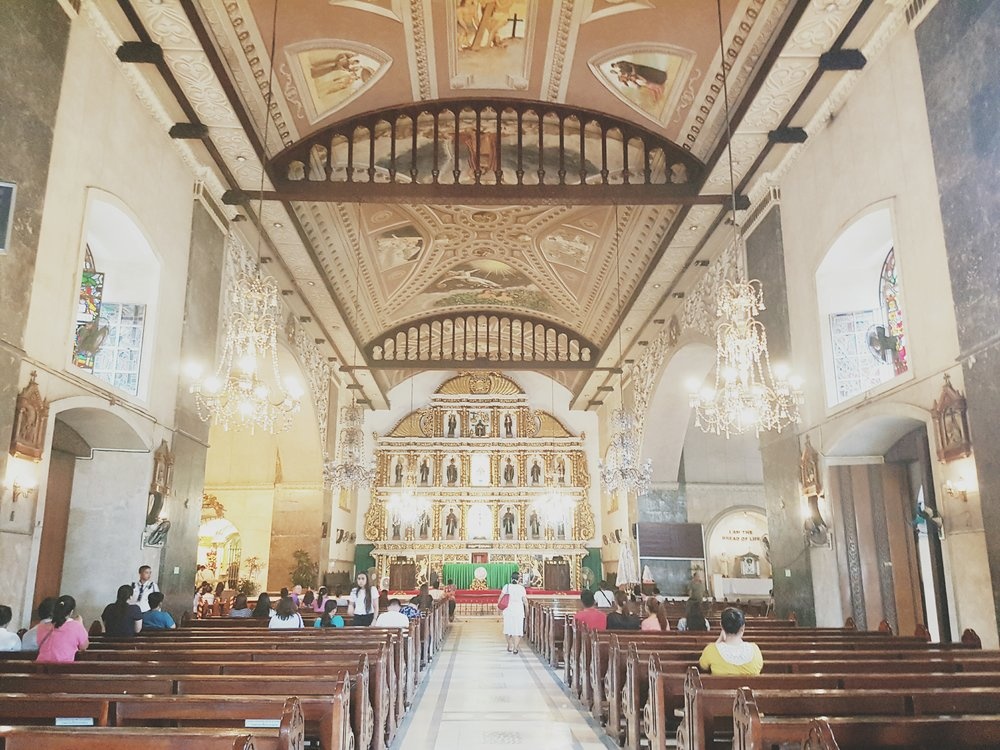 In the afternoon, we paid a visit to the Holy Child of Jesus at the Basilica del Sto. Nino in the city proper before heading to the mall to kill time before our midnight flight.
Day 5

The last 'day' of our tour only consist of the flight going back to Manila.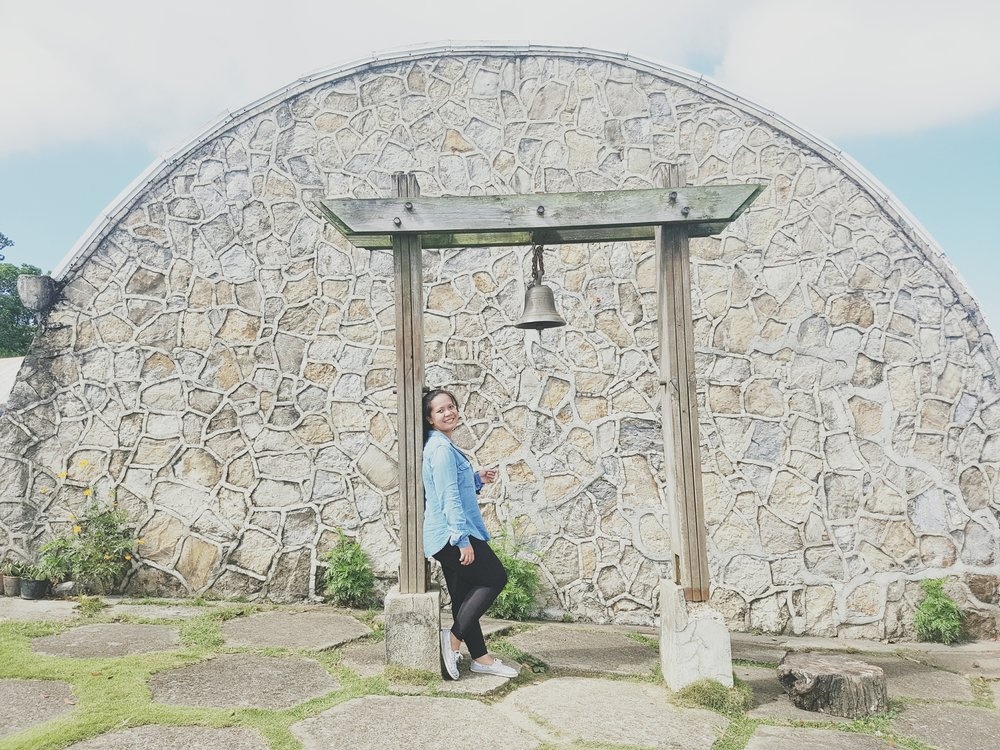 I tracked my exact expenses from the moment I stepped out of my house in Manila until I came back home to assess how much was exactly needed to make the trip happen versus the actual overall total with pasalubong and additional expenses. It turns out that even including the airfare, my ₱10,000 challenge was feasible and I would have survived if I really monitored how much I was spending already. But since I did not deprive myself of food, activities and tipping, I have ditched the challenge unconsciously. There were opportunities in the places we visited that cannot be found elsewhere and they come with a price. For me, though, as long as I feel that the expense is worth it, it is fine.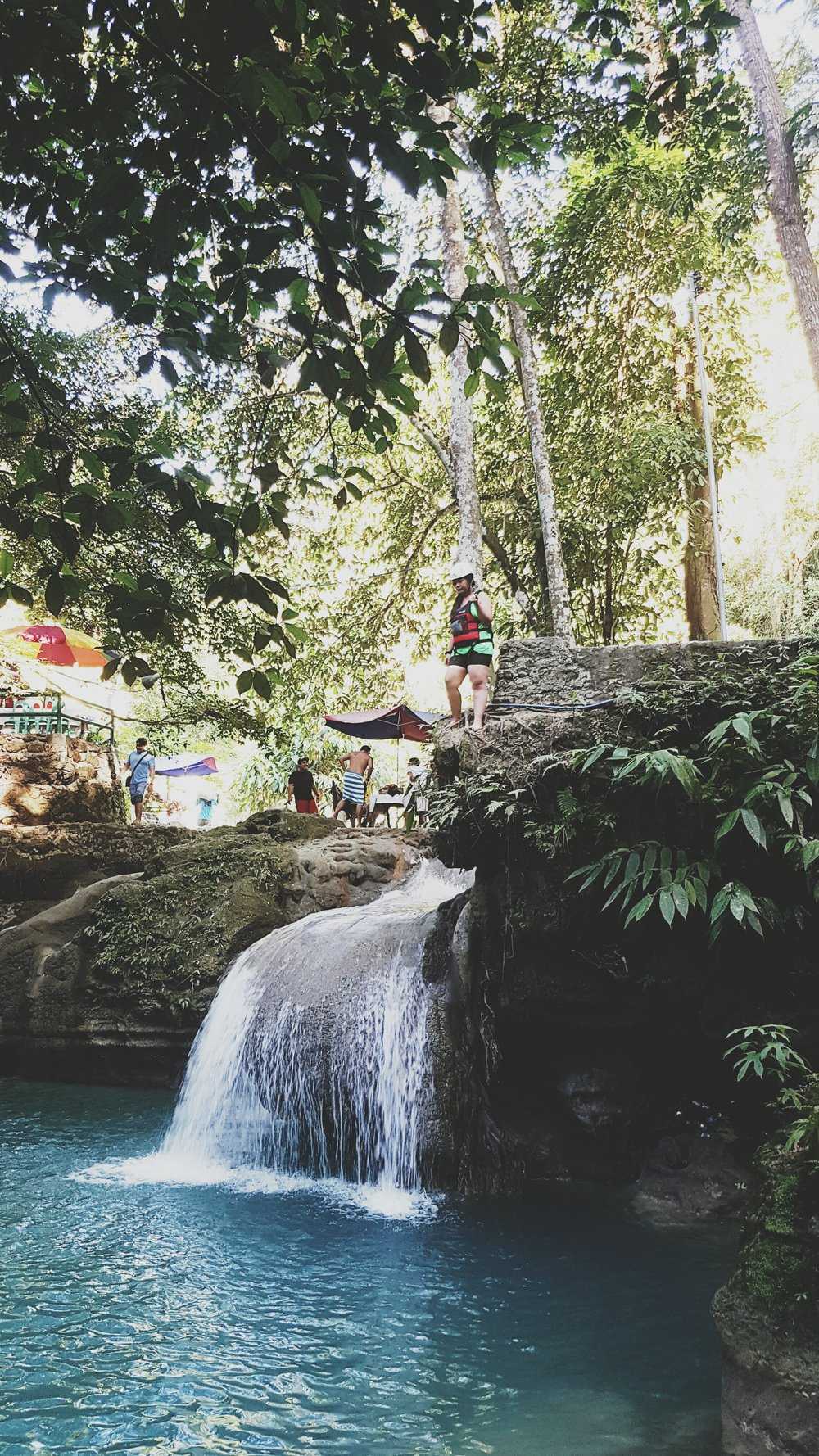 As per our tips to our guides, I have seen higher and lower prices, so I guess it probably depends on how each service went. It was a case to case basis mainly because guides would not name their prices either. My only hope is that we did not underpay any of our them.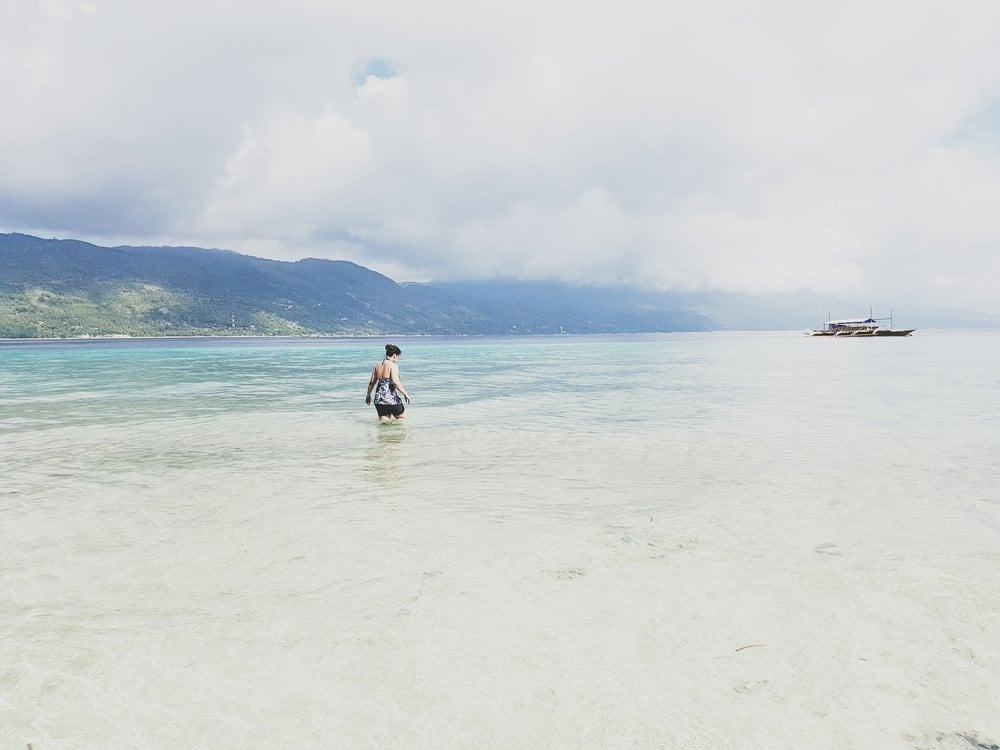 You might be wondering how was I able to spend ₱13,250 if my money challenge was worth ₱10,000 only. Well, of course, I still brought my ATM and credit cards, as well as extra cash for emergency purposes. You do not want to go far from home with an incredibly limited amount of money. (Although this might be the reason why I overspent, too. I knew at the back of my mind that I had more than my budget. Also, no currency exchange was needed so it was easier to go all out!)
While I failed to do the challenge that I imposed on myself, I realised later that ₱3,250 was nothing compared to the experiences I had. Also, I think it is still cheap in total because we got to experience the in-demand activities in Oslob. After all, I pretty much did not hold back on my personal expenses, too.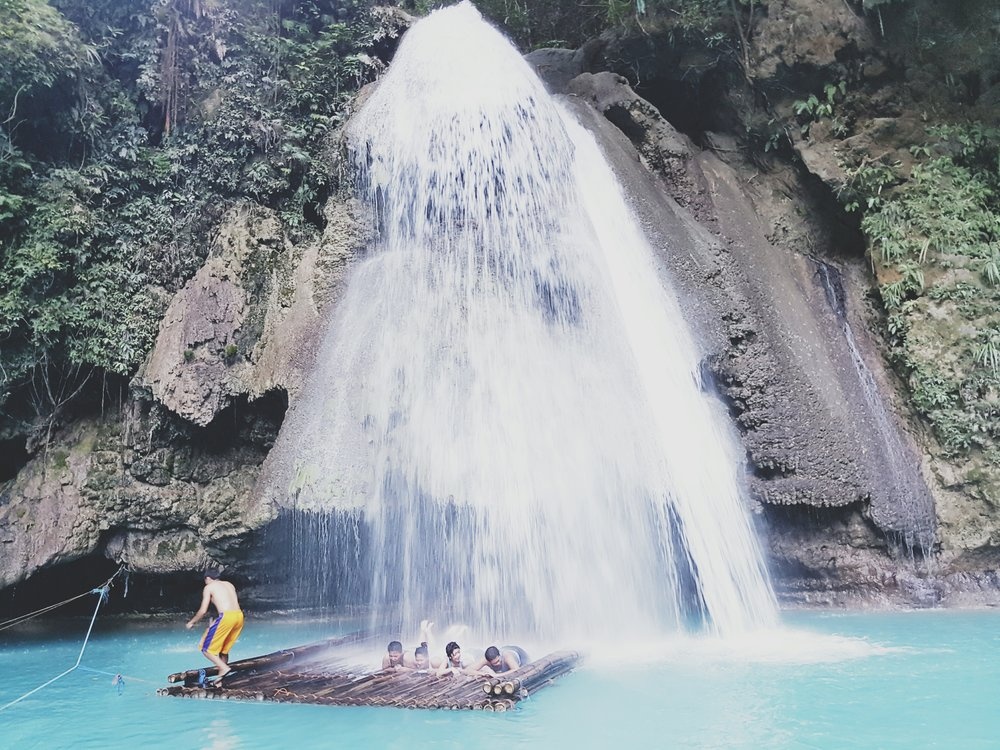 Going abroad is much more expensive so why not spend my ₱13,000 in the Philippines? It was my first Philippine travel outside Luzon, and I think it was definitely one for the books! Pristine beaches, astonishing waterfalls, and the people of Cebu are so incredible that every peso I spent became all worth it!
Also read: My 52-Week Money Challenge Made Me Travel to Japan, Taiwan & Malaysia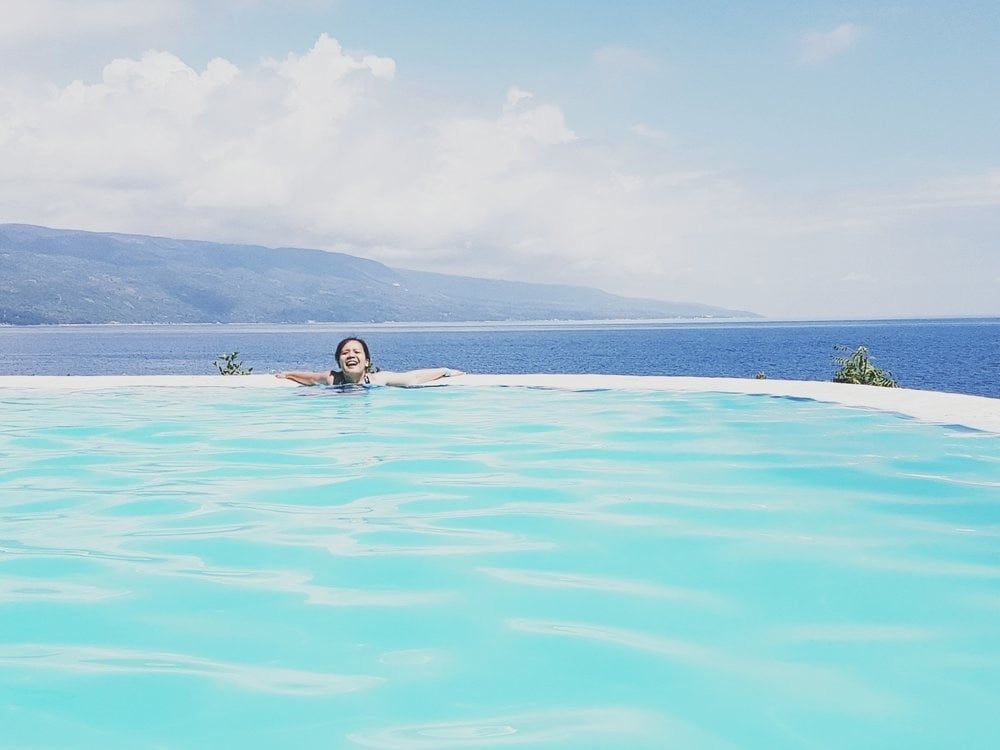 So, my takeaway from this trip? Some challenges are worth failing because you could still learn much more important things in the end. As they say, there are really no failures—only lessons learned.
But I still wish I can do a money challenge at least once on a trip someday!