Contributed by The Red Kid
Heading for an awesome weekend getaway? Why not try the City of Mati. I've only spent ₱3,900 for 3 days and 2 nights. That includes surfing, skim boarding, enjoying the beach, and flying an ultra-light aeroplane.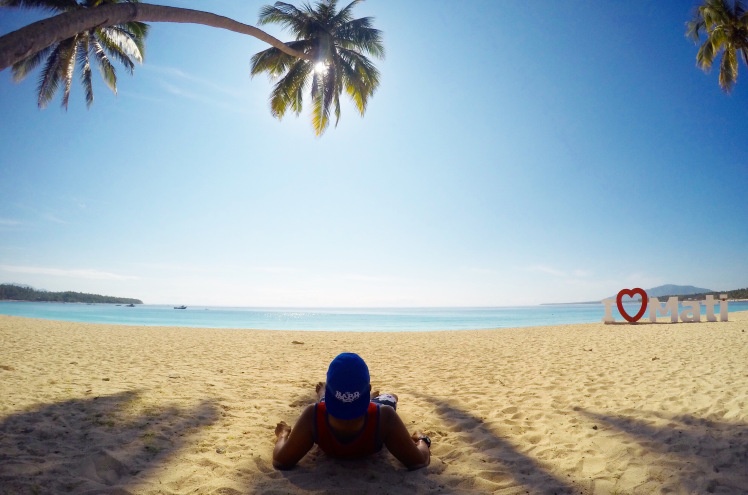 Mati is located in the Northern part of Davao; approximately 187 km or 4 hours travel time from Davao city. It is the only city and the capital of the whole province of Davao Oriental. Locals are called Matinians and the wide spoken dialect is Cebuano or "Bisaya".
Also read: 9 Things to Do in Davao City for First Time Visitors
How to get there
To Mati Davao Oriental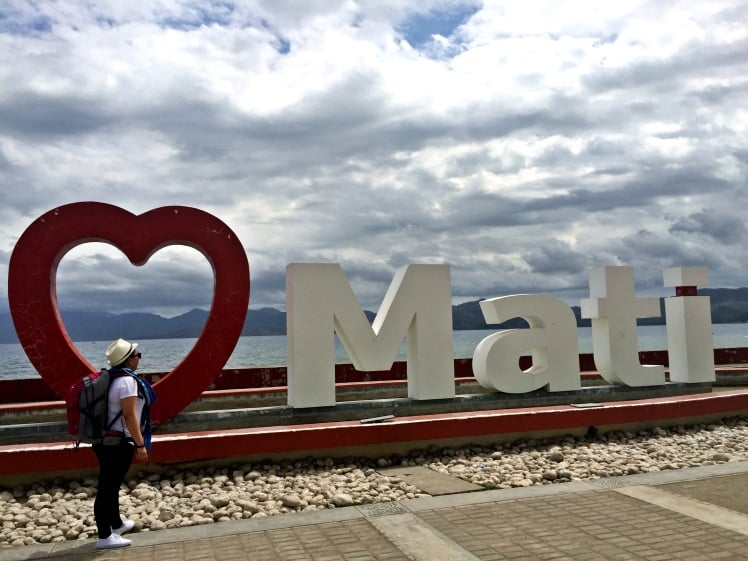 If you're travelling by plane, be sure to book a flight bound to Davao City (Francisco Bangoy International Airport), and upon arrival head straight to Victoria Plaza Mall in General McArthur Avenue. Beside the Mall, there is a terminal for vans that cater to passengers bound for Mati. Be sure to be on the terminal as early as possible since travel time is 4 hours or more depending on the traffic and the climate.
My friend and I successfully reserved seats bound for Mati at around 9:00 AM. We departed at 9:45 AM and arrived safely in Mati at around 1:30 in the afternoon. Instead of dining out, we managed to make lunch for ourselves for "tipid" (budget) purposes. Upon arrival, we stopped at Mati Bay to embrace the warm breeze of air.
To Dahican Beach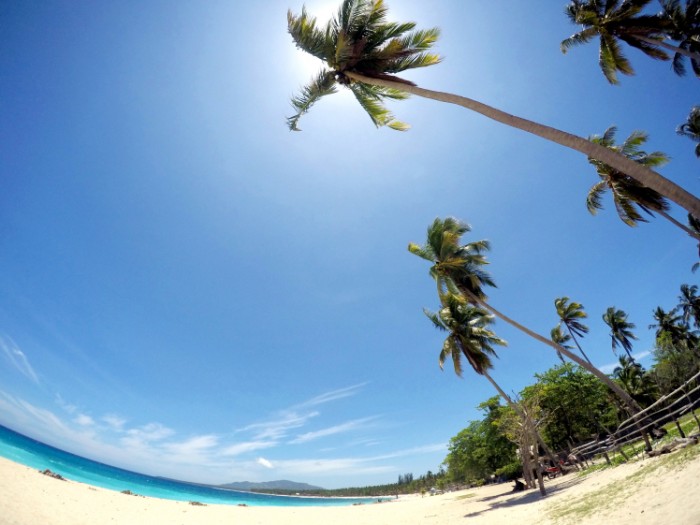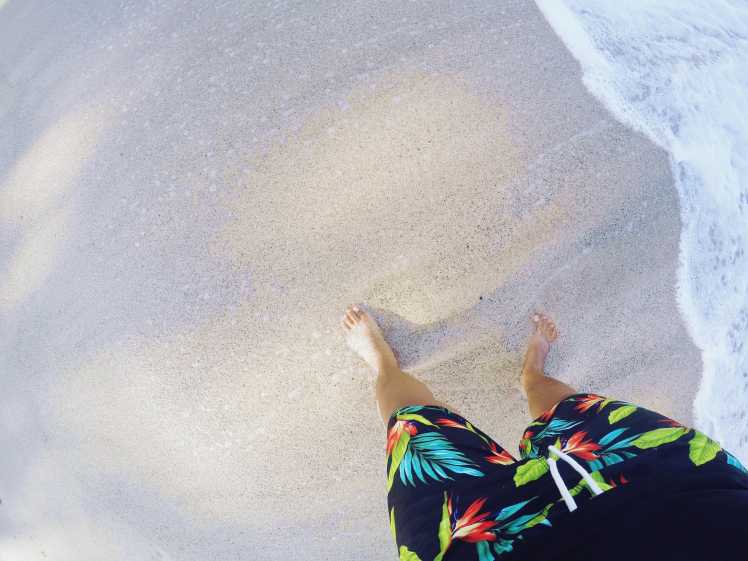 From Mati Proper, we haggled for a tricycle bound to Dahican Beach. Good thing, our "manong" driver is very kind, he became our official driver for the next days. Heading to Dahican Beach is around 20 – 30 minutes ride. But all the exhaustion will pay off once you see the wonder of its silky white sand and its crystal blue ocean.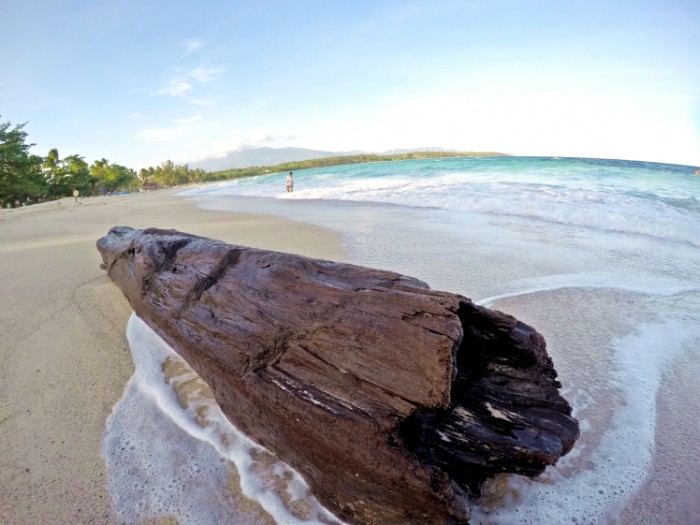 Where to stay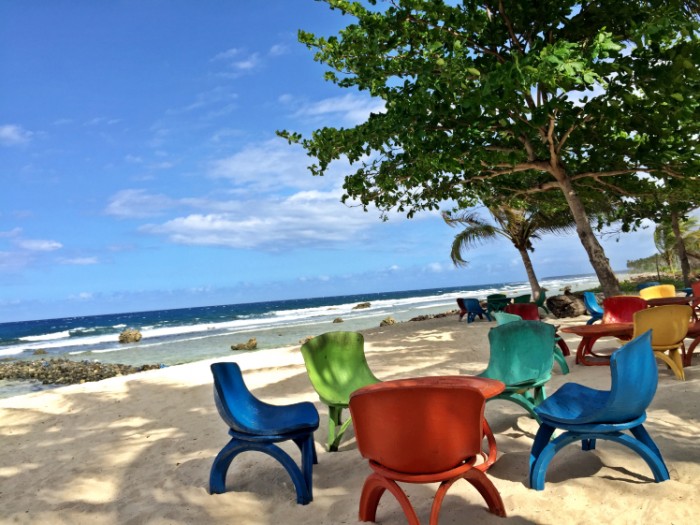 If you like the night sky, you can rent or bring your own tent and set-up on the beach area. Do not worry, the place is safe and locals are keen in keeping the area clean so better not to throw any trash anywhere.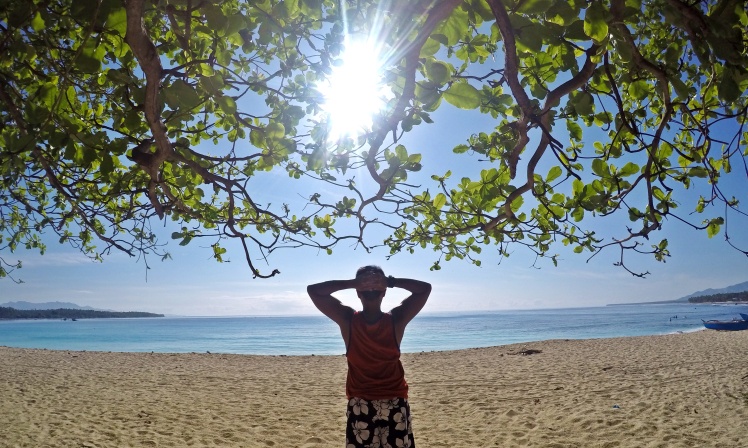 We booked a 2-night stay in Botana Beach Resort. Be sure to contact them days before and have an initial half payment. You can contact them through these numbers: 0918-525-5227 / 0926-450-1253 / 0916-796-8054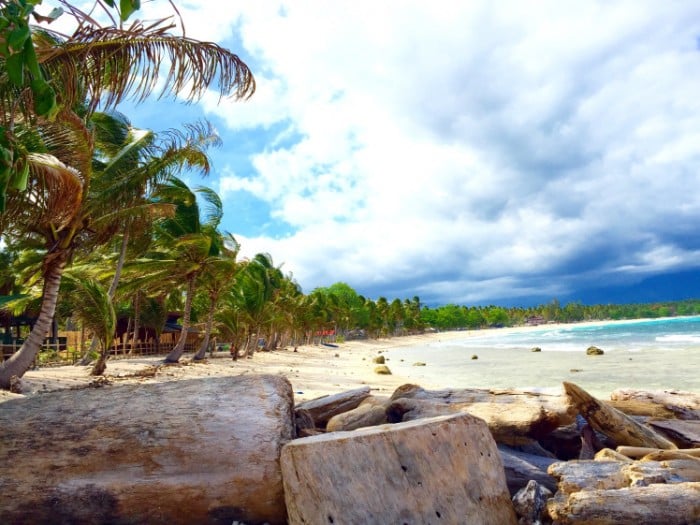 Let's call it a day!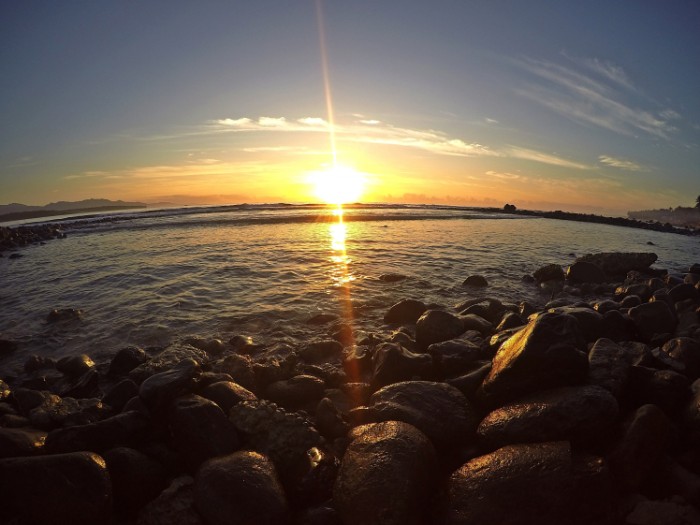 Arriving to Dahican Beach at 3:00 PM. We managed to stroll and catch the afternoon sunset. Big waves can be seen all day and the air will give you chills.
Fly, chill and surf in Mati!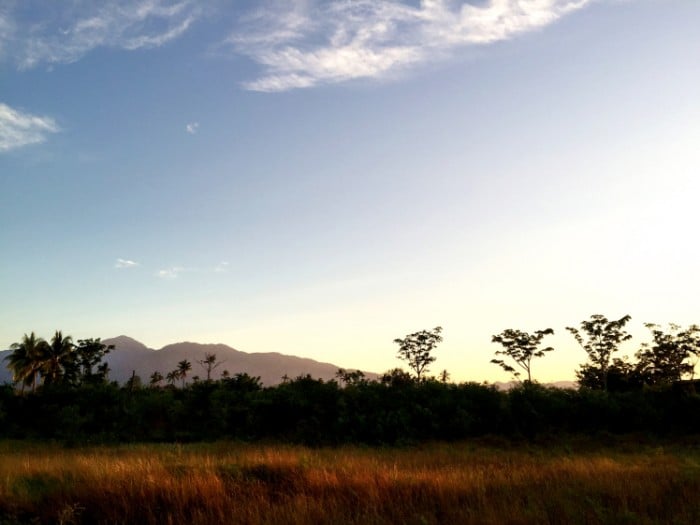 Be sure to wake up early at 5:00 AM to catch the vibrant sunrise. Our day 2 was full-packed that we were obliged to wake up as early as possible.
Our manong tricycle driver has no cellphone and we cannot contact him, but good thing he is very kind; we told him to fetch us in Dahican Beach at 5:00 AM for us to go to Mati Local Airport. The scenery was peaceful and calm, and we were so excited to be up in the sky!
Ultra-light Sky High with Mindanao Saga Club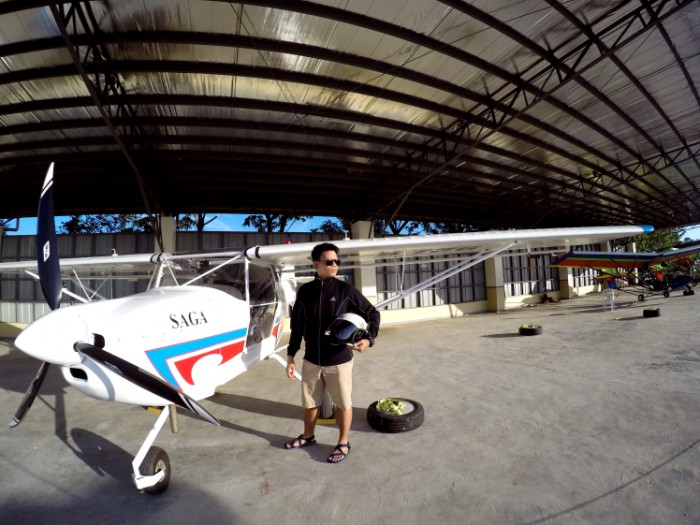 The best time to fly according to our Pilot is early morning to catch the sunrise. From Dahican Beach travel time is only 15 minutes. While waiting for our Pilot and the Ultra-light Plane, we managed to tour the entire Airport and have a quick snapshots of the amazing airplanes in the yard.
Buckle-up and sky your way to a breathtaking view of the whole island. Karen (my adventure friend) and I settled for an individual Ultra-light plane. Each passenger has a pilot to manage the whole flight. Once you are in the air, you can see the wondrous ocean and the jaw-dropping landscape of nature.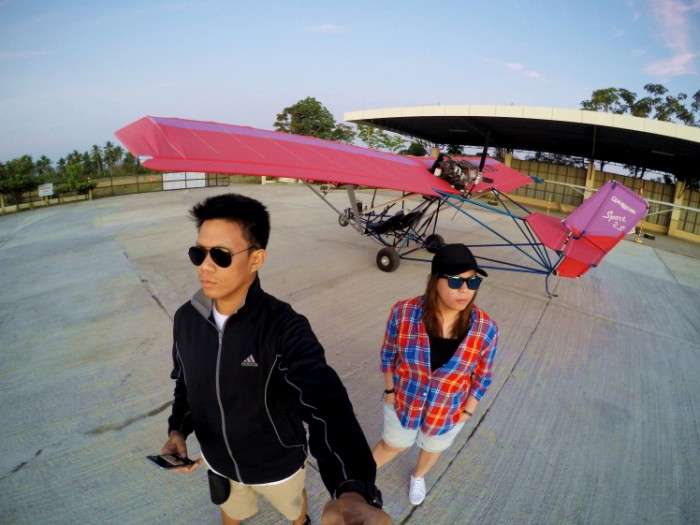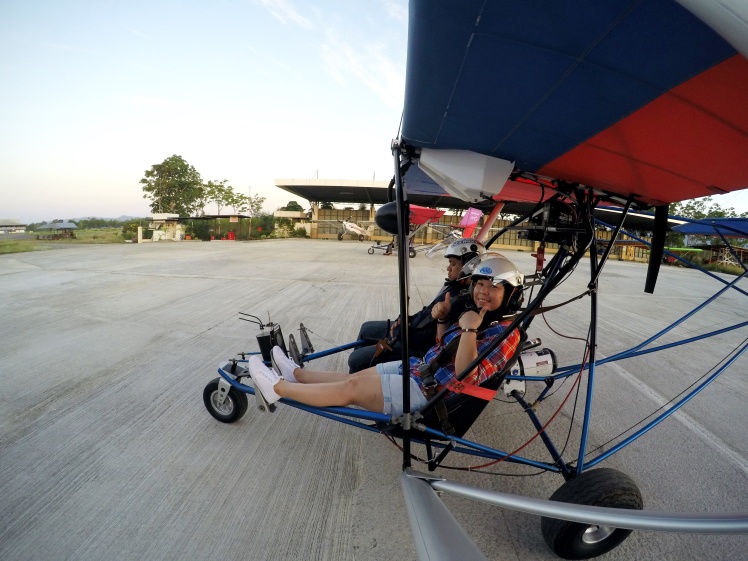 Your Pilot will ask you if you want a chill flight or an extreme one. Did he just say extreme? Sure thing! I'll go for extreme. If you want to chase the adrenaline better, go for the extreme one. My Pilot was very good that he just laughed the whole flight while I was screaming my heart out. Haha!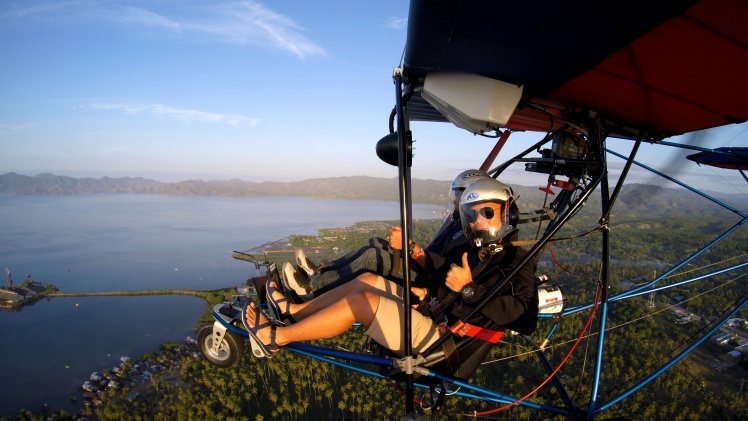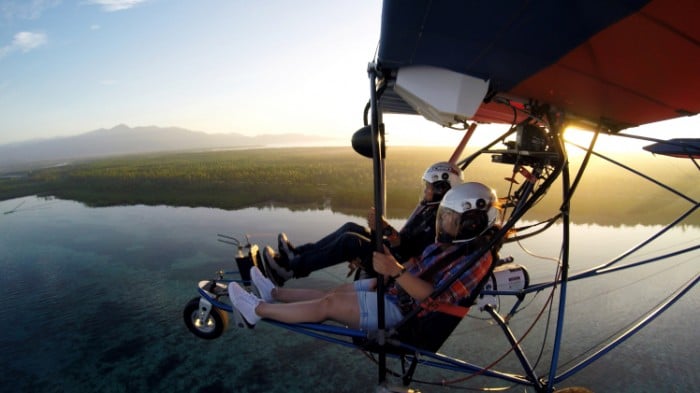 When you are with nature 300 feet above the ground, and all these things come so fast, you learn to love yourself, unwind and forget the past. Just breathe in and savour every journey you take. Truly breathtaking!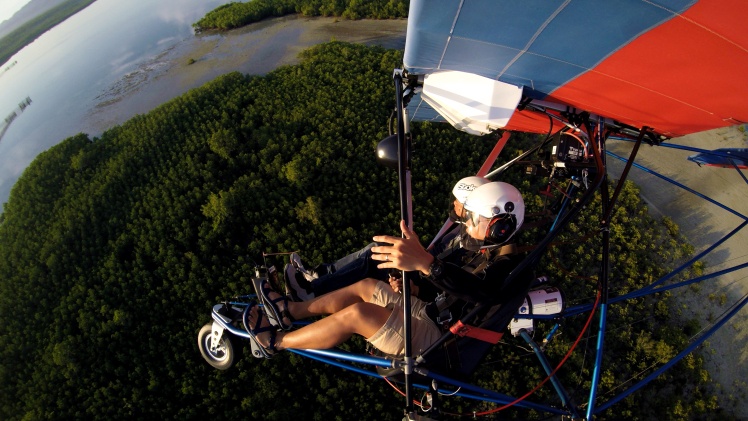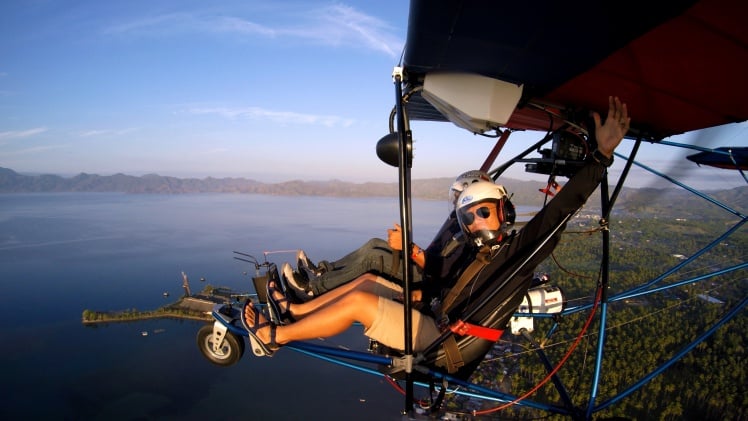 Around the city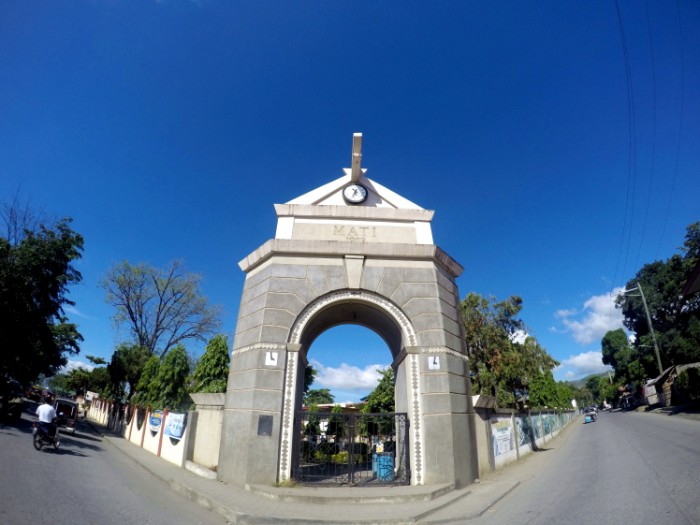 We finished the flight and headed back to the town proper of Mati by our very kind tricycle driver. Sadly, I haven't taken a photo of him. While in the town, we ate our lunch at a karenderia (small eatery), strolled around the streets, then bought essentials, snacks and food for ourselves.
Surfing and skim boarding with the big waves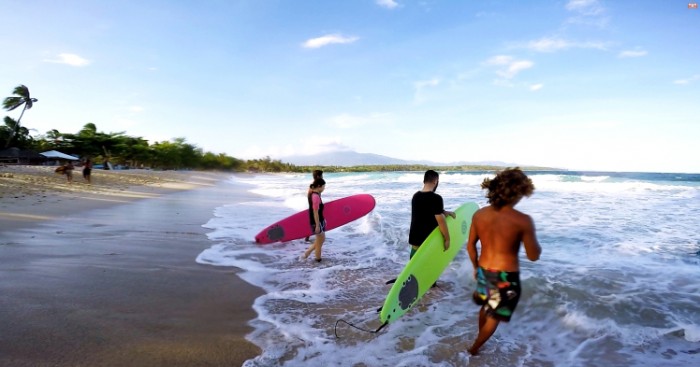 We went back to Dahican Beach at 12:30 PM. It was hot noon time, but we were still thirsty for adventure! You should never get out of Dahican if you haven't tried surfing. Good thing, locals are professional in surfing and they have an array of surf boards to rent.
Locals will teach you the proper way of body movement once the wave is coming. I was fried by the scorching sun above but nothing can stop me from gliding in the cloud 9.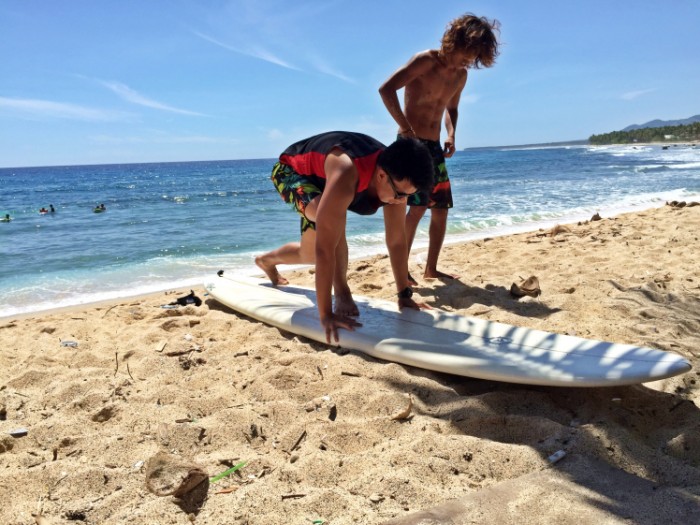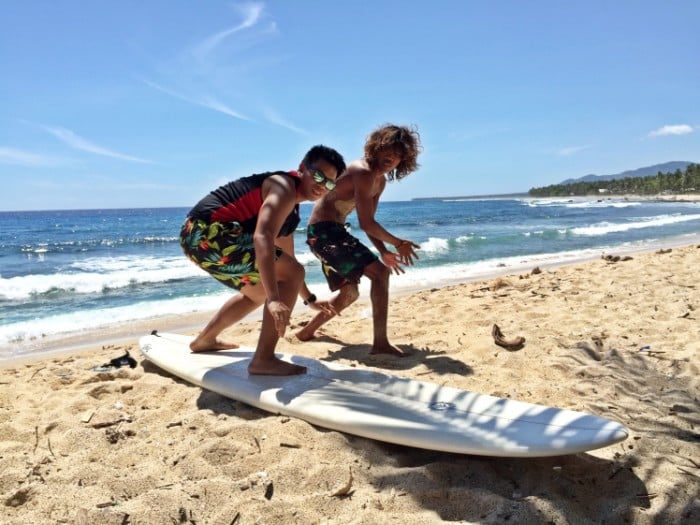 And off we went! I can say that surfing is really difficult if you are a first timer. You need to practice a lot and try harder to stand on the surf board. Balancing is one key factor, but your body movement also plays a big role. You shouldn't move too much or you will end up swimming and embracing the waves.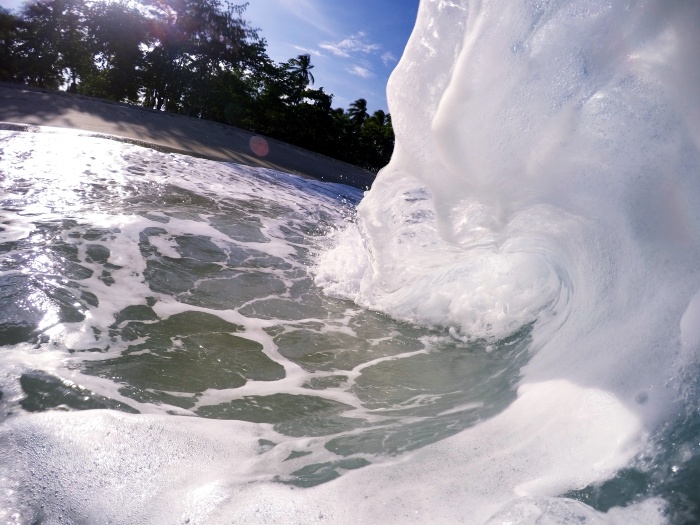 After 6 attempts to ride the surf board, I managed to stand for 3 seconds. Yes, that's three seconds! That is long enough for beginners.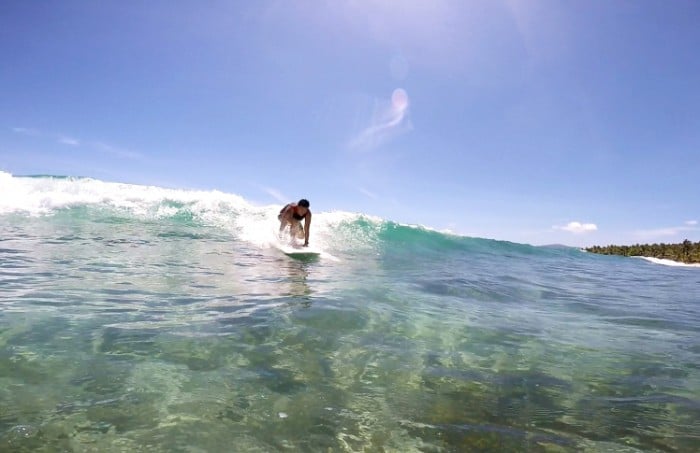 Until my last try (12th), I was able to stand longer for almost 8 seconds. What an achievement!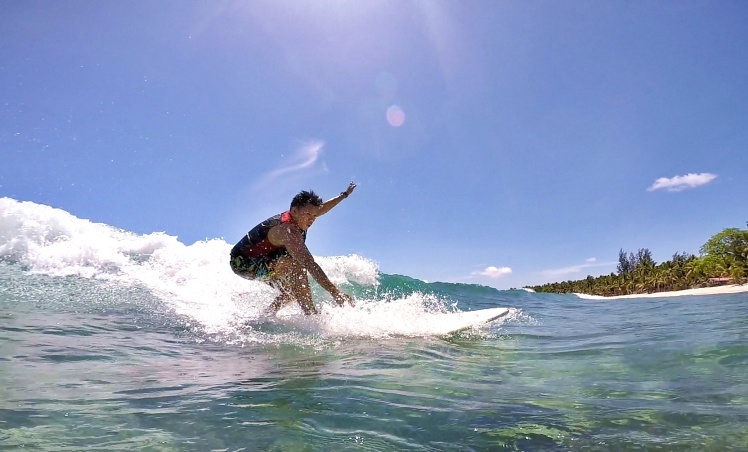 You can feel your whole body and your arm trembling after surfing. What a sport! That is why I've noticed surfers are skinny and toned.
Beach bumming and tanning in the afternoon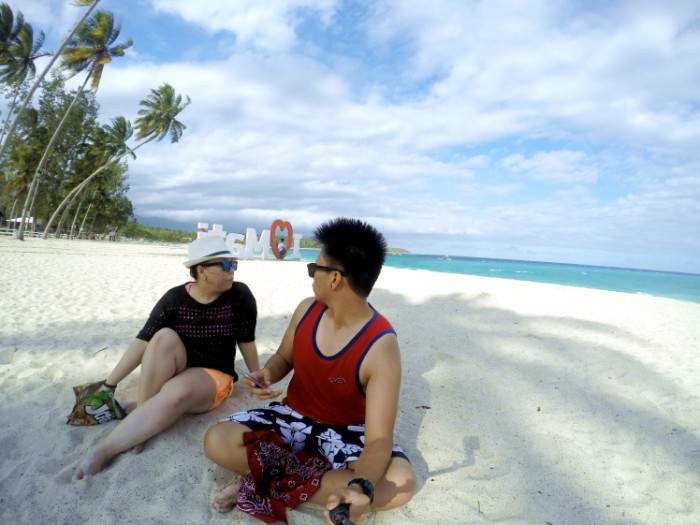 Thank God that we went to Mati on a weekday, the place is not so crowded. You can do whatever you want and play with the waves. So refreshing.
The ivory cream sand, the cool breeze, the picturesque coastline — I couldn't ask for more. This is an ultimate getaway for you and your barkada or family!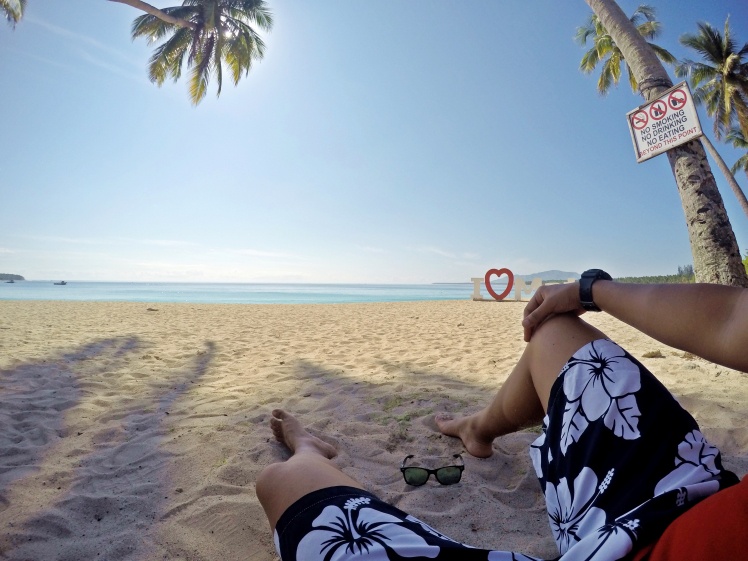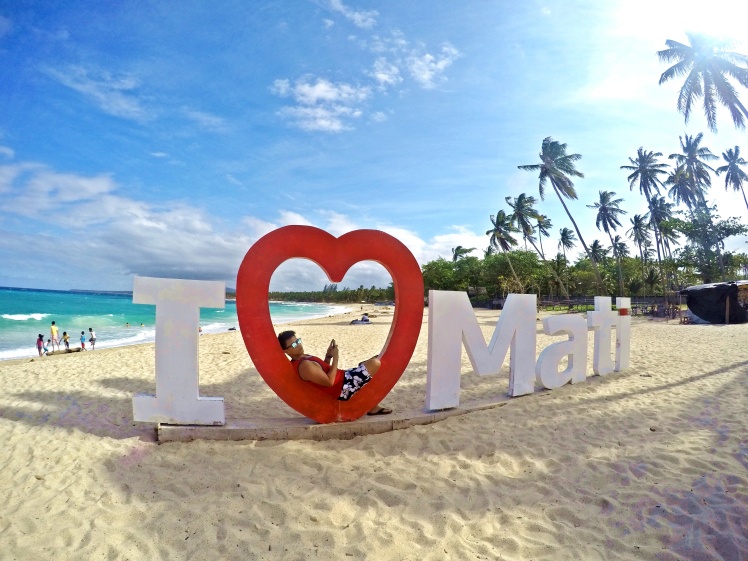 Beach sunrise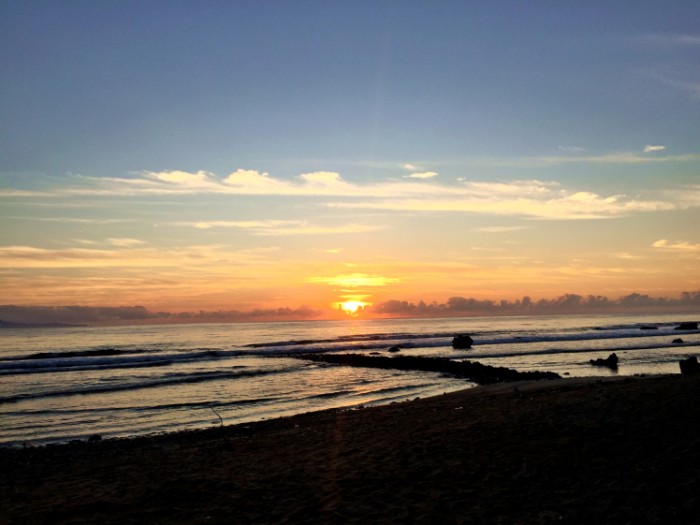 Karen and I always love sunrise. Who doesn't love sunrise? Sunrise by the beach is the most peaceful time where you can think and unwind while sipping that warm coffee in your hand — best feeling ever!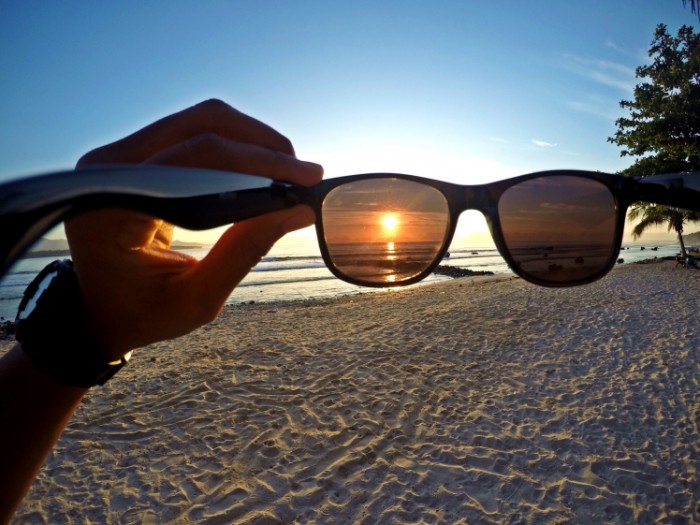 Knowing the locals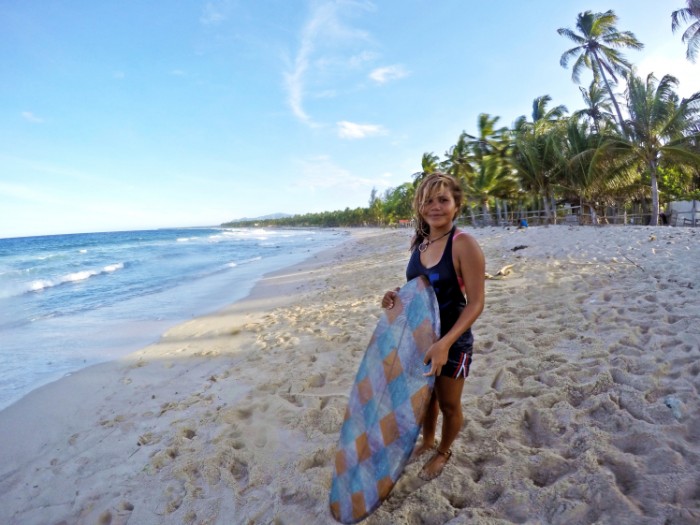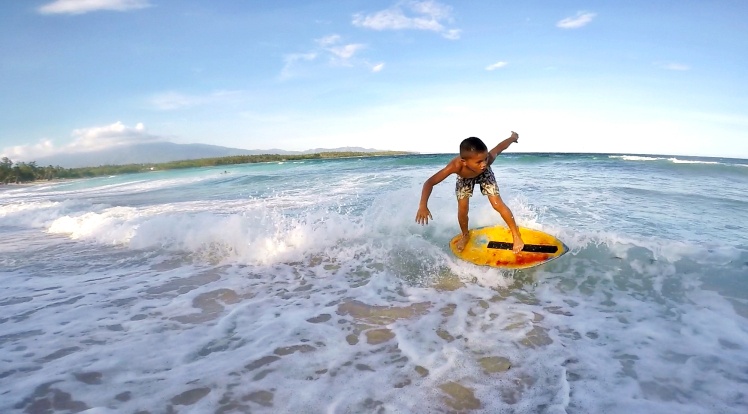 If you are new in the area, better interact and meet the locals. Learn how they live and what they do. Oftentimes, I am amazed by them. I met two young skimmers and one girl surfer named Joana. These people are really good at using skim and surf boards to play with the waves. How I envy them. Hahaha!
Getting awed by the beauty of the Sleeping Dinosaur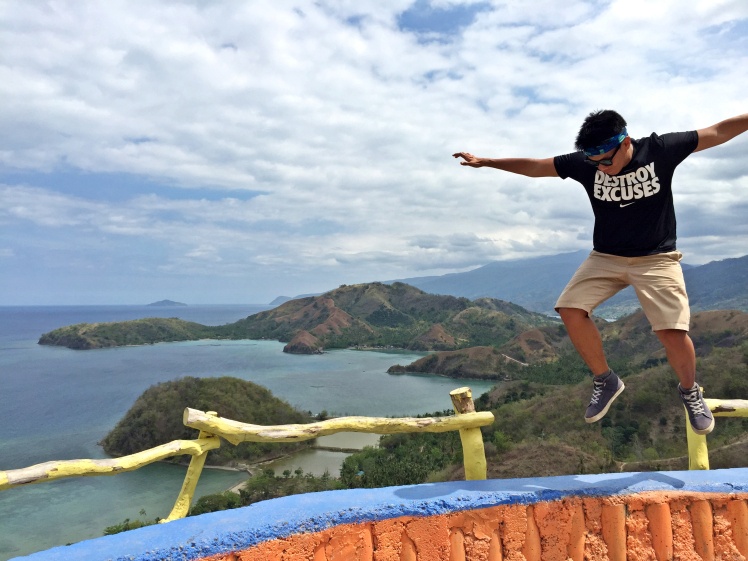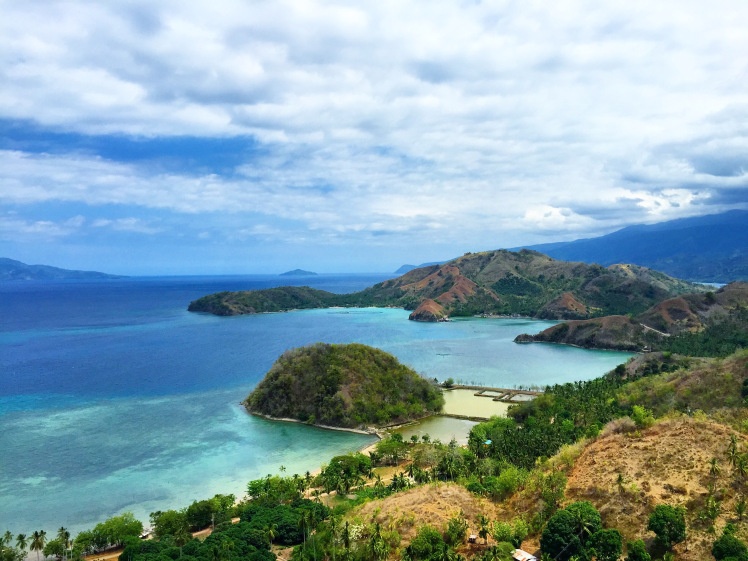 Mother Nature is beautiful and elegant! This island depicts a little Dinosaur sleeping in the ocean. Very impressive! We really love the view. Seeing the beauty of the Earth before your very eyes is jaw-dropping!
Also read: How I Travelled 4 Days in Davao City Under PHP 7,000
Budget breakdown
This is only my major expenses (per individual). If you are travelling with a friend or barkada, your expenses will surely reduce, especially that the resort we stayed at is good for 4 person per night.
Note: Please check out Mindanao Saga Club and Dahican Beach facebook pages. Prices are subject to change since we went to Mati four months ago.
Expenses Per Person
Van Fare (Davao to Mati)
₱215
Tricycle transportation
₱200
Botana Beach Resort (2 Nights)
₱2,000
Ultra-light Aero flight
₱1,300
Surfing (30 Minutes)
₱150
Skim boarding
₱50
Overall Expenses
₱3,915
Itinerary for 3 days and 2 nights

| | |
| --- | --- |
| Day 1 | |
| 9:00 AM | Davao to Mati |
| 1:00 PM | Arrival in Mati Proper / Lunch |
| 2:00 PM | Go to Dahican Beach |
| 2:30 PM – 5:00 PM | Check-In and Enjoy the Afternoon |
| Day 2 | |
| 5:00 AM | Wake-up call time |
| 6:00 AM | Ultra-light Aero plane |
| 9:00 AM | Breakfast |
| 9:30 AM | Tour Mati town |
| 11:30 AM | Go back to Dahican Beach / Lunch |
| 1:00 PM | Surfing and Skim Boarding |
| 3:00 PM – 6:00 PM | Afternoon snacks, play with the waves enjoying the view |
| Day 3 | |
| 7:00 AM- 11:00 AM | Skim Boarding,  Get tanned and check-out |
| 11:00 AM – Onwards | Visit the Sleeping Dinosaur and "Back to Reality" |
Also read: 20 Underrated Provinces in the Philippines Totally Worth Visiting