Contributed by Travelista Journal
Hello, guys! I have been away for a four-day Hong Kong holiday. It was short but so much fun.
Hong Kong is one of the biggest cities in the world and home to a diverse, vibrant business community. It is also considered as the city that never sleeps and one of the most densely populated, with a rich combination of Asian and Western cultures.
The city is packed with tall skyscrapers, countless shopping malls, and congested streets with traffic that is beyond your imagination. So let this four-day itinerary help you organise your trip.
Also read: 10 Things to Do in Hong Kong Other than Shopping & Eating
By the way, my partner and I opted to stay in Lantau Island, one of the largest islands in Hong Kong. It's a little distant from the main island and from the Kowloon peninsula, but it is conveniently located next to Hong Kong International Airport (HKIA) and close to Disneyland. It is a wonderful place to go to escape from the urban crowds of Hong Kong. The island consists of natural park lands with theme parks, tourists sites, hiking trails and beaches.
Day 1 – Rest and explore nearby sights in Marriott Hotel
We arrived late in the afternoon, at around 4.30pm and checked in right away in Marriott Hotel. Exhausted and tired from our trip, my partner decided to stay in our room while I explored the nearby sights and took some photos.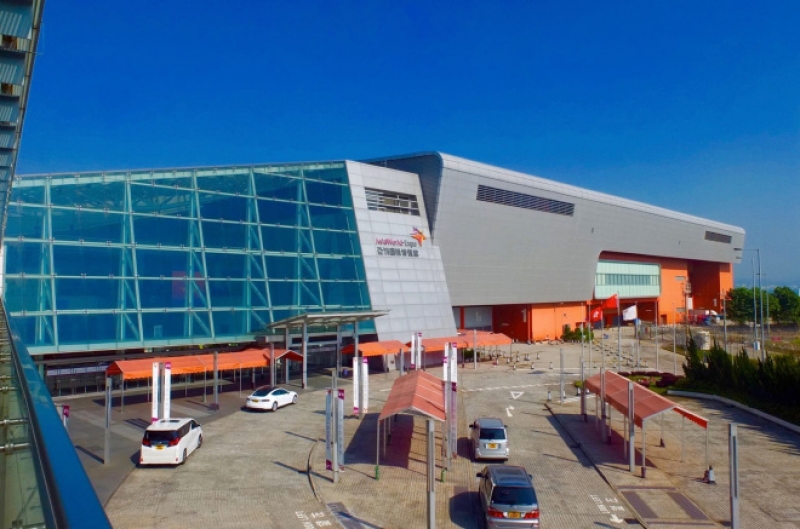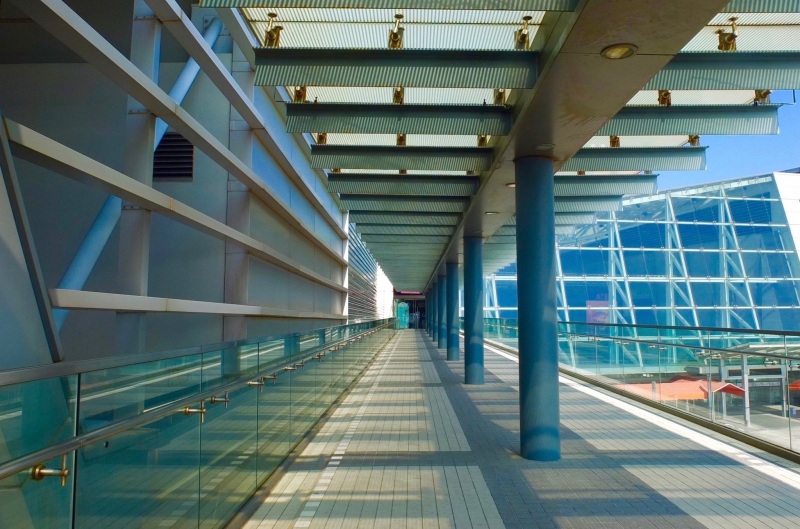 Day 2 – A whole day stroll in Hong Kong Disneyland
Hong Kong Disneyland is a must visit for everyone, both young and old. It is a marvellous place for families who do travel together! It has seven themed lands: Main Street USA, Adventureland, Grizzly Gulch, Mystic Point, Toy Story Land, Fantasy Land, and Tomorrowland.
Also read: 8 Secret Tips for Your Hong Kong Disneyland Visit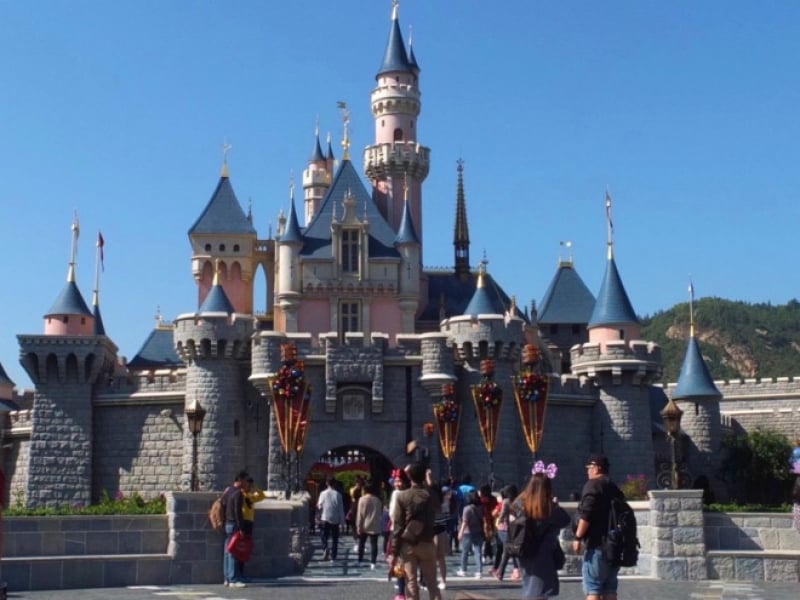 "The Happiest Place on Earth" and I totally agree. I am not a child anymore but I just loved the place. It was bright and whimsical. I got a pair of Minnie Mouse ears and just enjoyed our day in this fantasy land full of magical surprises as I giggle like a child.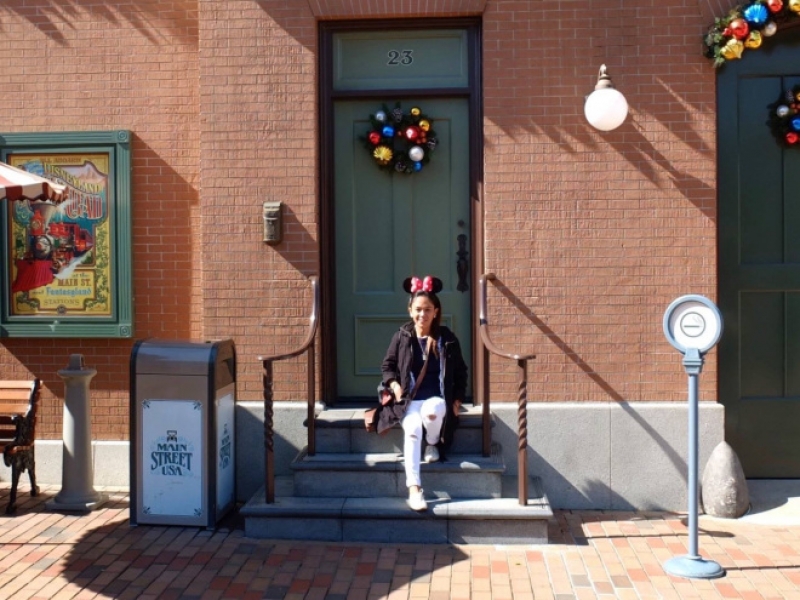 We don't want to miss the "Paint The Nigh Parade" and the "Disneyland Forever Fireworks " which combines all the nostalgia of the Electrical Light Parade with modern technology and over one million sparkling lights to bring guests a unique and exciting entertainment, so we stayed from morning till night. The waiting was worth it as the Paint the Night Parade and the Disneyland Fireworks were truly a magical, wonderful and unforgettable experience.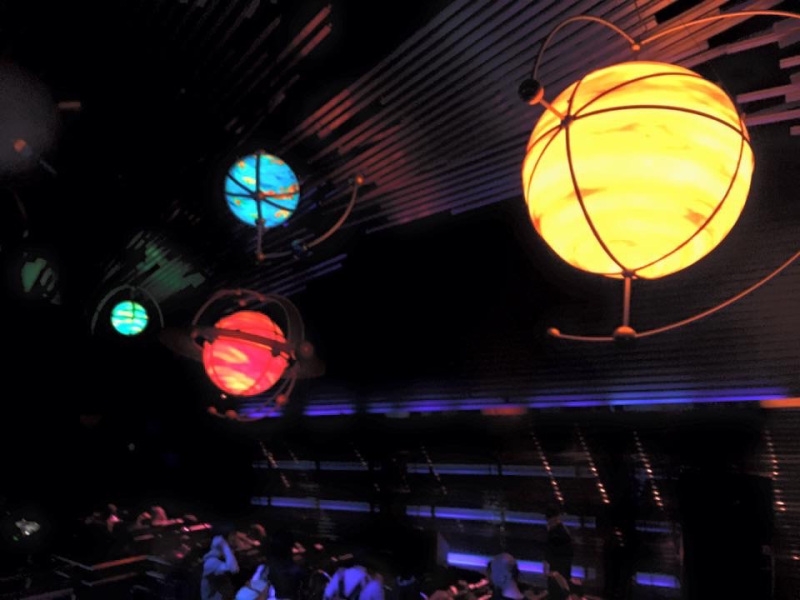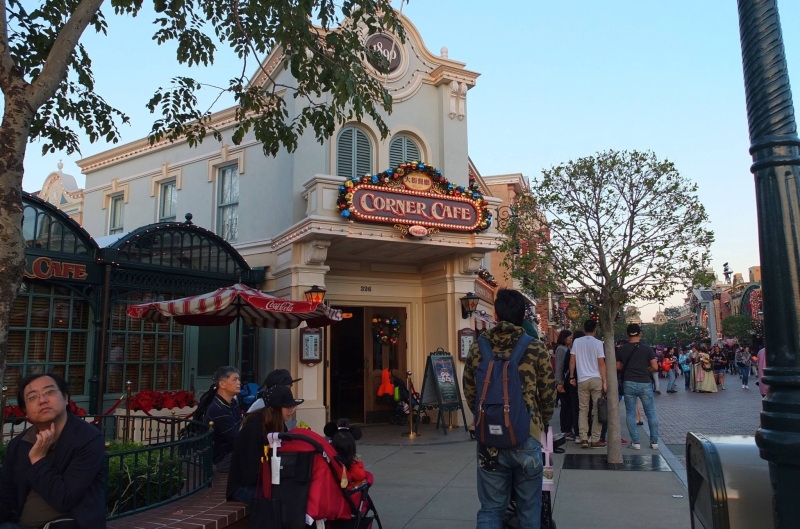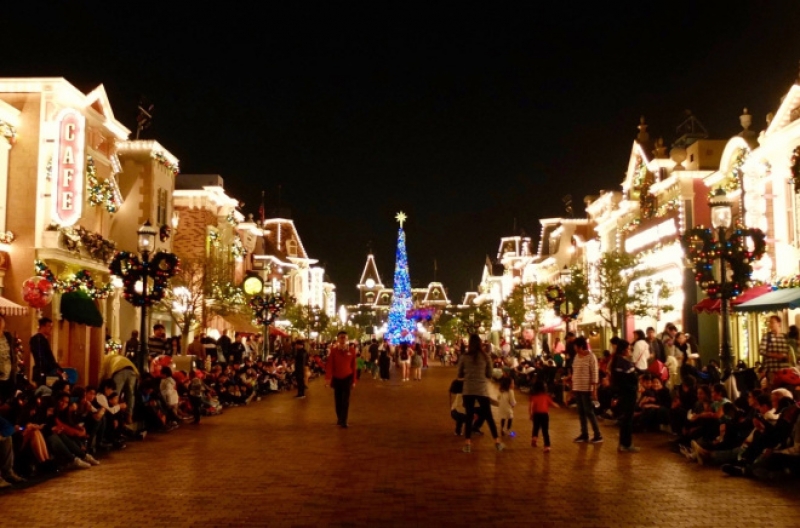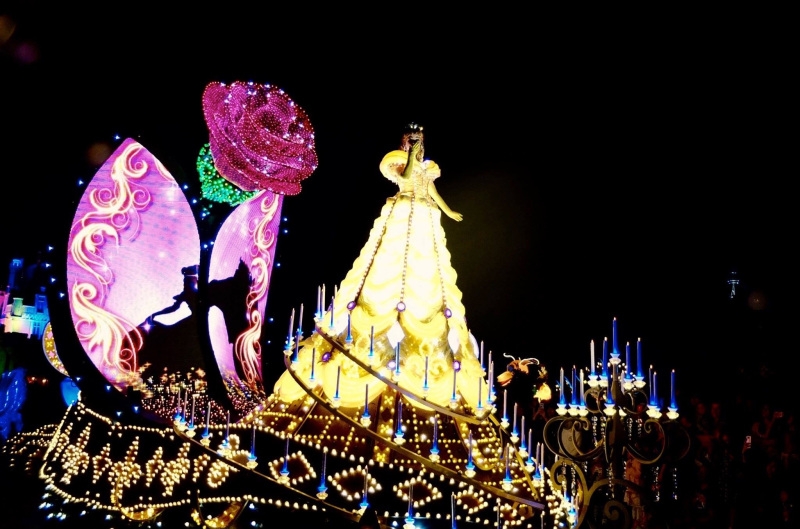 For the exact schedule of activities, click here.
Day 3 – Explore Tsim Sha Tsui in Kowloon
Tsim Sha Tsui in Chinese means pointed sandy mouth. It is a major tourist hub in the city with a number of shops, restaurants, clubs and there's an entertainment venue known as "the paradise of shoppers".
The Tsim Sha Tsui Promenade is a great place to stroll around and unwind while enjoying the panoramic view of the famous Hong Kong Harbour during the day. Locals and tourists gather here at night to watch the Symphony of Lights, a spectacular sound and light show involving 44 towering buildings on the Hong Kong Island skyline.
A trip to Hong Kong is never complete without a stop at the Avenue of Stars, however, when we went there, the promenade is closed for renovation through late 2018. Bummer!
Tsim Sha Shu has excellent opportunities for shopping as well. Shoppers can see a number of shops selling men's and women's clothing, shoes and bags.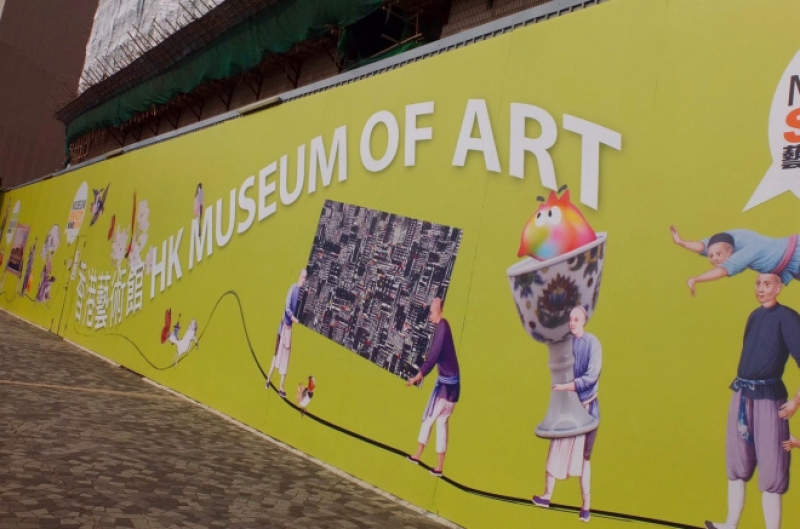 Shop till you drop at the temple street night market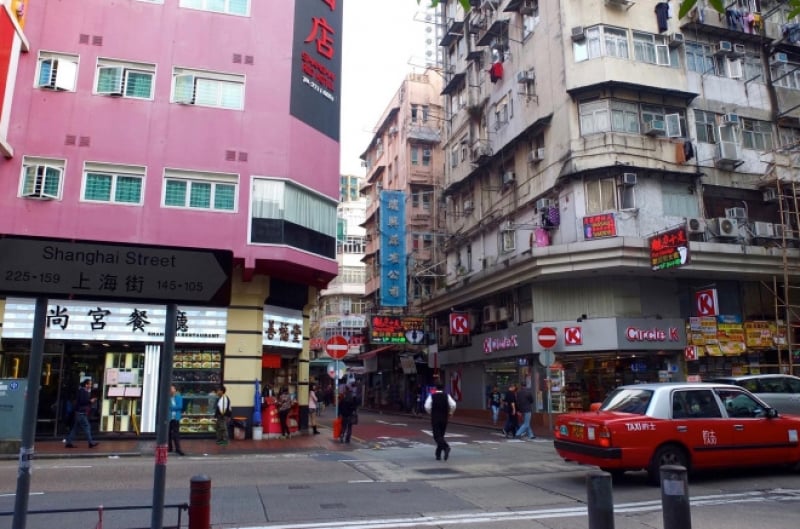 This is a popular street bazaar in Hong Kong named after a Tin Hau temple located in the centre of its main drag. It is located just a few blocks off Nathan Road in the Yau Ma Tei district. Many people come here to dine and shop. It is one of the few places in Hong Kong where traditional street-food restaurants or Dai Pai Dongs are still found, mixed among the market stalls.
Also read: A Guide to the Best Shopping Spots in Hong Kong
How to get to Tsim Sha Tsui
If you are staying in Lantau Island like us, taxi is the most common way to get to Tsim Sha Tsui but quite expensive. The estimated fare is HK$230-240. The journey time is about 30-35 minutes.
The other way is by the Airport Express, the journey to West Kowloon (Kowloon Station) takes only 21 minutes and costs HK$90. The train runs every 10 minutes from 5.50 am to 1.15am daily. Upon arrival to the Kowloon Station, passengers have a choice of free Airport Express shuttle buses or taxis.  The shuttle buses run daily from 6.12am to 11.12pm, every 12 minutes.
Day 4 – Explore Lantau Island
Try the Ngong Ping 360 cable ride
This is a 25-minute scenic cable car ride that connects Ngong Ping Plateau with the town of Tung Chung. I suggest you give the amazing Crystal Cabin a try. It has a glass bottom that offers an astonishing bird's-eye view of the magical deep blue sea, lush green mountainside underneath your feet and the panoramic view of the Lantau Island and beyond. The number "360" in "NP 360" means that passengers have a 360-degree view of Lantau Island.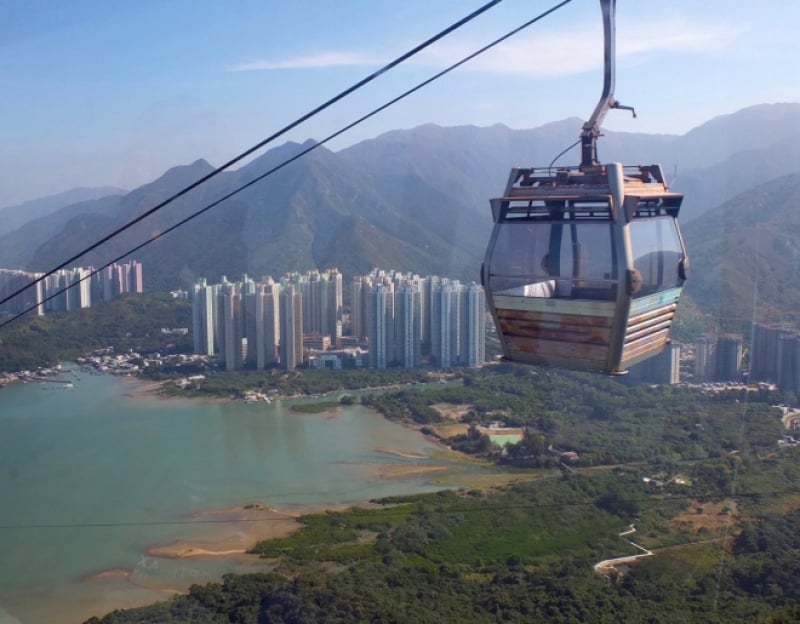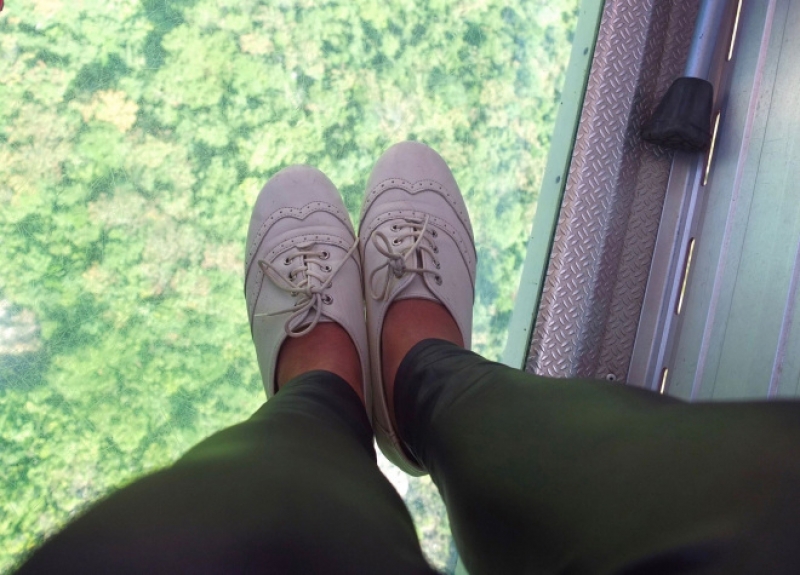 For schedules and fares, click here.
Explore Ngong Ping village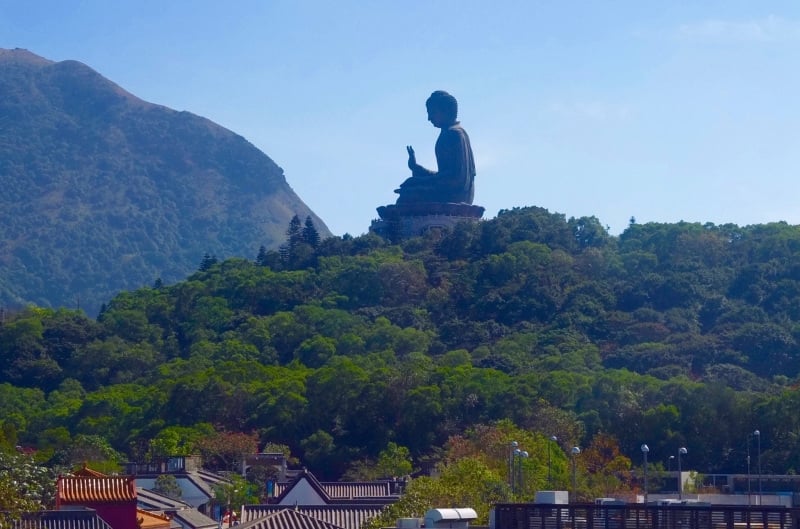 This is a 1.5 hectare culturally themed village next to the Ngong Ping Cable Car northern terminus and the Tian Tian Buddha Statue. It has a theme park atmosphere, complete with souvenir shops, tea houses as well as an array of fast food outlets offering both Western and Asian fare, including Subway and Starbucks. It is located high up the mountain of Lantau Island with a stunning scenery.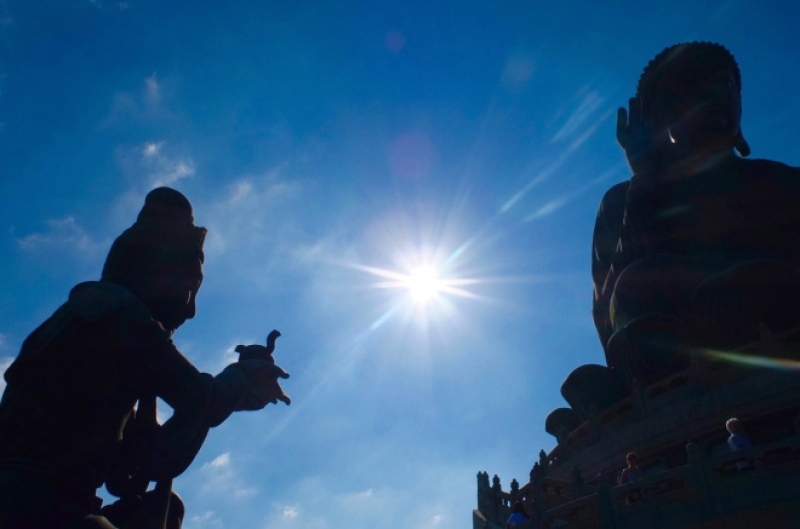 Shop, dine and relax at the Citygate
On the way back from Ngong Ping Village, we decided to stop at the Citygate Outlet to unwind, shop, dine and eat since the place is just a minute away from Marriott Hotel. Citygate Outlet is an upscale shopping centre in Hong Kong within easy reach from Hong Kong International Airport taking only 9-10 minutes of travel time.  This is a good place to do last-minute shopping or just kill time if you do not want to spend it at the airport.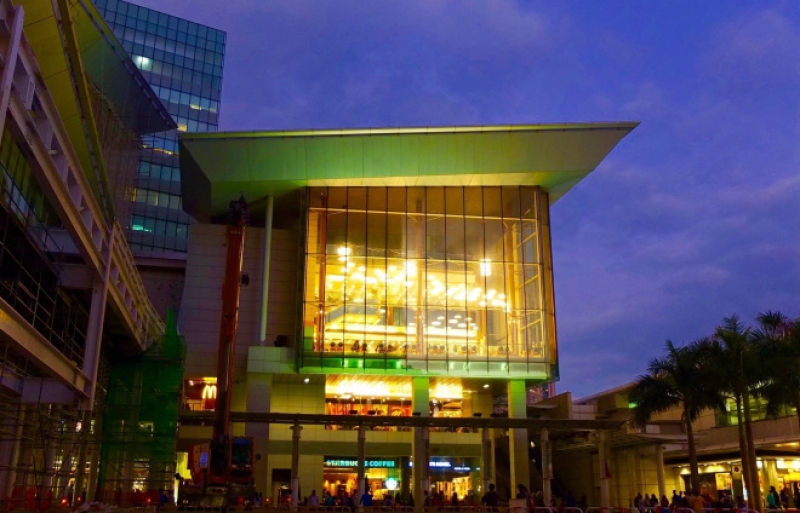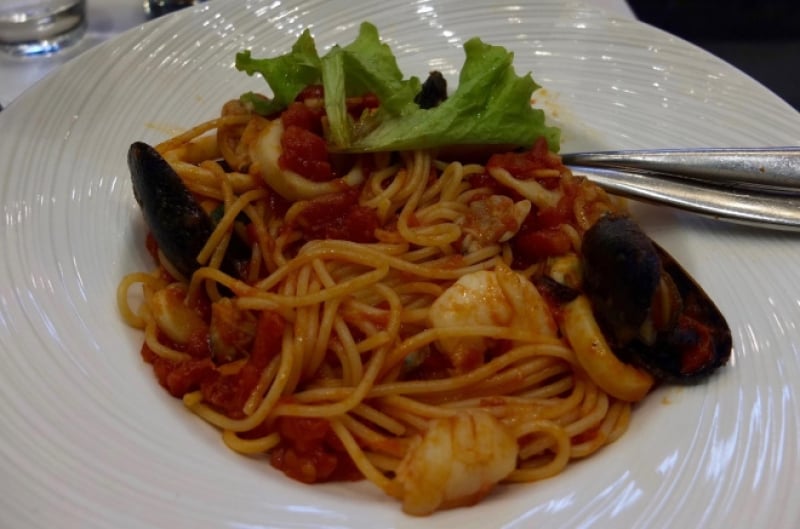 The following morning, we woke up early to catch our early morning flight back to the Philippines. Exploring Hong Kong in four days is not enough and we will definitely be coming back. Until next time!
Also read: How to Travel Hong Kong on a Budget
Do you have any plans of travelling to Hong Kong? I hope this 4-day itinerary helps!