Contributed by The Wise Living
Planning for your Seoul trip and your budget is limited? You've come to the right place!
If you think travelling to Seoul is reserved only for top-level executives or multi-millionaire entrepreneurs, then I'd love to prove you wrong. This Seoul itinerary is for travellers from all walks of life. Contrary to popular opinion, you don't need to sell your kidney to visit the land of Kimchi, CC Cream and BTS — or other Kpop groups you're a fan of.
South Korea Tourist Visa
The visa fee is free, so the only costs associated with getting a visa are the ones for obtaining your requirements.
Also read: My South Korea Tourist Visa Approved: 5 Easy Steps for Filipinos
Airfare: Manila-Seoul-Manila
I have a rule when booking flights — if the fare is less than ₱3,000 per person, I'll book it immediately. Otherwise, I will book my tickets during Piso fare seat sales or using my Cebu Pacific GetGo points. For this trip, I got my round-trip tickets for about ₱2,500.
Accommodation
Dormitory
If you're not very particular about the room where you'll be staying in (since you'll be outside most of the time anyway), you can stay in a dormitory.
At Chocolate Tree Hostel, where I stayed, one person in a four-bed female dormitory is only ₱800 per night or ₱3,111.40 for four nights. The price already includes free breakfast and a shared bathroom.
Private room
If you're like me who prefers a private room instead, it's okay too! Chocolate Tree Hostel also offers a private room for ₱1,800 per night or ₱7,200 for four nights. Of course, this also includes free breakfast and a private bathroom. Should you want to get this option, you'll only have ₱6,680 left in your budget.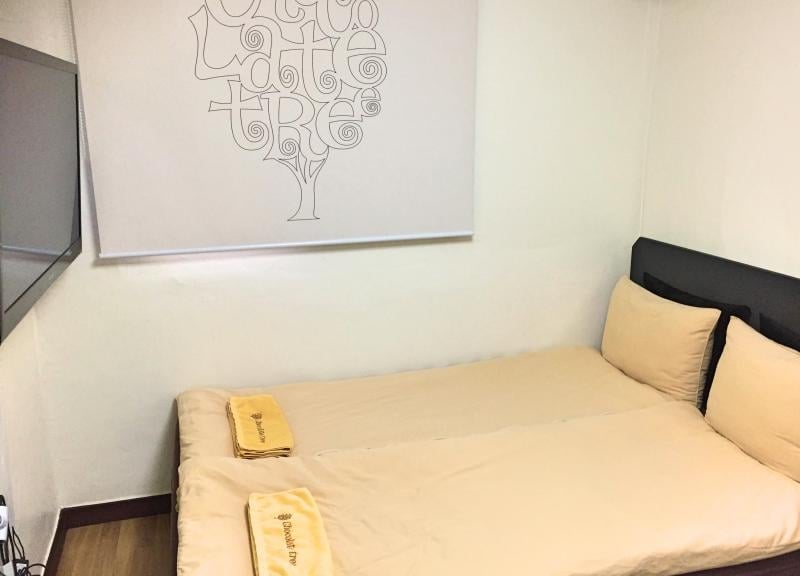 Mixed (best option)
For you to take advantage of this budget Seoul itinerary, why don't you consider this option? Two nights in a dormitory and two nights in a private room in the same hostel! Do most of your sightseeing activities while you're staying in the dormitory so that you'll be too tired to care about anything else. You'll just use it for sleeping and bathroom privileges, right?
Then, on the latter part of your trip, consider splurging and getting a private room where you can enjoy some me-time. For lunch, order chicken or jajangmyeon (black-bean noodles), put on a face mask and watch a K-drama. For dinner, go outside to a nearby cafe and order Korea's specialty coffee — the sweet potato latte. Doing this will set you back ₱5,200, so you'll still have ₱8,680 left on your budget.
Three areas that you can consider when finding an accommodation are Myeongdong, Hongdae and Itaewon.
Transportation
Buy a T-Money card through the vending machine found on train stations or from convenience stores. It costs ₩4,000 or ₱200. After buying your card, load it immediately so you can use it. If you will stay for only five days and follow this guide, loading it with ₩30,000 or ₱1,500 is already enough.
Itinerary
Day 1: Arrival
Assuming you successfully secured cheap flights to Seoul, your flight will be on the afternoon.
3pm: Depart NAIA going to Incheon.
8pm: Arrive in Incheon International Airport.
For you to travel from the airport to your accommodation at Hongdae or Sinchon, avail  the Airport Railroad Express (AREX) All Stop Train ticket which costs ₩4,150 or ₱200. You'll arrive at your target train station within 56 minutes and your accommodation around 10pm.
As I mentioned earlier, it's better if you book a dormitory room for your first night in Seoul. Arriving at 10pm, the only thing left for you to do is sleep! If you check out Chocolate Tree Hostel, you can also eat their free food any time of the day.
Day 2: Gwangjang Market, Ewha Womans University, Sinchon Graffiti, Hongdae
Because of your transportation expenses, you will have ₱6,980 left on your budget, which is a good thing since you'll have free breakfast in your hostel anyway. Don't eat a lot for now. Just make a sandwich or two and pack it for your snack later.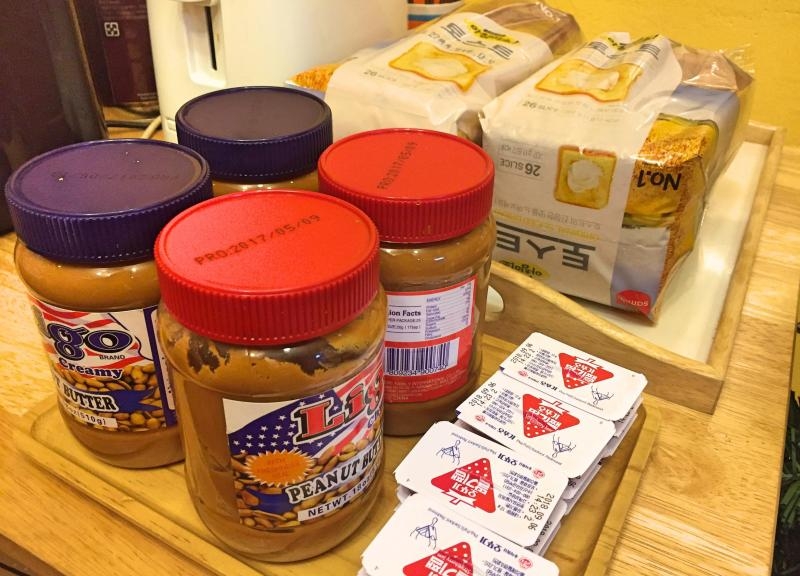 10am: Leave the hostel and visit Gwangjang Market.
11am: Eat your favourite Korean food and be amazed by the options that Korea has to offer. I recommend bibimbap (₩5,000 or ₱250) and their famous "drug" gimbap (₩3,000 or ₱150), which are definitely addicting! The sauce really complements the rice combo. Once you pop, you can't stop! For your dessert, get hotteok with honey and sikhye drink which costs ₩1,000 or ₱50 each.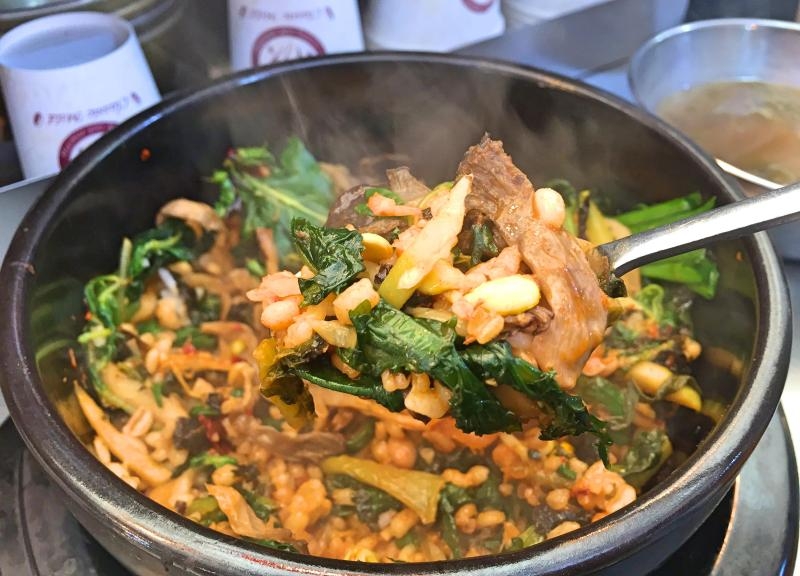 1pm: Arrive at Ewha Womans University.
You can take your time exploring this Hogwarts-like school. Take your picture and try out different poses in different Instagrammable angles.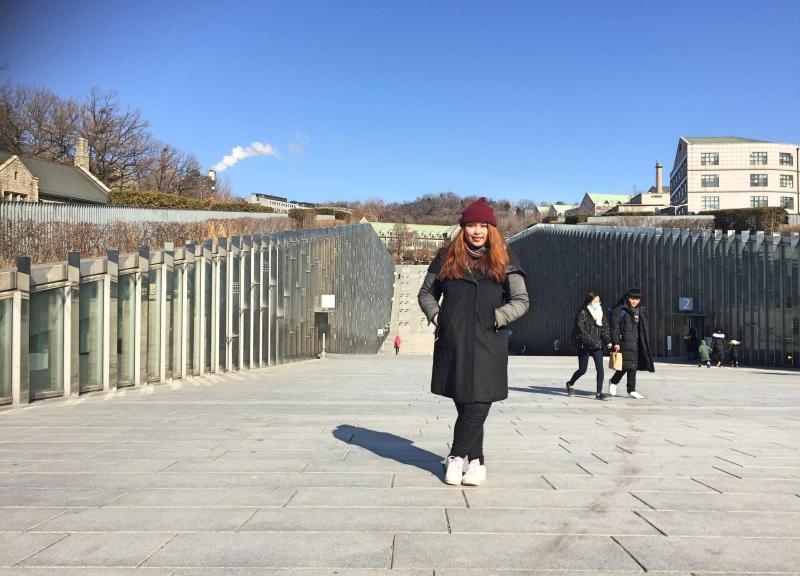 3pm: Go to Sinchon Graffiti where Goblin was shot.
If you're a fan of the show, you can go and visit this area. But when we arrived at the famous venue, this is what welcomed us already. So if you're a risk-taker, go ahead and visit this spot as well. Malay mo, ayusin ulit nila.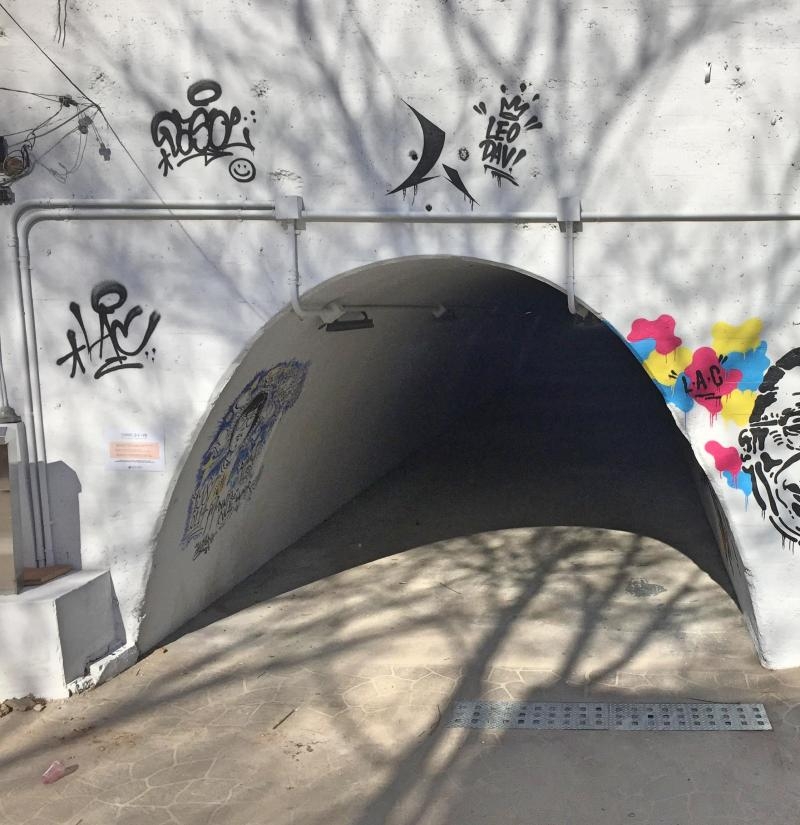 4pm: Since Ewha Womans University is just one station away from Hongdae, you can walk to burn some calories. Hongdae is an amazing venue for watching people and performances. If you're lucky, you can watch a free concert by Crush, like I did. Or, you can just randomly bump into your favourite Kpop idol, like Jungkook of BTS, or my future husband, Jay Park.
If you're feeling peckish, go ahead and drop by 홍콩반점0410 (Hong Kong Banjum 0410) at Hongdae. Their lip-smacking jajangmyeon only costs ₩5,000 or ₱250, and is already enough for two kinda-hungry people or one super-hungry person. It's so good, I tell you. Once you taste this, instant jajangmyeon would just seem second-rate.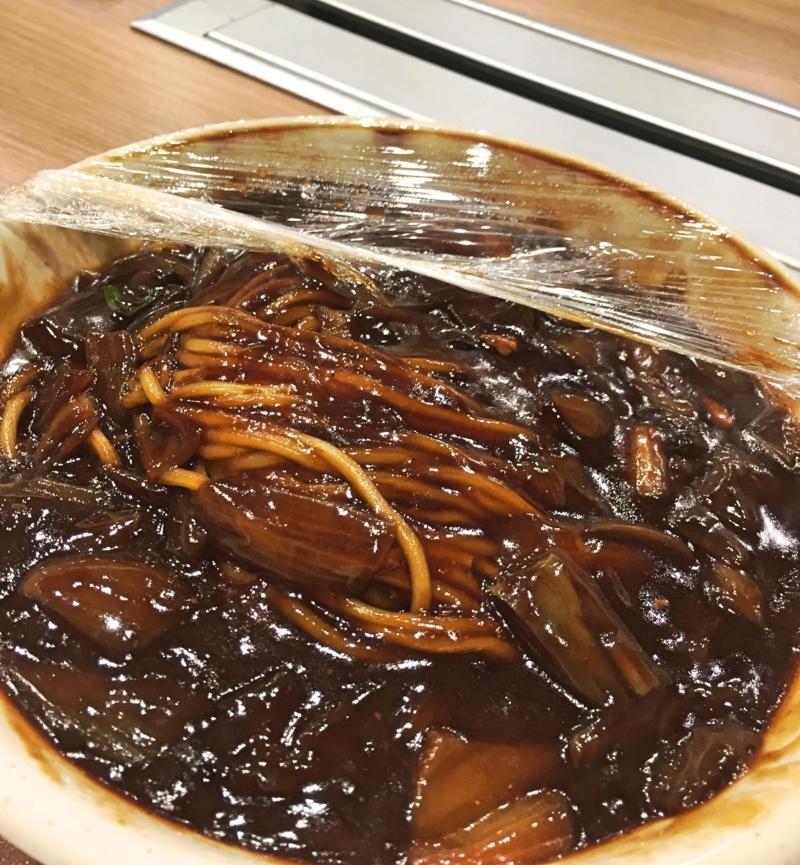 For capping off your night, you can either buy banana milk and other touristy snacks at the convenience store and consume them in your hostel. You can also drop by a themed cafe in Hongdae, like Kakao Friends Store Cafe, where you can get their yummy hot chocolate and drink it by the window. You can do sight-seeing here as well. Malay mo, makita mo sina Lee Min Ho or Song Joong Ki na naglalakad.
Day 3: Everland or Lotte World
In the past, every single time I searched for a Seoul itinerary, I would always see Everland or Lotte World in the list of recommendations. "What's the difference?", I would think.
Price-wise, Lotte World is cheaper than Everland by ₱150. If you also consider the distance, you can reach Lotte World by subway. Take the train to Jamsil Station on lines No. 2 and No. 8 then go out at Exit 4.
As for Everland, you can transfer to the Yongin Ever Line at Gilheung Station on the Bundang Line since it's a bit farther. If it's inconvenient for you or just plain confusing, some of my friends told me it's better to book an Everland Shuttle Bus (optional). It normally costs ₱579. In some cases, you can get a discounted price of only ₱482.
For me, if it's your first time in Seoul, don't want to get lost or have kids with you, it's better to go to Lotte World. But if you're daring, why not try Everland? It's the biggest theme park in Korea, and is most famous for its T Express ride, the fastest, longest and steepest (77 degrees!) roller coaster in the country. Also, Everland is seven times bigger than Lotte World.
Day 4: Gyeongbokgung Palace, Mukshidonna Tteokkboki, Bukchon Hanok Village, Myeongdong, Heo Joon-Jae's House, N Seoul Tower, Hongdae
Alright, before we proceed, let's do a budget check first, okay? If you follow this Seoul Itinerary Guide, your remaining budget would be ₱3,980! Kaya pa, 'di ba? Kapit lang!
Remember, to follow this guide, you need to make sure that you're staying in a hostel that offers free breakfast! I personally recommend Chocolate Tree Hostel. If you want to be around Myeongdong area, you can also take a look at Starria Hostel.
8am: Get your fill at the breakfast buffet in your hostel. Today is going to be jam-packed so fill your tummy with filling food! I particularly love the grape juice at Starria Hostel.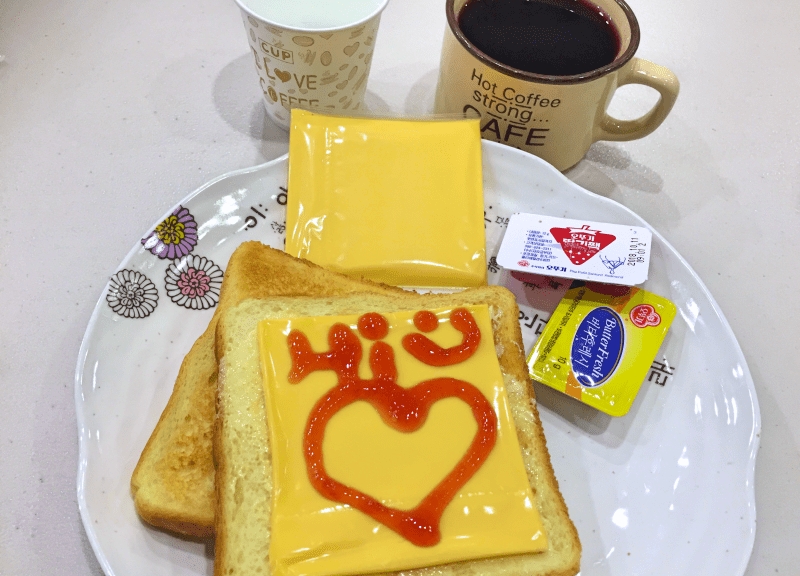 9am: Mamaya ka na manood ng MV ng bias mo. You need to leave the hostel immediately so you can go to Gyeongbokgung Palace!
Why do you need to go there early? It's because of the guard-changing ceremonies. Sayang naman ang punta mo kung hindi mo 'to makikita.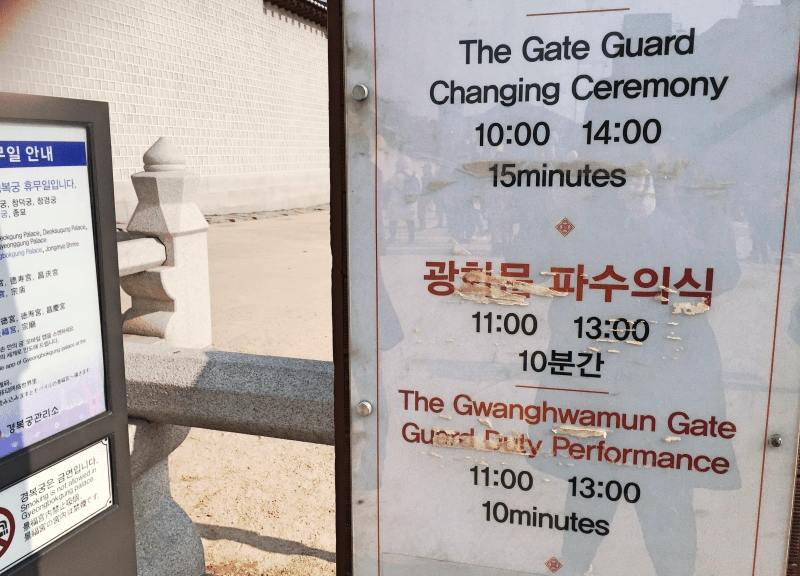 You'll have plenty of time before the ceremony starts, so make sure to take your picture with the palace guards. Remember, no selfies allowed though!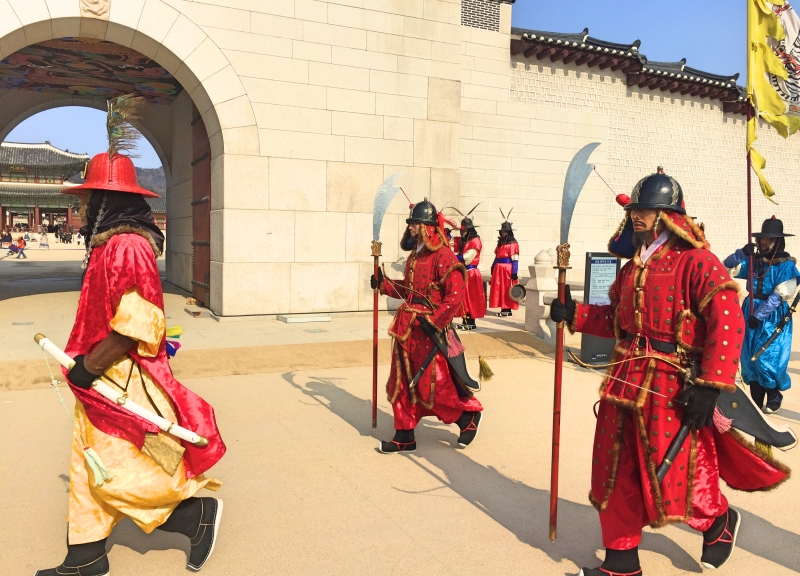 Treat yourself to a blast from the past by watching the ceremonies first-hand. Ang galing. Nakakatuwa. Plus, the ceremony has an English translation, so you won't be too lost. I felt like I was transported back in time.
Also read: Hanbok in Gyeongbok: Wandering Around the Grand Palace in Korean Traditional Dress
12pm: Time to have lunch! You can go to my favourite restaurant in the Anguk area. Grab a couple of friends and head over to Mukshidonna Tteokkboki. For a sumptuous treat, order the budae jjigae (₩20,000 good for three people, or ₱350 per person). You and your special friend can eat this. I don't recommend it for just one person.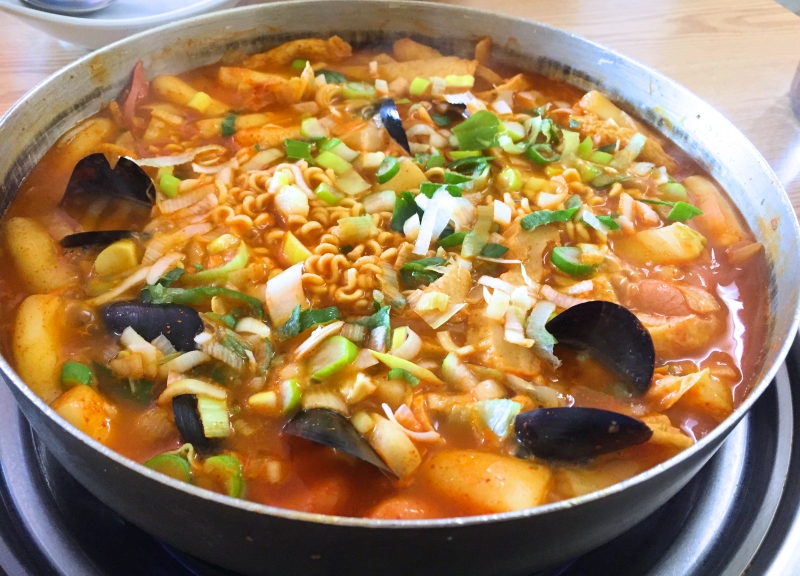 After eating the stew, you can also try the fried rice in tteokkboki sauce! If only I could eat my monitor.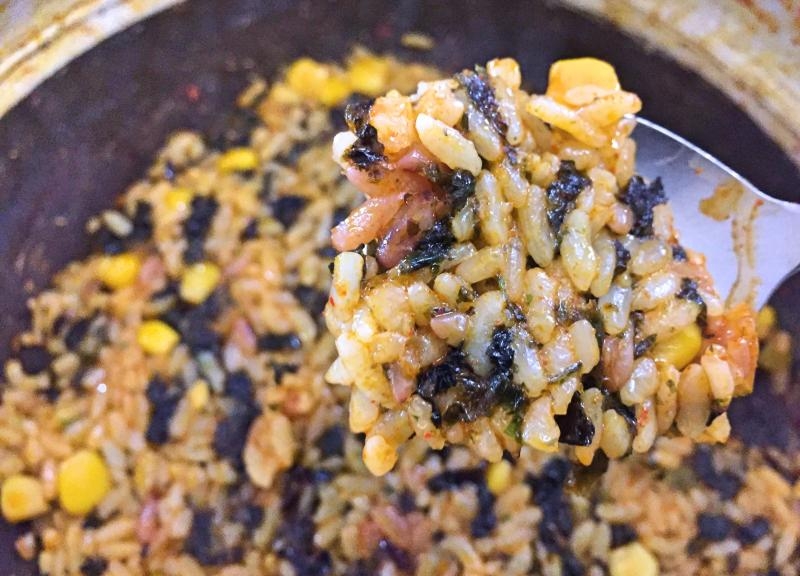 2pm: Are you full now? Let's go to Bukchon Hanok Village and have your picture taken wherever you fancy! Just don't be too loud since it's still a residential area.
To be honest, once you've seen Bukchon Hanok village, you can proceed to the next attraction already. It's basically a collection of houses, and some of them even have digital locks already.
4pm: Let's go to Myeongdong where the street foods and skin care items are plenty! Getting too tired? You can take a break and eat eomuk (₩1,000 or ₱50) and hotteok (₩1,000 or ₱50) first.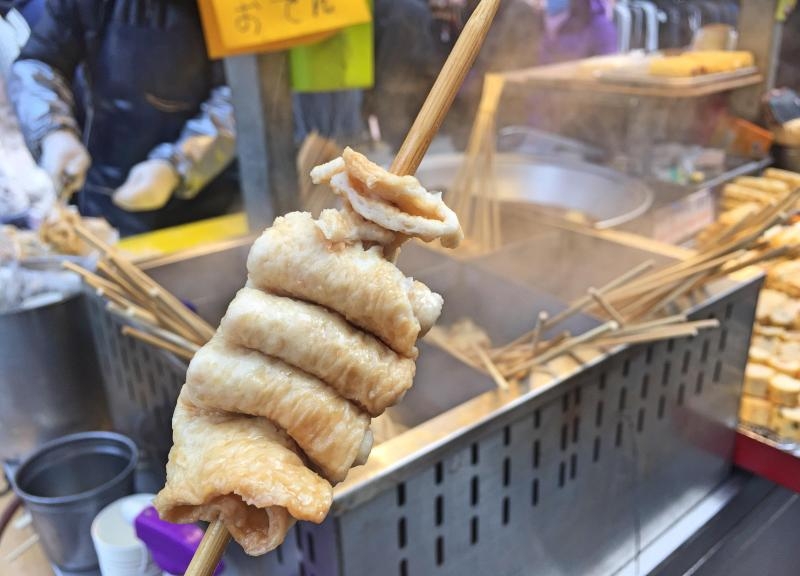 Wala ka pang pasalubong? Don't worry. Myeongdong souvenirs are actually cheaper. You can buy small packets of Honey Butter Almonds for ₩1,000 or ₱50 each and Market-O Real Brownie for only ₩4,500 or ₱225.
Then, it's time to go to N Seoul Tower. But before that, you can drop by Heo Joon-Jae's house first.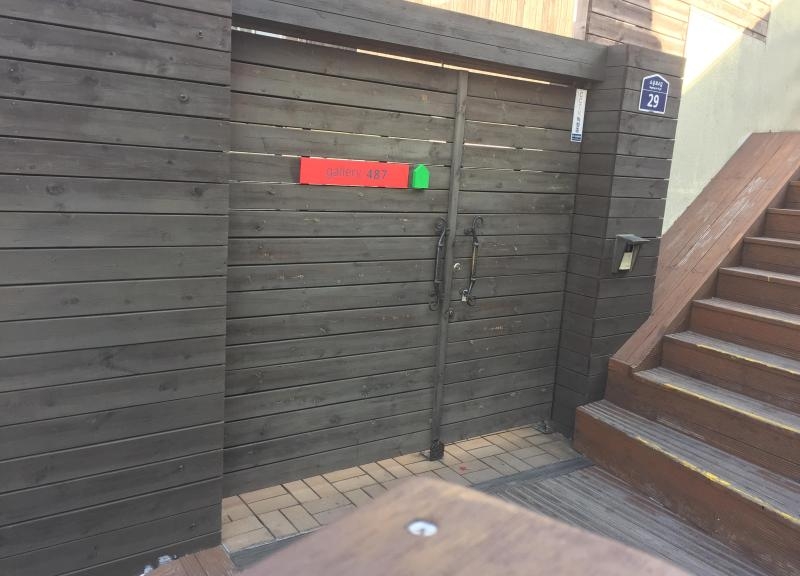 For N Seoul Tower, I wouldn't advise you to go hiking, especially if it's winter or summer. I rode the cable car and it's far! It's better to take the round-trip ride as well. At least this way, you get to enjoy the view. An adult round-trip ticket costs ₩8,500 or ₱425.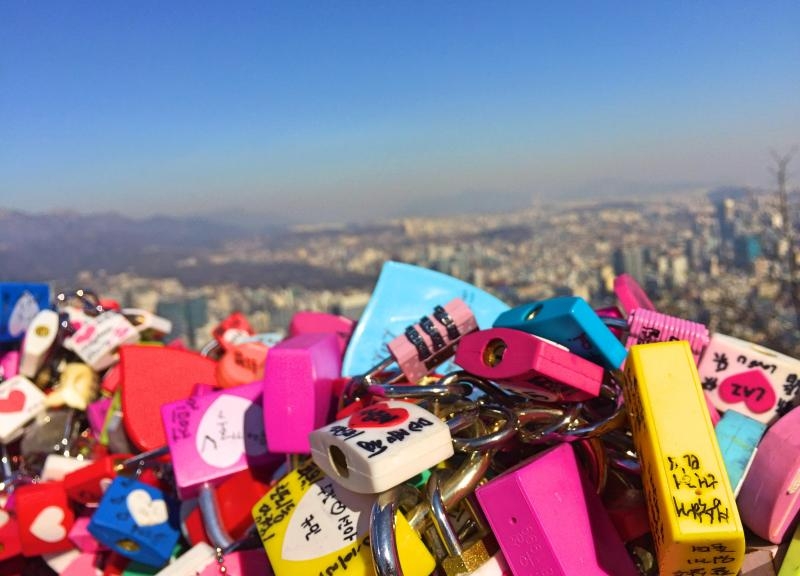 I've only been here during the day, but I imagine it'll be romantic during sunset too. It's not actually full of couples. Some of the tourists there are families.
Okay, the night is still young. You thought you're going home already? Babalik ka na sa Pilipinas bukas kaya magpuyat ka na lang today.
9pm: It's the best time to go back to Hongdae! This area comes alive during night time, and what better way to spend your last night in Seoul by having Korean BBQ?
Day 5: Free time and flight back to Manila
This day's itinerary depends entirely on you.
If you're a K-pop fan, you can visit the entertainment agencies all over Gangnam area.
Personally, I'd eat my free breakfast at the hostel in the morning, pack everything neatly, check out promptly and leave my luggage at the hostel. Then, I'd visit the entertainment agencies in the afternoon in Gangnam, or do last-minute shopping at Myeongdong, Hongdae or Ewha.
If you love chilling out in a cafe and people-watching, you can do that too. Buy coffee or hot chocolate at Ediya Coffee and sit outside if the weather is cooperative. If not, sit by the window and go emo.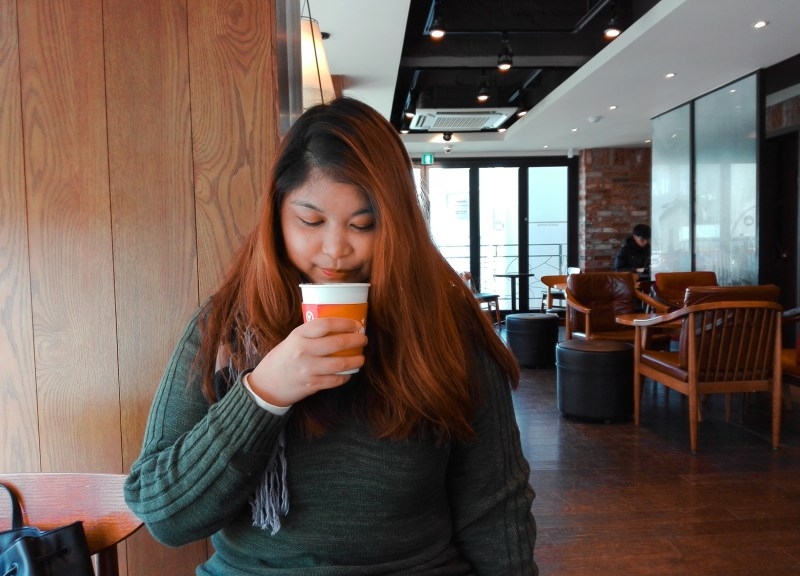 Here, you can plan your next travel with your planner so you won't get too depressed because you're leaving. Is it just me, or do you also get extremely sad when you're about to leave a place? I cope with it by planning for my next travel.
Also read: 24 na Masasayang Gawin sa Unang Pagbisita mo sa Seoul
I hope this post has inspired you to visit Korea and made it clear that you can also have an amazing time in Seoul without breaking the bank! If you can save ₱18,000 this year, you can visit it next year already!