I still remember the first time I visited Vienna, the City of Music. How awe-struck and enchanted I was to be in the midst of its Baroque foundations and poetic atmosphere. Suffice to say, these were the star qualities that made me fall in love with the city. I came all the way from Asia after all, and the things I saw in Vienna were all new and invigorating. I spent a week there — in what's considered to be the world's most liveable city — and there seemed to be an unending list of things to do in Vienna. 
Also read: All About Vienna, Austria & Why You'll Fall In Love With It
Seeing the grand palaces, spellbinding musical culture, and sweet cafés, I quickly realised that my time in Vienna, or Wien as locals call it in German, was too short. I had to go back. I would think that anyone would want to return to a city with 163 palaces, plays Mozart in the streets, and offers a toothsome bite of Schnitzel almost everywhere. Everything about Vienna attractions is simply nostalgic and exciting! If you should be so lucky to have Austria as your next destination, keep a list of things to do in Vienna. This is how you can enrich your stay!
For history lovers
Vienna owes its mesmerising allure to its rich history. And you need only observe your surroundings to see history shining through. From the imperial architecture amidst progressive technology, and classical music in a time of experimental genres among other facets of culture, Vienna's history speaks volumes of how strands of the past can still be the focal point of a modern city. Have a mind for Vienna's story and list down these historically-rich activities to do around town!
1. Immerse in the storied architecture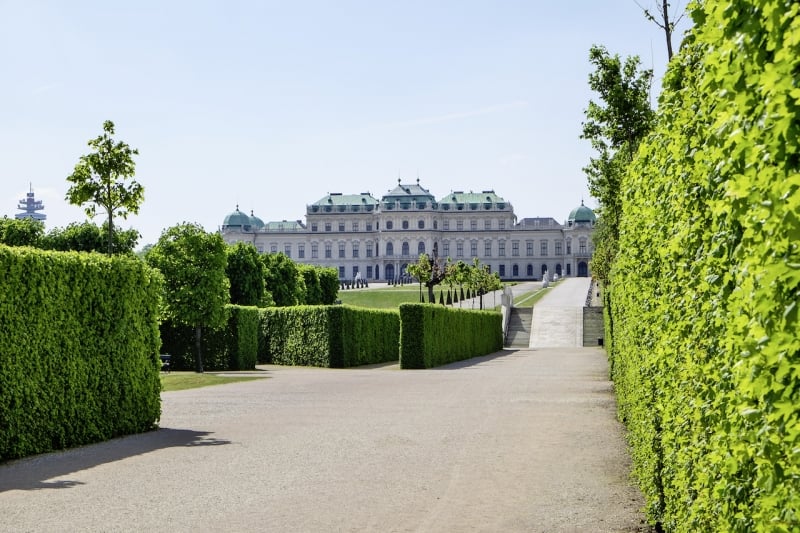 Upon arriving in Vienna, it only took one peek out the cab window for me to feel as if I had just been sucked into a medieval realm; more so, when I walked the clean cobblestone streets while magnificent Baroque structures loomed overhead. Vienna's imperial glamour is said to have begun when wealthy aristocrats moved to the city in the early 1600s. From there, it proliferated under the rule of Charles VI, Holy Roman Emperor and his daughter, Empress Maria Theresa in the 1700s. 
Today, every nook and cranny of Vienna has been touched by Baroque influence, even the quaintest souvenir store and café. Although there's nothing more peaceful than a café with a dream-like ambience,  you can see this on an even grander scale through Vienna's palaces and museums. I for one was besotted with the Belvedere Palace and Gardens! It was truly overwhelming to walk inside a real Baroque palace. But to encounter the works of artists who have made history — like Klimt, Monet, and Van Gogh — was something I did not expect. More than that, Belvedere Palace is a UNESCO World Heritage site which houses the best Austrian art collection from the middle ages!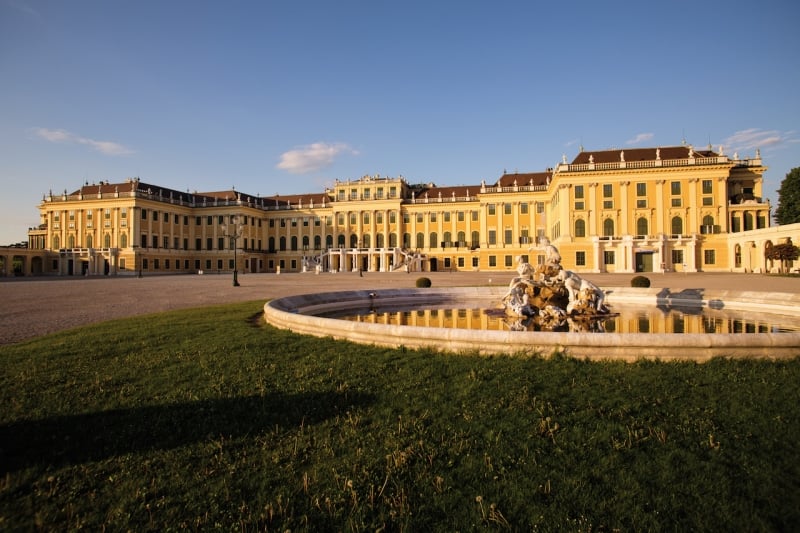 Up the ante of your historical Baroque tour by visiting Schönbrunn Palace. The palace dates back to the middle ages too, but you wouldn't think that when you're too busy admiring just how preserved it is today. It's hard to miss the castle's ever unspeckled light ochre exterior — a personal touch of Empress Maria Theresa herself. But before Schönbrunn Palace became a residence of Austria's royal family, it was originally named Katterburg and used as a hunting estate in the late 1500s. 
Eventually, Rome-trained architect Fischer von Erlach, oversaw its design and construction in the 1600s which brought about the Baroque complex. Inside the palace, chambers are bedazzled with a multitude of colours from royal blue to white and gold, perfectly matched with rustic furniture.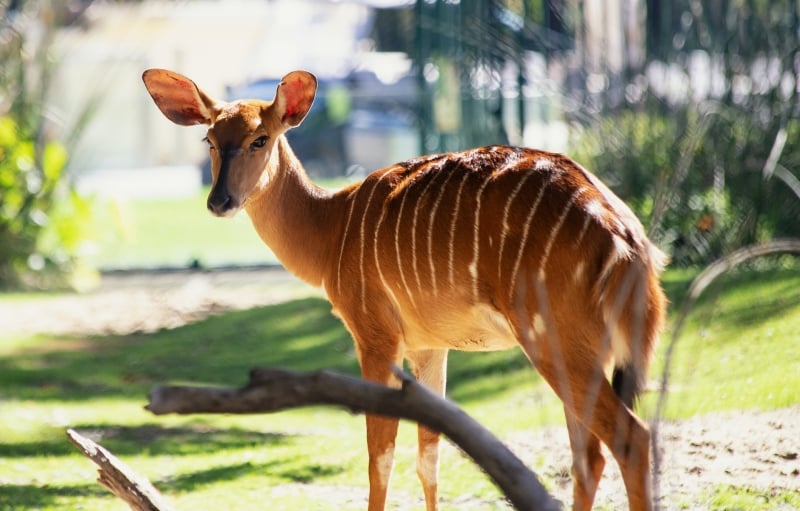 Families with younger children will also find it a treat to discover Schönbrunn Zoo on the castle grounds. The zoo is the world's oldest, and has been around since 1752. It was also listed as one of Europe's best zoos five times in a row! Take the time to greet the different animals like koalas, tigers, rhinos, and elephants, all living the life in their palatial abode. There are 700 species to look out for all in all!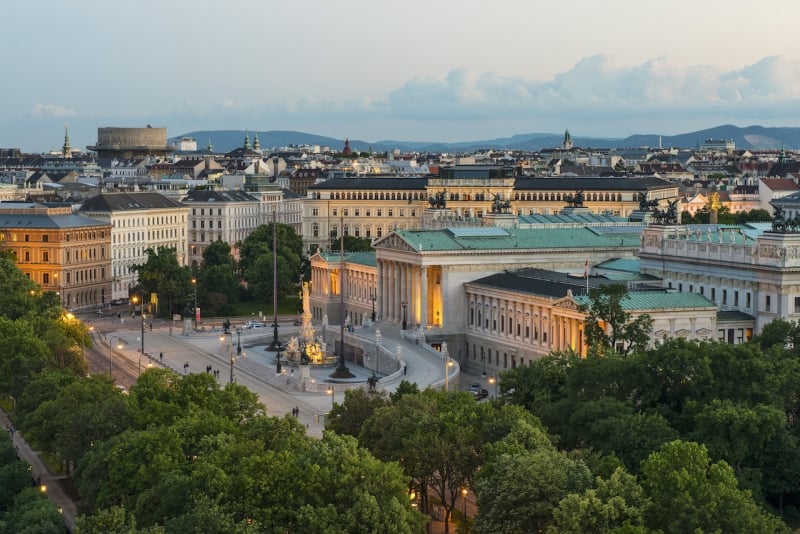 After your palace ventures, take a walk in the most beautiful boulevard in the world — Ringstrasse. Witness the embodiment of different art movements, such as Neo-Renaissance, New Baroque, New Gothic, and Art Nouveau, through an assembly of houses and public establishments in this glorious boulevard. Such a mixture of architectural styles throughout the years was eventually dubbed the Ringstrasse style. It's on this boulevard where you can also visit the Imperial Palace, Natural History Museum, and the Vienna State Opera. Can you imagine what being around these august buildings would feel like? What a sight for sore eyes!
Also read: The Great Austria Adventure: 7 Best Experiences For You & Your Family
2. Retrace the footsteps of the Habsburgs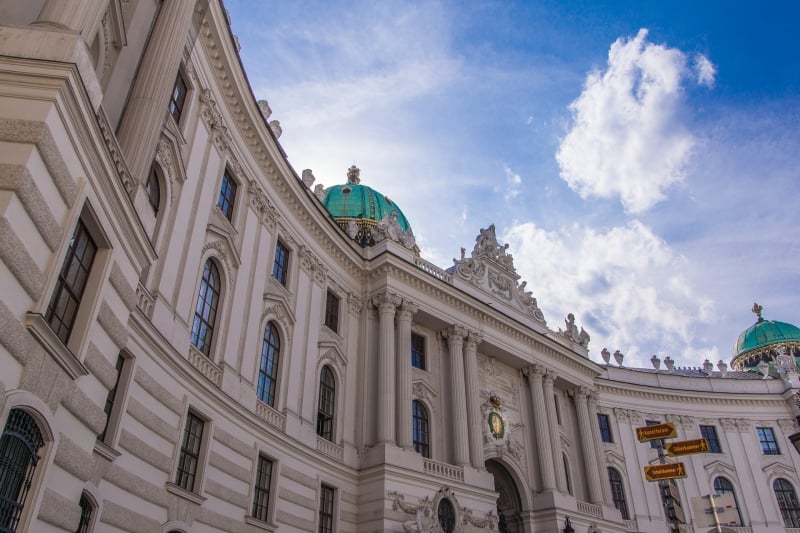 Austria is no stranger to monarchies. It was ruled for approximately 650 years by the Habsburg dynasty from the 11th century until 1780. At one point, they were so influential that their family lineage extended over Balkan regions such as Slovakia, Romania, Hungary and even a portion of Spain, Czech Republic, and Italy. This powerful empire made its humble beginnings in one fateful place — Vienna.
To retrace the footsteps of the Habsburgs in Vienna, you can start with the empire's ground zero: Hofburg Palace. Also known as Vienna Imperial Palace, Hofburg houses the Habsburgs' Treasuries. Here, you will find the 1,000-year-old crown of the Holy Roman Empire of the German Nation, the Austrian Imperial Crown, and the treasures of the Order of the Golden Fleece among other jewellery of note. When thinking about what to do in Vienna, getting educated on royal jewels may not be an obvious choice, but it will surely be an eye-opener as to the role these treasures played in the lives of the Habsburgs, and their significance to Austrian heritage today.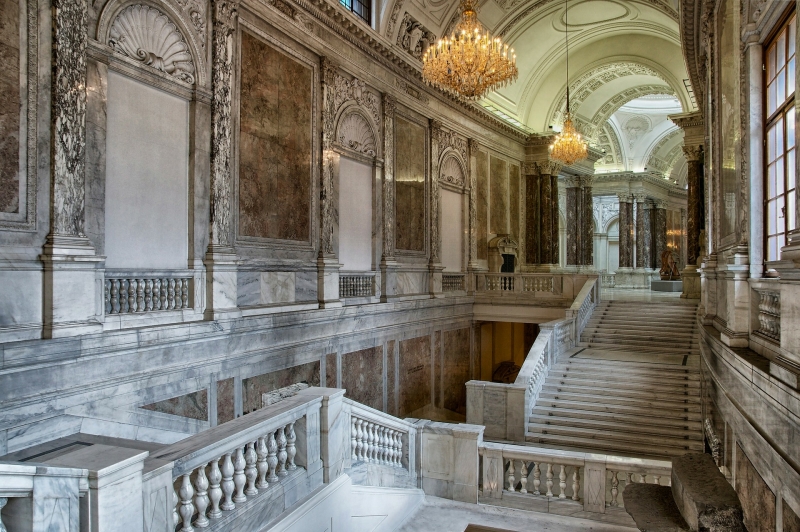 Continue to Hofburg Palace's Imperial Apartments, and you'll truly see how lavish the Habsburgs lived during their reign. Chambers are filled to the brim with marbled walls, gold and red accents, luxurious chandeliers, and velvet cushioned furniture. When the royal family took up residence in the Imperial Apartments, each member had a delegated suite in one of several palace wings. They stayed in the Imperial Apartments especially in the winter season, too. A "Happy Christmas" would have been an understatement for them!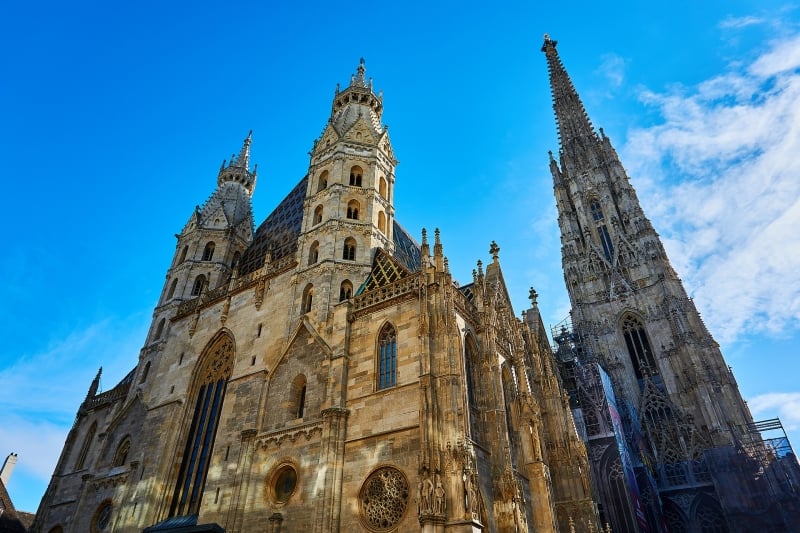 Another notable Habsburg landmark is none other than St. Stephan's Cathedral, found in the UNESCO World Heritage Site city centre. The cathedral is where the iconic "Viennese double wedding" took place. By now, we all know that monarchies of that time used marriage to seal alliances. But the Habsburgs took it to the next level. This union ultimately bestowed the Hungarian and Bohemian crowns to their growing dynasty. Impressive and intimidating at the same time, isn't it?
For music lovers
No other city comes close to Vienna in hosting the world's best classical musicians. Not with its 15,000 concerts per year and 120 theatre venues! Don't forget, the likes of Mozart, Beethoven, and Johan Strauss all found passionate audiences in the City of Music. In Vienna's Old Town, you can even visit the Mozarthaus where Mozart resided for three years! This city, therefore, is the place to be if you want to witness music history happen. Here's how you can take part in the ongoing musical legacy. 
3. At least once, watch the best of the best in Musikverein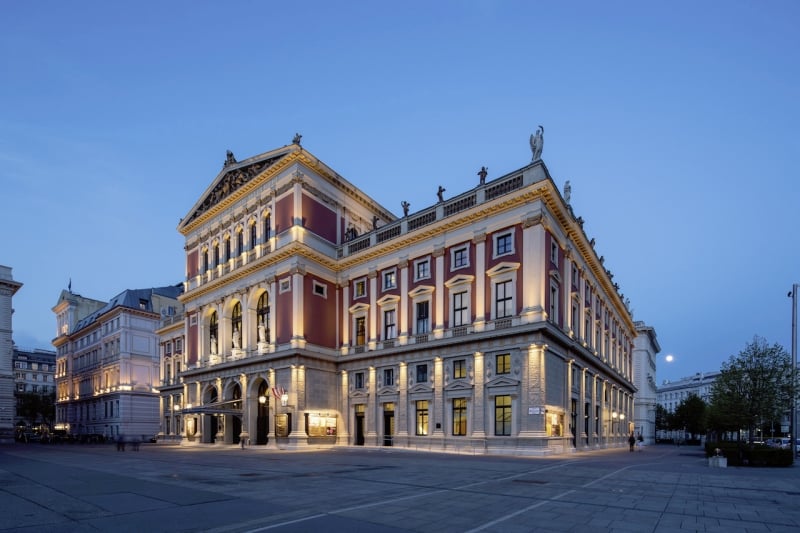 But once still wouldn't be enough to take in Musikverein in all its glory. As Vienna's most prestigious concert hall, everything about it oozes sophistication and visual appeal. Walking inside, you'll find several glamorous halls. Its most famous is the Golden Hall. This typically hosts the crème de la crème of musicians all around the world. You can't possibly miss the gleaming statues of Apollo and his muses watching overhead as what a true deity of music would do. Matched with excellent acoustics, some artists can only dream of performing in this hallowed atrium. 
Recently, Musikverein also added four new halls: the Glass Hall, Metal Hall, Stone Hall, and Wood Hall. These new halls are where a new generation of artists find their home. It has also opened its arms to genres other than classical. Today, you can listen to Jazz concerts and spoken word writings from authors, actors, and musicians alike. You'll never find yourself wondering what to do in Vienna because there are always performances to catch in Musikverein. So sit back, enjoy the ambience, and listen to the tunes of Mozart. Maybe even watch an opera singer of today!
4. Have a memorable evening at the Vienna State Opera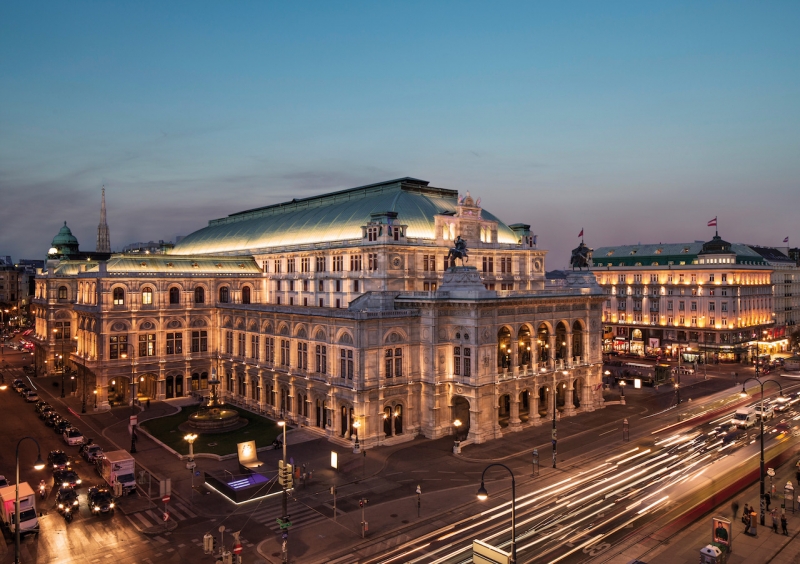 Speaking of opera singers, get your fill of world-class operatic vocals and ballet performances as you spend an evening in the Vienna State Opera. As one of the best opera venues in the world, it comes as no surprise that it bustles with performances 300 days in a year. As you enter the opera house, you will immediately be greeted by glimmering high ceilings, pillars, and balconies that keep faithful to the Neo-Renaissance style that Czech architect Josef Hlávka envisioned way back in 1861. Since then, Vienna State Opera has upheld the tradition of bringing only the best productions and featuring the most skilled musicians. In fact, the Vienna Philharmonic — one of the world's most masterful orchestras — recruits exclusively from the Vienna State Opera!
True, the opera house may sound opulent. But audiences from all over the world can still enjoy every performance as subtitles are offered for each seat. The featured subtitles include English, German, Italian, French, Russian, and Japanese. You can even be a walk-in guest! You just have to purchase standing tickets. Don't worry, Vienna State Opera sells tickets at more affordable rates 80 minutes before a performance begins.
If you're travelling with children, the opera also features children's opera shows. Who knows, if you bring your kids along, they might develop an early love for the arts! Clearly, the Vienna State Opera observes such thoughtful measures for guests to have the best opera experience the world can offer.
5. Catch the Vienna Philharmonic Orchestra at play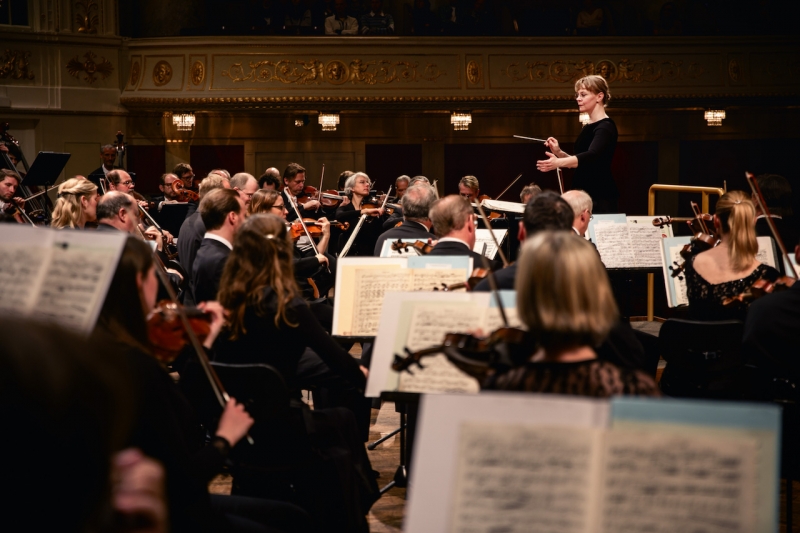 Among the best things to do in Vienna is, of course, being so lucky as to witness the calibre of skill and musicality of the Vienna Philharmonic Orchestra. German composer Otto Nicolai founded the orchestra in 1841. In its earlier years, plenty of renowned composers such as Gustav Mahler and Richard Strauss were already giving praise to the orchestra's prowess. The orchestra continues to attract similar admiration today as one of the world's best. And they maintain such a reputation with state-of-the-art instruments intricately designed for each musician.  
As the orchestra only allows members of the Vienna State Opera to join them, audiences traditionally catch them performing in the Vienna State Opera. Their more popular traditions also include their New Year's Concert held annually in the Grand Hall of Musikverein, and their open-air Summer Night Concert in Schönbrunn Palace. These much-awaited events have their different seasons but both concerts provide gorgeous backdrops for music lovers to immerse in classical music in the best way possible!
For food lovers
Last but not least, true-blue travellers should make it their moral obligation to experience Vienna's culinary scene. Vienna takes pride in its excellent cooking techniques, wine, and coffee culture. These game-changing highlights perpetually attract tourists to come back for more of the city's unique tastes. So, if you're craving for a memorable gastronomic experience, remember this list of things to do in Vienna, and give yourself the most delicious time!
6. Indulge in Vienna's meat and pastries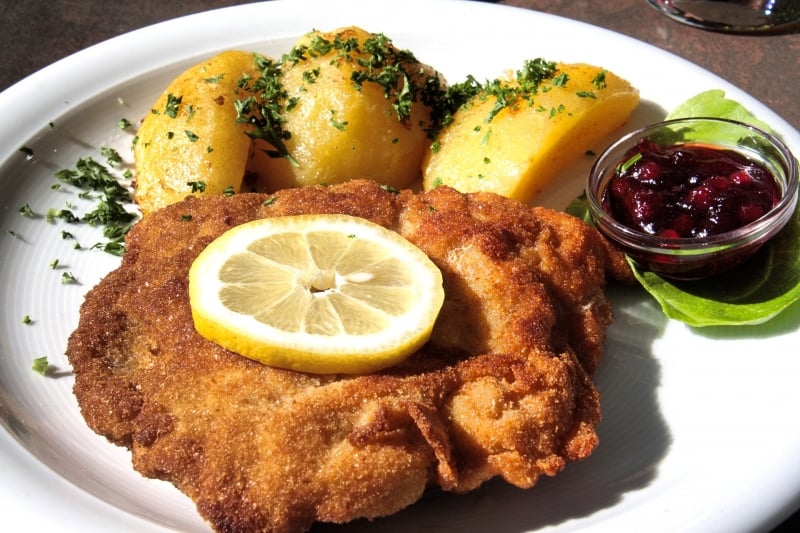 Viennese love their local food. And you can tell just how much they love to eat by their traditional Viennese meal — tender meat dishes paired with drool-inducing pastries! On top of that, restaurants abound in Vienna, with 800 eateries in the first district alone. To give you an idea of what to look forward to, here's a basic rundown of specific culinary staples.
First is the Wiener Schnitzel, which you've probably heard of by now. Chefs fry this fresh and boneless cut of meat after coating it with breadcrumbs. You may find counterparts of the Wiener Schnitzel in other parts of the world, but Vienna's schnitzel maintains a unique preparation. Vienna traditionally serves their schnitzel with Kopfsalat, which is lettuce dressed in vinaigrette and chopped onions. You can even have it served with potato salad, lemon, and parsley for that rich blend of protein, carbohydrates, and flavour!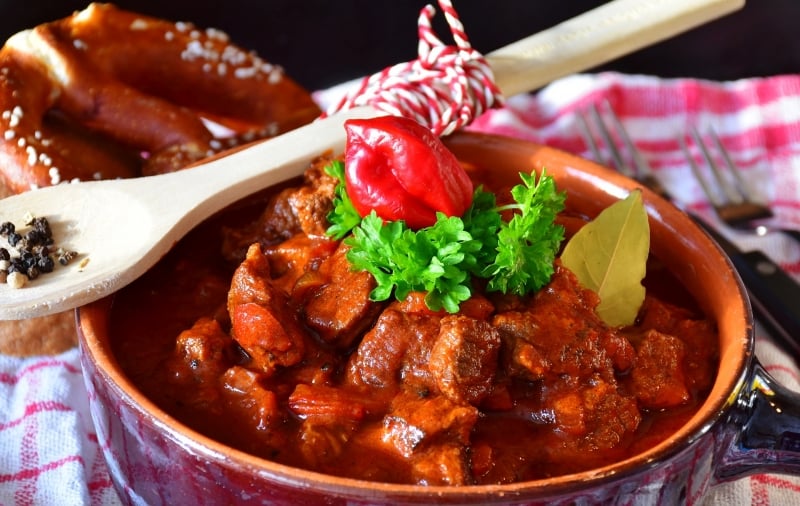 Ox beef lovers will also get their money's worth with Tafelspitz. Cooked in spiced broth and served with vegetables, apple sauce, among other hearty side dishes, this classic cuisine is an age-old favourite of the locals. In fact, Trafelspitz is most popular for being the go-to of Emperor Franz Joseph I. As urban legend dictates, the emperor's meal always had to include this boiled slice of beef! Other tempting meat servings you ought to try include the iconic Viennese Sausage, which you can buy in the streets, and a comforting bowl of Goulash, which is as savoury as it is simple.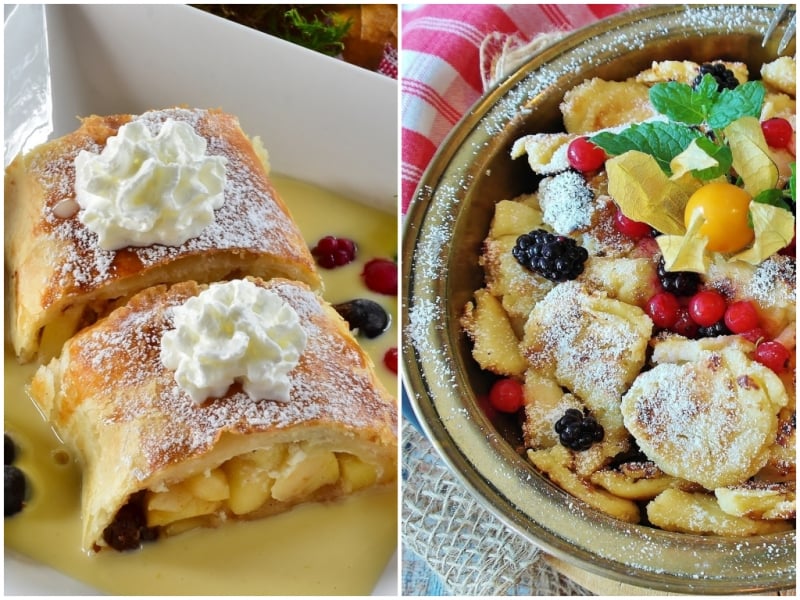 When you've savoured each meaty morsel, move on to Vienna's traditional pastries. And by pastries, I mean a rich and sweet plate of Apfelstrudel (apple strudel) topped with Vanilla ice cream, their tastiest Sachertorte (chocolate cake) infused with apricot jam, and the legendary Kaiserschmarrn (scrambled pancake), which is also known as the emperor's pancake thanks to Franz Joseph I's affinity to this fluffy dessert! 
7. Drown in their coffee culture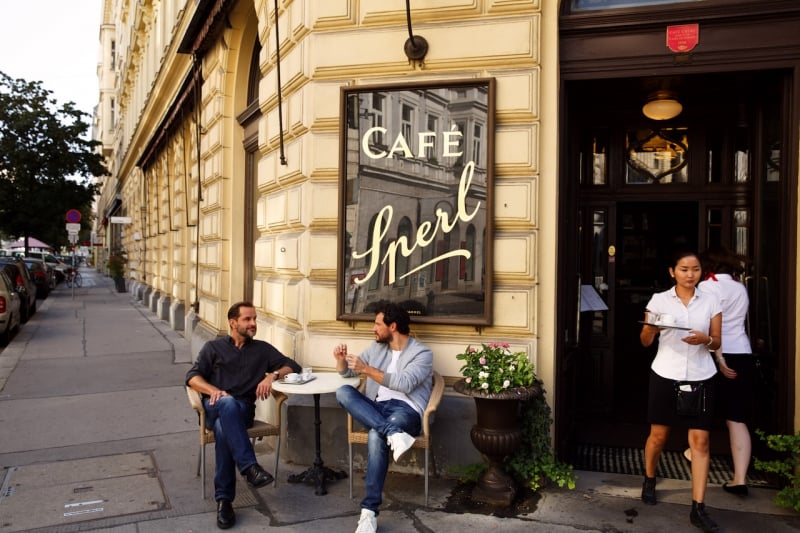 Vienna is a haven for all coffee lovers. The city holds a record of 2,400 coffee houses and 3,500 sidewalk cafés all aimed to provide your best coffee experience. Elegant vintage interiors matched with marble furniture and cushioned seats decorate each coffee house and café. Combined with classical music, this old-world ambience is enhanced even further as every passing tune sways you into a peaceful afternoon. 
Let the music soothe your senses as you sip your favourite coffee and read your choice of international newspapers. This value for a relaxing and inviting coffee culture has made the coffee houses in Vienna an integral part of the city's identity. So much so that it was officially placed on UNESCO's list of intangible cultural heritage for Austria! 
To start your Viennese coffee house tour, I suggest you visit Café Sperl first. With interiors bringing you back to the 19th century, and even pool tables to pass the time, it's the perfect place to have some "me time". Better yet, enjoy catch-ups with dear friends over the sweet-bitter aroma of coffee. On the other hand, Café Hawelka is not only famous for its coffee, but also for its Buchteln, which are jam-filled yeast buns. The café's good food and cool vibe make it an oasis for artists and perhaps those looking for inspiration.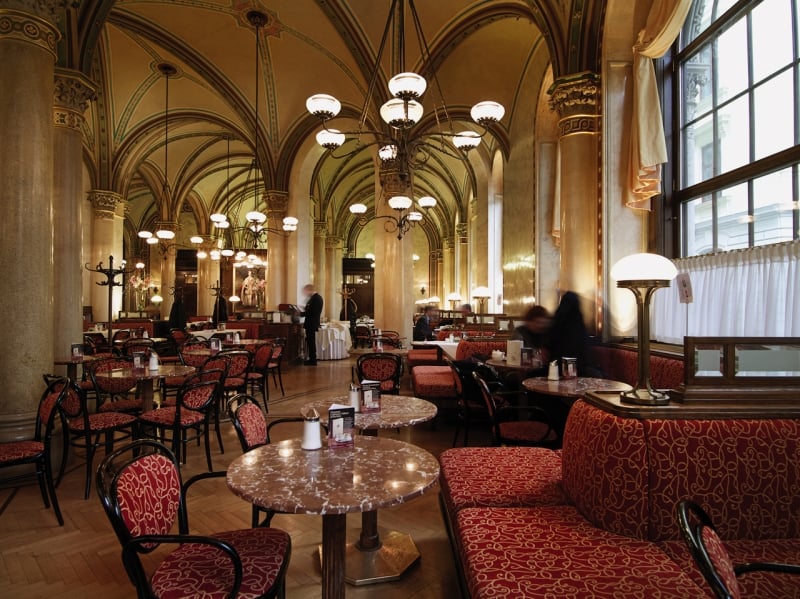 Most of all, don't forget to visit Café Central. Inside this exceptional coffee house are tall windows, Victorian paintings, and lavish interiors washed in a warm golden glow. With top-of-the-line coffee selections matched with Viennese cuisine and piano music, what's not to love?
8. Taste Vienna's world-class wine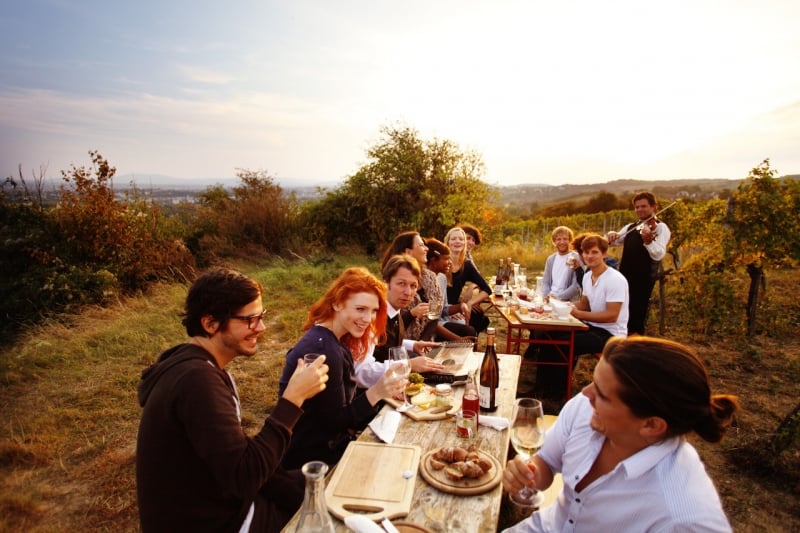 If you don't know by now, Vienna has over 700 hectares worth of vineyards inside their city. You won't find any other metropolis of similar make. Naturally, it comes as no surprise that wine is readily available in several places in Vienna. There are even wine tours that will bring you to wine taverns and villages. These charming locations offer free tastes of Vienna's world-class wine. Their secret in producing excellent wine? They grow their grapes from at least three different white wine variants and press all of them together. But technique aside, you have to try the wine for yourself to appreciate how truly distinguished their local wine is. 
Though you can enjoy Viennese wine just about anywhere, from bars to inns, the traditional route is the best route. Therefore, visit a traditional Viennese Heuriger to sip on the city's freshest wine. By definition, heurige means "this year's wine", but now heuriger often indicates a tavern where wine from the latest harvest is always offered. One of the best heurigers in Vienna is Wieninger am Nussberg. It'll take a hike to get there, but the view is one of the most rewarding as you'll get to see a panorama of Vienna from the vineyard.
Another excellent heuriger to visit is Heuriger Edlmoser. It has a beautiful garden for guests to linger and unwind, and homemade food to match. Finally, experience one of the cosiest courtyards ever in Mayer am Nussberg. Not only does it feature a selection of fresh wine, but also a mouth-watering buffet in the middle of the vineyard up on a picturesque hill!
The Vienna City Card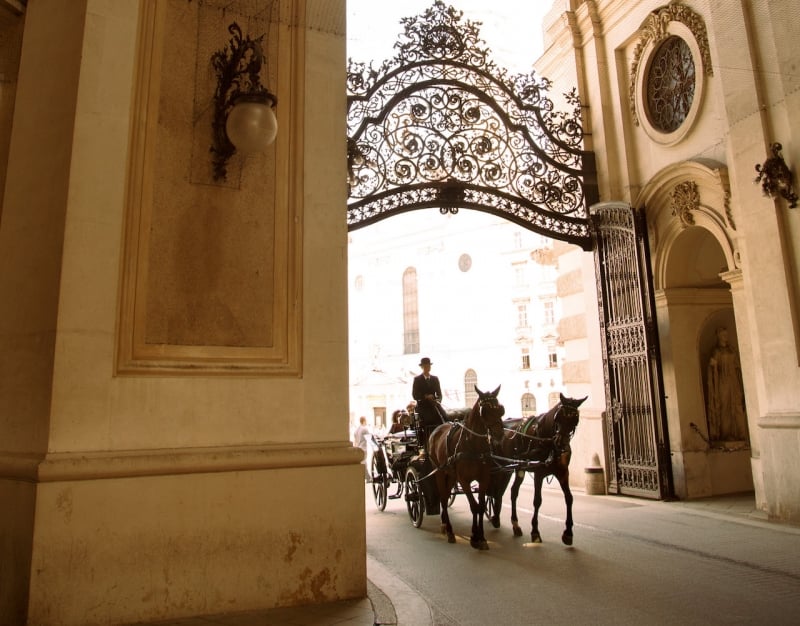 If you need one last push aside from all the thrilling things to do in Vienna that I've mentioned above, here it is. Getting around Vienna isn't hard at all, not with the Vienna City Card! This card will give you tour discounts in the best Vienna attractions such as Hofburg Palace, Schönbrunn Palace, Vienna's many theatres, and even on fiaker rides (horse-drawn carriage tours). The card also includes unlimited use of the city's metro, tram, and bus lines for 24, 48, and 72 hours, depending on what you pay for. This will surely come in handy if you want to stay within a budget! 
Also read: The Great Austria Adventure: 7 Best Experiences in Vienna for You & Your Family
With everything I've said, I hope you see now how truly rewarding it is to travel as far as Vienna, Austria. This is a city that values its culture in plain sight. It doesn't take a month-long visit for you to submerge yourself in the details of Vienna's history, architecture, and most easily, the food. Everything is out there for a traveller's consumption, so take advantage of this and enter the palaces, attend a concert, and toast to a promising Viennese vacation. After all, the city's rich culture will never let you run out of things to do in Vienna. Every visit will be better than the last!
For more information, please visit Vienna Tourist Board's official website and Facebook page.
---
Brought to you by Austrian National Tourist Office (ANTO) and Vienna Tourist Board.