Contributed by Selfless Travels
Today, I will be giving you my very first travel guide featuring the province of Leyte, my home province. You can also view my Leyte Travel Series.
The Destination: Ormoc City, Leyte
Ormoc City is located in the western part of the province of Leyte and is fondly called the "Beauty by the Bay." It is a first class city and the largest city in Leyte by land area. It is approximately 104 kilometres away from Tacloban City, the capital of Eastern Visayas. Today, Ormoc is a progressive city and a major transportation centre in western Leyte. Ormoc City offers many historic and natural attractions.
Also read: Backpacking Ormoc City: Simple Travel Guide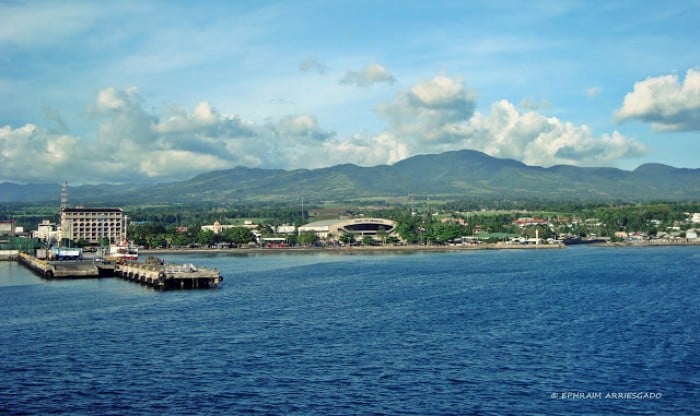 How to get there
Cebu City to Ormoc City
By slow boat = ₱430
By fast craft = ₱800-₱1,000
Tacloban City to Ormoc City
By van = ₱120 (2 hours travel time)
Places to explore
1. Lake Danao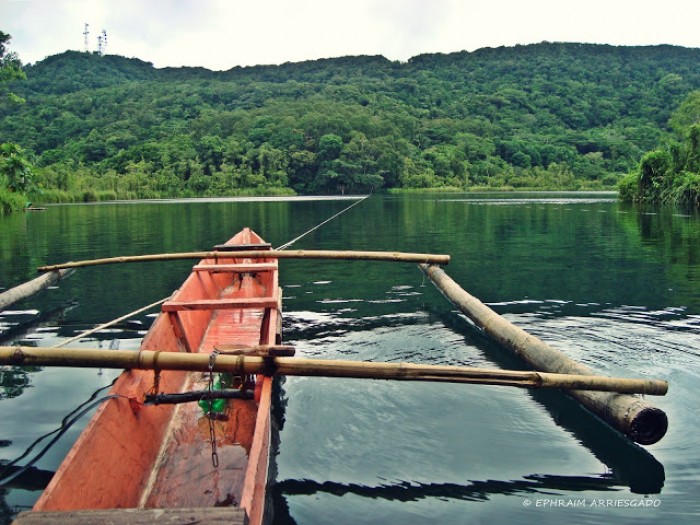 It is Ormoc's main natural attraction. Previously, it was named Lake Imelda, but was changed to Lake Danao Natural Park afterwards. Lake Danao is a violin-shaped lake on the mountains of Ormoc. It has about 139 hectares of total area and is about 700 metres above sea level. The lake is a great place for boating, kayaking or fishing. And the area around the lake is also ideal for sightseeing, camping, trekking, picnics and retreats.
Tips
Near Ormoc's new market is the terminal for jeepneys and multicabs bound for Brgy. Lake Danao.
The lake is just a 5-minute walk away from the barangay.
Travel time to Lake Danao is about 30 minutes to 1 hour.
Fare is approximately ₱25-30.
You can also ride a habal-habal from Ormoc City, though not that common. You can negotiate for your fare.
2. Lake Kasudsuran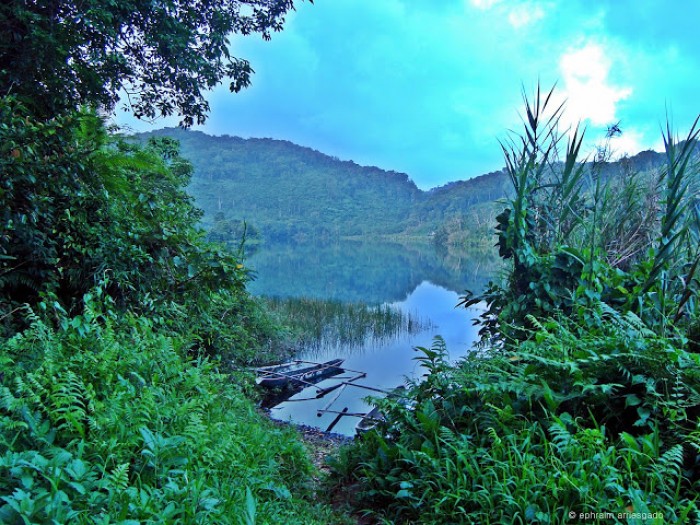 Named by the locals as "The Little Lake Danao", Lake Kasudsuran is also a place to explore in Ormoc City. The lake is a beauty to behold with surrounding fresh green trees and vegetation, and a calm and serene atmosphere.
Tips
The lake is only accessible by foot.
You can ride the jeepney near the market bound for Brgy. Gaas. The jump-off point is Sitio Maglahug.
Fare is about ₱30-50.
The trek to the lake is about 2-3 hours .
3. Lake Janagdan
This lake completes Ormoc's three lakes. Lake Janagdan is the smallest of the three and is accessible only by foot. The jump-off point is at Brgy. Cabingtan. Going there is about two hours trek.
4. Alto Peak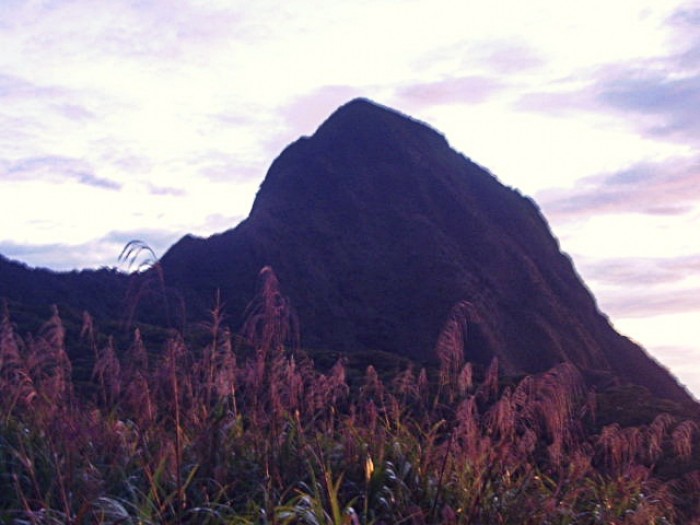 Image credit: Nick Jed Donaire
It is the highest mountain in Eastern Visayas. Alto Peak stands at 1,332 metres above sea level. You can also read Pinoy Mountaineer's post: Alto Peak (1,332+).
5. Veteran's Park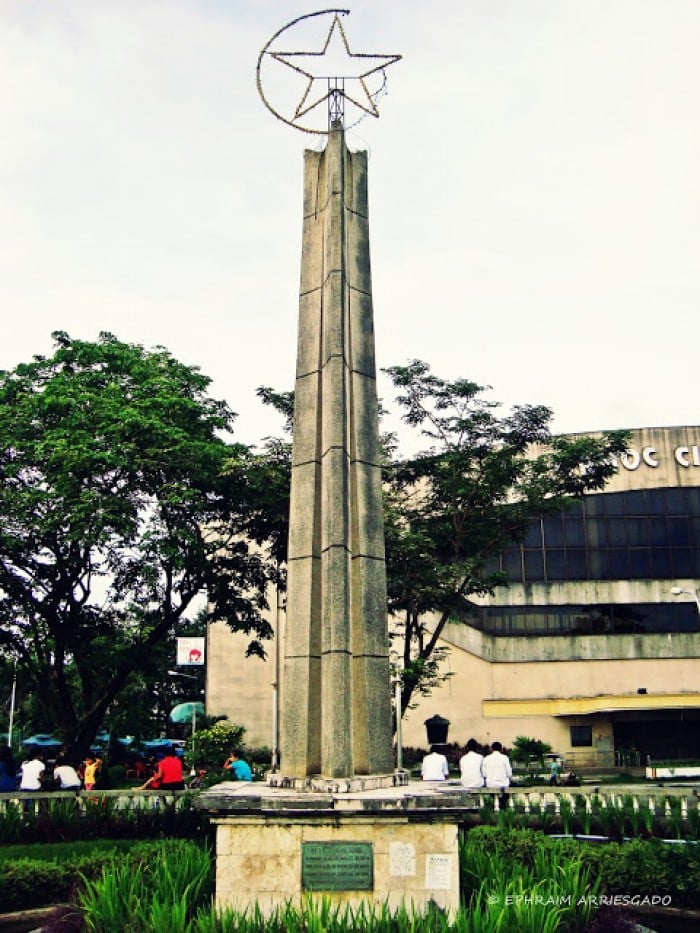 It is a park located near Ormoc's sea wall and is a memorial to the veterans who have fought during the liberation of Leyte and the Philippines.
6. Centennial Marker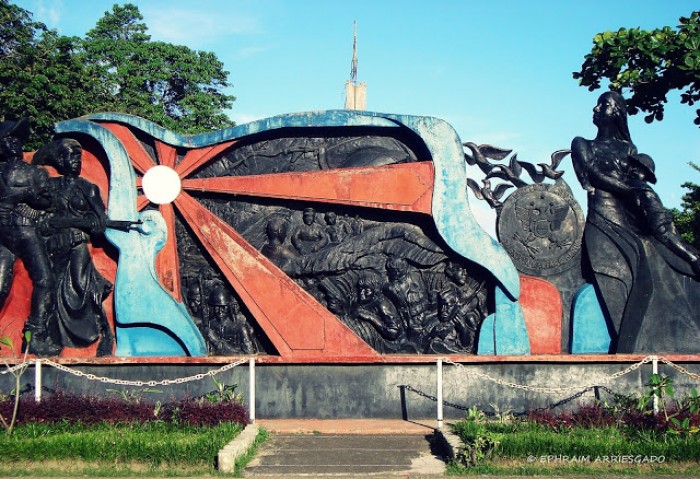 This beautiful monument is located near the Veterans Park and is a tribute to the Western Leyte Guerilla Warfare Forces.
7. Ormoc City Superdome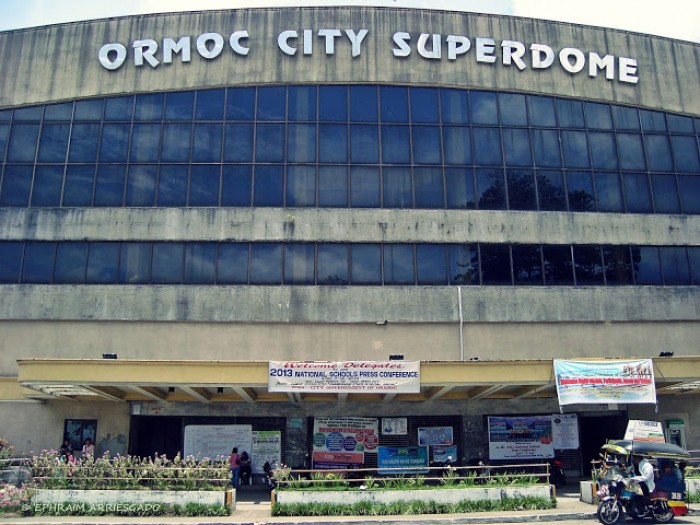 It is Ormoc's pride and one of the city's landmarks. It is within the city proper and a venue for many sports and socio-cultural events
8. Puente de la Reina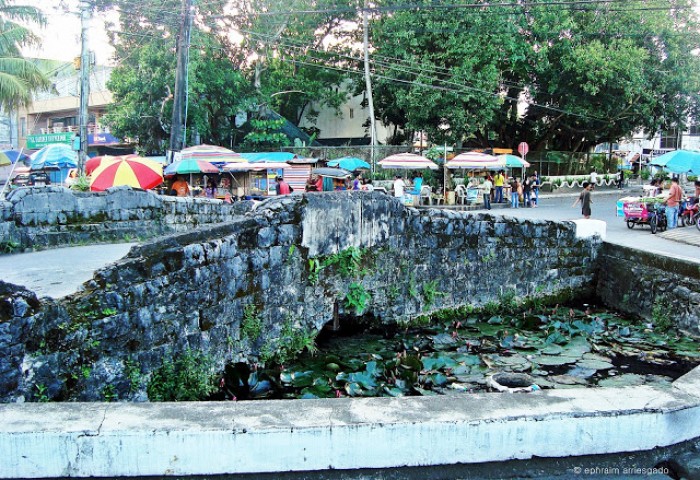 This historic bridge was built during the Spanish times and was known as the "Bridge of the Queen". This is the city's oldest bridge and is the last existing structure that gives evidence to the Spanish colonisation of the city. The bridge was used as a docking area for ships or sailboats of the Chinese and Javanese merchants who are selling their products to the locals. Puente de la Reina is included in the Puentes de España en las Filipinas or the Spanish Bridges in the Philippines.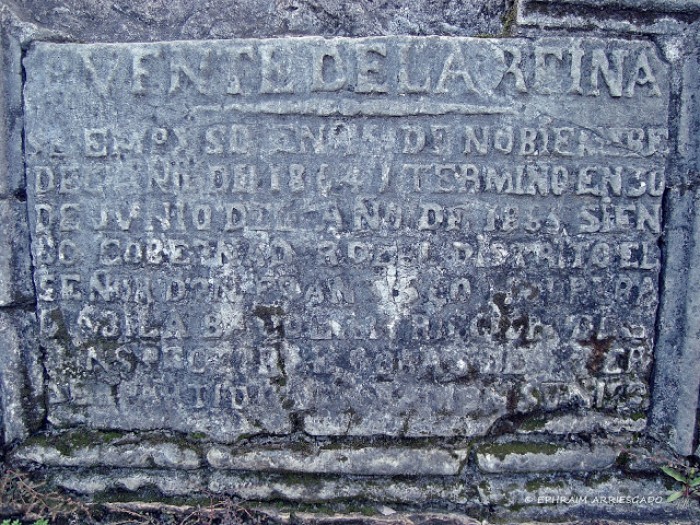 Puente de la Reina marker
9. Agua Dulce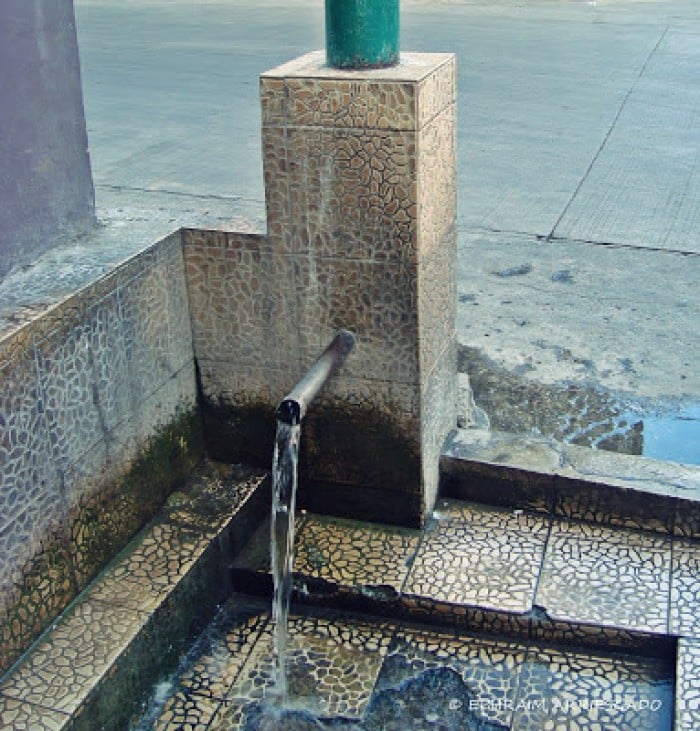 Ormoc City has one of the sweetest water in Eastern Visayas. They say it is second to the sweet water of Biliran. Agua Dulce literally means "sweet water", a testament to its sweetness. You can quickly find two of these within the city proper.
You can also explore these places
Old City Hall, New City Hall
Leyte Geothermal Production Field
Leyte Golf and Country Club
JICA Flood Mitigation Project / Riverwalk
Pineapple Plantation
Ormoc's Mangroves
Philippine-Japan Peace Memorial
Flashflood Memorial Marker
Bantigue Beach Resort, Sals Beach Resort
Also read: 11 Romantic Sunsets in the Philippines to Share with Your Special Someone
Additional features
Sunsets at Ormoc Bay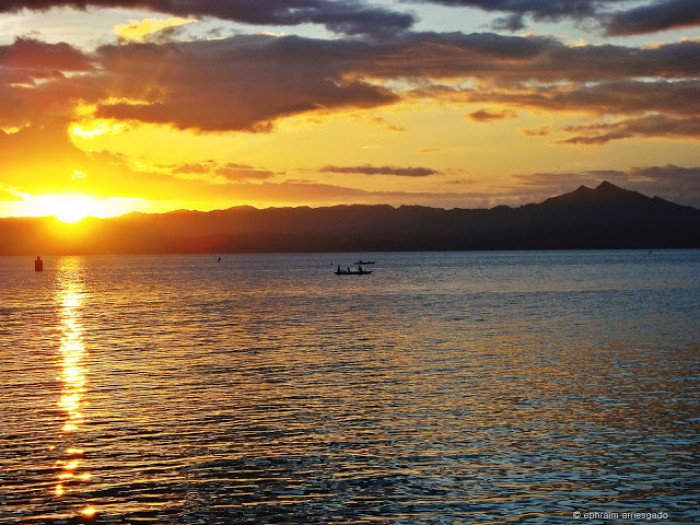 For your taste buds
1. Queen pineapples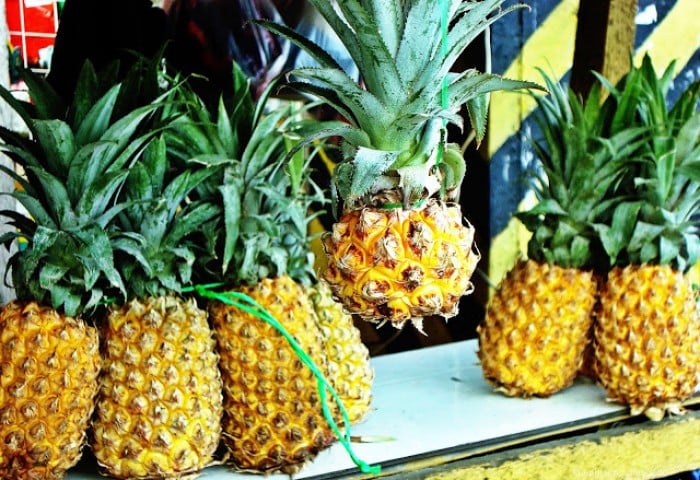 A must-try in Ormoc is its queen pineapples. These pineapples are big and are famous because of its sweetness. You can find these pineapples on fruit stalls along the streets.
2. Cassava cakes
It is one of Ormoc's best and delectable delicacies. Choose Young Attitudes' cassava cakes.
Travel  tips
The fastest way to go to Ormoc from Tacloban and vice versa is by van.
You can do a walking tour around the city.
Visit the tourism office near the port area or view their website here.
For your accommodation, I recommend Hotel Don Felipe, IALodge, Pongos Hotel, Ormoc Villa Hotel and Sabin Resort Hotel.
I hope this Adventurer's Guide is helpful to you.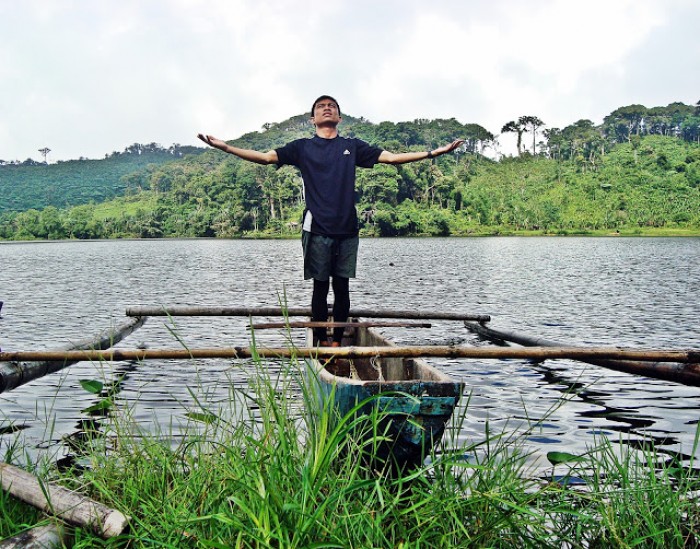 Feeling the moment at Lake Kasudsuran.
Also read: A Simple Travel Guide to Leyte: What You Need to Know Before Your Trip
If you have questions and enquiries, drop your comments or e-mail me at [email protected].