It's unbelievable how the years go by so fast. Just like that, it's 2022! As much as we're grateful for 2021, we're all looking forward to what the brand new year has in store for us. Can we just claim it already? The year 2022 will make things happen for us. 
We're all excited to mark our calendars for the long-overdue trips and get-togethers. Everyone's got a newfound enthusiasm for planning and keeping track of things; and what better way to start all these than by choosing aesthetic 2022 calendars and planners? (Yes, we're upgrading these, too, as we look forward to a better and more hopeful year ahead.)
Also read: 2022 Planners: Our Top Picks & Where to Buy Them
1. These wooden minimalist calendars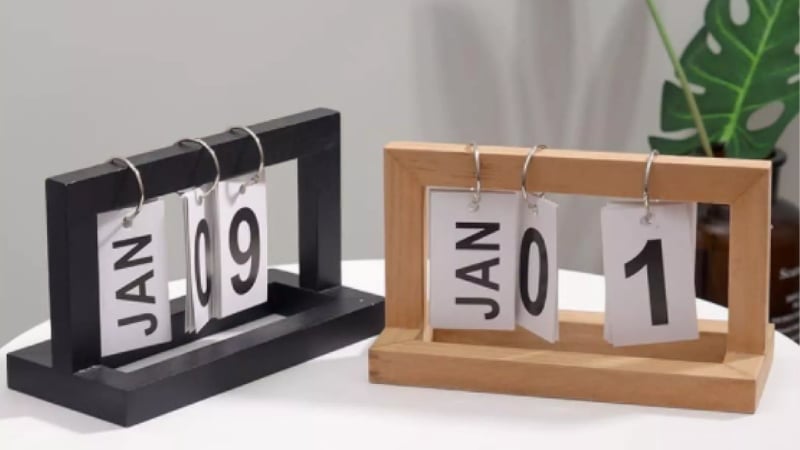 Let the simplicity of these calendars inspire your plans for the new year. With the lessons we learned in the past years, may 2022 be the year of reconnecting with the things that matter to us. It only has months and dates, which means you can still reuse them for the years to come!
Get these aesthetic calendars on Shopee or Lazada for only ₱199.
Also read: 15 Muji- and IKEA-Inspired Items You Can Find on Lazada
2. These cute pocket calendars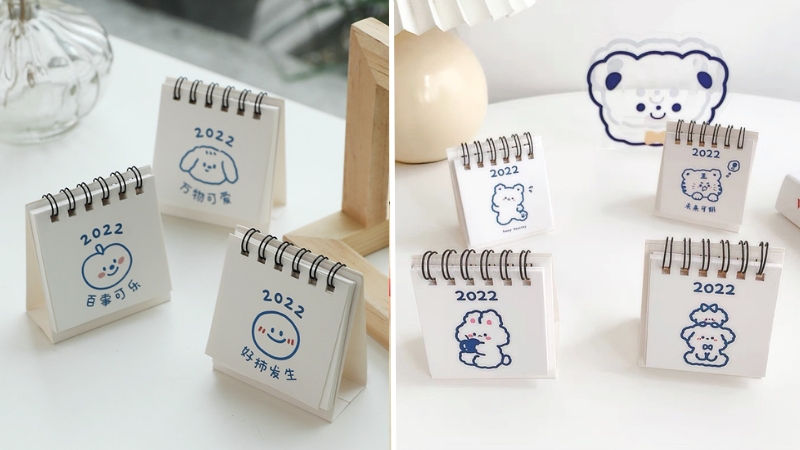 These overly cute calendars may be smaller than the size of your palm, but they're perfect for your huge new year plans! It's not too late to make these calendars part of your holiday gift bags. Don't they make the cutest and most practical New Year's gift? 
You can buy these pocket calendars on Shopee for ₱36.
3. These swoon-worthy BTS & Blackpink calendars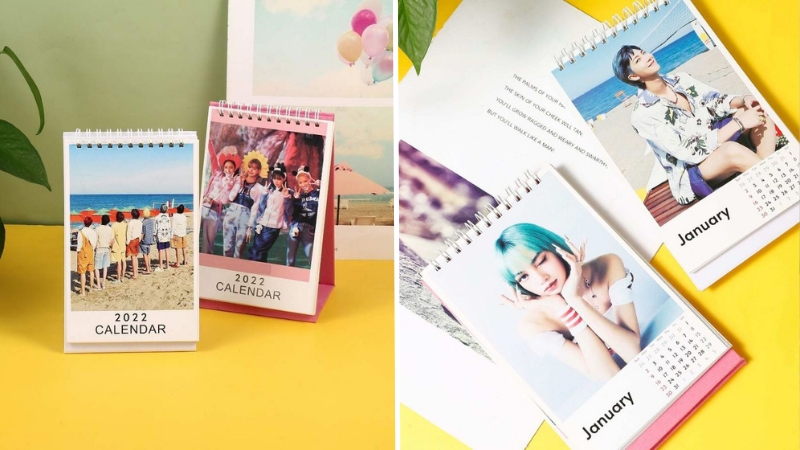 Look forward to brighter and kilig days with these BTS and Blackpink calendars that any ARMY or Blink would love to have! It's a no-brainer for fans, and no convincing is probably needed because you'll be checking it out anyway. 
Say "I purple you" without actually saying it with these calendars that you can buy on Shopee or  Lazada for ₱150 to ₱175.
Also read: Where to Buy Fanmade BTS Merch That Every ARMY Will Love
4. These artsy cloth calendars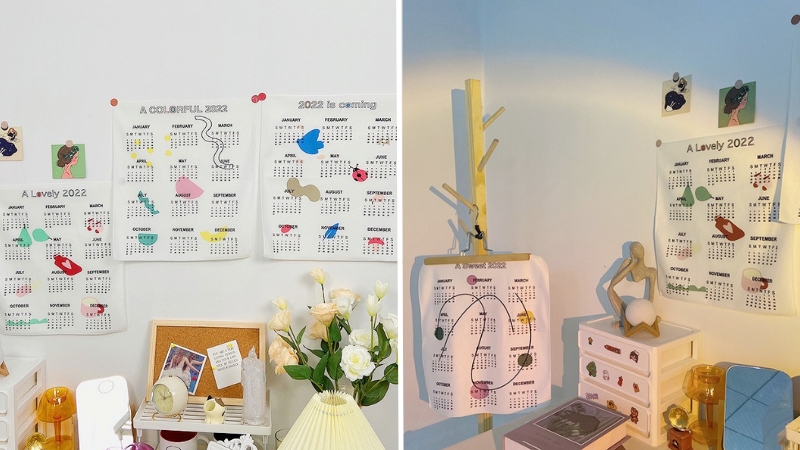 These aesthetic 2022 calendars are the sign you're waiting for to pursue and get in touch with your inherent creativity. Since they're white and easy to paint on, why not add personal touches to them and use them as your canvas? 
You can buy these aesthetic calendars on Shopee for ₱69 each.
5. These unique perpetual calendars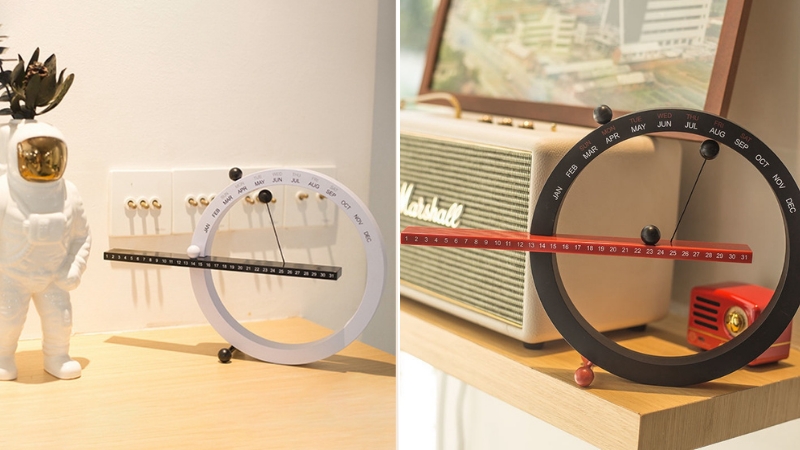 At first glance, it will be hard to believe that these are calendars. Perfect not only as an ornament, but these will also undoubtedly be a great conversation piece! These perpetual calendars are 100% a product of minimalism and great architecture.
You can buy them on Shopee or Lazada for ₱888 to ₱1,252. They're definitely sulit because you'll never have to buy a calendar again after this!
6. These magical aesthetic 2022 calendars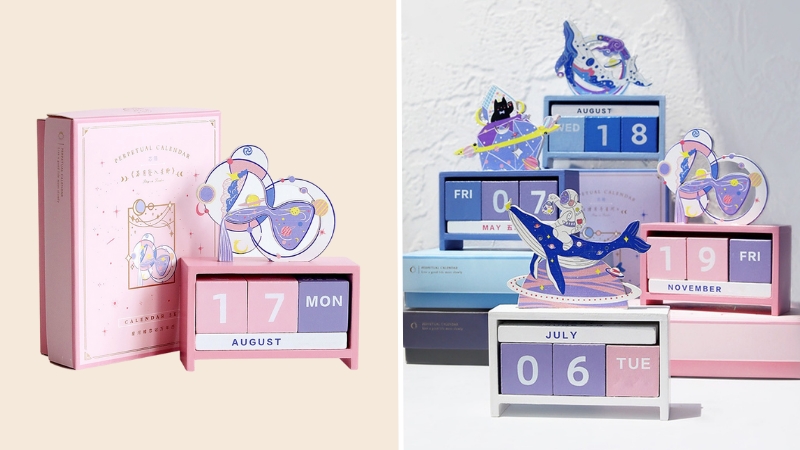 Something about this calendar promises an enchanted year ahead. Choose from six variations, so pick whatever your heart desires! Wait and count the days forward with these pastel-coloured beauties. 
Order these enchanting aesthetic calendars on Shopee for ₱279.
7. These fun retro calendars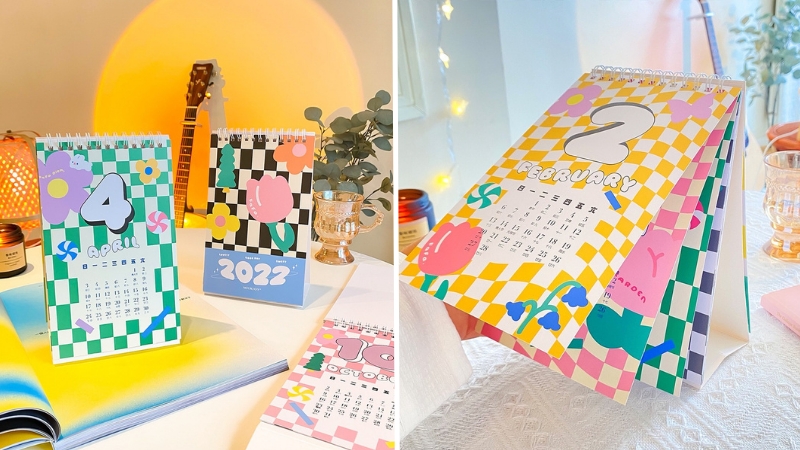 These vibrant calendars will surely remind you that there's a flower in each of us that symbolises hope and transition amid uncertainties and doubts. We'll all bloom at the right time, and these flowers on these aesthetic calendars are so not a coincidence. 
It's available on Shopee or Lazada for as low as ₱52.
Also read: 10 Cheap Christmas Gift Ideas for Your Friends
Have you been counting down the days before the new year? We're excited to welcome the new year with you. Let us know which of these aesthetic 2022 calendars will you be adding to your cart today!