Make your 2019 travel goals a reality by snapping up great deals with AirAsia's Early Bird Special, which offers ALL-IN fares from ₱490!
If you're a BIG member flying from Cagayan de Oro to Cebu Clark, Iloilo, or Manila, a one-way ticket costs only ₱490. But non-members get a big discount, too — one-way fares of the same routes go for as low as ₱557.20 all-in.
Tip: If you want to save more on fares with AirAsia, sign up with their loyalty program to get BIG Member discounts.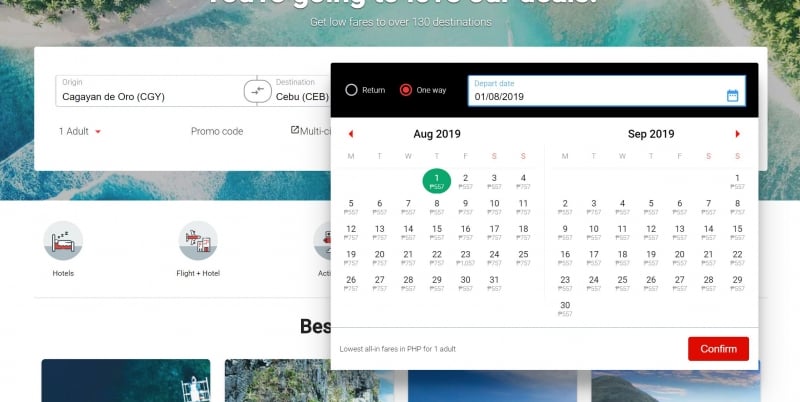 For only ₱590, BIG members can also depart from Cebu or Clark and reach Iloilo, Tacloban, Cagayan de Oro, Davao, or even select international destinations such as Taipei, Macau, and Singapore! Non-members can catch the same routes for only ₱657.
BIG members flying from Manila, good news: You'll only have to shell out ₱990 for all-in, one-way fares to domestic destinations. Fly to international destinations from Manila for only ₱2,090! The same routes go as low as ₱2,150 for non-members.

But you better hurry, seats are getting sold out as you read this! Click HERE to book your next getaway with AirAsia.
Booking Period: 21 Jan – 3 Feb 2019
Travel Period: 1 Aug 2019  – 4 Feb 2020
*Terms and conditions apply
---
Promo extracted from AirAsia.