Although the Philippine Arena has already hosted some of the biggest names in the music industry — namely, Harry Styles and Blackpink — it's not the most accessible location for concertgoers. In fact, the trip to Bulacan can be downright stressful; besides the long drive, you'll inevitably have to face heavy traffic getting to and from the venue. Our best solution? Booking an Airbnb near Philippine Arena instead of spending hours driving or commuting to Bulacan. Read on; we've rounded up some of the top rentals in the area, so you can save your energy and good vibes for the show.   
Also read: Where to Travel in 2023: 5 Local Destinations & Airbnb Recommendations
Top Bulacan Airbnb rentals near Philippine Arena
1. This stylish abode in Marilao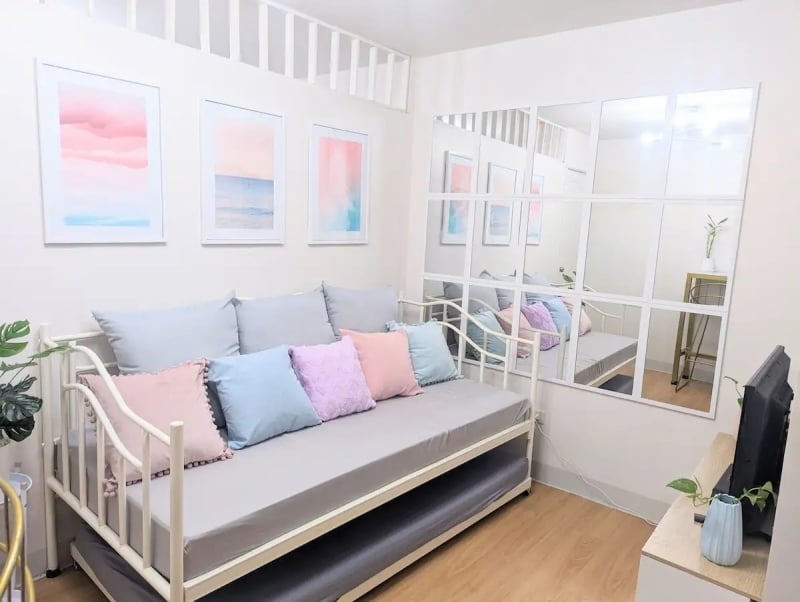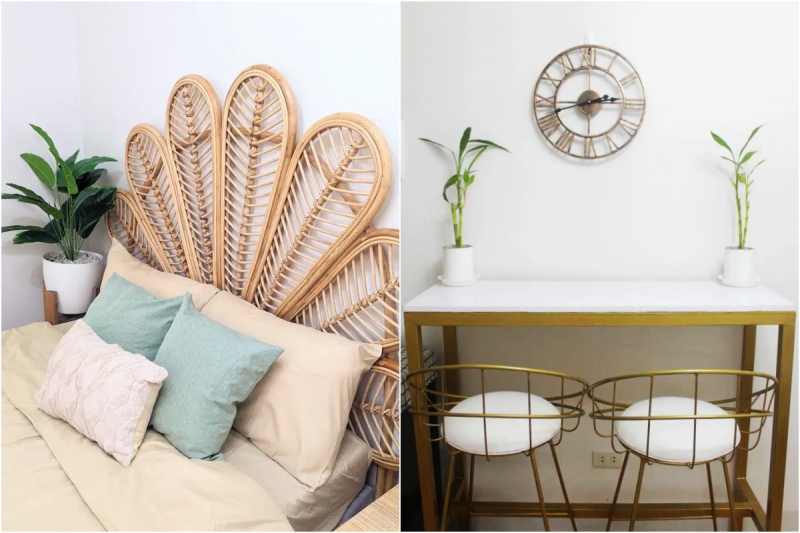 Listing name: Dobbie House – 1BR Condo in Marilao w Free Parking
Listing type: Entire condominium
Max. no. of guests: 5
No. of bedrooms: 1 
Make a staycation out of your trip to Bulacan at this Marilao Airbnb near Philippine Arena. Spend the hours before the concert relaxing in the Instagram-worthy Dobbie House equipped with a smart TV with Netflix and WiFi to keep you entertained. There's even a cosy workstation for digital nomads who need to squeeze in a few hours of work before leaving. 
2. This spacious residence for groups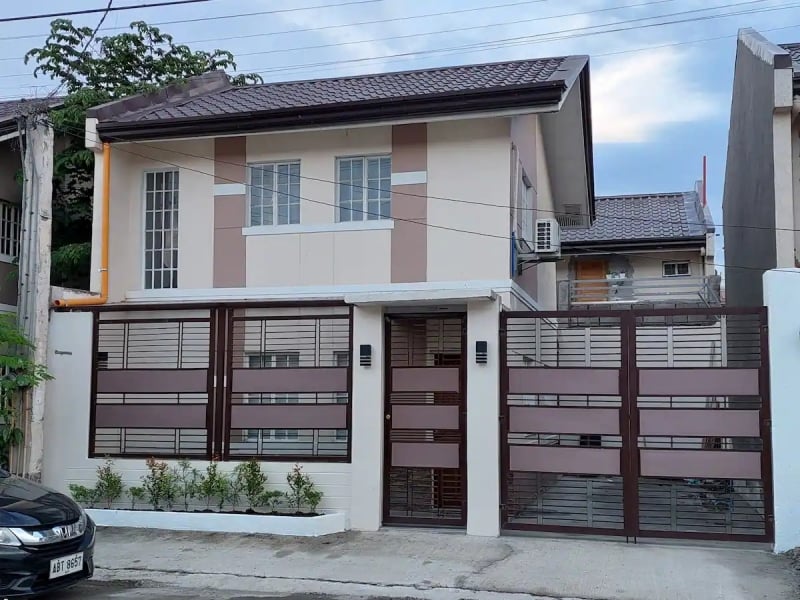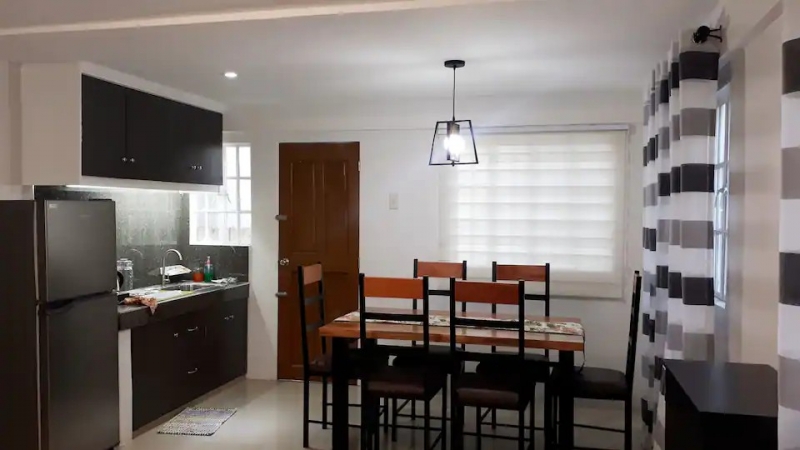 Listing name: Modern 2 Storey Detached House near PH Arena
Listing type: Entire home
Max. no. of guests: 5
No. of bedrooms: 2 
Prefer the comfort of houses to condominiums? This two-bedroom residence in Bocaue, Bulacan is ideal for groups, with spacious living and dining areas, a full kitchen, and two bathrooms. Additionally, a private parking area offers room for up to two cars. But the biggest draw of this vacation rental is its location. This Airbnb is near the Philippine Arena, and its convenient location between Manila and Clark means the house is within easy driving distance of many tourist attractions.
Also read: Where to Stay in Clark: 10 Best Hotels, Resorts, and Airbnbs for Your Next Weekend Break 
3. This affordable hideout with optional car service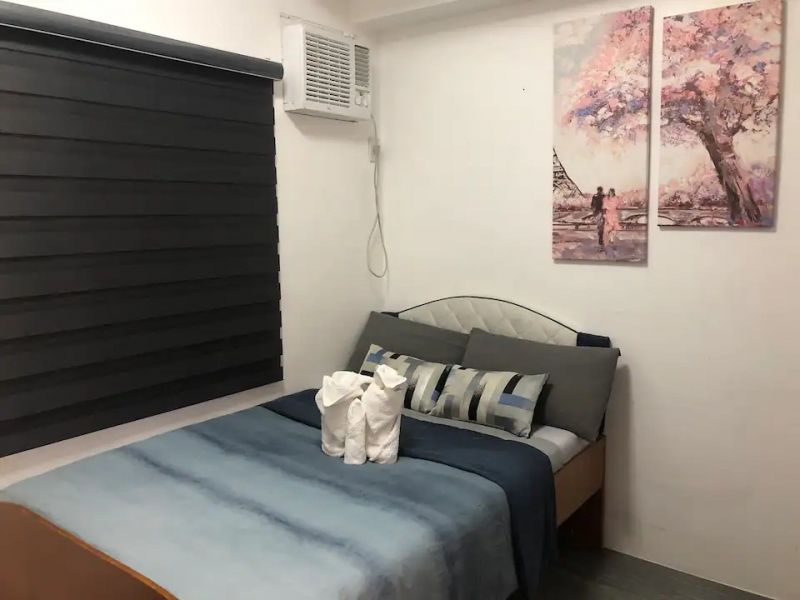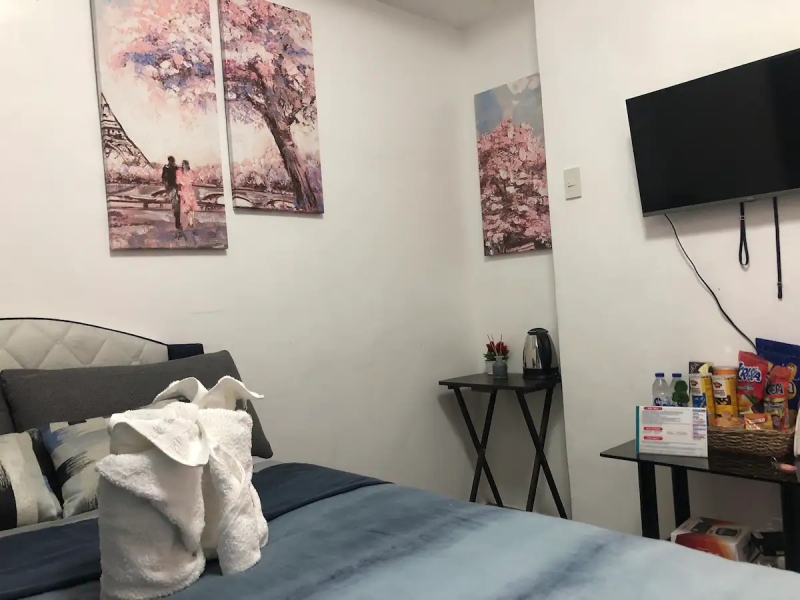 Listing name: Private room in Bocaue
Listing type: Private room in rental unit
Max. no. of guests: 4
No. of bedrooms: 1
If you're on the hunt for an affordable Airbnb near Philippine Arena, then this private room is worth considering. Previous guests who visited Bulacan to see their favourite musical acts live hail this Airbnb's proximity to the concert venue — you can even inquire about car service to make the trip as smooth as possible! While the room isn't very large, a double bed and a pullout mattress make it comfortable enough for a post-concert good night's sleep. 
4. This private resort just minutes from the arena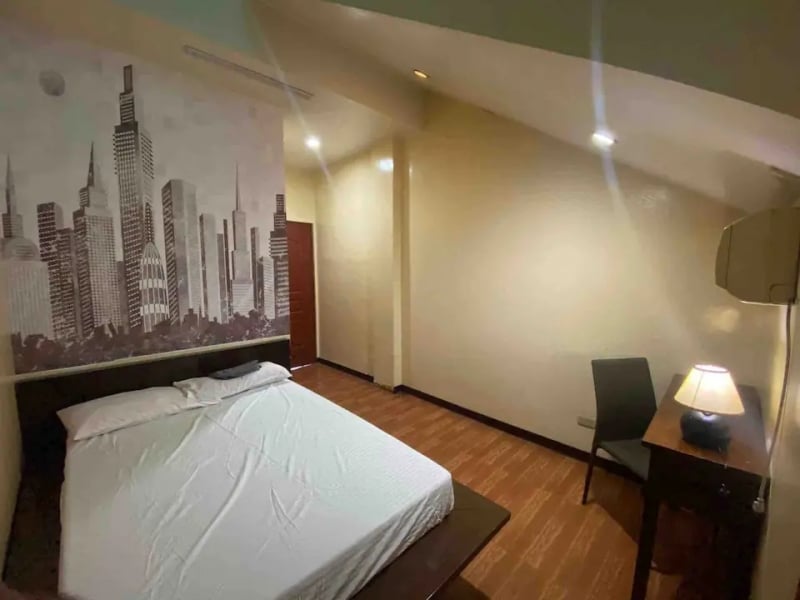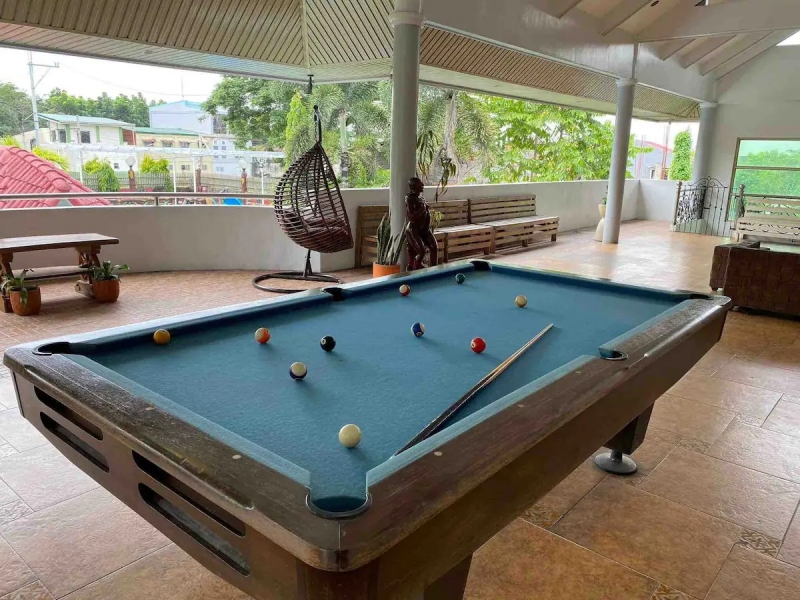 Listing name: Standard Room at Gitna ng Nayon
Listing type: Private room in resort
Max. no. of guests: 4
No. of bedrooms: 1 
Looking for an Airbnb that's as near as possible to the Philippine Arena? If so, this cosy room at the Gitna ng Nayon Resort in Bocaue may be your best bet. Just a 5- to 15-minute tricycle ride from the concert venue, you can whisk to and from the arena in a split-second. Travelling from the Philippine Arena is so quick that guests can even enjoy a refreshing nighttime dip in the shared swimming pool after the concert! Access to the pool and billiards table is available for an additional fee.
5. This chic Scandinavian escape with excellent amenities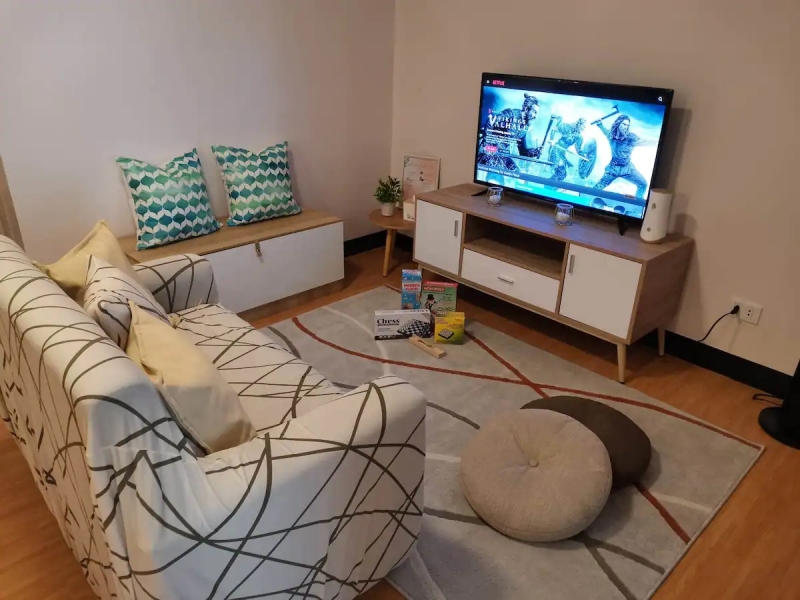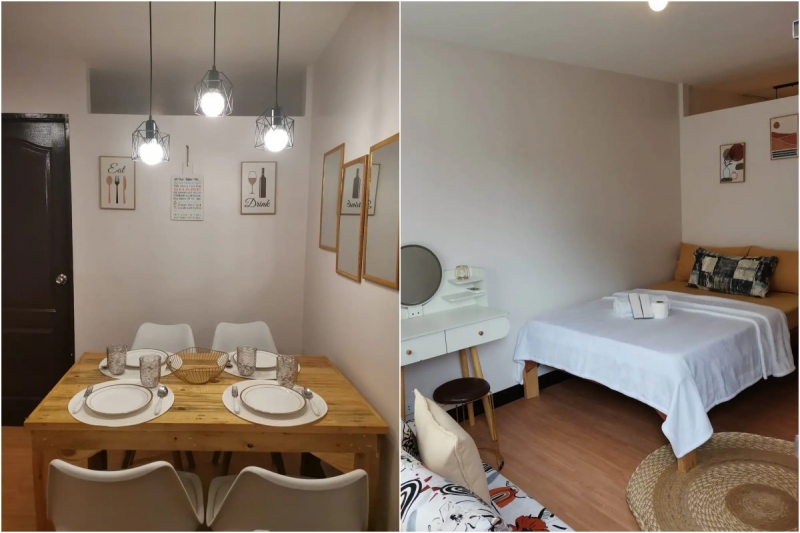 Listing name: Cozy Scandinavian Condo near Philippine Arena
Listing type: Entire condominium
Max. no. of guests: 4
No. of bedrooms: 2 
For travellers with an eye for aesthetics, this Airbnb near Philippine Arena is excellent for being as pretty as it is cosy. There's ample space for four travellers in this well-designed condominium, whether you're here on a workcation, a family getaway, or a much-awaited show at the famous Bulacan arena. 
Relax in this Scandinavian-style retreat that's well-appointed with a smart TV, Netflix, cooking essentials, and air-conditioned bedrooms. To add to that, the community amenities are top-notch, including a pool, a playground, and 24-hour security service, among others.
6. This beautifully designed space that's pet-friendly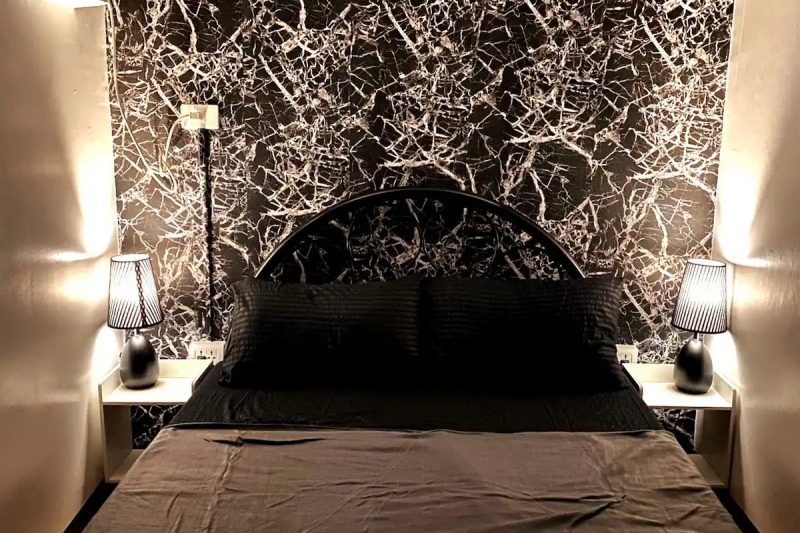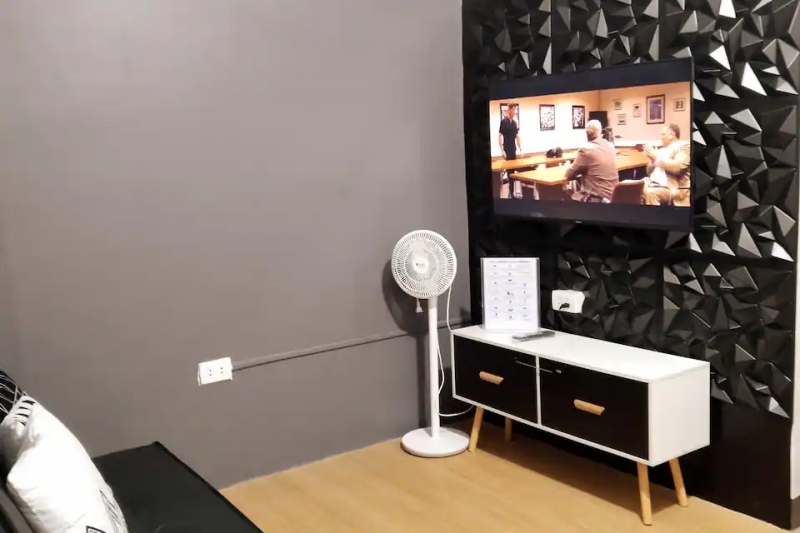 Listing name: Cozy 1-Bedroom Condo Unit (by Lee Portum)
Listing type: Entire condominium
Max. no. of guests: 3
No. of bedrooms: 1 
High-quality furnishings and modern decor promise a satisfying stay in this sleek condominium in Marilao. From the kitchen to the Netflix-and-chill-ready living area, it has everything we need from a vacation home. It's clean, comfortable, and conveniently located — what more do you need? Plus, we love that we can take our fur babies to this Bulacan Airbnb!
Also read: 15 Pet-Friendly Airbnbs in the Philippines That Are Absolutely Purr-Fect
7. This colourful home equipped to entertain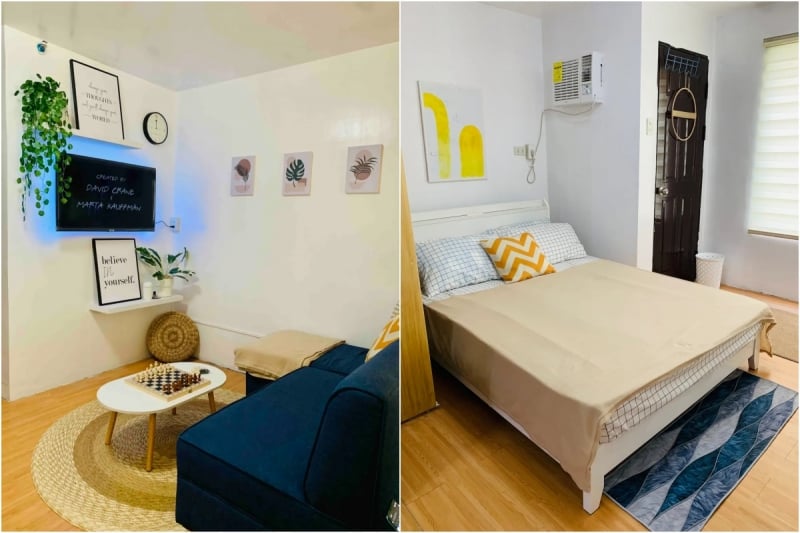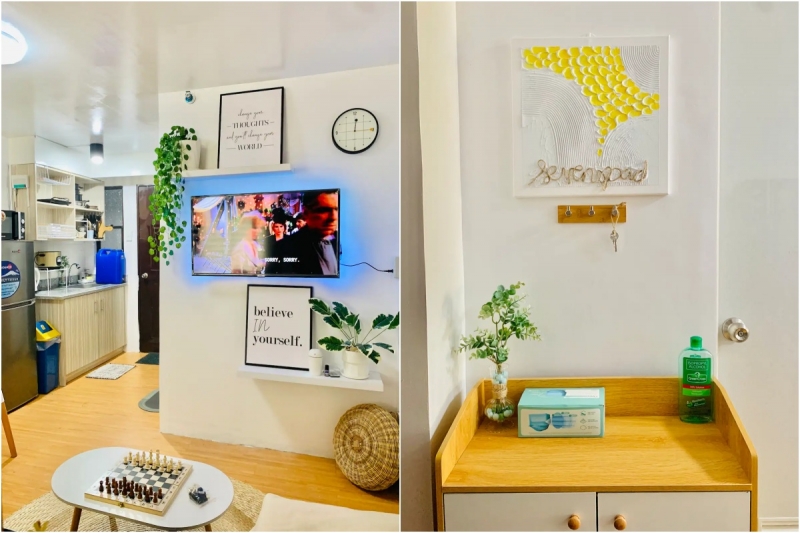 Listing name: Minimalist Themed Condo Unit | Marilao Bulacan
Listing type: Entire condominium
Max. no. of guests: 8
No. of bedrooms: 1 
You'll have to keep an eye on the clock when staying at this vibrant condominium Airbnb near Philippine Arena. With cheerful interiors, comfy beds, and fun extras like Netflix and board games, it's so easy to lose track of time here — and of course, you don't want to miss the opening act of your favourite band! Luckily, you don't have to drive very far to the arena.  
8. This accessible studio with all the essentials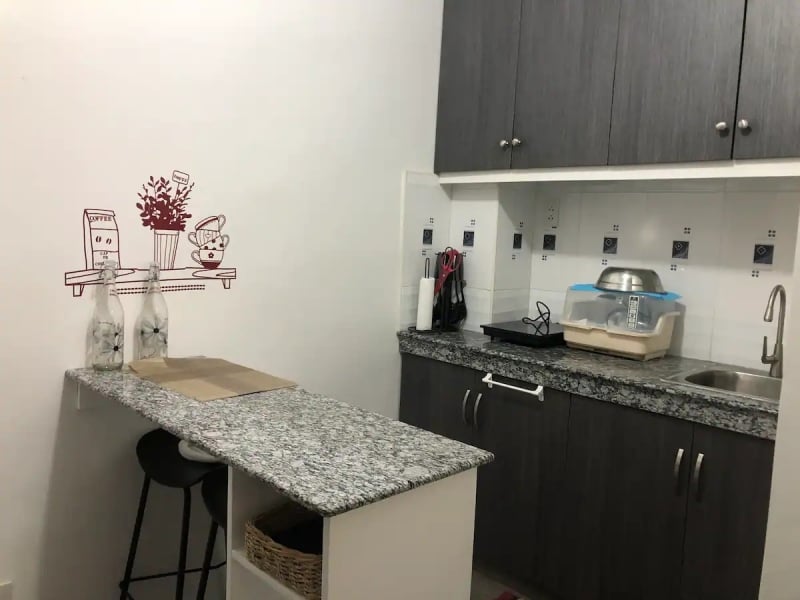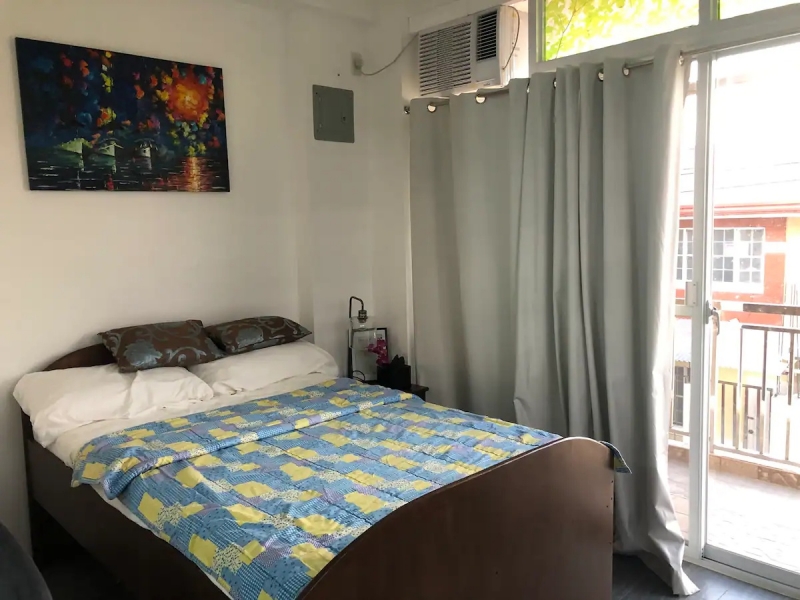 Listing name: Fully-furnished Studio Apartment in Bocaue
Listing type: Entire rental unit
Max. no. of guests: 4
No. of bedrooms: 1 
Book this reasonably priced apartment, and enjoy a base that's only two to three kilometres from the Philippine Arena. While you shouldn't expect hotel-style luxuries, this rental is equipped with all the essentials, including a fully furnished kitchen and an air-conditioned bedroom. Moreover, there are plenty of restaurants near this Airbnb — perfect for a bite to eat after dancing the night away at the Philippine Arena. 
9. This eclectic home with a sprawling garden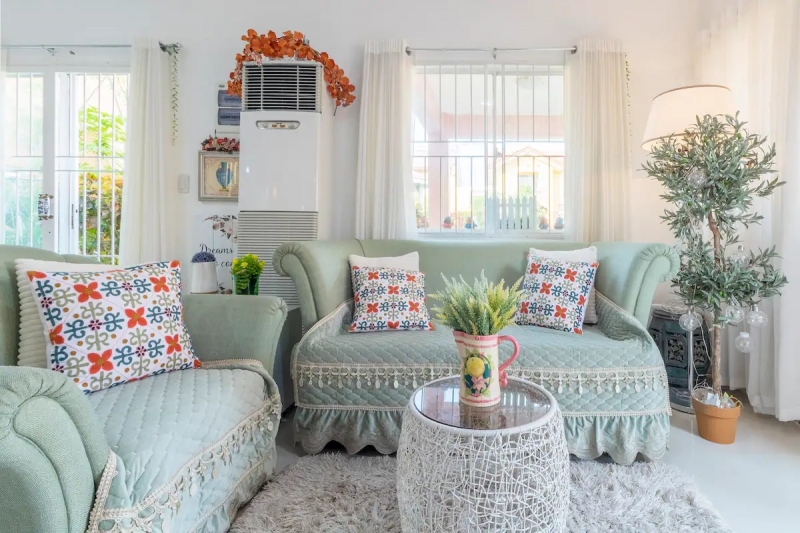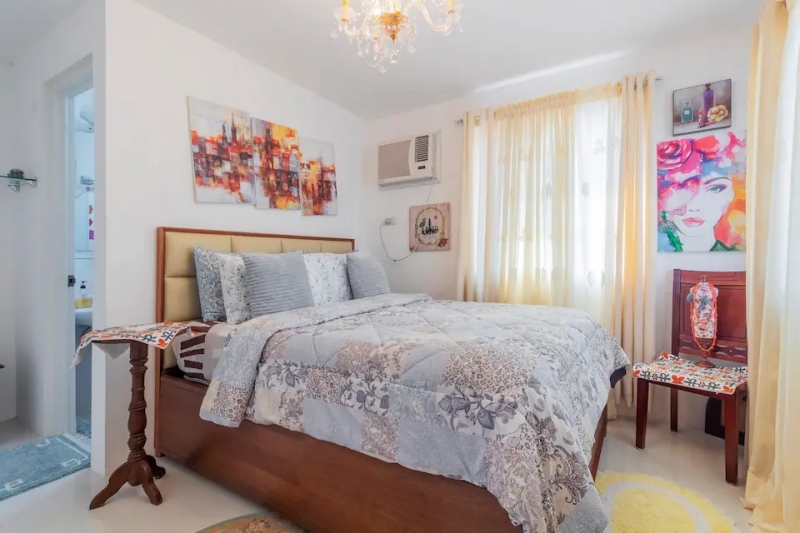 Listing name: Comfy home and cozy garden in Bulacan
Listing type: Entire home
Max. no. of guests: 7
No. of bedrooms: 4 
Don't want to cram into a cosy condo? Stay in this four-bedroom residence instead, a homey rental filled with colourful art pieces and eclectic decor. You won't have to pack much as this Bulacan Airbnb has everything you need for a short- or long-term stay, including a laundry room.
Guests may also enjoy subdivision facilities, such as a swimming pool, a basketball court, and a playground. Bask in quiet mornings by jogging or cycling around the peaceful subdivision.
10. This vacation house for mini family reunions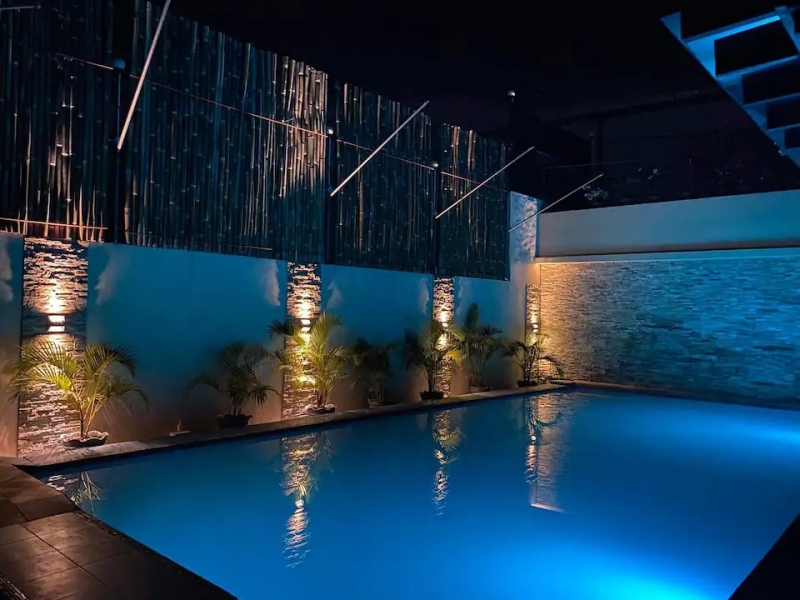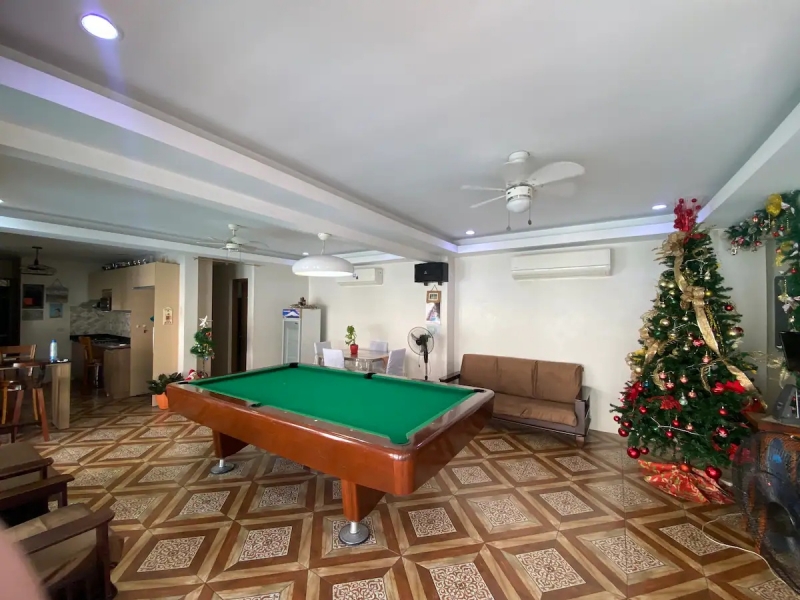 Listing name: Casa Amira Bulacan
Listing type: Private room in vacation home
Max. no. of guests: 15
No. of bedrooms: 3 
Taking the whole clan or extended barkada to Bulacan? Lucky for you, Casa Amira Bulacan is big enough to host your party with three bedrooms for up to 15 guests. It's a fun-filled villa for get-togethers, too! Beat the summer heat by diving in the outdoor pool, or sing top 40 hits in the karaoke. If you're booking this Airbnb near Philippine Arena to attend a concert, then you may even want to stay an extra night to make the most of the rental's amenities!
Also read: 11 Airbnb & Vacation Rentals Near Manila for a Barkada Staycation
When you're off to catch your favourite act in Bulacan, you might as well make the most of the trip and rent an Airbnb near Philippine Arena for a staycation.
Got a property you'd like TripZilla to feature? Inquire with us here.
---
This article contains affiliate links. When you book through these links, we may earn a small commission at no additional cost to you. All images courtesy of the respective property listings.