Have you ever had moments wherein you do not know what to do or where to go for the weekend anymore? You feel like you've visited all the malls already and would like to experience something new that's just around Metro Manila. Here are some places and activities to try with your friends and families. I guarantee you'll have a blast!
Also read: Family Outing Ideas In and Around Manila Under ₱1,000
1. Strike your best post the Art in Island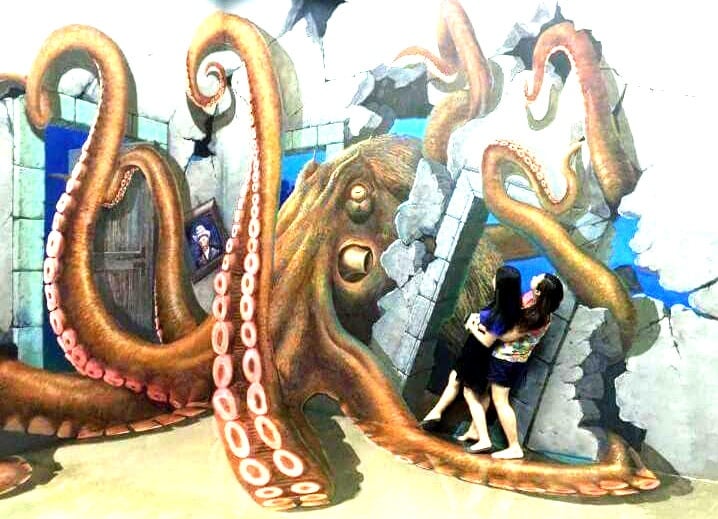 Art lovers and those who love to strike a pose would love this place. It's filled with creative and beautiful wall paintings that give the illusion that you're part of the background. All you have to do is follow the marking on where to stand and strike your best pose. The wall painting themes are fun as it would require you to be creative in your poses. It would surely be a great bonding session with family or friends.
Address: 175 15th Ave., Brgy. Socorro, Quezon City
Operating Hours: Tuesday to Sunday, 09.30am-09.30pm
Admission Fee: ₱500 for adults, ₱400 for students
2. Be a kid again at Kidzania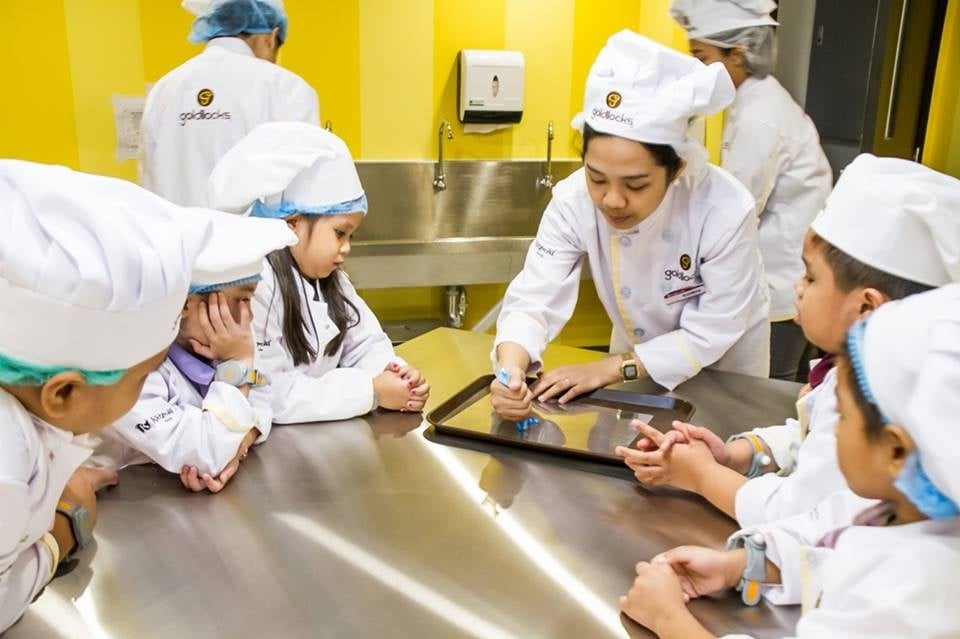 Image credit: KidZania Manila
Kai! It's how people at Kidzania greet each other. It's a very interactive and educational place for kids where they can learn what adults in different sorts of profession do. They "work" and in exchange, earn which they can spend on other activities or save in the bank. It's a good activity as it gives older kids an idea on what they want to be in the future. Adults would also enjoy their stay at Kidzania as they can also participate in some activities.
Address: Park Triangle, North 11th Avenue, Bonifacio Global City, Taguig City
Operating Hours: Monday to Friday, 10am-2pm; Saturday to Sunday (and some national holidays), 10am-12nn and 2pm-4pm
Admission Fee: Kids (4-14 y/o): ₱900 (Mon-Fri), ₱1,100 (Sat-Sun); Toddlers (1-3 y/o): ₱500 (Mon-Fri), ₱600 (Sat-Sun); Babies: Free; Companions (15 y/o and up): ₱630 (Mon-Fri), ₱770 (Sat-Sun)
3. Solve a mystery at Mystery Manila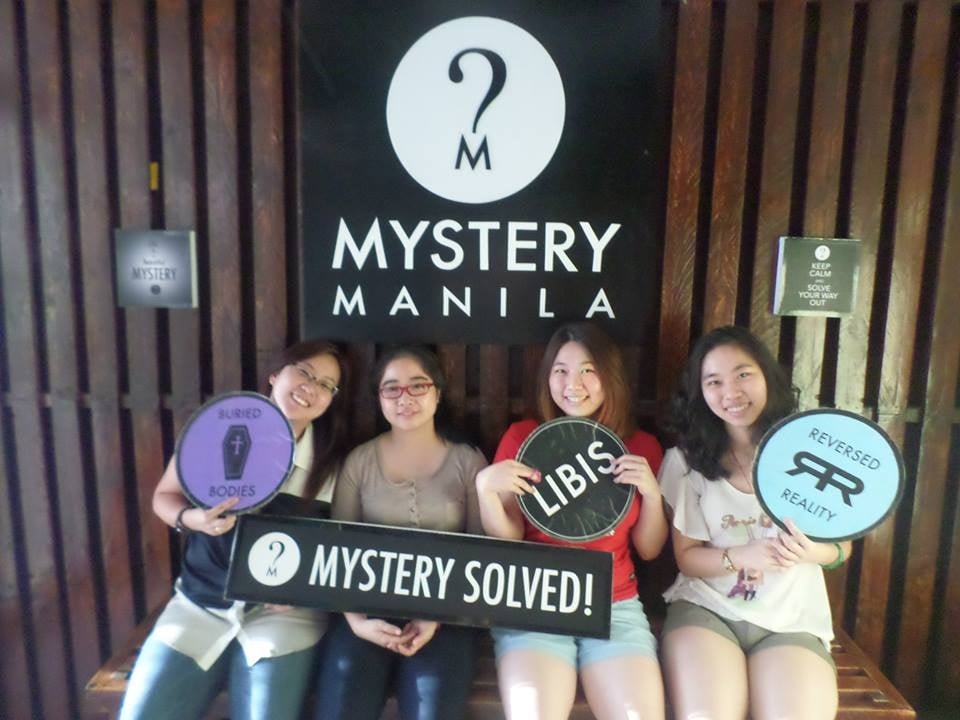 Image credit: Mystery Manila
Love solving mysteries like Nancy Drew? Then you and your family or friends would enjoy Mystery Manila. You'll be choosing a mystery, be trapped in a room and the goal is to solve the mystery by using the clues! To add some challenge, be part of the top 10 fastest to solve the mystery so you can get a prize.
Libis – Quezon City: JW Plaza Building, C5/E. Rodriguez JR. Ave., Libis (across Eastwood)
Quezon City
Operating Hours: Monday to Friday: 1pm-9.30pm; Saturday, Sunday, Holidays: 9am-9.30pm
Jupiter – Makati City: Unit L305 3rd Floor Century City Mall, Kalayaan Ave. cor. Salamanca St, Brgy. Poblacion, 1210 Makati City
Operating Hours: Monday to Friday: 1pm-9.30pm; Saturday, Sunday, Holidays:
Century City Mall: 2nd floor, G. A. Yupangco Building, Jupiter St. and Gil Puyat Avenue corner Reposo St., Brgy. Bel Air, 1200 Makati City, Metro Manila
Operating Hours: Monday to Friday: 1pm-9.30pm; Saturday: 10am-10.30pm; Sunday: 10am-9.30pm
Admission Fee: 2 pax: ₱550; 3 pax: ₱500; 4 pax: ₱450; 5-6 pax: ₱400
4. Get close interaction with the marine creatures at Manila Ocean Park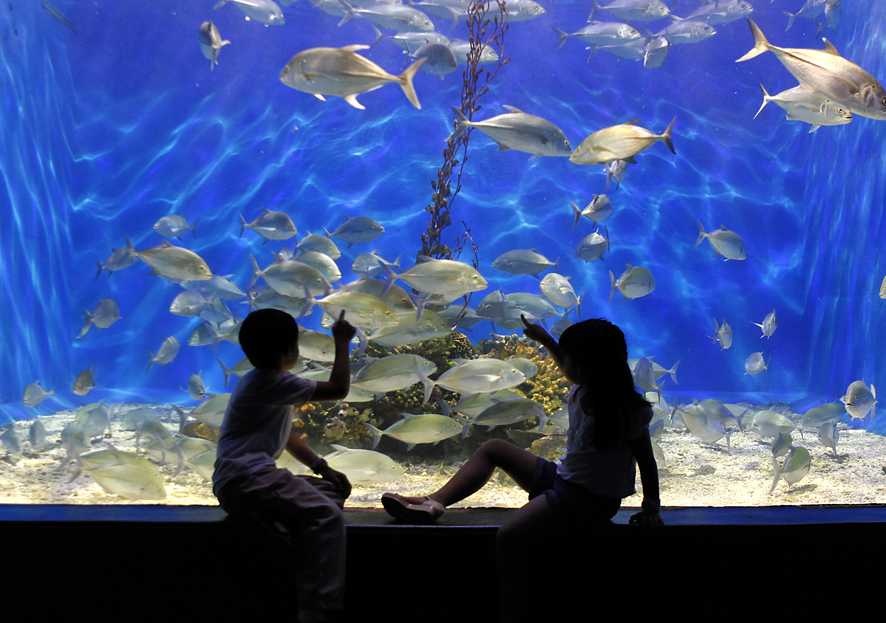 Image credit: Manila Ocean Park
Appreciate the marine life at Manila Ocean Park! Here you'll meet different sorts of marine creatures. You can even touch a manta ray and swim with the sharks! If that's too adventurous, you can just feed the adorable penguins. And, Yexels Museum is located inside Manila Ocean Park so you can drop by and have fun posing in life size Star Wars trooper and setting of Game of Thrones.
Address: Rizal Park, Roxas Blvd, Ermita, Manila
Operating Hours: Daily, 9am-8.30pm
Admission Fee: Click here for ticket prices
5. Relax at the Ace Water Spa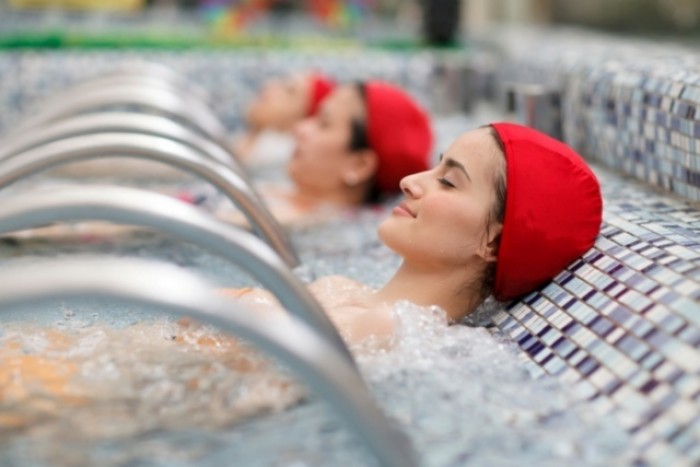 Image credit: Ace Water Spa
Relax and beat the heat with a therapeutic water spa at Ace Water Spa. It's an indoor water fun land for adults and kids alike. Aside from the water spa that would relax your sore muscle, you can hop on a giant salbabida and cruise your way around the pool's "river" line.
Address 1: United St., cor. Brixton St. near Pioneer, Pasig City
Address 2: 399 Del Monte Avenue (near cor. Banaue St.) SFDM, Quezon City
Operating Hours: Sunday to Thursday: 6am-10pm; Friday to Saturday: 6am-11pm
Admission Fee: (Valid for 4 Hours) Adults: ₱550; Kids (4ft. and Below): ₱250
6. Appreciate Art at the National Museum and Pinto Art Museum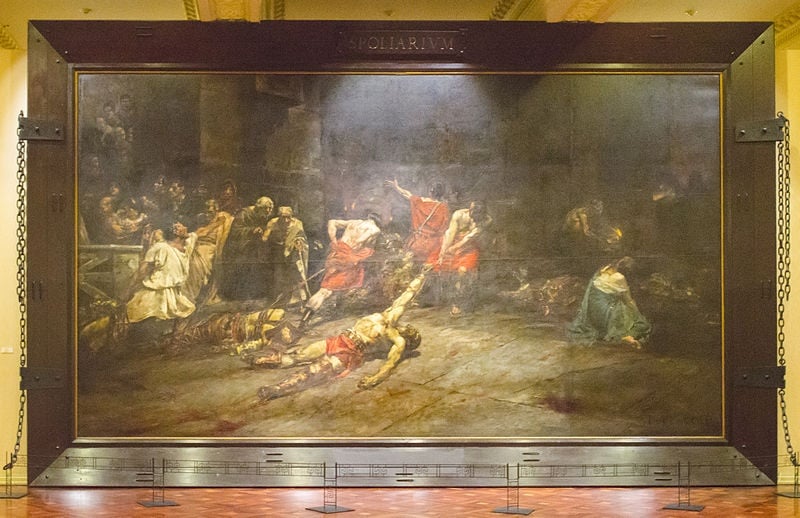 Image credit: Marco Collado
Appreciate art and learn more of our country's history at the National Museum. Be taken aback by the size and the artistic beauty of the Spolarium. You can also head on to Pinto Art Museum in Antipolo for a change of scenery. It's a huge outdoor/indoor museum housing art collections by local artists. After which, you can spend the afternoon chilling at their different cosy cafe areas.
Also read: 8 Galleries in Manila to Unleash Your Inner Artist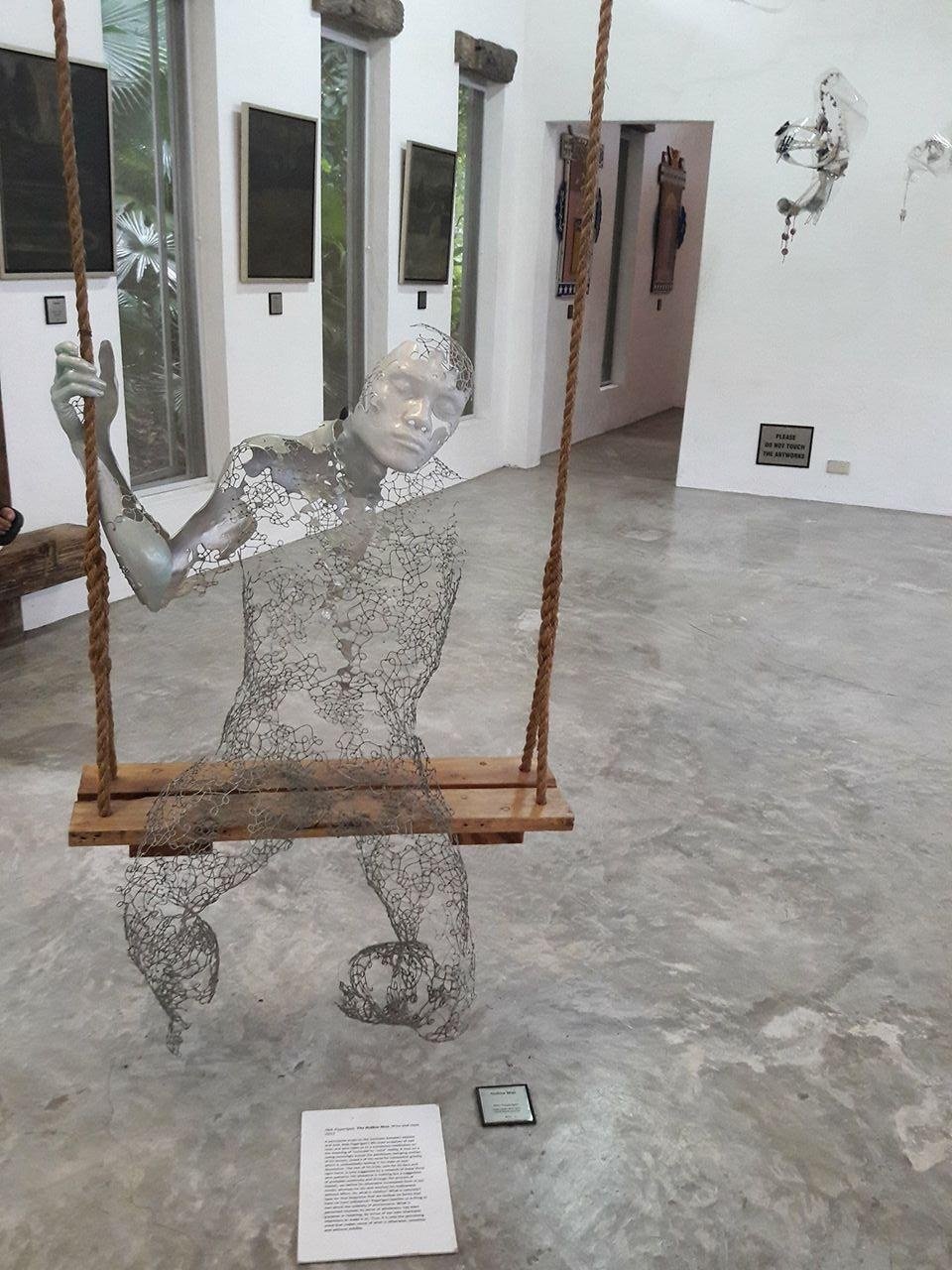 National Museum of the Philippines
Address: Padre Burgos Ave, Ermita, Manila, 1000
Operating Hours: Tuesday to Sunday, 10am-5pm
Admission Fee: Free
Pinto Art Museum
Address: 1 Sierra Madre St., Grand Heights Rd, Antipolo, Rizal
Operating Hours: Tuesday to Sunday,9am -6pm
Admission Fee: Regular ticket: ₱180; Senior citizens and PWD with valid IDs: ₱150; Children and students with proper school IDs: ₱10
7. Watch a play in PETA
Image credit: PETA
Skip the usual movie date this time and try watching theatre up close and live! You can check PETA for their schedule of shows. Every time I watch plays, I admire the cast not only for their acting skills but also their memorisation skills. It's challenging to perform without cuts in front of a live audience.
Address: The PETA Theater Center No.5 Eymard Drive, New Manila Quezon City, Metro Manila 1112
Operating Hours: Monday to Friday: 9am-5pm; Saturday: 9am-2pm; Sunday:  Closed
Admission Fee: Click here for shows and ticket prices
8. Learn archery at Kodanda Archery Range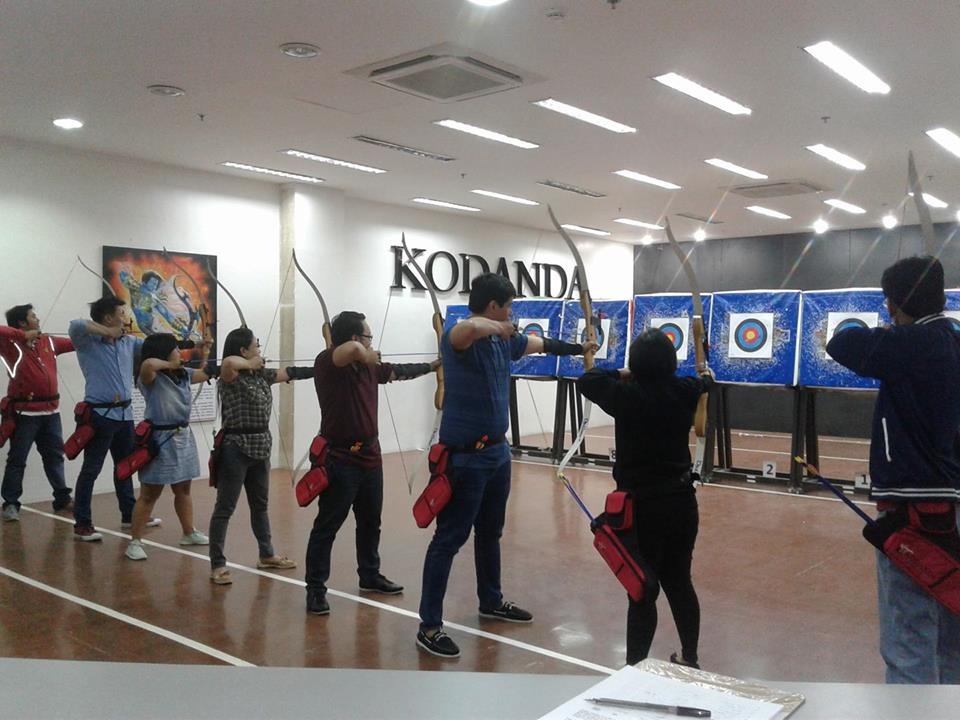 Image credit: Kodanda Archery Range
Be Katniss Everdeen for a day and learn archery. Who knows you might discover a new hobby in the process? Try it for yourself at Kodanda Archery Range.
Address: FB-D3A Makati Cinema Square Chino Roces Avenue, Makati
Operating Hours: Daily, 10.30am- 7.30pm
Admission Fee: ₱550 per hour + ₱30 for the target paper
Also read: 8 Relaxing Places Near Manila to Escape the City Life
What are you waiting for? Grab your friends or family members this weekend and have fun!