Contributed by The Shoestring Travel
San Antonio, Zambales is a common choice for a quick escape from Manila. The town houses attractive islands such as Anawangin, Camara, Capones, and Nagsasa. A five-hour bus ride from Manila is all you need to reach the place.
First stop – Anawangin. Anawangin is synonymous to serenity. Its crowdless beach, fine white sand, and tall agoho trees blend well to create a paradise. It makes an ideal place for camping activities. It would be nice to pitch a tent, start a bonfire, toast some mallows, and gaze at the stars while lying on the sand of Anawangin. But we opted for day tour.
Also read: Zambales: My ₱1,400 Weekend Getaway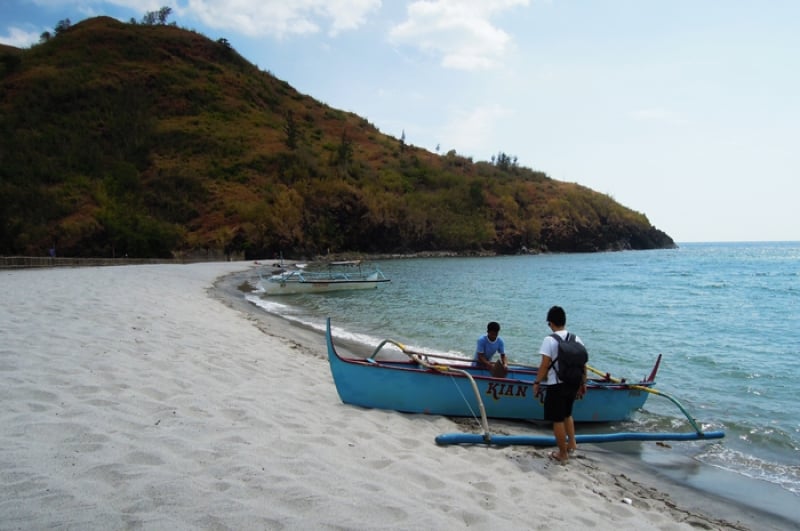 We visited the island in a weekday, thus, the bare beach of Anawangin Cove caught our hearts in no time. There were only few people roaming around, making the cove a peaceful place.
Before exploring the cove, you must pay an environmental fee (₱50). Renting a cottage is optional. We didn't pay for a cottage since visitors can use the free tables within the place. Besides, it would be much better to eat lunch under the shade of trees. Being surrounded by agoho trees gave us a more appetising meal time.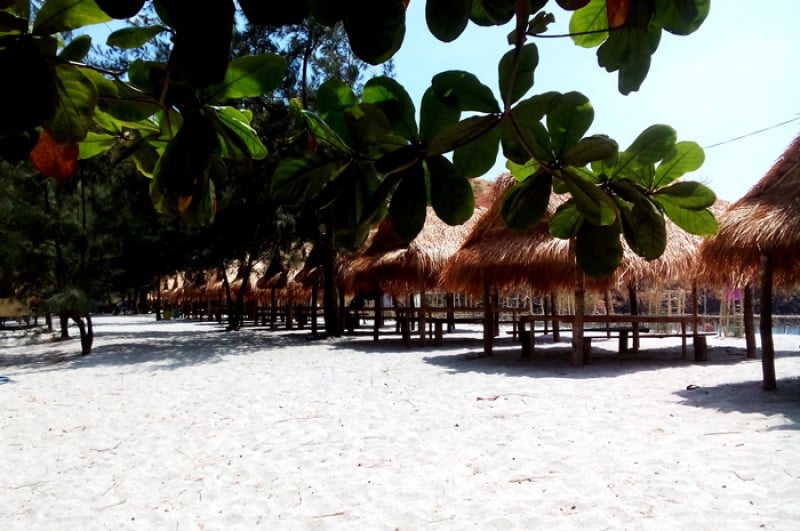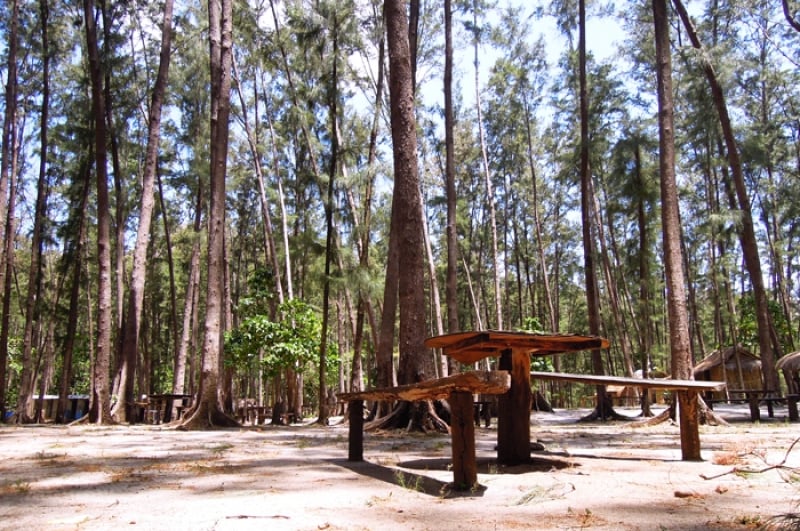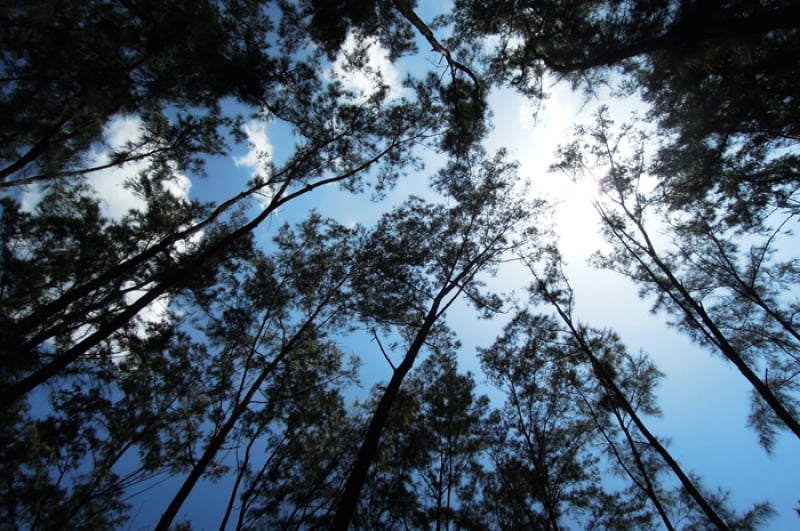 We're so wrong to assume that we would run out of things to do in Anawangin. First thing after lunch, we had a sound trip. It was so pleasant to listen to chirping birds blending perfectly with splashing beach waves. Then, we crossed some wooden bridges linking the different portions of the cove. Anawangin really has a big space to accommodate campers.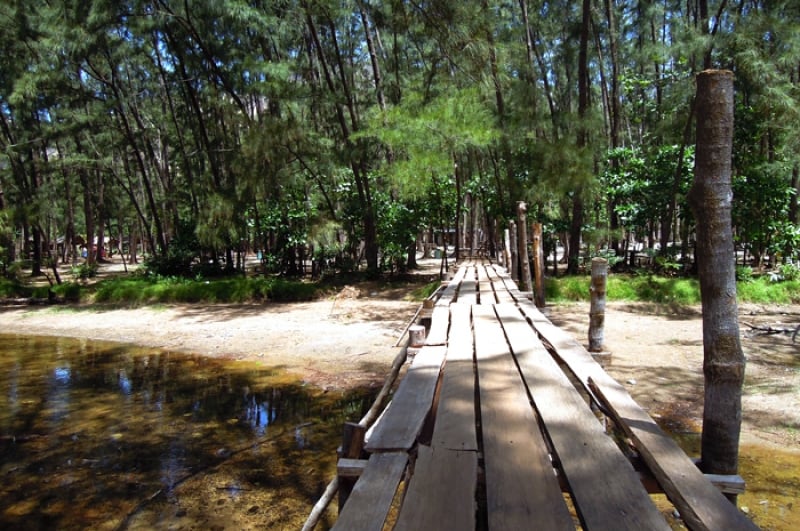 Aside from riding a boat from Pundaquit seaside, travellers can also reach Anawangin by hiking Mount Pundaquit. The mountain's summit rewards its conquerors with a scenic view of the beach. The climb, however, might take around four to five hours, depending on your physical capabilities.
Also read: How I Spent 3 Days in San Antonio, Zambales with My Friends for Only PHP 3,500 Each
Those who opted for the boat ride can also get a better view of Anawangin cove. From the beach, we climbed the cove's hill and it was amazing. The scenery flaunts the white beach, the clear blue water, and the other side of the cove at the same time.
Of course, this trip wouldn't be complete without dipping into Anawangin's gorgeous beach. Hope to visit this cove again, with a camping tent and a bonfire!
Capones Island, which was our next stop, had no visitors that day aside from us. We owned the island for a moment as if we rented it. Hooray for weekday escapade!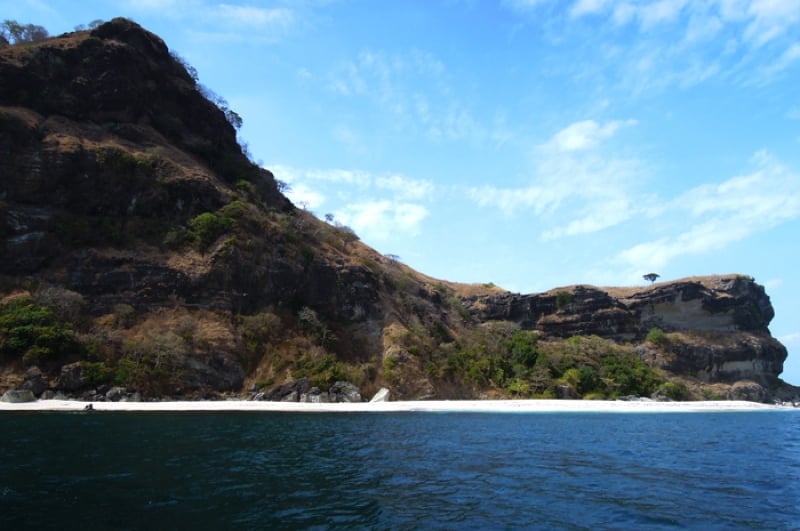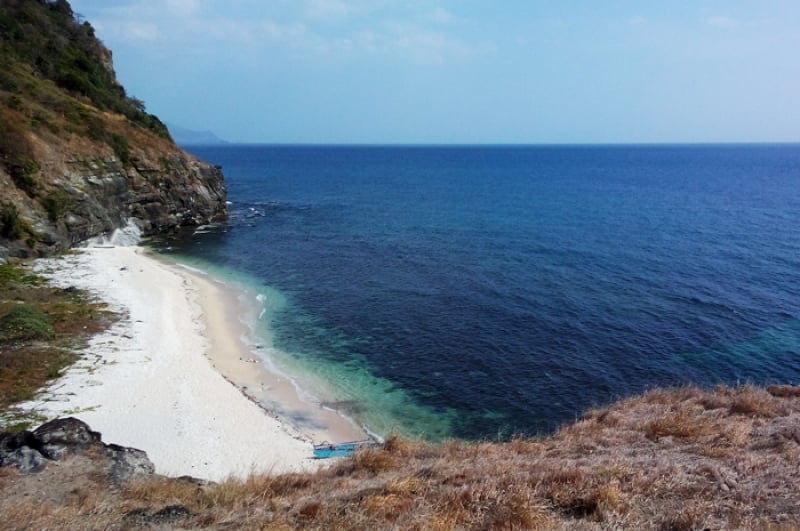 The original plan was to visit Capones' lighthouse. However, we ran out of time so we decided to simply savour the emptiness of the place.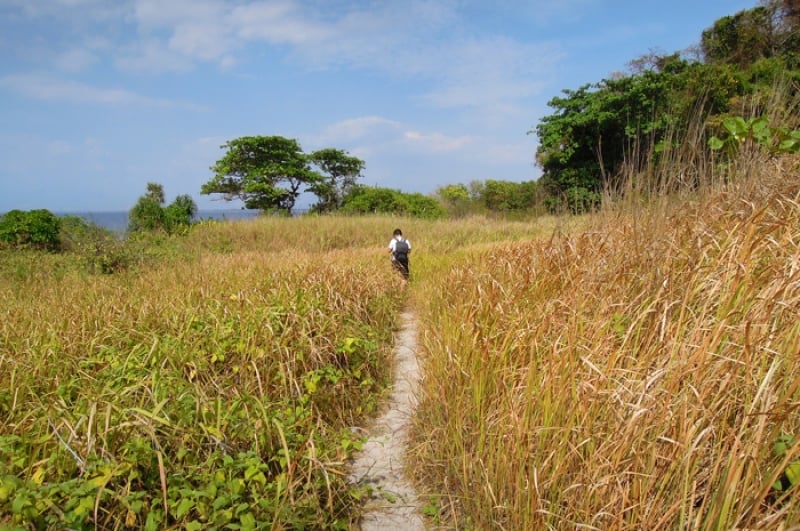 We were also able to reach the island's top. The 360-degree view from where I took the photo below was overwhelming. Blue water everywhere!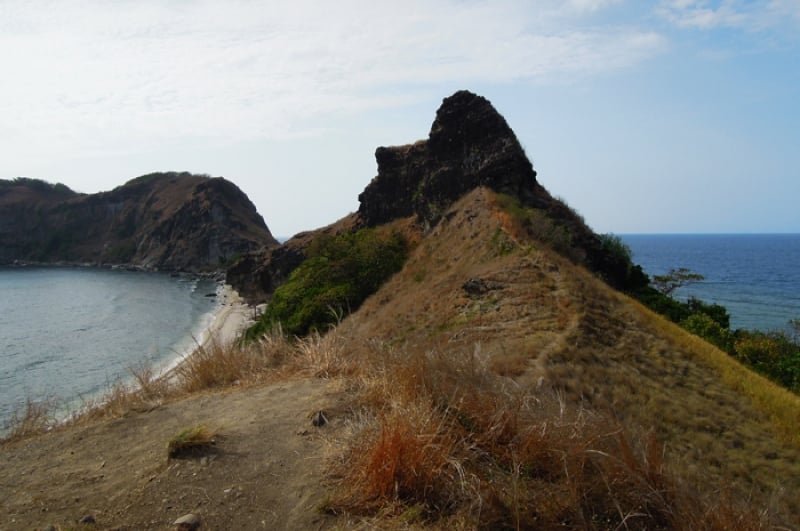 In less than a day, we were able to experience the relaxing sceneries of both Anawangin and Capones.
How to get there
From Cubao, take a bus bound to Olongapo City and then ride another bus to San Antonio. Tricycles are plenty in San Antonio market. You can ask one to bring you to Pundaquit. From Pundaquit, there are available boats going to nearby islands like Anawangin and Capones.
We already asked a boatman prior to arrival in Zambales. Kuya JR, the boatman, agreed to take us around the two islands for ₱500 per head. For reservations, contact him at 0917 380 9104.
Itinerary
04:30 AM. Take a bus bound to Olongapo
07:30 AM. Ride another bus going to San Antonio
09:00 AM. Arrival at San Antonio public market
09:30 AM. Ride a tricycle to Pundaquit
10:00 AM. Boat to Anawangin
02:00 PM. Boat to Capones
04:00 PM. Head back to San Antonio
04:30 PM. Take a bus bound to Cubao
09:30 PM. Home
Budget Breakdown
Expenses
PHP (per head)
Cubao to Olongapo bus fare
207
Olongapo to San Antonio bus fare
44
Food
120
Market to Pundaquit tricycle fare
30
Boat to Anawangin and Capones
500
Anawangin environmental fee
50
Pundaquit to San Antonio market fare
30
San Antonio to Cubao bus fare
275

Total

1,256
Also read: How We Camped for 2 Nights at Agnaem Cove: Itinerary & Cost Breakdown