Contributed by While In Africa
Anne and Erwan's honeymoon trip to Africa trended on Instagram with their Nat Geo-like photos of nature and the wild. Several months back, Billy and Coleen made headlines too because of their controversial prenup shoot in Ethiopia. With the power of media, the influence of these celebrities are able to unconsciously stir our inner backpacker and it's only a matter of time before Filipino travellers start reconsidering their next holiday plans and possibly head over to Africa instead.
But where in Africa?
Well, Anne and Erwan gave us some great ideas. Their choices are actually quite on point as they are among the most popular African tour destinations. Africa, as we all don't know, is a continent made up of 54 countries. The couple did a return flight from Manila to Johannesburg, South Africa, and flew from country to country within Africa.
Their African honeymoon is without a doubt, the ultimate African holiday. The big BUT is it's far too dreamy and expensive for most Filipino travellers.
So how about roughing it out and crossing land borders? Definitely possible! I did it some years back and I'd say it's the best way to experience Africa.
And so, I took the liberty of rearranging their itinerary where you can do an overland travel. From Manila, we fly in and out of South Africa too. I also added an alternative route going to East Africa that's both shorter and cheaper.
Also read: A Filipina Backpacker's Experience Travelling in 8 African Countries, Alone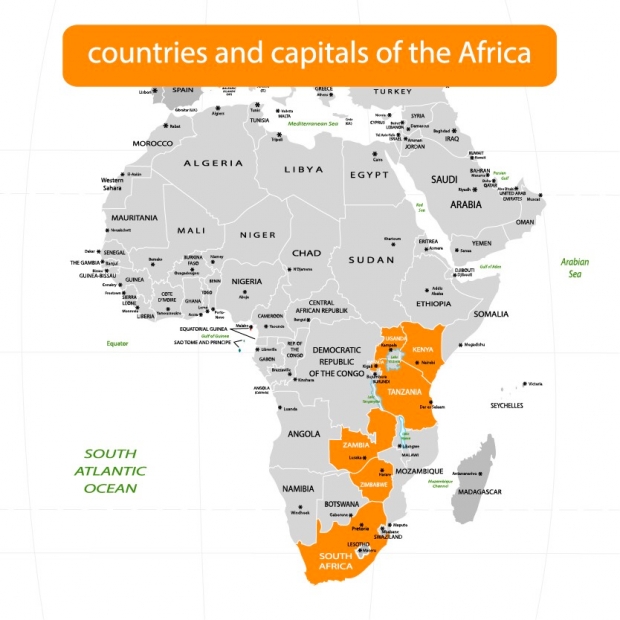 Africa itinerary options for Filipinos
Option 1: South to East Route
Start and end in South Africa
South Africa – Visa before arrival (apply from Manila)
Zimbabwe – Visa before arrival (online application)
Zambia – Visa before arrival (online application)
Tanzania – Visa on arrival
Kenya – On arrival (East African Visa)
Uganda – On arrival (East African Visa)
Rwanda – On arrival (East African Visa)
South Africa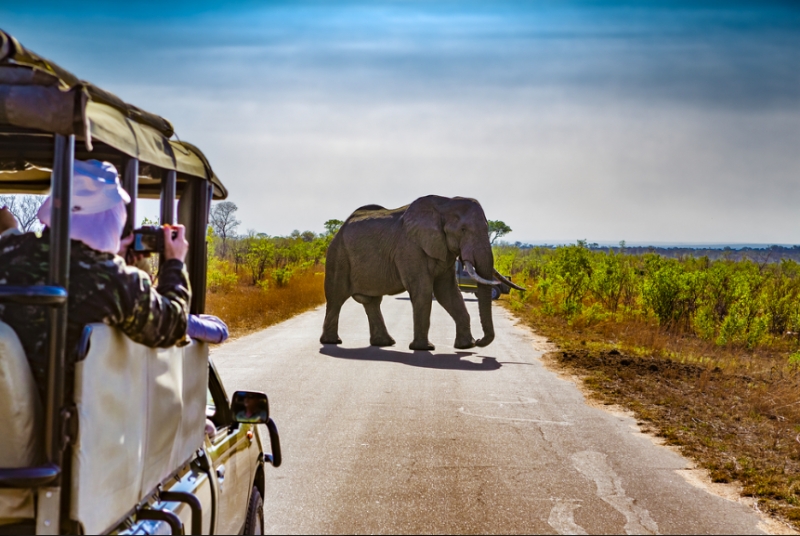 South Africa is a country in the southern part of Africa and a very popular one. Oftentimes, people confuse this with Africa, the continent. It is probably the most advanced country in the continent with their modern infrastructures, best reputation on safety and security, and for usually having the cheapest flights from major international points including Manila.
Top things to do: Go on a safari to Kruger National Park; swim with the great white sharks; hike in Table Mountain; taste wine at the Cape Winelands; visit historic sites such as Robben island, the prison where Nelson Mandela was incarcerated.
Visa: Filipinos need a visa to South Africa and this needs to be applied in the Philippines a month or at least a few weeks before you travel.
Crossing border: From South Africa to Zimbabwe by land, make your way to Johannesburg, Pretoria and take a bus to Bulawayo. The journey is about 14 hours and costs US$35.
Zimbabwe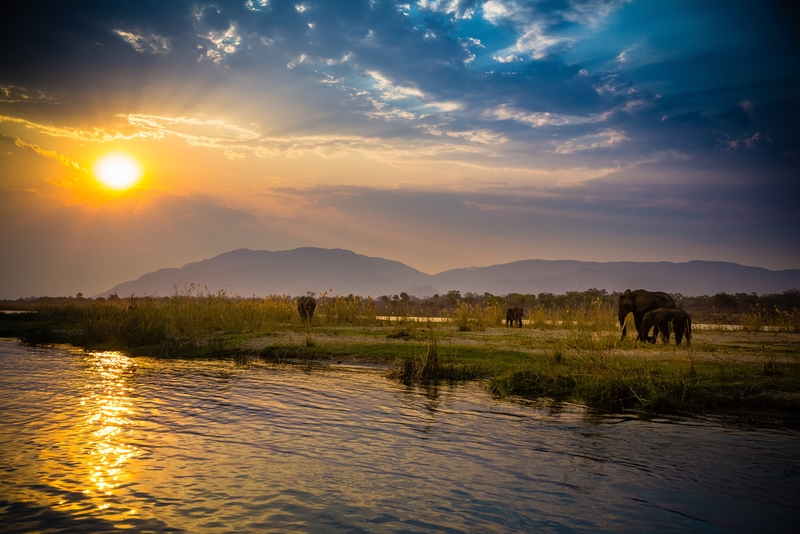 Zimbabwe is known for its diverse wildlife, scenic landscapes, and the Victoria Falls on the Zambezi River. Apart from its amazing nature, its capital, Harare, is a thriving metropolitan and you can easily stay there and not get bored with great options for food and nightlife. They have several accommodations from luxury hotels to budget hostels so it's definitely a great option for all types of travellers.
Top things to do: Visit Hwange National Park to see elephant herds; Go on a canoe trip at Mana Pools National Park; Visit the Victoria Falls; Hang out at Harare and immerse in the city life.
Visa: Filipinos need to apply for a visa online before travelling. Allot at least three days before you travel.
Crossing border: From Harare, Zimbabwe, you can take a bus to Livingstone, Zambia via Victoria Falls for about 13 hours. It is possible to do it in reverse as well, that is, Zambia to Zimbabwe.
Zambia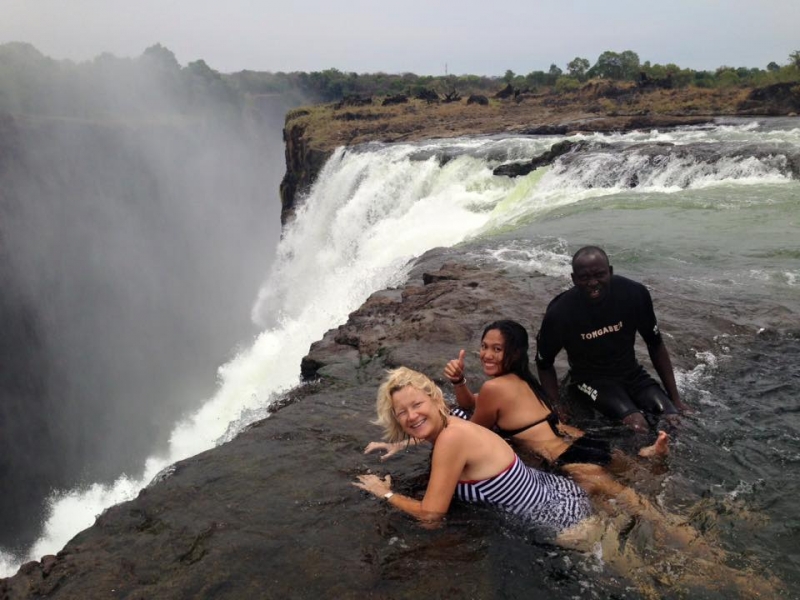 Zambia is teeming with wildlife and exotic wilderness though sadly not as popular as South Africa, Kenya, and Tanzania. This is because it's overshadowed by the famous Victoria Falls where you can experience the devil's pool, which Anne and Erwan did. It's hailed as the world's most incredible natural infinity pool as you swim on the edge of the falls and risk a 355 feet drop.
Top things to do: Well, visit the Victoria Falls. For the devil's pool, it's only possible to do this during low water season around September to December. For safari activities, go on a game drive at Kafue National Park. In Livingstone city, there are several cosy hostels with swimming pools where you can get shared dorms for US$8 a night and private ones for US$35.
Visa: Filipinos need to apply for a visa online before travelling. Visa approval takes three to seven days.
Crossing border: You can take a bus from Lusaka, the capital of Zambia, to Mbeya, Tanzania which takes 16 hours or straight to Dar Es Salaam, Tanzania which takes 30 hours.
From Zambia, you can cut your trip short and make your way back to South Africa by land or by flying. Otherwise, let's go ahead and follow Anne and Erwan up to the east part of Africa.
Tanzania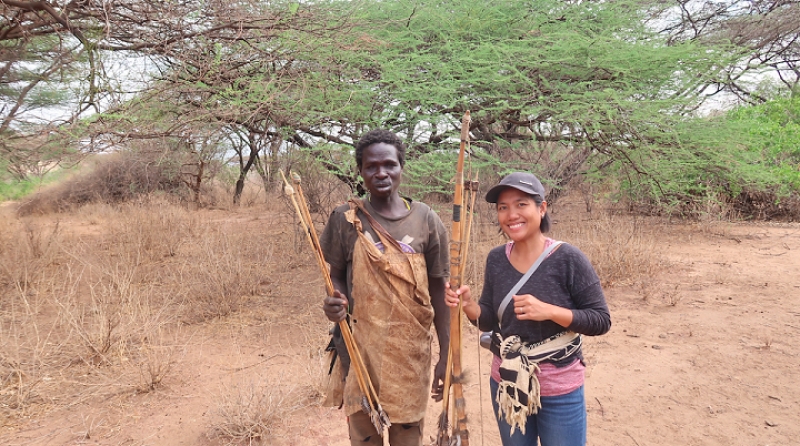 Tanzania is a country in East Africa and is popular for the Serengeti. It is home to the wildebeest migration, the greatest wildlife spectacle on earth which starts around July. Mt. Kilimanjaro, the highest free-standing mountain in the world and Zanzibar Beach are also among its top tourist destinations.
Top things to do: Apart from the ones mentioned above, I highly recommend a visit to the Hadzabe tribe in Lake Eyasi. They are one of the last tribes to stay true to their tribal history, the last of the true hunter-gatherers. They have been so for the last 50,000 years!
Visa: Filipinos can get visa upon arrival at US$50. Make sure to bring your yellow fever vaccine certificate.
Crossing border: From Dar es Salaam, take an eight-hour bus ride to Arusha, the starting point for your safari, Mt. Kilimanjaro, and Hadzabe visit. To continue onwards to Kenya, take a bus from Arusha to Nairobi. This is an easy five-hour ride.
Kenya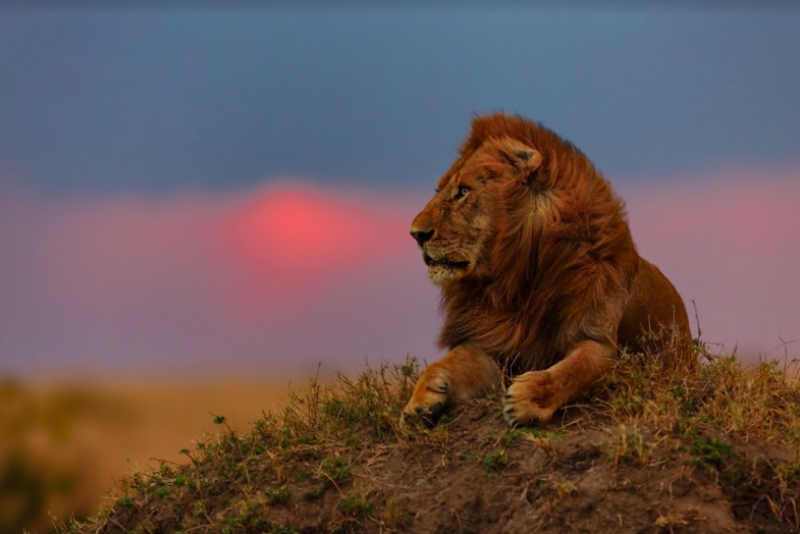 Masai Mara is the setting of the movie, Lion King, and one of the best places to see the Big 5 (lion, elephant, buffalo, rhino, leopard). In the bustling city of Nairobi, you can easily have a comfortable lifestyle as cosy restaurants, top-notch nightlife, and city sights are plentiful. Nairobi is a major hub for international flights so it's also a good flying point from Manila.
Top things to do: For budget travellers, Kenya is a great option as tour operators in the country often do group-joining safaris ranging from US$350 to US$600 per person for a four-day all-inclusive safari. For beaches, head to Mombasa or Watamu. In the city, go on the usual city tour covering The David Sheldrick Wildlife Trust, Karen Blixen Museum and The Giraffe Center. Cap off with a nice Kenyan brewed coffee at Java House. At night, go for an epic nightlife and meet some locals.
Visa: If you're also visiting Uganda and/or Rwanda, it's cheaper to get an East Africa Visa or EAV which costs US$101. This allows entry to Rwanda, Uganda, and Kenya with a single visa and can be applied at the border or airport. If you're only going to Kenya, Filipino citizens are required to obtain a visa online. Approval takes a day or two and costs US$51.
Crossing border: Nairobi to Kampala. From Nairobi, Kenya, take a bus to Kampala, Uganda. It's a comfortable direct bus ride that takes 13 hours.
Uganda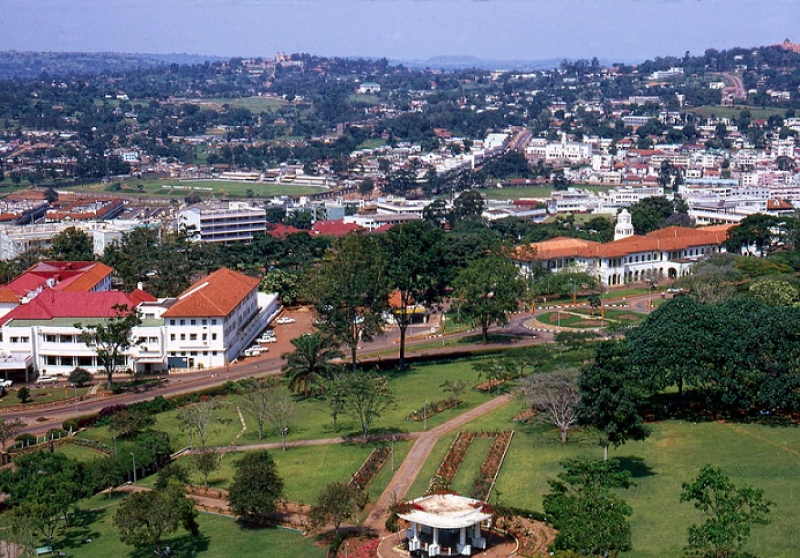 Uganda is famous for gorilla and chimpanzee tracking, a must-do and definitely one of those once-in-a-lifetime encounters you can experience. Lake Bunyonyi and the River Nile are also among its top tourist destinations. But there's more to Uganda than being home to half of the world's mountain gorillas. Kampala, the city's capital, is one of the places where you can see and experience authentic African living while still enjoying the privilege of comfortable and modern infrastructures.
Top things to do: I travelled to Uganda for the first time as a backpacker and went on a free guided tour with Steven who I met via Couchsurfing — highly recommend! Another way to experience the local life is by taking a "taxi" (really a cramped van); Riding a boda-boda; or walking along downtown Kampala to see the real Africa (meaning the modern-day Africa, not tribes covered in tattoos as you probably imagined).
Visa: It's best to get an East Africa Visa for US$101 as a Uganda Visa alone is almost the same at US$100.
Crossing border: From Uganda to Rwanda, you can take a modern and comfortable coach from Kampala to Kigali, Rwanda for about 13 hours.
Rwanda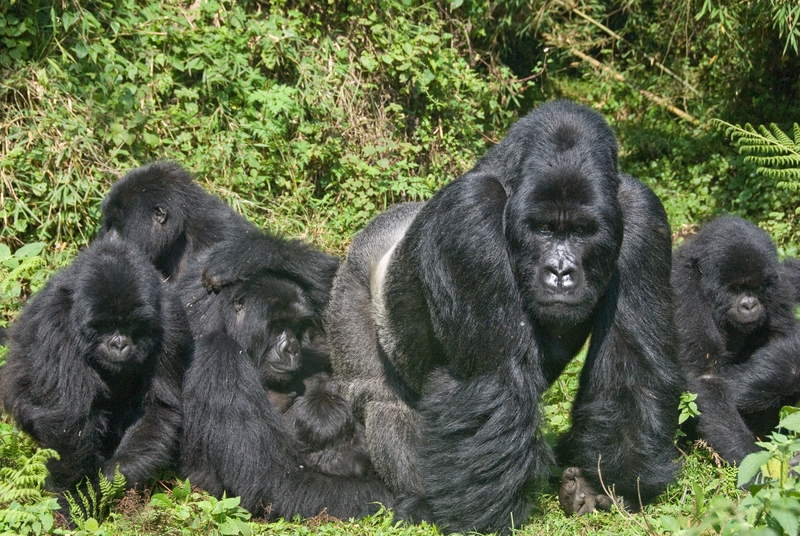 Rwanda and Uganda compete closely as tourist destinations because they have very similar sights and activities. Gorilla and chimpanzee tracking can be done in both countries, unfortunately more expensive in Rwanda by almost double at US$1,500 per person. But what I liked most about Rwanda is the peace and quiet. There's something surreal about the vibe of this country that just makes you want to relax in a hammock and get lost in your thoughts.
Top things to do: Visit the Kigali Genocide Memorial. This museum commemorates the 1994 genocide and they did well in creating a moving presentation of the country's tragic history not so long ago. Watch Hotel Rwanda on Netflix to learn more. It's an amazing film! Walking around Kigali is a nice experience too and you'll find cosy nooks and art cafes in unexpected places.
Visa: If also visiting Uganda and/or Kenya, get the East Africa Visa. If visiting Rwanda only, you can get visa upon arrival for FREE.
Going back to Manila
From Rwanda (or any last destination of your choice), the cheapest option would be to take a flight back to South Africa. From there, fly back to Manila. This is because one-way flights are always too expensive. Planning your travel so that you can book a return flight from Manila to South Africa will still be your best option.

Option 2: East Africa Route
From Manila, fly to Kenya.
Cross the border to Uganda.
Cross the border to Tanzania.
Cross the border (or fly) back to Kenya and back to Manila.
Pros: Visa upon arrival for all countries for Philippine passport holders.
Cons: Expensive fees for top tourist sites (Gorilla tracking and park fees for the safari).

My top pick — Option 2: East Africa Route
Why: All countries are visa-free and it's the "real Africa" where culture is strongest. Even if you skip some of the top activities like gorilla tracking, it's still worth visiting as there's so much to do and experience all over these countries!
For budget travellers, you can go on a safari in Kenya, visit Kampala in Uganda, and in Tanzania, take a ferry to Zanzibar for a nice beach holiday or scout for group safaris to see the Serengeti. In the city, there are options for hostels and affordable hotels. Couchsurfing is aplenty too!
For standard to luxury travellers, there are numerous trusted tour operators to choose from. It is very common to offer overland tours that will cover all these three countries so you only need to book with one operator and they will handle all the ground services for you. These countries offer the best glamping experience with chic tented camps and lodges. Anne and Erwan had their honeymoon here for a good reason!
Also read: A Guide for Filipinos Travelling to Africa for the First Time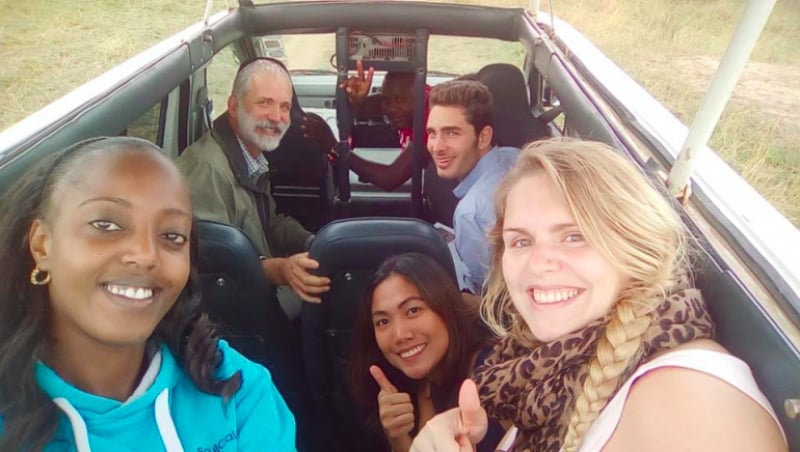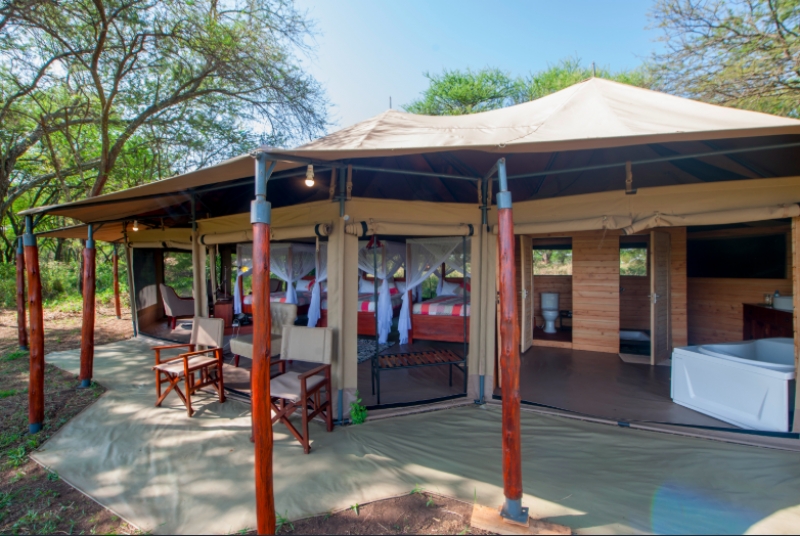 Safety in Africa
With the mention of Africa comes the stigma of yellow fever, malaria, HIV, ebola, etc. While all these are not untrue, what people don't realise is that Africa is a CONTINENT. While there are places that remain less desirable to visit, so are there in other parts of the world. My first solo trip was in Africa and I did not experience any life-threatening issues. In the Philippines, the southwestern part is not any different. Tourists who haven't visited the Philippines also tend to think the entire country is not safe because of, well, media.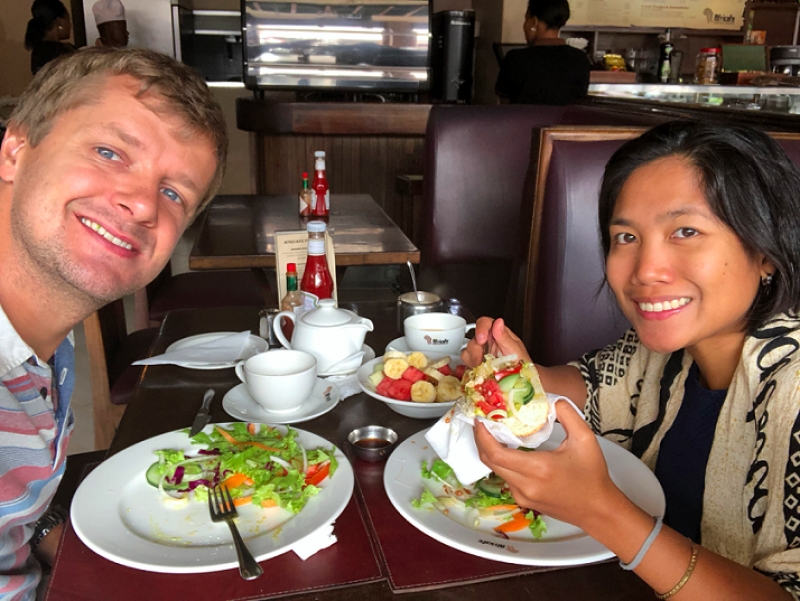 While in Africa
The countries I have in my list (the places Anne and Erwan went to) are generally safe destinations. Just use your common sense and simply be a smart traveller: Don't walk alone at night. Follow the guidelines of your tour operator. Apply mosquito repellant. Bla bla bla.
So to all my fellow Filipino travellers, Europe is not the only option. Go to Africa for an exotic experience and bring out the Simba in you!
P.S. Make sure to bring your yellow fever vaccine certificate!