Western Visayas is comprised of four provinces: Iloilo, Aklan, Capiz and Antique. And while the first three provinces enjoy their share of accolade and hype, Antique is sidelined into obscurity.
But do you know that Antique is one humble place that has it all as well? Almost each of its 18 municipalities has a hidden gem worth exploring. Here's a closer look at some of Antique's highlights. Sit back while you list down the places where you should head to next in Antique.
Also read: 20 Underrated Provinces in the Philippines Totally Worth Visiting
Culasi
Mararison Island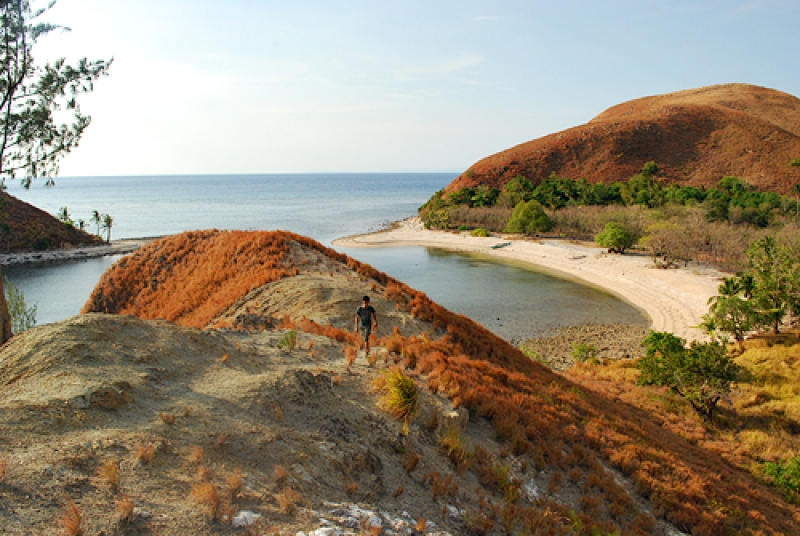 Due to the undeservingly low attention that Antique has been getting, no wonder its pristine islands and natural wonders have also stayed under the radar. But how can you miss such an island as Mararison / Malalison? This unspoilt island has more than just a white sand beach to boast. Aside from its long coastline, it also has the most awe-inspiring sandbar and Laguna blue waters to beat!
Antique is home to many islands like Mararison. Saying that these islands are beautiful is a complete understatement.
Also read: I Survived a Scary Boat Ride to See a Paradise in Malalison
Mount Madjaas
Antique does not only have the distinction of having the only place in Western Visayas where you can find the world's largest flower. It also boasts of having the highest peak – Mount Madjaas. Soaring at 2117 metres (6,946 feet), Mount Madjaas is a mecca to both local and international mountaineers. First conquered by a team of mountaineers in 1977, the mountain has since become the favourite climb of amateur and professional mountaineers alike.
Mount Madjaas is called "the crying mountain" because of the 14 waterfalls around its base. Until now, the mountain is still in its pristine condition. It is home to a very shy cloud rat, wild deer, wild boar and other endemic plants including wild orchids that you can only see there. Due to its virgin rainforest, Mount Madjaas seems to have a climate of its own. Overall, a climb to this majestic mountain is a total experience on its own.
Tibiao
Seco Island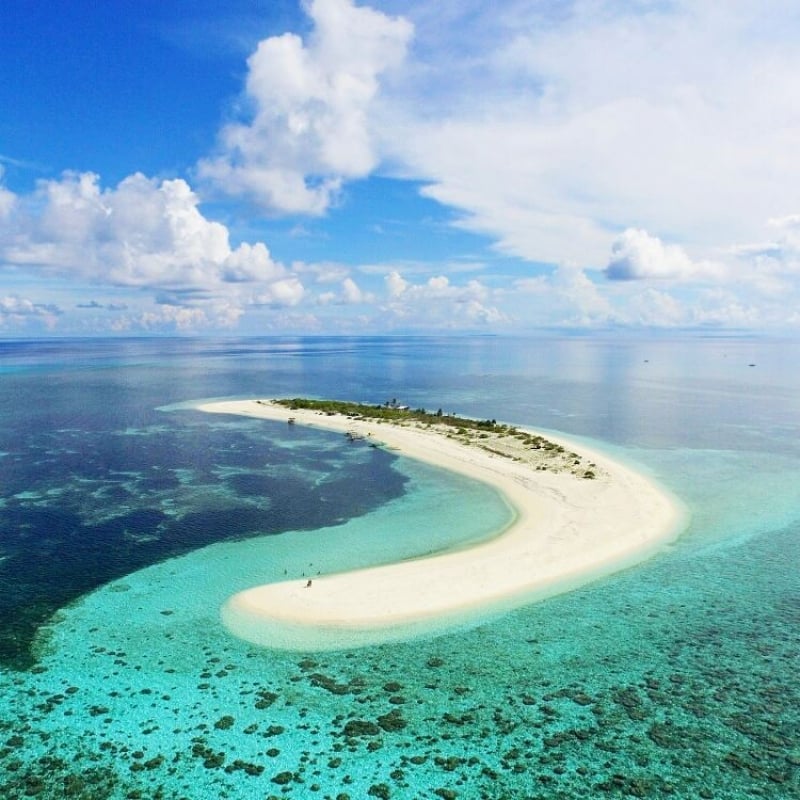 The island owes its name to its elbow-like shape. Seco or siko is a vernacular term meaning "elbow." Since Seco Island was featured in one of the Philippines' largest television networks, it has started to catch some attention. Well, who can endure not to notice an island as mesmerising as this?
Also read: 7 Strangely Formed Islands in the Philippines You Probably Didn't Know About
Kawa Hot Bath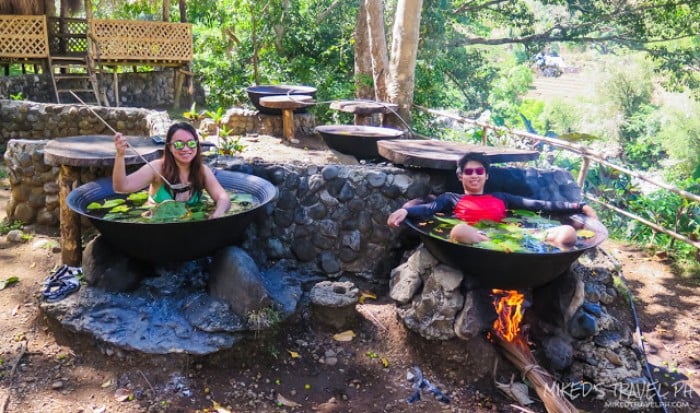 Who says the people of Antique don't know how to relax? I say you think again. Nowhere in the whole of Western Visayas can you experience being literally immersed in a huge cauldron or "kawa" with water and then gradually heated along with some therapeutic and aromatic herbs.
For some, this kind of relaxing the tired body is bizarre. But for those who actually tried it, it's heavenly. You've got to try it for yourself to experience what this unique therapy feels. Don't worry, you'll not end up as a stew or soup.
San Remegio
Rice Terraces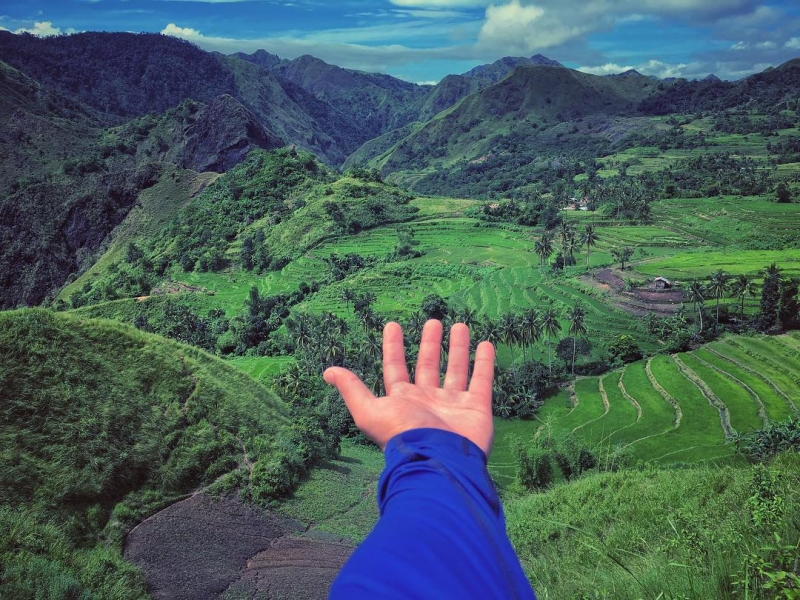 When you hear the words "rice terraces," chances are your mind will immediately bring you to other places, such as Banaue and Bali, Indonesia, right?
But that's not all. There is still another rice terraces that you haven't heard of probably – the 600-hectare Antique Rice Terraces in Gen. Fullon, San Remegio, Antique. This heirloom is the living legacy of the Indigenous People called the Iraynon Bukidnon. A five-hour trek to reach the place, which seems like a different world, is all worth it.
Bugasong
Loom Weaving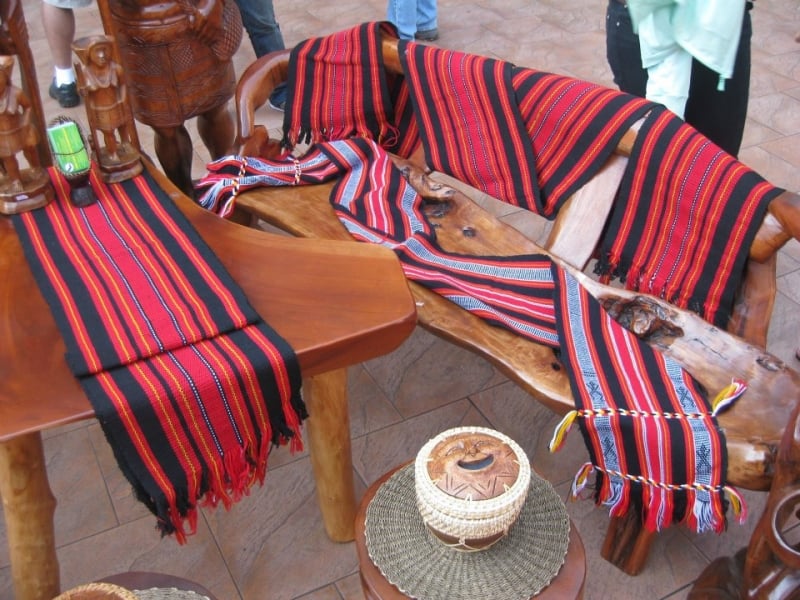 Antique is a culturally diverse province. Among its rich cultural practices until now is weaving. Yes, weaving using native fibres to be made into a "patadyong" or wraparound skirt, scarves, and shawls is still alive and kicking in the province.
Anini-y
Anini-y Church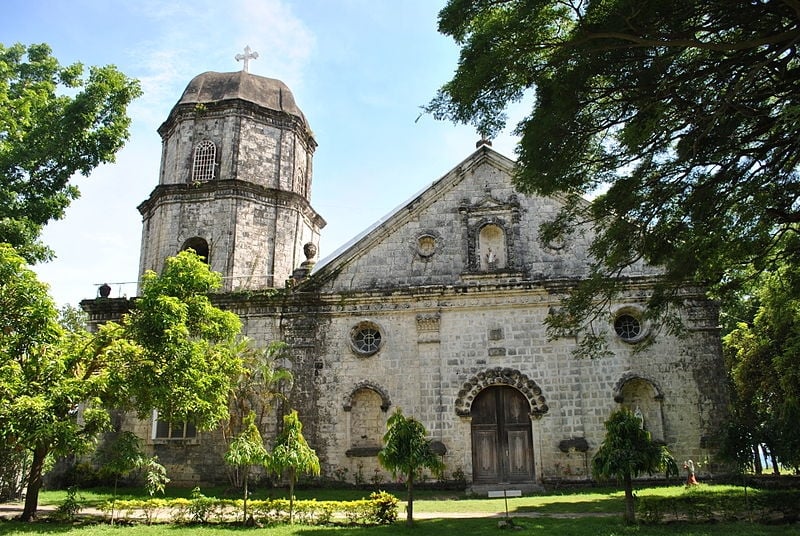 Aside from unspoilt islands and white sand beaches, Antique is also home to many old churches in the Philippines built by the Spaniards during their three decades rule of the country. The almost 400-year-old Anini-y Church located in Anini-y, Antique is one of the oldest and the grandest in the province.
Waste no time. Visit the religious site and be transfixed.
Rafflesia Flower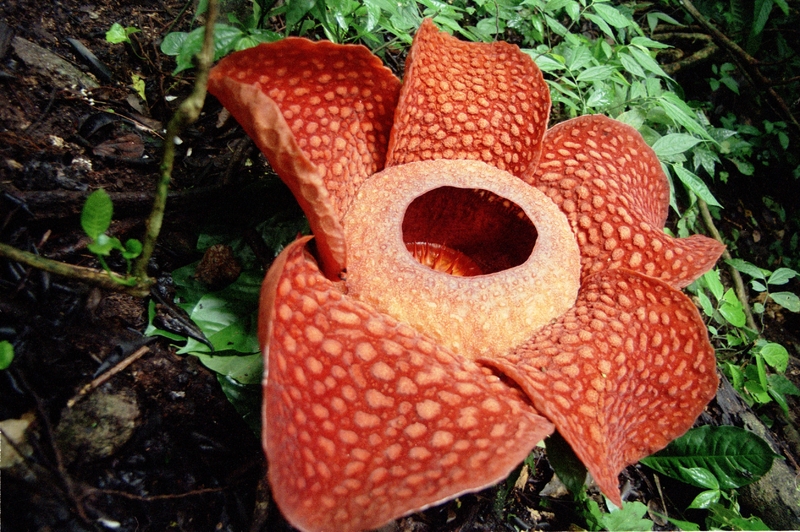 Rafflesia was first found in the town of Sibalom in Antique. Later, other species of this big, exotic flower were also found around the province, especially in the towns of Valderrama, San Remegio, Tibiao, Pandan, Culasi and Sebaste. In all, not one but three species of Corpse Flower can be found in Antique. Rafflesia or Corpse Flower is made famous neither by its colour nor beauty, but its smell. It is generally described as smelling like a rotting corpse when in full bloom, hence, the name. One species, the Rafflesia lobata found specifically in the towns of Pandan and Sebaste, blooms whole year round.
Interestingly enough, the stinkiest flower in the world has become Antique's most celebrated flower. The municipality of Sibalom, where the flower was first found, adapted it as its emblem.
Also read: Our Exciting Day Trip to Tibiao, Antique with Only ₱1,387 Budget
Antique is not just about the above-mentioned things. They are just but a small part of the whole. The best is yet to be. So, have you packed your bags yet? See you in Antique!