Spanning June up to October, summer in Lech Zürs am Arlberg is a glorious sight of radiant green landscapes, resort guests in bold outdoor clothes, and the Austrian Alps enjoying all the sun it can get. Yes, this mountainous region may be known for skiing in the coldest months of the year, but it's only a matter of time before the temperature warms up to make way for a different set of adventures. So pack your sweaters away and embrace a sunny summertime in Lech Zürs am Arlberg, Austria with these activities!
Also read: Lech Zürs am Arlberg: 10 Fun & Exciting Things to Do in Winter
1. Explore the great outdoors through hiking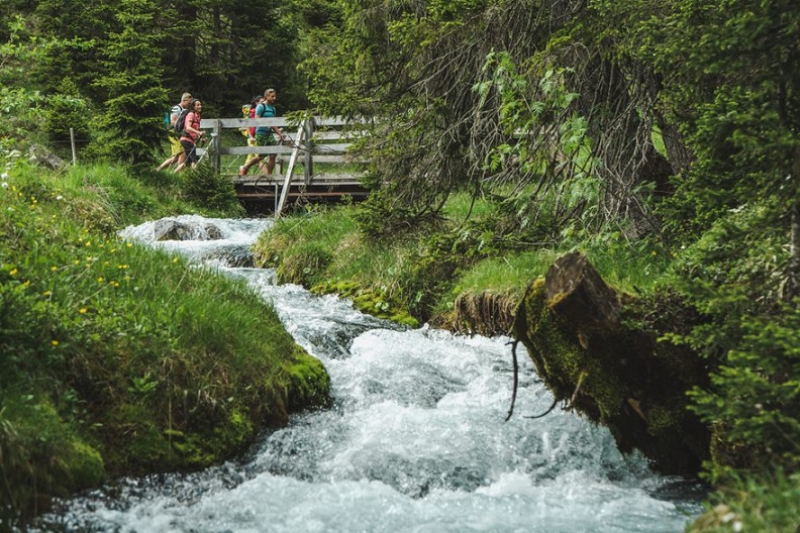 With the average weather set at 20°C, it's the perfect opportunity to head out for some outdoor workout and therapy. Be sure to wear your hiking boots, sunglasses and trusty backpack because once you catch sight of the various trails around you, you won't help but embark on a summer hiking trip alone or with your fellow holidaymakers.
For a start, take on the Lechweg or Lech River trail which has been recognised as a Leading Quality Trail of Europe. Passing through the longest suspension bridge in Europe and ibex goat colonies, the long-distance hike will bring you all the way to Füssen in Germany. Otherwise, you can break off at the many optional endpoints during the journey. There's also the Tannberg trail for discovering the Walser communities in Lech, as well as the three stages of the Green Ring trail. The latter is ideal for mystery lovers as it leads you to hidden lakes, rivers and other surprising stops!
2. Take in the charm of the 'most beautiful places in Austria'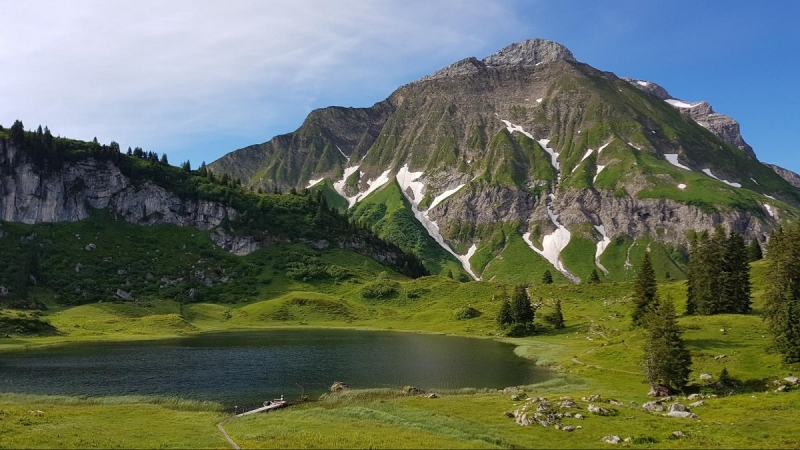 Sitting at 1,793 metres above sea level, Lake Formarin is the starting point of the Lechweg trail. It was hailed as the most beautiful place in Austria in 2015 on the show Nine Places, Nine Treasures. If you're doing the said hike, spending a few minutes at the high altitude lake is a great way to cleanse your feet to prepare for the long journey. Its clear blue water offers a magnificent backdrop for a panoramic photo shoot.
Not long after Lake Formarin's recognition, another local attraction in Lech Zürs am Arlberg already succeeded in sharing the spotlight. Voted the most beautiful place in Austria in 2017, Lake Körbersee am Tannberg provides a tranquil retreat to bona fide nature lovers. Its water is of drinking and swimming quality, and you'll be glad to know that the lake is protected under Vorarlberg's biotope inventory. Around the lake, you'll spot the mountain peaks of Braunarl, Mohnenfluh and Widderstein as well as a 90-year-old hotel. That's right. So if — or better yet, when you feel like the lake's beauty is too much to take in for only a few hours, know that your accommodation is already taken care of.
Both lakes are home to a few fish species, including trouts, a freshwater fish commonly found near the Europe-Asia border and North American countries. If I were you, I'd make sure to bring a fishing rod and a few fishing friends for a well-spent summer day!
3. Devour as many gourmet delights as you can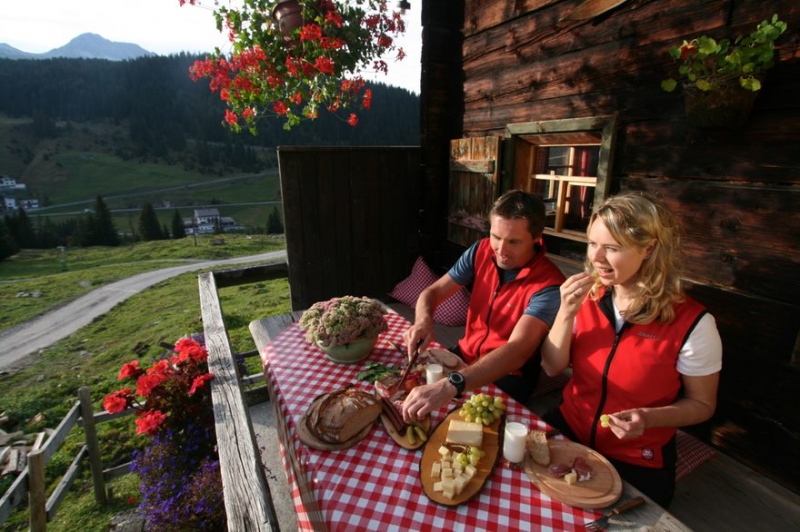 Did you know that the mountain village of Lech Zürs am Arlberg has the largest number of top-rated restaurants compared to its international counterparts? Named the World Gourmet Village by the Vöslauer-Falstaff Awards in 2008, Lech Zürs am Arlberg truly promises an eating experience like no other, notably, from a height of 1,450 metres above sea level!
That's not all, three of its restaurants were again recognised by the Falstaff Restaurant Guide this year! This is quite impressive considering Lech Zürs am Arlberg is popularly known as only a skiing or hiking destination. Remember to try the classic Austrian favourites, Beuschel and Gröstl!
4. Drive through the Alps in a vintage car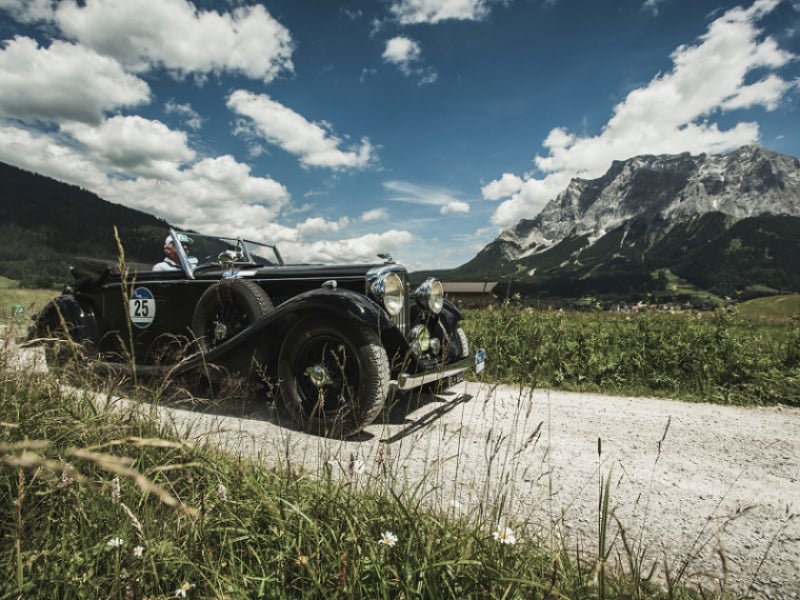 Once you've satisfied your eyes and palate, it's time you seize the roads of Lech Zürs am Arlberg for an adrenaline-pumping drive through the Alps. One of the best ways to do it is by joining, or at least witnessing the much-awaited Arlberg Classic Car Rally. Starring vintage cars and intrepid car enthusiasts, this event is about to mark its 10th edition come 2019.
Covering some 600 kilometres, the route will pass through the valleys of Vorarlberg before making it to Appenzell, Switzerland. The rally normally takes three days and comes with approximately 20 special stages. Whether you want to channel your competitive spirit, or simply want to experience the joy in riding to its fullest (and most scenic, might I say), the Arlberg Classic Car Rally is one item you ought to cross out on your Austria bucket list.
5. Jam in a music festival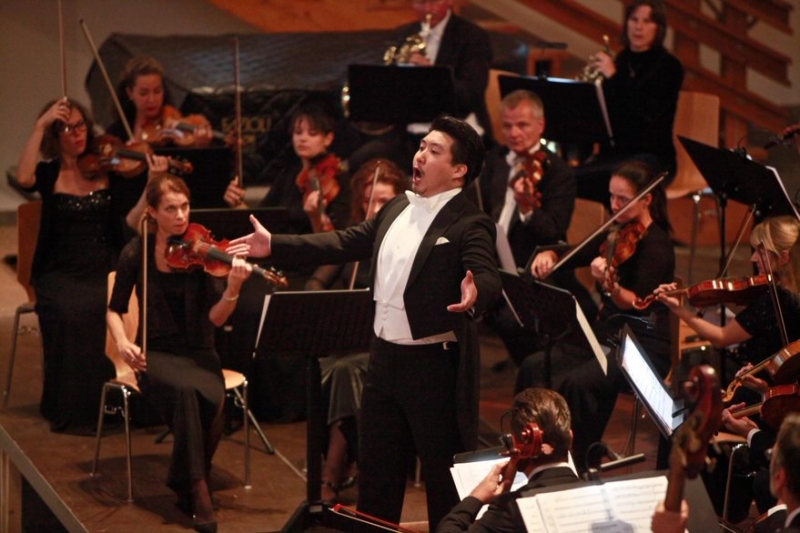 We already know Austria as a hotspot for music and the arts, with countless music festivals flourishing here and there. Since 2012, the Lech Classic Music Festival has provided a platform for international and beginner composers, vocalists, instrumentalists and conductors to serenade the local and visitor community through world-class music.
The festival is made up of gala concerts that run every evening across several days. Its next edition will be held from 29 July to 3 August 2019 at the Neue Kirche Lech. With the serene Alpine scenery already providing half of the ambience, the 8th Lech Classic Music Festival is certainly all set to be a hit once more!
6. Play with light at the newly opened Skyspace Lech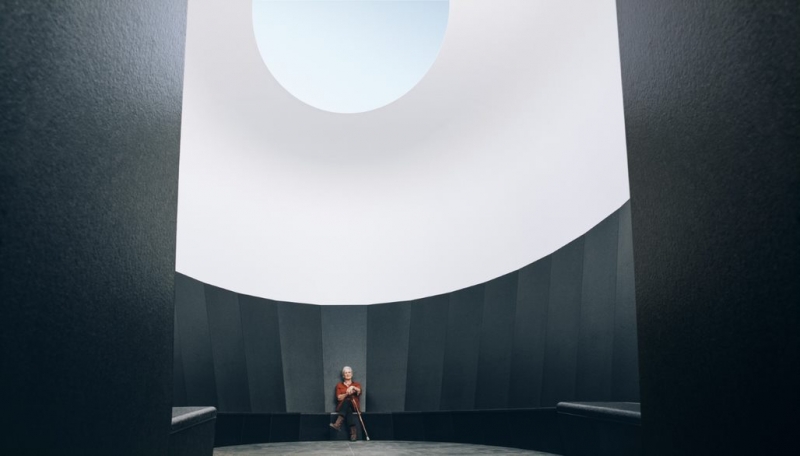 For both art and nature lovers, there's a new place in Lech Zürs am Arlberg that lets you satisfy your interests — the Skyspace Lech. Developed by American artist James Turrell, this avant-garde walk-in lightroom embodies the meeting of the Earth and sky by playing with light, space and time.
One of the things you'll look forward to is the opening in the ceiling within the sensing room. On favourable weather conditions, this part of the facility lets you take a peek into the sky as though it were a piece of art inside the room. Depending on the time of day, the room light changes from one colour to another. Adding to the visual spectacle that you will experience inside Skyspace Lech is the view of the 2,599-metre high Biberkopf peak through a 15-metre long tunnel!
7. Learn how to play golf or join a golf competition!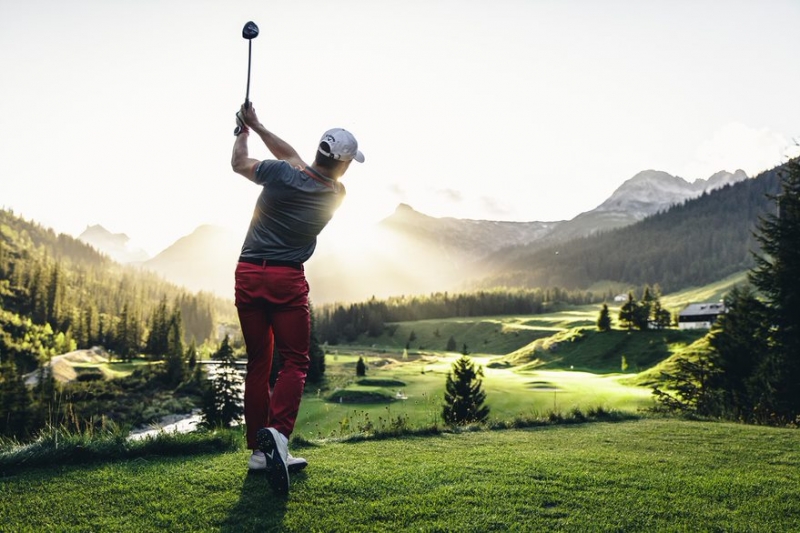 In many ways, the dramatic landscapes at Lech Zürs am Arlberg are enough to make you feel like you're looking right at a golf course. Finally, the resort made the most of this by opening its own golfing facility just two years ago. Set within a 65-kilometre radius, the 9 and 18-hole fields of Golf Course Lech Zug are open to all kinds of players.
For beginners, you can first enrol in the nearby golf school at Hotel Berghof where you can practise on a 3×3-hole course. By the end of your training, you should be able to participate in one of the summer golf tournaments held in Lech Zürs am Arlberg, such as the Arlberg Classic Golf Cup. The competitions welcome both locals, guests and even hoteliers — a great way to meet and have some summer holiday fun with the entire Lech Zürs community!
Tip: Don't miss out on all of Lech Zürs am Arlberg's summer activities and get the My Lech Card. Use this card to join themed hikes, visit Lake Formarin (or other lakes in the area), enter Skyspace-Lech and more for an affordable rate of €22 (two days) and €35 (seven days)! Get your My Lech Card here.
Needless to say, there's a lot more to Lech Zürs am Arlberg than its ski slopes and winter spas. With its all-around terrains, there's no question — you can find something to do for yourself on a summer visit to this enchanting mountain resort village!
For more information, please visit Lech Zürs am Arlberg's official website, Facebook page and Instagram.
---
Brought to you by Austrian National Tourist Office (ANTO) and Lech Zürs am Arlberg.
Originally posted on TripZilla.com