Contributed by Ezaiplorer
Apo Island is a volcanic island located at the southeastern tip of Negros Island. The name "Apo" comes from the Filipino word meaning "grandchild". Currently, the island reportedly has over 650 fish species and an estimate of over 400 species of corals. If you can't travel to Palawan or Boracay, this could be a good alternative for you!
Also read: Apo Island: A Road Trip and Activity Guide
How to get there
1. To Dumaguete City
To reach the island, go to Dumaguete City first. You can either take a plane, boat, or travel by land to reach the city.
2. Dumaguete City to Malatapay Port
From Dumaguete City, take a tricycle going to either Ceres Bus Terminal or directly to Malatapay Port. Malatapay Port is located in Zamboanguita where the boat going to the island is at the dock. Dumaguete City to Malatapay Port is around 30 minutes to an hour.
If you will take a tricycle to Malatapay Port, make sure to bargain and ask some locals about the fare. Some drivers charge higher because of the distance and they do not have passengers in going back to the city.
In our case, we hailed a tricycle from Dumaguete City to Liquid Resort in Dauin where we stayed for the night. The driver charged us ₱400 but if we contacted the resort to inquire, it would have only been ₱300. It's ₱250 coming from the resort to Malatapay Port, and vice versa.
3. Malatapay Port to Apo Island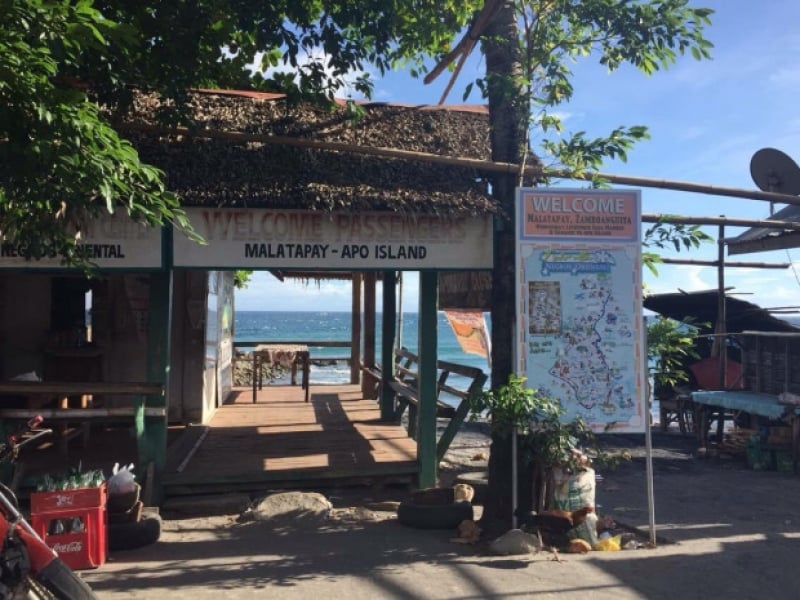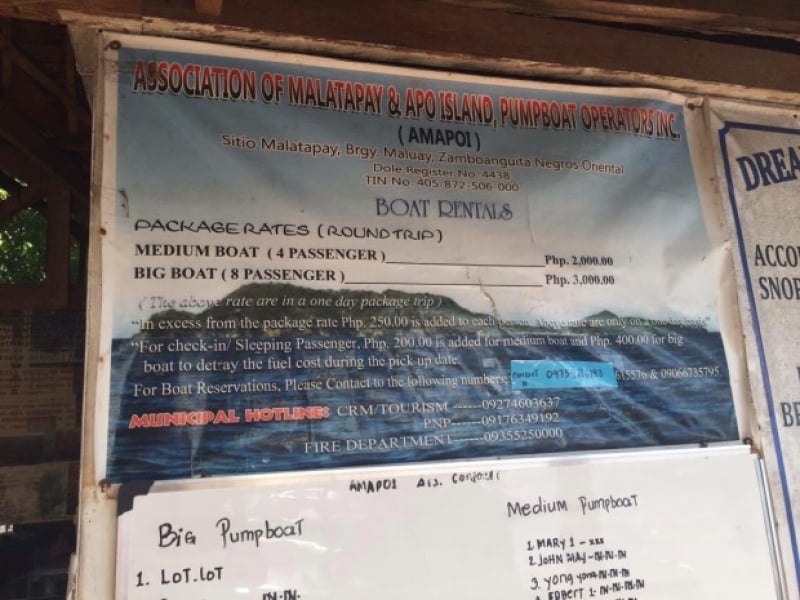 The moment you arrive in the port, head to the tourism office. The staff will accommodate you and point you to the boat that will take you to the island. The rate depends on the number of passengers, and it's for a two-way already.
If you're using the boat during the day, the boat can wait for you, but if you are staying overnight, an extra cost will be charged since the boat will go back the next day.
It's a 30-minute bumpy boat ride to reach the island. Make sure to keep your things safe from the water, unless they are waterproof or placed inside a dry bag. You will surely get wet. Know what to wear and bring.
Why go to Apo Island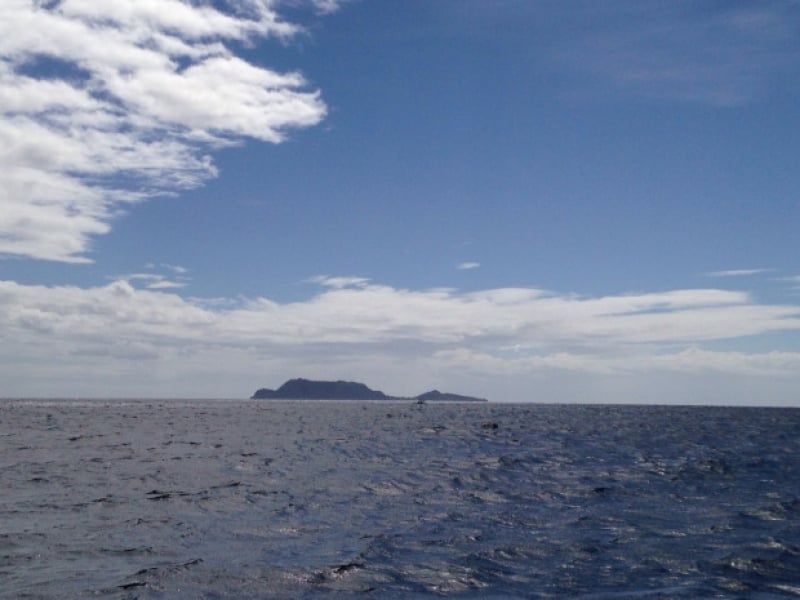 If you are a nature lover, you will surely adore the place. It is surrounded by plants and trees. Apo Island also has a rich marine life and is truly perfect for relaxation. If you want to get away from the hustle and bustle of the city, then this is a great place to be. I heard that you can even tour the whole island by foot in a day.
But the most common purpose of tourists when they visit is to go scuba diving, snorkelling, and swimming with sea turtles.
There are many foreigners visiting the island and most of them go there to scuba dive. Of course, it's worth it due to the rich the marine life and how the locals maintain and take care of the environment.
Day guests like us are usually there to snorkel and see the turtles. And if you are lucky, you can even have a photo op with the turtles or have them as your photobomber. Also, do not forget to see their beautiful corals and take a picture of the school of fish.
What to do when you get there
But wait. Control your excitement! You cannot just hop off your boat and run to the sanctuary to snorkel. There are some things you have to do.
First, go to the tourism office in the island near the resort and pay the environmental fee of ₱100 each.
Next, hire a guide and rent snorkelling gears. See rates below.
Guide – ₱300 for four pax
Mask – ₱100 each
Booties – ₱100 each
Vest – ₱100 each
If you have these at home, better bring it to minimize your expenses. It is advisable to use booties because you will be stepping on rocks/stones and not fine sand. You need the mask to appreciate what you can see underwater, and the vest is obviously important to keep you afloat in the deep water.
If you're bringing things and staying there the whole day, better rent a cottage. The cottage costs ₱300. Your stuff is safe since the owner will be there to guard it.
The food on the island can be a little bit expensive. So it is better to bring lunch, snacks, and drinks. But if you're not able to, you may ask the cottage owner to cook lunch for you.
Where to stay
If you are planning to stay overnight or more, research ahead for the most suitable resort for you.
What you can see in the docking area of the boat is Apo Island Beach Resort, which has the same owner of Coco Grove Resort and Coco Grande Hotel, and Liberty Lodge and Dive Resort. Just contact them for the updated rates. The electricity in the island is only from 6pm – 11pm unless the resort has its own generator.
If you are planning to visit the island, you may check the photos below. We took it during our trip last November 2015.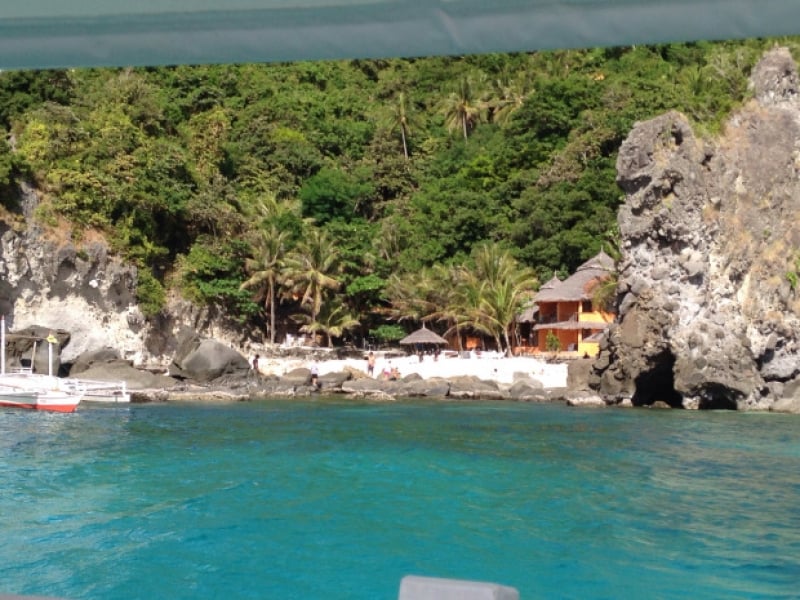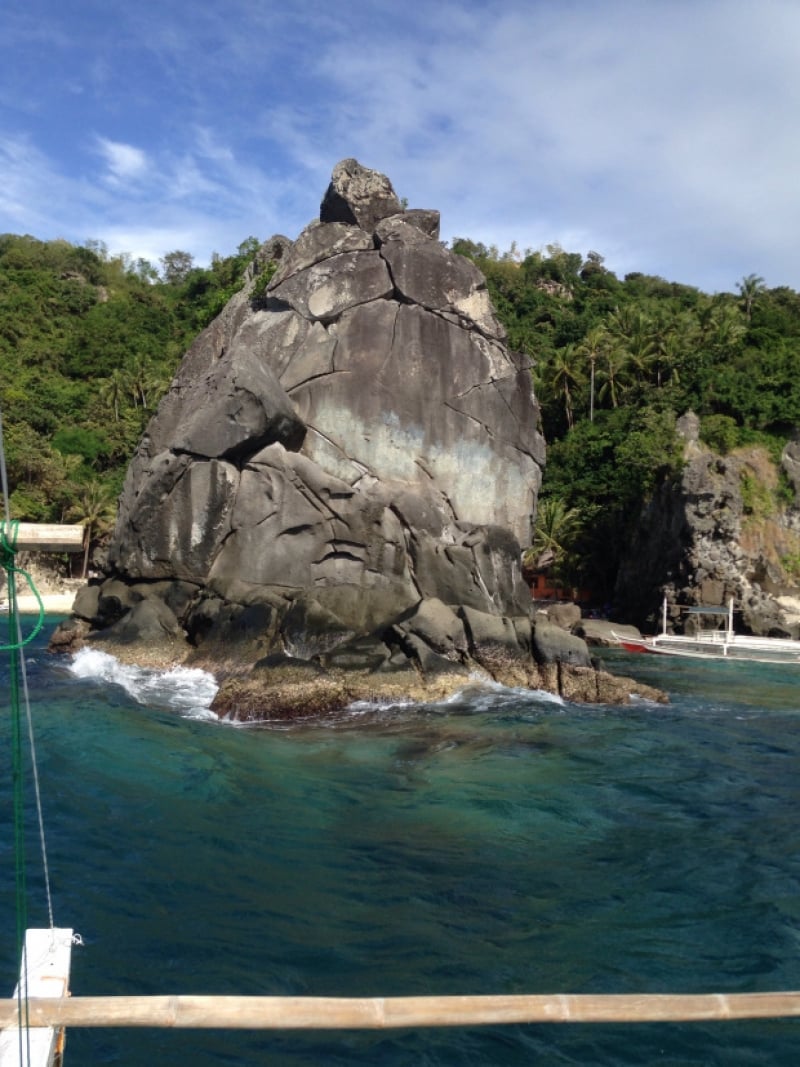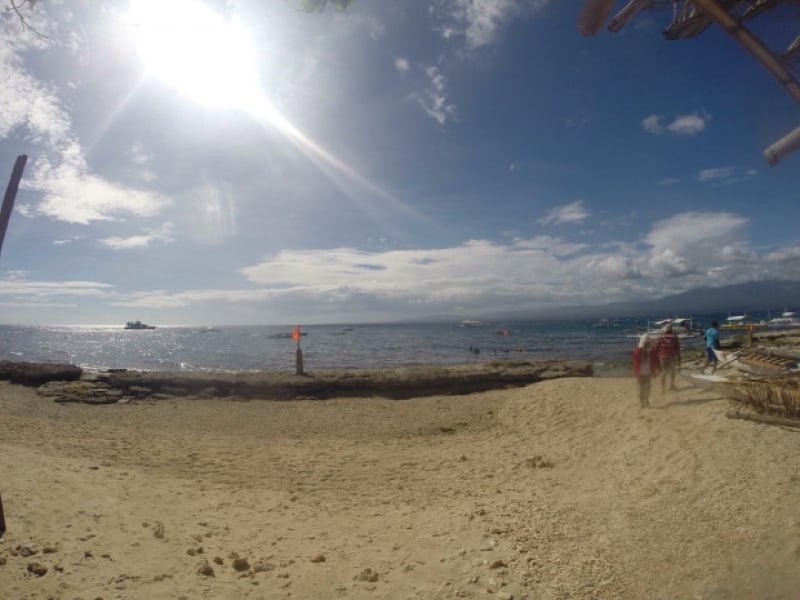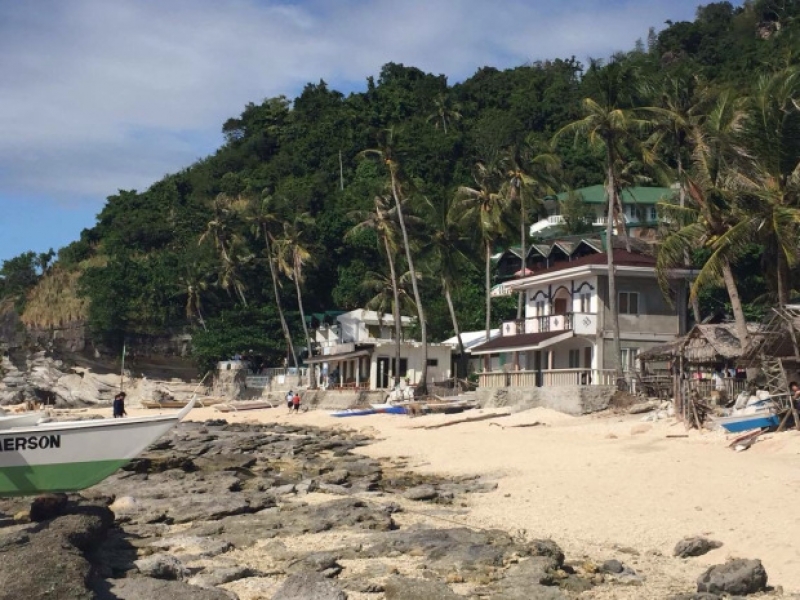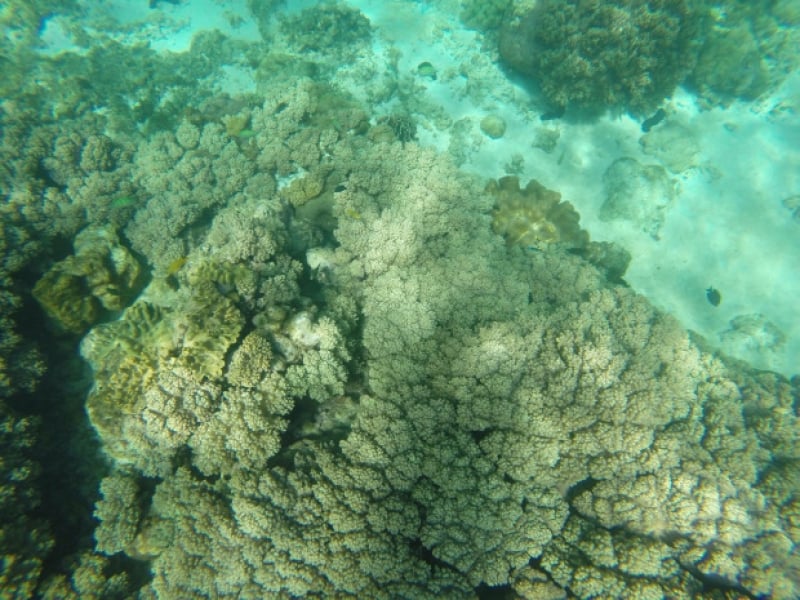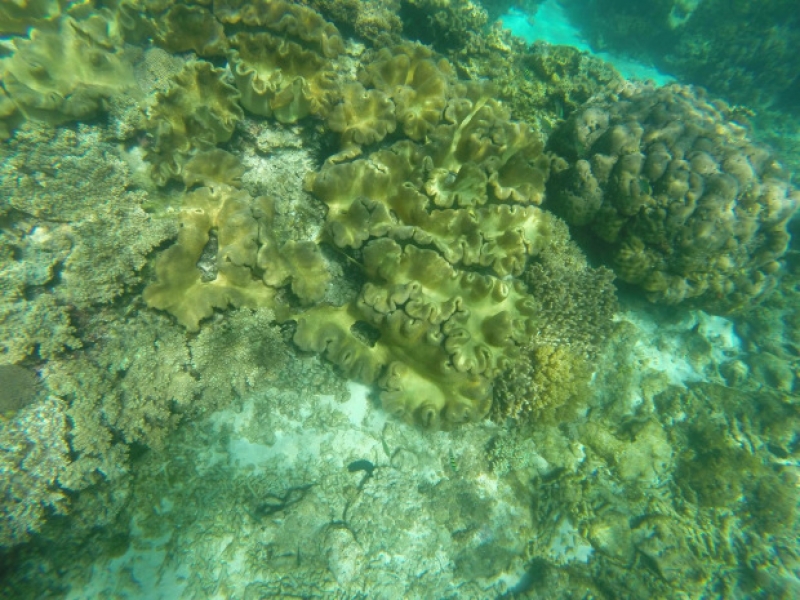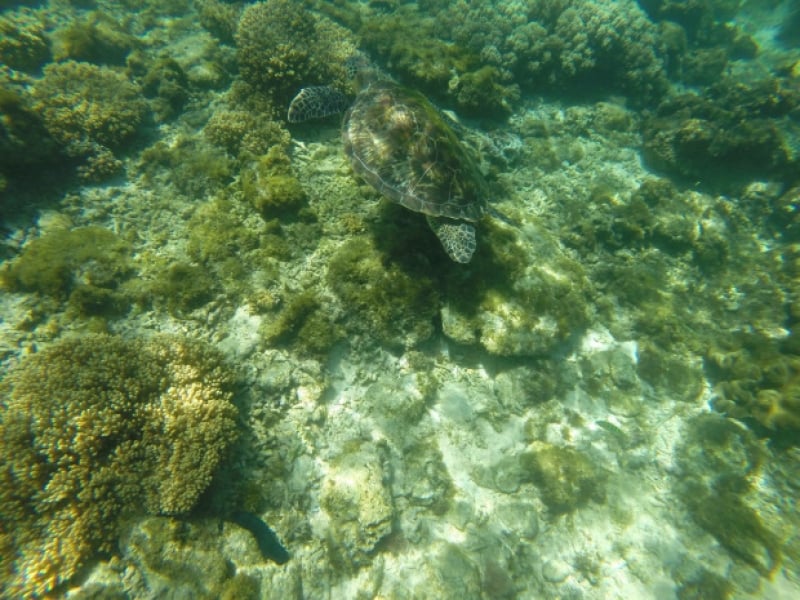 I met a new friend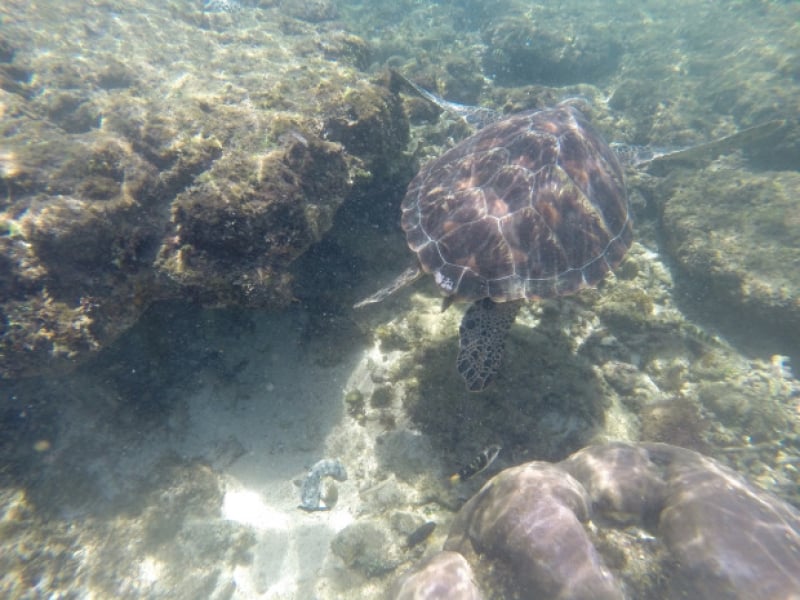 THIS. And lots of them! #turtle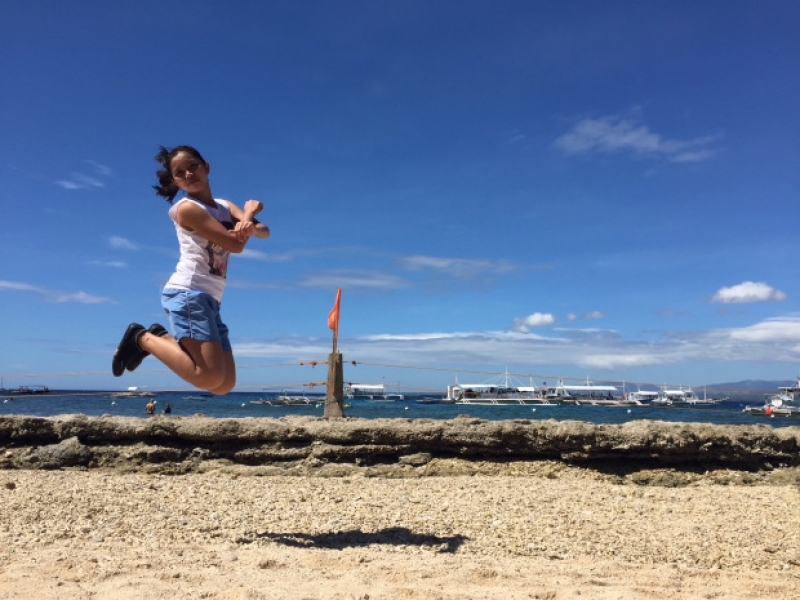 Checked off my bucket list! Happy jump shot! #ezaiplorer
If these photos amazed you, more so when you go there in person. So put Apo Island on the map and on your bucket list because we all need these natural wonders to take a break from the polluted city and daily grind.
Mother Nature is the best! Happy Adventure!
Also read: How Our Barkada Visited Apo Island and Siquijor for Just ₱2,560 Each