Contributed by The Red Kid
I never thought of Argao and I had never heard of it before. It's a municipality that is quite small in terms of land area, but its historical sites excited me. For Cebuanos, Argao can be a weekend getaway with your barkada since travel time is approximately two to three hours from Cebu City.
Also read: See You In Cebu: A Three-Day Barkada Material Itinerary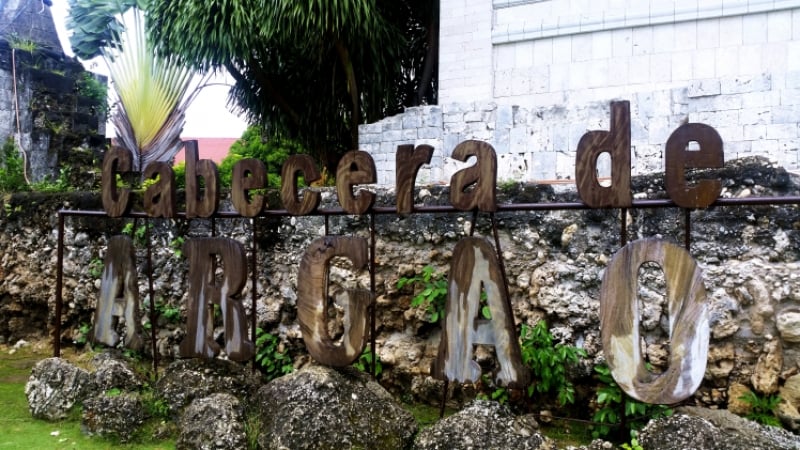 To avoid traffic, be sure to leave Cebu City as early as 7am since we all know traffic nowadays is very frustrating.
Like I said during my Ormoc backpacking trip, visiting a church in town is a must for me. The thought of seeing an amazing structure and historical landmark that dates back to the Spanish-era made me feel reflective. 
Get a peek at San Miguel Archangel Parish Church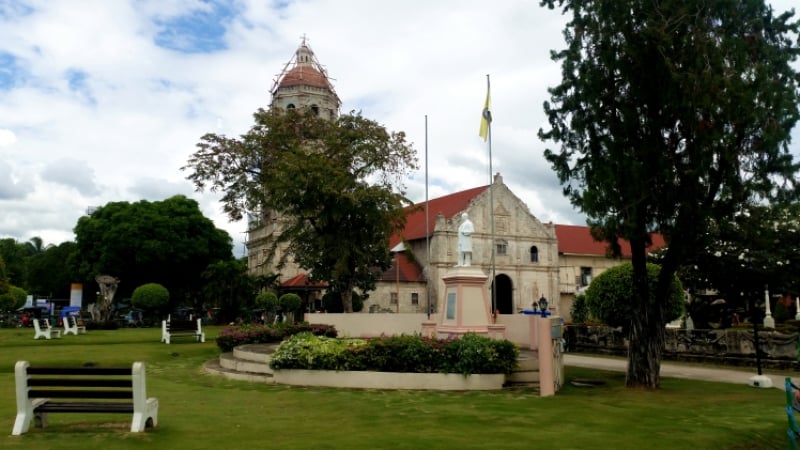 During the Augustinian order, the Baroque designed church was erected in the municipality of Argao from 1734 to 1788 using only raw materials such as stones, corals and mud. Amazing right? It's a two-level structure with marvellous paintings on the ceiling which depicts the life of angels in heaven.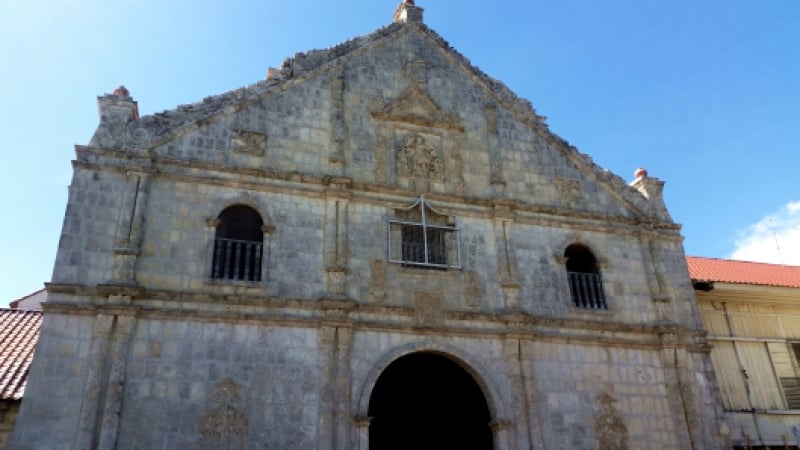 It was painted by a renowned Cebuano painter Raymundo Francia. By the way, I love history, that is why I am fascinated by old structures and massive buildings from the past.
Pose at Argao Hall of Justice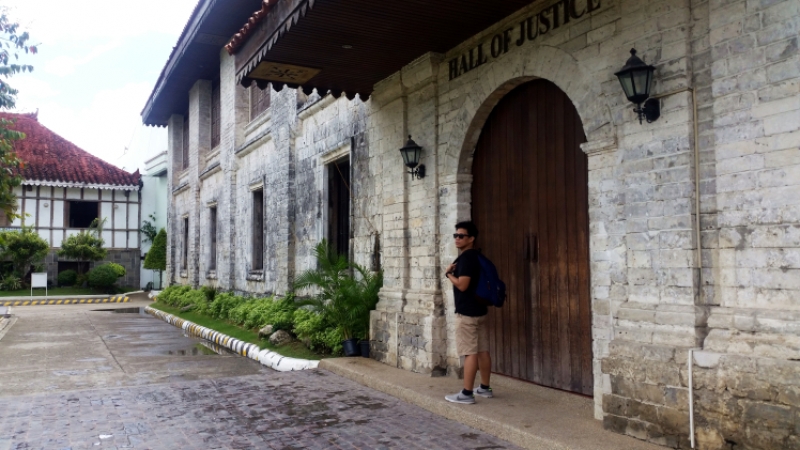 Argao Hall of Justice is another historical landmark of Argao. It was constructed during the Spanish regime in the Philippines and was used as a cuartel during World War II. The walls are made up of big rocks and corals.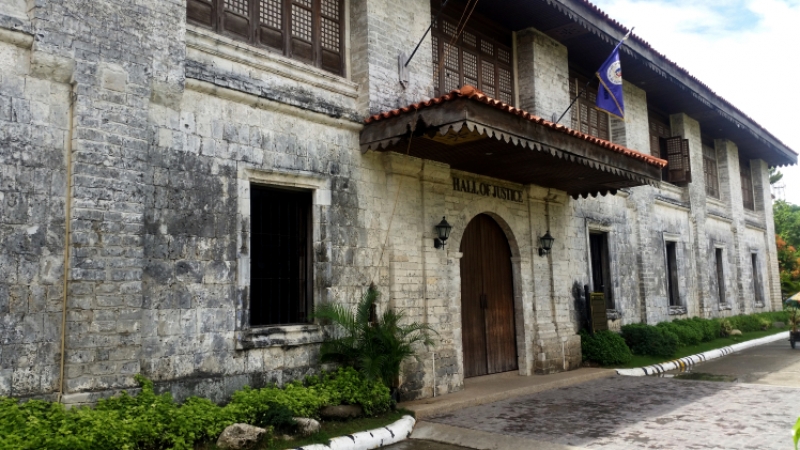 Visit the Unity Plaza
Located in the vicinity of Justice Hall, the plaza is a place to unwind. It has this Spanish feel because of its manicured garden, plus you'll see old Spanish cannons.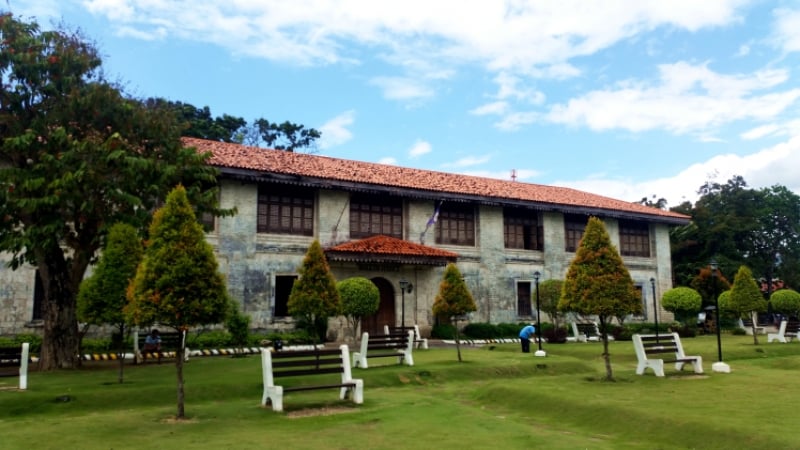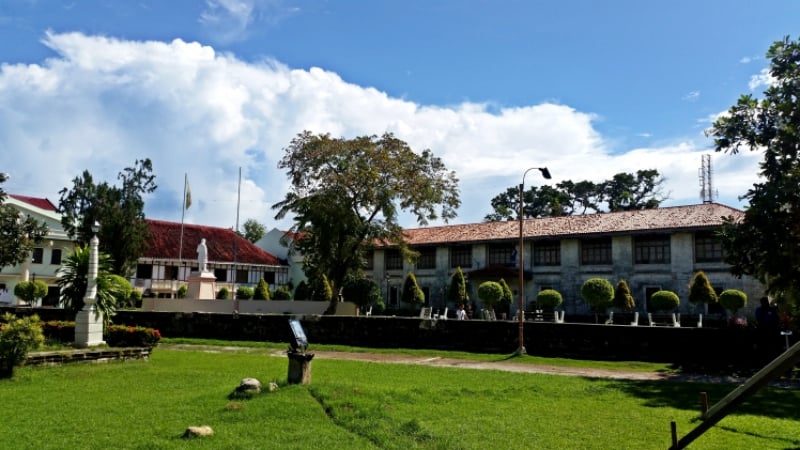 See the Puerta Marina and the Capella Murtuaryo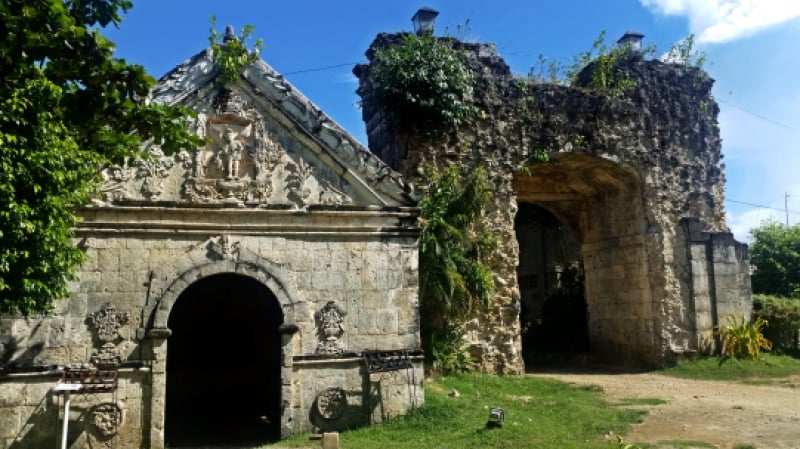 Puerta Marina was built as a gate entrance during the Spanish-era to enter the town centre. Additionally, it served as a watchtower against looters for the whole town of Argao. You can see by its structure that it was made by lime and coral stones. Luckily to this day, it is preserved as a heritage site.
It's also a small chapel used by the town locals for funerals. Natives say that children who were unborn or babies who died during infancy were buried on the perimeter of the chapel during the Spanish rule.
Also read: 15 Ways to Enjoy Southern Cebu
Take a detour to Riverstone Castle
If you are a die-hard fan of Game of Thrones, you shouldn't miss this one of a kind castle in Argao. Riverstone Castle was built in 2002. It is a lavish garden inspired castle with tons of excitement along the way once you tour the whole establishment.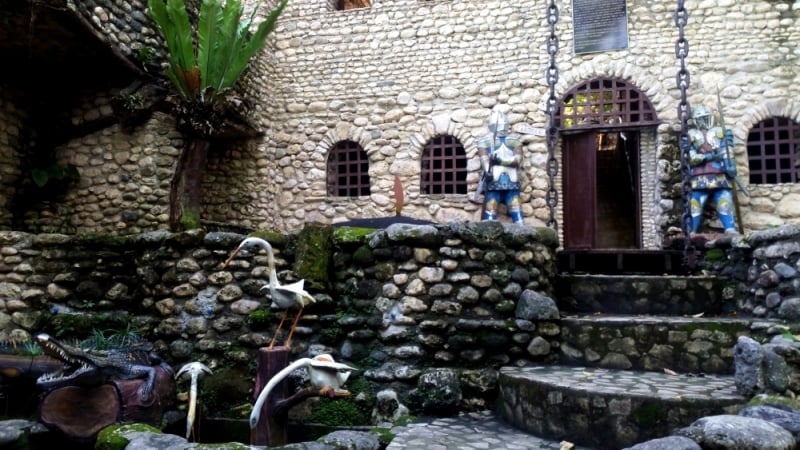 The grand facade of the castle has this Vikings-inspired gate leading to an underground wine cellar where you can indulge in the wine.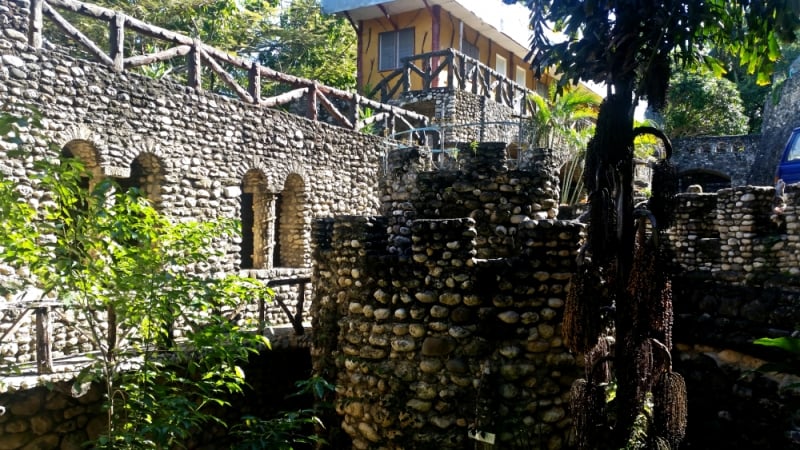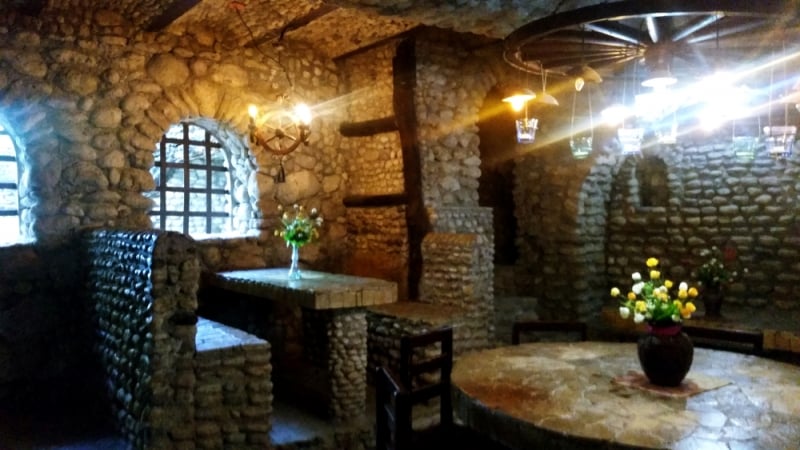 On a personal note, I was amazed by this amusement park. The castle itself is newly constructed. But the plants and painted stones made it feel like that the castle was built long ago during a time of kings and queens. Bring your kids because they will surely like the Vikings-inspired atmosphere.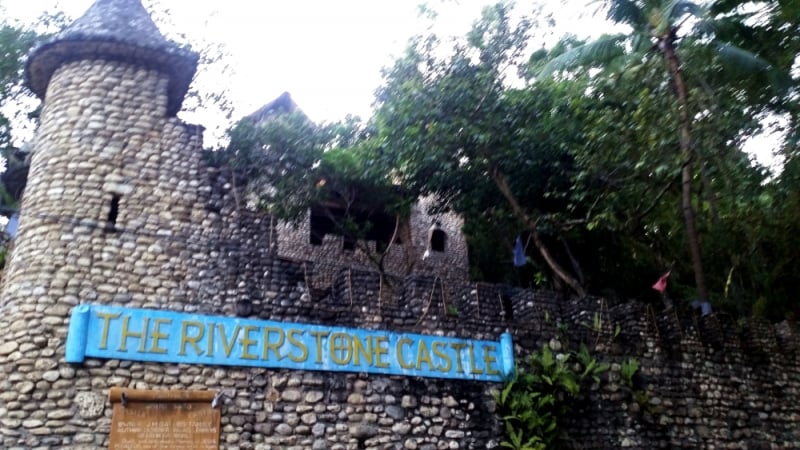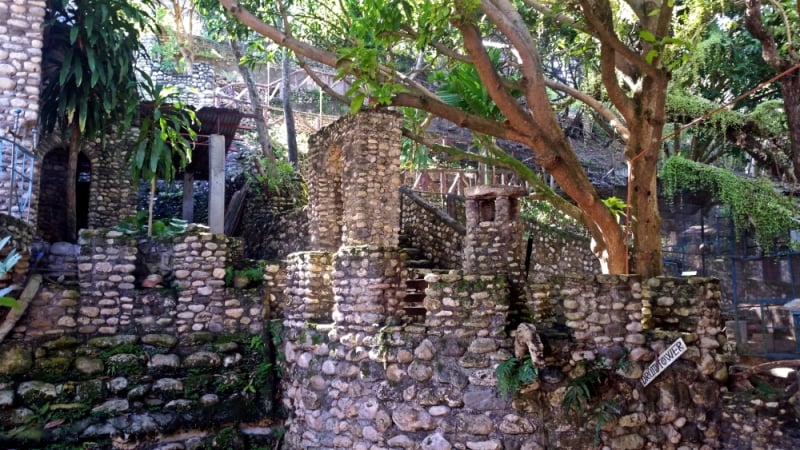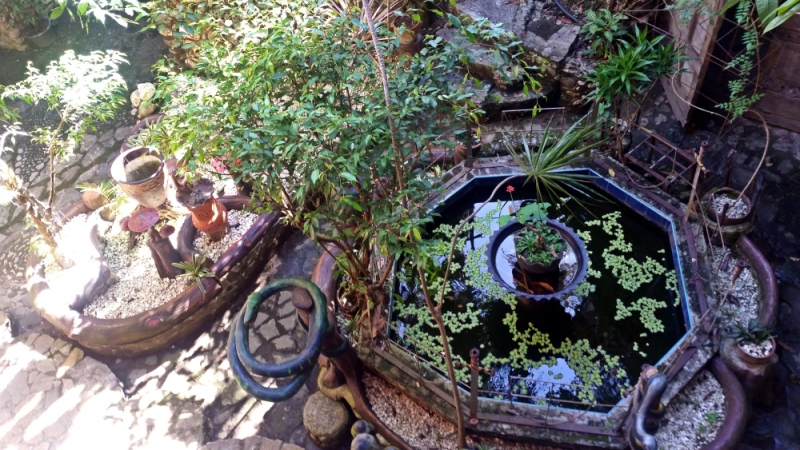 Have a mouthful bite of Argao's famous Torta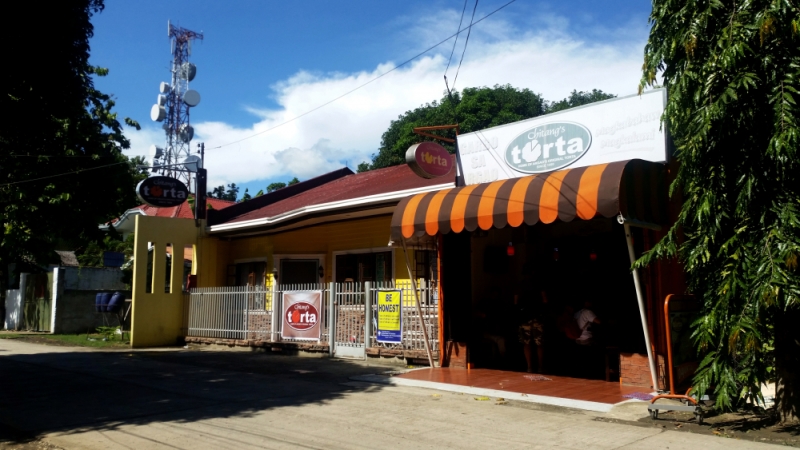 Filipinos always love merienda delicacies. Do not forget to buy the famous Torta of Argao in Aling Chitang's Torta speciality. The Torta is creamy and has this distingue taste of sweetness and a little bit of sourness. Better buy a whole pack for your family.
Also read: My South Cebu Trip: 4 Days of Great Adventure with My Barkada