Contributed by My Dose of Wanderlust
Fascinating country, visa upon arrival, ₱7,000 budget for a 4-day itinerary including food, tours, accommodation and visa fee: Armenia could be your next travel destination!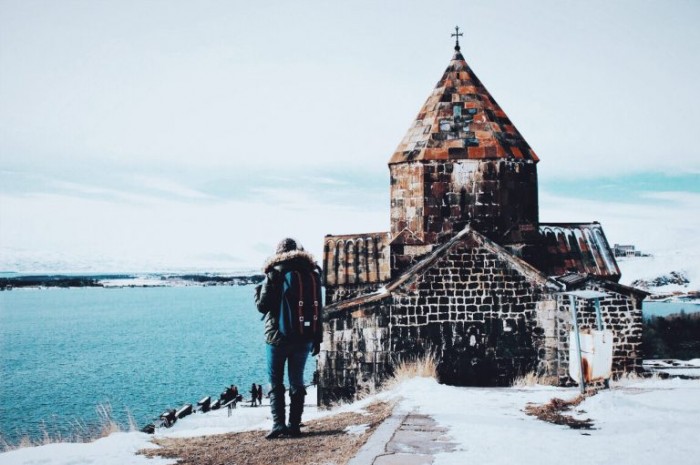 Wait! Where is Armenia?! Perhaps you have the same question in mind when you first heard that country.  (Sounded quite familiar but I guess I was too sleepy during World Geography class.)
Armenia is situated between Europe and Western Asia (Eurasia) along with Azerbaijan and Georgia. I haven't heard so much about this country until my friends urged me to visit Armenia.
Tick Armenia off your travel bucket list now! Got no time to plan? Let TRAVEL ARMENIA TOURS do it for you — from accommodations to transfers to group tours, they will help you have a fun, memorable Armenia experience. What's more, they even allow you to create your own package.

One of my friends invited me to join their trip and I said yes! But there was nothing else that made me more excited about going there than being able to experience my first snowfall and posting it on Instagram. However, there's more to Armenia than snow and opportunity to travel. Being a less popular travel destination compared to our neighbouring countries like Singapore, Thailand, Cambodia, Japan and Korea, it surpassed all of my expectations.
Also read: 10 Days in Europe (Georgia, Armenia & Azerbaijan) Under SG$1800/US$1250 Including Flights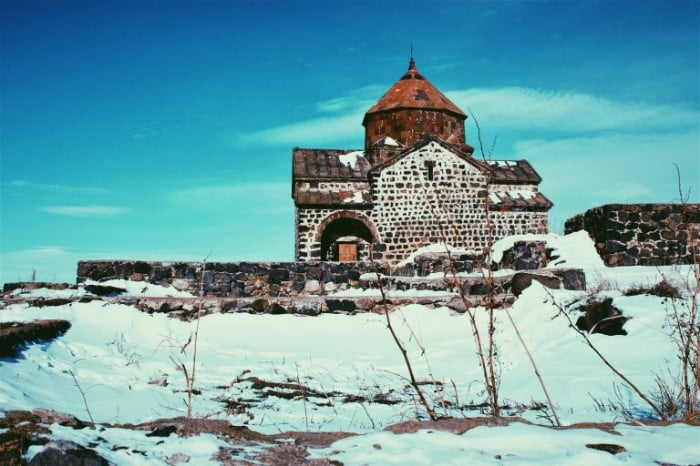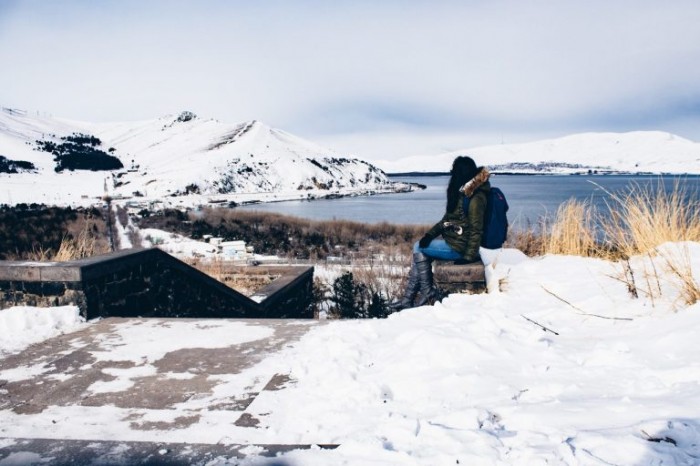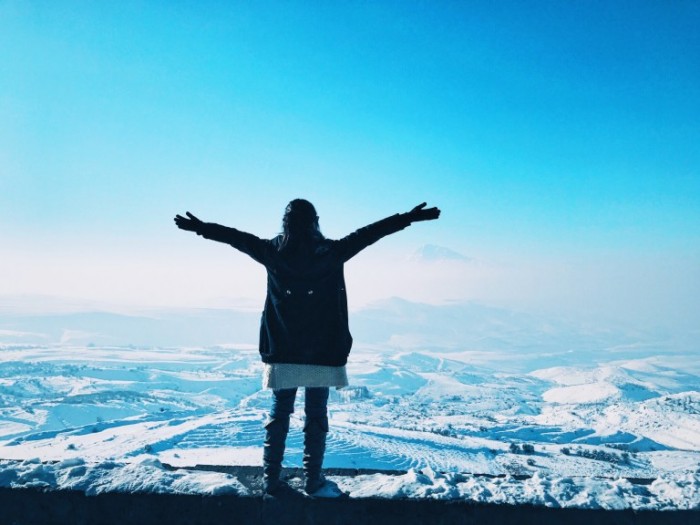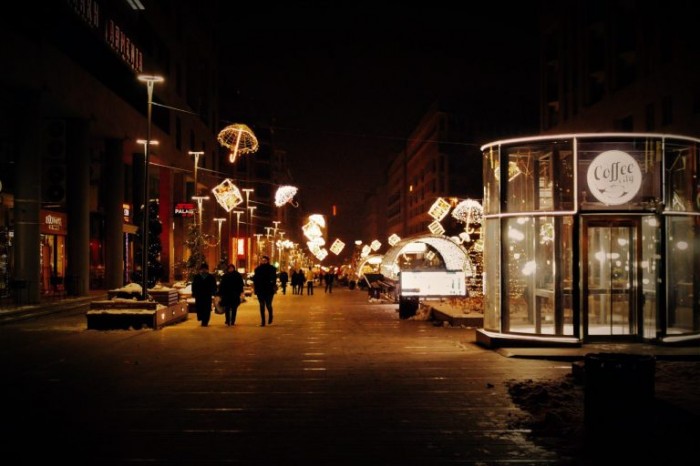 Armenia is a lovely country with beautiful people, rich culture, fascinating history, wonderful places and scenery. Experiencing all of these, I can't believe that this is by far the least expensive country I've been to. I don't like to bore you with so many adjectives just to describe how beautiful Armenia is. But I hope these photos will give you a dose of wanderlust! They say a picture is worth a thousand words!
Planning for your next travel? Include Armenia in your travel list! Here's a brief guide including our budget and itinerary.
Flight
We booked a direct flight from Dubai to Armenia through flydubai. It cost us 1040د.إ (United Arab Emirates dirham) or approximately ₱14,000, baggage allowance included.
However, if you are coming from the Philippines, there's no direct flight from Manila going to Armenia. The easiest and probably the cheapest way is to book connecting flights from Manila to Dubai through Cebu Pacific then Dubai to Yerevan through flydubai. No need for transit visa in Dubai provided that the scheduled departure of your second flight is within 24 hours upon arrival in Dubai. Also, you could look for other connecting flights with layovers to Doha, Moscow or Macau, but usually they are the longest and most expensive ones. Airfare can range from ₱20,000-45,000 depending upon the airlines, promotions and the season.
The plane ticket might be quite expensive but other travel costs in Armenia is by far the cheapest that I've experienced. I was surprised when I came home and computed all of my expenses. In 4 days, I spent approximately ₱7,000 (~US$140) on food, accommodation, airport transfer, tour and visa! You can check out the budget breakdown below.
I suggest you download Google Flights app or track prices from Expedia, Cheapflights, Farecompare and Skyscanner. Sign up for their email alerts or make it a habit to check for airfares every day. Who knows, you could be lucky enough to score a cheap flight!
Visa
Going to other countries with our Philippine passport, the first thing that we often think about is getting a visa. There are many requirements to obtain one and we often get anxious about getting denied. No more worries! Philippine passport holders can get a visa on arrival in Armenia! Arriving at the airport, you just have to fill up a form, pay 3000֏ (Armenia dram) — more or less ₱310 — and that's it! You can acquire your visa without other supporting documents.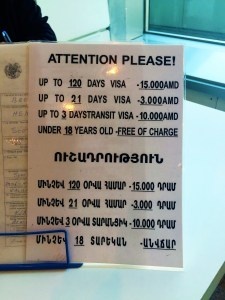 Visa Application Form
If you want to save time and avoid the queue in the airport, you can also apply for e-visa on their website.
How to apply for the E-Visa
Visit https://evisa.mfa.am
Enter your country, passport and email address.
After confirming your email address, fill out the requested details such as personal data, passport information, your accommodation address in Armenia and contact number. Upload a facial photo (JPG, PNG or BMP files only. Up to 2000×2000 pixel with maximum size 2mb) and your scanned copy of passport.
State the purpose of travel and the duration of stay.
Pay the required amount (US$6 for single entry visa for 21 days) through debit/credit card or PayPal.
Wait for your e-visa.
Also read: You'll Never Think These 13 Countries Offer Visa On Arrival for Filipinos
Accommodation
Since we were all five in a group, we got ourselves a whole apartment with three bedrooms. The apartment, which we booked from Booking.com, costs 75,000֏ for a 4D3N stay. That's approximately ₱7,500 to be divided into 5. We spent ₱1,500 each!
You can also find cheap hostels from 2,500–5000֏ per night.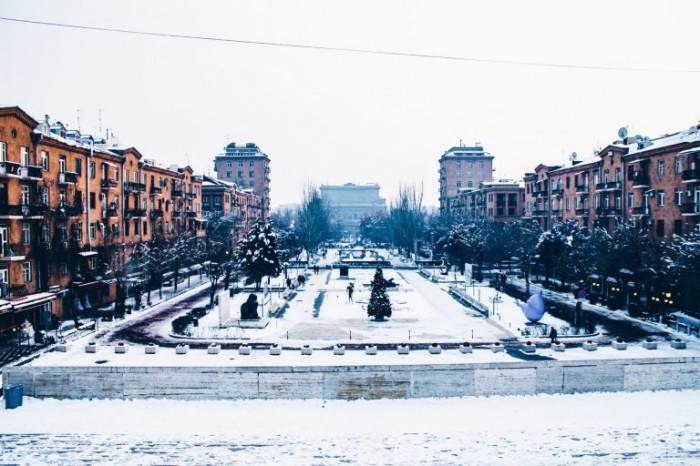 Tour
You have to get an arranged tour to explore the northern and southern regions of Armenia. Tourist destinations can be hours away from the city and some places like Novarank and other monasteries are located on top of a mountain.
We had a fantastic tour provided by the Daily Tour Armenia. You can contact them on Facebook.
Places to visit
Lake Sevan
Kecharis Monastery
Tsaghkadzor
Khor Virap
Novarank Monastery
Areni Wine Factory
Garni Temple
Geghard Monastery
Swan Lake
The Opera House
Cascade Museum
Ararat Cognac Factory and wine museum
Republic Square
Vernissage Antique Market
Genocide Museum
Tatev
Zvartnots Cathedral
Activities
Ride the cable car in Tatev
Ski
Ropeway in Tsaghkadzor
Wine tasting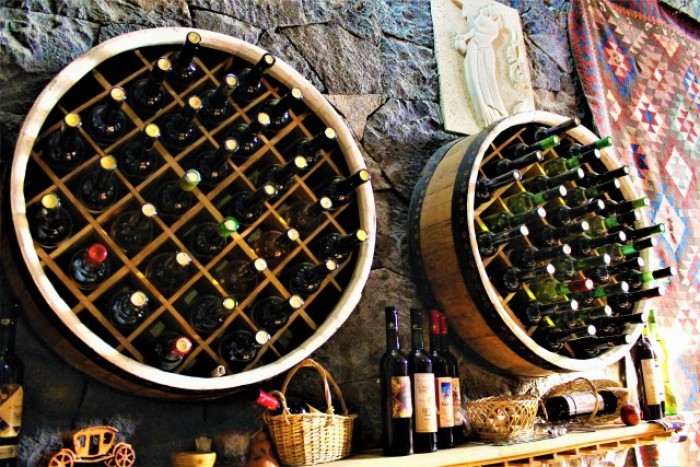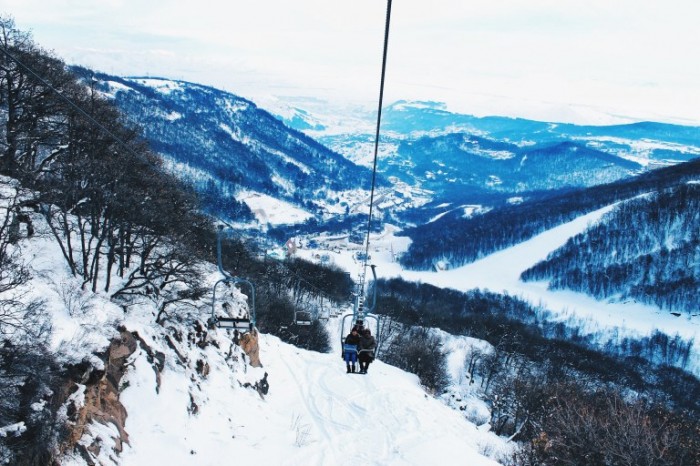 Food
For us to save more money, we bought groceries and cooked our breakfast. But when it's time for lunch and dinner we ordered whatever we wanted to eat and spoiled ourselves with Armenian cuisine because it is cheap and tasty! Usual food price ranges from 1000-3500֏.
If you are a meat and wine lover, you'll certainly love Armenian cuisine! I must say that the most delicious kebab that I've tried is in Armenia! I've tasted the wine and beer from Paris, Amsterdam, Belgium and Georgia yet the Armenian beer and wine now hold the number one spot on my list. If only there's no limit on your baggage allowance you might want to hoard a lot of wine because they are also very low priced. A bottle of red wine just costs around 1,500֏ or around ₱150.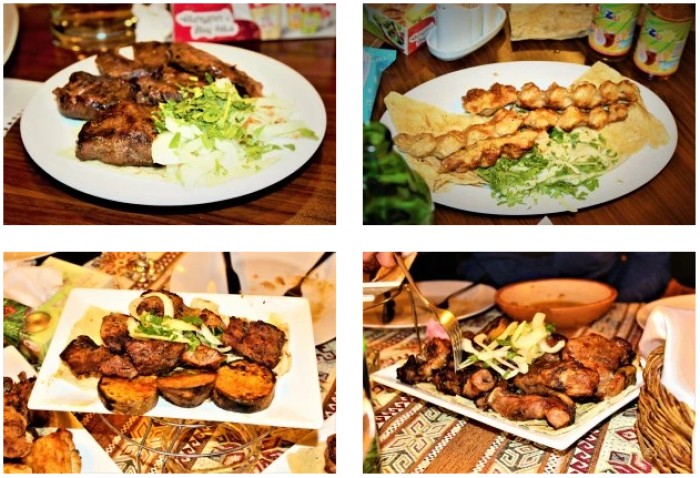 Recommended restaurants
Ltchak
Mr. Gyros
Karas national food chain
Pasalubong
Refrigerator magnets/keychains – average cost ranges from 1000-2,500֏
other stuff – 2,000-5,000֏
Fruit wine – 2000֏
Red wine  – 1500֏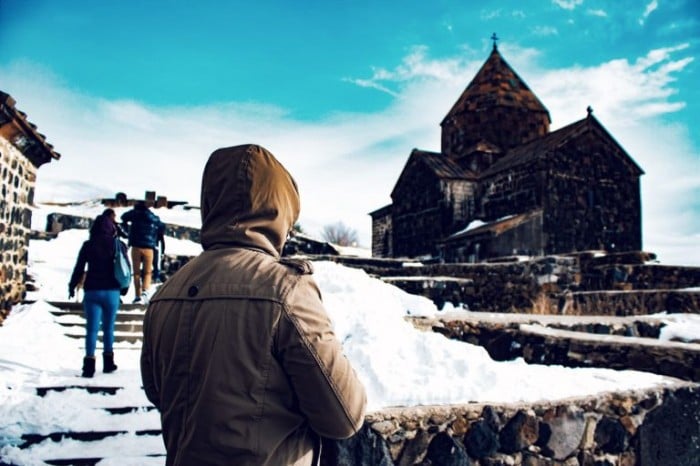 Travel Tips
Exchange your money to US dollars first. When you arrive at the airport, change some of your dollars to Armenian drams just enough to pay for your visa and transportation to downtown. The exchange rate in the city tends to be higher than from the airport.
Winter clothes can be expensive. I just borrowed mine from friends to save money. But really, winter in Armenia is freezing. Though I got a lot of layers, put on three fleece socks and double gloves, I still felt cold. I couldn't feel my face, my feet and my hands. So, be prepared!
Don't get intimidated by the immigration officers. They just don't like to smile! They won't ask you a lot of questions. Just complete the visa application form, pay the exact amount, then you're good to go!
Don't forget to bring plug adapters with two round pins.
To iPhone 6 users, sad to say, you couldn't use your phone while taking pictures and videos because it will keep on shutting down due to the extreme cold! On the other hand, the current iPhone 7 can withstand it! So if you got a friend with iPhone 7, let them take your pictures!
Itinerary and budget
Here's our 4-day itinerary and budget in Armenia.
Day 1
3.15pm – Arrival at the airport; secure visa on arrival – 3,000֏ or ~₱310
4.10pm – Travel from airport to downtown Yerevan (15mins) – 1,428֏ or US$3 each (car transfer c/o accommodation)
4.25pm – Exchange USD to AMD; buy groceries for breakfast, good for 4 days – 18,170֏ for 5 or 3,634֏ each
5.00pm – Check-in at apartment – 75,000֏ for 5 or 15,000֏ each (good for 4D3N)
6.00pm – Walk around the city
7.00pm – Dinner – cost: 2,842֏
8.00pm – Swan Lake, Opera House
10.00pm – Back to accommodation
Total for Day 1: 25,904֏ or ₱2,590.40
Day 2
10.00am – Tour (7 hours) – 7,500֏

Lake Sevan
Kecharis Monastery
Tsaghkadzor Ropeway – 2,000֏

3.00pm – Lunch – 25,960֏ (good for 7, including driver and tour guide) or 5,192֏ each
5.00pm – Back to city:

Cascade Museum
Republic Square

8.00pm – Dinner – 1,908֏
Total for Day 2: 16,600֏ or ₱1,660
Day 3
10.00am – Tour (7 hours) – 8,500֏

Khor Virap
Novarank Monastery
Areni Wine Factory with wine tasting

3.00pm – Lunch – 25,000֏ (good for 7, including driver and tour guide) or 5,000֏ each
6.00pm – Back to city
8.00pm – Dinner – 3,150֏
9.00pm – Walk around the city
Total for Day 3: 16,650֏ or ₱1,665
Day 4
10.00am – Tour (half day) – 9,000֏ (includes airport transfer)

Garni Temple – 1,200֏
Geghard Monastery

2.30pm – Lunch at Yerevan Airport – 2,000֏
Total for Day 4: 12,200֏ or ₱1,220
Total cost per person: ₱7,135 (includes visa, transfers, accommodation, tours and food)
I wanted to cherish the memories and experience I've had in Armenia, so I created a travel video. You can also check out my Facebook page.
Also read: 10 Countries in Europe Worth Getting Lost In this Winter
Winter in Armenia was wonderful; a white Christmas has been my dream ever since! However, I heard that summer and autumn season there is breathtaking too, so I'm planning to go back. Hoping to see your travel photos in Armenia! Let's follow each other on Instagram!