Contributed by Nuggetcation
November is a popular vacation month for people who wish to feel the cold weather and see bright red and yellow leaves. For people who live in a country with two seasons, autumn is a great time to experience something different. As the cliche pun goes, I started the trip by Seoul searching in South Korea, then continuing to Tokyo.
In South Korea, I tried as much as possible to veer away from the more famous spots like Nami Island, N Seoul Tower, and Gyeongbokgung Palace to view the country in a different light. The highlight of my South Korea visit was going to Suwon, a UNESCO world heritage site. Suwon is the capital of Gyeonggi-do (where Everland is) and is the only standing completely walled city of South Korea.
Also read: 25 Photos to Convince You to Travel to South Korea in Autumn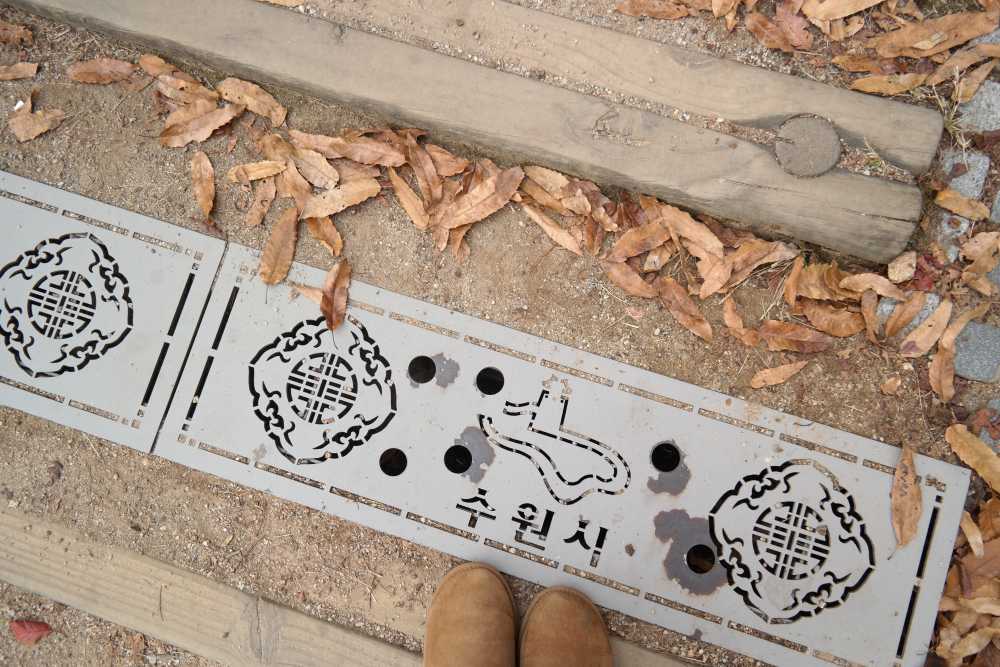 Emblem of Suwon
Hwaseong Fortress, which is the wall around Suwon, stretches for over 5.5 km and is marked by four main gates in the north, south, west and east portions. The one below is the Paldalmun Gate or the south gate: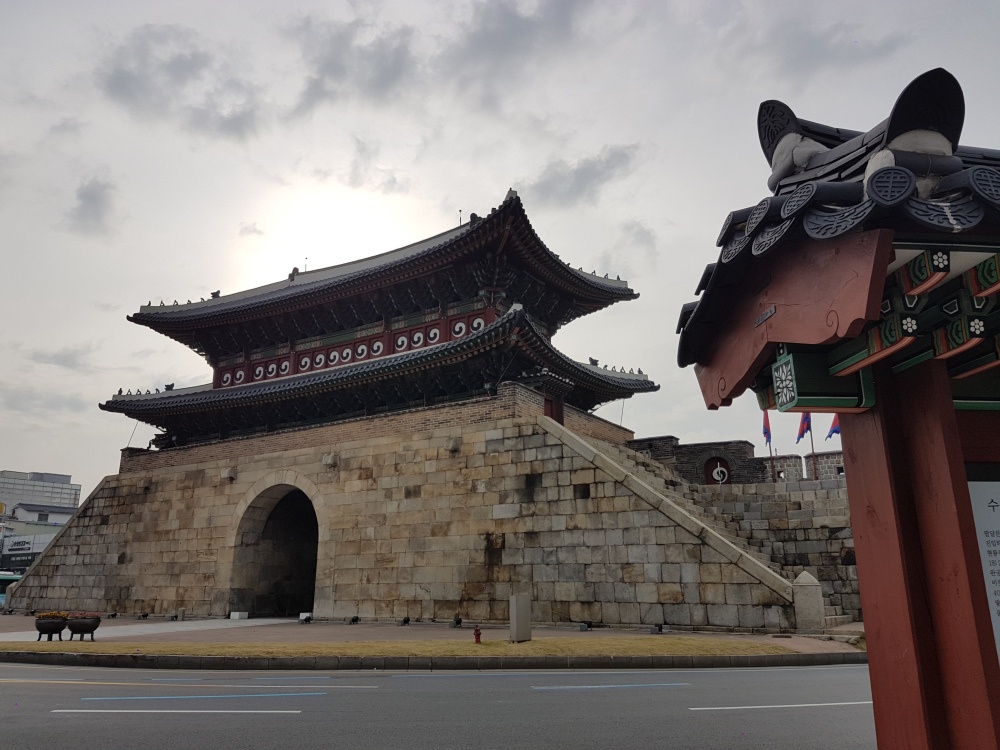 To get to the wall, a steep climb of over 200+ steps must be taken. The terrain is not rough but the steepness of the stairs plus the cold weather made it challenging to reach the top. But once there, a fantastic view of Seoul is revealed, making the effort all worth it.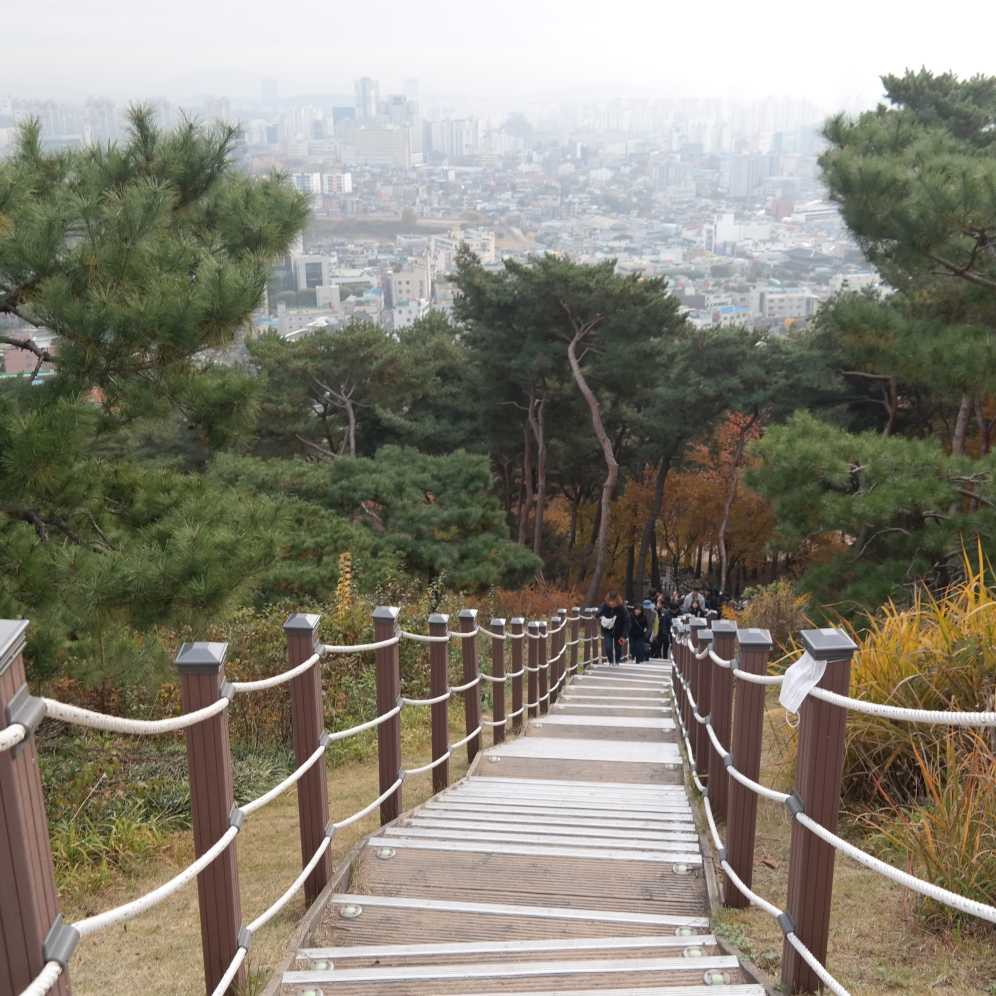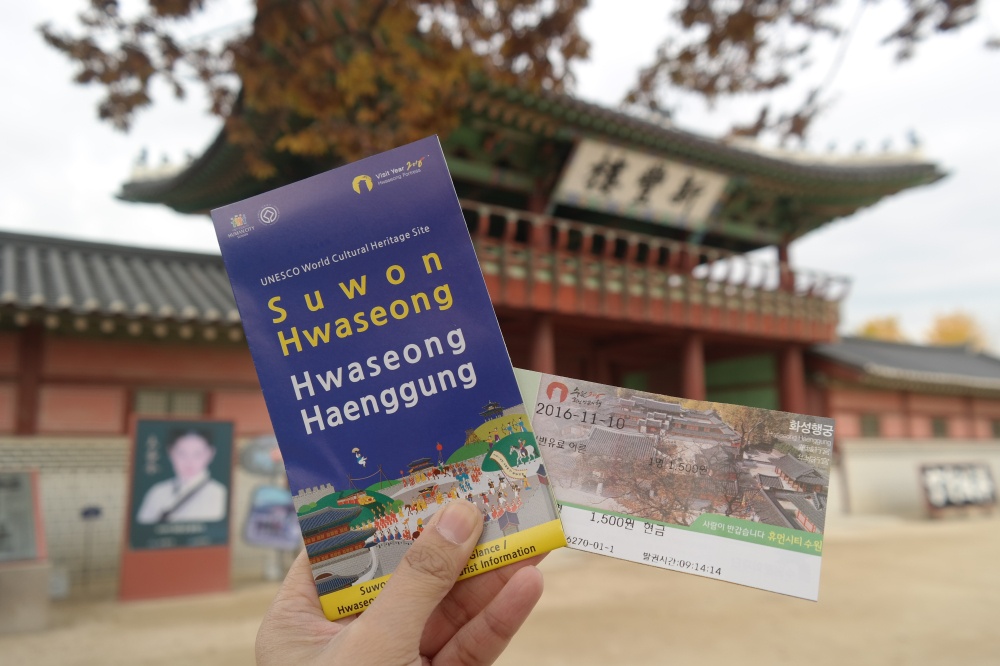 Suwon has all this historical and nostalgic feel around it. If you want to immerse yourself to some cultural and historical tour, this place is perfect. Visiting here is refreshing as it provides the balance to the sparkly and fast-paced environment of Seoul.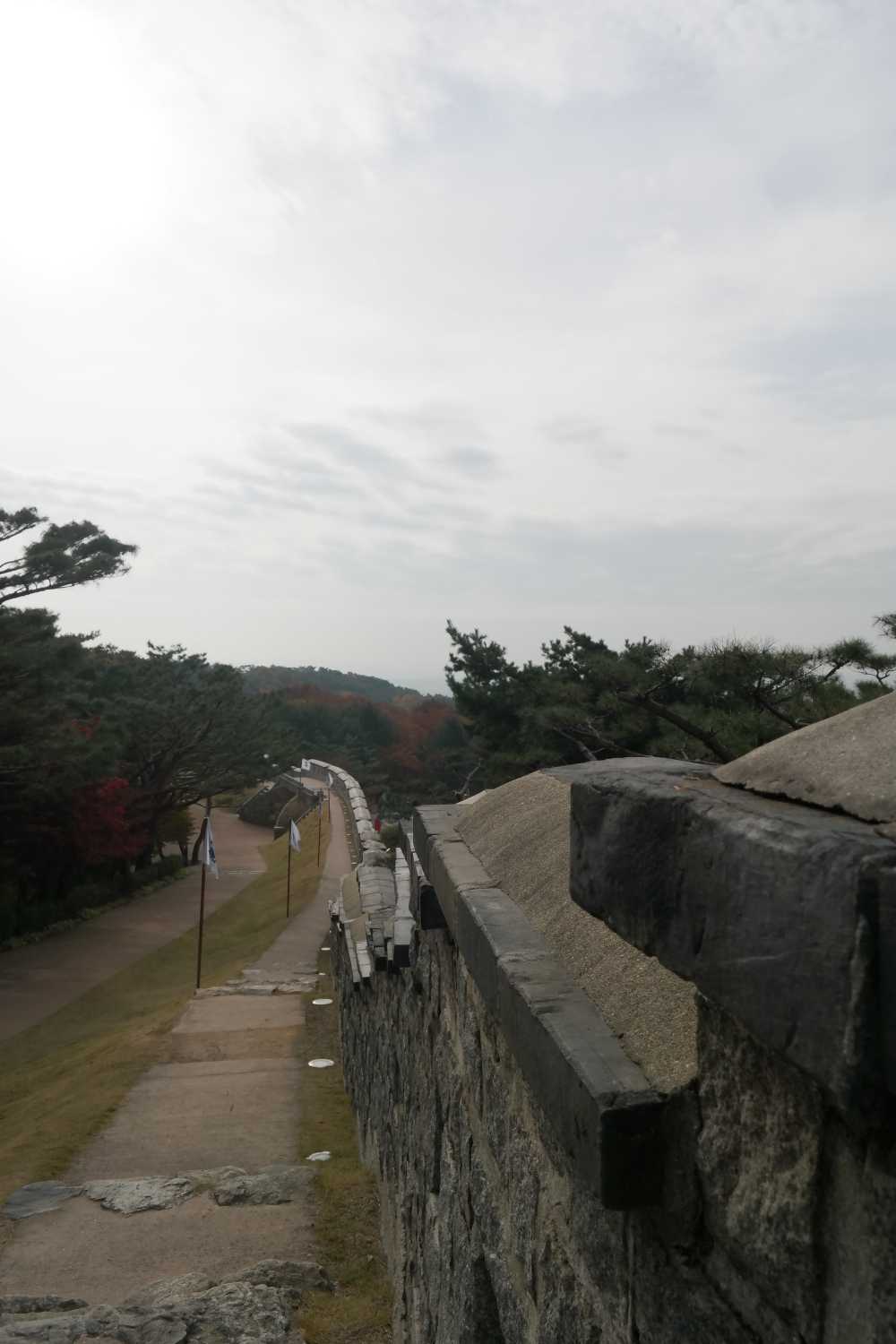 Portion of the Hwaseong Fortress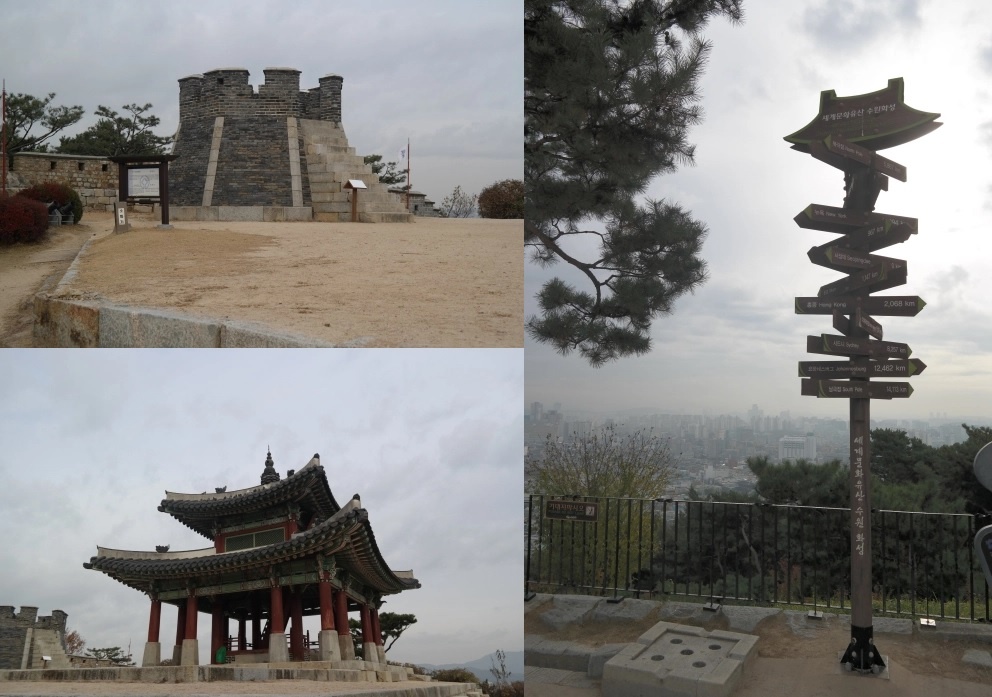 Guard post
To get a picture-perfect view of the autumn foliage, one would typically think of Namiseom, but within Seoul, Ehwa Womans University is actually one of the best spots as well to see all the vibrant colours of autumn.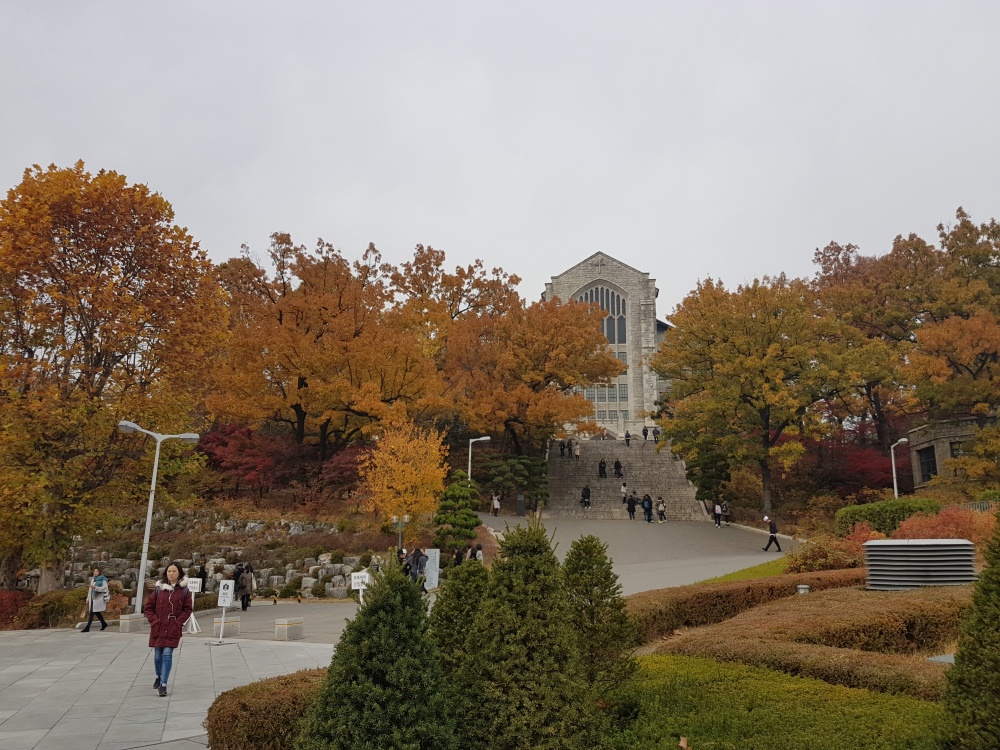 I signed up for a free English campus tour, and surprisingly, I was the only one scheduled for that day – call that an exclusive tour! My guide's name is Clare, a staff at Ehwa, and also an alumna of BS Education. Since I was the only one she was touring, it was a great opportunity to exchange ideas on Filipino and Korean culture in terms of education, politics, and even food. I guess talking about Ehwa and how marvellous the campus was can be discussed in a separate post. I learned so much on my tour with Clare, from the campus history, to certain so-called university legends.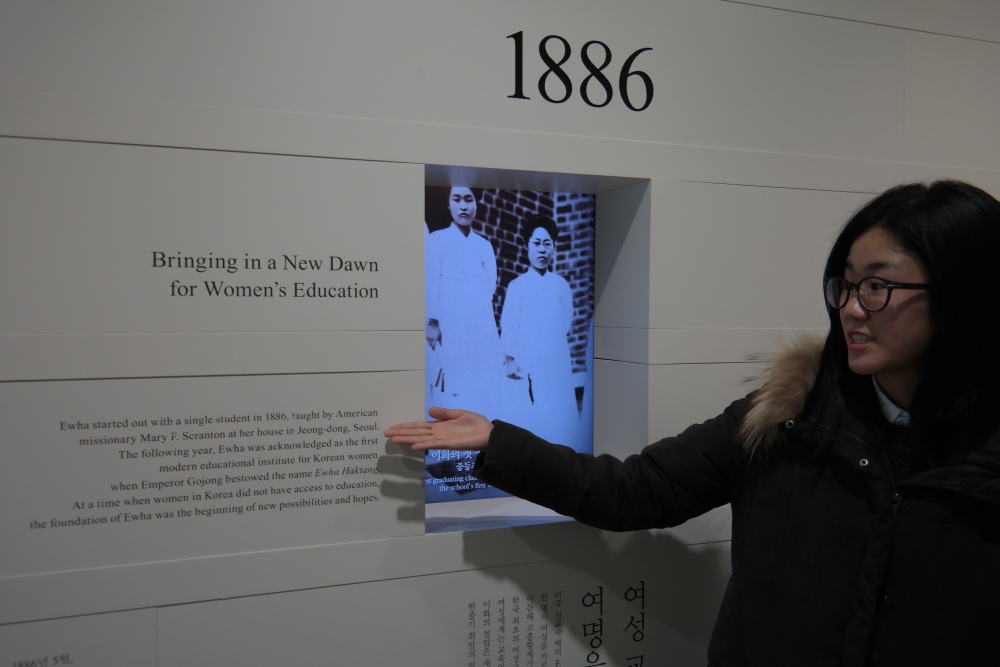 Clare explaining Ehwa's history
The faculty and student centre below was completed last 2013 by a French architect. It houses the campus cinema, faculty offices, student centre and even boutiques. If only I had the opportunity, I would love to study again here. 🙂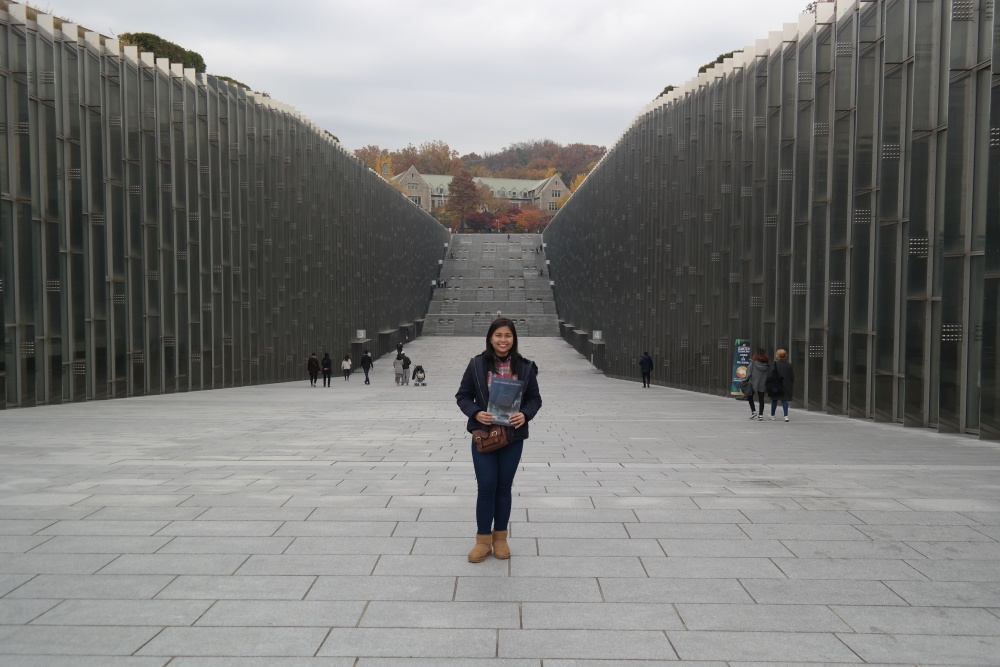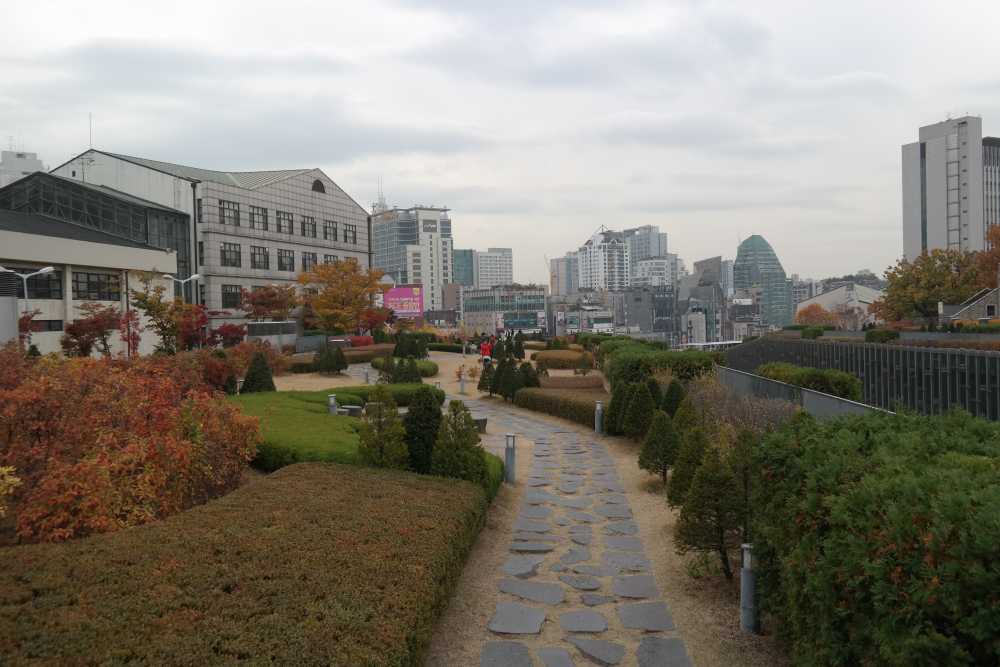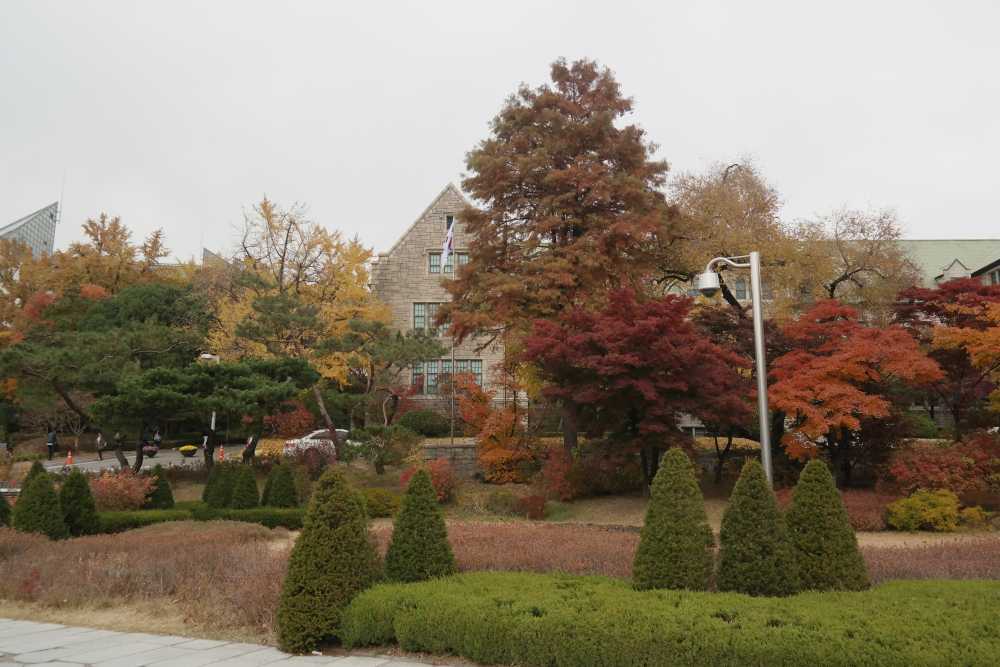 Some of the best campus sights
And now to move on to the Tokyo leg of my trip, I started it with another university visit – The University of Tokyo or UTokyo. Since state universities are usually open to public, they are in fact one of the best places to see for tourists. To me, there is this wow feeling whenever I step on university grounds. There is an air of honour, of intelligence, and a lot of history surrounding the place, and I want to be part of it even just by strolling around the campus. The best part of visiting UTokyo is seeing Hachiko's new statue, now reunited with Professor Ueno. I got kind of emotional when I saw it. 😥
Also read: 10 Destinations in Japan to Spend Your Autumn and Winter Vacations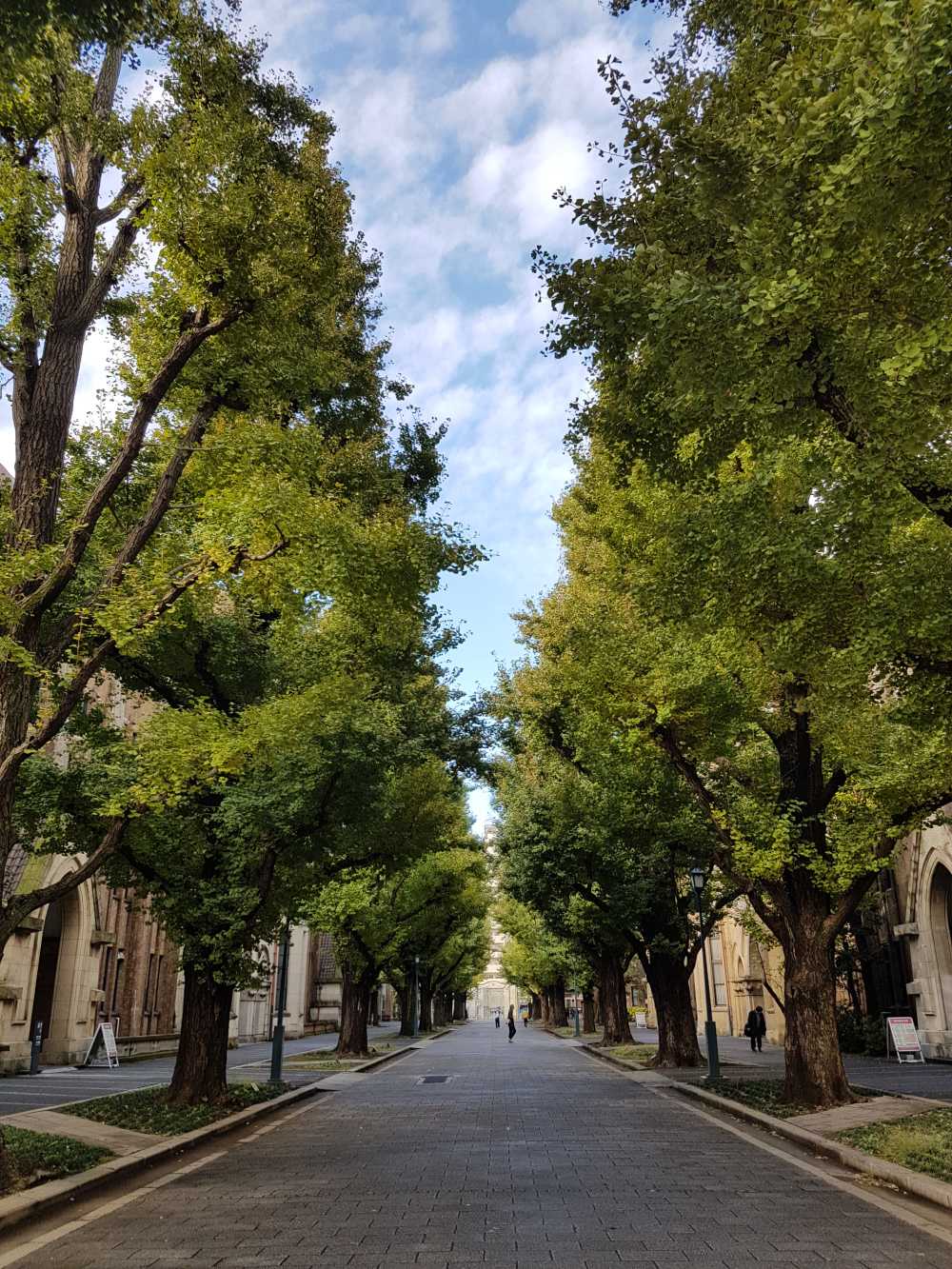 A row of tall trees from the main gate leading to the campus auditorium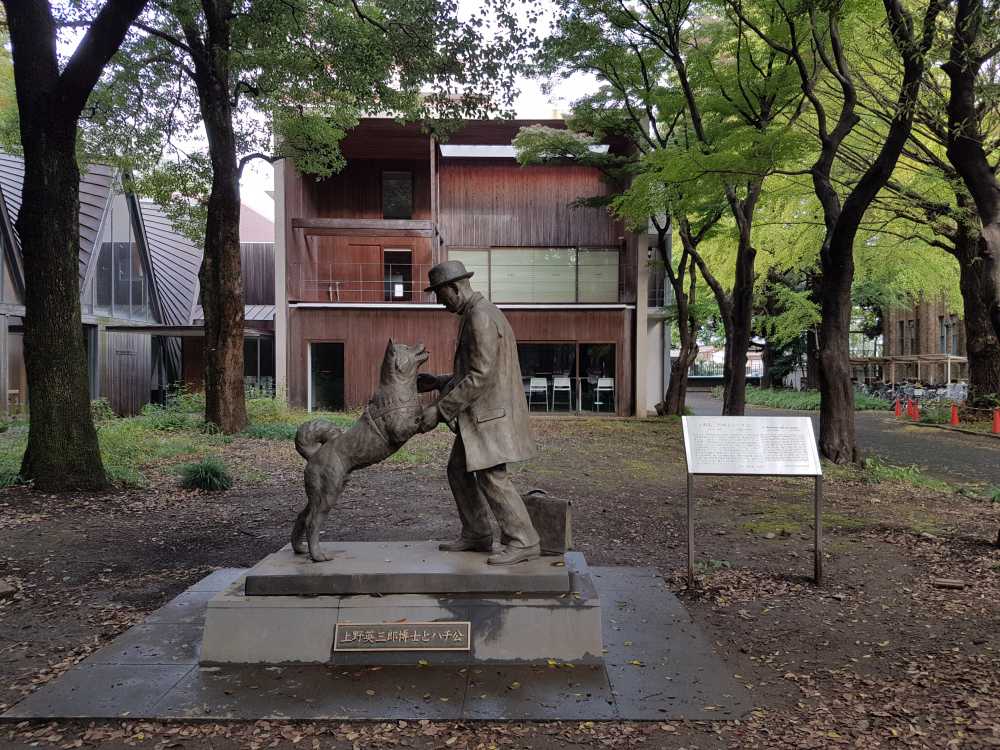 Hachiko and Professor Ueno Reunited ❤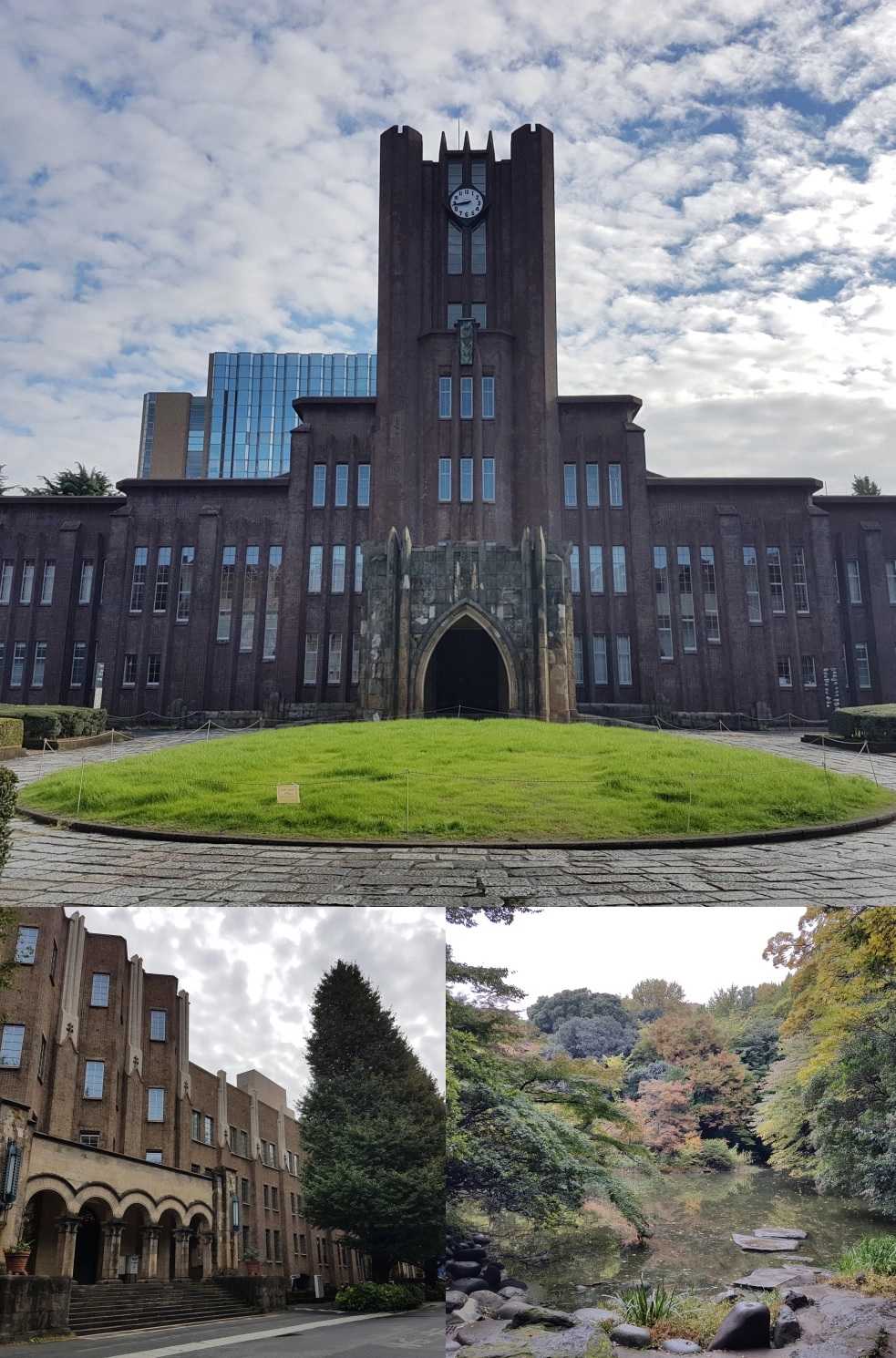 University Auditorium, College Building, Sanshiro Pond
Tokyo food trip is another story, but as a teaser, here are some snapshots from our Tsukiji and Sushi Dai experience. Imagine 6 hours in line, from around 5.30am to almost 12.00 pm just to savour the famous Michelin Star-rated Sushi Dai Omakase Set. If you ask me, once you taste the first piece, you'll instantly forget that was six hours of waiting! The chefs, thankfully we were seated nearest to the head chef, were very entertaining and would patiently explain what each sushi is, and gladly welcome all requests. As I am writing this, I'm also wondering when I could visit this place again. Sushi heaven indeed.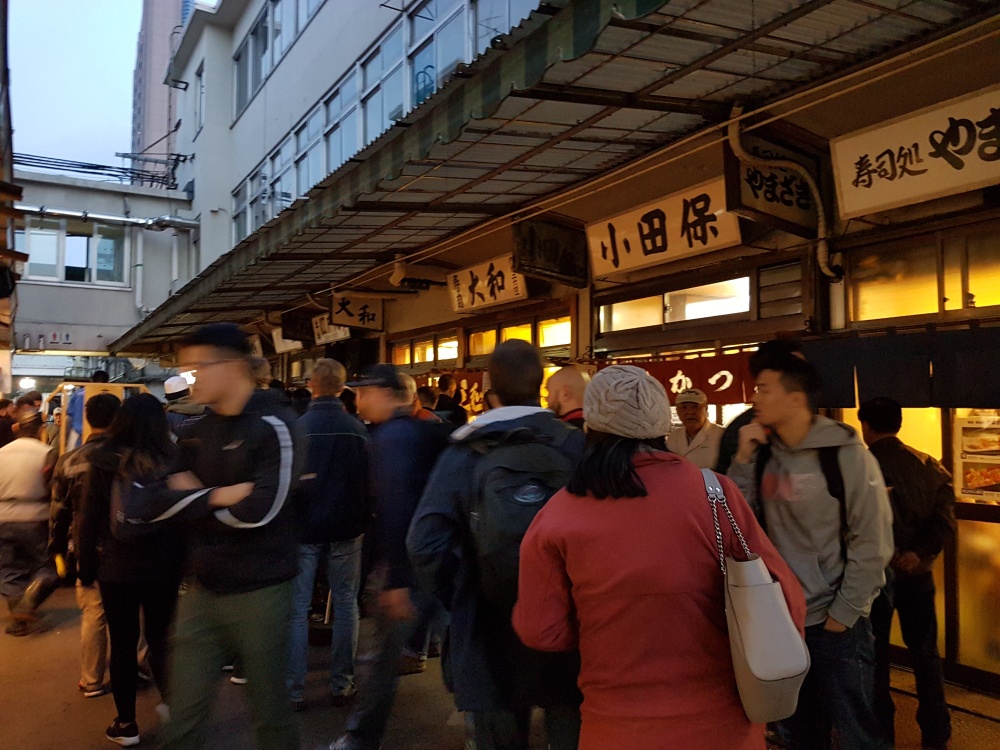 Waiting, waiting, waiting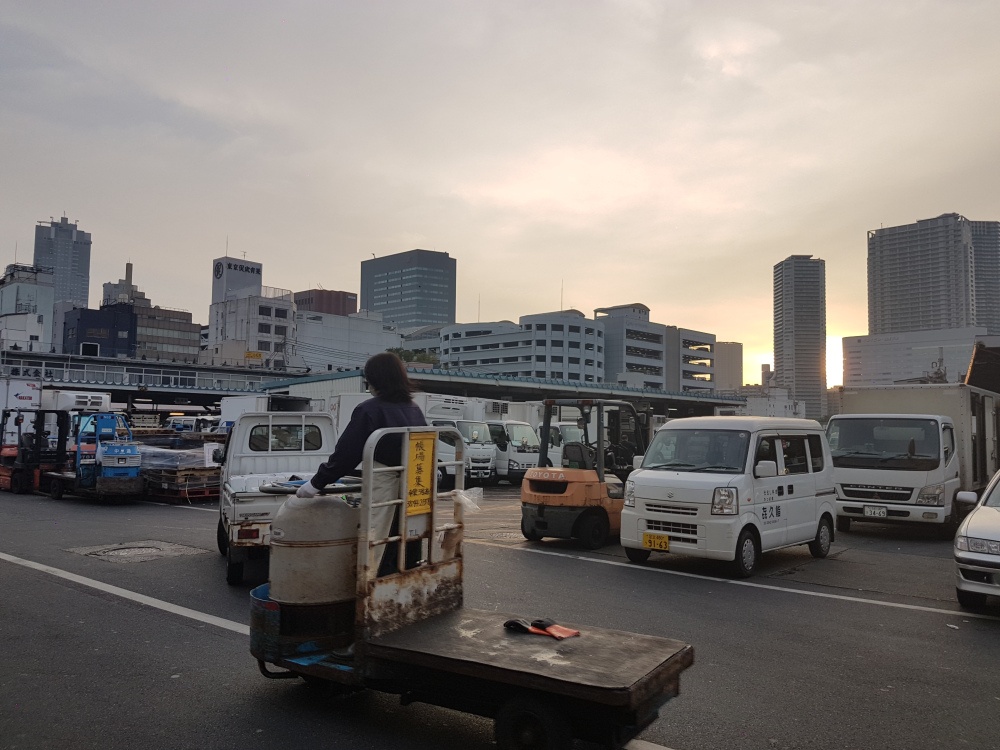 These vehicles are cool, a lot of them roaming around the market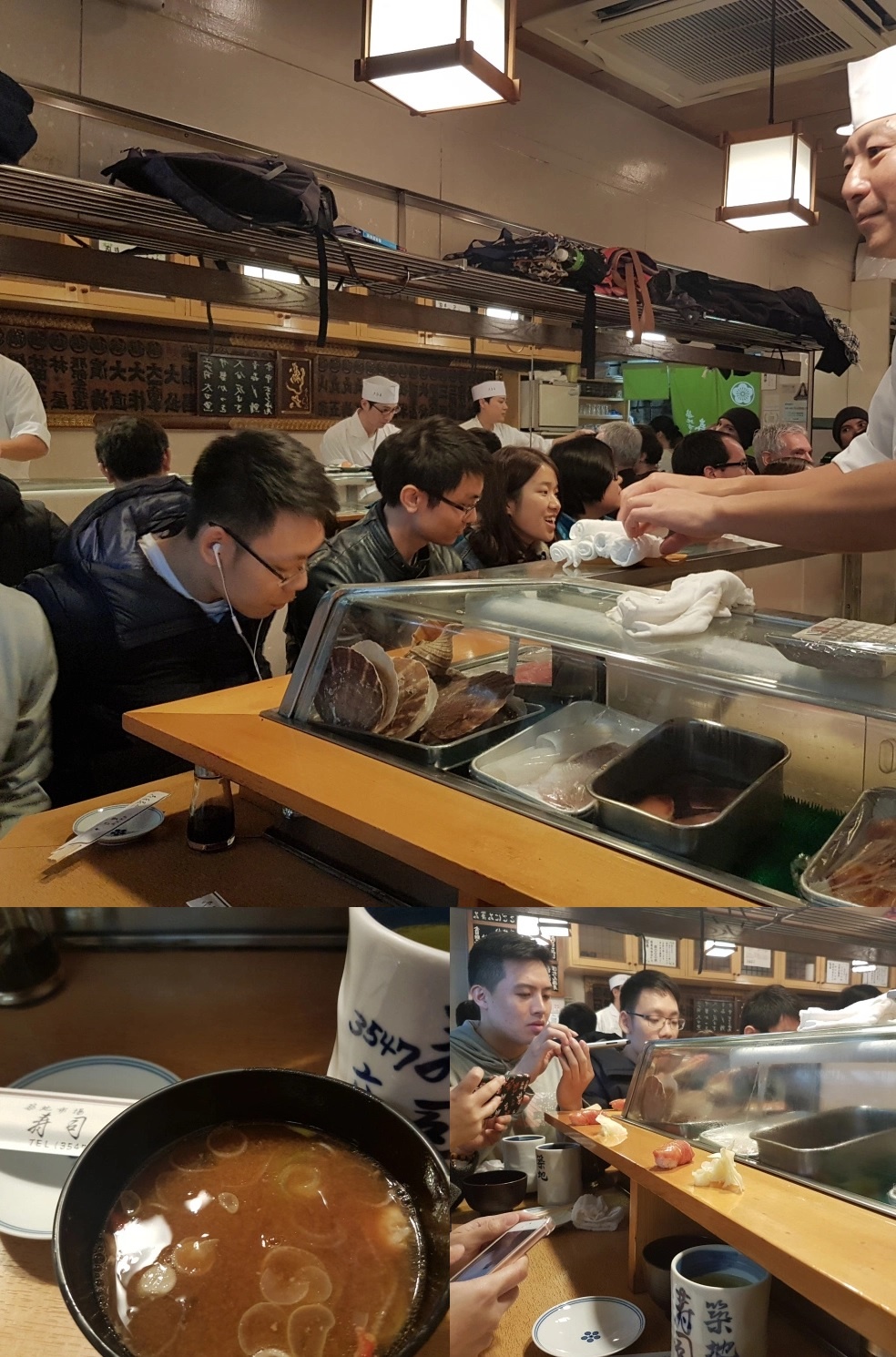 Finally, after 6 hours, it's time to eat!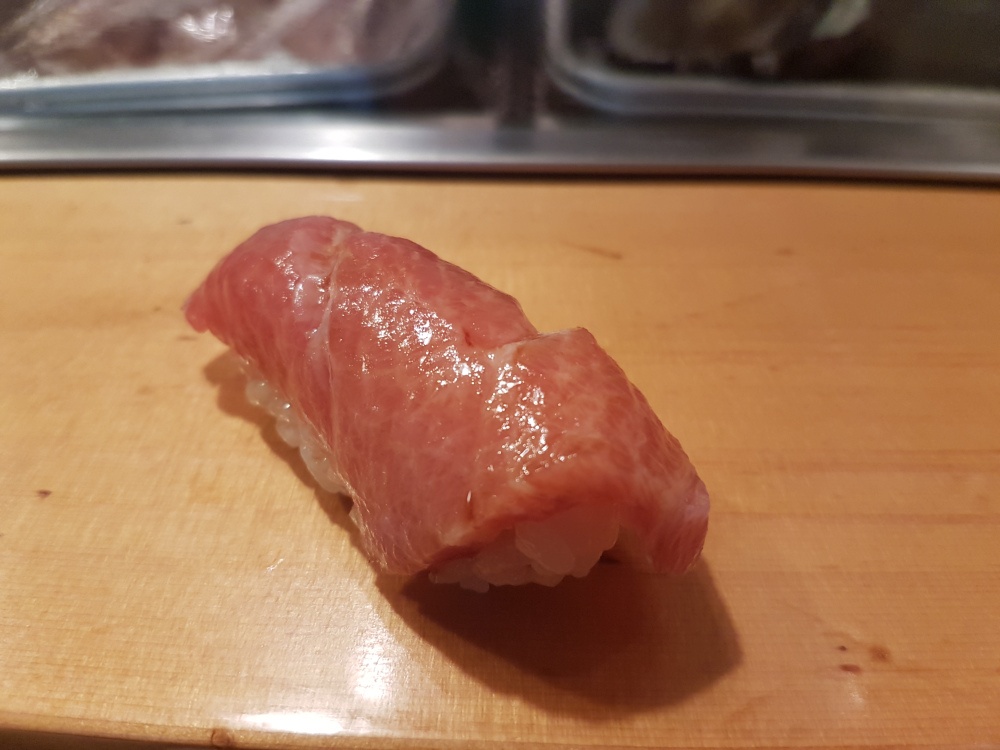 The fatty tuna deserves a solo shot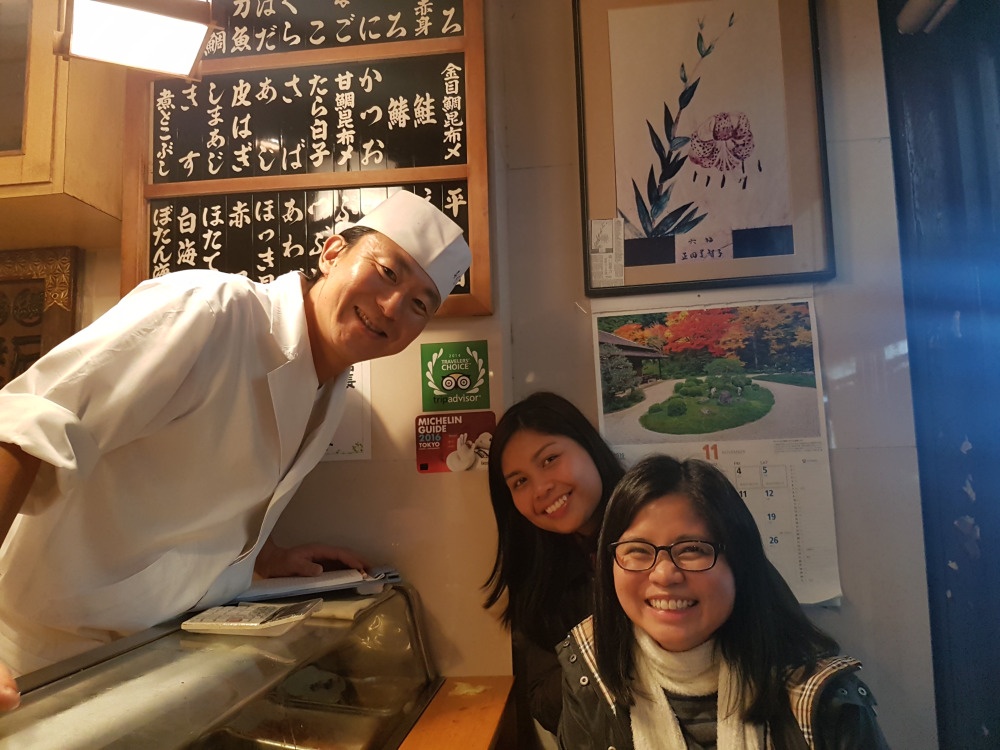 With the head chef yay!
To save the best for last, here are some shots from our Fuji Kawaguchiko Tour. It was a tiring travel from Shinjuku since we were in panic that the bus might leave us. It was a bit tricky to find the new station, to add, it was the first trip at 6.05am, and we only had a few minutes to make sure we get there on time! We slept the entire trip and after around 2 hours, lo and behold: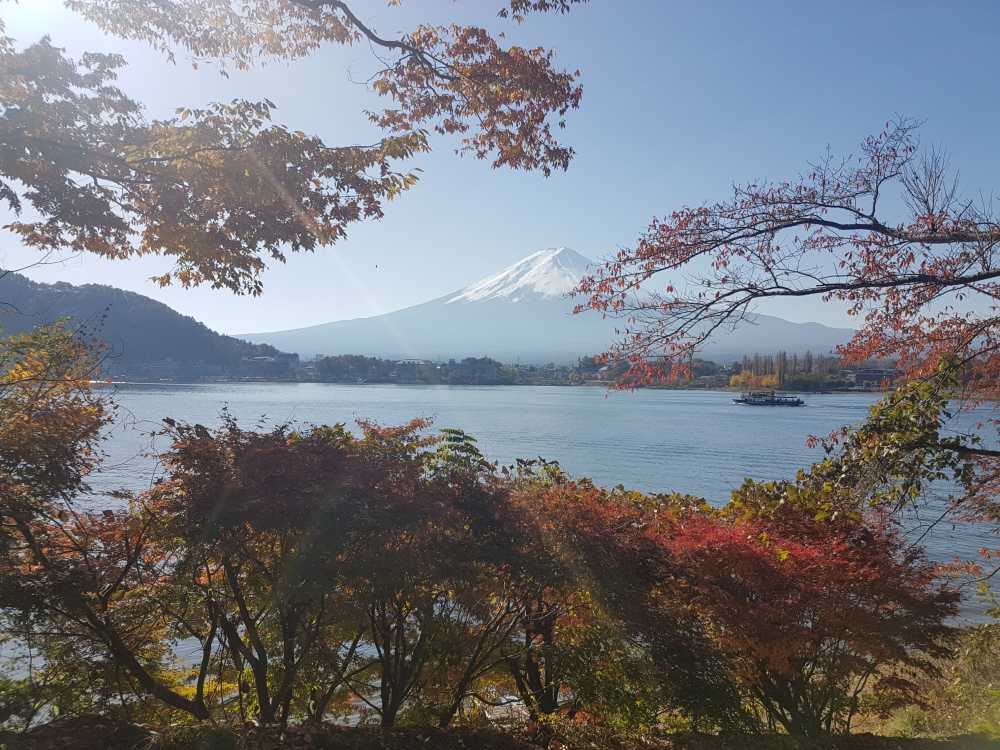 Fujisan at its finest!
Getting there early is perfect since the sun isn't shining brightly yet, hence you can still take a good picture of you and Mt. Fuji. Any time later than that, and you're gonna get that against-the-light shot, making it challenging to take good photos unless you're a pro. Plus, being there early means more time to actually enjoy the view and the cool weather.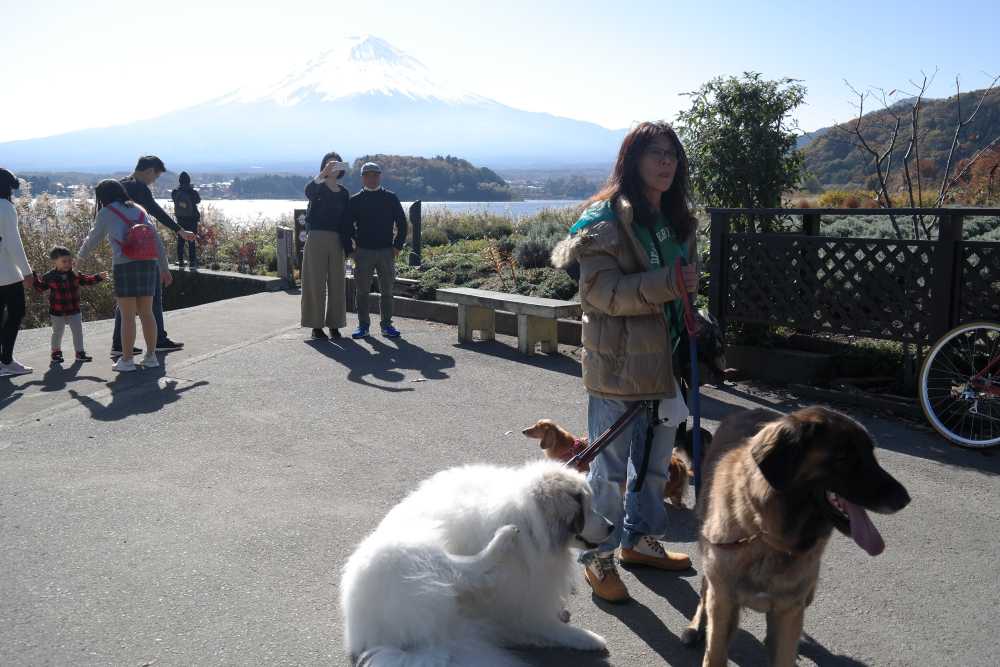 Dogs of Fuji

L: Around the lake, R: Vintage Tour Bus
Fuji and the eulalias
I tried as much as possible to make the narrative short, but I hope this can inspire you to also visit the places that may not be popular tourist spots as the others, and also to try to travel solo at least once in your life.
Also read: My 6-Day Solo Travel in Japan: Tips, Costs & Itinerary for Filipinos
To those of you who may be curious, this was actually a budget-friendly tour, with MNL – ICN airfare at ₱1,900, ICN – NRT at ₱3,300 and NRT – MNL at ₱3,600. Lesser expenses for airfare means more money to spend for the actual experience. And at the end of it all, memories from this trip are just priceless.
Cost breakdown
Airfare
MNL – ICN = ₱1,900
ICN – NRT = ₱3,300
NRT – MNL = ₱3,600
Travel Tax = ₱1,620
Baggage NRT – MNL = ₱830
Seoul Hostel = ₱1,800
Tokyo AirBnb = ₱6,000
Food, transpo, shopping = ₱20,000
Total = ₱39,050 for 7 days