Contributed by River Chad
A few weeks back, I travelled across four countries in the Balkan Region of Europe. I was able to cover North Macedonia, Kosovo, Bulgaria, and Serbia. Well, it took a few days of planning, like booking all accommodations and transportations in advance to get the cheapest deals available.
Travelling to several countries in a single trip doesn't need to be tough, especially when
you are travelling across Europe. Whenever I go on a trip, I try to cross out at least two
countries to save on flight costs. And countries in Europe are pretty much situated near one another and can easily be accessed through land transportation such as buses and trains. That makes it even easier. I travelled pretty much on buses across these countries, with seven hours being the longest travel time.
Being based in Dubai, it's pretty easy to spot great direct flight deals to the Balkans. In my case, I flew with Flydubai directly to Skopje in North Macedonia, my first stop. Then, I flew back to Dubai from Belgrade in Serbia.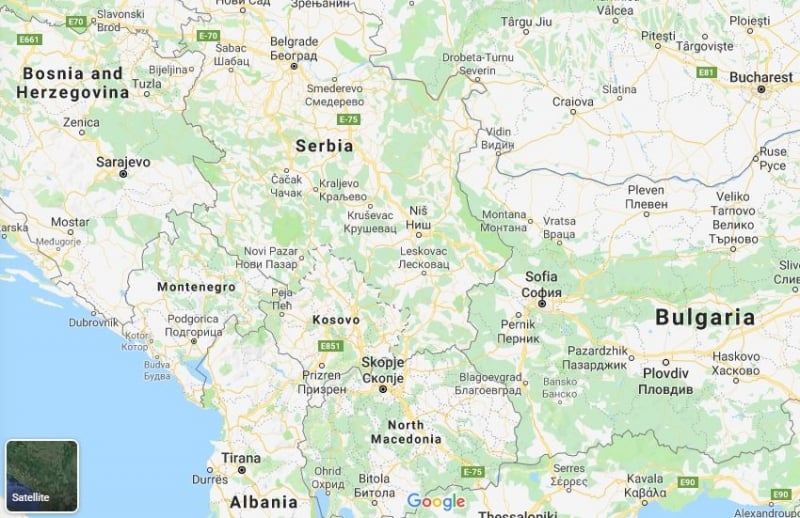 As a Philippine passport holder, I needed to have a valid visa to be able to visit these
countries. Fortunately, all of these countries allow passport holders from several
countries to enter without needing to obtain an individual visa. All you need is a valid multiple-entry Schengen Visa, Canadian Visa, US Visa, UK Visa, o Ireland
Visa. In my case, I used my valid multiple-entry Schengen Visa. That saved me some serious amount of time and money as opposed to applying for a separate visa for each one.
Crossing the border to some of these countries can be quite tricky though, especially
to people who are holding passports from third-world nations. So I highly suggest to always have useful supporting documents like onward tickets and hotel reservations ready with you. These will prove that your main purpose of visit is merely for tourism.
Also read: A Glimpse of the Balkans: 9 Must-See Places in Bosnia and Herzegovina
Skopje, North Macedonia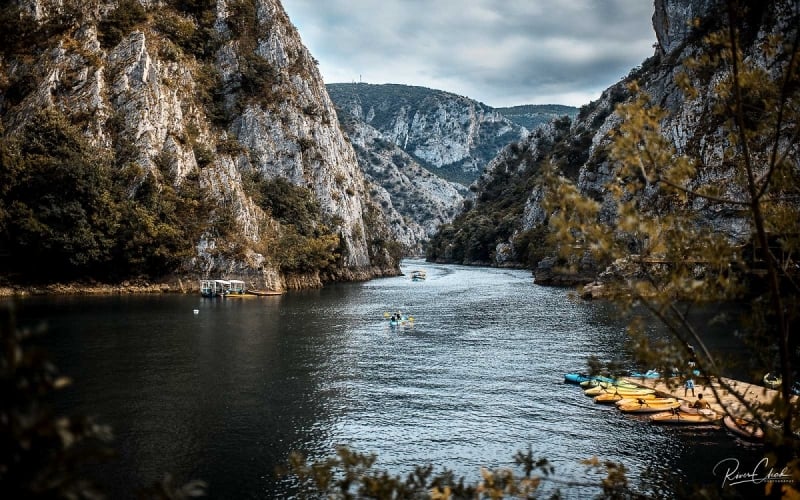 My first stop was Skopje, the capital of North Macedonia. Skopje is a pretty compact
capital surrounded by beautiful mountains. I spent a total of two days exploring this
city. It is also quite affordable to travel. A pint of beer ordered from a pub
or restaurant would only cost you less than a Euro.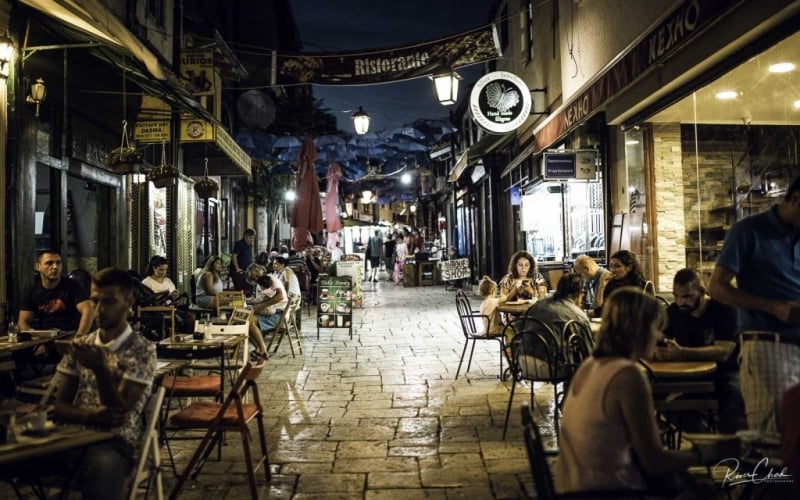 Personally, the best places to visit in Skopje are Canyon Matka and Skopje's Old
Town. Canyon Matka is one of the main highlights of North Macedonia. It is also one of
the most beautiful canyons I've ever seen! It can easily be reached through a 20-
minute taxi ride from Skopje's town centre. Meanwhile, the Old Town is just located in the city centre itself. Here, you can see countless giant statues and stunning cobbled streets.
Pristina, Kosovo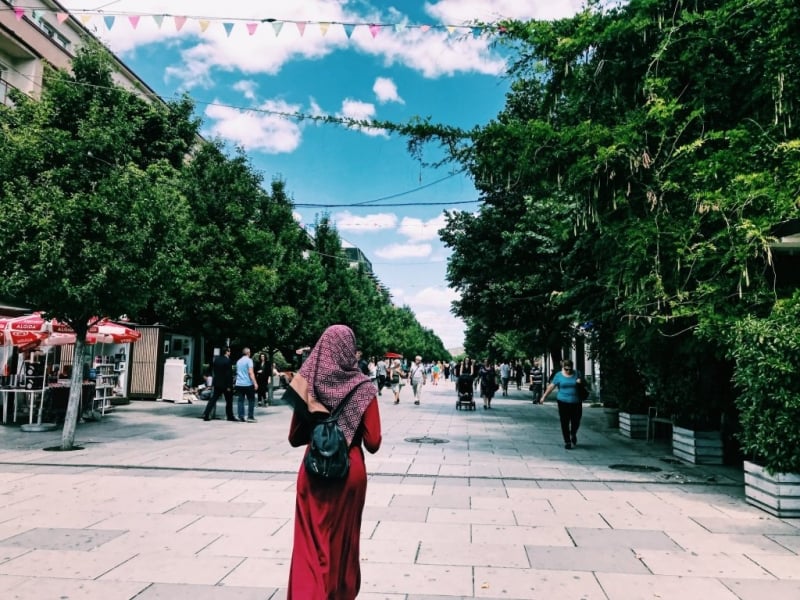 My second stop was Pristina, the capital of Kosovo. I arrived in Pristina after a
two-hour bus ride from Skopje and spent a day exploring everything that this city has
to offer. Crossing the border from North Macedonia to Kosovo is one of the quickest
and easiest border crossings I've ever done.
Pristina is a beautiful city which you can pretty much explore within a day. Mother Theresa Boulevard is a must-visit here. You can also find countless hipster cafes and authentic local restaurants where you can have a taste of amazing Kosovo dishes. Similar to Skopje, this city is also quite affordable to travel.
Sofia, Bulgaria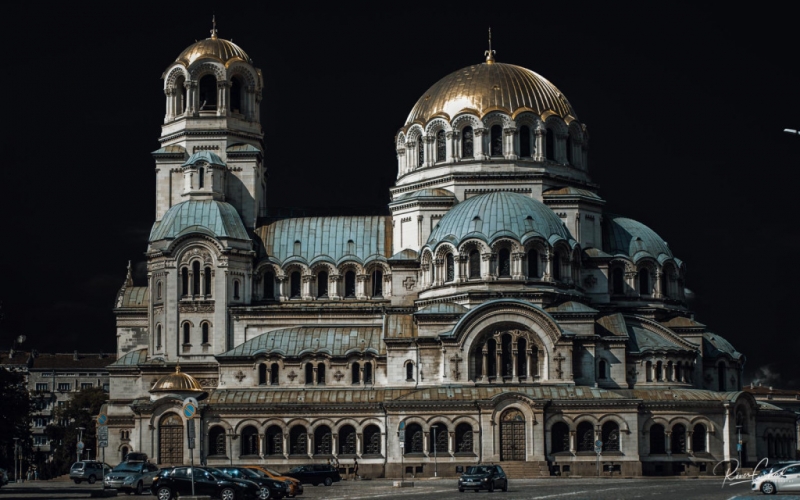 My third stop was Sofia. It is the capital of Bulgaria and one of the most beautiful
European cities I've ever been to. I spent a total of three days in the city. It can be easily reached through a four-hour bus ride from Skopje in North Macedonia or Pristina in Kosovo.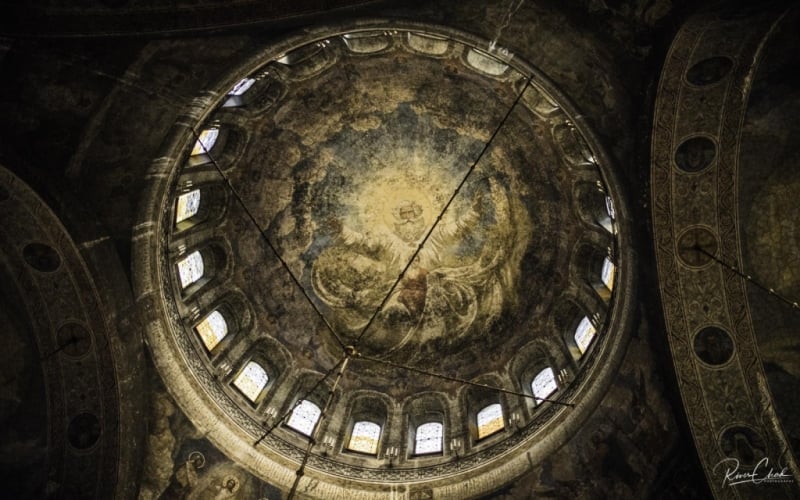 Sofia has so much history, and you can see it from the ruins which remain intact until
today. Some of the few things I recommend visiting in this city are the Vitosha
Boulevard, their main street, and the Alexander Nevsky Cathedral, one of the most
beautiful cathedrals in Europe!
Belgrade, Serbia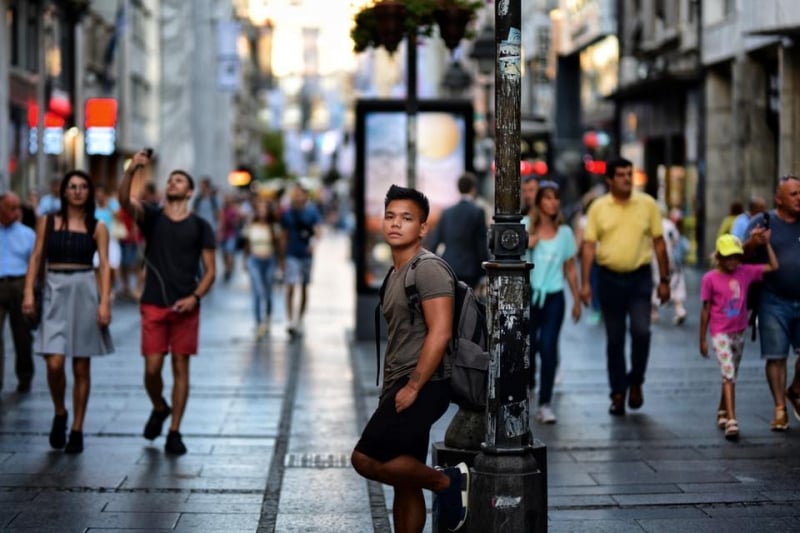 Belgrade or Beograd, the capital of Serbia, was my final stop in this trip. I arrived in
Belgrade's main bus station after a seven-hour bus ride from Sofia, Bulgaria. From the
bus station, the city centre can be accessed in less than ten minutes on foot. I
also spent three days discovering the locale.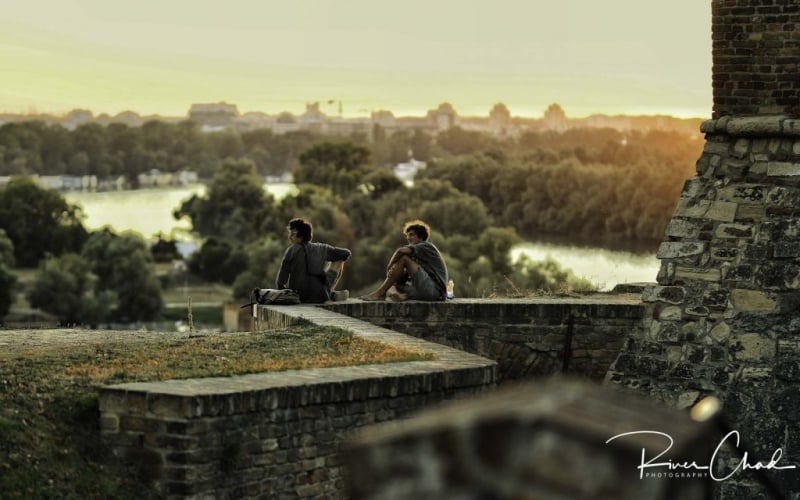 Belgrade is a massive city. I know it was going to be beautiful even before visiting it but I wasn't expecting it to be so big. It has also been dubbed as "the city that never sleeps". The capital has two main areas. They are New Belgrade and Old Belgrade. New Belgrade is on the left side of the Sava river while Old Belgrade is on the opposite.
Although the whole city itself is worth exploring, there are few things in Belgrade that I
highly recommend worth visiting. The Knez Mihailova Street and the Belgrade Fortress
are a couple of them. Knez Mihailova Street is one of the oldest and most valuable landmarks of the city and there, you can find a number of shops, restaurants, cafes, and pubs. Meanwhile, the Belgrade Fortress is one of the most beautiful spots in Belgrade for sunset viewing and it can be easily reached from the other end of the Knez Mihailova Street.
Also read: What to Expect When Travelling to the Balkans: Expectations vs Reality
Tips for exploring the Balkans
Although I was able to visit all these places in eight days, I highly suggest future visitors allot more time. There is a whole lot of things to do in these countries, especially in Serbia and Bulgaria. If I had more time myself, then I would've stayed in the region a lot longer. That said, I'm definitely looking forward to my next visit.
They say having a Philippines passport is a curse. For me, it is a blessing. A blessing that has allowed me to to visit all these places. Obtaining visas may not be an easy task, but it is not impossible as well. If you are a Philippine passport holder, don't be discouraged. Instead, break barriers and show what you can do with it!