It is no secret that our family loves to camp. We tried it out back when our daughter was just a year old, and we were glad that everybody enjoyed the experience. Fast forward to a few months later, I stumbled into Alastair Humphrey's Microadventure Challenge and since then, we promised ourselves that we would take our family to a camping adventure of some sort no matter how close to home it was.
Also read: 13 Must-Visit Mountain Peaks and Camp Sites in Cebu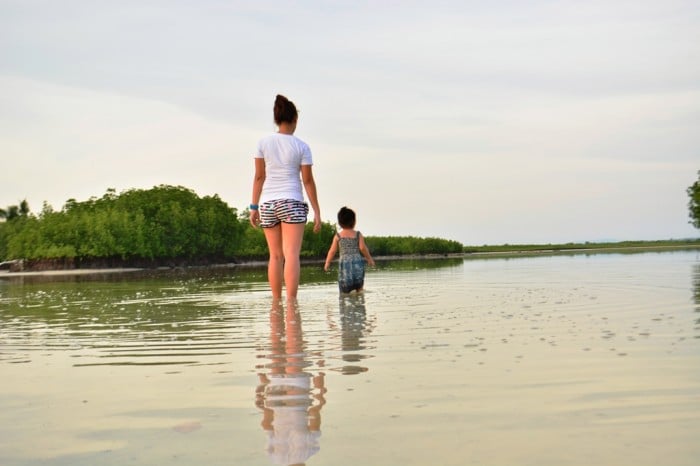 But, the thing is that, the Philippines is not very camping-friendly compared to the US or Europe. Sure, there were a lot of opportunities to be in the outdoors but when you are just new to the hobby, being thrown into unfamiliar territory can be a traumatic experience.
When we discovered the Eco-Tourism Park in Olango Island, just a few minutes away from the island of Cebu, we weren't exactly outdoor virgins. But, we loved it when we get to try out new places because it gives us a renewed excitement.
Olango Island, the Migratory Birds' Stopover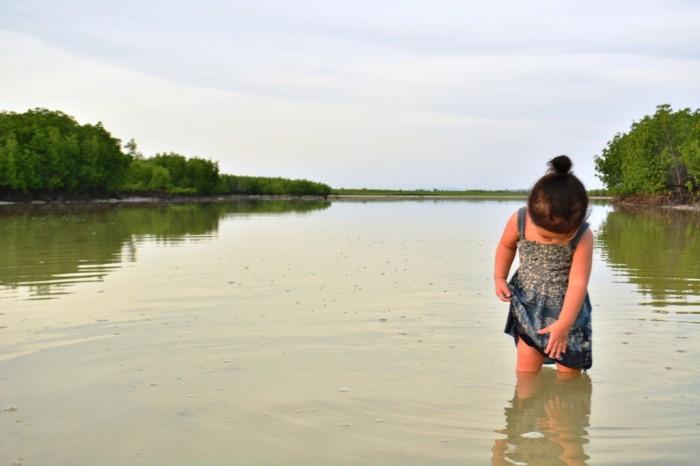 My partner and I had visited Olango Island before, way before we had our daughter.
The island is actually best visited from December to February (or during winter on other other side of the world) as it is when the migratory birds stop for a rest before heading out to their destination.
There is, in fact, a bird sanctuary in the island where you can hire a guide who will tour you around the area and show you a gazillion birds through binoculars.
Of course, there are still other things you can enjoy around Olango Island if you happen to stop by past migratory season.
For one, the island is famous for biking enthusiasts. I haven't personally tried it, but it might be possible to tour the island in less than a day.
Also read: Talima Beach Villas and Dive Resort: A Tropical Hideaway in Olango Island, Cebu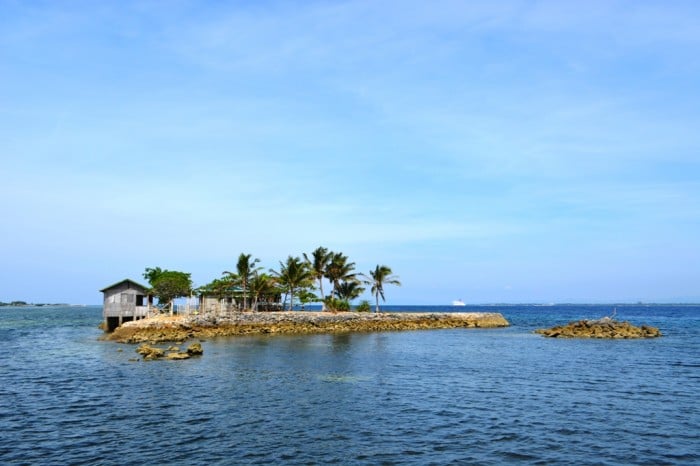 Olango Island is also a popular stopover for those who go hopping around the nearby islands. Olango has a fish sanctuary where your boat can "park" while you swim around and feed the fish. Or you can also opt to go kayaking, if that's something that interests you.
Camping at and Exploring Around the Eco-Park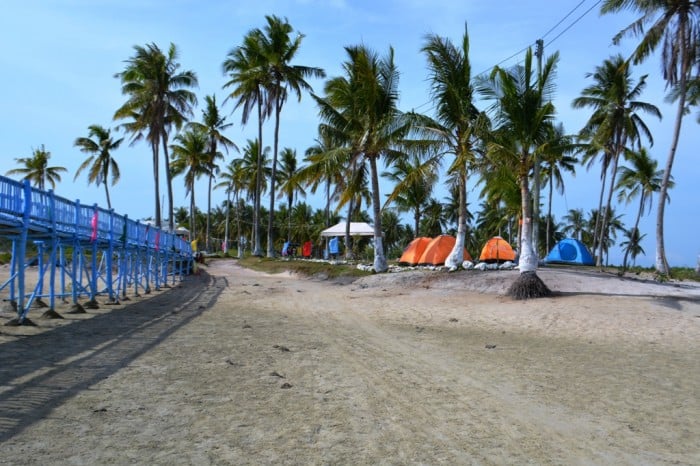 The island has a few small beach resorts here and there, but we have never tried sleeping in any one of those overnight.
As someone who is a sucker for extremely cheap accommodations, we were glad to have found out that they already have a designated site available for campers.
If you currently don't have equipment but wish to try out camping, they have available tents for rent at PHP100 per tent. Those who would bring their own tent can just pay a fee of PHP 50 per tent.
Getting to the island costs only PHP 15 per head, one way, plus an additional PHP 5 each for terminal fee. The ride from the port to the park costs PHP 20 per head and entrance fees to the eco-park is pegged at PHP 15 each.
The Payag sa Asinan is actually a flat land with lots of mangroves surrounding it, so it isn't the best place for swimming. However, there are still other things that you can do here aside from camping (and eating lots of seafood).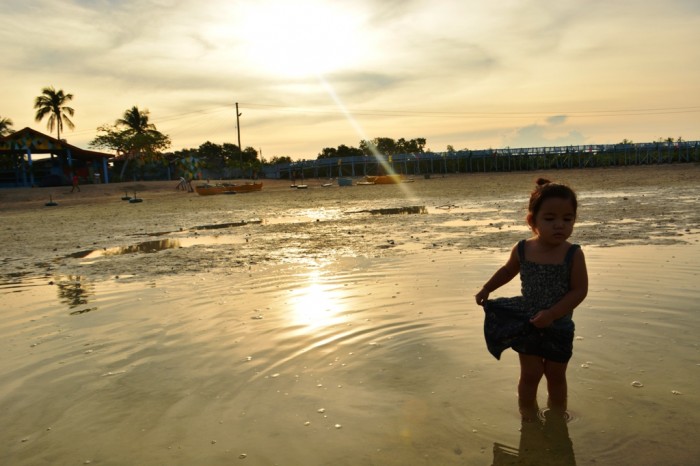 You can try your hand at mangrove planting here or you can also go kayaking and canoeing when the tide is a little higher. Enjoying both sunset and sunrise, strolling around the eco-park, feeding the fish, waiting for your fresh buko juice to be harvested or watching birds are other things you can do here as well.
Tips for Camping at Olango Island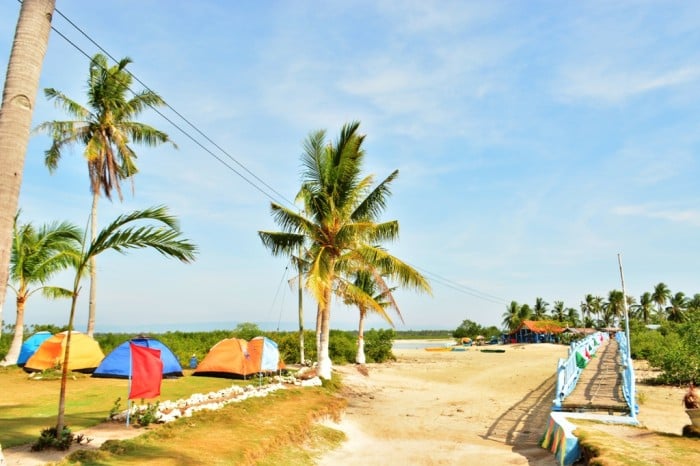 Want to get the most out of your Payag sa Asinan Eco Park experience? Here are some tips:
Bring a sleeping bag/mat that will allow you to sleep under the stars. Often, it can get really humid when you try to sleep inside a tent by the beach so you have to make sure you have another option. Aside from the sandy beach, there is also a part in the park covered with bermuda grass where you can camp.

Expect to get wet so bring extra clothing.

It is going to be hot so slather sunblock on your skin.

Make the most out of the "seafood buffet". You will have to tell the caretaker ahead what you want for breakfast (or lunch) but they can get it and cook it for you. We had our fill of saang (spider shell) at PHP 7 per shell.
Also read: Camping in the Philippines: 10 Sites with the Most Incredible Views