It's nearly 2017; have you completed your last-minute travel escapades yet? You're probably taking some down time right now, hoping to spend the last five days of 2016 with your family. Then again, who are we kidding? We're quite sure you're itching to go somewhere else right now.
Also read: Filipino Travellers' Top Picks: Best Philippine Destinations in 2015
In case you are now making travel plans (out of boredom over the holidays), here are the top destination picks for many travellers this 2016. We've got it all from the most visited places — to a few hidden gems that are sure to leave you in awe.
Mt. Pulag
Of all destinations I've been, no one beats yet my trip to Mt. Pulag. Though we were not able to witness the famous sea of clouds, it was still one of the best!
– John of Four Eyed Laagan
With 0 degrees Celsius temperature, only the brave and the daring will survive!
– Jyminie
Bohol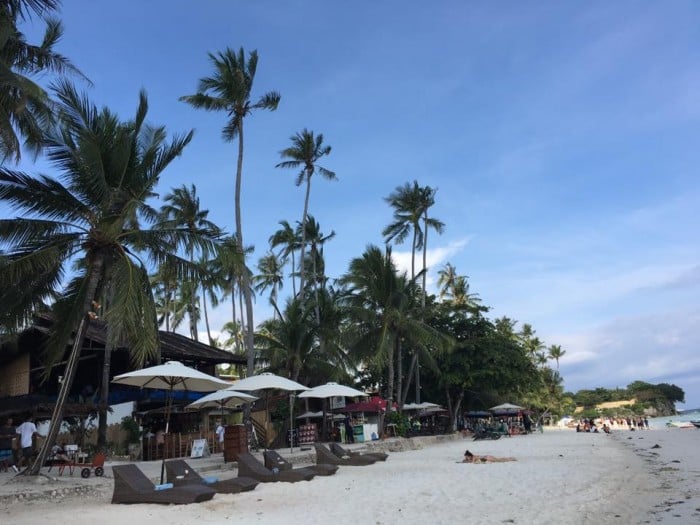 There are still a lot of places for me to discover but Prony and the tarsiers were one of the unique tourist attractions in the island. Alona Beach has a mini Boracay-style look which really appealed to me and the beach water is really good.
– Jomar of Laagan Ko
Palawan
Nothing beats El Nido! Not too far behind is Siargao.
– Eula of Eula Panda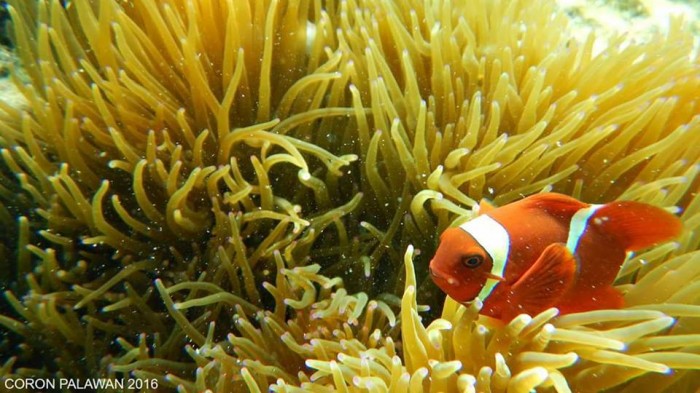 Coron. Because I saw that there is a beautiful world down there. And I can't wait to jump in the water and explore all the islands.
– Badet of The Misis Chronicles
Siquijor
For me, Siquijor is a top travel destination! Don't believe everything they say about this place because it is a perfect getaway from the bustling noise of the city, and the beaches are beautiful!
– Jullian of Utterly Random Techie
Bacolod, Negros Occidental
It is the sweetest place in the Philippines and where my happily ever after started.
– Queenie
Also read: 10 Unspoilt Philippine Destinations for Your 2017 Getaways
Banaue, Ifugao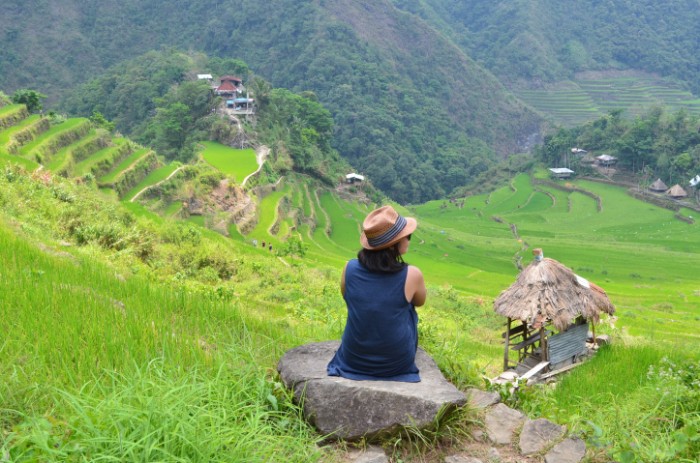 You can get lost and find yourself. The place has this power to connect with your inner self. Recommended to those who want to do some soul searching, recharging of mind and body and for the heartbroken.
– Kate of Red Maleta
Moalboal, Cebu
Moalboal! Because I'm poor! But I really enjoyed snorkelling there! The sardine run experience was otherworldly.
– Jhanis of The Vanilla Housewife
Hundred Islands, Pangasinan
If you're looking for an epic island adventure, nothing beats Pangasinan! Its famed "Hundred Islands" is literally the place to beat. The rock formations are jaw-dropping. Every angle is worthy of a postcard shot. Island hopping is like no other because each island has something to boast about. There are those with high peaks that'll give you a panoramic view, cliff-dive spots, snorkeling sites, caves, ziplines from one island to the other and my personal favourite: islets with their own white sand private beaches!
– Anne of Anne's Scribbles and Doodles
Kalanggaman Island, Leyte
This may be an understatement for some, but Kalanggaman Island didn't fail me and even accommodated us beyond my expectations. If opportunity permits, I would still want to visit the island to destress and have fun with dear ones.
– Stella of Maristell
Hermit's Cove, Cebu
Awesome Midweek adventure to close my 2016 adventures. It was rainy but I think it's one of the hidden gems of Cebu. A bit far but worth the travel.
– Kris of Lakwatsa Pinas
Also read: Real Travellers Share: Why You Should Travel At Least Once a Year
Caramoan, Camarines Sur
Caramoan! I didn't expect this place would be very beautiful because it is a group of islands that is isolated from Camarines Sur. Just like Palawan, Cebu and Boracay, Caramoan also has pristine waters and fine white sands. It showcases an array of natural wonders that can make you feel that Philippines has one of the best islands in the world. It's one of the few places in the country I want to visit again.
– Monarose
Danjugan Island, Negros Occidental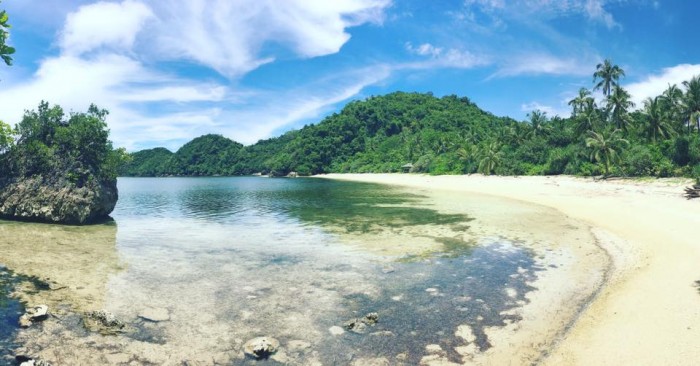 Being an ecotourism destination, Danjugan Island will bring you closer to nature while feeding your thirst of adrenaline-pumping activities. The experience will surely inspire you to participate in other ecological advocacy.
– Ian of Freedom Wall
Panigan Underground River, Sultan Kudarat
Of all the places I've been to this year, my top one would be Panigan Underground River in Esperanza, Sultan Kudarat. I like how serene this place is because it's not yet visited by many travellers and only a few people have been there. You can really experience the innate beauty of Mother Nature. What I also love about this place is the stunning scenery you'll get to discover along the way, it's one of a kind adventure — something that you can be happy to share with other travellers.
– Lai of Jaunting and Musing
Cuatro Isla, Leyte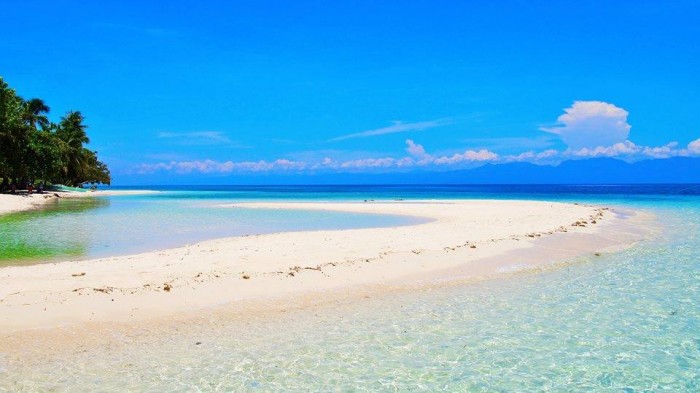 Cuatro Isla is love.
– Angel of Anjville
Tinago Falls, Iligan
I have no words for Tinago Falls in Iligan City, just pure appreciation.
– Irish
Also read: 11 Long Weekends in the Philippines in 2017
Here's to more travels this 2017! See you on the road!