Endless waves, pristine lagoons, crystalline tidal pools… When it comes to island escapes, there's nothing quite like the call of Siargao Island. Surfers from all over the world flock to this teardrop-shaped isle in Surigao del Norte known as the surfing capital of the Philippines, although it's just as easy to be captivated with it even for travellers who aren't in town to chase swells. Whatever your reason for visiting, the best Siargao hotels will keep you close to all the island essentials: sun, sand, and surf. Here are some of our favourites, from party-ready hostels to luxurious designer resorts.
Also read: Restaurants in Siargao: 30 Places to Eat & Drink in General Luna
1. Nay Palad Hideaway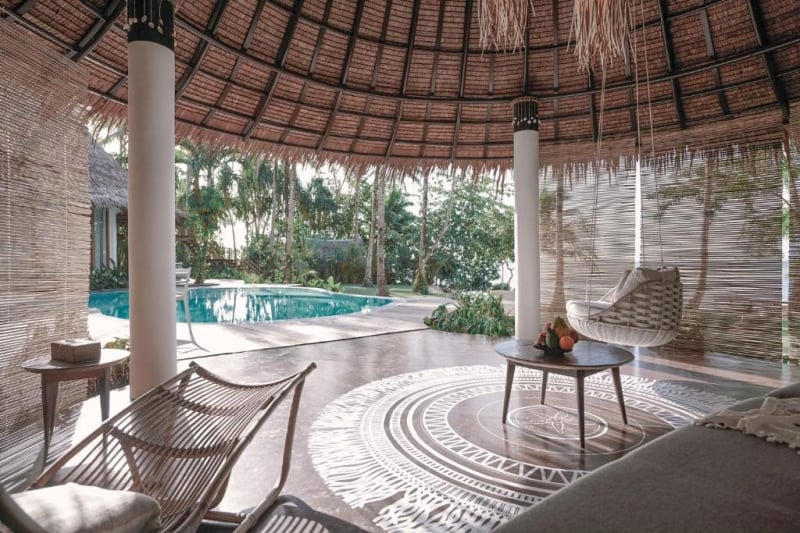 A dreamy beachfront sanctuary, Nay Palad Hideaway is the epitome of barefoot luxury. Expect gracefully appointed villas just steps away from the soft white sands of the Pacific. Every thatched-roof villa features full-length glass windows, plush canopy beds, and large terraces overlooking the sea.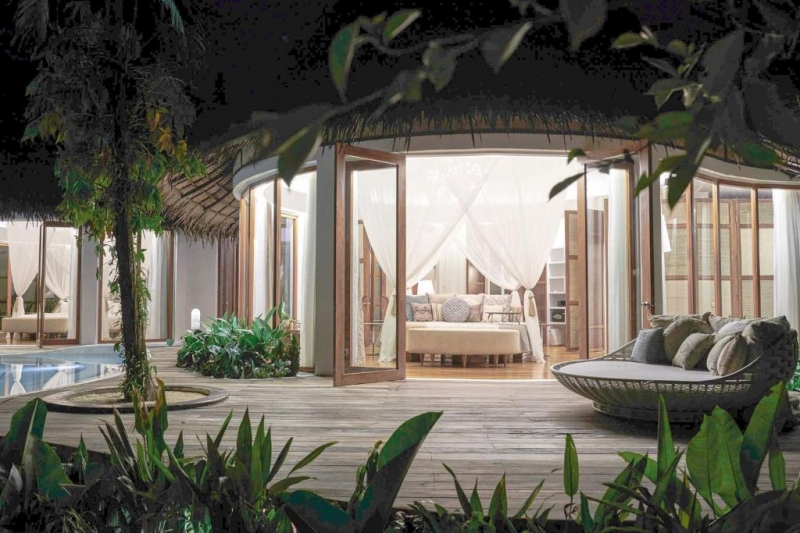 There's also an outdoor pool, an open-air restaurant, a game room, and a library. Formerly known as Dedon Island Resort, Nay Palad Hideaway is close to many of Siargao's top attractions, including the world-famous Cloud 9 surfing spot. 
Address: 8419 Malinao Road, General Luna, Surigao Norte
2. Sandy Feet Siargao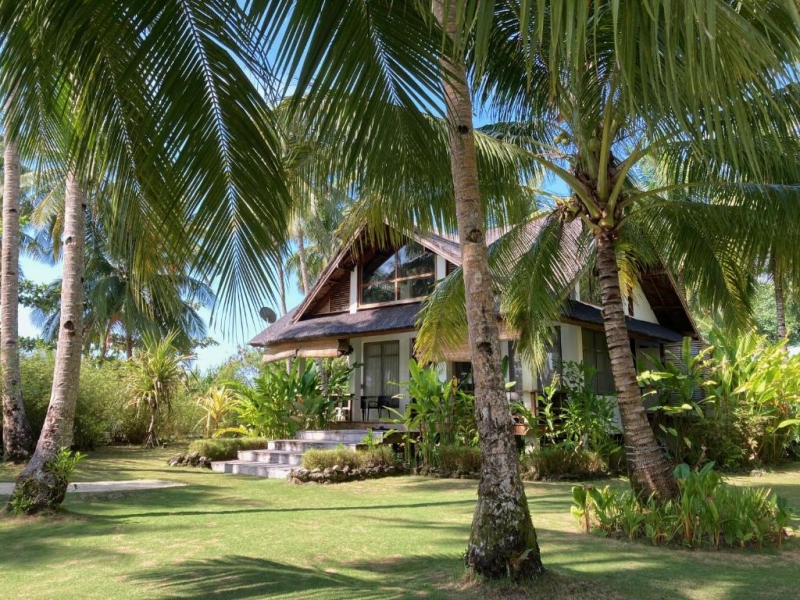 Find a home away from home on the island in the luxury resort-style rentals of Sandy Feet Siargao. Nestled in a lush garden oceanfront property, this five-villa boutique resort is a serene space where travellers can put their feet up and relax in relative seclusion. All villas feature comfortable living spaces, a well-stocked kitchen, and a dining area.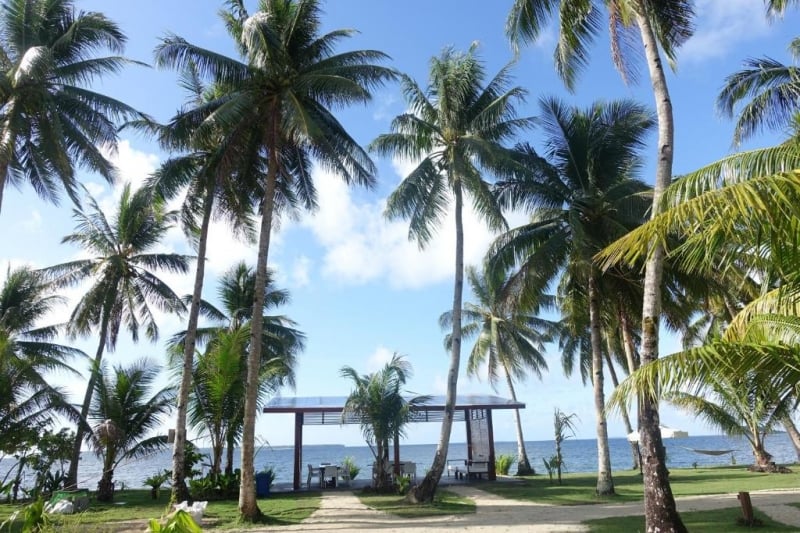 As the sun goes down, sip on cocktails and bask in the cool breeze at the outdoor veranda fronting the sea. Sandy Feet Siargao is located just outside of Siargao's main tourist centre General Luna, just 10 minutes away from Cloud 9 on a motorbike.
Address: Malinao Tourism Road, Brgy. Malinao, General Luna, Siargao Island 
3. The Village Siargao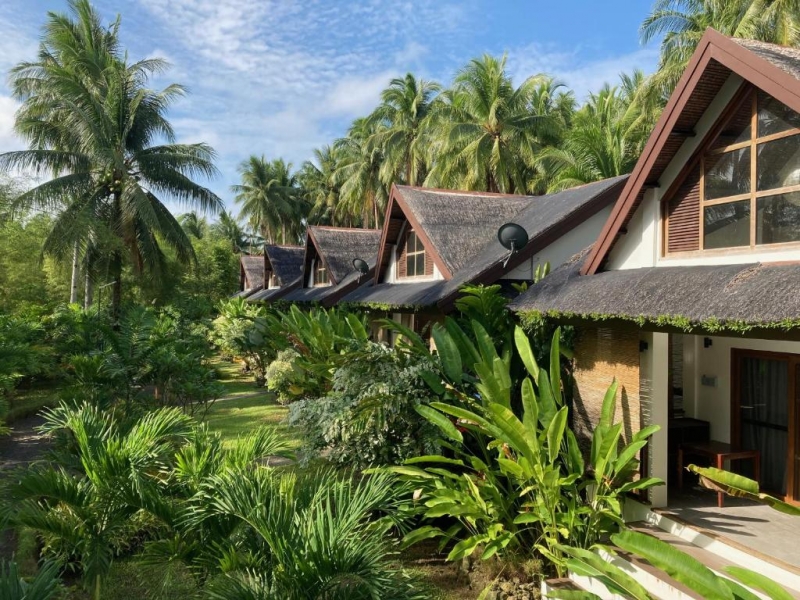 Set in a lush garden property in General Luna, The Village Siargao has seven fully furnished cottages that are smaller and more modest versions of Sandy Feet's luxe villas across the road. Rest and relax in the private villas, each beautifully designed and very comfortable.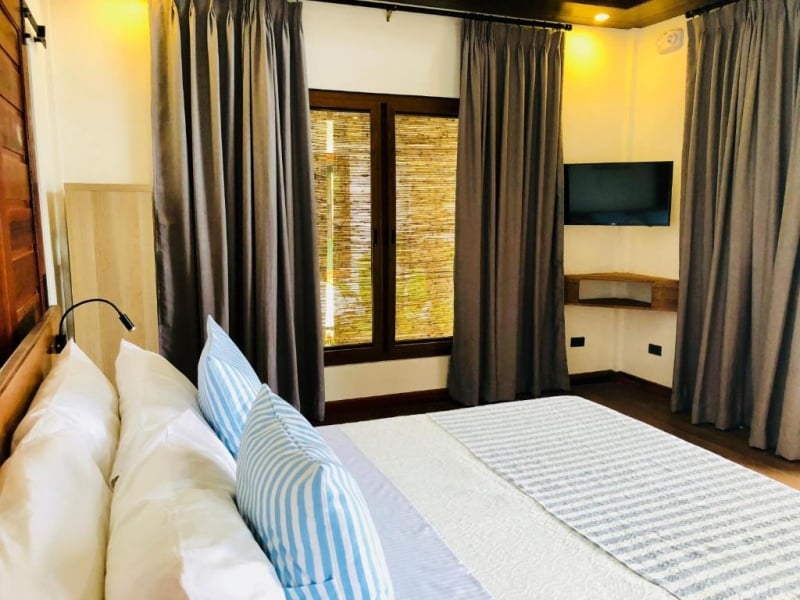 Best of all? They're more affordable for travellers on a budget who still want a little taste of luxury! And because Malinao Beach is just across the street, you can swim and sunbathe any hour of the day.
Address: Malinao Tourism Road, Brgy. Malinao, General Luna, Siargao Island
4. Mao Mao Surf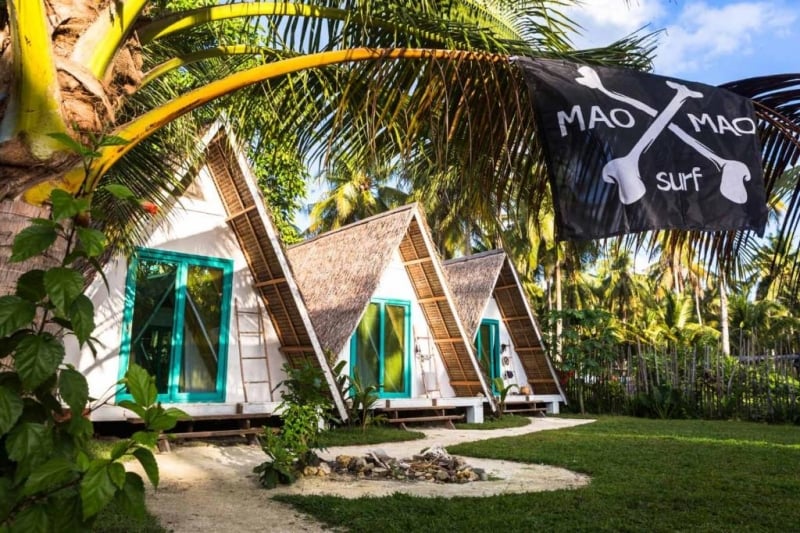 It's easy to imagine freewheeling explorers and creatives falling in love with the beachy A-frame cottages of Mao Mao Surf, a hip standout among the many Siargao hotels. The Instagram-friendly resort is overflowing with coastal vibes and bohemian charm, from the cosy huts to the laidback staff who will help you with tours, surf lessons, and motorbike rentals.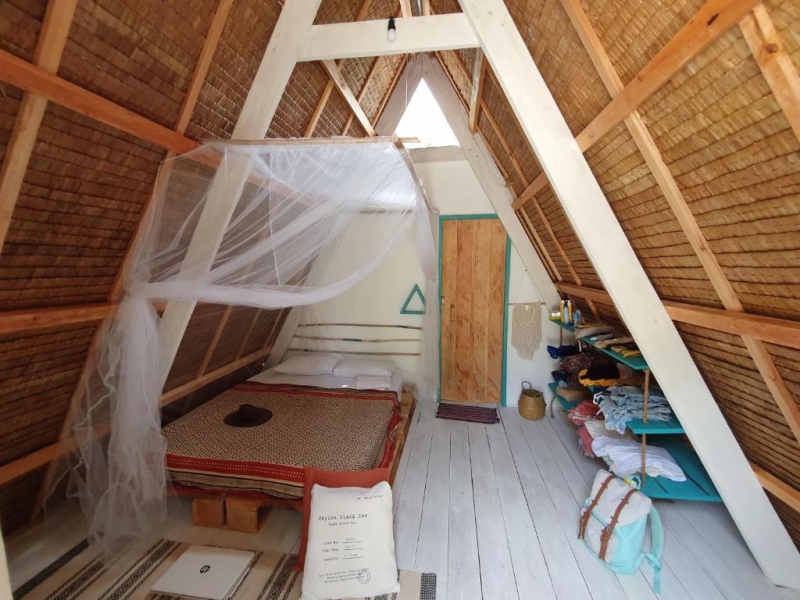 Not to mention, the mouthwatering smoothie bowls and banana pancakes are worth flying to Siargao for on their own! Good food, great beds, and the sea within walking distance — it's basically everything we need for an unforgettable Siargao vacation.
Address: Sta. Ines Compound, General Luna, Siargao Island 
5. Mad Monkey Siargao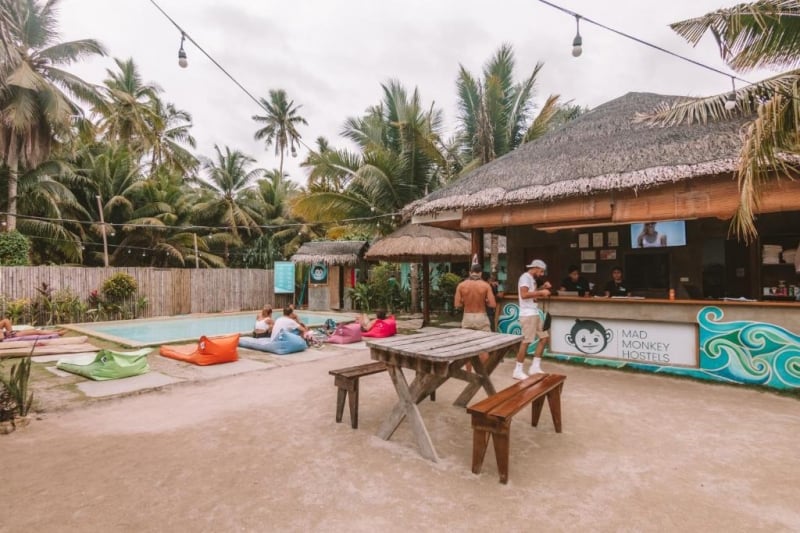 In the mood for a party? Well, there's never a dull moment at Mad Monkey Siargao, making it one of the most popular Siargao hotels around. The hostel offers adults-only accommodations that are clean, comfortable, and air-conditioned. Beds are usually empty, though, because guests spend their hours hanging out at the tiki-themed bar, swimming pool, or garden.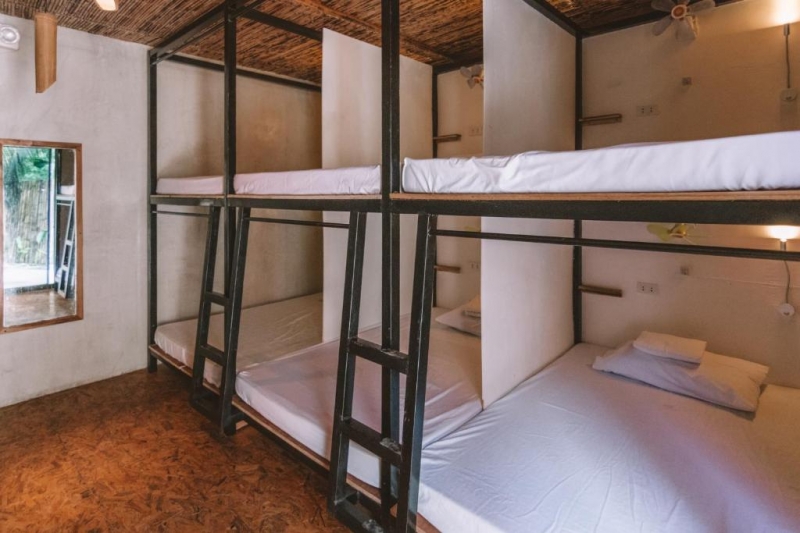 If you're the type of traveller who enjoys meeting new people, joining group tours and activities, and partying until the wee hours of the night, then this may be a good fit.
Address: Lot 2903, Brgy. Catangnan, General Luna
6. Kalipay Resort Siargao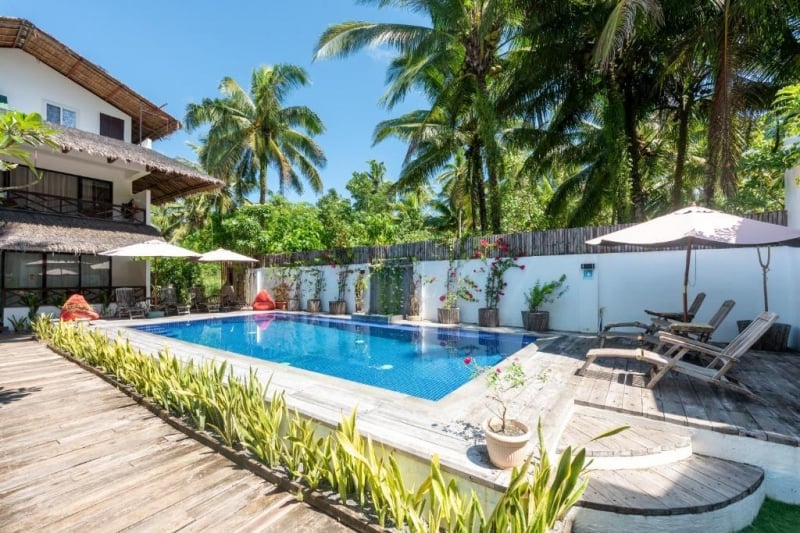 Kalipay directly translates to "happiness" in the local dialect, so it comes as no surprise that the resort's goal is to create a happy experience for travellers visiting the island. And trust us, it won't be hard to find bliss in this tranquil garden resort.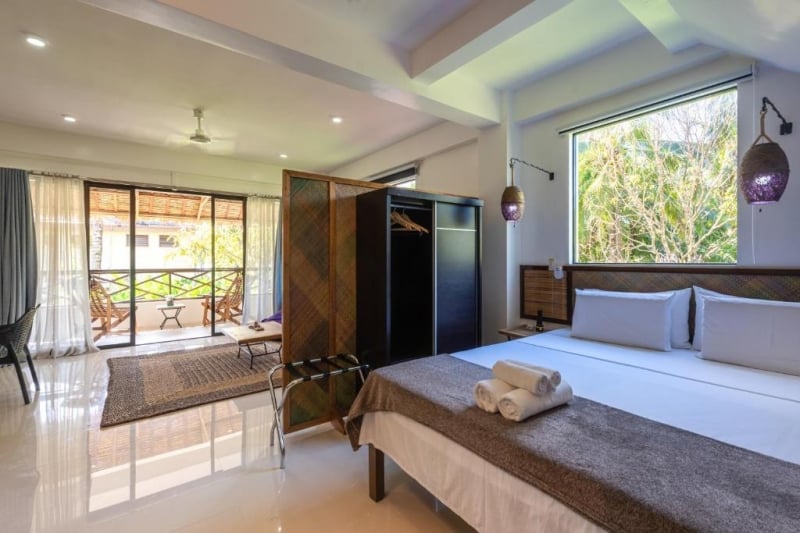 Modern apartment-style rooms are well-designed with fully equipped kitchenettes, among other features. Plus, you'll sleep like a baby on super-sized beds fitted with luxe Egyptian cotton linens. Kalipay Resort Siargao is only a few minutes from General Luna Beach, but on days you're not in the mood for the ocean, you can take a dip in the resort's outdoor pool instead.
Address: Tourism Road, Brgy. Catangnan, General Luna, Siargao Island
7. Daluyong Beach Resort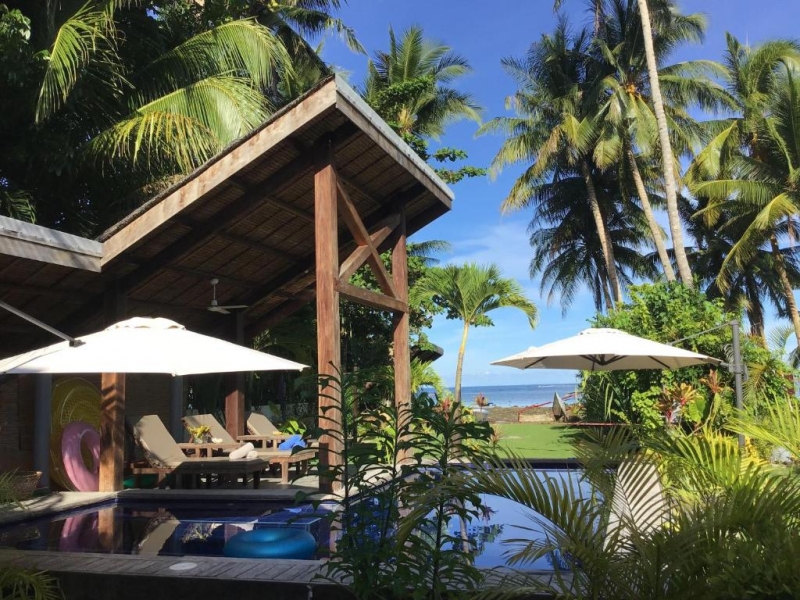 Daluyong Beach Resort is only a stone's throw away from Cloud 9 reef break, making it one of the top Siargao hotels for surfers who want to stay close to the Pacific swell. The oceanfront resort sits on a quiet property, and the atmosphere is relaxed and uniquely Filipino — think classic wooden furniture and giant abaniko fans over the bed.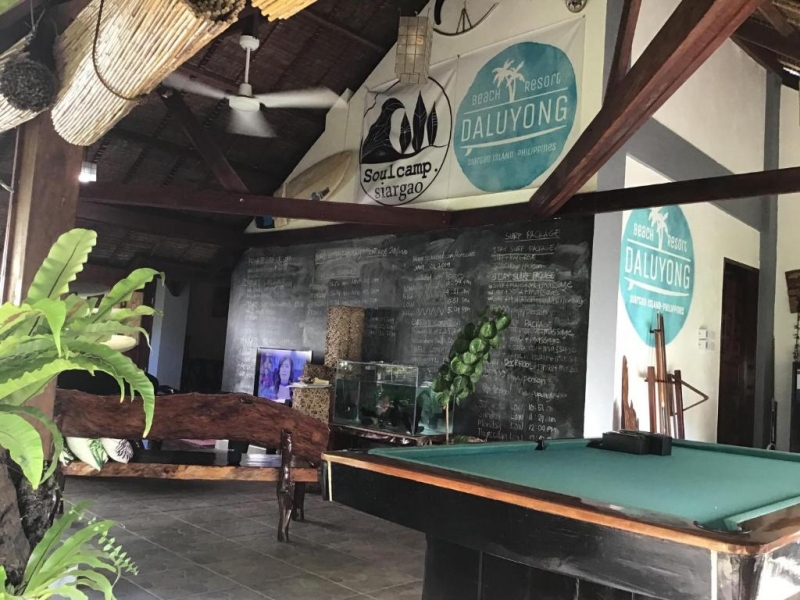 Rooms are simple, clean, and comfortable. Although the beach in front isn't always swim-friendly, Daluyong has an outdoor pool and paddleboards for anyone who wants to be in the water.
Address: Malinao, General Luna
8. Las Palmas Villas and Casitas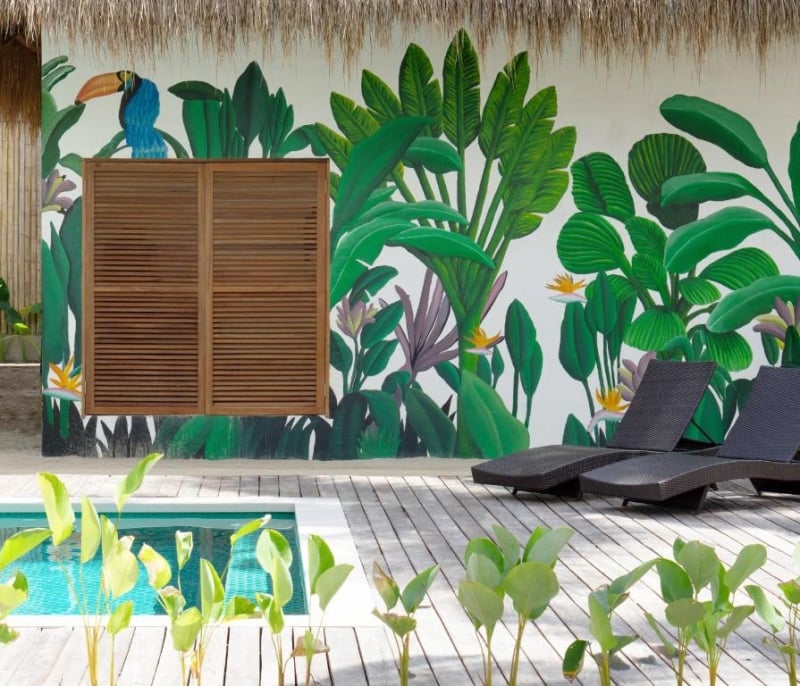 Las Palmas Villas and Casitas is a stylish oasis inspired by its beautiful tropical location. Giant murals, natural materials, and the open-air design of the resort's common spaces create a breezy atmosphere that makes it feel like an extension of Siargao's lush surroundings.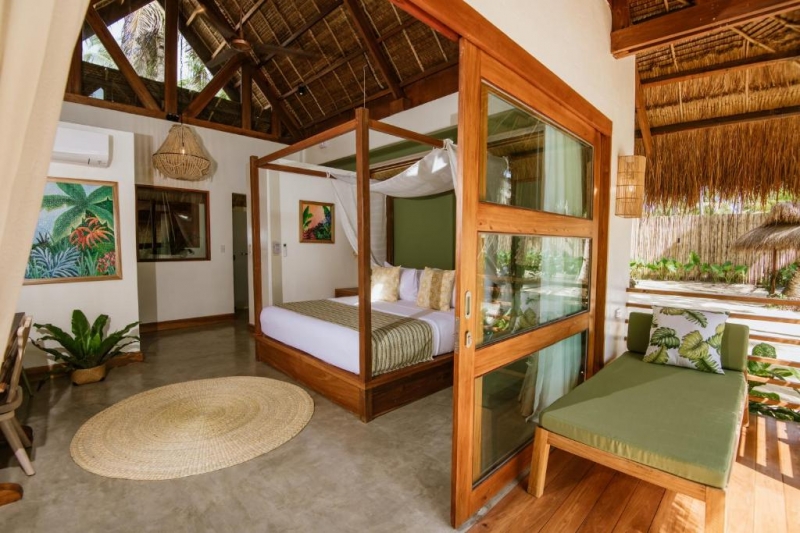 Thanks to large windows and balconies with views of blue skies and tall coconut trees, you'll feel connected to the outdoors even from the comfort of your room or villa. Las Palmas is also a good option for big groups, with dorm-style family rooms available in the resort.  
Address: Tourism Road, Brgy. Catangnan, General Luna, Siargao Island
9. Surfing Temple Hotel Boutique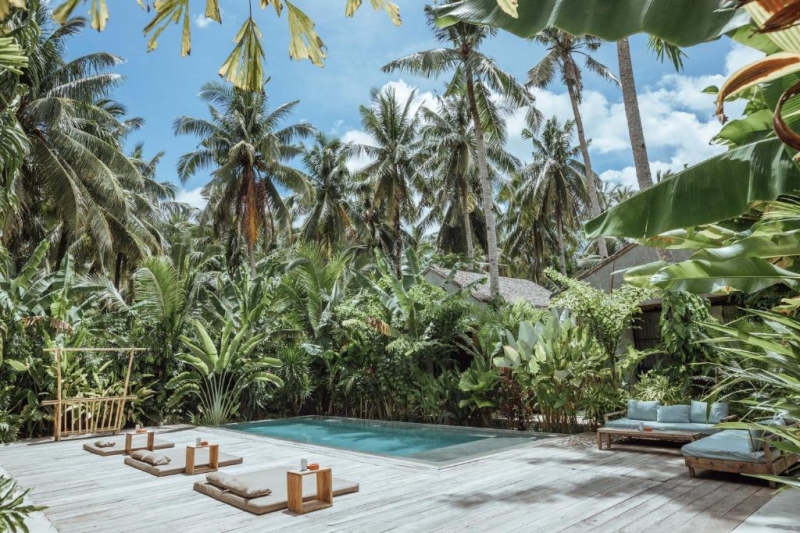 Beautiful accommodations, relaxing pool swims, and hours paddling on the ocean — a few days at Surfing Temple Hotel Boutique is enough to make you never want to leave. The chic four-star boutique resort sits pretty in a garden property in General Luna, with modern bedrooms featuring natural elements and industrial touches.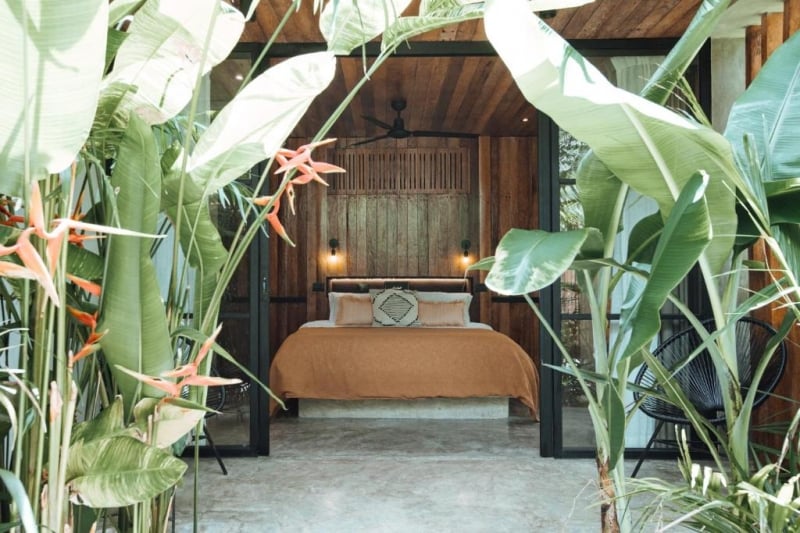 Start your mornings slow with a cup of coffee on your private terrace, then dive into the pool for a refreshing swim before exploring Siargao. And of course, what's a "surfing temple" without access to the best breaks? Grab your board and head to General Luna Beach just a few minutes' walk away.
Address: Catangnan, General Luna, Siargao Island
10. Hiraya Surf Hostel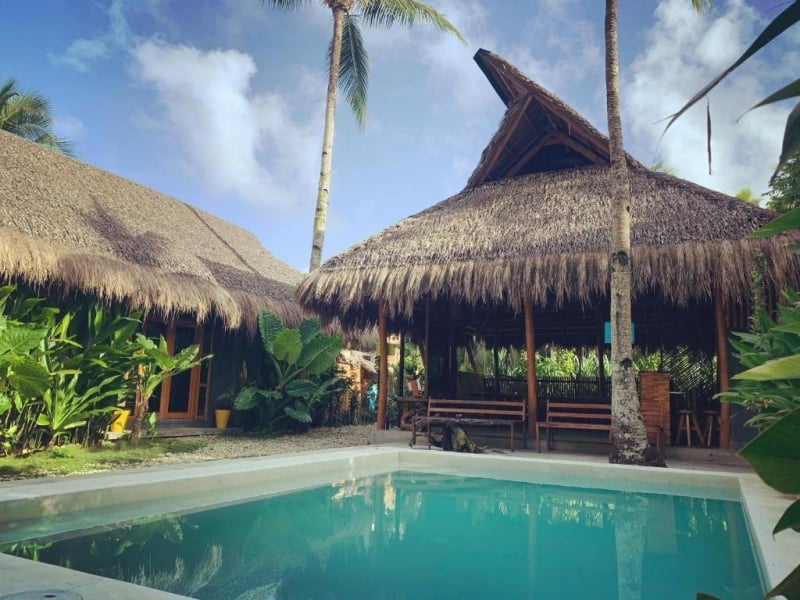 Travelling on your own? No worries. Hiraya Surf Hostel caters especially for solo travellers and backpackers, with clean rooms, friendly staff, and a chill atmosphere that fosters conversation and camaraderie among guests from all over the world.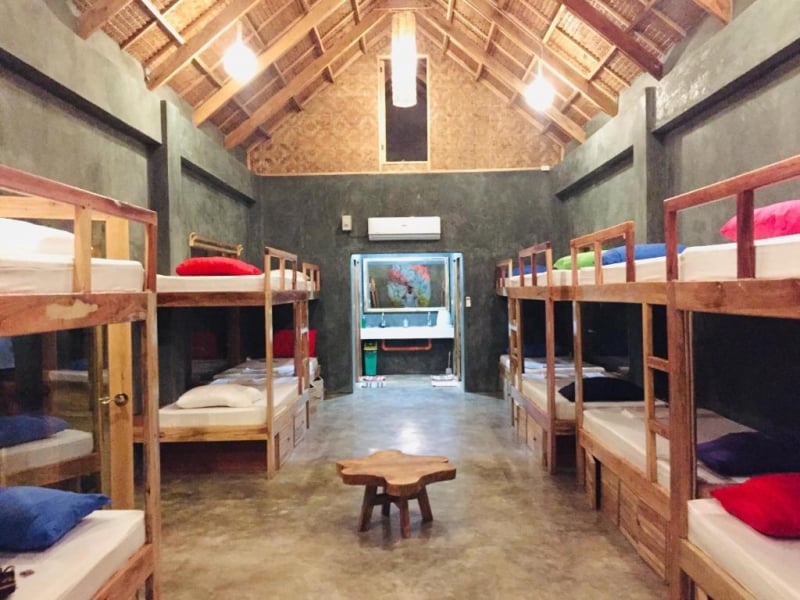 The adults-only hostel offers comfortable air-conditioned accommodations, with each room conveniently equipped with its own bathroom. And with Hiraya's outdoor pool, bar, and common lounge area, you won't even have to leave the grounds to enjoy yourself.
Address: Catangnan, General Luna, Siargao Island
Also read: Baler, Aurora: The Ultimate Travel Guide With Insider Tips!
Ready to get stoked? Whether you're a newbie on a board, an experienced surfer, or just a sightseer eager to bask in the island vibes, Siargao is an exhilarating destination that's always worth a visit. Maximise your trip to the island by staying at the best Siargao hotels during your much-deserved island getaway.  
---
This article contains affiliate links. When you book through these links, we may earn a small commission at no additional cost to you. All images credited to Booking.com.