Contributed by Wanders of Eve
Two years ago, around the same time in 2017, my friend Trix and I were on our respective business trips to Phnom Penh. During her stay, she had a chance to see the Cambodian Killing Fields where part of atrocious killings during the Khmer Rouge were children. And I was in Chea Sim Angkor Chay school at our company's bike giving event after a two-day conference. Four months later, we became new travel buddies. Recalling our experiences on our trip to Phnom Penh, we shared the same sentiment for the children of Cambodia. And so, we promised to travel again to this country and do something for them in our own little way.
Also read: How We Crossed the Vietnam-Cambodia Border and Toured Siem Reap
The reign of Pol Pot shoved Cambodia to poverty and children were not only denied access to education as schools were turned into prisons, but they were also victims of forced labour. Today, to the underprivileged children, a bike is equivalent to education. During our company's bike giving event in 2017, I learned that there are those who walk four kilometres to and from school. It took a while for us to fulfil what we planned two years ago, but we hope that these bikes will somehow bridge that gap and encourage the children to persevere in school. We initially thought of giving away only two bikes but perhaps God honoured our heart's desire to really help and he multiplied it to five times of what we originally intended to give.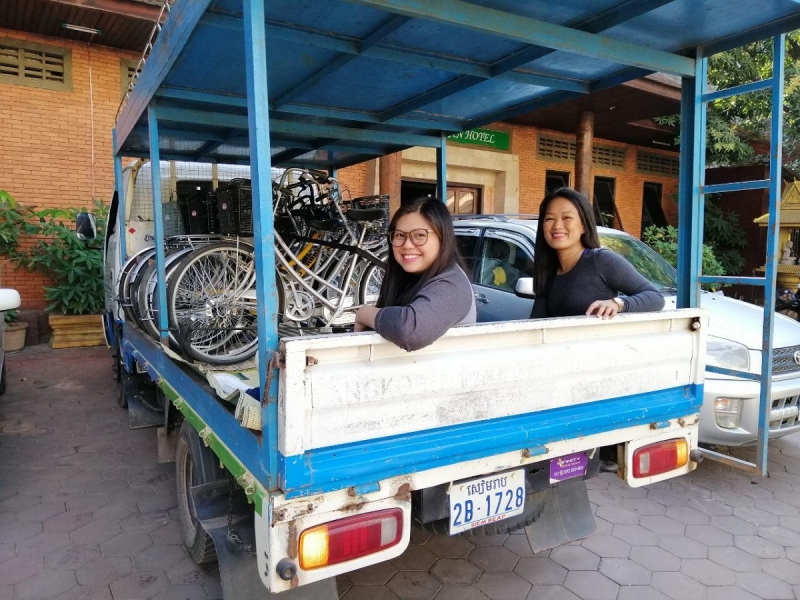 Eight were students from the community of Sot Nikum and the other two were a lady guard and a student from Siem Reap. Our Cambodian friends helped us choose the recipients three months before our trip and we are indeed grateful for their assistance.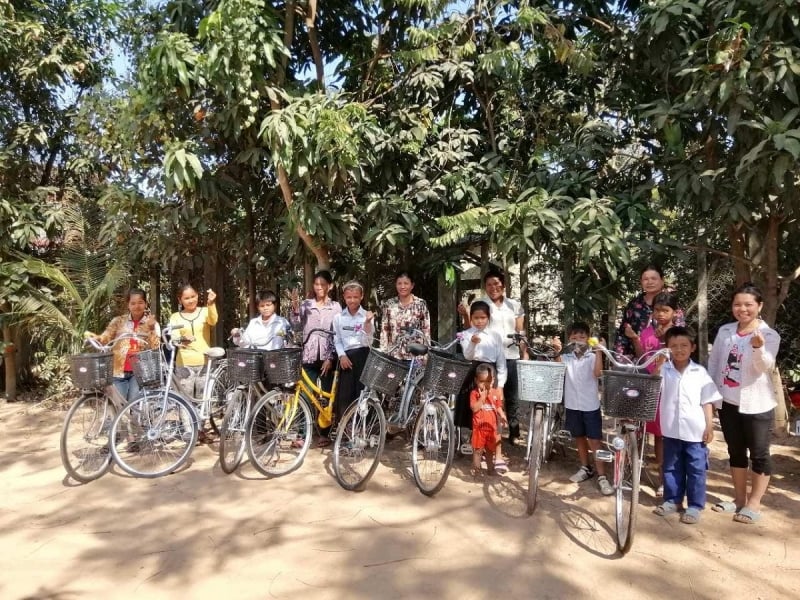 Aboard a small truck by Angkor Cycling Tour, off we went to deliver eight of the bikes to Sot Nikum, a town that is an hour drive from the city centre, and personally give them to the children. We saw a glimpse of the countryside — simple and laid-back living, fields of crops and villagers that go about another day of work. When we arrived, the children and their parents were already waiting. It was a simple turnover but a very meaningful encounter for all of us. One of our Cambodian friends translated their message of gratitude for us. Trix and I were overwhelmed by the privilege of being a conduit of grace and an extension of Christ's love that day. We were moved, especially when one parent told us that she will work hard and save up so that she can send her daughter to college. When they become successful, may they pay it forward, and do for others more than what we did for them.
Ten individuals. Ten unique stories. One goal. And that goal is to bring hope. Ten does not seem to be a significant number, is it? But to change the world and make it a better place, we can do it one person at a time.
Also read: Travel to Help the World: Voluntour in Southeast Asia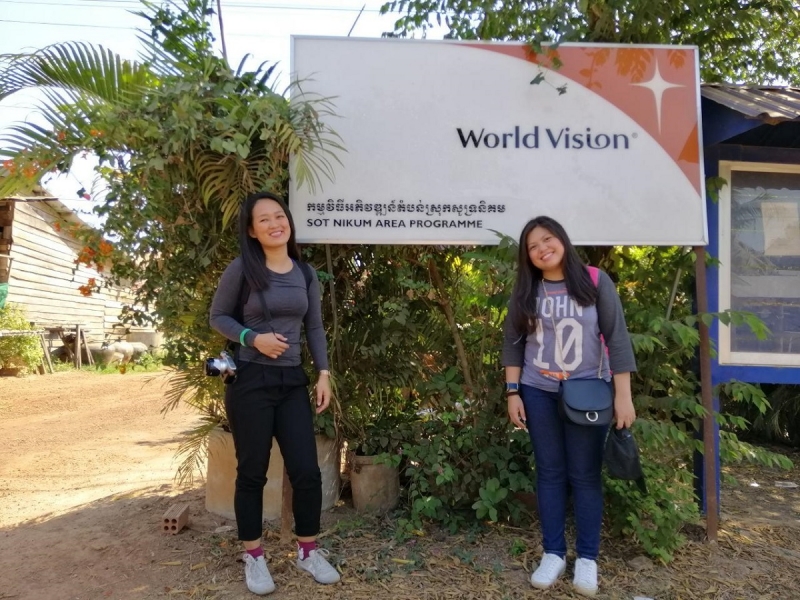 My friend and I are sharing this humbling experience in hopes of inspiring you to make your travels more meaningful by giving back to society in any way you can. In our world today, especially where social media has an incredible influence on how we view ourselves as more important than others, most of us walk about in this life like empty cups seeking only to gratify and glorify the "self". But I encourage you to strive to make a difference and be a cup that overflows with goodness wherever you go. Why not use your passion for travel as a platform and be a voice to social issues that nobody else would see and empathise with as would a traveller's eyes and heart.
You may ask us, "Why Cambodia?" I think the better question is, "What has God laid upon your heart to do for others while you travel? And how are you going to respond to it?" That's what really counts. It doesn't matter where or how. It doesn't matter how small or grand the gesture is because any act of kindness will surely go a long way. As John Piper puts it, give yourself away to this world and even if it costs you, it will be worth it. And because it will be worth it, you are liberated to love others as nobody else loves.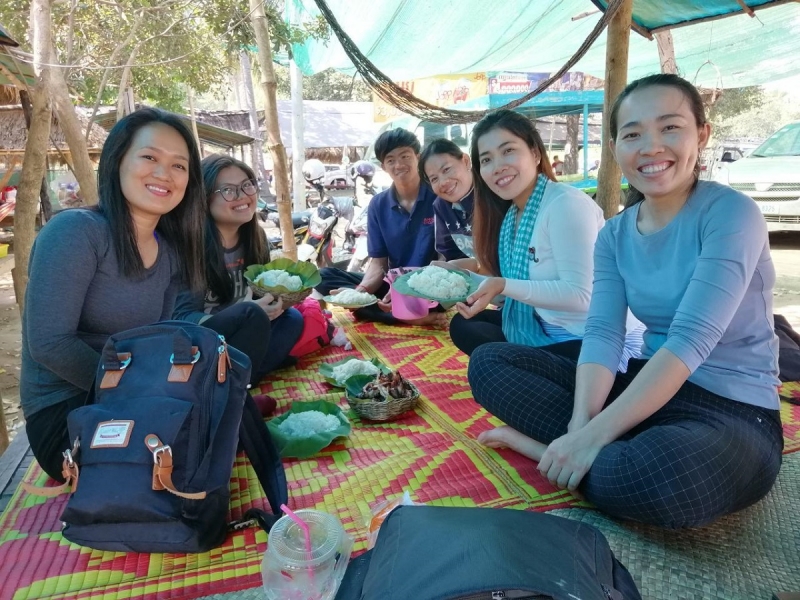 So dear fellow traveller, will you take the challenge of making meaningful travel happen?