Contributed by Dyaryo de Byahe

Higatangan Island is only 45 minutes away from the port of Naval, Biliran. It has two barangays – Brgy. Libertad and Brgy. Mabini, and hallowed with exotic and bizarre rock formations situated particularly on the island's posterior area. A white, long and shifting sandbar stretches out on its western portion. The blue waters are so tempting but be sure to wear slippers if you don't know how to float or swim. Spiny, globular sea urchins lie underneath, especially in the island's coastal surfaces, so be sure not to step on them.
Also read: How I Spent a Day in Biliran with a Budget of Only ₱1,533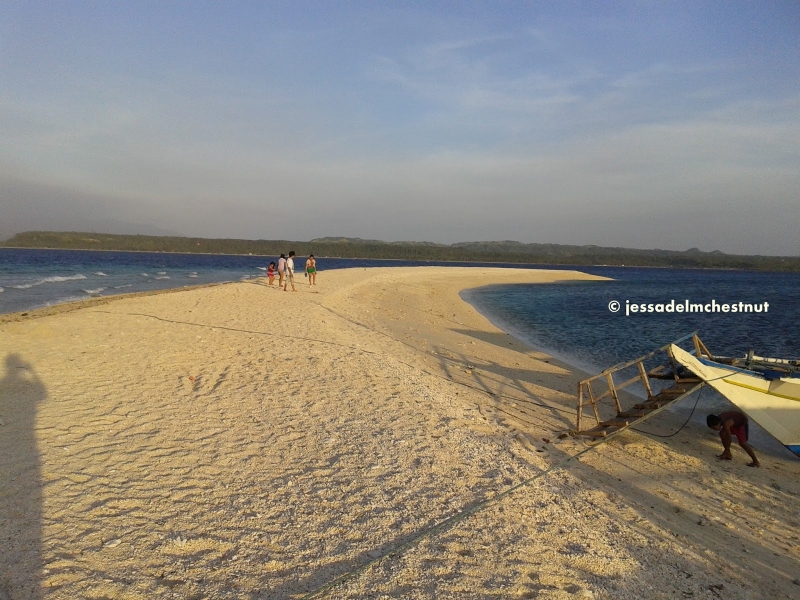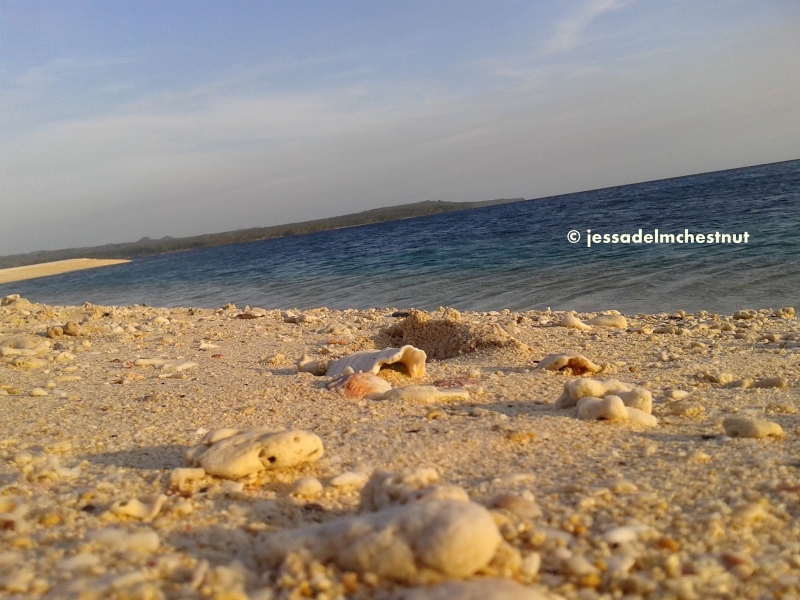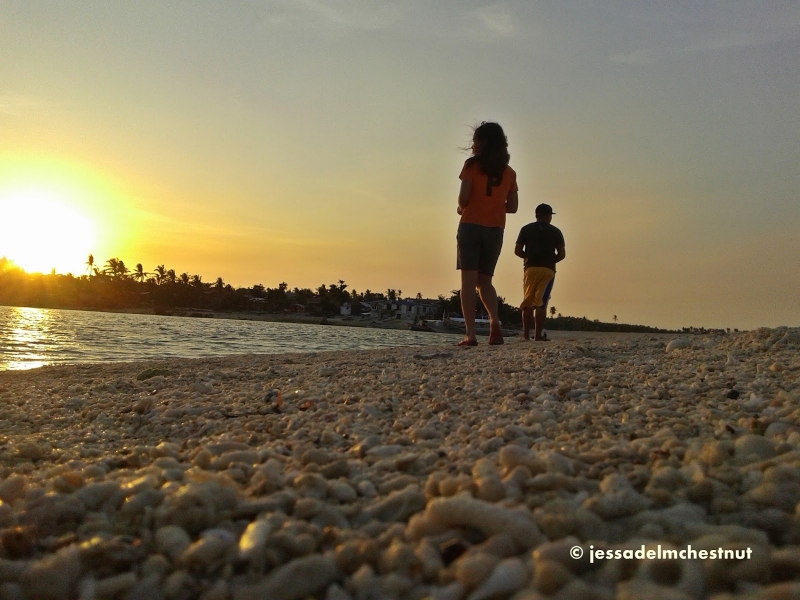 Note: Passenger boats travel until 12am only.
We visited the popular Hagdan Beach which is accessible only by taking a manageable staircase down to the resort or by taking a boat which cruises to the back part of the island. The quiet and peaceful setting made us unwind and relax at a small hut for some time before we headed up exploring the nearby rock formations.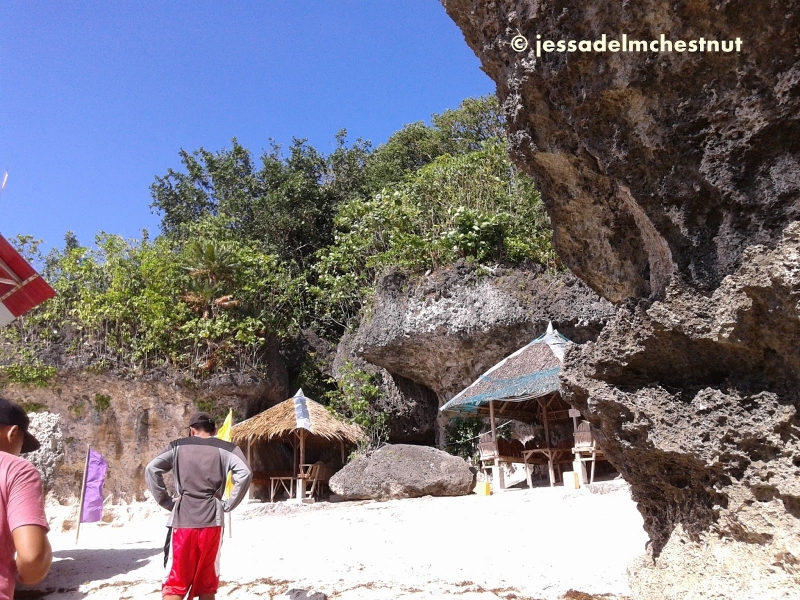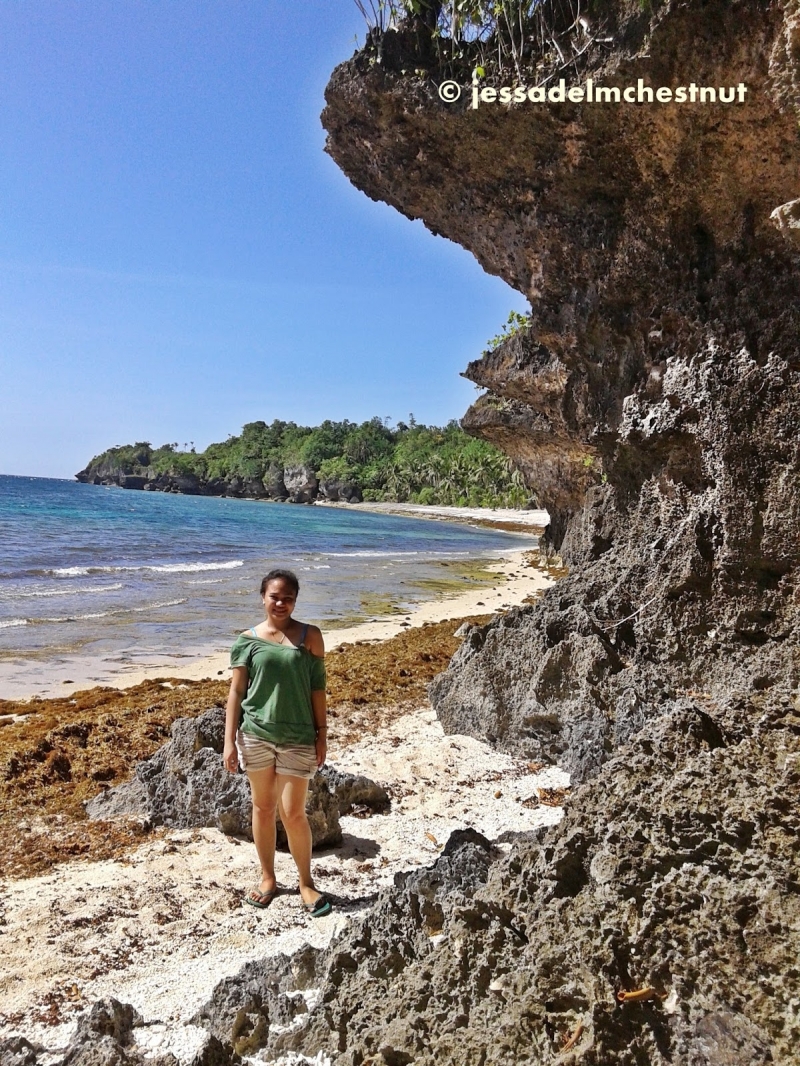 Note: There are few sari-sari stores on the island. Electricity or power supply starts at 6pm until 10pm only. A watch tower is also very popular among tourists as you can view the island 360 degrees from the top.
After spending two days in Higatangan, we pursued to our next island destination, the Sambawan Island.
Also read: A Simple Travel Guide to Leyte: What You Need to Know Before Your Trip
Sambawan Island is located west coast of Maripipi, Biliran and south of the Samar Sea. It was recently featured as one of the great destinations for snorkelling and scuba diving on Philippine TV stations like GMA.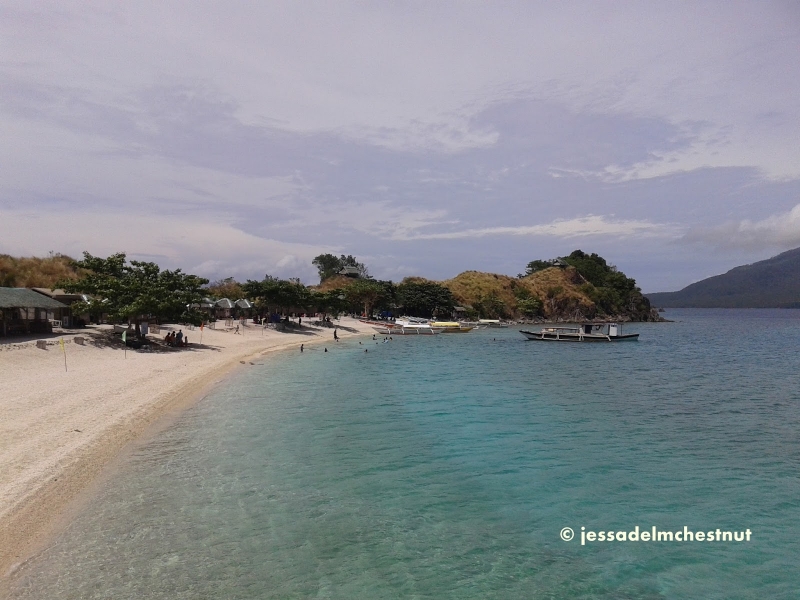 Well, of all the island destinations in Biliran, this was my fave one! I had promised myself to stay out of the city life in the meantime and this undoubtedly was my best escape, my greatest slip!

We rented a small banca from Higatangan Island which enabled us to visit the Sambawan islet. The journey took us two hours before we took sight of the enormous view of the hills on the island. These hummocks actually made the destination extraordinarily spectacular when viewed from atop. From its peak, you'll see islets on both ends which were seemly connected through sandbars and shallow waters.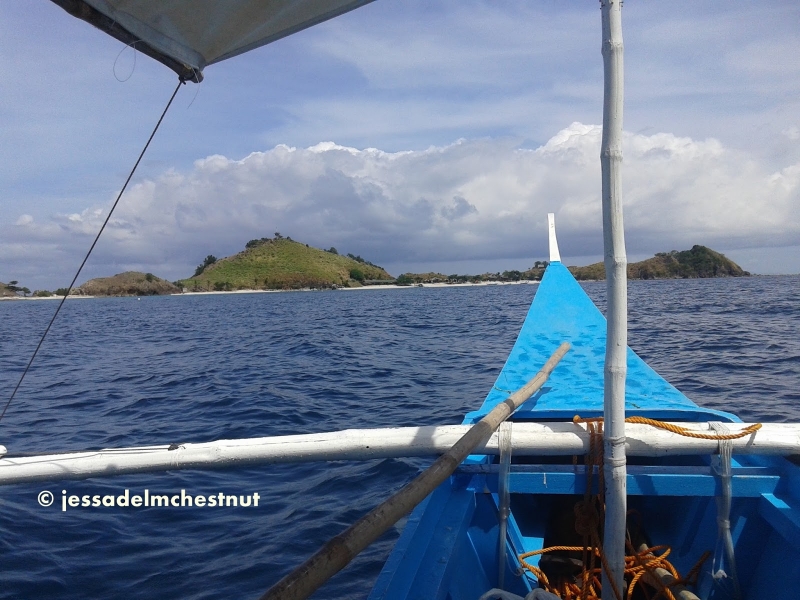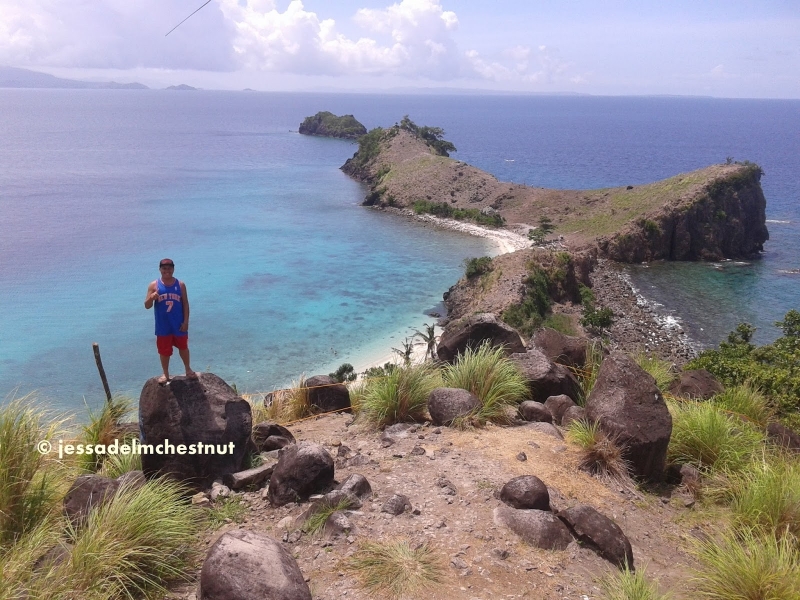 We took the whole afternoon swimming on its brackish, lucid blue waters. And just right after 20 minutes, I took a break and suddenly noticed that some salt particles remained on my skin. They literally look like iodized salt or crystal-like, snowflake bits. Drenched in saline water, my skin was burnt from wandering and exploring around under the summer heat.
Also read: Escape the Crowd: These 10 Beaches in Eastern Visayas Are Totally Unspoilt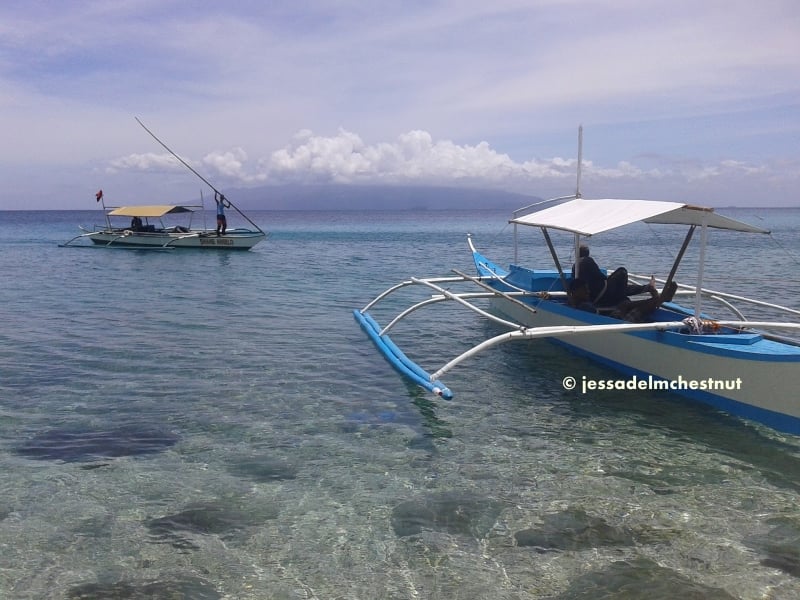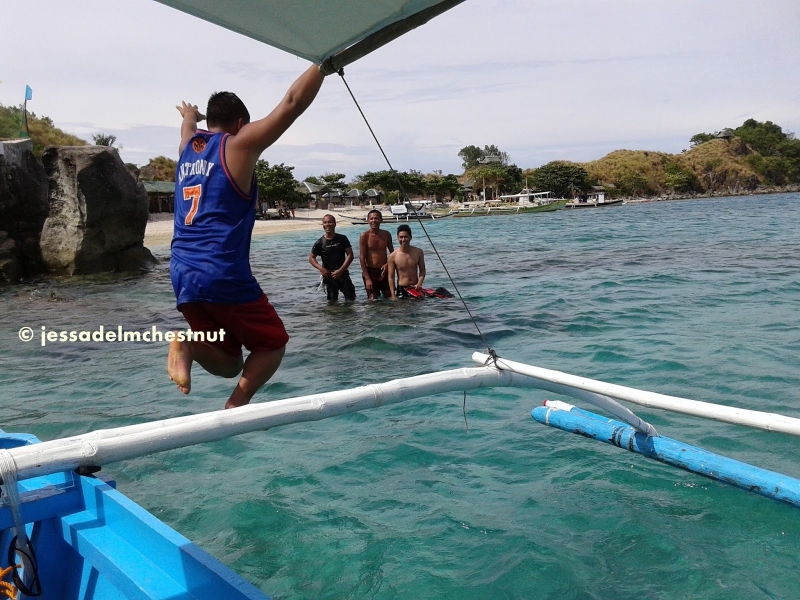 Desolate corals and white sand make up the beach. Marine life is abundant which makes it a popular dive site. According to the locals, you'll see turtles and reef sharks around the island so it is really best to rent or have your own diving gears to fully enjoy the sea life underwater.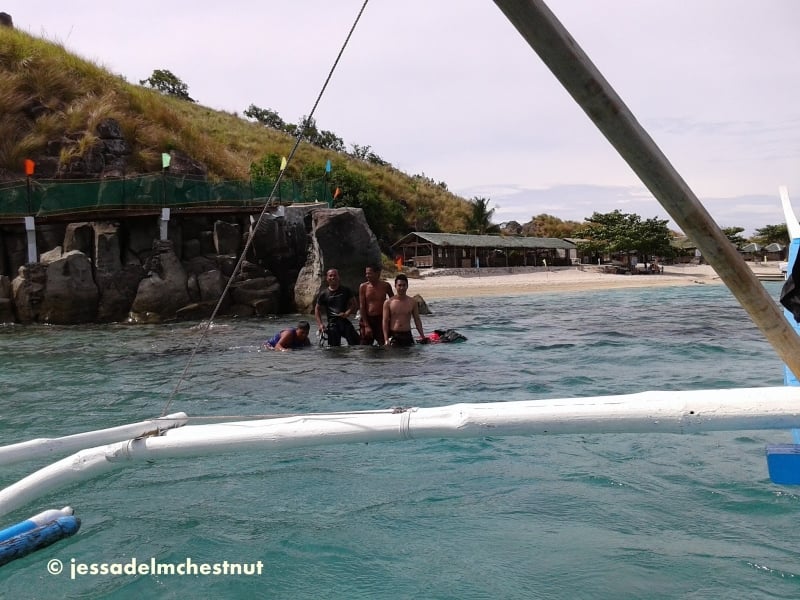 Notes and tips
You can rent a boat from Kawayan, Biliran or Maripipi Island.
Bring your own food, drinks, and other supplies needed for your trip. There is no convenience store which will offer and provide all your basic needs.
Cottages are available for ₱500/day. Entrance fee is ₱100 per head for local and other tourists; residents from Biliran are free of charge. Tents are available for rent.
Bring power banks and other personal necessities.
Be sure to visit the islands of Higatangan and Sambawan when you visit Biliran. These were my recommended island destinations you should not miss.
Special thanks to my friend's family (Rosete's family) for being hospitable enough, in generously and cordially letting us stay at their house in the meantime while exploring the famous islands in Biliran. Well, perks of having friends from Biliran. Thank you very much for the wonderful vacation. I'll surely be back next time. 🙂
Travel info
If you are from Manila or Cebu
There are actually daily flights from Manila to Tacloban and Cebu to Tacloban. If you're from Manila, the flight takes at least an hour and 20 minutes. If you're from Cebu, air travel takes about 45 minutes or less. After arriving at Tacloban Domestic Airport (San Jose, Tacloban City), go to Tacloban City Bus Terminal via taxicab or transfer service.
Airlines that travel from Manila to Tacloban: (9+ flights per day)
Cebu Pacific
Air Asia
Philippine Airlines
Airlines that travel from Cebu to Tacloban: (3+ flights per day)
Cebu Pacific
CebGo
AirAsia
Philippine Airlines
Tacloban City
For Higatangan Island Only
At Tacloban City Bus Terminal, look for vans or buses that travel to Naval, Biliran. The city's terminal is beside the port area for Higatangan Island.
For Sambawan Island Only
At Tacloban City Bus Terminal, look for vans or buses that travel to Naval, Biliran. When you arrive at the city's terminal in Naval, look for vehicles bound for Kawayan, Biliran. Tell the driver to drop you off at the port area for Sambawan.
Cebu City via Naval
If you are from Cebu City and would like to get to Biliran via ferry boats, you can take the Cebu-Biliran route via large sea transports and purchase tickets from ferry outlets in Cebu City. Sea travel takes at least seven hours for large passenger ships.
Cebu City via Ormoc
If you are from Cebu City and would like to get to Biliran via Ormoc, you can take the Cebu-Ormoc route and purchase tickets from ferry outlets in Cebu City (via large transports or fast crafts). Sea travel takes at least seven hours for large passenger ships and just three hours for fast crafts. The city's bus terminal is just beside the port area so you can directly go to the terminal and ask drivers which vans and buses travel to Biliran.
Shipping lines
OceanJet
Roble Shipping
SuperCat
Weesam Express
Lite Shipping Lines, etc.