Contributed by Jundy's Place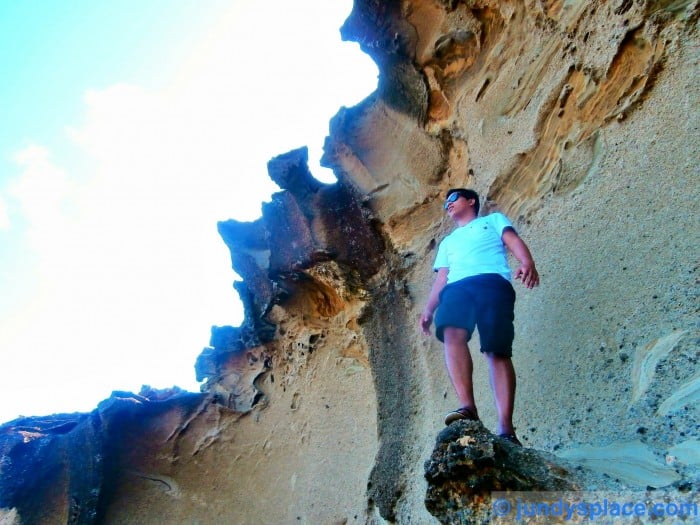 Biri is the home of the most spectacular rock formations in the Philippines, ones that will certainly drain the life out of your camera's batteries. There are no words to describe the breathtaking view from the giant lumps of rock formations and the cool crystal clear waters.
According to the National Institute of Geological Sciences Research of UP Diliman, the rock formations are believed to be deposited 18 to 24 million years ago and was formed by the underwater tectonic plates movement generated by earthquakes.
Here are the interesting things you need to know
1. The island is picturesque, panoramic and unspoilt. To capture the beauty of the island, be sure to bring extra batteries and memory space. I am not exaggerating!
2. The island's power supply is available from 12:00 PM to 12:00 AM only —  charge your mobile phones and batteries and iron your clothes whilst the power supply is available.
3. The good thing is both globe and smart networks are available on the island. You can snap and upload photos instantly!
Locals advise visitors to check out the rock formations during low tide to avoid stepping on the corals. The best time to go is from April to June when waters are calmer.
4. Habal-habal is the only mode of transportation to Biri rock formations. Standard tour rate is ₱200 (maximum 8 hours, 3 passengers).
5. Pay the tourism fee of ₱50 per person at the Tourism Centre so the driver won't be penalised.
6. During the trip, make sure to bring water and pack your lunch as there are no stores nearby. During your stay, there's no need to worry about where to dine as there are carinderias (eateries) that offer cheap local foods and lodges can also cook for you for a fee.
How to get there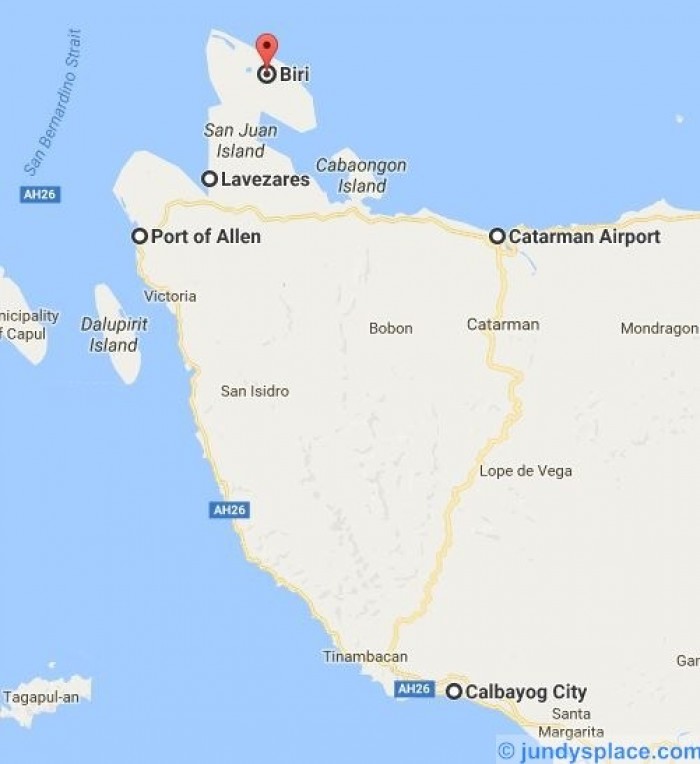 By air
As of June 2015, only PAL offers direct flights to Catarman, the capital of Northern Samar. Catarman National Airport is just an hour away from Manila. From the airport, take a tricycle to the main terminal. This might cost you ₱100 if you will ride the tricycles at the main parking lot of the airport.
From the terminal, take a 30-minute jeepney ride to Lavezares port. You may also catch jeepneys at the main road (Marcos Highway/National Road) that passes Lavezares; just ask the driver to drop you off at Lavezares. Travel time is approximately 20 minutes and fare is ₱20-50/person. From Lavezares port, take a one-hour motorboat ride to Biri Island. Motorboats regularly depart from Lavezares port for as early as 6:00 AM and as late as 4:00 PM. Fare is ₱50 per head or ₱500 a trip divided by the number of passengers. If you like to depart immediately, you can rent a motorboat for ₱400.
When travelling during the "ber" months, going to Biri Island is a short but rough ride because of big waves so brace yourselves.
From Biri port, take a habal-habal to your hotel. The standard fare is ₱10 per person.
By land
Buses from Manila have daily trips to Tacloban or any point in Mindanao via Allen and Catarman. Alight in Allen Port after the ferry ride from Matnog, then, transfer to a trike or jeepney going to Lavezares. For those coming from the South – Leyte and Mindanao, catch a bus bound for Manila and alight in Allen, then, transfer to a trike or jeepney going to Lavezares.
Also read: Luzon to Samar by Land: A Road Trip via Bicol Region
By water
From Cebu, you can ride a ferry to Calbayog City or Ormoc City. From there, you can ride buses or air-con vans going to Allen, then, transfer to a trike or jeepney going to Lavezares.
The Rock Formations
Magasang Rock Formation
This rock formation is not accessible during high tide so the local government created a bridge that serves as a viewing deck when the tide is high.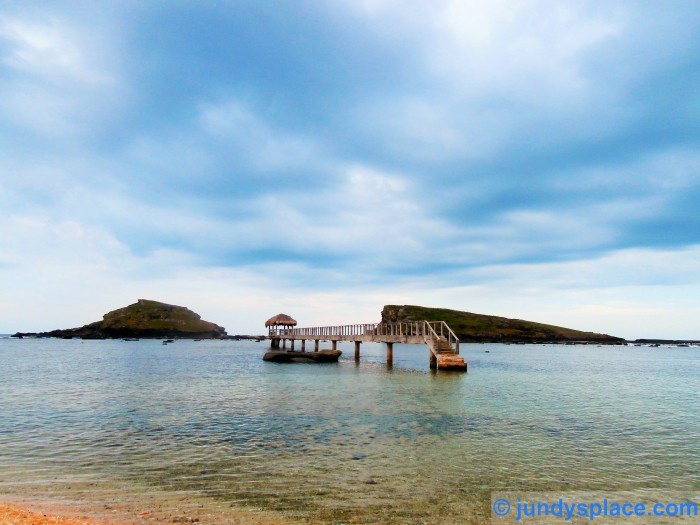 Magasang Rock Formation during high tide at 5:00 PM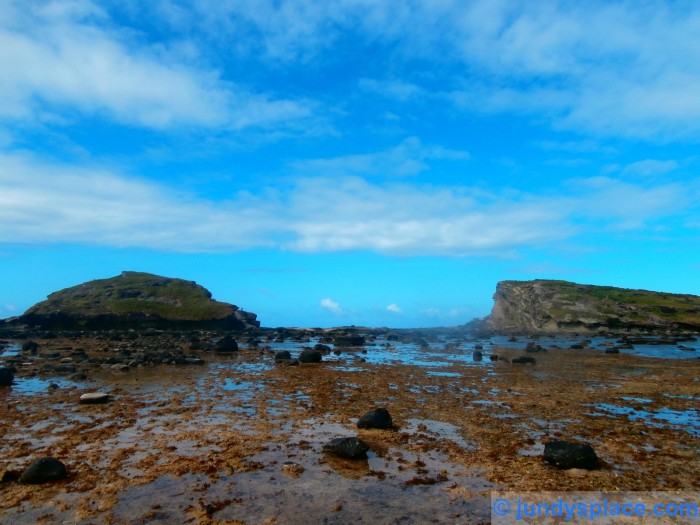 Magasang Rock Formation during low tide at 2:00 PM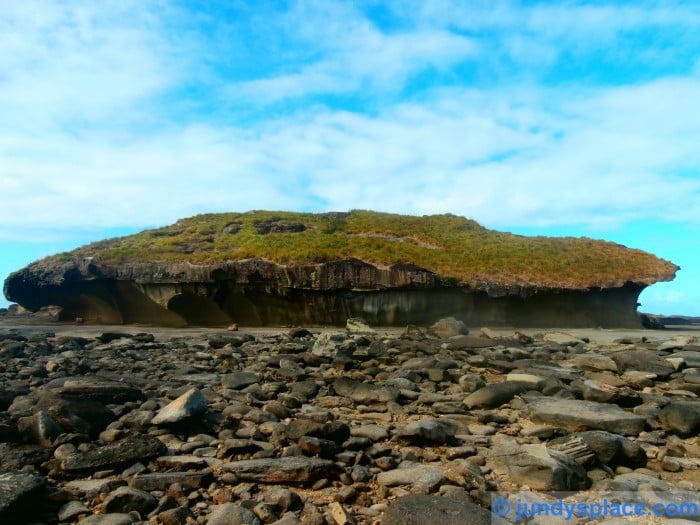 Closer look of Magasang Rock Formation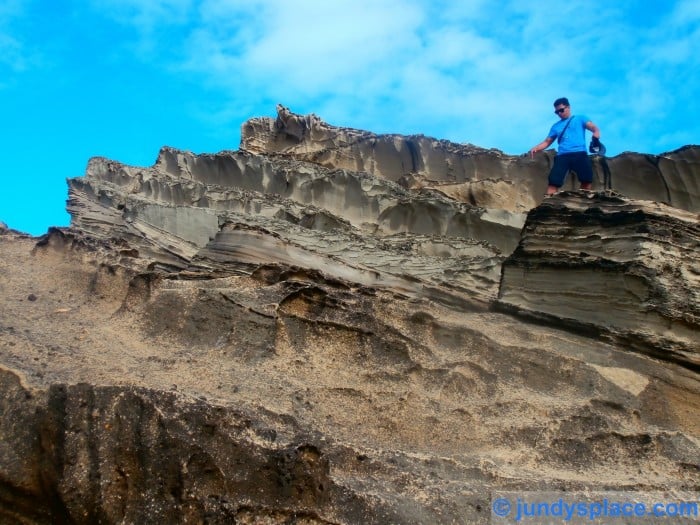 Magasang Rock Formation – slabs of rocks formed a staircase.
Magsapang Rock Formation
Magsapad Rock Formation looks like tilted island.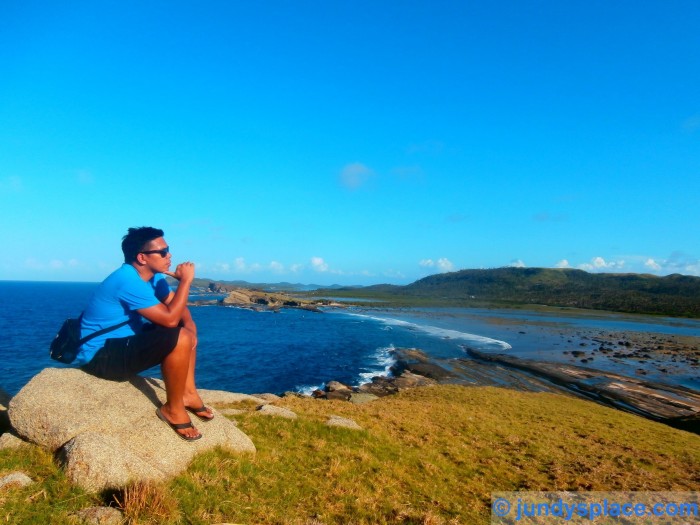 Beautiful view on top of Magsapad Rock Formation with Makadlaw Rock Formation across. Keep in mind to go to Makadlaw during low tide to avoid stepping on the corals.
Also read: Lobo Cave: An Enchanting Underground Realm in Samar
Makadlaw Rock Formation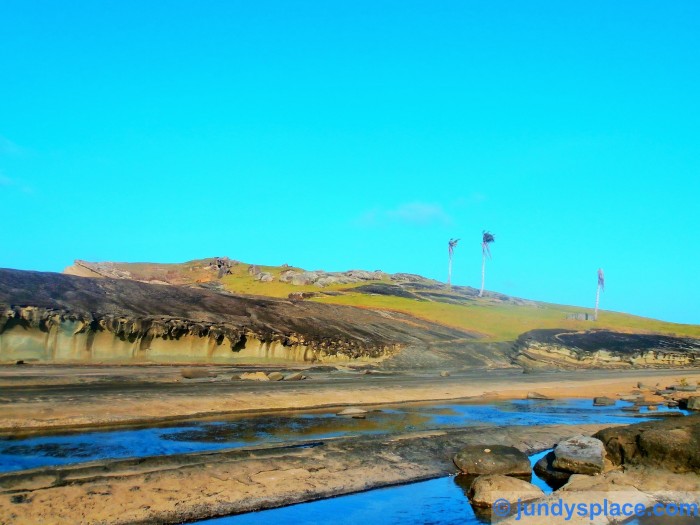 Puhunan Rock Formation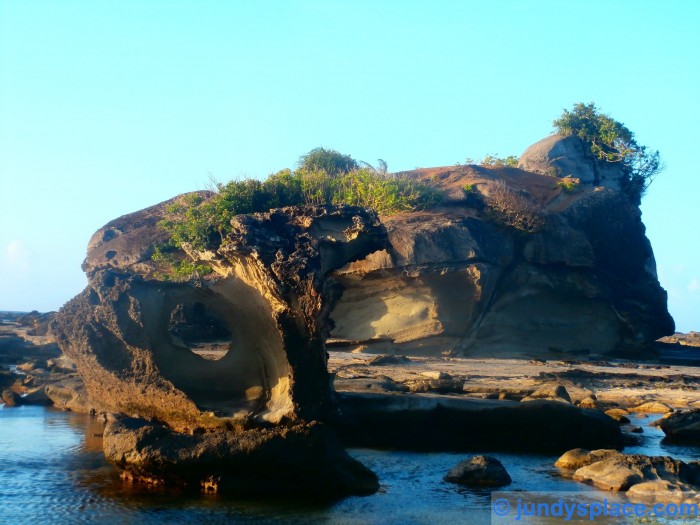 A whole on the rock at Puhunan Rock Formation
Bel-at Rock Formation
Bel-at can be accessible via bridge or via Magasang. We were happy we did both.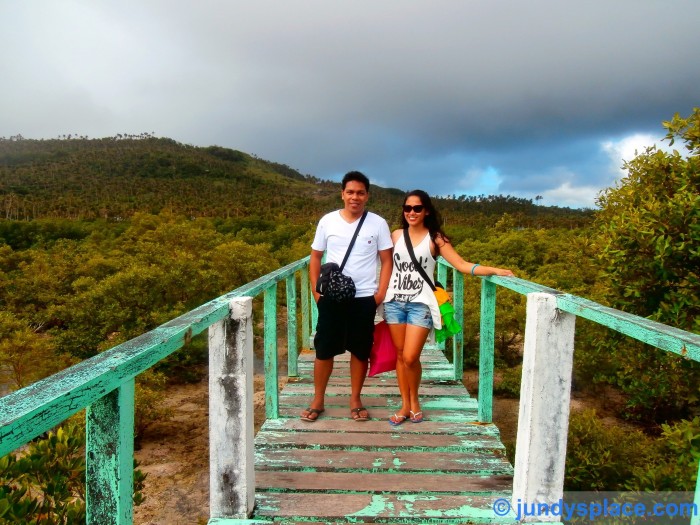 The scenery from this spot is breathtaking. This location alone almost drained our batteries.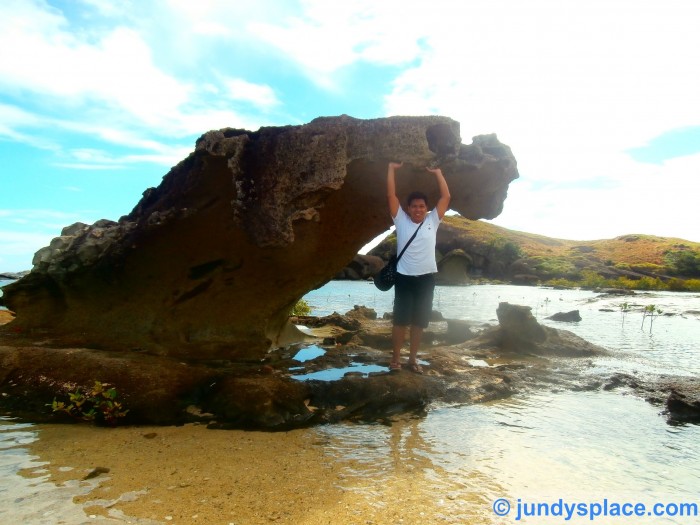 This looks like a wave suspended in air.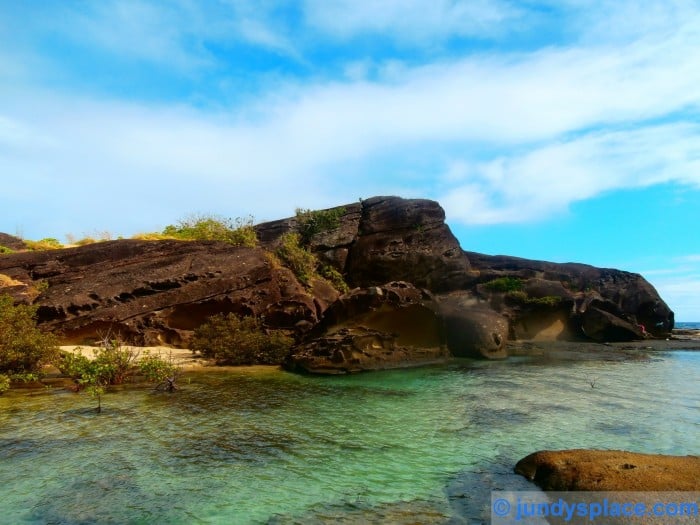 Beautiful rock formation and crystal clear natural swimming pool. Thanks to mother nature for this.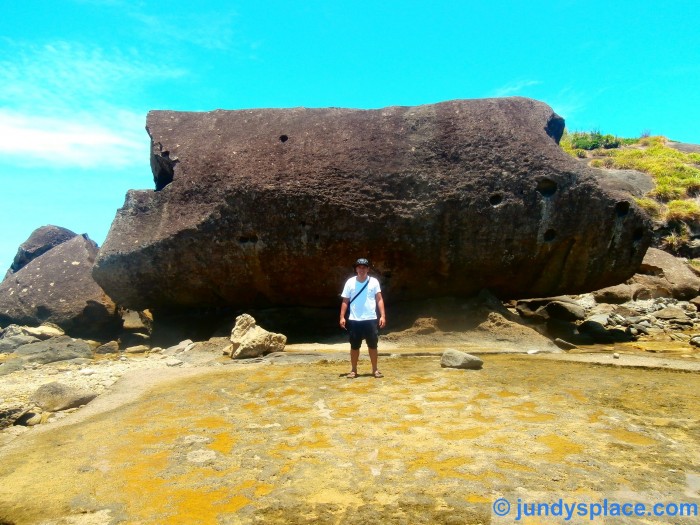 The rock behind me is so big and is hollow inside.
Caranas Rock Formation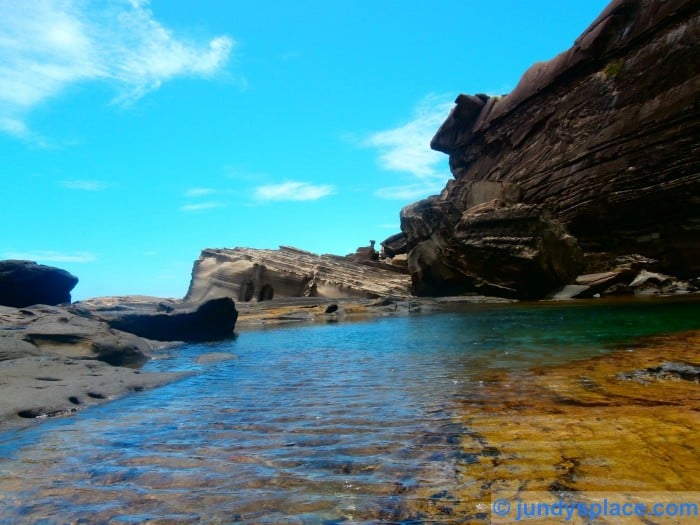 Where to stay
Villa Amor
Delos Reyes St. Ext., Brgy. Poblacion, Biri
Contact # 09353661415 / 09206127969
Biri Resort and Dive Center
Delos Reyes St. Ext., Brgy. Poblacion, Biri
Contact # 09996820565
Glenda's Bed n' Breakfast
Brgy. Sto. Nino, Biri
Contact # 09267435479
Gloria Vista
Brgy. Poblacion, Biri
We stayed at Villa Amor for ₱800/day in an ordinary family room.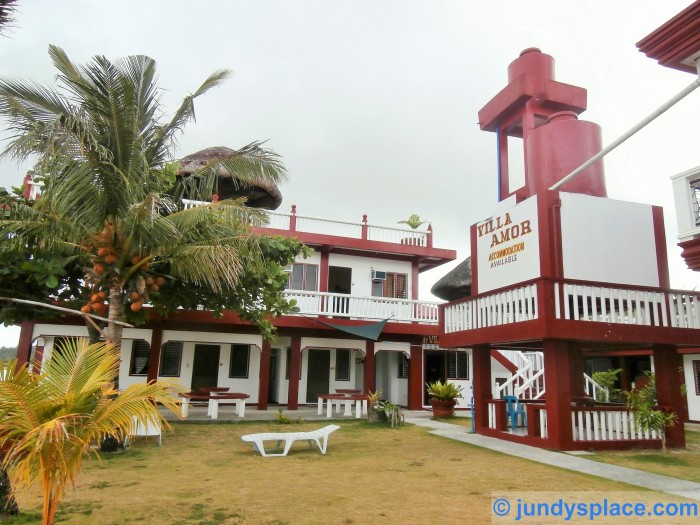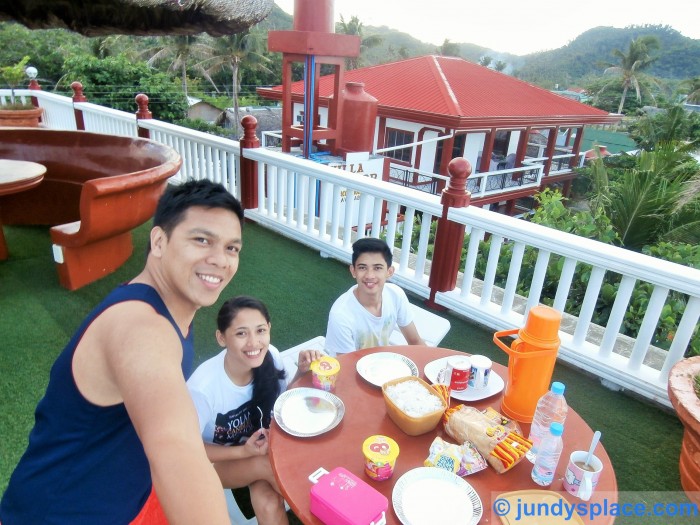 Before going into a long day of adventure, it is nice to fuel up.
Where to eat
Mila's Eatery
Public Market Site
Brgy. Poblacion, Biri
You may ask the locals about other carinderias operating in the island.
Other attractions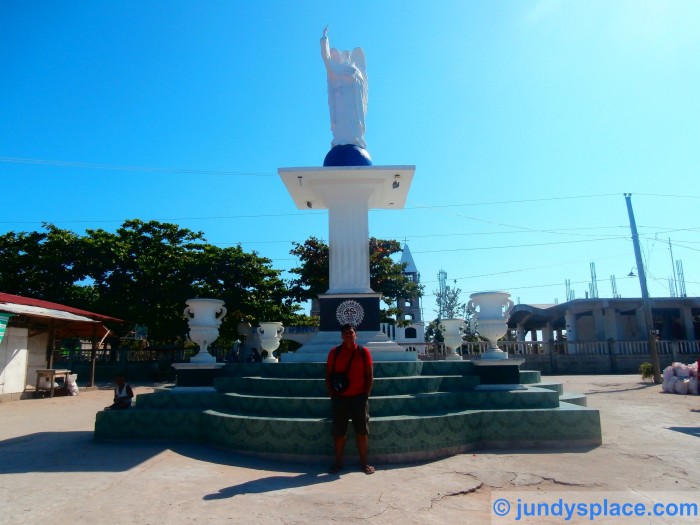 Dive Sites
Biri Islands offer many Marine Sanctuaries that are a haven for diving enthusiasts. For more information, please visit this site.
Cogon Surfing Site
Year after year, the surfing area in Sitio Cogon is gaining attention, especially to the foreign surfers. The waves are ideal for surfing during the months of September to December.
Also read: Surfing in the Philippines: Top Spots to Catch the Waves this Rainy Season
St. Vincent Ferrer Shrine
St. Vincent Ferrer is the patron saint of Biri Municipality and the locals are really passionate about it.