When almost half of the world went all out minimalist, the other half went for something completely opposite. In contrast with straightforward interiors and monochromatic colours, boho interiors focus on patterns, vibrant colours, and the use of organic materials. Whether you already started upgrading your home or you're still looking for another sign, remember that there's just one unspoken rule when it comes to finding the best boho decor: you have to make it your own!
Also read: How Renovating My Room Improved My Mental Health
Go for gorgeous boho wall decor for a quick and easy upgrade
1. Go for a European chic vibe with these colourful tapestries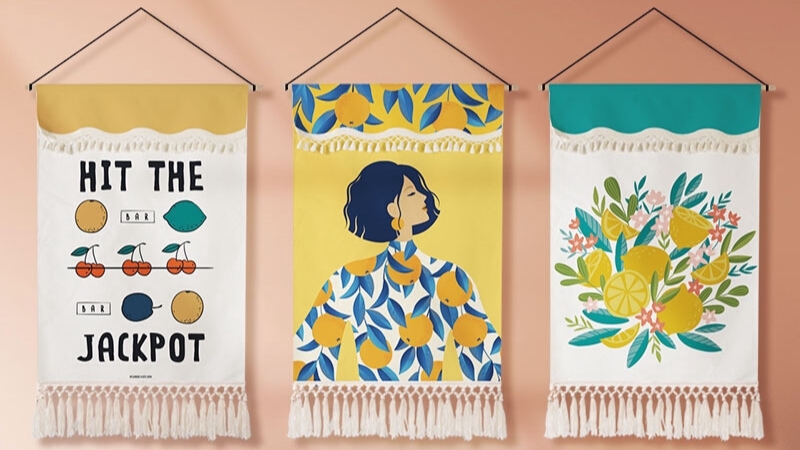 Who says boho can't be chic? These wall tapestries that come in different sizes will give a feminine and soft touch to your interior. We know that home upgrades can get very expensive; but how can one say no when it only takes one boho decor item to give your home a whole new vibe
These gorgeous tapestries are available on Shopee from ₱570 to ₱855.
2. Create a bohemian tropical look with these macramé decors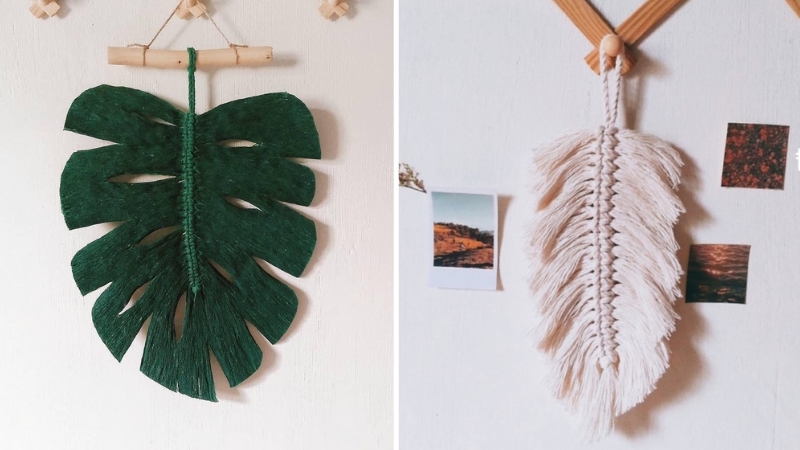 There are times when we would strongly hold on to things, thinking and hoping that someday they'll be trendy again. Well, macramé is just one of those trends that recently resurfaced since the peak of its popularity in the '70s. Boho wouldn't be boho without the presence of these laid-back handmade decorations, so you can't miss out on these!
You can buy these on Shopee or Lazada from ₱98 to ₱459.
Also read: 12 Aesthetic Items to Decorate Your Room With
3. Curate your own basket wall with these native pieces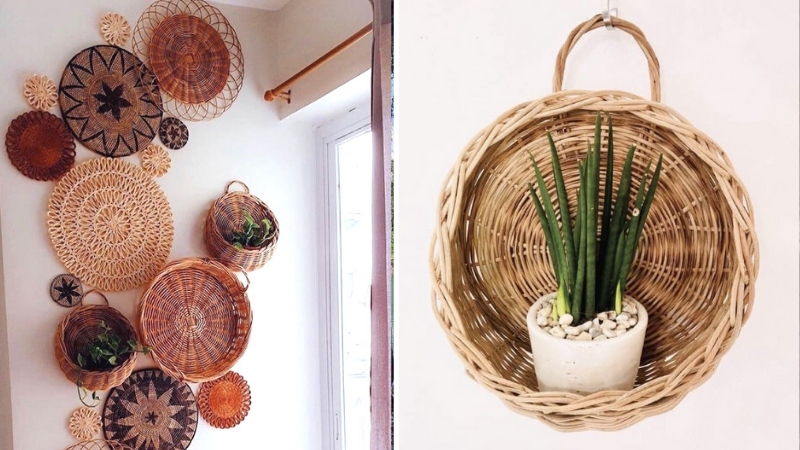 You'll meet perfection once you put up all the pieces of these basket wall decorations together. Everything's made of natural and locally-sourced materials like rattan, nito, and abaca. If you're looking for a foolproof boho decor for that long overdue interior upgrade, you can start small with a few pieces first!
They're available on Shopee from ₱65 to ₱160 per piece.
4. Add even more texture with this boho mirror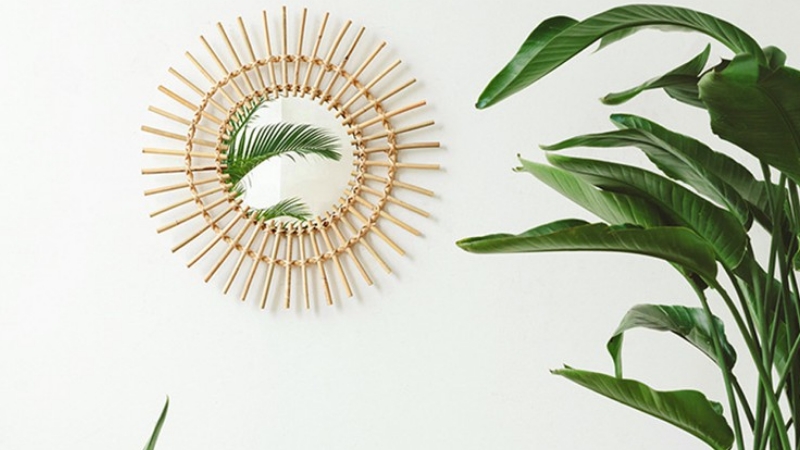 Mirrors are known to give the illusion of making a space look larger than it really is. But did you know that other than that, mirrors have a lot of other uses when it comes to interior design? This wicker mirror definitely makes a pretty accent; and depending on where you'll put it, you'll be able to bring a beautiful view of the great outdoors inside your home. 
Get this native boho decor on Shopee or Lazada from ₱437 to ₱904.
Also read: Best Aesthetic Mirrors in the Philippines to Shop Online
Accentuate your space with colourful and unique patterns
5. Level up with these embroidered pillowcases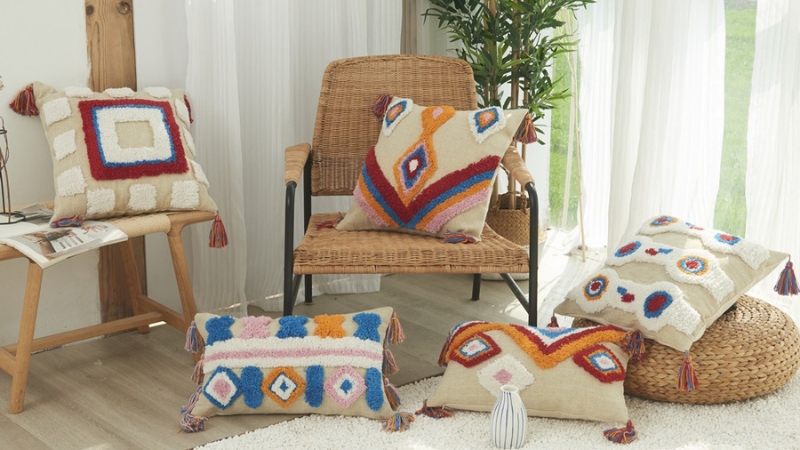 Nothing makes a room feel homier than a bunch of fluffy pillows. With a fun new theme in your home, these items will be impossible to resist. The eclectic element that they add makes it easy to turn any space into a stunning and possibly new favourite hangout.
You can buy these pillowcases on Shopee or Lazada from ₱375 to ₱449.
6. Get cosy with these soft blankets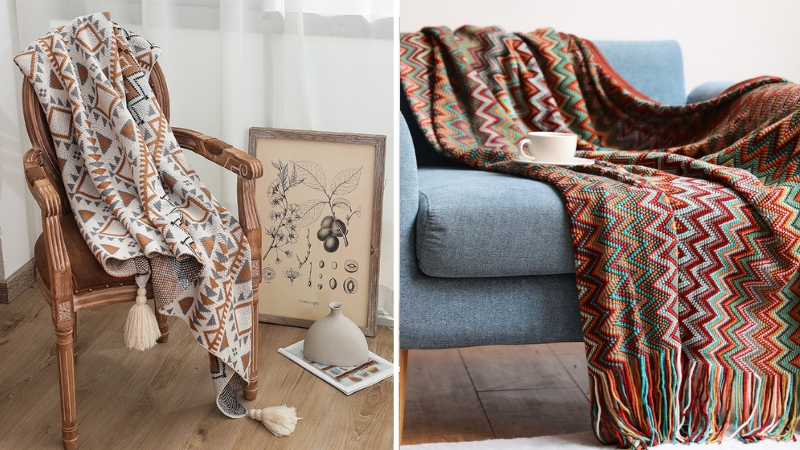 Craving for a lazy afternoon on the couch while catching up on your reading? Make sure to cosy up with a comfy blanket. The tribal patterns turn them into statement pieces that allow them to double as sofa covers, too!
They're available on Shopee or Lazada from ₱689 to ₱889.
7. Complete the boho vibe with these rugs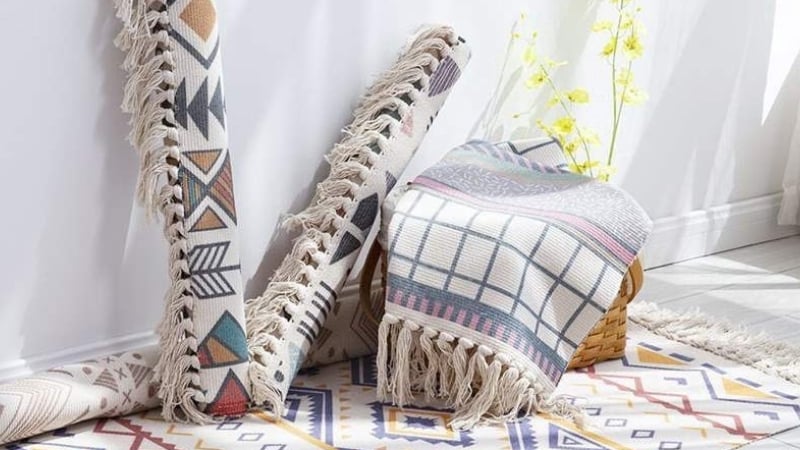 There's something about this boho decor that adds warmth to a place. They often become the centre of attention because of the interesting prints minus the traditional approach of Victorian rugs, giving a more youthful and relaxed atmosphere. 
You can buy these rugs on Shopee or Lazada from ₱349 to ₱774.
Also read: 7 Beach-Inspired Home Decor Items and Where to Get Them
Go all out with fun boho decor additions
8. Turn your home into a tropical sanctuary with a cute hammock
Let this boho hammock take you to a tropical paradise! It doesn't matter if you'll set this up indoors or outdoors because it will go well either way. Fall asleep under the stars or set it up inside and give a whole new meaning to comfort and relaxation at home.
You can buy this hammock on Shopee or Lazada for ₱1,134.
9. Light up your life with this handmade chandelier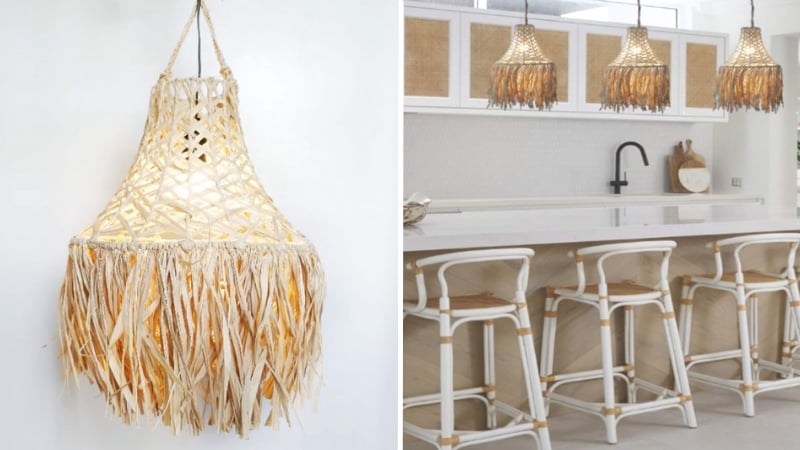 Nothing screams boho louder than this native chandelier. This eye-catching boho decor is made out of raffia, which is very much known for its pliability and will go with whatever boho style you're going for. The iron wiring and bulb base come with it, making it hard to believe that it only costs ₱700!
You can order this surprisingly affordable lamp on Shopee. 
10. Make your plantita or plantito heart happy with these baskets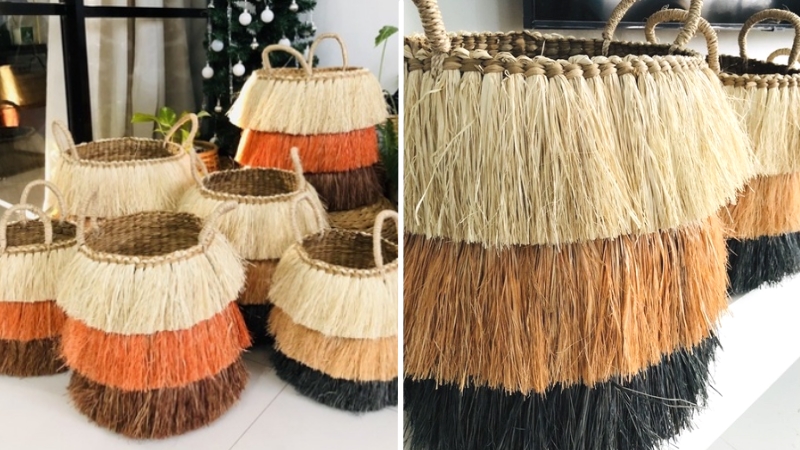 A house without plants is not a home. Aside from the well-known fact that taking care of plants can make you happier and healthier, it also teaches us amazing life lessons. So why not dress them up with these pretty woven baskets?
Depending on the sizes, you can get these plant baskets on Shopee from ₱450 to ₱1,650.
Also read: 8 Beautiful Native Philippine Plants to Brighten Your Space
Same with the other types of interior designs, going boho also requires passion. You can't go boho merely because it's trendy; otherwise, it'll look forced, defeating its meaning right away. Always go with who you are when choosing boho decor — and most importantly, have fun! 
---
Featured image credit: brizmaker via Canva Pro