Contributed by Her Brave Soul
Less than 24 hours after I arrived in the Philippines, my family and I took our flight to Boracay. It was my third time on the island within the last 12 months, but for some reason, I always find myself enjoying sunsets at the White Beach after an international trip.
Also read: Local Tips: Best Spots in Boracay to Catch Sunrise and Sunset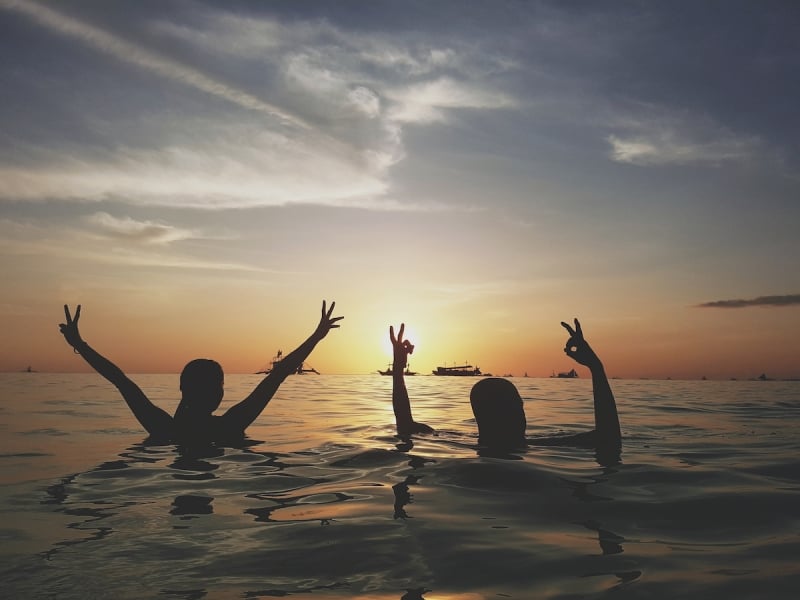 At first, I was worried that this trip would not push through because of the announcement of the six-month island closure on 26 April 2018. Our trip was on 15-17 April 2018 but we have been hearing that constructions have started already and that tourists are not being allowed to enter the island anymore even before the dreaded date. After all, the internet can be confusing sometimes. So, what I did aside from confirming that our hotel booking with Ferra Hotel Boracay was still intact, I stalked the Boracay location on Instagram to verify that travellers are still enjoying the white sand beaches. Thankfully, we were able to set foot on the famous island without any hassle except for the overpriced bus and boat transfer from the Arrivals building of the airport.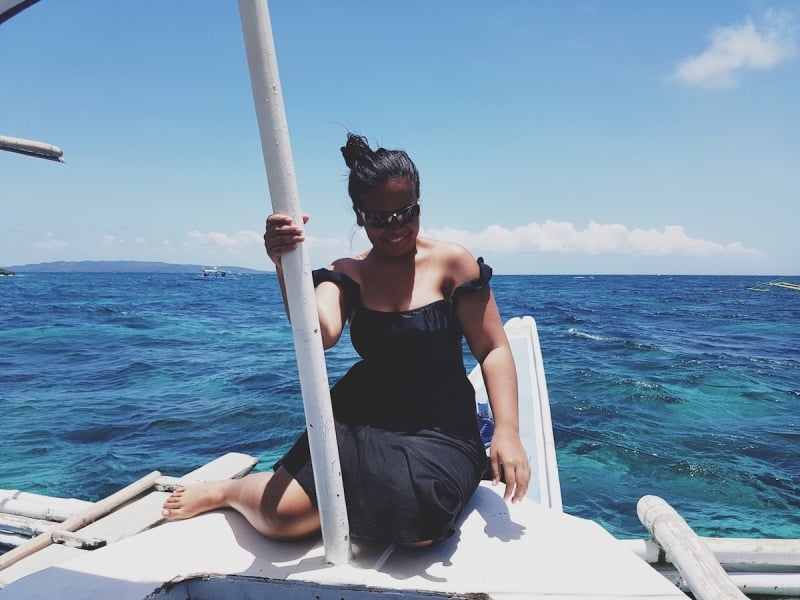 When we landed at Caticlan Airport, I was confused when I did not see a shuttle bus on the grounds. There was a new building marked as Arrivals which was just within walking distance from the plane itself. I asked one of the airport personnel, and he told me that it just opened on the 12th (March or April, I cannot be sure). I also noticed that there is construction ongoing beside the airport. But I could not see the tricycle terminal as quickly as I could from the previous arrivals area. Since we were the only ones in the area as everyone has either gone to the terminal or boarded the bus, I slightly panicked and just asked my sister to book the hotel transfer for ₱675 each.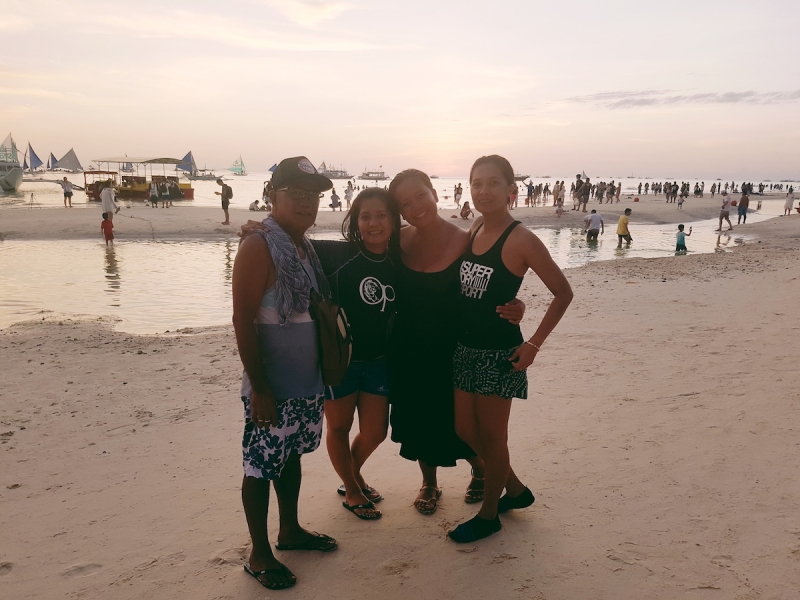 On my first two visits, I have always DIY-ed my way to the island because of the extreme price difference of taking the tricycle, queueing to get the pump boat ticket and taking another tricycle or multicab to your hotel against riding a bus, taking a speedboat and taking a multicab to our hotel. As per my computation, we could have just paid around ₱285 per person if only I saw the tricycle terminal. It was my fault though because I did not insist on finding the tricycle terminal first to confirm the new price of their fare. Nonetheless, we learned our lesson and did not hire an airport transfer service when made our way back to the airport from the hotel in Boracay so we just spent ₱205 each.
For the second time, I stayed in Ferra Hotel Boracay. But this time, I was with my family. To be honest, I was dreading to see the faces of these people who might potentially lose their jobs within the next six months. I do not know exactly what the setup is between the employer and employees of Boracay establishments, but the Boracay shutdown undoubtedly will affect the lives of the service crew in the tourist destination.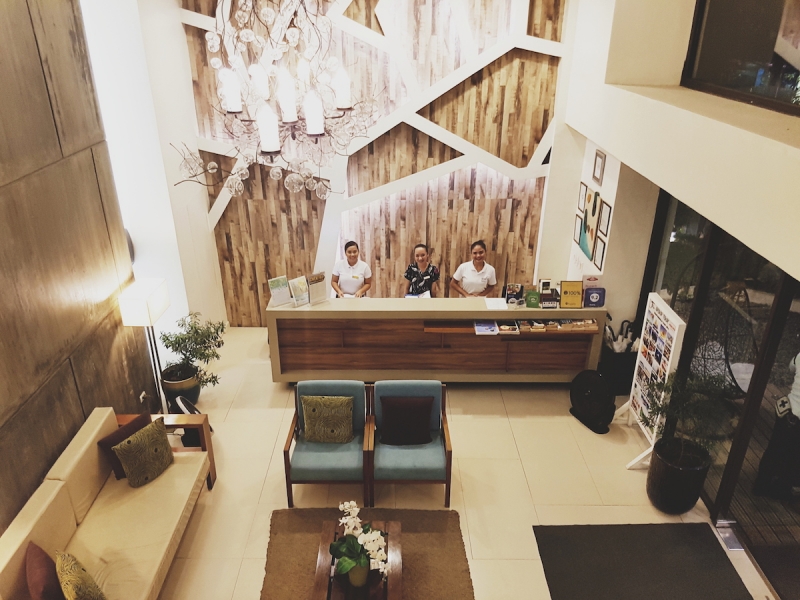 From my conversations with different workers on the island, I learned that others were on forced leave, some were laid off, others are leaving the island and would go back to their provinces instead or find another tourist spot in the Philippines where they could find new jobs. It is quite depressing, and while I tried my best to enjoy our weekend getaway, it was still hard to get it out of my mind at the end of the day.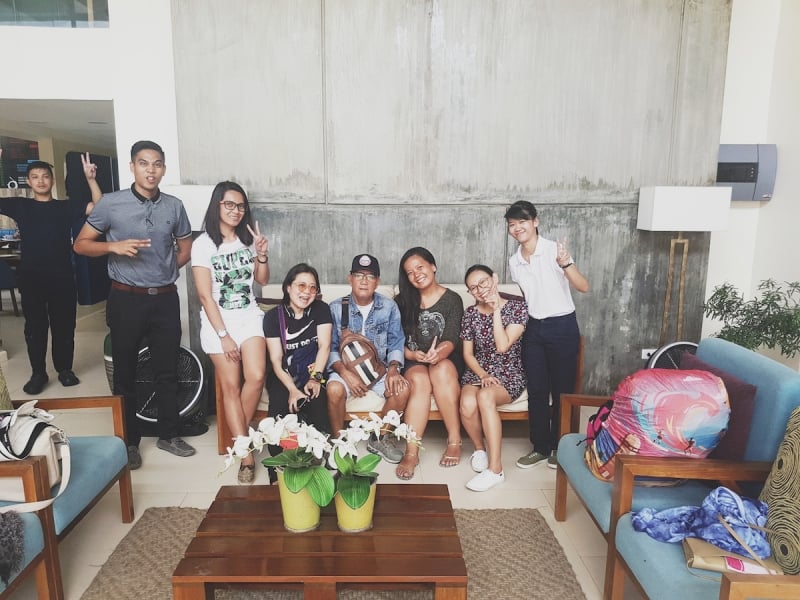 It was interesting that I could not see the sadness in the eyes of Ferra Hotel Boracay Staff, and somehow, I felt a little relieved. Although I was still wondering if they will be compensated or not? Do they have the next six months of their lives figured out? Nevertheless, we got the best service that I have expected from them if not more and for that, I am grateful.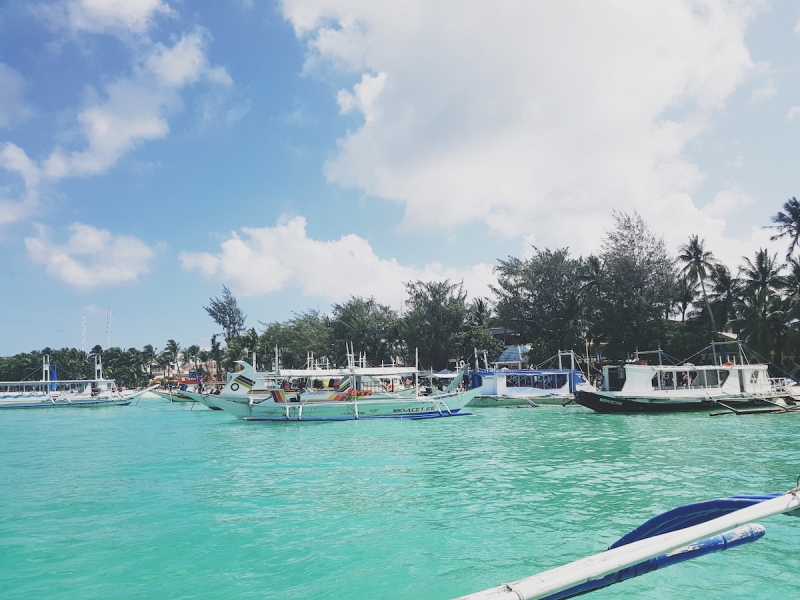 When we started going out of the building to head to the White beach and have lunch, I began to notice more things. Road constructions were going on to give way to the road widening. There were open utility holes. There were tourists, yes, but our driver said that April is supposed to be the time where the roads are busy with tourists and not with vehicles stuck in traffic because of the narrow passable streets.
In front of D'Mall, there was a bunch of security personnel standing by the coconut trees. Apparently, those agents we often see along the beach looking for tourists who are interested in doing water activities are not allowed to go beyond the coconut trees. One time while we were devouring cakes in Café del Sol, the agent that my friend was inquiring from had to ask for the personnel's permission to come close to us to discuss the activities that we wanted to do.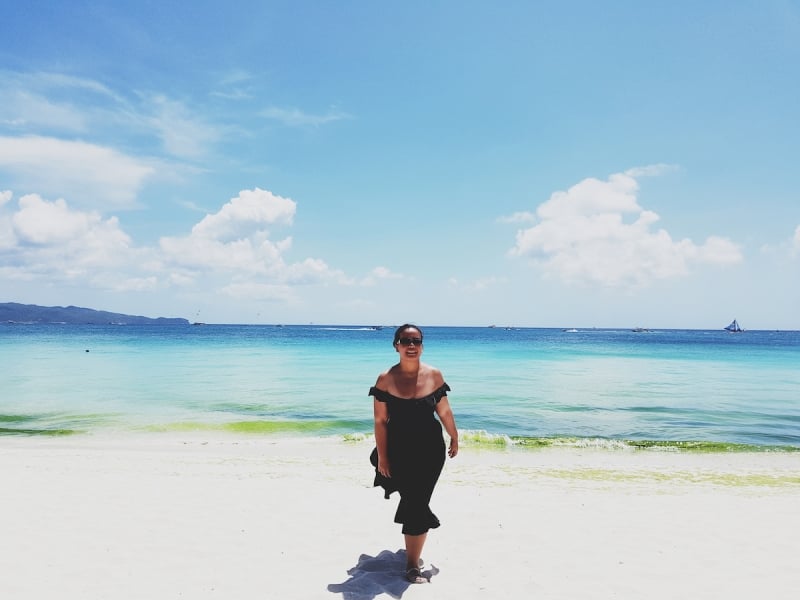 The water activities start at Station 3 White Beach. The waters are clear, yes. But there were a lot of algae by the shore especially in Station 2. There are debates online about this green growth regarding its normality and relation to waste management, but I cannot claim myself as an expert. One of our drivers told us that it is normal during this season, but I forgot to ask if him the severity is normal, too.
During our first day, my father could not take swimming even with the minimal algae on the deeper part of the sea. Luckily on our second day, we found a spot at Station 1 near Willy's Rock where the slimy algae are almost non-existent, so we were able to enjoy the famous white sand and clear waters of Boracay Island.
Also read: I Took My Mom to Boracay on Her 63rd Birthday & Here's What I Realised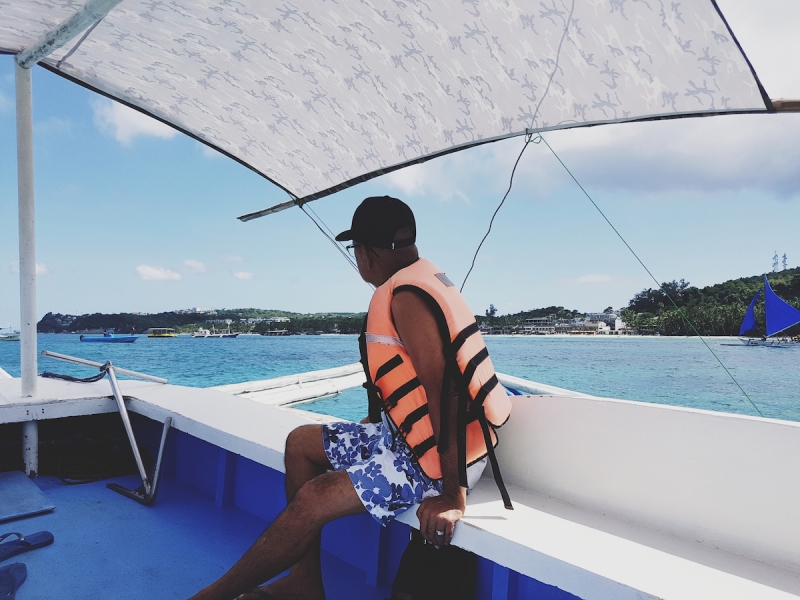 Because of our mindset that most people are going to lose their jobs in a just a few days, we did not have the heart to haggle with the prices that they gave us for the activities we inquired. But just like the usual, even if you have said that you already have a contact, others will try to negotiate to commit to them instead. On our first day, we rented a paddle board for half an hour for ₱500. The next day, someone offered us to use it for ₱700 for one hour or ₱400.00 for half an hour. I was not able to get back to him since we did Island Hopping first thing in the morning, but when we were about to rent the paddle board in the afternoon from another person, the first price we got was ₱250.00 for half an hour! I have to say, that is an insane price difference!
For the island hopping, we got our private boat for ₱2,500 plus ₱50 per snorkelling gear. Someone offered us ₱2,000, but since we already committed to the higher charge, we decided just to let the ₱500 go. What is interesting, however, is that when I talked to my friend, she told me that last time she went to Boracay, they were able to rent a private boat for ₱1500 – this got me so confused. Are tourists just haggling to the point of not being able to earn enough money or are the agents charging too much from the travellers?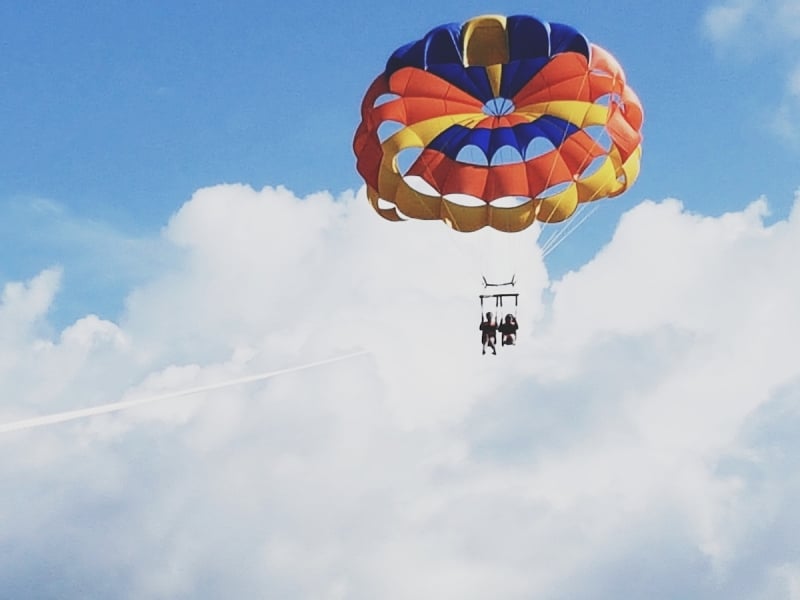 For parasailing, we were initially charged ₱1,700 per person for the double parasailing and one person allowed to board the speedboat to take photos for free. Since only two persons from our group were engaging in the activity, we inquired how much they would charge for the other two (we were five) if they would board with us. We had to pay ₱500 per person, so that would be a total of ₱4,400. We thought it was too expensive, so we inquired to other agents, and we found a contact who could give it for ₱1,300 each plus ₱200 each for the additional guests making the whole trip worth ₱3,000. However, he was a no-show even after trying to reach him through the phone many times.
Luckily, we were able to get a deal for ₱1,500 per person, and all three others would be free of charge. However, when we were there, we were told that we should 'take care' of the captain because he only allows one person on his speedboat. When we went back to White Beach via another speedboat, we were asked to give tips, too. Although tips were okay for us, the slight aggressive expression, unlike my previous visits, got to me a little.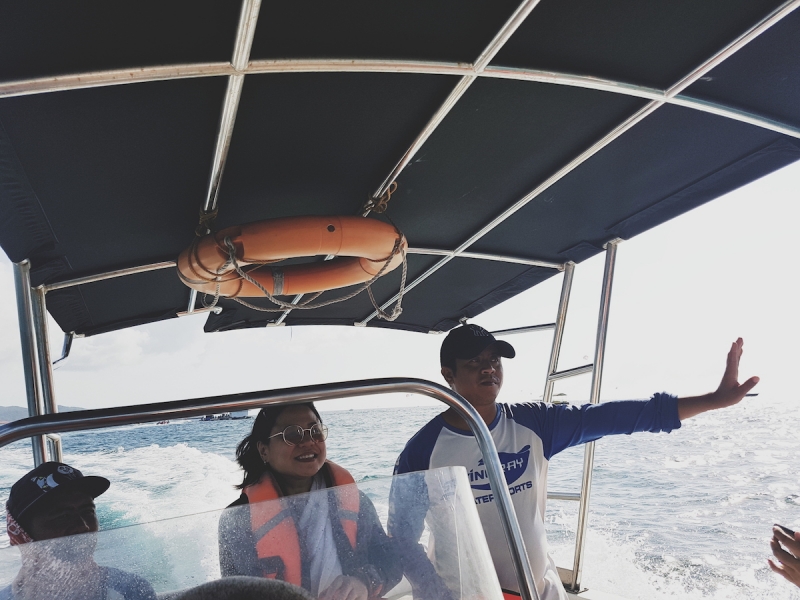 What I am saying here is that before, I could not hear them verbally ask for tips. They only have those tip boxes and accept willingly from tourists. Also, I do not know what was driving the competition in the pricing of the activities. Are people overpricing or going on 'sale'? Why is the price discrepancy looking ridiculous? It may have been an old story, but somehow, it makes me feel that what is happening right now is related to the Boracay shutdown. To me, it seems as if they were trying to make the most of the rest of the days to make money before they leave the island.
On our last night, we had our dinner at Aria, also a beachfront restaurant in D'Mall. I tried to order their squid ink pasta, but they could not serve me one anymore. The waiter told me that it was because they were just trying to consume their current stock of ingredients since the island is closing anyway; this makes a lot of sense but what about the ones they will not be able to consume before April 26? I can only imagine the loss not just of income but the ingredients and investments that would possibly go to waste during the six months of closure.
While waiting for our meal, I overheard the staff talking about a loan from SSS worth around ₱9,000. Imagine? ₱9,000 worth of loan? Do we even realize that it could just be a budget for a couple of nights in Boracay but these people who serve us and make our island experience more special have to loan a few thousand pesos? Why? Because they will not have a job by the end of the month, that is why! One of them told me that he was leaving the island because it might get dangerous when the demolition starts (which hopefully will not happen). He even said that foreigners are being forced to go; and mind you, some foreigners retired on the island already. If all these are true, I would really be sad. A few days ago, I have read an article about a case of depression from a worker and the possibility of more cases when the island officially closes.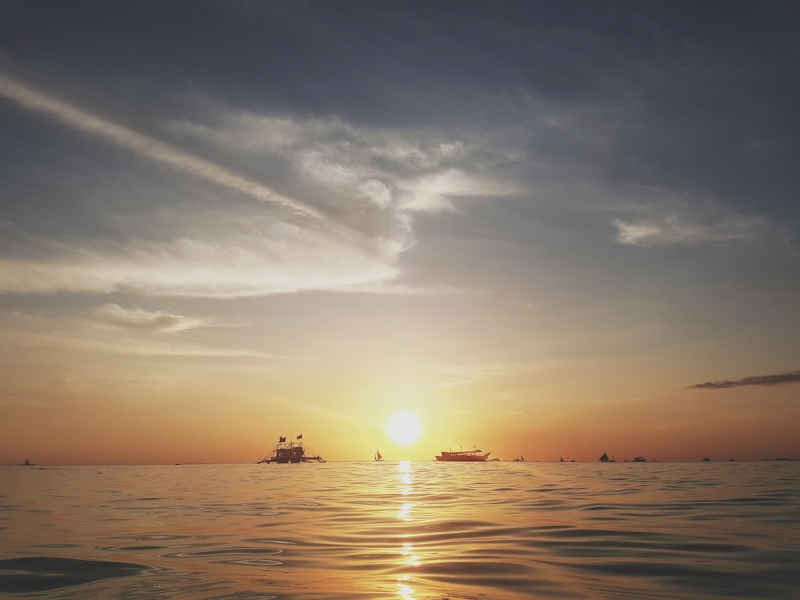 The last sunset I had in Boracay was a little disheartening. I usually find it beautiful, but instead of gushing over the breathtaking view, I could not help but think: How many people are going to lose their jobs? Their homes? How many businessmen and women are going to lose income, as well as the ability to give others the opportunity to make a living for their families? How many investments are going to suffer a major setback? There are a lot of questions that we cannot precisely answer. What we learn from the internet, from the news, could just be the tip of the iceberg.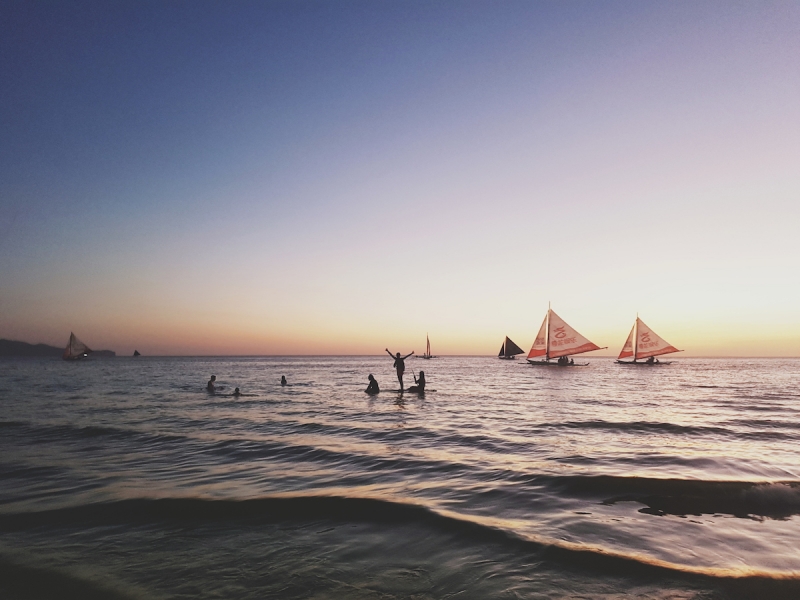 Despite the controversy surrounding the Boracay shutdown, I would like to think that this is a wake-up call for all of us. We need to take care of our mother nature. Whether improper waste management is the cause of the algae at the White beach or not, it should still be a priority. Urban planning could have been improved ages ago not just to cater the influx of tourists but also to make the lives of the locals comfortable. Investors should be responsible for running their businesses to avoid non-compliance. Tourists should always live by the Leave No Trace principle. After all, Boracay is indeed a paradise. Just like many others, I cannot get tired of the fine white sand myself even after visiting other beaches in the world. It should always be clear to everyone that no one has the right to mess it up beyond repair.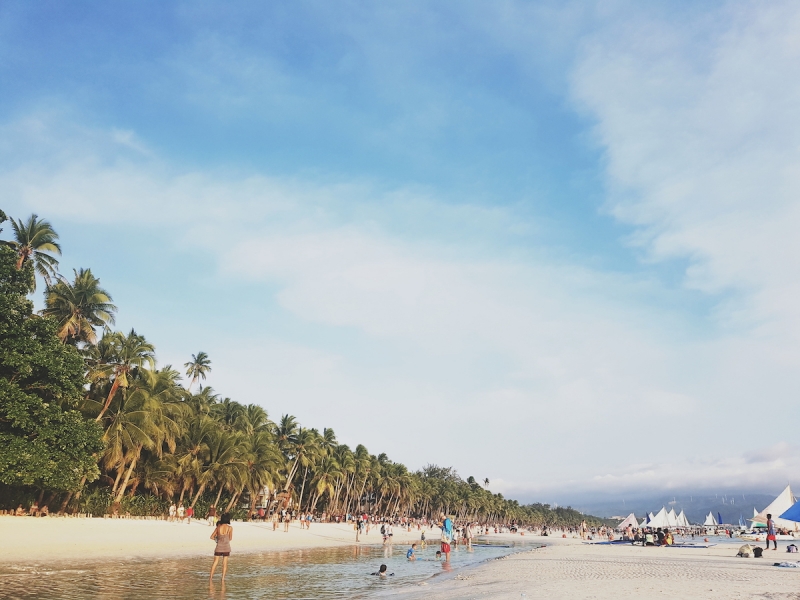 I hope that after the Boracay shutdown, when the island opens again to visitors, not only Boracay has changed but the mindset of each and every one who is going to set foot on the island as well. Let us all be mindful travellers. Let us all be responsible human beings – because that is what our Mother Nature deserves.
Also read: Boracay: Then vs Now