Contributed by Dyaryo de Byahe
I've listed the things you need to know about Boracay Island of Malay, Aklan.
Basically, the island is the place…
Where summer never ends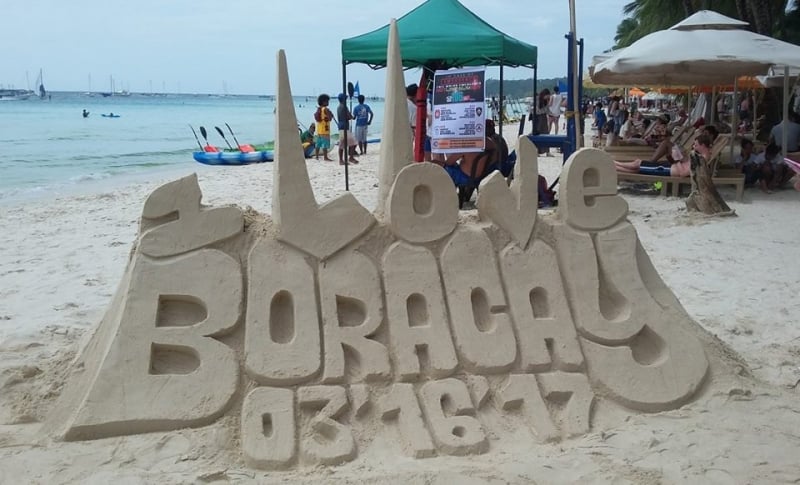 The island is visited by local and foreign tourists daily but more day-trippers and vacationers gather at the island chiefly during summer, and from June solstice to the September equinox. Since Boracay is known internationally for its white floury sand and clear waters, more and more people visit this popular beach destination making it hard to point out when the off-peak season really starts. Some people hate photobombers, so they just choose to visit Boracay after summer.
There were more foreign tourists than local visitors during our visit last March 2017. I saw more Koreans and Americans than Filipino locals.
Also read: Unconventional Boracay: 7 Things To Do With The Gang During Off-Peak Season
Where activities are not the typical challenges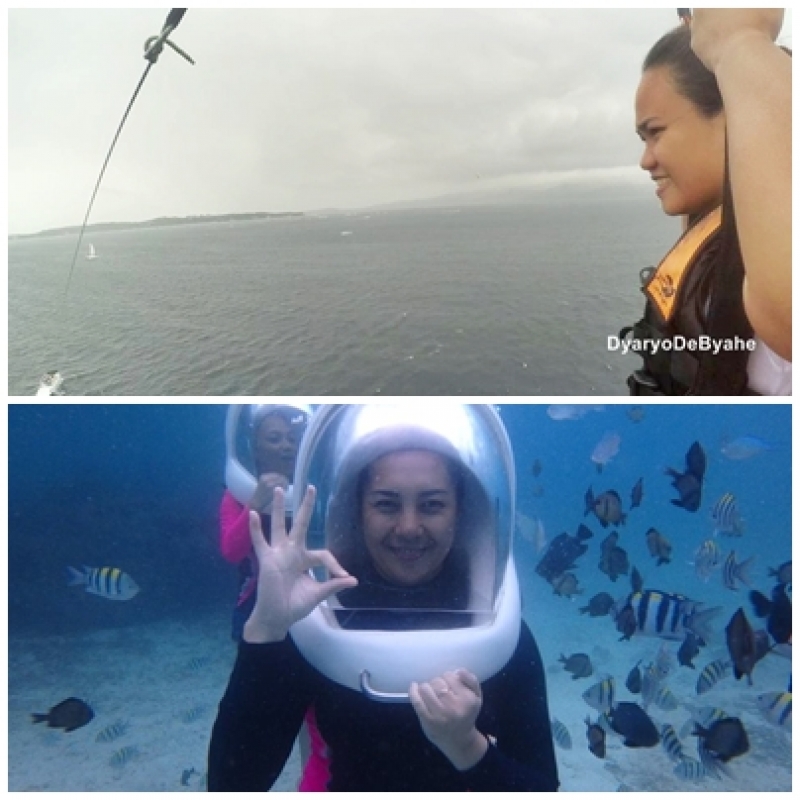 You won't enjoy your vacation on the island without experiencing challenges that give you an adrenaline rush. The activities here could be part of your 'living life to the fullest' bucket list. One must at least set aside some budget and try the water activities on the island. The activities are as follows:
Fly Fish and Banana Boat Ride

Parasailing and Helmet Diving

Zipline Adventure and ATV Ride
Where island hopping is a must-do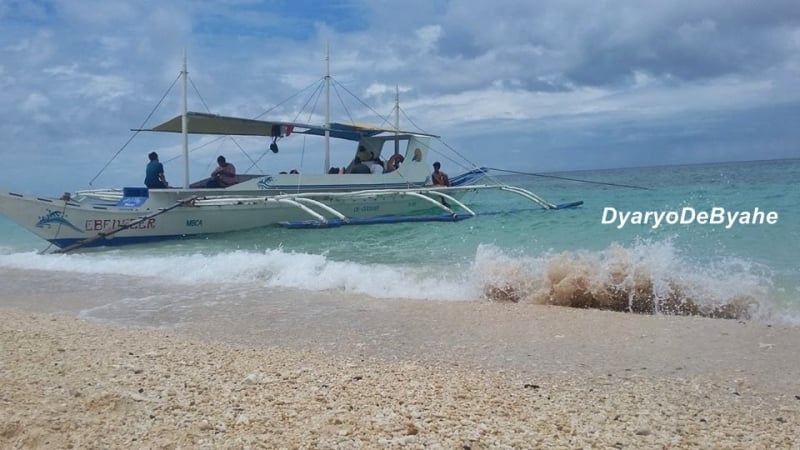 Never leave Boracay without exploring the nearby islets. Complete your island tour by visiting the famous Puka Beach, the Magic Island, and the Crystal Cove. Grab an island hopping tour package with buffet lunch for a hassle-free island journey. As for our island hopping tour, we took our lunch of barbeques and veggies at a resort across Magic Island.
Puka Beach (AKA Puka Shell Beach or Yapak Beach)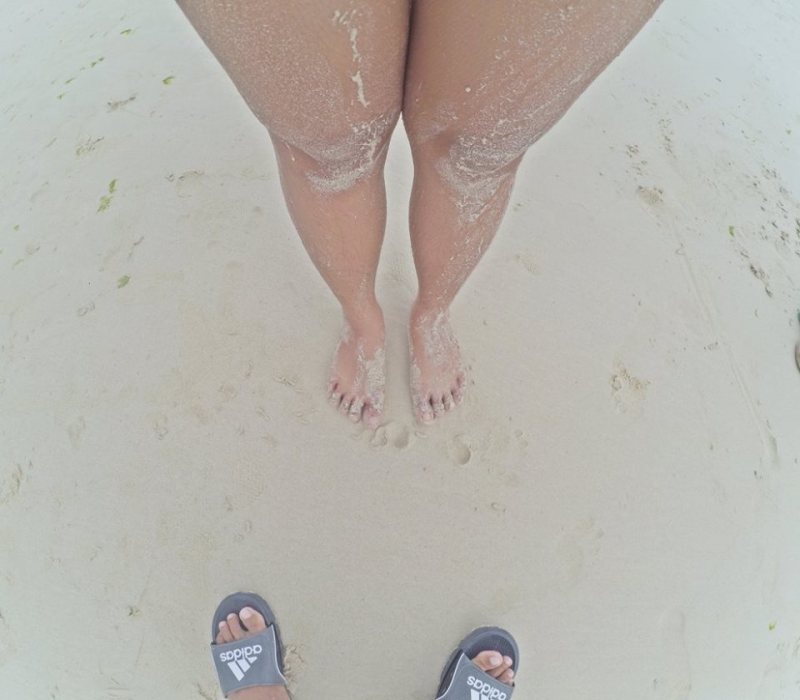 Named after the puka shells and its location, Barangay Yapak. Visiting Puka Beach was the first part of our island hopping itinerary. The island was uninhabited and the powdery white sand entices you to walk barefoot on the beach. The pale blue waters, however, were deeper even in nearby shores. There are locals selling bracelets and souvenirs made up of puka shells for as low as ₱25 each.
Magic Island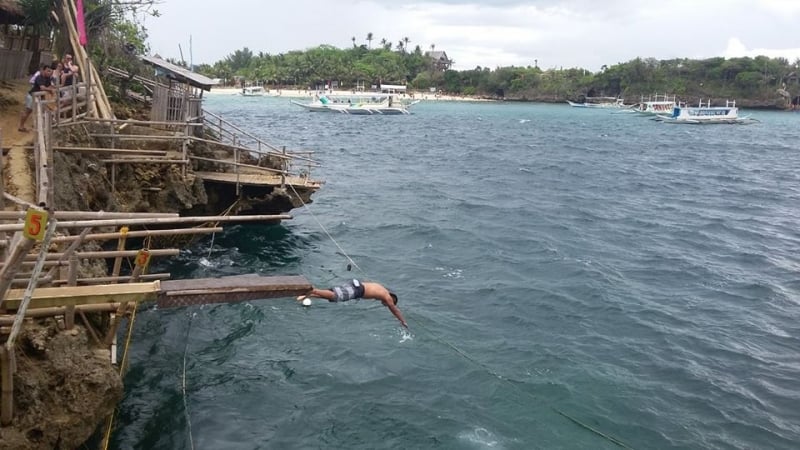 Magic Island is a must visit for cliff diving aficionados. You may start diving from a three to five metres cliff height, or if you're a fighter and brave enough, crack the 10-metre cliff dive at this island. However, please be reminded not to do dangerous diving stunts unless you're a professional. One mistake could end your life in the water. We saw one man who mistakenly tried to pull a risky stunt which got him unconscious for a few seconds in the water. I was glad the lifeguard was vigilant; he threw a lifejacket and jumped off the ridge to help him. The man's nose was bleeding after he was pulled out from the water. I'm not discouraging you to try this but please make sure not to do perilous diving acts to avoid injury and death.
Crystal Cove Island
Crystal Cove Island is located across Magic Island where two caves are situated. The first one has a pool and the other leads you to coral shores and the water.
Where parties become a nocturnal habit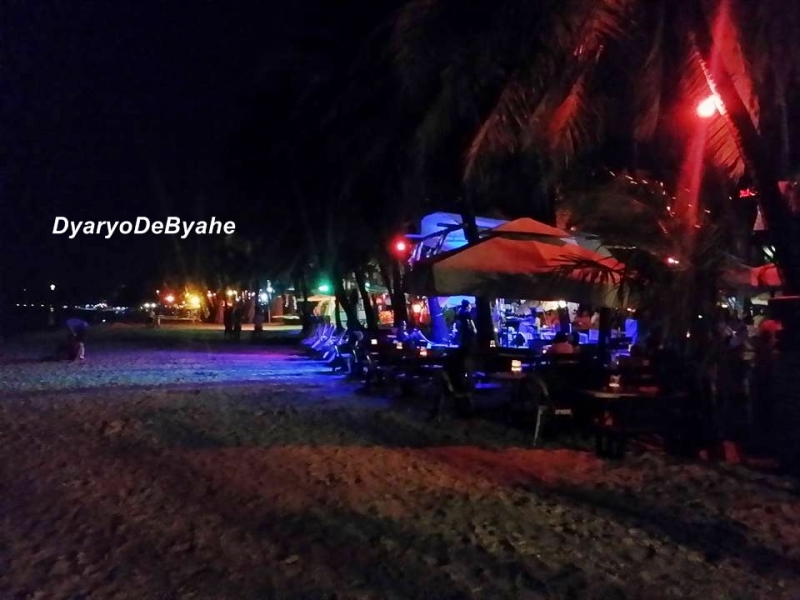 People like to party to ease the stress from work, to meet new acquaintances, and to enjoy the evening breeze with friends filled with beers, lights, and music. In Boracay, most beachfront establishments are restaurants and disco bars, from Station 1 to Station 3 and to other parts of the island. Foreigners love to party, making Boracay as one of their favourite spots for nightlife.
When you go to Boracay, you'll that observe most people are out during the night. Lovers at the beach; tourists at the bar; and people exploring and watching the fire dance. Restaurants close at 10pm or so, but beach counters which serve alcoholic beverages are available until dawn.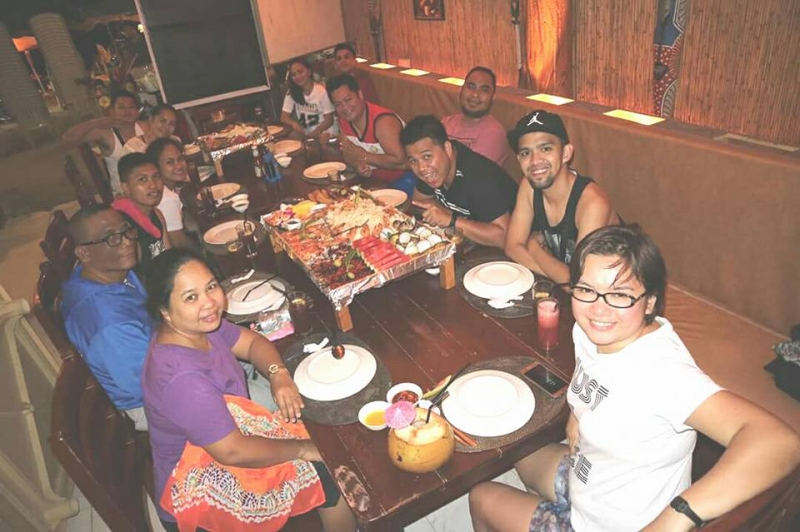 Try dining at a seafood restaurant. We actually had our dinner at Paradiso Grill. I love the butter-filled shellfish, scallops and barbeques marinated in highly seasoned vinegar sauce. Yum!
Where budget is necessary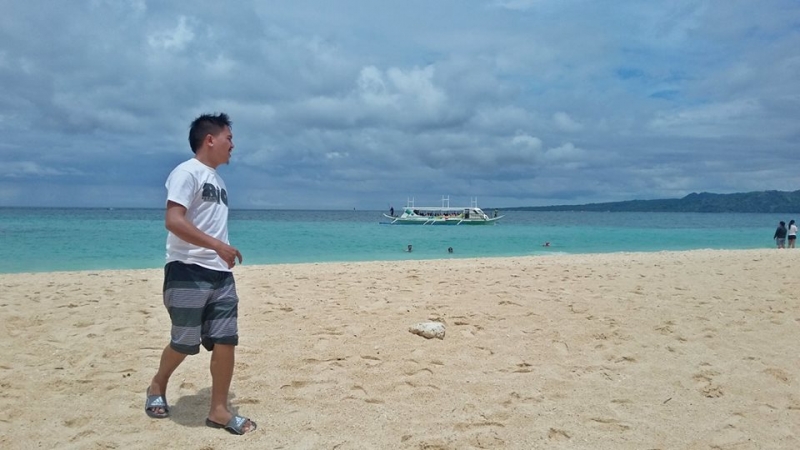 When you're planning to go to Boracay, make sure you have enough budget for your trip. But how to actually spend less on the island? You can wait for the airlines' promo fares so you can avail of cheap flight tickets. Also, try to dine at inexpensive restaurants and book a hostel which offers cheap rooms. You can also choose not to avail of packaged tours and activities, and do a DIY vacation.
Also read: DOT & DENR Joined Forces To Protect Boracay
Once you're there, of course, you'll try to spend less, but you have to invest in the fun activities. I don't think that you will enjoy your vacation without even trying the different physical challenges. Remember that you're visiting the island to relax and enjoy, so budgeting for your trip is essential and necessary to maximise your stay in Boracay.