Many travel magazines and blogs have waxed poetic about Boracay's powdery white sand, turquoise waters, dreamy sunsets and epic parties. But most of them have described this fair island during peak season — particularly the summer months and Christmas holidays.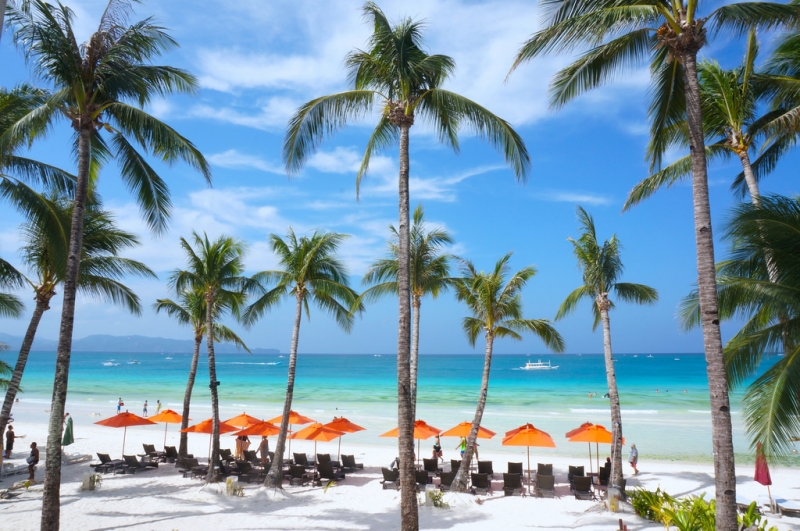 Unbeknownst to many, Boracay actually makes for a great (albeit, slightly chill) getaway during the lean months of June to October. While the threat of bigger waves, strong winds and heavy rains is real, it's wrong to assume you're going to experience bad weather and be stuck indoors in this world-class destination the whole time! Besides, Boracay is naturally shielded from the vicious typhoons that tend to hit the country during these subdued months so it's not impossible to see the sun peeking out during your visit.
Also read: LaBoracay 2017: 10 Places to Stay At During this Sizzling Hot Event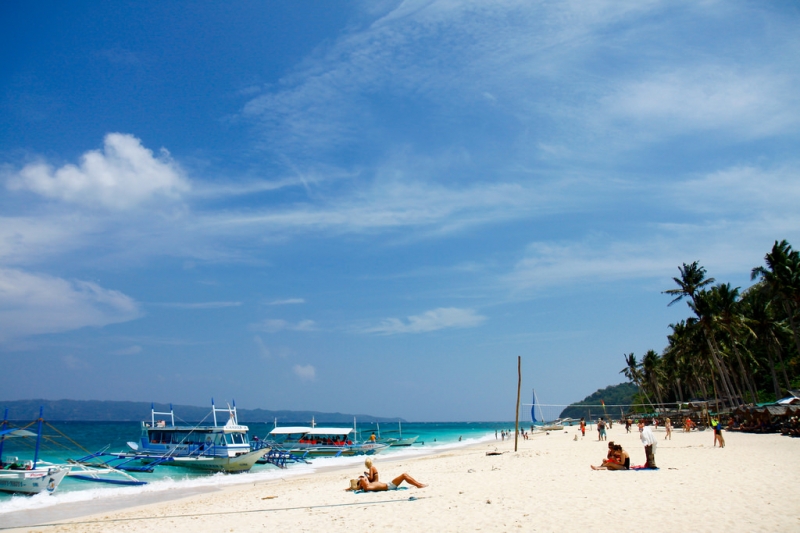 So if you and your best buds are still itching for a beach getaway, there's no need to wait for next year's summer. Why not go now? To the country's premier beach destination, no less! The arrival of habagat (the southwest monsoon) brings about lower prices and lesser crowds so take advantage! All you'll need is careful planning and of course, the right attitude, to have an awesome time! In fact, why don't you guys give these experiences a try?
1. Go hotel-hopping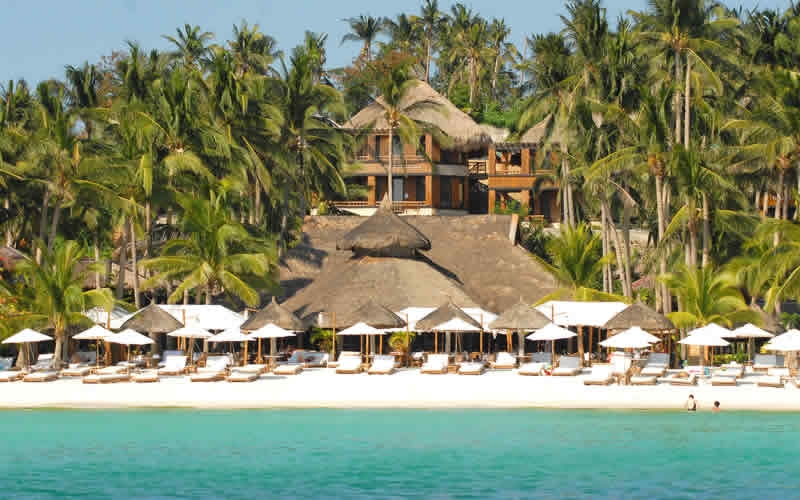 New hotels pop up like mushrooms every so often in Boracay. However, during peak season, hotel rooms tend to fill up and prices skyrocket easily. Luckily, you and your crew won't have to pay exorbitant amounts and "go into battle" with other guests to experience the high-end hotels or resorts dotting Boracay's white shores when it's off-season. So, go ahead. Grab that mojito from Discovery Shores, sip a Go-Coconut cocktail at Fridays Boracay, book that suite in The Lind or inspect the amenities in that newly opened Henann Prime Beach Resort in Station 1.
2. Go on a food trip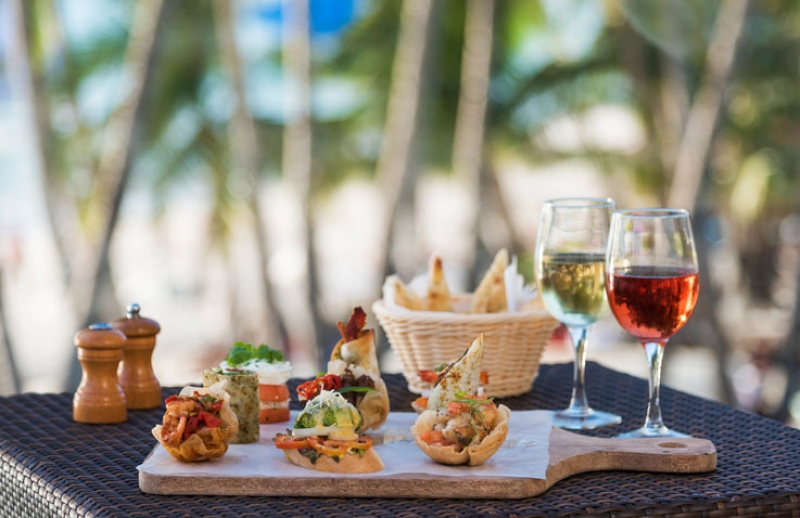 Being considered a top vacation spot globally means having a wide range of cuisines that'll suit any palate. And when it comes to good food, Boracay does not disappoint — yes, even during low season as the restaurants are all open and happy to serve! From Italian food in Aria to Greek in Cyma to Moroccan in Kasbah, the choices are endless! Heck, if you and your barkada are not even into "fancy schmancy" international meals, you guys can just grab a couple of Chori burgers, isaw sticks and fruit shakes from a beachfront stall that you happen to stumble upon and you're good to go. You know what they say, it's the company you keep that matters!
3. Race each other on ATVs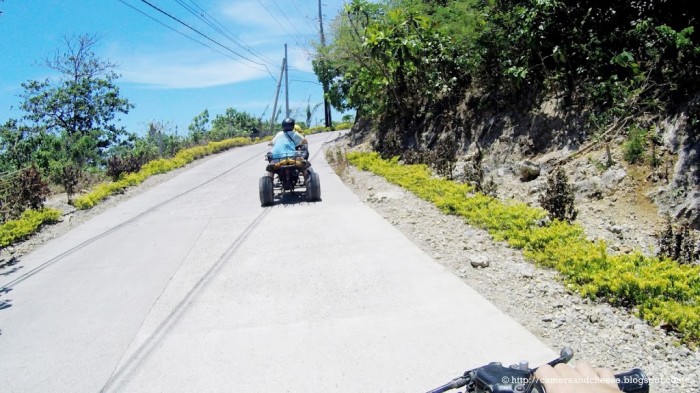 Rent a couple of ATVs for half the usual price and go quad racing! The muddier the terrain, the better! Just remember to put those helmets on!
4. Watch windsurfers and kiteboarders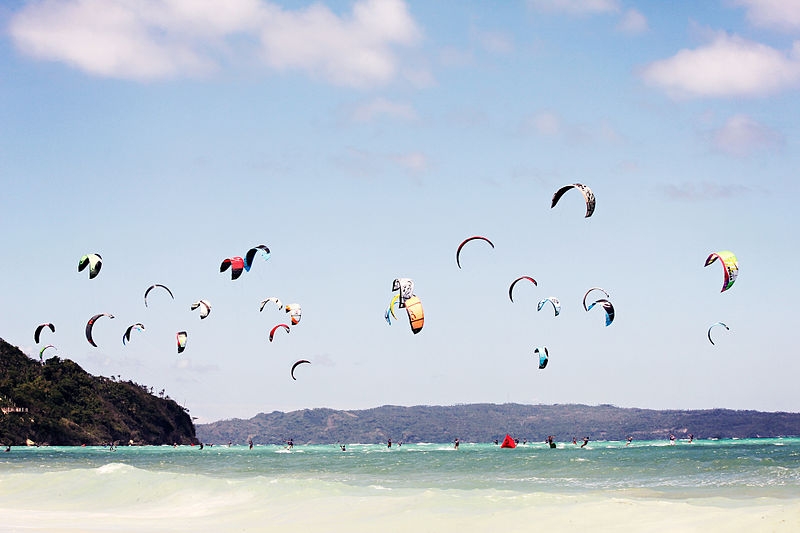 It may come as a surprise but you'll find professional windsurfers and kiteboarders flocking to Boracay during the habagat season to exploit the slightly stronger winds that hit the island during this period. So grab some beers and enjoy the free show from these skilled daredevils. If you've got a few bold members in your group, they might want to try a wind activity while you guys are there too.
5. Get massages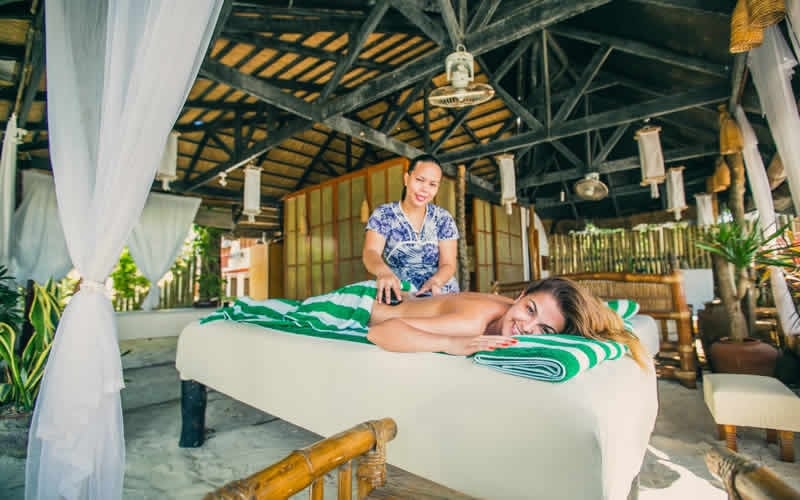 Whether you guys opt for room service or massages by the beach, a good hour-long treatment is just what you'll need to relieve those tired and weary muscles after a day of exploring. As this activity is not weather-dependent, it's something the group can enjoy rain or shine!
Also read: A 3-Day Boracay Itinerary for Your Next Girlie Vacation
6. Get matching braids and henna tattoos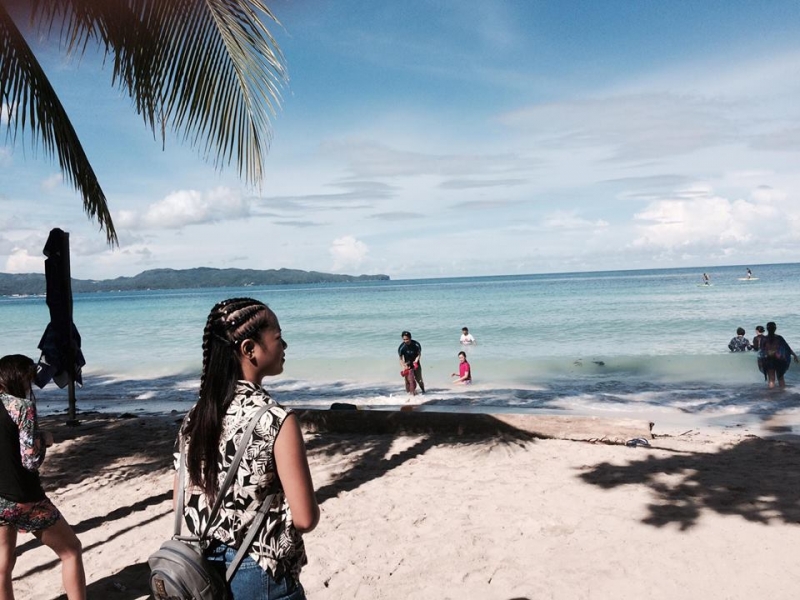 Nothing screams "besties on vacay" more than well, sporting matching ink and hairstyles on your favourite island!
7. Perfect that group jump shot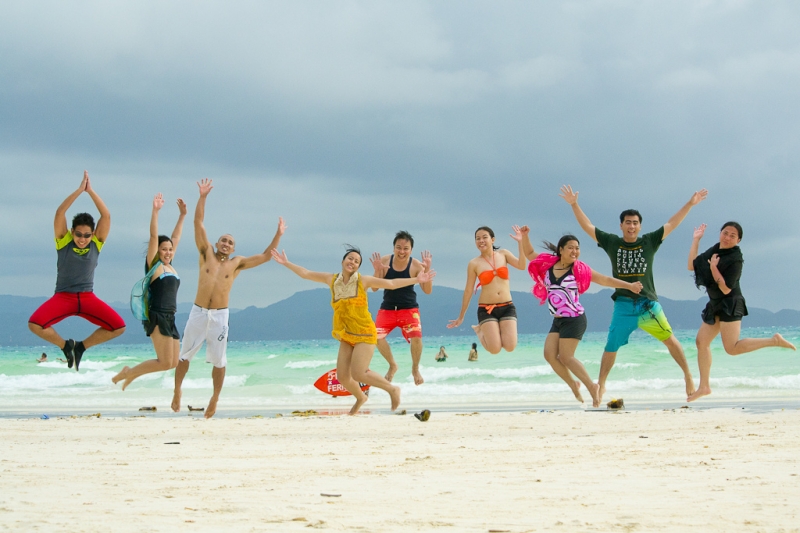 No photo bombers, guaranteed! So come on, give us some serious #squadgoals on the 'gram! You know you want to.
Also read: 10 Boracay Experiences to Complete Your Beach Getaway
If you and your BFFs are still on the lookout for flight deals to take you to this famous island, look no further! Skyjet Airlines, the country's boutique leisure airline, has an ongoing "Boracay Barkada Promo". For every 7 paying, you get to invite 3 for free.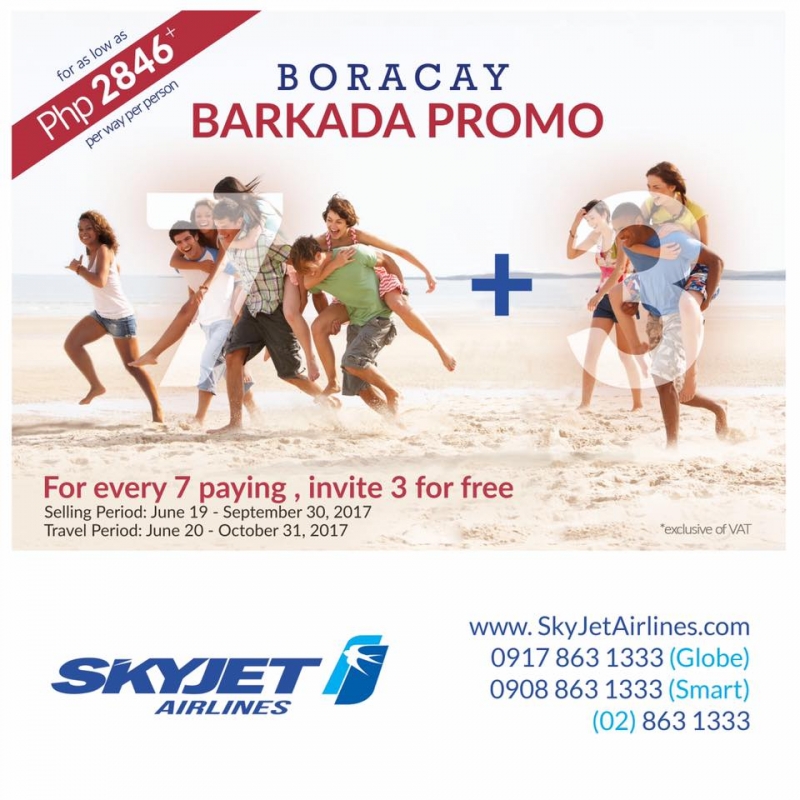 If you haven't heard already, Skyjet Airlines offers direct flights from Manila to Boracay (Caticlan) twice a day via their 80-seater BAE-146. Even though a one-way flight only takes about 35 minutes, the airline will still serve free in-flight food and drinks plus give you 10kg free check-in baggage allowance and 5kg free hand-carry baggage for each trip. On top of this, you can choose your seat on the plane at no extra cost. Now, isn't that an amazing deal? Hurry! Book with your friends now! You don't want to get extreme FOMO, do you?
For more information on Skyjet Airlines' flights and their "Boracay Barkada Promo", visit their website at www.skyjetairlines.com.
---
Brought to you by SkyJet Airlines.