In 2015, a survey by global payments technology company Visa Inc. found that the Philippines was among the Asia-Pacific countries with the most international travellers — and it seems that the trend isn't slowing down anytime soon.
Even when Bloomberg reported late last year that the Philippine peso would be "Asia's worst performer" in 2018, many Filipinos who love travelling didn't budge at all. Since we can't kick the habit (and why should we when travel is truly food for the soul), we made a list of things you can buy with ₱100 (roughly US$2) in other countries.
If this doesn't help you fix your travel budget, at least you get a glimpse of how far the peso can stretch in some popular destinations. Hopefully, that helps temper your urge to needlessly spend more so that you can allot funds to experiences you're willing to splurge on abroad.
Thailand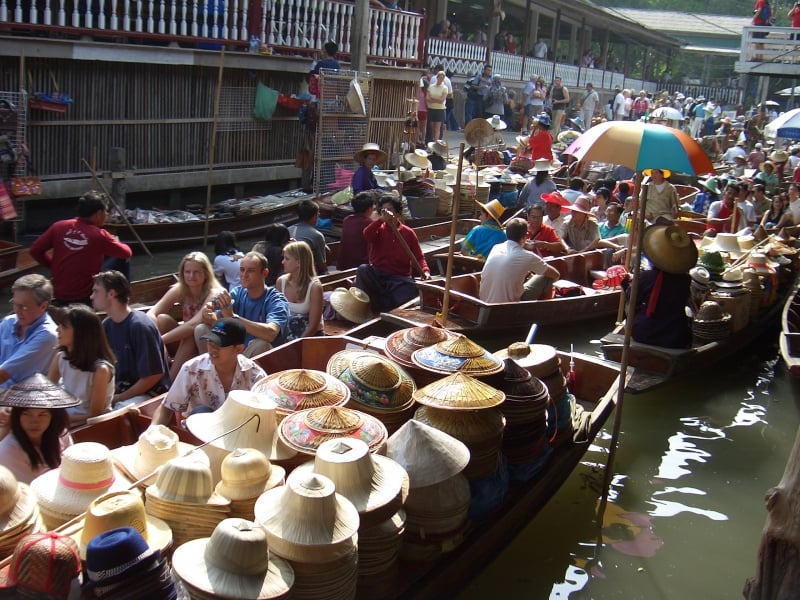 Food and more food
All travellers agree that Thai food is cheap. For ₱100 or even lower, you're assured of an authentic Thai meal. Some people who scrimp on food even swear that they can survive on only US$5 (around ₱266) a day thanks to street food that would cost ₱80 or less. Most dishes, such as a plate of Pad Thai or Massaman Curry with rice will usually go for ₱80. The rest, you can use to buy a small drink.
Pouches and coin purses aplenty
If you're like me, you also prefer to travel light. This allows you to pack faster and even save more so that you don't spend much on excess baggage. That is why when it comes to souvenirs, small trinkets and giveaways are the best. Luckily in Thailand, there are many affordable options. From keychains to elephant-embroidered coin purses and pouches, you're bound to find something sold in bulk for ₱100. Plus points to those who can bargain for a freebie.
Indonesia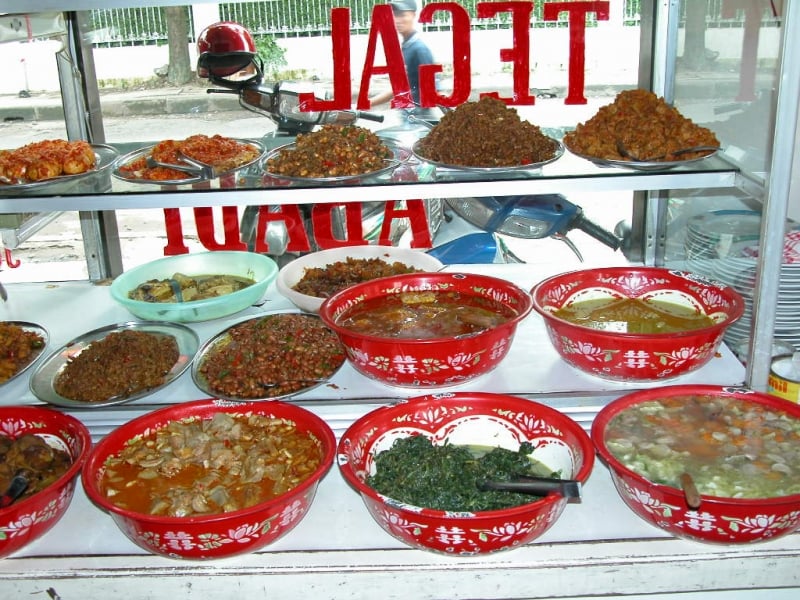 Lamb curry stew downed with a bottle of Teh Botol
In a warung or carinderia (small eatery), ₱100 can get you a hearty Tongseng Kambing (Lamb Curry Stew) meal complete with rice and a Teh Botol, a popular bottled Indonesian tea that's best enjoyed cold.
Indonesia's best brew
If you're in the mood for some good Indonesian beer, spend happy hour in a bintang or a cheap bar. A bottle of only Bintang Beer costs ₱100 at this time. While this may seem a little steep for just one bottle, keep in mind that Bintang is brewed by the same company that makes Heineken, hence the similarities in package design.
A pack of smokes
And since you'll be spending the night out, here's one for cigarette fans. A pack of Marlboro Lights will usually cost US$2.
South Korea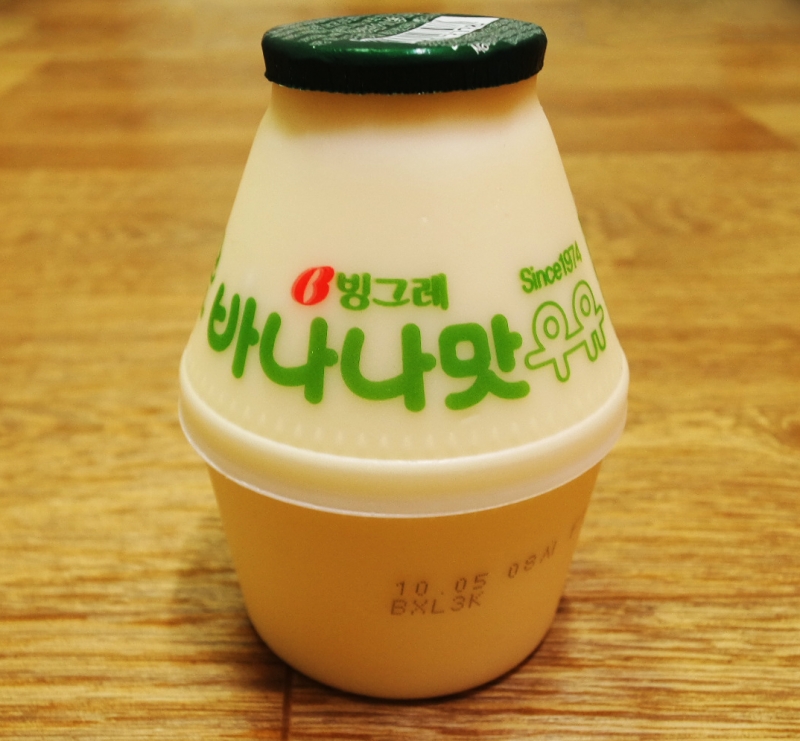 The famous Banana Milk
Visit Seoul and you're bound to see this everywhere in groceries and convenience stores. There are many brands of Banana Milk, but chances are you'll be able to get two for ₱100 (₩2,000) — one for you and one for your friend. Perfect for cooling down after a day of strolling around the city.
Cambodia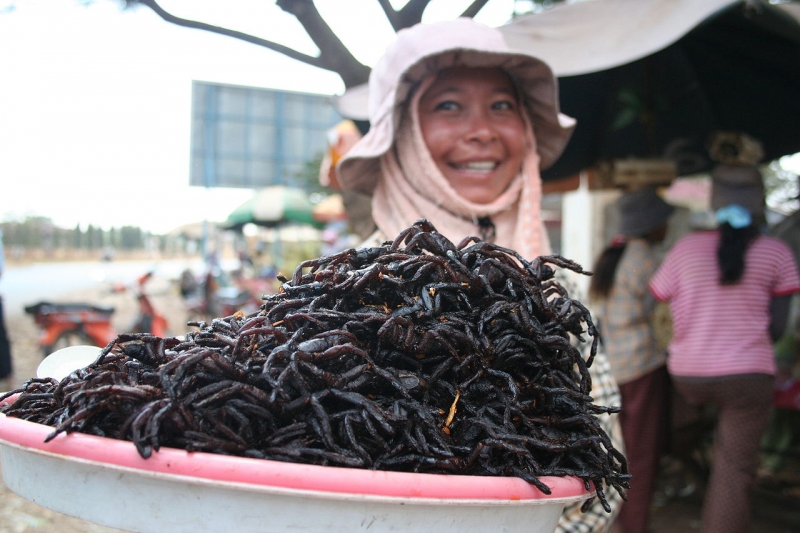 Edible creepy crawlies
It's common to see friend insects peddled around as street food in Cambodia. And it's not just a tourist thing — even locals enjoy it on a regular basis. A large deep-fried tarantula would usually sell for ₱50, so you can definitely afford more than one, or pair it with a few crickets and mealworms.
A pair of harem pants
Since some temples have dress codes, these harem pants are quite popular in Cambodia, especially in Siem Reap. They're light, breathable, and there are so many cute prints to choose from. ₱100 is all you need to score a pair. Some sellers will even offer a buy-one, take-one promo so scour the stalls if you have extra time, or add a little more to that amount so you can purchase wholesale and even get them cheaper.
Vietnam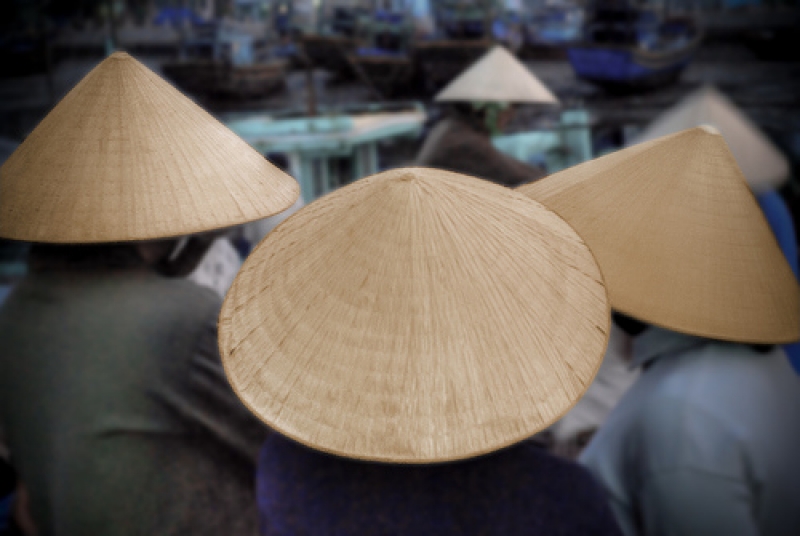 A traditional Vietnamese hat
In Vietnam, locals still use the Non La, a traditional Vietnamese hat that's made of palm leaf and is shaped like a cone. You can probably get one for around ₱70, but prices may vary. If you're buying with friends, better make your purchase as a group so that sellers can offer you their wholesale price.
Banh Mi and coffee or milk tea
If all you're looking for is the perfect snack, then ₱100 should be fine. For that amount, you can treat yourself to Banh Mi (the more expensive ones go for US$1.50, others cost less) and some good ol' Vietnamese coffee from side street vendors and small cafes. If you're not into coffee, you can opt for milk tea.
Taiwan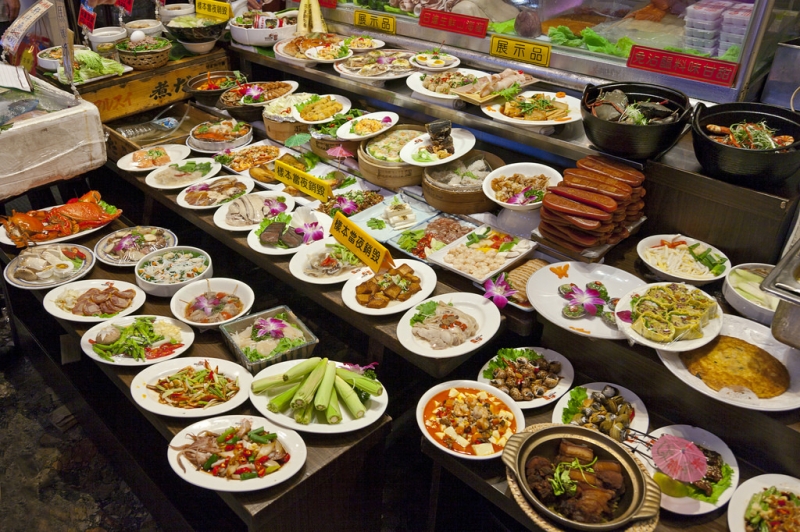 Street food galore
₱100 can get you full in no time if you're on a mission to stuff yourself with Taiwanese street food. Most of the food items you'll come across will only cost US$1. Try the Oyster Mee Sua or the Smelly Tofu. If you want something heavier, go for the Lou Rou Fan (Taiwanese Braised Pork Rice Bowl).
Standard one-way train ride
Although we highly recommend day passes from the Taiwan High-Speed Rail to save more money, a standard one-way ride on the train would cost around ₱100 or HK$14.69.
Also read: Budget Travel Guide: Conquer Taiwan By Train – How to Maximise the High-Speed Rail Pass
Singapore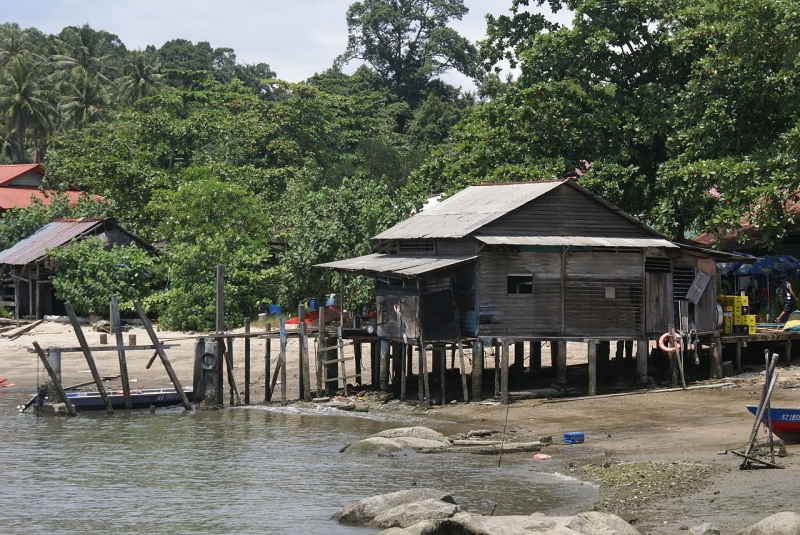 Souvenirs from Chinatown
Years ago, you could have scored a shirt from Chinatown for only ₱100. While you're most welcome to still try and find these cool bargains, the same amount will allow you to buy keychains for each and every one of your friends back home. Again, get discounts for bulk purchases.
A boat ride to Palau Ubin
Palau Ubin is an island northeast of Singapore that features shorelines, biking trails, and footpaths, which allow you to explore at your leisure. Getting there is a quick boat ride away and will only cost you SG$3, just a little over ₱100.
Japan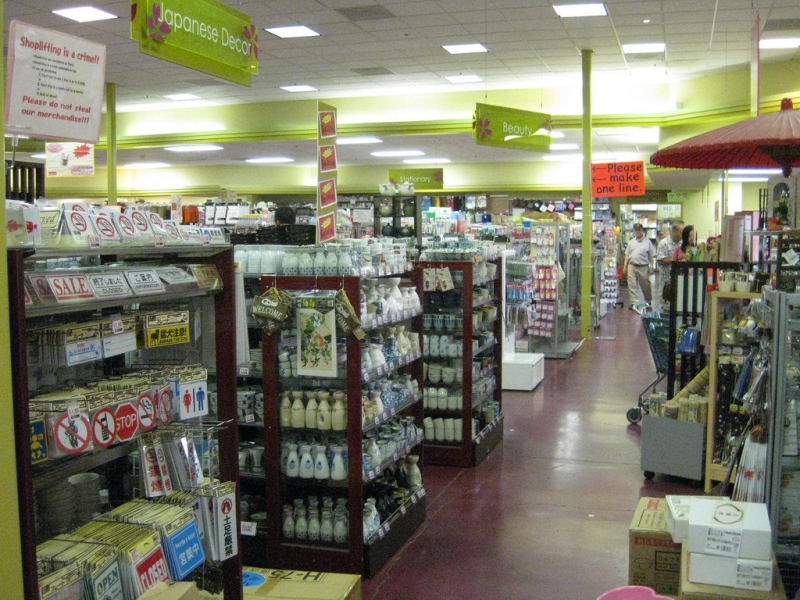 100-Yen stores steals
¥100 is roughly ₱50, so you can only imagine the things you'll be able to buy from any of Japan's many ¥100 shops. From beauty products such as milk soap and face treatment masks to home decor and even Japanese teacups, you are most likely to find anything you'll need in these stores, including snacks, of course. Think Daiso or Japan Home.
Also read: 3 Countries, 4 Girls, 5 Days With Less Than ₱10k Budget Each
There you go. Makes you think about the value of our currency, right? So the next time you travel, remember that every peso counts! And even if your main agenda is to splurge, keep in mind that there are a lot of bargain buys out there. All you need to do is look a little closer.