Ah, coffee — that sacred daily fix that keeps most of us caffeine-dependent folks going. But, let's face it: Being a coffee lover can sometimes put a strain on your wallet, especially when you love indulging in the coffee shop experience. If you still want to treat yourself to your favourite pick-me-up without having to overspend, look no further. Here, we list some of the best coffee shops in Metro Manila for budget brews under ₱100!
Also read: 23 Best Cafes in Manila for Coffee, Brunch, and Dessert
Metro Manila cafes for budget coffee under ₱100
1. Pickup Coffee – Multiple locations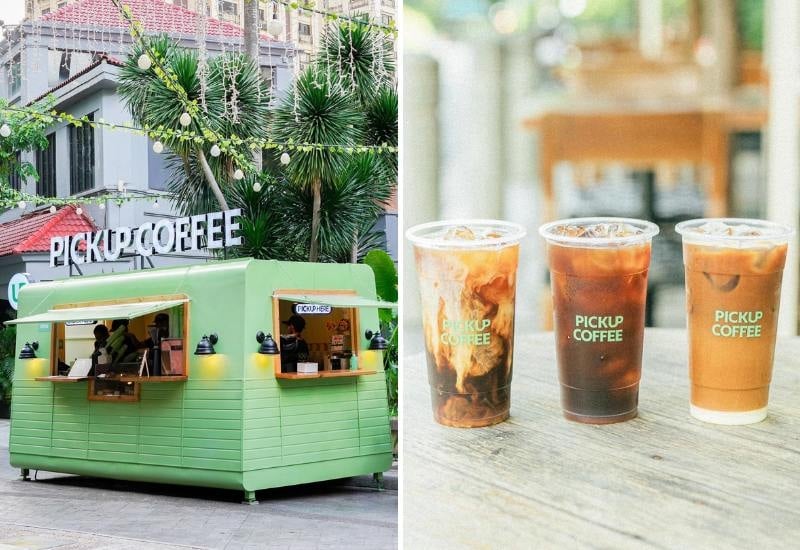 First up on our list is everyone's fave coffee on the go: Pickup Coffee! Offering classic, premium espresso and milk-based drinks at an affordable price, it has taken Metro Manila's coffee scene by storm. Surprisingly, its menu offerings are priced for as low as ₱50 and do not exceed ₱100. Some of the must-tries here include Iced Kape Kastila (Spanish latte), Iced White Mocha, and Pinoy-style Iced Ube Latte. Pair your drink of choice with their baked goods like cinnamon buns, croissants, and rolls.

Note: Burning the midnight oil or need an early morning pick-me-up? They also have 24-hour stores for your caffeine fix around the clock! 
Also read: 24-Hour Cafes in and Near Metro Manila for Late-Night Coffee Runs
2. Dunkin' – Multiple locations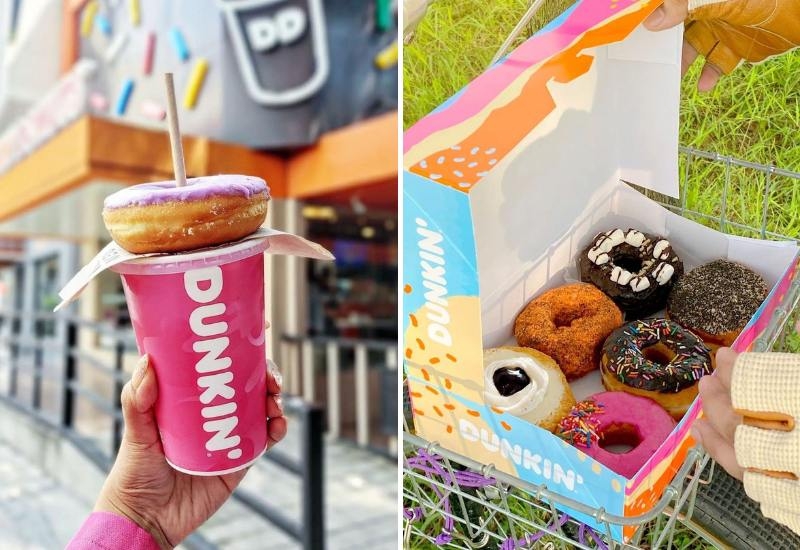 Getting a hold of a Dunkin' brew is no sweat! Thanks to its numerous branches in and outside of the metro, you can satisfy your Dunkin' cravings whenever and wherever the mood strikes. But, the real kicker here is that you can enjoy their delicious drinks without burning a hole in your pocket! Indulge their classic brewed coffee for only ₱60 or cold brew for ₱65. Additionally, with its extensive selection of espresso-based drinks, you'll never run out of options to choose from. 
3. McCafe – Multiple locations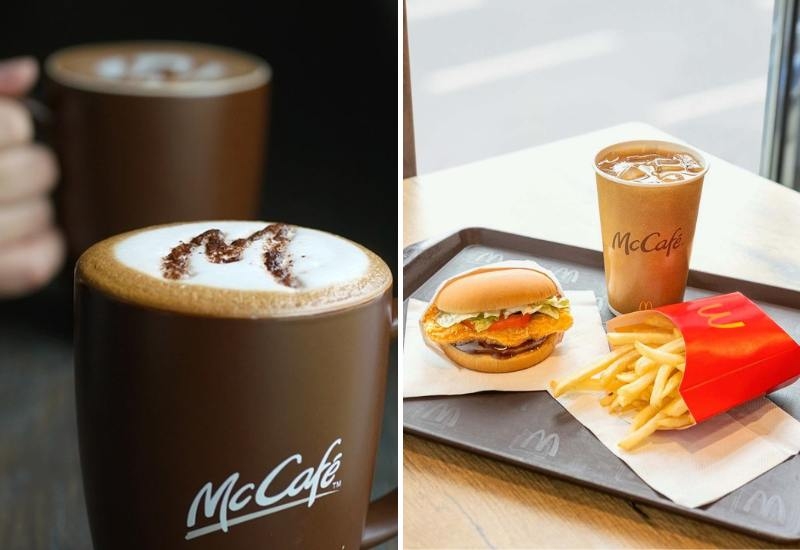 You can never go wrong (or broke) with coffee from McDonald's McCafe. Much like your morning homebrew, its selection of coffee-infused beverages offers that familiar and comforting taste at a very affordable price. It uses 100% Arabica coffee, which provides you with a rich aroma and a smooth taste. Whether straight out of the pot or over ice, you can always count on your nearby McCafe to give you that boost of caffeine. While you're at it, why not grab a quick bite to fuel you up?
4. But First, Coffee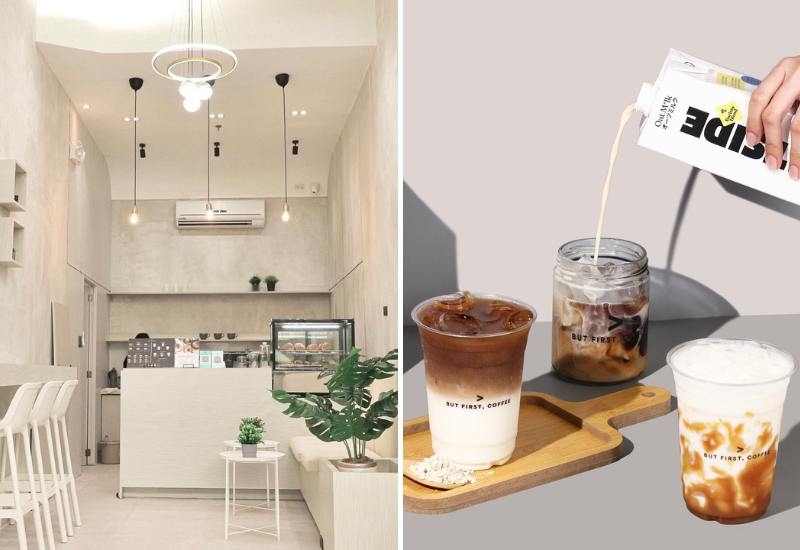 What once started as an online coffee business during the pandemic has evolved into one of the fastest-growing coffee franchises in the Philippines today. That's because But First, Coffee believes  "good coffee doesn't have to be expensive." Savour classic drip, espresso, or milk-based blends, which you can enjoy hot or iced for as low as ₱55! What's more? They offer budget coffee by the litre for all of their drip and espresso-based drinks. 
5. Big Brew Philippines – Multiple locations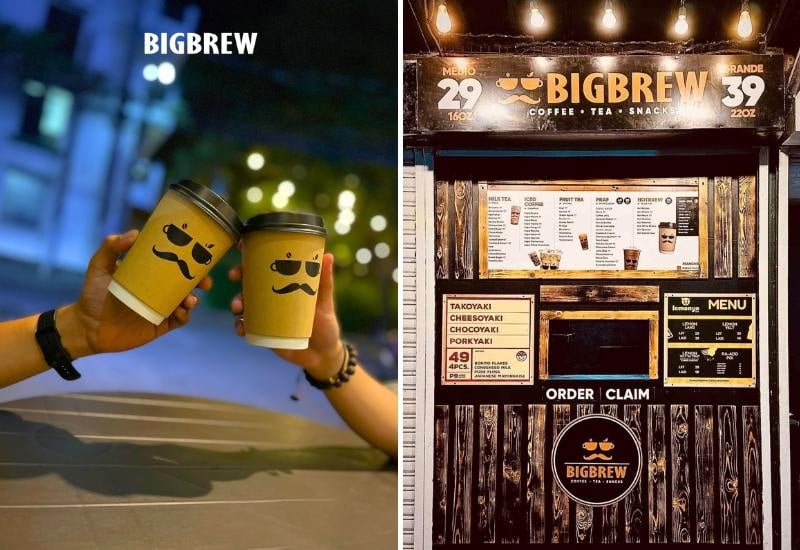 Brews for only ₱39? Count us in! At homegrown cafe chain Big Brew, you can quench your thirst for iced coffee and milk tea without breaking the bank. Their menu comprises over 20 ice-blended beverages like crowd favourites Cookies & Cream Milk Tea, Cheesecake Milk Tea, Dark Choco Iced Coffee, and Kape Macch (iced macchiato). Additionally, they serve snacks like mojos and twister fries to savour on the side. 
6. Nanyang – Multiple locations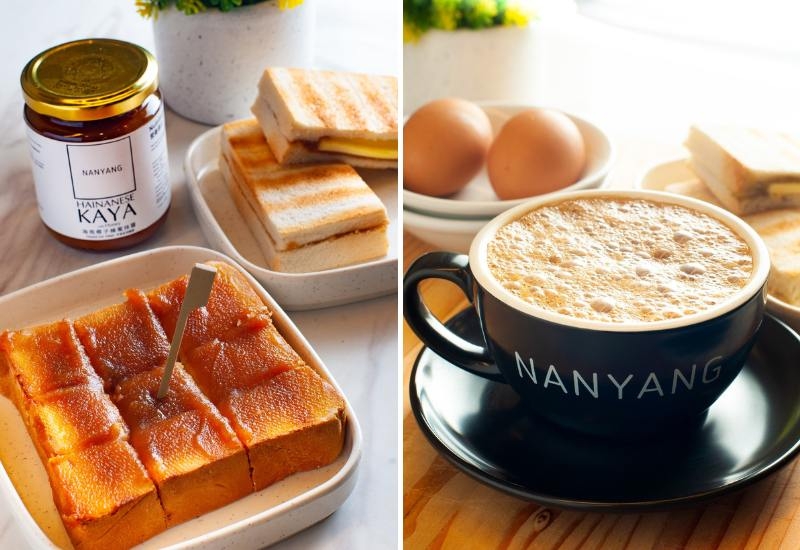 For your Asian fusion breakfast cravings, make a beeline for Nanayang. While it's not exactly a coffee shop, they serve affordable but delicious kopi and teh. This Southeast Asian eatery is best loved for its signature Nanyang Kopi, a combination of traditional kaya toast and a cup of black coffee mixed with condensed milk. Although its coffee and tea blends are crafted with simple ingredients, they give off a smooth and bold flavour that's reminiscent of the region's iconic coffee culture. Treat yourself to their handcrafted drinks, priced starting at only ₱90! 
7. Moritori – Cubao, Quezon City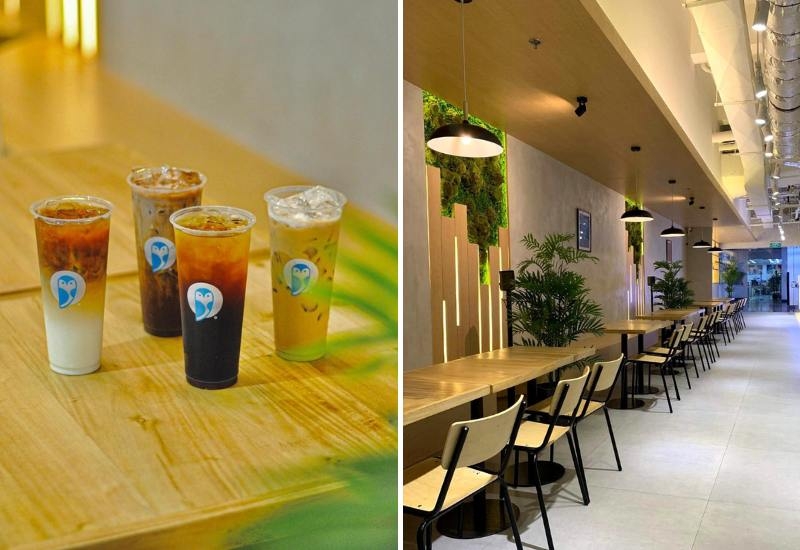 In need of a sugar rush? Moritori is just the place for that! This 24-hour cafe features an extensive selection of coffee, milk tea, fruit tea, and smoothie flavours to satisfy your sweet tooth. For coffee lovers out there, you will be delighted to know that their hot espresso-based drinks go for as low as ₱70, while their iced coffee drinks start at ₱75. 
Note: As of writing, Moritori's branch in BGC will be closed until further notice. But, patrons can expect a new branch in SM Araneta. 
Location: SM Araneta, Ground Floor, Cubao, Quezon City 
Also read: 14 Coffee Shops in Quezon City That You Have to Visit
Know of other coffee shops in Metro Manila serving budget-friendly brews under ₱100? Hit us up on our official Facebook page or tag us in your Instagram photos @tripzillaph with the hashtag #TripZillaShare!