Majority of the travel guides you see on and offline have a budget section, and for good reason. It tells you specifically how much a transportation, accommodation or food costs in your intended destination. But for most Filipinos, it sets the difference between being able to do the trip, or not at all.
Personal preferences aside, we travel to a place based on how affordable it is. Say you only manage to deposit ₱5,000 into your travel fund every two months, that shouldn't stop you from exploring even on a single weekend. Whether you're based in Manila, Cebu or Davao, here are a number of flight-free, local trips you can do with this tight budget.
Also read: 12 Overseas Destinations Filipinos Can Travel To Under ₱20k Budget
From Manila
1. Batad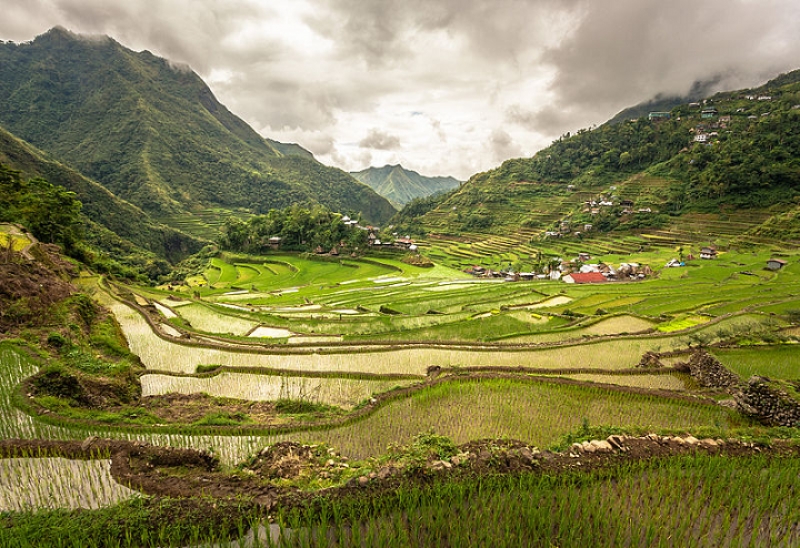 A few years back, my friend and I travelled to Batad via a nine-hour bus ride from Manila for around ₱900. This was followed by another one-hour tricycle ride to the entry point of the village, which is part of a tour package offered in Banaue usually priced at ₱3,000 good for two people. This includes a trekking tour, round-trip transportation to Batad and homestay accommodation overlooking the famous amphitheatre-like terraces of the north. You're also free to do the entire tour on your own, of course. With the many rooms available in the village, you can easily find one after making it here. If you're new to trekking (just like we were then), remember to take extra precautions when doing it on your own, especially during the rainy season.
2. Legazpi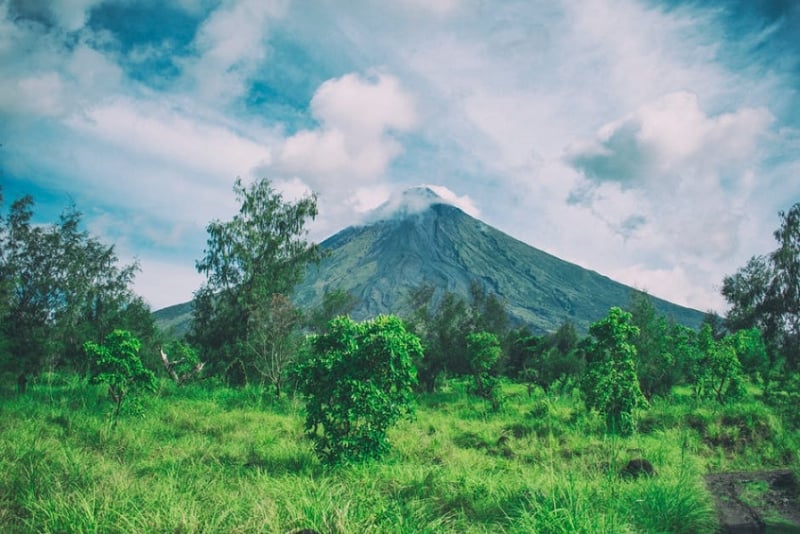 I originally intended to put my home province of Sorsogon, but that's another two-hour bus or van ride from Legazpi. With that time, you can already do a lot by settling in the land of the world-renowned Mount Mayon. If you're up for an adventure, try signing up for an ATV tour around the volcano which can go as low as ₱499. Otherwise, head to the Mayon Resthouse Observatory or Kapuntukan Hill for a chill view of this perfect cone-shaped wonder and the city. In town, make it a point to sample the province's signature Bicol express and pinangat. Accommodations within the city start from roughly ₱300 for a dormitory bed.
3. Baler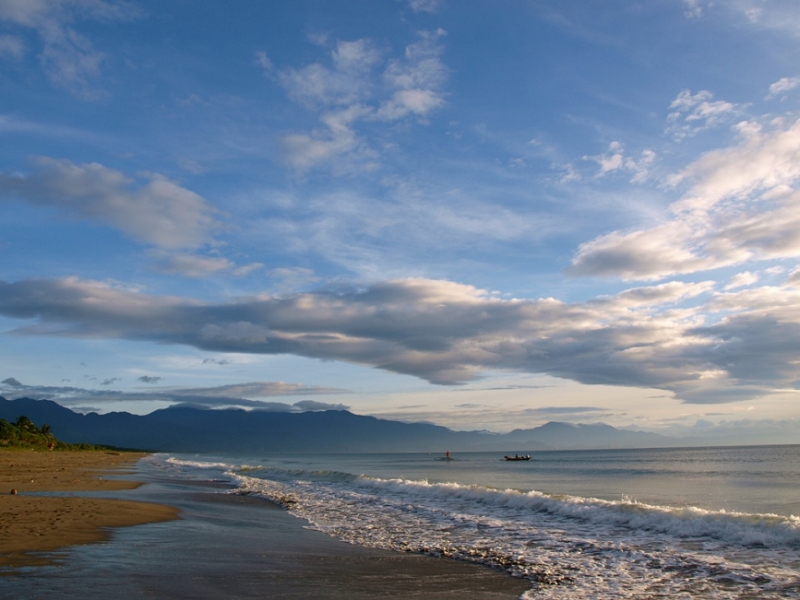 Before Paul Soriano's Siargao in 2017, there was Mark Meily's Baler in 2008. Aside from starring the same male lead role, both films capture these places as ideal surfing destinations. Though one could say that Baler, located in the province of Aurora, has its own distinct vibe altogether. From around ₱500, you can travel to this coastal town on an overnight bus from Cubao. This same rate can also give you a bike to rent for an entire day. If you don't know how to ride one, avail tricycle tours which you can share with other travellers. Enter local museums for only ₱30, learn how to surf for ₱350 per hour and stay in a transient house for as low as ₱250 per night.
4. Puerto Galera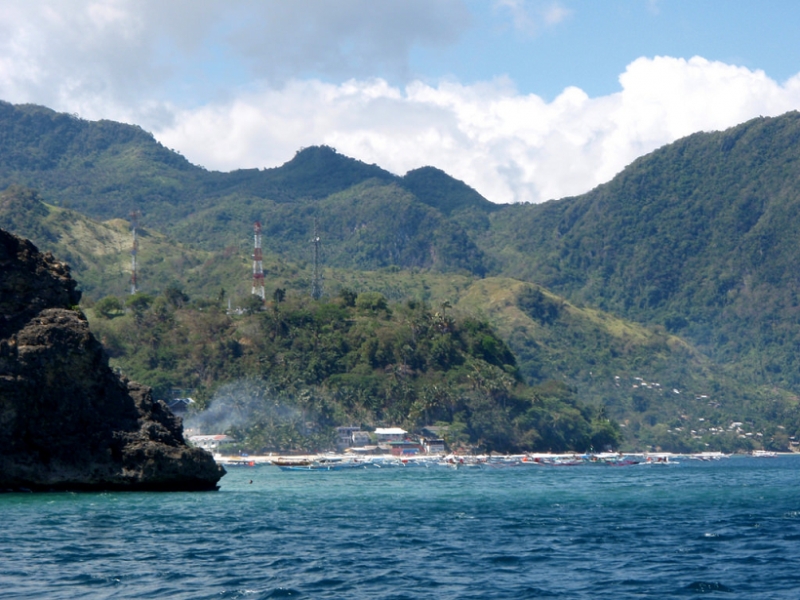 One of the first known diving sites in the Philippines, Puerto Galera offers a taste of the many things its neighbouring provinces in the Visayas region offers. It has serene beach getaways and fierce island parties like those in (old) Boracay and Siargao. From Cubao or Buendia, you can hop on a bus to Batangas Pier from around ₱170 and a ferry to Puerto Galera from around ₱250. Once in town, you can explore the White Beach and Aninuan Beach, embark on a diving adventure or go island hopping for less than ₱1,500.
From Cebu
5. Dumaguete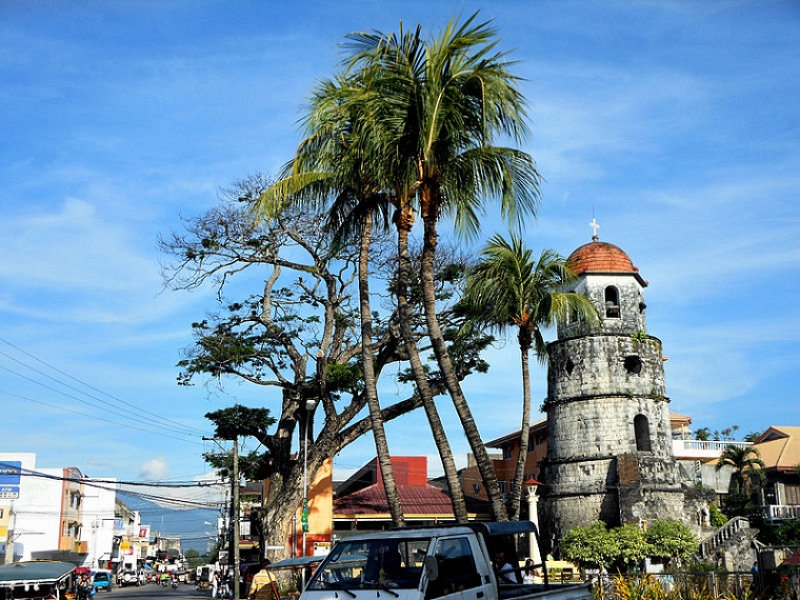 Dumaguete used to be called University Town or the City of Gentle People alone. But in 2018, it earned the title of the "top retirement spot in the Philippines for foreigners" — a huge achievement for an often overlooked city in the Visayas region. Compared to its neighbours, Dumaguete is generally laid-back, if you don't mention the thousands of students in its streets on a daily basis. You can take a bus from Cebu for only ₱400 and sleep in a local accommodation as affordable as ₱350 a night. Make sure to visit the oldest stone church of Negros, St. Catherine of Alexandria Cathedral, or celebrate the annual Buglasan Festival with the locals, if you time your visit right!
6. Leyte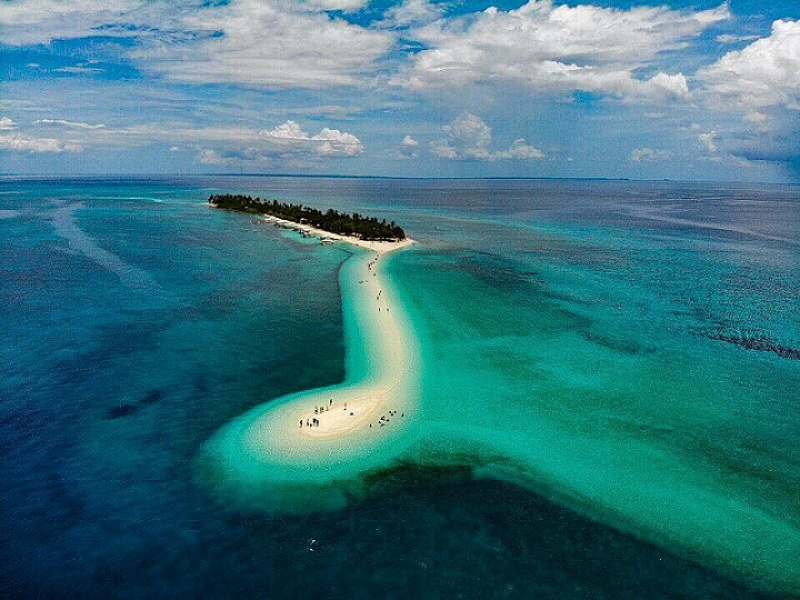 Most people know Leyte as the home of Kalanggaman Island. But in case you're forgetting, the longest over-water bridge in the country still (partially) resides in the province. You can travel to the bridge as how the locals do it — by riding a jeepney from the capital city of Tacloban that goes all the way to Samar. Tacloban city tours are also available for only ₱500. These will take you places like the MacArthur Landing Memorial National Park. To go to Leyte from Cebu, you'll have to take a ferry to several towns like Maasin, Palompon and Ormoc from as low as ₱300.
7. Guimaras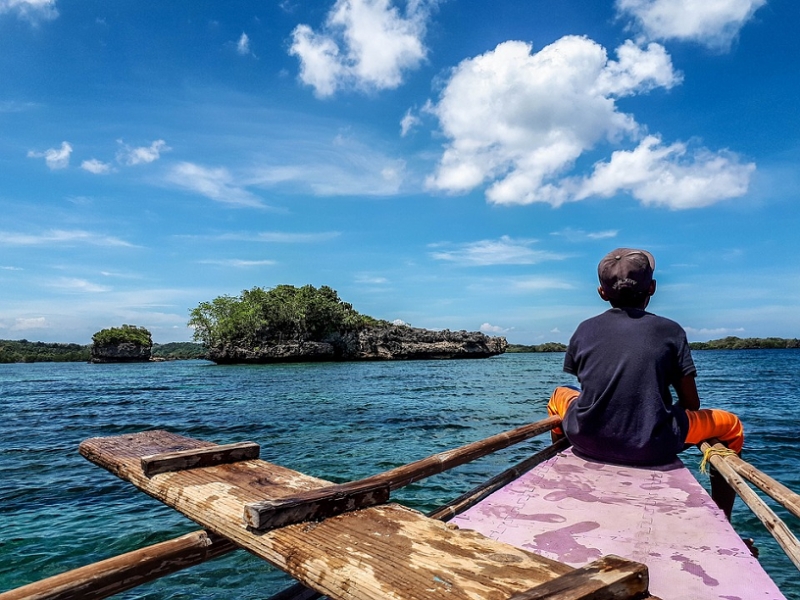 Mangoes. That's the first thing you'll think about upon landing on the shores of the small island of Guimaras. But there's also more to the island than these sweet delicacies. Depending on your interest, you can choose between visiting Trappist Monastery, Museo De Guimaras and San Lorenzo Wind Farm, among others. You can rent a tricycle to take you around Jordan, the island capital, and nearby areas for only ₱1,200. Cebu ferry companies currently don't offer a non-stop Guimaras route, so your best option would be to transit in Iloilo.
8. Masbate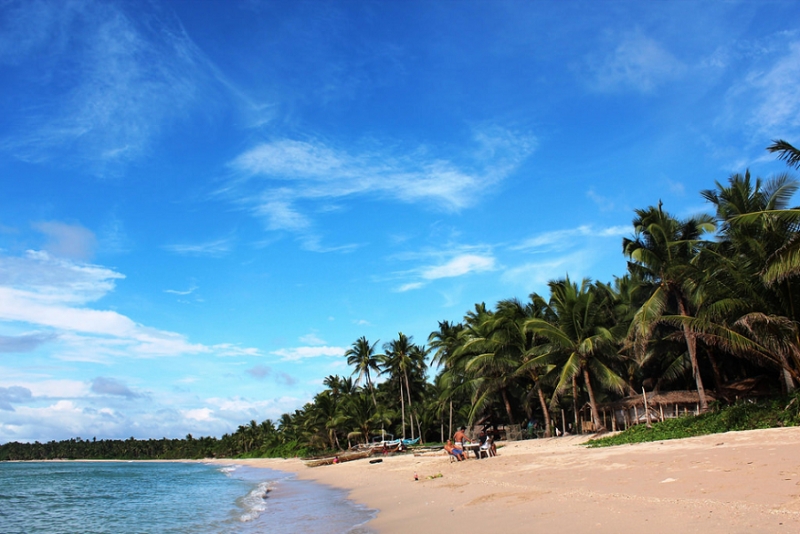 Because of its rather tricky location, it's not easy to go to Masbate from nearly anywhere in the country. However, if you're the type of person who likes to go on extended sea trips, then you can take the overnight ferry from Cebu to the island via Cokaliong Shipping Lines. It will cost you around ₱860. Once in Masbate, you can explore places like the Buntod Reef Marine Sanctuary, Sese Brahman's Ranch and Burubancaso Rock Formation. Since accommodation options aren't as plenty, they don't come in cheap as well. It would be wise to go for an affordable land package that includes one to save yourself the hassle.
From Davao
9. Siargao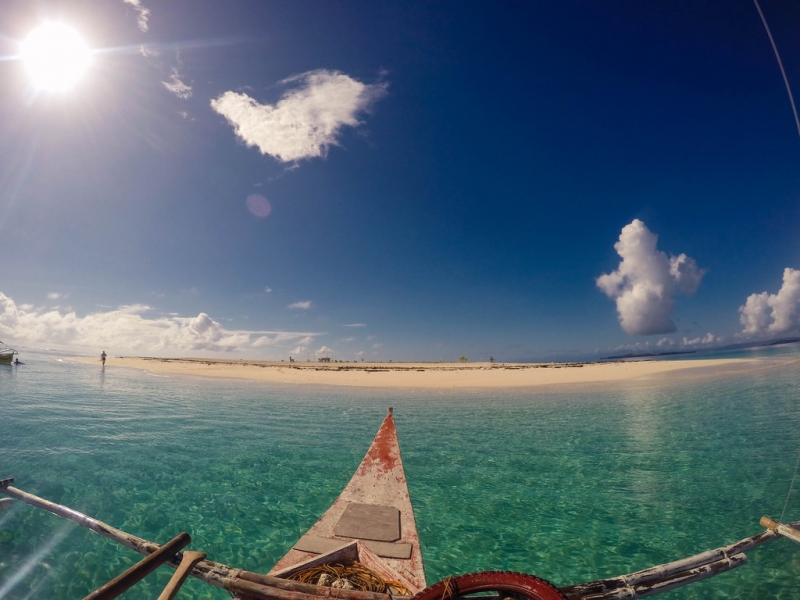 While generally known as one of the pricier beach destinations in the country, Siargao actually has a few budget options for travellers. In fact, accommodations can still go as low as ₱350 per night. On the other hand, local transportation (tricycle and habal-habal) can be quite expensive, so you'd be better off renting a bicycle or motorbike for only ₱150 and ₱400 a day, respectively. For budget food, go to the several carinderias throughout General Luna. Mama's Grill, just along Tourism Road, also serves affordable and customisable seafood-rice meals. To go to the island, ride a bus from Ecoland Bus Terminal that goes to Surigao City, where you can then ride a ferry to Dapa in Siargao.
10. Camiguin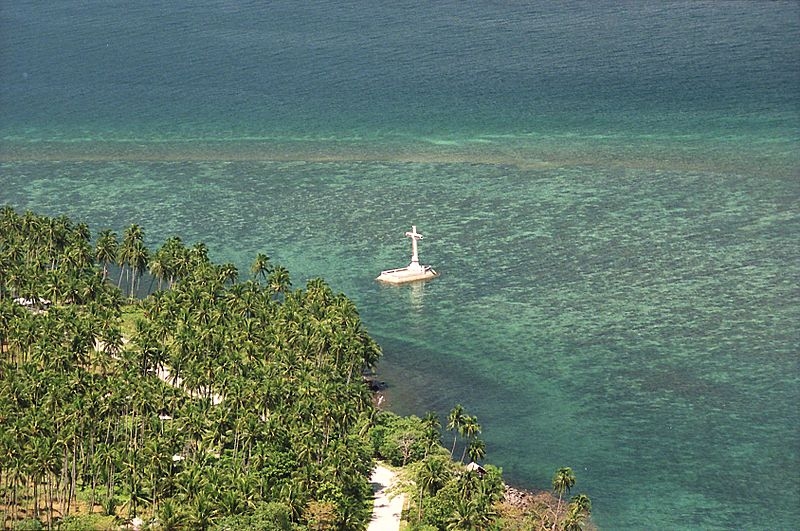 With its size, it's easy to mistake Camiguin as a mere island rather than an entire island province. With volcanoes on one side and white sand beaches on the other, the province provides travellers a holiday unlike any other, except maybe if you're in Hawaii. It has a total of seven volcanoes, the most famous being Mount Hibok-Hibok. There is no direct route going here from Davao. Instead, you'll need to do a stopover in Cagayan de Oro, where you will ride a fast craft for ₱550, or bus and ferry for about ₱400 to Camiguin. Meanwhile, island tours on a multi-cab will cost you ₱600 if in a group, and a boat ride to the famed White Island costs ₱200 round-trip. Food won't be a problem as you can easily spend approximately ₱1,000 here for a three-day visit.
11. Cagayan de Oro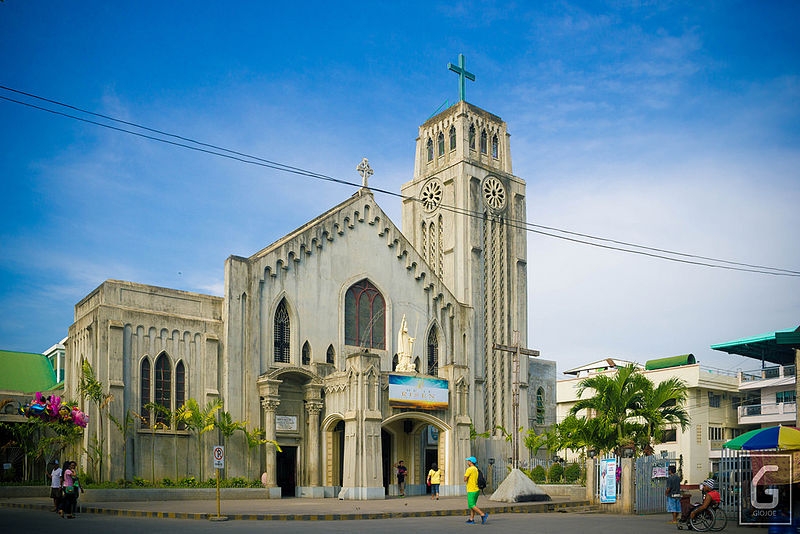 Once you use Cagayan de Oro as a transit point once, you'll wish nothing more than to plan a separate trip here for your next weekend adventure. If you do, you should know that the country's whitewater rafting capital promises not only a variety of travel experiences, but inexpensive ones at that. There's a non-stop bus trip from Davao starting from ₱400, which runs almost every hour. Meanwhile, accommodation in a hostel can go as low as ₱300. For adventurous travellers, definitely try whitewater rafting in Cagayan de Oro River, which only costs ₱1,200. You can also visit the Saint Augustine Metropolitan Cathedral and Mapawa Nature Park for trekking, horseback riding and other activities.
12. Bukidnon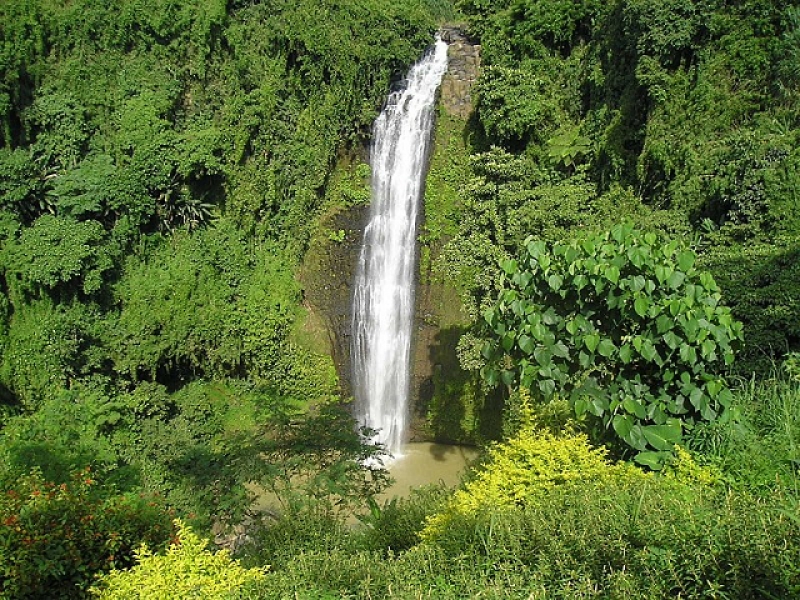 If Luzon has Baguio, Mindanao has Bukidnon. This usually misty province offers an intriguing contrast to other nearby tourist destinations in Mindanao. Rather than beaches or food markets, it has several towering mountains, including the second tallest peak in the country, Mount Dulang-Dulang. Also worth noting is that while Guimaras is famous for mangoes, Bukidnon, on the other hand, is famous for pineapples. So, expect a lot of expansive pineapple fields when you explore the locale. You can also take on adrenaline-pumping activities in Dahilayan Adventure Park. A zip line ride will only cost you ₱600. It will take about three hours to go Bukidnon from Davao by bus. This should give you a lot of leeway to see the top provincial sites in a two-day itinerary.
Bonus
You don't always have to leave the city to appease your wanderlust. Sometimes, you can get a lot out of exploring your neighbourhood in Manila, Cebu or Davao! For Manila residents, for example, you can spend an entire weekend either in Pasay or Makati City, where most tourist attractions and dozens of fun budget accommodations are. Cebu has Fort San Pedro, Sugbo Mercado and the Temple of Leah, while Davao has the Philippine Eagle Center and Samal Island.
Also read: 13 Amazing Places in the Philippines that Look Like Foreign Destinations
Most of these trips can be done in one to two days, while a few others may take at least three. In any case, it's up to you to decide what works best for your schedule and interest. But rest assured, you won't have to spend a fortune to experience them.