Paris. Tokyo. Seoul. New York. Shanghai, Jakarta, and Bangkok. And finally, Café Kitsuné is landing in Metro Manila. This July, the French-Japanese cafe is set to open its first Philippine branch at The Podium in Ortigas Center, Mandaluyong City.
Not a moment too soon, if you ask us! Although there's no shortage of cafes in Manila, we're always up for a new coffee experience — especially one as singularly chic as Café Kitsuné. The iconic Paris-meets-Tokyo speciality coffee shop is part of the French-Japanese fashion and music label Maison Kitsuné by founding duo Gildas Loaëc and Masaya Kuroki.
Also read: 12 Best Cafes in Ortigas for Coffee, Brunch, & Dessert
What to expect in Café Kitsuné Philippines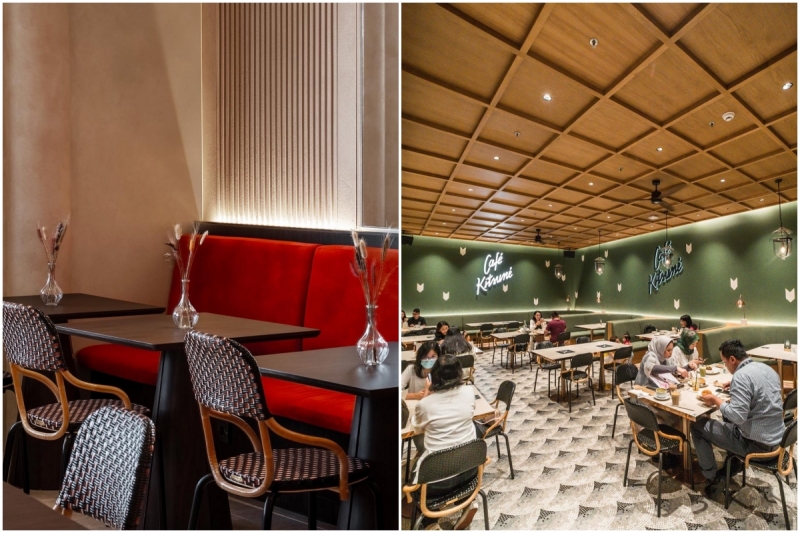 The soon-to-open space in The Podium shows off the chic minimalist interiors that the world has come to expect from the Café Kitsuné brand. As a love letter to two of the coolest cities in the world — Paris and Tokyo — can we really expect anything less? Each branch of the cult-favourite cafe features a contemporary take on cosy Parisian coffee shops and wine bars, with touches of modern Tokyo added to the mix.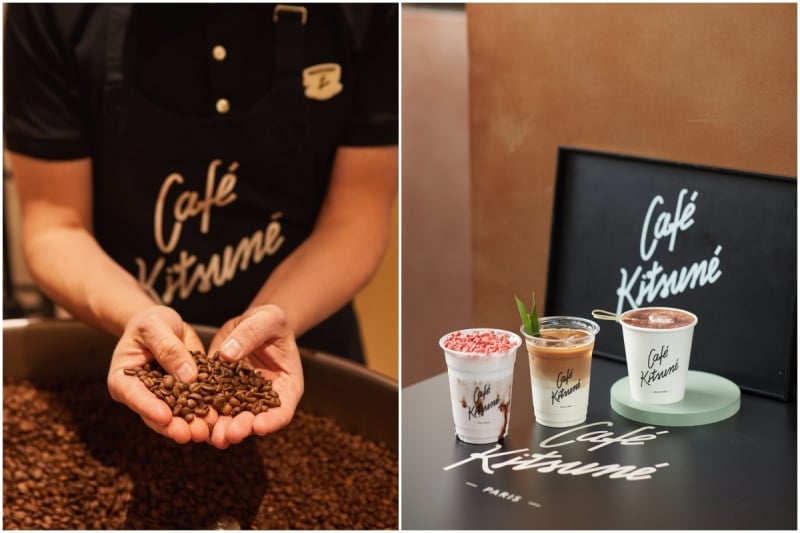 And while the aesthetics are next-level, you'll also be wowed by Café Kitsuné's high-quality brew. The shop uses single-origin coffee beans from Brazil and Guatemala, promising a tasty cup no matter how you take your coffee.
Expect an extensive menu with hearty offerings; unlike some coffee shops, Café Kitsuné's is a proven dining spot. Cafe specialities include the signature burger and the classic croque-monsieur. At the first Café Kitsuné in the Philippines, be on the lookout for menu items catering to Filipino tastes, too!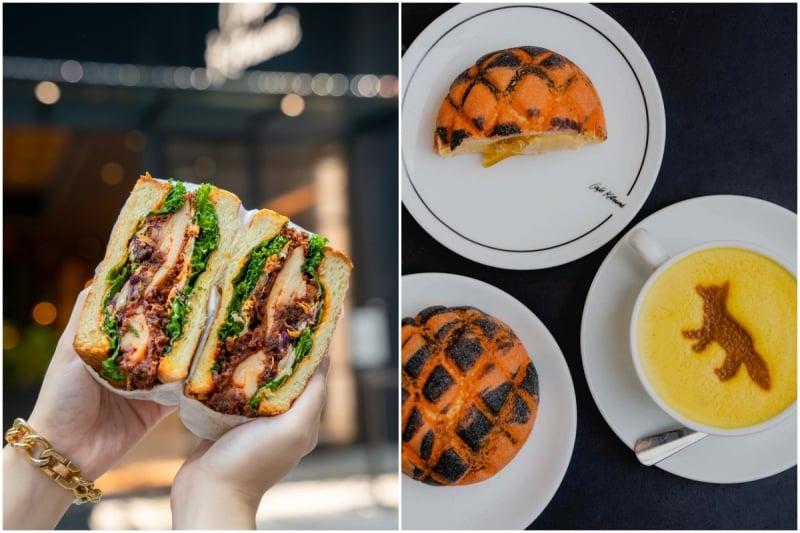 Plus, food at Café Kitsuné Philippines is bound to be easy on the eyes. Specifically, you'll see very kawaii pastries and desserts. Expect colourful cakes, animal flourishes, and other Instagram-friendly dishes! Foxes are a frequent theme, as kitsune is the Japanese word for fox.
Also read: 14 Coffee Shops in Quezon City That You Have to Visit
If you're still padding your travel fund for your bucket-list trip to Paris and Tokyo, then let Café Kitsuné tide you over for now. You won't find a more Parisian spot in the metro for your next rendezvous!
---
All images from Café Kitsuné | Official Facebook Page