It's a well-known fact that the city of Marikina has long been feted as the Shoe Capital of the Philippines. But beyond this, the city's quiet and small-town charm comes from its underrated hangout spots where unforgettable memories are made over a cuppa. With its chill and more laid-back atmosphere, surely, you can never go wrong with a coffee date in the city. So if you're up north and find yourself around the area, here are some great cafes in Marikina you can check out!
Also read: 5 Roadside Coffee Shops in & Near Metro Manila 
Cafes in Marikina to add to your must-try list
1. Lay-By Coffee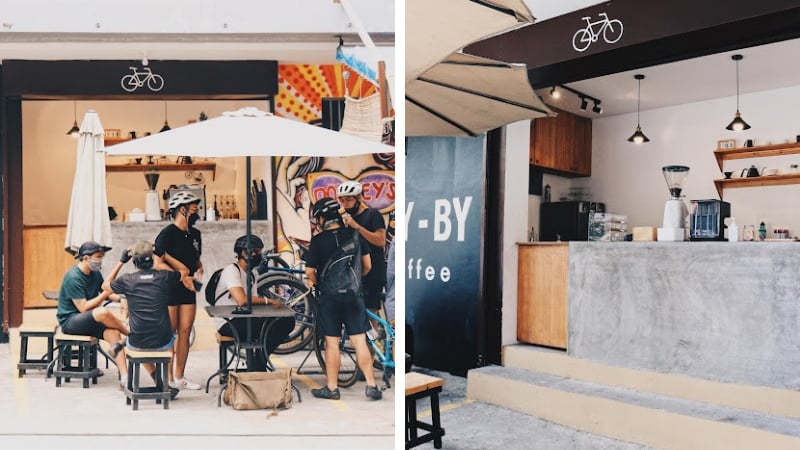 Often frequented by the local cycling community, Lay-By Coffee is sure to bring people together with their blends and brews. This quaint coffee shop in Marikina is perfect for bikers and pet lovers, thanks to its open-space sitting area and roadside location. To quench their thirst, patrons and new customers can enjoy iced or hot espressos and non-coffee based beverages. While their snack options have yet to expand, their classic grilled cheese sandwich remains to be a crowd fave! 
Our top picks: Salted Caramel Latte and Dirty Latte 
Also read: This Biker Cafe in Marikina Is a Must-Visit for Cyclists 
2. Celsius Cafe Lounge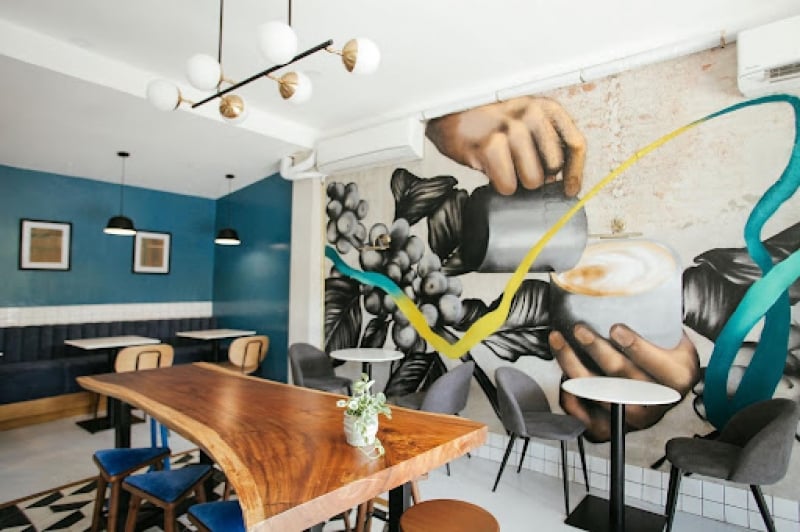 Celsius Cafe Lounge takes pride in its third wave speciality brews for the sophisticated tastes of coffee consumers. Whether you're in the mood to chill or work, their in-house baristas will sure to serve you aromatic coffees for that caffeine kick.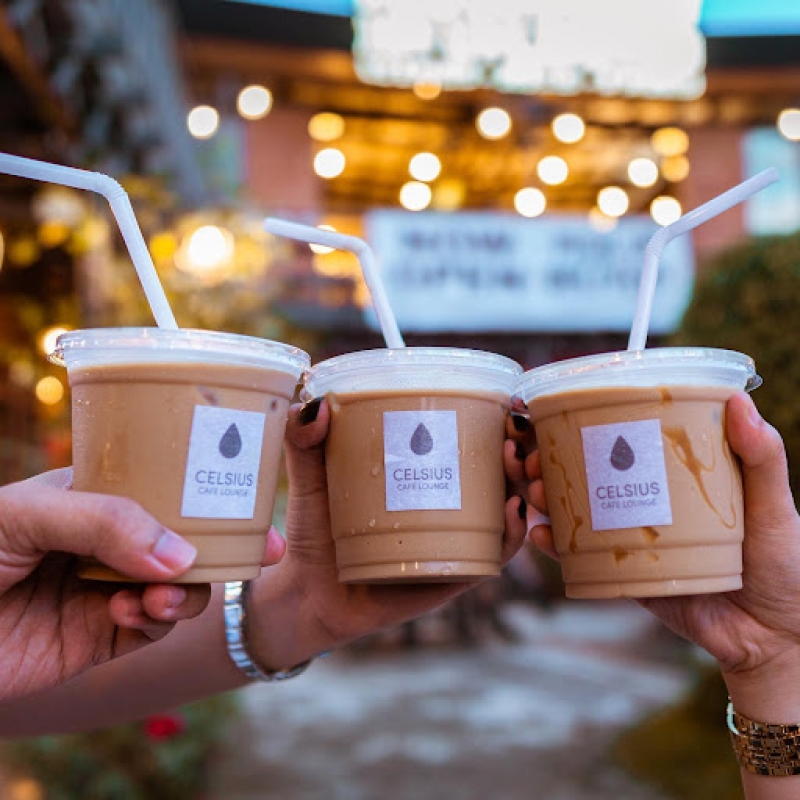 The cafe's  interiors make for a homey stomping ground where people can reconnect over coffee and pastries. Likewise, if you're on the lookout for cafes in Marikina for a solo escape, then this is definitely the place to be! 
Our top picks: Spanish Latte and Iced Mochaccino 
3. Guev Bread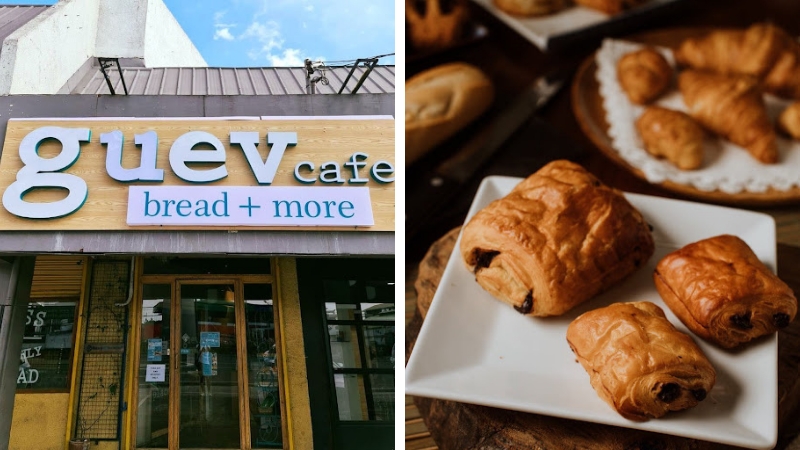 For artisanal bread, pastries, and cakes, head over to Guev Bread, located along Marikina-Infanta Highway. Their freshly baked goods are best paired with their own selection of bottled coffee blends — the perfect combination to balance out flavours. Take your pick among a variety of treats such as pain au chocolat, French macarons, and buttery soft croissants. The best way to describe their menu: simply irresistible and carefully handcrafted to perfection! 
Our top picks: Mini Butter Croissants and Bottled Cafe Latte 
4. Inarawan Coffee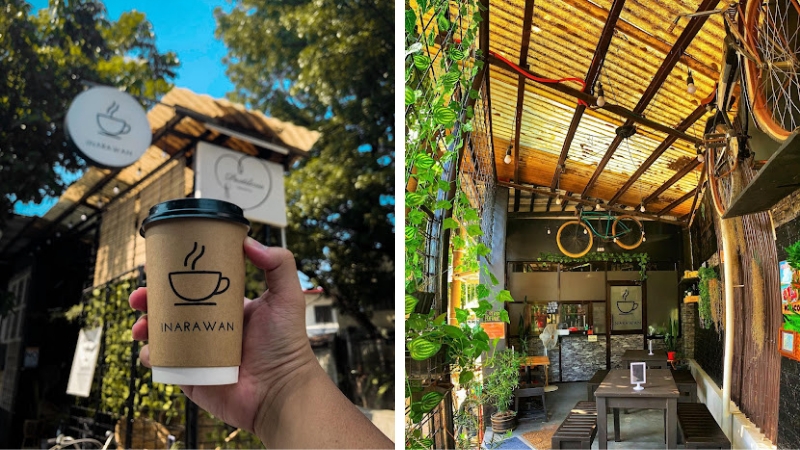 Another go-to biker's den and hidden gem nestled among the city's neighbourhoods is none other than the humble Inarawan Coffee. This rustic shed-style cafe in Marikina serves fresh daily brews made from the best local coffee grounds in Batangas. What started as a simple pop-up coffee stall has flourished into one of the city's best-loved curbside coffee places.
Apart from Inarawan's coffee selections, their homemade pastas and breakfast pancakes are a must-try. Support local farmers with each cuppa and take advantage of the fresh air and greenery when you're around the area! 
Our top picks: Iced Butterscotch Coffee and Shrimp Pesto 
5. Kalinaw Coffee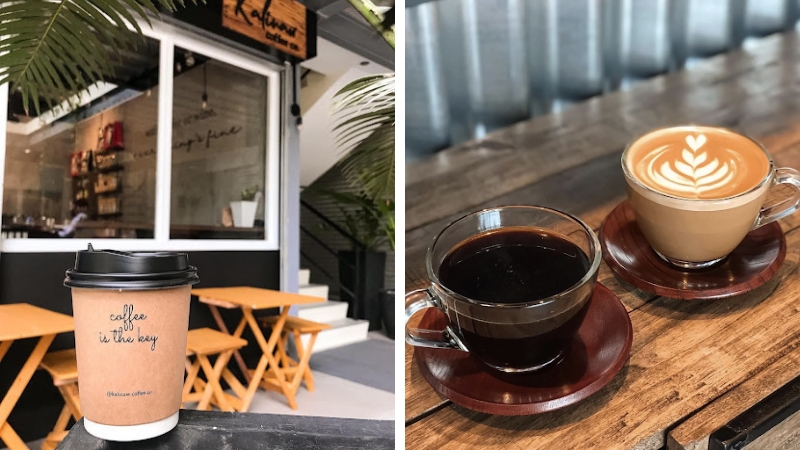 With three bustling branches spread out across Metro Manila, Kalinaw Coffee is ready to serve you a cup (or two) of your favourite homebrews. As its name suggests, the cafe treats coffee connoisseurs and tea lovers to an atmosphere where peace, serenity, and calmness await. Their menu consists of signature coffee blends, lush tea beverages, hearty breakfast meals, and pastries to satisfy sweet tooth cravings. For your much-needed time off work and the demands of everyday life, relax and indulge in this safe haven. 
Our top picks: Iced Cafe Mocha and Chocolate Waffle 
6. Sundays Cafe and Restaurant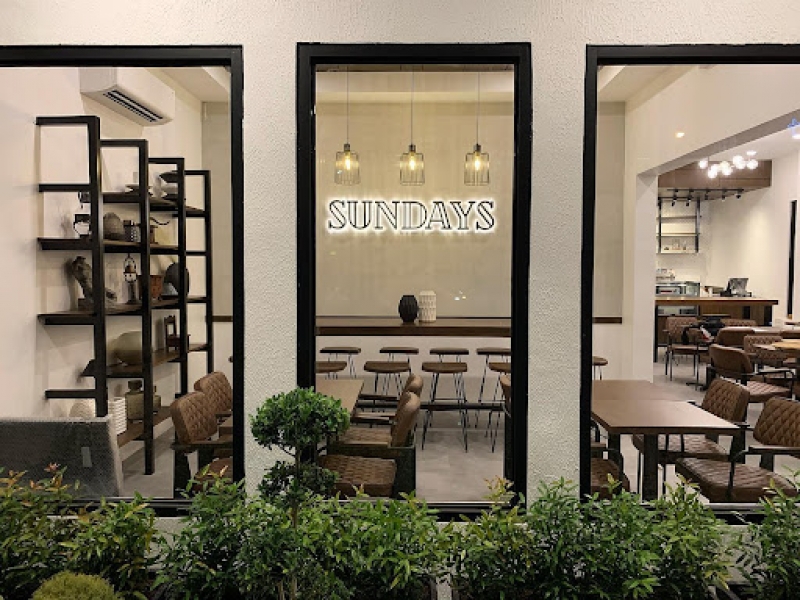 A weekend brunch with family calls for a dine-in at Sundays Cafe and Restaurant — an absolute must-try in Marikina City. For sumptuous comfort meals, opt for Pinoy all-day breakfast dishes like homemade tapa or Vigan longganisa. Alternatively, choose among classic Western grub like pancakes, waffles, or sandwiches, among many others. Food menu aside, Sundays' clean interiors and modern furnishings are perfect for that minimalist IG feed aesthetic! 
Our top pick: Homemade Bacon Slab with Kimchi Fried Rice 
7. Do Gud Cafe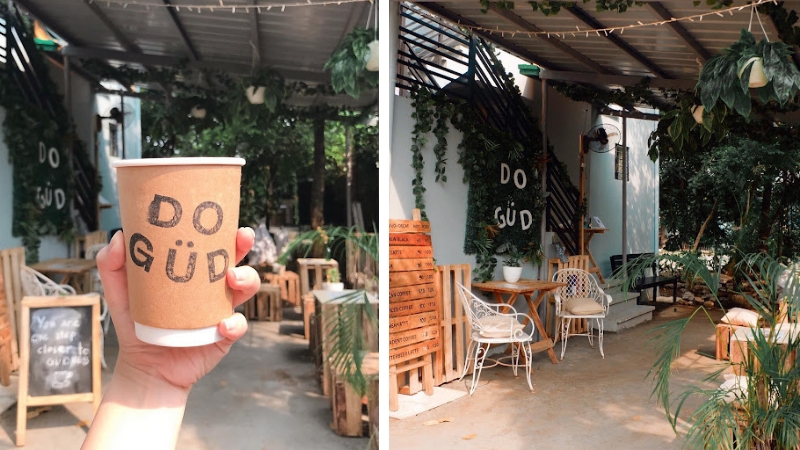 This hidden gem in Marikina is practically a jungle within the city with its abundant foliage and al fresco dining area! From locally sourced coffee beans in Batangas to classic Pinoy breakfast dishes, this charming backyard cafe highlights its love for all things homegrown. Serving all-day silog meals, quick munchies, and local coffee brews, Do Gud Cafe gives you a dose of simple yet unique – something you have to witness for yourself. On top of all that, you're free to bring your fur buddies along on your visit! 
Our top picks: Biscoffee and Matcha with Taro Foam

Also read: 10 Must-Visit Places in the Philippines for Specialty Coffee

8. Mad Batter Co.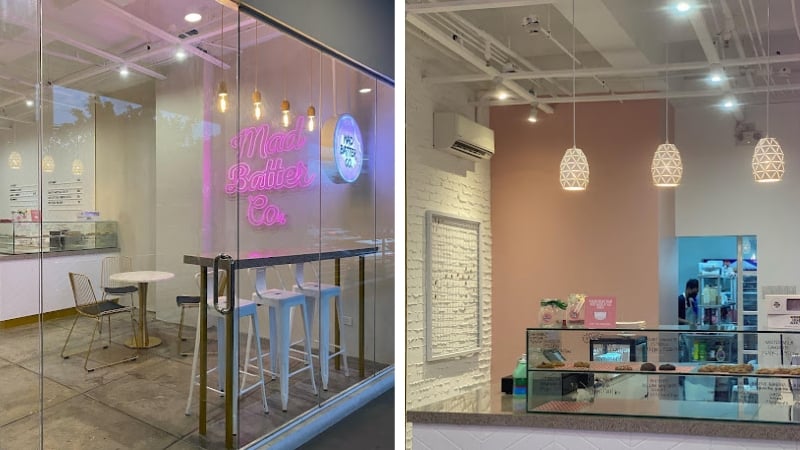 To complement your at-home coffee creations, take your pick among Mad Batter Co. bakery's decadent selection of highly addictive pastries. Their sweet treats range from chewy choco cookies and ooey-gooey brownies to flavoured loaves and cakes. For those looking for guilt-free desserts, Mad Batter Co. also offer vegan, gluten-free, and dairy-free options to choose from. We bet you can't have just one bite!

Our top picks: Ube Crinkles and Cookie Cakes 
9. Cocol Coffee and Tea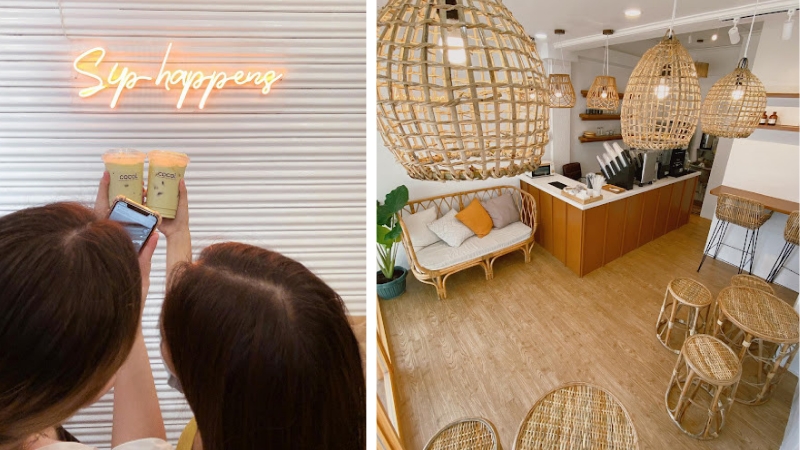 For chill afternoon coffee dates with your barkada, step into Cocol Coffee and Tea! As of writing, they have three branches in Marikina to accommodate more regulars and new customers. Enjoy iced coffees, refreshing milk teas, and freshly baked pastry buns. Don't hesitate to let the baristas know how you take your coffee, and they'll be sure to work their magic behind the bar. 
Moreover, this cafe's gorgeous boho chic decor make the perfect backdrop for selfies and group shots. Create unforgettable memories while relishing your affordable yet great coffee! 
Our top picks: Caramel Macchiato Coffee and Salted Caramel Coffee
10. Ratio Coffee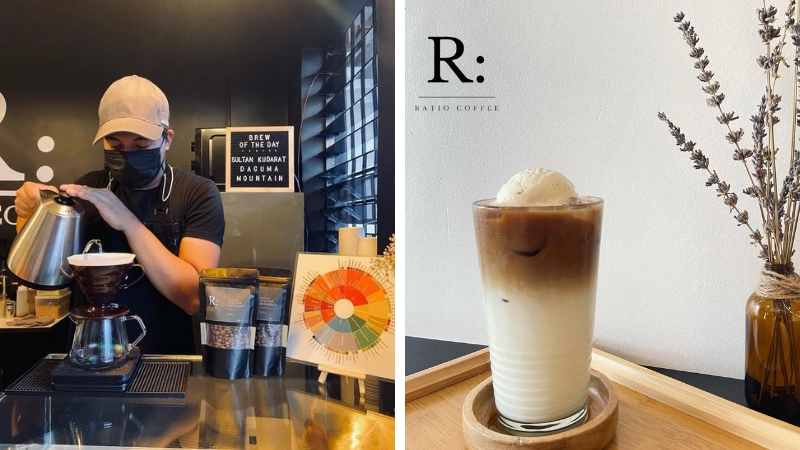 Ratio Coffee began brewing as a small pop-up stand. It was only in mid-2021 when they expanded into a much bigger space. Enthusiasts of speciality and single-origin coffee can get a taste of their signature brews and ice-blended beverages in Marikina. 
Apart from their extensive coffee selection, you can also savour mouthwatering flavours with their mini pizzas and pastas. Overall, we think you'll highly appreciate their preparation process before delighting yourself with their handcrafted drinks and eats.
Our top picks: Dalgona Coffee and Choco Coconut Latte

11. Kape Cinco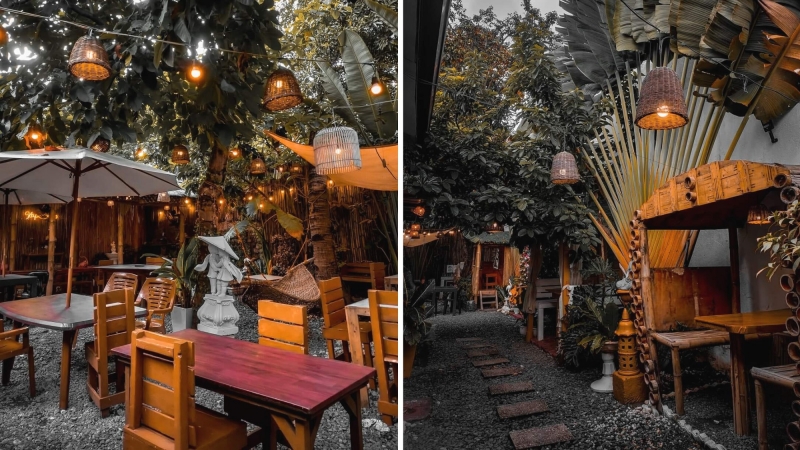 Kape Cinco offers all-day silog meals, locally sourced coffee, and a laidback outdoor setting perfect for brunch or meriyenda. A no-frills cafe inspired by all things Pinoy: from interiors to food offerings, it aims to embrace, support, and promote local culture. Here, customers gather to feast on affordable yet delicious eats while enjoying the fresh air. 
Our top picks: Tapa, Longganisa Macau, Pinoy Coffee, Brown Sugar Macchiato

12. 1990 Cafe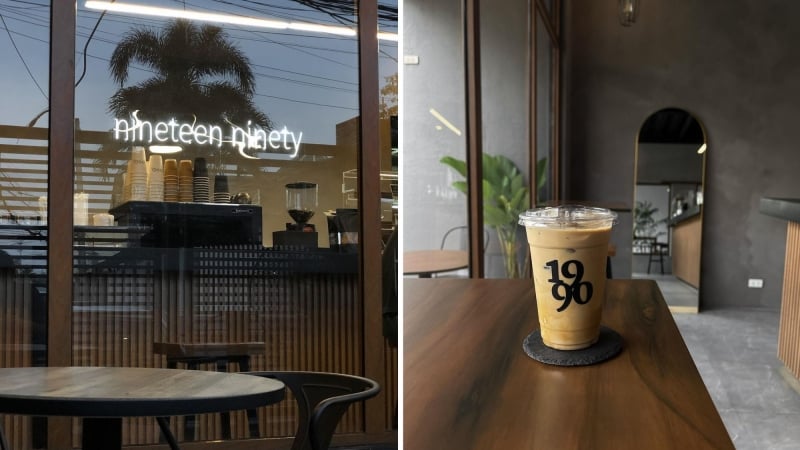 Popular among cyclists and bikers, 1990 Cafe serves a wide range of coffee creations for thirsty folks on the road. Thanks to its minimalist design and modern interiors, customers get to fixate on enjoying their cuppa over conversations. While it puts a spotlight on its drinks, it also offers a generous range of pastries like cheesecakes, cookies, sans rivals, and sylvanas. 
Our top picks: Spanish Caramel Latte, Butterscotch, Salted Caramel Cold Brew
13. Rustic Mornings by Isabelo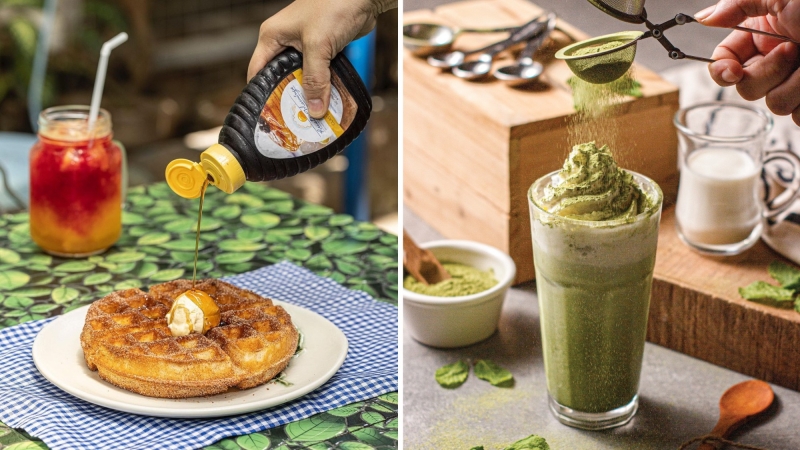 In the mood for a mouthwatering brunch? At Rustic Morning by Isabelo, diners will get a taste of both savoury and sweet breakfast meals. A little-known fact, this all-day breakfast spot started off as Marikina's best-kept secret. Today, it is one of the most frequented restaurants for all-day breakfast and brunch spots in the metro. What's more? Tucked away in lush foliage, its ambience makes for a peaceful and relaxing dining experience.

Our top picks: Berry Cream Cheese & Bacon Stuffed French Toast, Ilocos Bagnet, Country Style Omelet
14. Brew.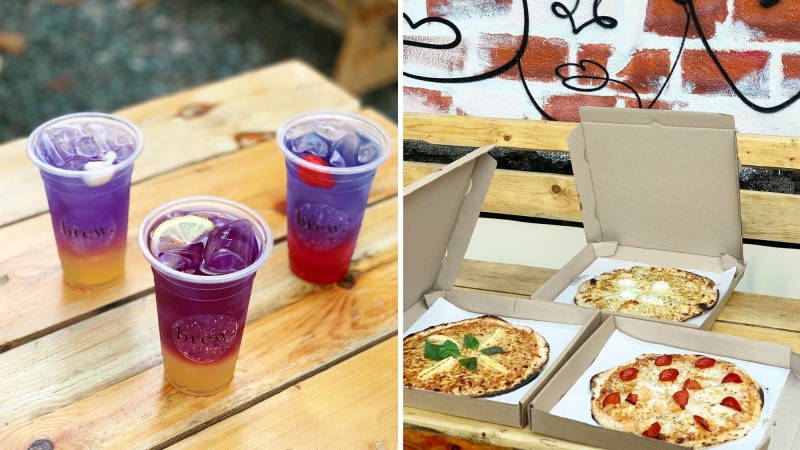 If you're looking for cafes in Marikina for a breath of fresh air, Brew. offers effortlessly chill backyard vibes. A relatively new cafe in town, it treats customers to homemade pizzas and refreshing drinks like flavoured teas and frappes. After all, one can never go wrong with an al fresco cafe, don't you think?

Our top picks: Lemon Pea Tea, Roasted Hazelnut Frappe, Creamy Basil Pizza
15. Pokkó Coffee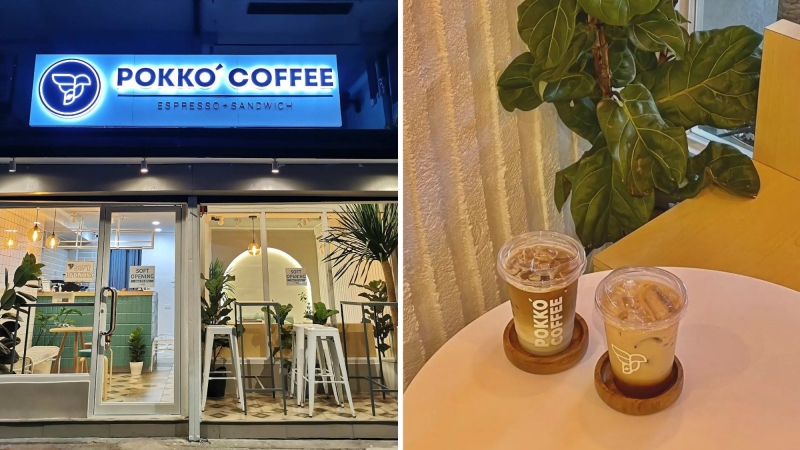 On the hunt for chill, aesthetic cafes in Marikina for your daily grind? Pokkó Coffee provides you with a conducive environment for getting work done: power outlets, comfortable seating, and affordable coffee. Its menu comprises espresso-based lattes, frappes, and fresh slushies, which all pair well with its selection of cakes and muffins. Additionally, Pokkó welcomes pets for those who need a little company. 
Our top picks: Spanish Latte, Double Chocolate Latte, Biscoff Frappe, Banana Crumble Muffin

Also read: 10 Coffee Shops in Quezon City That You Have to Visit

Fellow caffeine addicts, we bet you're already eyeing your first Marikina stopover! And hopefully, our curation of finds will last until your next visit to the city. Do you know other underrated cafes in Marikina that we should check out? Head to our official Facebook Page and let us know in the comments along with your coffee snaps!