Contributed by A Wanderful Sole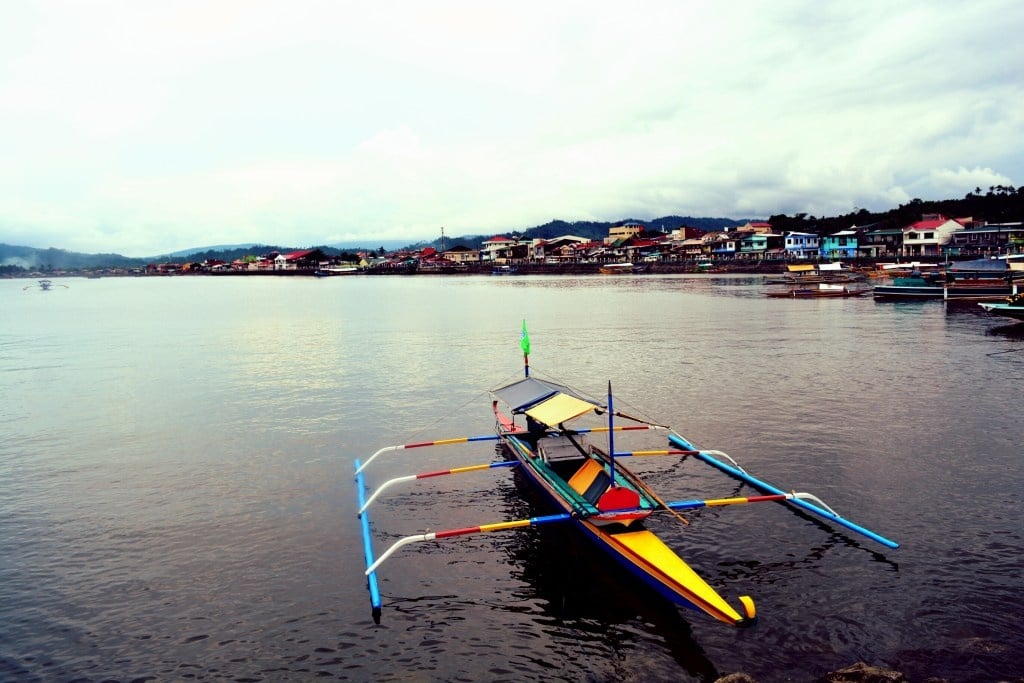 Cagbalete Island for many years was plagued with massive destruction of its surrounding waters and marine biodiversity. The once locals dubbed as the "Promise Land" due to the richness of its seas teeming with colours and life underwater is now down to pensive remnants of lifeless coral reefs trying to endure after the catastrophe caused by human negligence, greed and ignorance. Relentless dynamite fishing in the past has caused a major turn to the lives of the locals who were supposed to reap the abundance of this little paradise lying northeast of the country's coastal waters. Instead, they are close to having nothing.
Also read: 20 Best Islands in The Philippines for Beach Getaways
Fishing should be their primary means to live but fishes and other sea produce are even more costly than a litre of gas. Life should have been easy given the endless resources which they could simply utilise for their survival but it has long vanished into the misty air of regret. Many of the families here have mourned the loss of loved ones from voyages launched to the seas of Palawan for the promise of a bountiful catch only to be trapped helpless in a storm. This island has suffered long enough and still is far from returning to its former glory but a brand new hope has slowly shed light to the pitch black darkness that has overshadowed its beauty for quite a long time.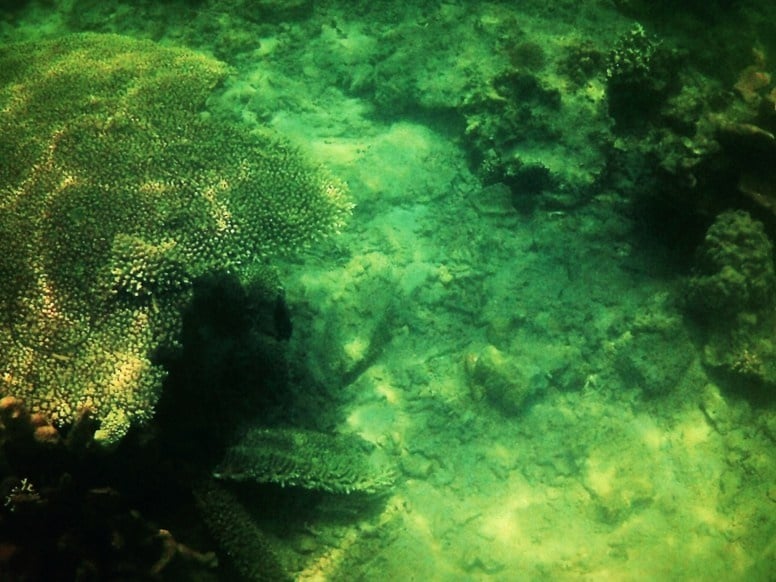 In the recent years, countless articles were written about this unexploited paradise of seemingly endless shores of white sugary sands bound by aqua blue waters at the far corner of the horizon. Little by little, Cagbalete Island has made its presence known to the local travel community drawing at one time a handful of thrill seekers until there was an influx.
After many years of slumber, the locals have awoken to something delightful, a new source of income. Another means to feed those empty stomachs. While this is in general beneficial to the locales, let us be forewarned that this badly battered island is still recuperating and our interference and own negligence, may it be deliberate or not, can more often than not, do them harm than good.
Also read: Guintarcan Island: An Unexplored Gem in Cebu
How to get there

Commute
From Kamias or Buendia Stations, ride a Jac Liner Bus bound for Lucena. Alight in Lucena Grand Terminal and ride a bus or a van to Mauban. From Mauban Terminal, the tourist port for Cagbalete Island is just a few walks away. Signages are provided to point to the location of the port. Trips start at 1am daily except for Fridays to Sundays where trips are available for 24 hours, with buses departing on an hourly basis or whenever it's filled to the brink. Total travel time to Mauban is 5-6 hours. Another option is to take the bus bound directly to Mauban with trips once daily that depart at 4am.
Private Car
There are 2 options:
First is through SLEX taking Calamba Exit, continuing to the National Hwy driving thru Calamba, Los Baños, Sta. Cruz, Pagsanjan to Luisiana all the way to Sampaloc then continue driving along the Sampaloc-Mauban Rd to reach Mauban, then turn to Maharlika Hwy then to Quezon Avenue taking the right turn to R. Pansacola St. then left to Gardiner Street. Then the final right to Mabini Street until you reach the narrow path to the port.
Second option is more favourable for those coming from the North which is driving from Quezon City via Visayas Avenue turning left to C5 via Congressional Avenue then left to Aurora Blvd. From Aurora Blvd, drive along Marilaque Hwy tracing it all the way to Tanay then to Sta. Maria continuing to Mabitac. Take the Paete-Famy Diversion Rd and R5 to Pagsanjan-Cavinti Rd, then trace the National Hwy driving all the way to Sampaloc. Follow remaining directions in option 1.
Where to stay while in the island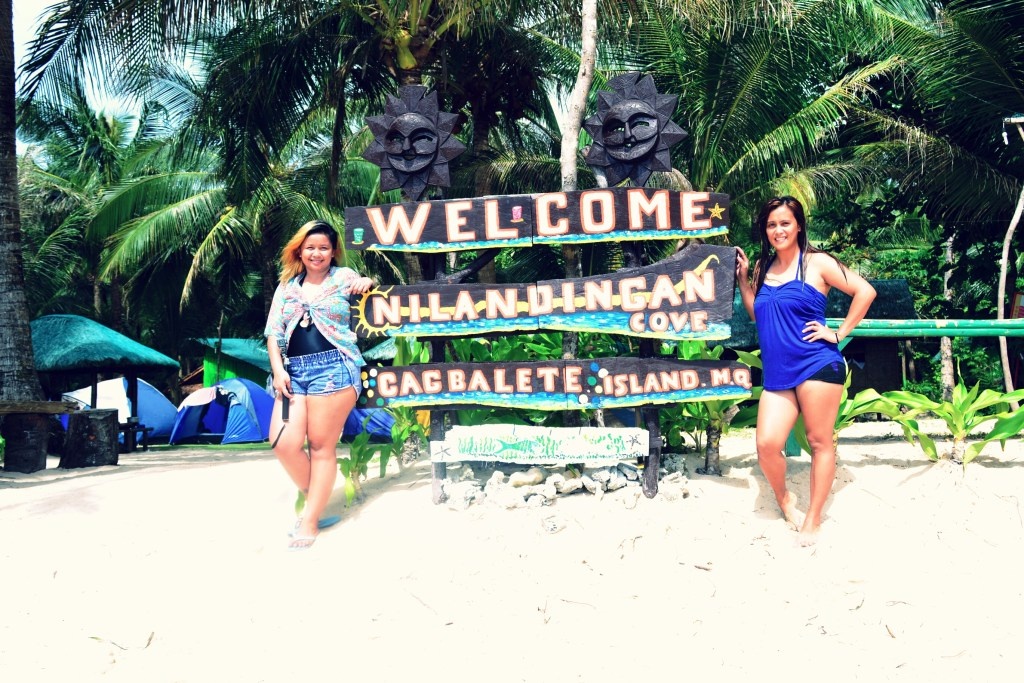 The surge of tourists hoping to get a respite from the hustle of the busy city life caused several resorts to emerge in Cagbalete Island. These resorts may seem to be in competition with one another but know that most of them are owned by people from the same clan, The Llamas, who were considered to be the rightful owners of this paradise. So whichever one you choose, expect to get the same kind of warmth and hospitality during your stay.
Also read: Kalanggaman & Sambawan Island: A 4-Day Trip Without an Itinerary
Our group chose to stay in Nilandingan Cove, the farthest resort and the most historical spot in the island. It was said that in the cove's very shores was where the Guerilla and American war planes safely landed in preparation to overthrow the Japanese soldiers who have occupied Mauban. Hence its name, Nilandingan.
While we were aware of the extra ₱700 that we need to shell out to get to the resort, we've taken more into consideration the peace and quiet which this isolated cove can afford us. Little did we expect to find that many tourists taking shelter in huge tents and native cottages upon getting to the resort. Despite that, we still had ourselves a wonderful time. In addition to that is the warm welcome the staff gave us and the hearty conversation we had with the resort owner, Sir Ted.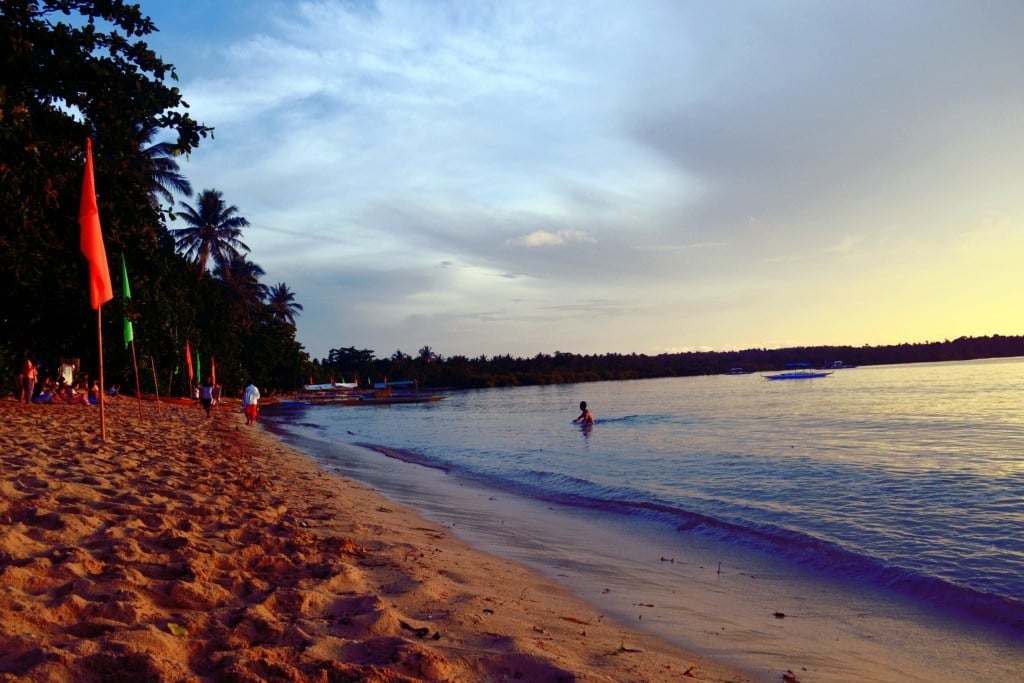 If those photos above convinced you in staying in this resort, here are some helpful info for you.
Nilandingan is the farthest resort. You can either trek for 45 minutes to get to the resort or ride a boat in Sabang Port which is priced at ₱700/way.
Entrance fee is ₱200. Tent space is free.
They have tents for rent as well as pillows and mattresses.
Open cottages/picnic huts can be rented for ₱500/day.
There are plenty of shower and toilet rooms within the resort and they are well-maintained.
Utensils and other cooking wares can be rented from the resort. They also have a store where some essentials can be bought for a price a little higher than usual..
They have food service which bigger groups would find real value from
For more info about Nilandigan cove, try visiting their website or contact Tita Lyn thru mobile no. 0918 465 8924.
Other resorts in Cagbalete Island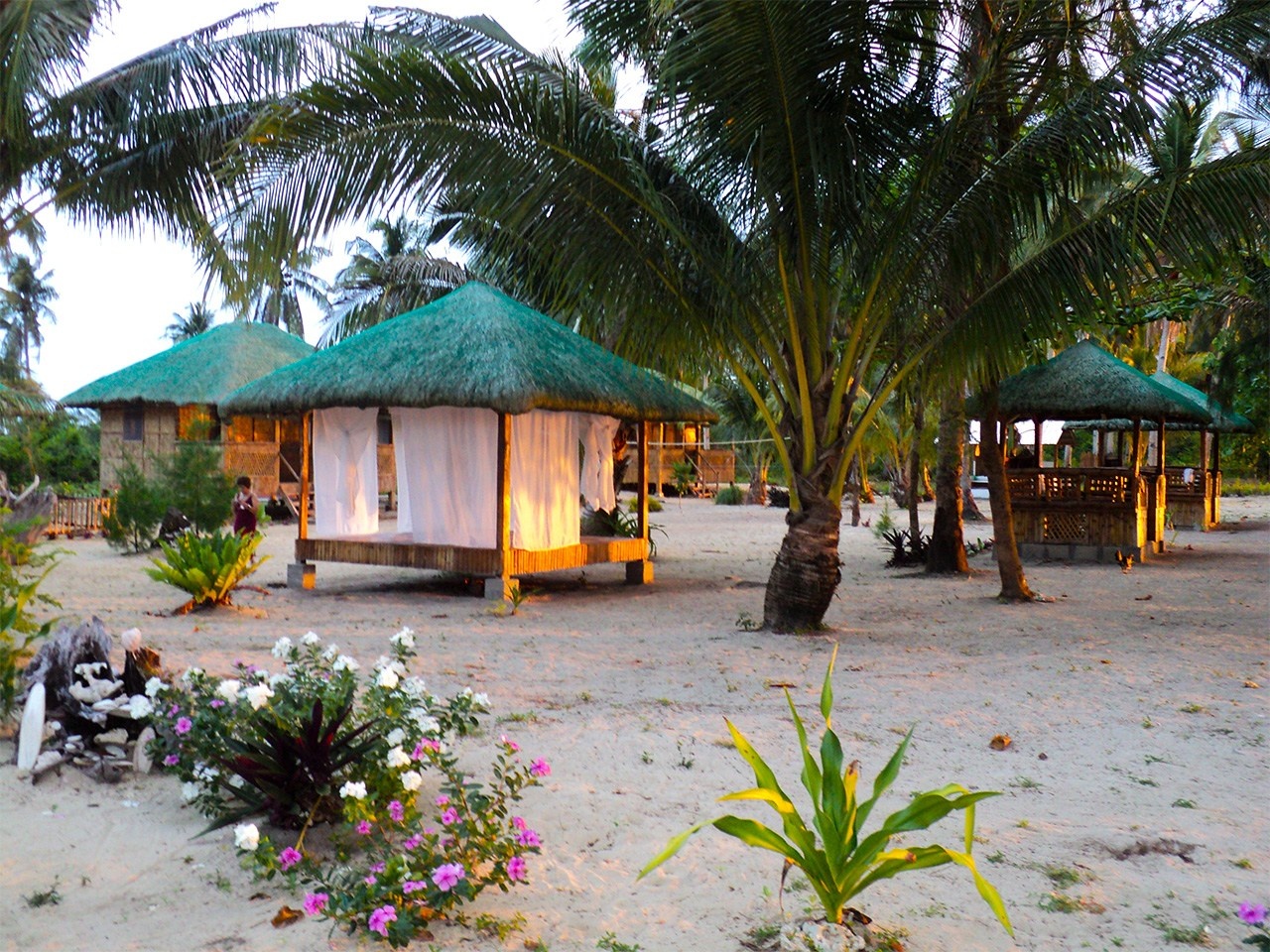 Villa Noe Beach
Phone:+63 915 703 2334
Pansacola Beach Resort
Phone:+63 42 784 0158
Dona Choleng Camping Resort
Phone:+63 998 352 0544
Villa Cleofas
Phone:+63 917 814 0496
Cagbalete Joven's Blue Sea Beach Resort
Phone:+63 917 984 8505
Villa Pilarosa
Phone:+63 999 366 3884 | +63 908 730 0411
Other fun things to do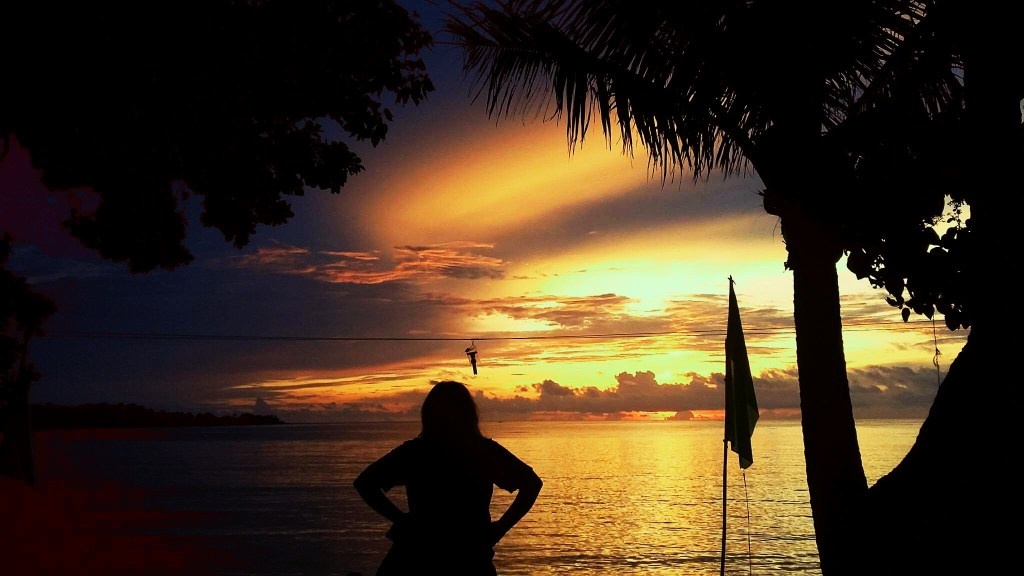 Wake up in the early morning to gaze at the sunrise or don't go on too much beer drinking just yet just so you could gaze at the beautiful sunset
Go on an island hopping to see the infinite bar of white powdery sands
Explore the secluded mangrove forest
Paddle your way through a canoe or kayak
Snorkel and see the surviving ecosystem of the underwater world
Chill with a bottle of beer with friends over some overdue catch up conversation or jam session
Also read: 11 Romantic Sunsets in the Philippines to Share with Your Special Someone
Useful information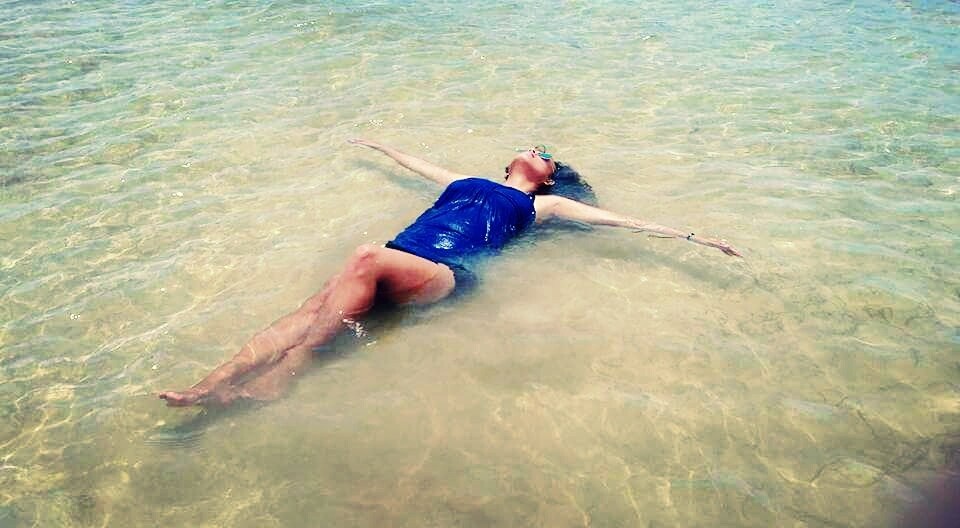 Public boat transfer from Mauban to Cagbalete Island and vice versa starts at 7am until 3pm but the last boat bound for Mauban from the island may only be up until 1pm in some days. Fare is ₱70 per way per person.
Private boats are also available. Small boats for a group of 3-4 is priced at ₱2,000. Big boats with a capacity of 5-10 people ₱3,000. Bigger boats which can hold to about 20 people may cost as much as ₱4,000. Note that prices are for roundtrip transfer.
Registration/Environmental Fee per person is ₱50.
There is a public market situated near the tourist port where you can do some last minute shop of goods you might need while in the island.
Be mindful of the number given to you and your group upon registration. That should serve as your cue when to board the passenger boat.
Beware of local boatmen offering overpriced transfer.
There are parking spaces near the tourist port which are offered by some locals for a fee for those bringing their cars.
Island hopping is usually offered for ₱1,800 but it can be haggled down to ₱1,500 for groups no greater than 6 people. ₱300 per person is charged for bigger groups.
Bring cookset, untensils and other cooking essentials as renting it from the resort can be a bit costly.
To save you from the tedious task of cooking and preparing your food, you can bring canned and other no-cook goodies.
Bring a trash bag. As courtesy, clean your camp space before leaving.
Additional travel tips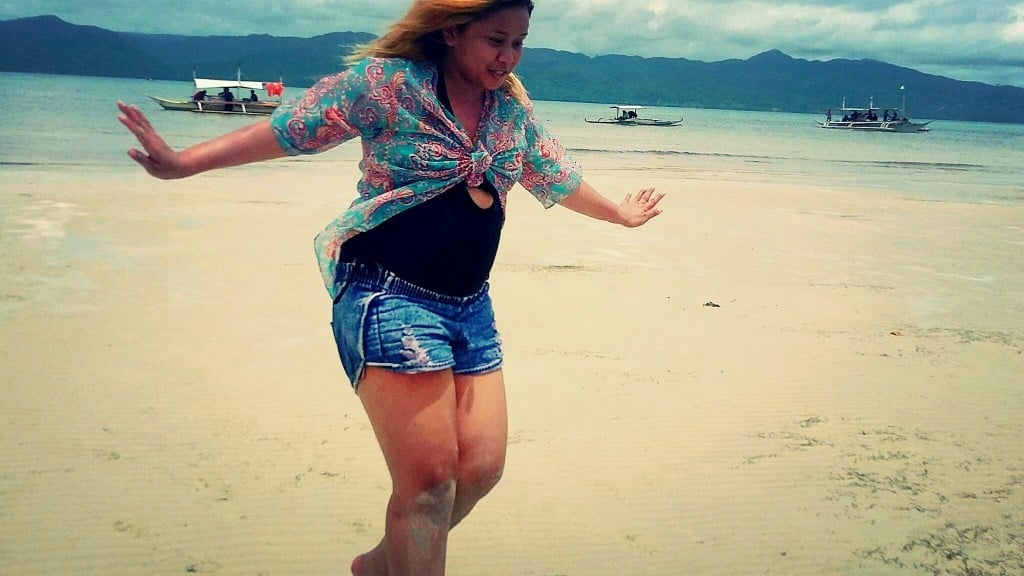 To avoid the hassle of painstakingly waiting in bus terminals, you may book your bus tickets through Biyaheroes. Their booking service is just incredible.
Renting the tents from the resort is a bit pricey. You can bring your own tents instead for bigger savings. If you don't own a tent, you can rent high-quality tents from Tent Rentals.
Cost breakdown
₱2,500 in my opinion is already A LOT for 2 full days spent in Cagbalete Island. In fact, one can manage to spend less than a ₱1,000 for this trip. Our group of 4 however, chose not to scrimp on anything especially on food, beers and most of all, the experience. So here is what's included in the ₱2,500 budget.
Items
Price
Food Contribution

Rice 2kilos @45/kilo – ₱90

4 Eggs – ₱20

2 kilos Meat (Liempo) – ₱280

1/2 kilo Meat (Sinigang) – ₱70

1 Big Radish – ₱20

6 Eggplants – ₱40

1 Kangkong – ₱10

Spices – ₱50

1 Kilo Tilapia – ₱120

10 Pcs. Hotdogs – ₱70

1 Kilo Ripe Mango – ₱60

1 Kilo Green Mango (native) – ₱15

3 Coffee – ₱30

Soy Sauce 1 packet – ₱15

4 Magic Sarap – ₱20

1 Bottle Cooking Oil – ₱30

2 Big Bags of Coal – ₱60

Total: ₱1,000/4

₱250
2 6 Liter Water @₱240/4
₱60
1 Case Red Horse Beer (Mucho) @₱460/4
₱115
Ice @₱150/4
₱100
Utensil Rental ₱400/4
₱100
Island Hopping ₱1500/4
₱375
Boat Sabang Port – Nilandingan cove @₱500/4
₱125
Boat Transfer Cagbalete-Mauban @₱1,000/4
(We missed the last trip so we needed to hire a boat.)
₱250
Public Boat
₱70
Environmental Fee
₱50
RT Fare Bus Manila-Lucena @₱218
₱436
RT Fare Van Lucena-Mauban @₱60
₱120
Cottage Rental @₱500/4
₱125
Entrance Fee
₱200
Food (Breakfast & Snack)
₱120
Total
₱2,496
If you don't feel like spending ₱2,500 just like what we did, don't fret. You can easily squeeze this trip into a ₱1,000 budget. Here's how.
Utilise public transportation. That means you will have to be watchful of the time. Don't miss on the last passenger boat to and from the island. Last trip going to the island is 10am (can be up until 3pm during high season) and going back to Mauban is 1pm (this depends on the number of passengers).
RT Bus Fare Buendia-Lucena – ₱436
RT Fare Van Lucena-Mauban – ₱120
RT Fare Passenger Boat – ₱140
Environmental Fee – ₱50
Bring your own food! Meaning your backpack must be 75% food and water. You can do whatever you want with the remaining 25%. You don't need to rush to the grocery store either. Just bring whatever you can find inside your fridge. Just make sure to tell your mom about it.
Bring a tent. The night is better spent gazing at the stars while you allow the soft pounding of the waves against the sandy shores send you to sleep than staring at an empty ceiling.
Tent Space – ₱200
Everything free for fun? Lie on the beach. Swim all day. Stroll by the shores. Anything! See cheapskate, it ain't that bad.
Sample itinerary
Day 1
2400 Meet Up Jac Liner Kamias Station
0100 ETD Lucena Grand Terminal
0500 ETA Lucena Grand Terminal
0600 ETA Mauban. Register. Breakfast
0700 ETD Sabang Port
0800 ETA Sabang Port
0900 Resort. Check In
1000 Prep/Cook Lunch
1200 LUNCH
1300 Freet Time. Swim. Snorkel
1800 Sunset Viewing
1900 Dinner. Drinks. Socials
2200 Lights Out
Day 2
0500 Wake Up. Sunrise Viewing
0600 Breakfast
0700 Free Time. Swim. Stroll by the beach. Photo Ops
1000 Pack up
1200 Sabang Port
1300 Mauban Port
1400 Grand Terminal
1800 Home
There you go. Just so you know, I waited for years to make this Cagbalete Island escapade a reality and now that I've finally made this long time dream come true, I am most certainly able to say "It was all worth the wait." Although I hope someday, Cagbalete's beauty will be more than what meets the eye but something that goes deeply beyond what the eyes can see. Hoping to see more life under its waters. Soon.
Until next time folks. Ciao. 🙂
P.S. I made a video of this trip. This vid is pretty amateur-ish but I hope it could somehow give you a glimpse of the beauty of Cagbalete Island. Ayt. So long folks. Please bother watching and leave me a feedback.