The hundreds of Caribbean pine trees dotting the grounds of Camella Manors Northpoint, the company's landmark condominium development in Davao City, are more than just a pretty sight. These aromatic trees imported from New Zealand and transplanted in this resort-themed, medium-rise vertical village, have more value than just simple aesthetics.
Also read: 5 Reasons to Invest in Property Outside Metro Manila
Caribbean pine trees are evergreen trees — meaning they have leaves year-round — that can grow to 30 metres tall, about a hundred feet high. They tower with a broad, rounded or pyramid-shaped crown, and have deep-green bundled needles that crowd at the branch ends, and produce adorable brown pinecones.Camella Manors Northpoint's Caribbean pine trees are of the hardy variety, withstanding all types of weather and ensuring the vertical village is green, fresh, and aromatic all year-round. They are easy to maintain yet yield many benefits to man and nature.
Good for the environment
Trees absorb carbon dioxide from the atmosphere. It is said that one mature tree absorbs 48 pounds of carbon a year, cleaning the air and making them truly the lungs of the planet. They also help stop soil erosion, as their roots hold the soil in place while the trees act as wind barriers.
Fresh oxygen
As the pine trees take in carbon dioxide, they breathe out oxygen. A mature tree is said to yield oxygen enough for two human beings. The branches and leaves also filter dust particles, which are eventually washed away by rain. Imagine living in Camella Manors Northpoint, surrounded by these pine trees — that's fresh, clean oxygen all day, every day!
Natural shade
The pine trees offer natural shade, cooling down its immediate environment. The towers and the homes of the unit owners benefit from this natural shade.
Cuts energy cost
As the towers benefit from a cool surrounding, residents enjoy a cooler ambience inside their units, cutting down air-condition use and lowering their energy bills, giving them one significant economic benefit from the trees.
Offers privacy
The full-grown pine trees dotting the landscape of the property create a natural privacy fence for the towers, allowing unit owners a sense of security and comfort.
Nature's shelter
The pine trees provide shelter for nature's wildlife, such as birds. There's nothing like waking up to the melodic chirping of birds, and the sight of these winged creatures soaring among the trees just outside your window.
Wind breaks
With their girth and height, these pine trees serve as good wind barriers. Acting as a screen against the wind, the pine trees protect the towers from very strong winds.
Aesthetic benefits
These pines have an ornamental look, adding beauty and value to Camella Manors Northpoint. On top of that, trees are known to have a positive influence on people's disposition, boosting the unit owners' mood.
Pine-scented fragrance
The pine trees emit a wonderfully fresh scent, especially on sunny days. They release a fragrance that permeates inside the towers.
Reduced ambient sound
Camella Manors Northpoint's pine trees reduce ambient sound, blocking the city's noise from reaching the units. The bigger and denser the pine grove becomes, the more noise it blocks off.
Increased property values
Another economic benefit of these pine trees is the value they add to the property. As trees mature, they lend beauty and function to the property they stand on, upping its value and giving unit owners the satisfaction of seeing their investment grow.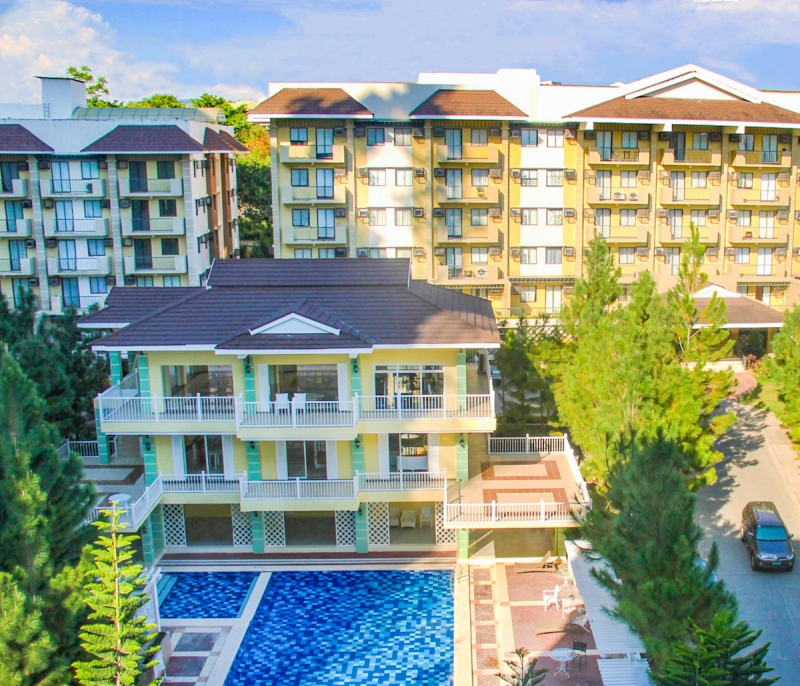 Camella Manors Northpoint is the only condominium development in the city that is considered a veritable pine community, with over ₱4 million worth of imported, all-weather Caribbean pine trees transplanted all over the property.
Set back from the main road via an uphill, tree-lined driveway, Camella Manors Northpoint boasts of the harmonious interweaving of age-old acacias and hundreds of evergreen Caribbean pine trees that act as nature's shelter and bird sanctuary, filtering the air that allows pine-scented breeze to soothe its residents every minute of the day.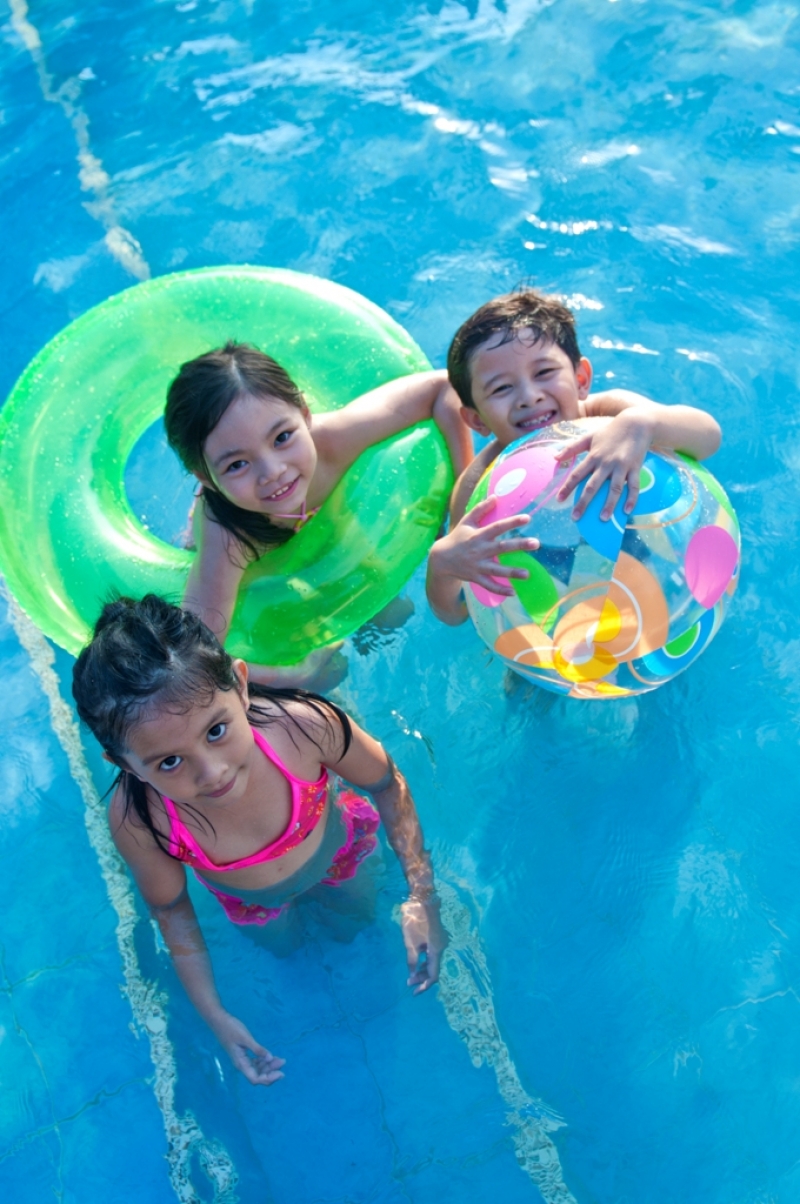 Camella Manors Northpoint also provides modern conveniences with its lifestyle amenities. Wakefield Manor, fringed by landscaped parks and pocket gardens, is a three-storey Clubhouse with a full floor, spacious function rooms, a well-equipped fitness gym, an open children's playground, and comfortable outdoor lounge area with grill pits for al fresco parties and get-togethers. At the centre of the Clubhouse is the saltwater wellness pool, an eco-friendly amenity with health benefits, offering several advantages over traditionally chlorinated pools. To guarantee the residents' sense of well-being and safety, roving guards and full perimeter walls embrace the property, providing the security families need to live fully and comfortably.
Just minutes away from major commercial, leisure, and business hubs, Camella Manors Northpoint not only offers a refreshing lifestyle but condominium investment options that appreciate in value and prestige.
Also read: 7 Life Investments You Should Secure Before Travelling the World
Camella is the subsidiary catering to the mid-market segment of Vista Land, the country's premier homebuilder. In 45 years, it has built an immense selection of quality homes and resort-themed vertical villages across our islands – each one carrying Vista Land's expertise in space planning, carefully thought out and sustainable architecture, and an innate knack for selecting the most accessible and attractive locations – always conveniently close to schools, business centres, transport hubs; and places of worship, entertainment, and culture. To date, Camella has built over 500,000 homes and maintains a powerful presence in Mega Manila and 47 other key provincial destinations and 149 cities and municipalities.
To know more about Camella Manors Northpoint and its charming lifestyle, visit https://www.camella.com.ph and follow @CamellaOfficial on Facebook, Instagram, and Twitter!
---
Brought to you by Camella Homes.