Contributed by The Fickle Feet
I've been living in Cebu since I was in college. Almost all those years I was just in the city, trying to survive in the university. I started to know the place even more when I got out of school. Since then, exploring the whole province has been one heck of an adventure. Until now, Cebu never fails to surprise me. In every destination, it offers a different perspective and a different kind of fun. One of the places I was surprised with is this little group of islands called Camotes.
Also read: Can't Help Falling in Love with Cebu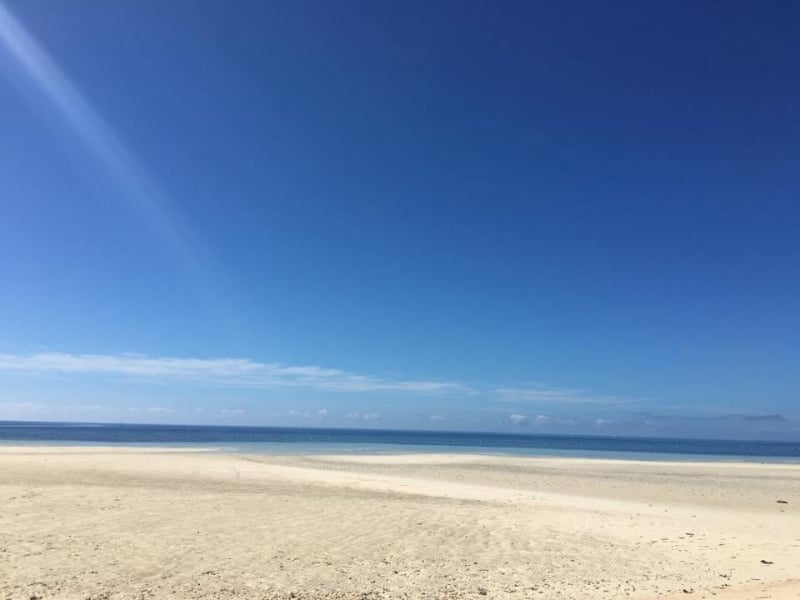 The name itself is intriguing. It sounds like kamote, which means sweet potato in the Philippines. Do these island have many sweet potatoes? I'm not sure. But this island has much to offer than a root vegetable. I will share those with you.
But before that, I would like to emphasise that this is not just an island, but a group of islands. Camotes is composed of four islands: Pacijan, Poro, Ponson, and Tulang. The first two are connected by a bridge. That being said, you can explore the two main islands easily.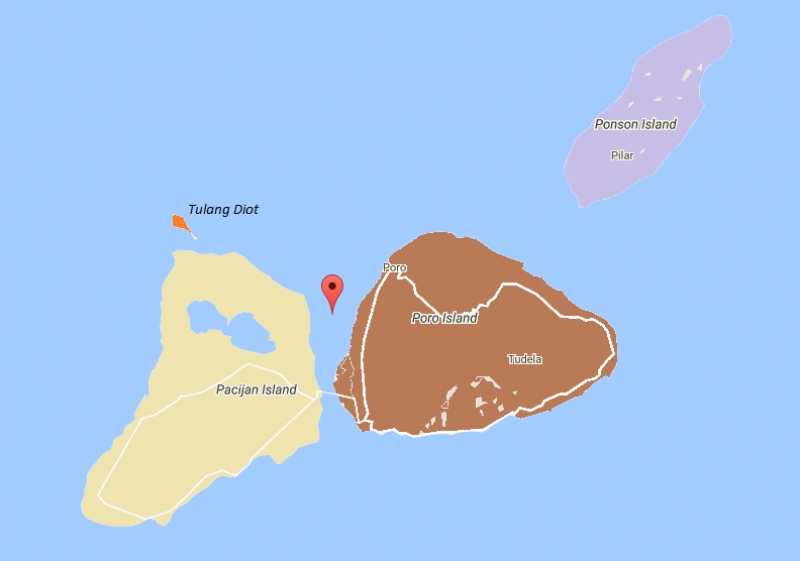 How to get to Camotes:
From Cebu City – Go to the North Bus Terminal and take a van/ bus going to Danao Port, Danao City. The fare ranges from ₱30 to ₱50. It takes 1.5 hours to get there.
From Danao Port – Take Jomalia Shipping for ₱250. It takes 2 hours to get to Consuelo Port in Camotes.
*Terminal fee costs ₱5.
Upon arrival, there are many tricycles and multicabs around. You can ask the drivers to rent for transportation for the whole day. It will cost ₱1,500 to ₱2500 depending on the size of the vehicle. Remember, always haggle. Also, I've been to the islands two times and I can recommend that it is better to go around with a group. Less expense, more fun!
Places to visit in Camotes Islands
1. Santiago Bay Beach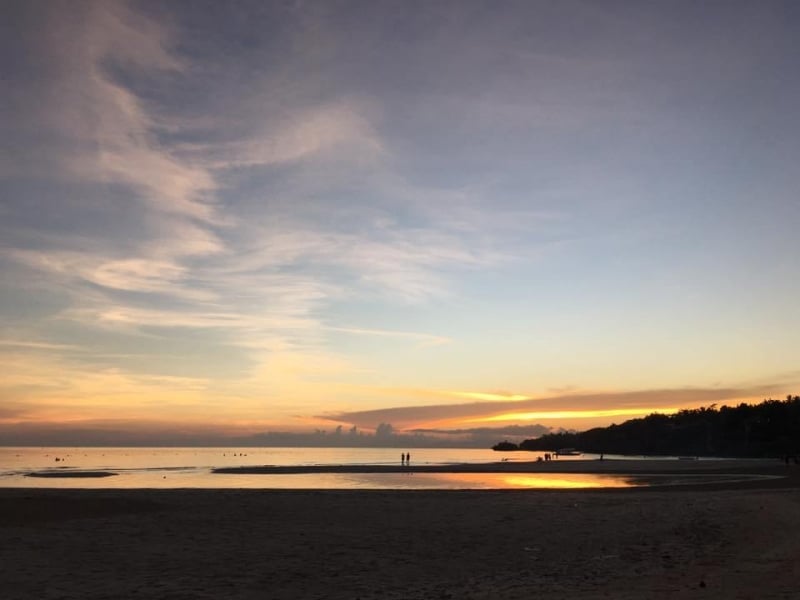 I'm not sure if I've seen enough, but Santiago Beach offers a vast shoreline; not to mention the fine sand! You can take a walk from end to end. On the right side, facing the beach, there's a beautiful rock formation where you can swim around. Most of the time, it is low tide. The best time to swim is around 10 AM. I must warn you that it will be scorching hot. On the left side, you can get a delicious meal at Pito's Sotokil for a reasonable price. During our stay, there were a lot of people but believe me, the long wait will be worth it once the food is served. Also, this side of the island offers a beautiful sunset. At night, it is good to stay outside and watch the stars. It sounds cheesy and romantic. Haha. But I would like to share with you that I am very happy I did that. It was my first time to see a shooting star.
Also read: Summer is More Fun in the Philippines: 20 Stunning Photos from Filipino Travellers
2. Buho Rock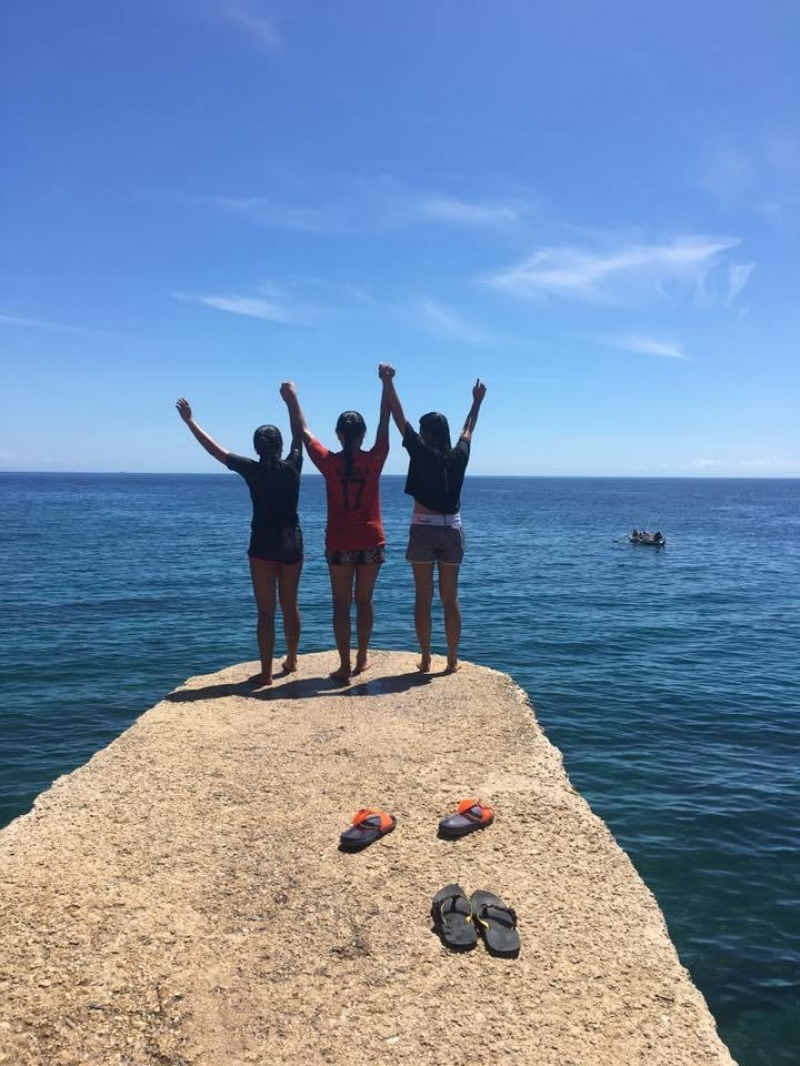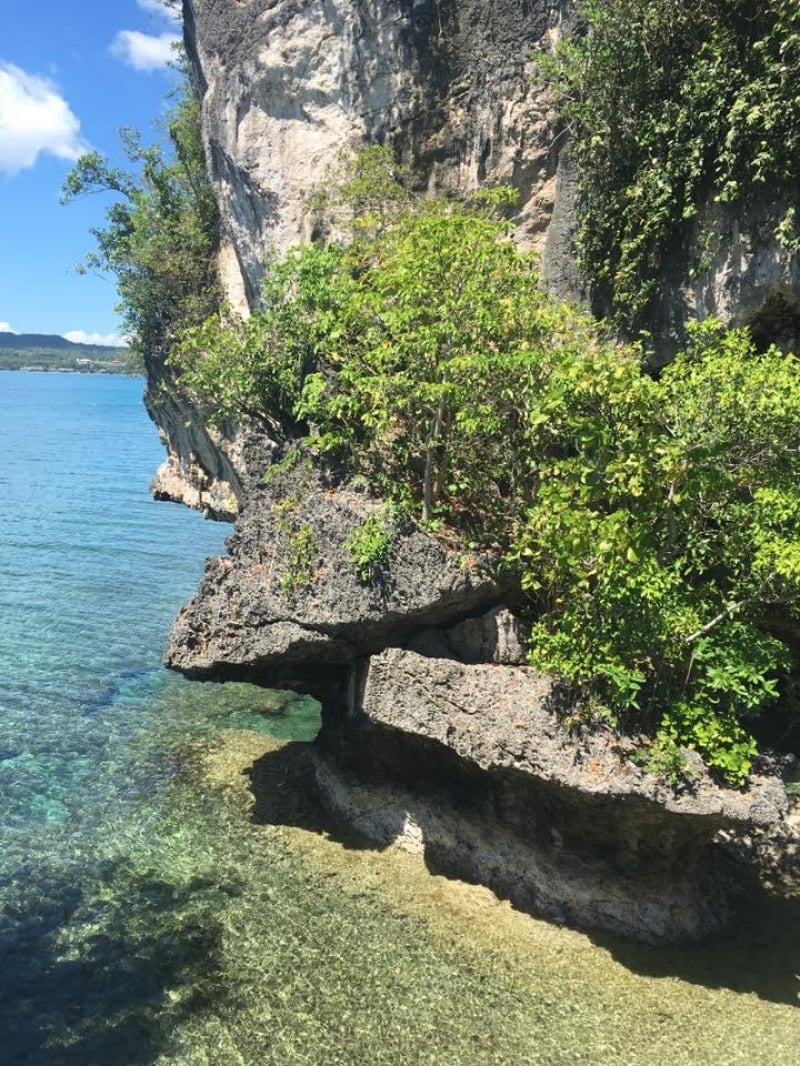 For an entrance fee of ₱20, you can see a beautiful landscape view from the top. Going down, you can experience cliff jumping up to 50 feet. I saw Korean kids jumping from the 15-feet cliff. That was awesome. If you don't want to try cliff jumping, you can swim to the other side where there are amazing rock formations.
3. Lake Danao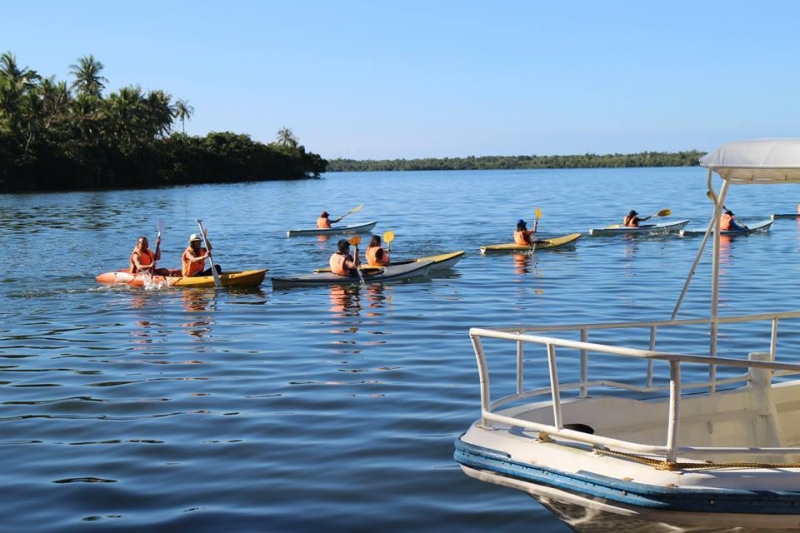 Aside from the beach, this is my favourite part of the island. The lake offers such a beautiful scenery. The best part is you can explore it more with paddling rides like the kayak. It costs ₱50.00 per person. It is one of the best things we did. We even had a little friendly race to the islet. I must warn you though that it will be tiring; no, what I meant was SUPER tiring to paddle your way. Also, there are food stalls along the Lake. Take some food and refreshments to regain the energy you exerted from kayaking.
4. Timubo Cave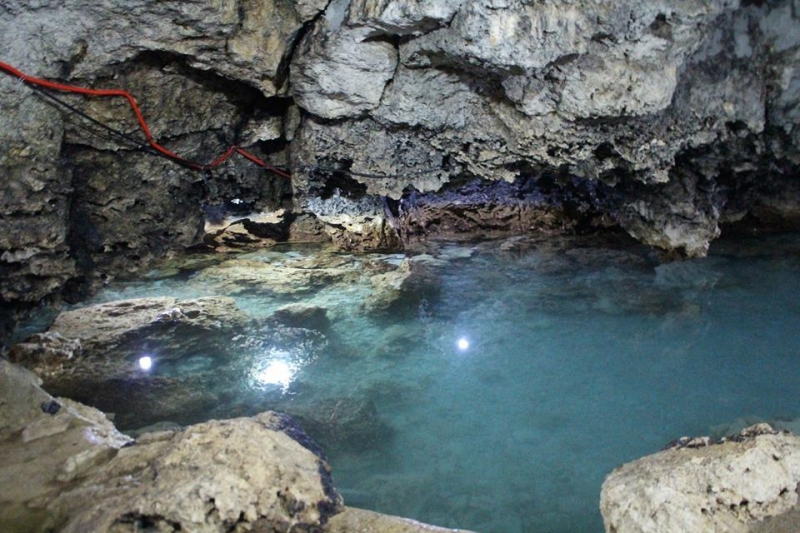 Timubo is only one of the few caves in Camotes. You have to walk a little bit to reach the water. Inside, you can see a grotto. The water is cold. Also, it is better to be here when there aren't too many people. The entrance fee is ₱20.
Also read: 15 Thrilling Outdoor Adventures to Conquer in Cebu
5. Paraiso Cave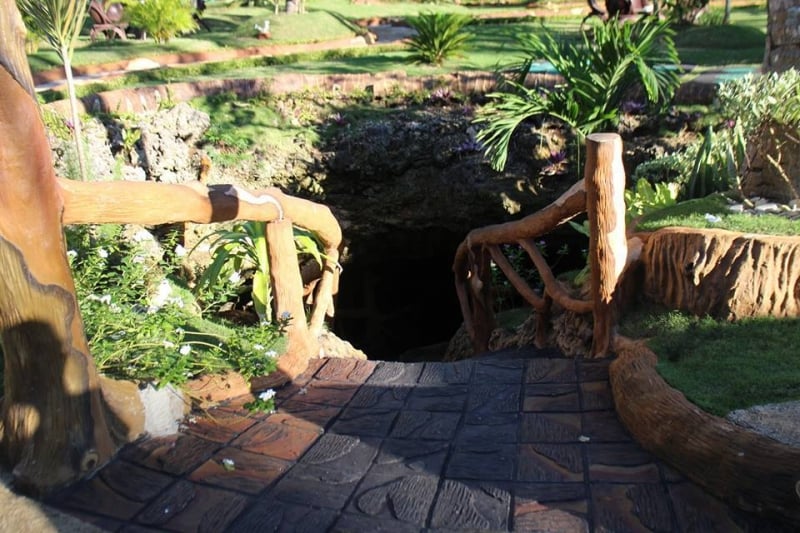 This cave is already developed. It is quite smaller than Timubo Cave, but if you like caves that much, you should't miss this.
The following list includes places I've never been to but I will surely drop by on my next visit. PS.: No photos. Let's be excited together!
6. Bukilat Cave
Like what I said earlier, I've never been here, but here's what I know. It is very secluded and too far to explore. But the cave is much bigger than the ones I visited.
7. Holy Crystal Cave
Another cave on the island, Holy Crystal Cave is located in Brgy. Union, San Francisco. There is no entrance fee, just donations. Please give a reasonable amount for the guide since it will take 1.5 hours to tour the eight levels of the cave. It is better to tour the place with not more than five people. The cave offers great formations of stalagmites, maybe the reason why it was named Holy Crystal Cave. This cave is definitely on my list.
8. Busay Falls
This three-level falls with a little pool has natural clear water. It will take you a 10-minute hike to get there.
9. Panganuron Falls
I haven't seen many reviews about this falls which means it's more exciting to go here. The waterfalls is located in Poro Island. It will take about 45 minutes to walk to the area. Just ask the locals to guide your way in order for you not to get lost. It would be a heck of an adventure to be here so wear proper trekking shoes.
10. Tulang Diot Island
Remember the four islands? Well, this is the smallest island in Camotes. It only takes 10-15 minutes to get here for a fare of ₱20, back and forth. Tip: do not rent the boat, it costs too much. This island offers fine white sand and crystal water.  Also, you can spend the night and camp here.
Bonus: Other Beaches in Camotes
Mangodlong Beach in Mangodlong, Heminsulan, San Francisco
Borromeo Beach in Bakhaw, Esperanza
Bakhaw Beach in San Francisco (entrance fee: ₱10)
Esperanza Beach in Mangodlong, Heminsulan, San Francisco
Also read: 8 Fun Things You Probably Didn't Know You Can Do in Cebu
Haven't been here? Go and experience the islands! Share this to your friends.