Contributed by Camera and Cheese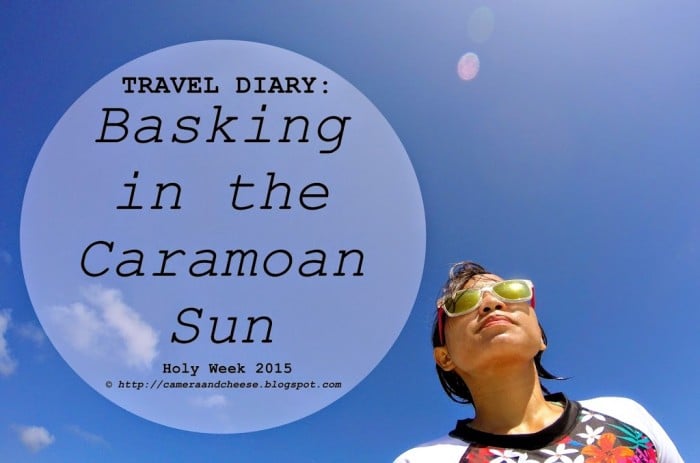 Destination: Caramoan, Camarines Sur, Philippines
What to see: Beaches
Duration: 3 days and 2 nights
Price: Php 3,000.00 package tour (accommodation, food, boat, etc.) via Kuya Rico Salazar (0912 678 1930).
Companions: Family
Travelling with Family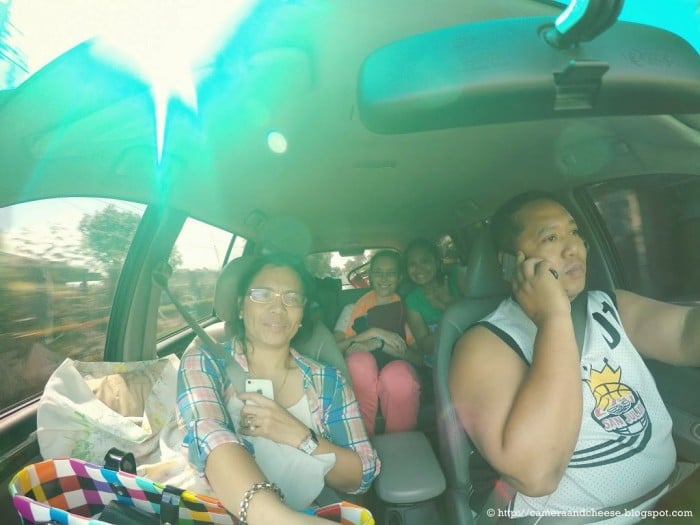 On our way to Caramoan
My family loves to travel. We are used to driving, or rather sitting in the car while Papa drives, and we can survive road trips as long as 24-36 hours. During last year's (2015) Semana Santa (Holy Week), we opted to go north. Our previous (2014) Holy Week destination was in Sagada, and while that was really invigorating and very apt for the season of sacrifice, Mama wanted a different setting – beach!
Getting to Caramoan
Since there are seven of us, buying plane tickets would have been so much more expensive. So we rode aboard our Montero on the first of April. We drove to Allen, Northern Samar where the ferries are, and we had our car shipped to Matnog which is already part of Luzon. There are several ways to reach our destination but going there, we didn't pass through Naga City until our way home. We arrived at Sabang port, a part of the municipality of San Jose then rode a two-hour boat trip going to Caramoan.
Also read: 20 Best Islands in The Philippines for Beach Getaways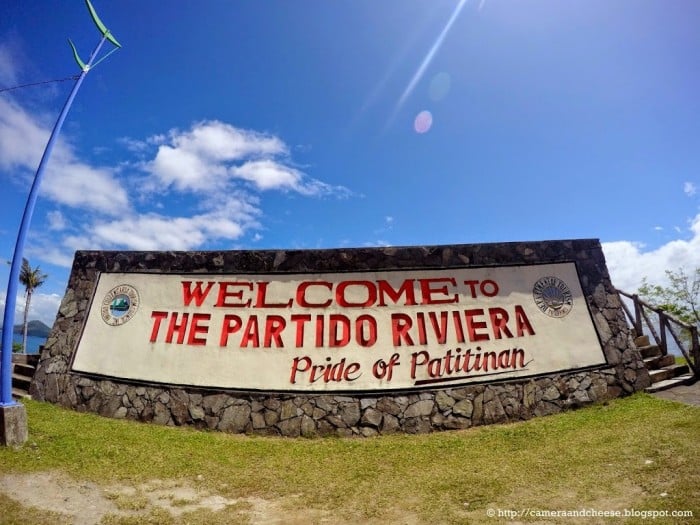 Partido Riviera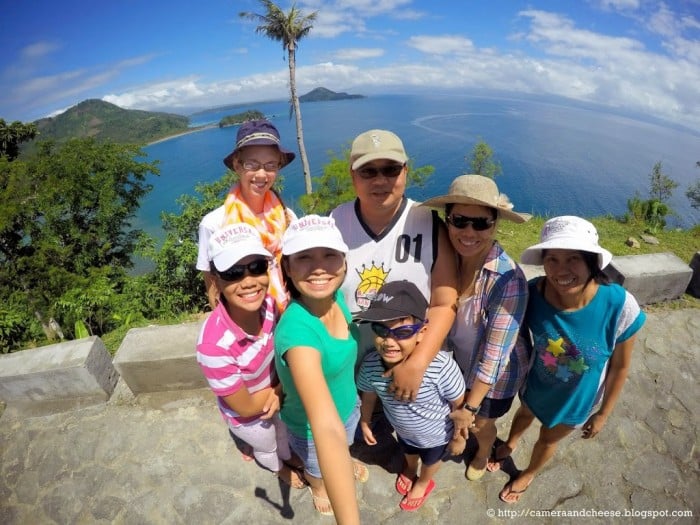 The gang, somewhere down the road.
That boat trip sure was a memorable one! The waves were huge and we had to ride an improvised "ramp" from the shore to the boat that a few men had to push. The Php 10.00 "service fee" was worth it though.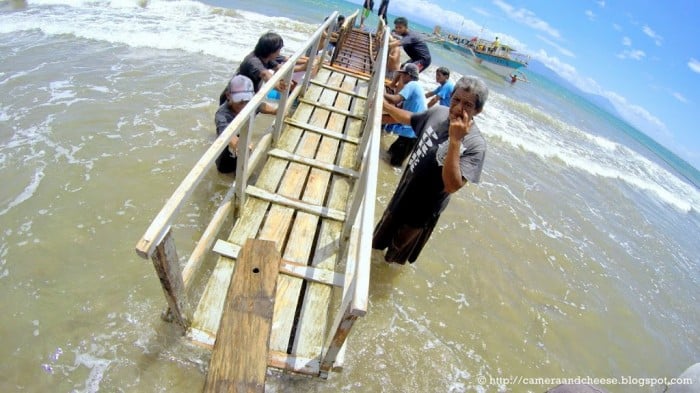 The ramp express worth Php 10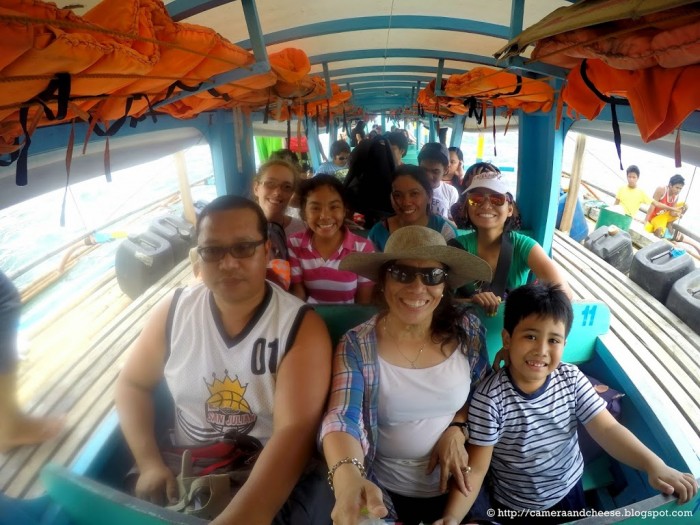 That two hour boat ride
Tour package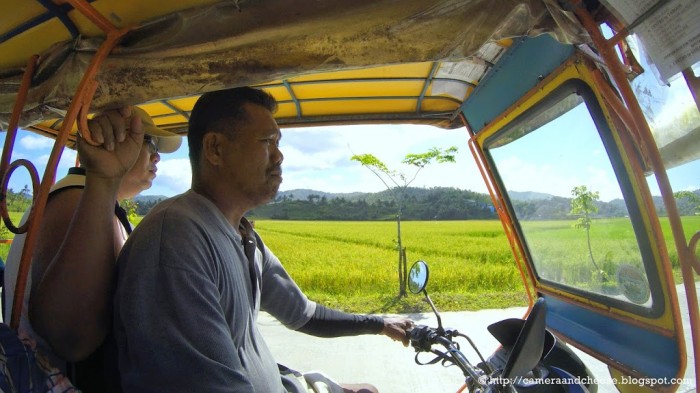 Manong driver, the guide's brother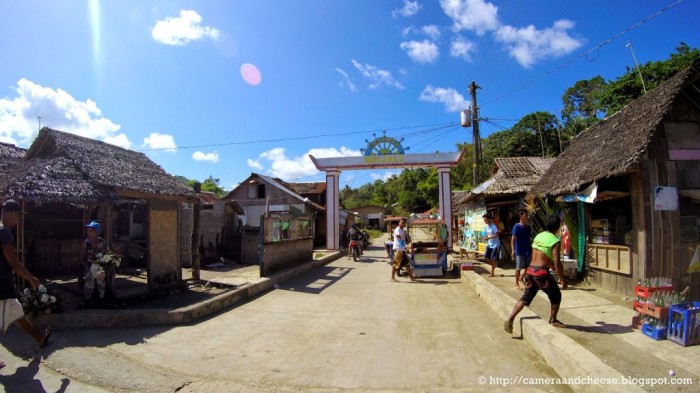 Welcome to Caramoan
From the port of Caramoan, we had to ride a tricycle going to a Barangay called Paniman. Our rented place was a small bungalow with four rooms, all of which have their own bathrooms. We rented two since we surely won't fit inside just one. The place was right in front of the beach where the boats would also dock.
Also read: 8 Philippine Destinations that Inspired Movies and TV Shows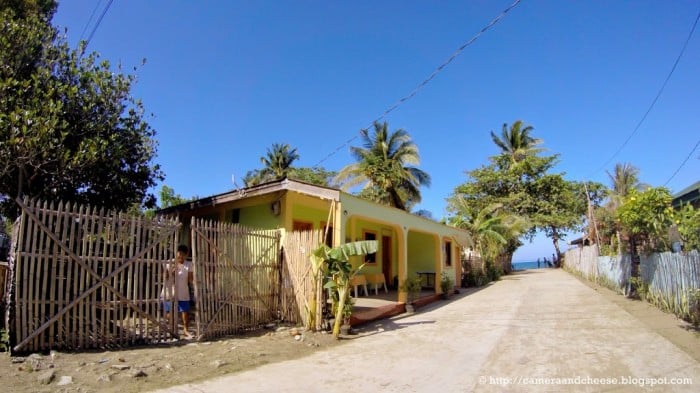 Our home in Caramoan for two nights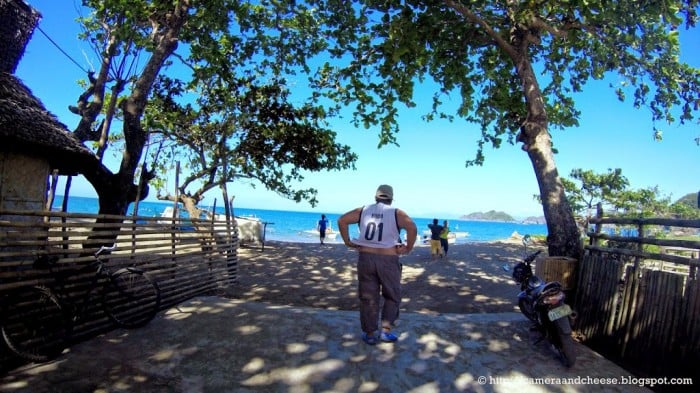 Beach front accommodation
All our meals were prepared by the guide, Kuya Rico and his wife. They were so nice and friendly. If you would go to Caramoan, skip the bigger travel agencies and hire Kuya Rico instead. It's so much cheaper plus you'd also be helping him out. The boat rentals during the island hopping were also included in the package. When we got to Paniman, we literally did not spend a single peso and we had nothing to worry about. All we did were relax and have fun. I highly recommend that you get your own guide.
Nothing fancy, just healthy and delicious food
Exploring Caramoan
The beach where we stayed was not the white sand beach that I was dreaming of. It turns out that it's only a docking area for boats that travel from island to island, where the white sands are. I'll be honest with you, I didn't list all the names of the islands that we went to, but boy were they awesome! I'm not one for island hopping adventures and I'd prefer a one-stop sort of beach but the experience was really great, much like a hop-all-you-can adventure. There were not as many people as I've expected and the islands were really preserved.
Also read: 15 Secret Beaches in the Philippines You Probably Didn't Know About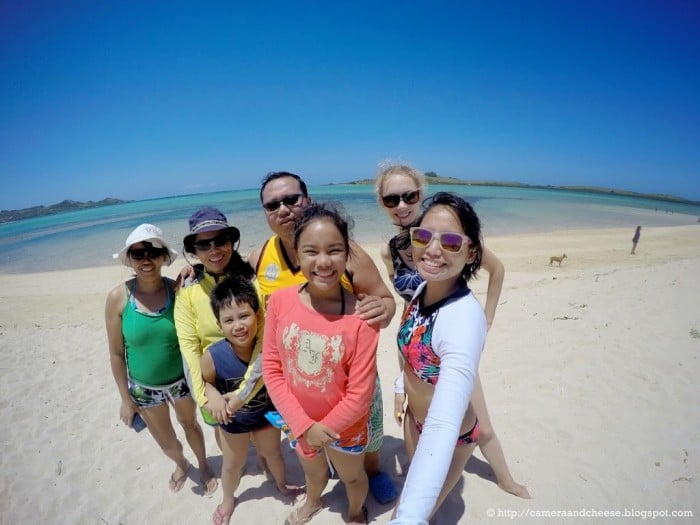 But the thing is, other than the pristine white sand beaches, there's nothing else to see in that town. There were a few souvenir shops but they were too pricey. I didn't buy any souvenir. Their "downtown" area was quite small but I liked the feel of it. On the afternoon, a day before we left, we asked the guide to take us to any snack place that served local food. He took us to a house-turned-eatery. I believe that they only served one kind of food – kinalas. We realised later on that kinalas was a specialty in the region. Kinalas is like a regular lomi (noodles) but with different and unique spices. It was really cheap and very tasty!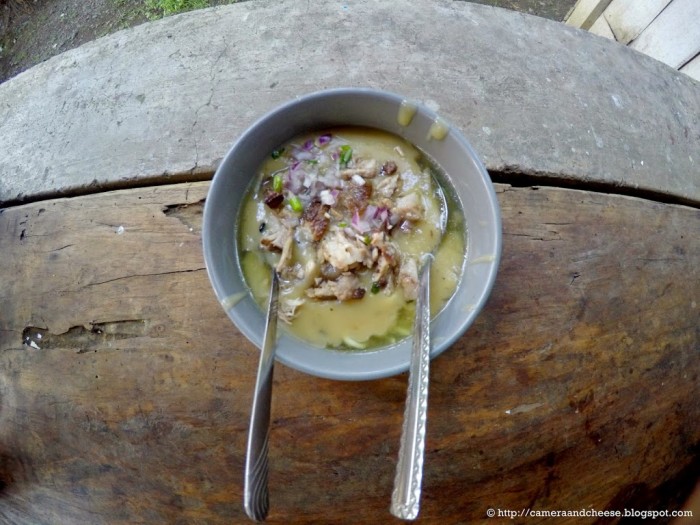 Kinalas ala Caramoan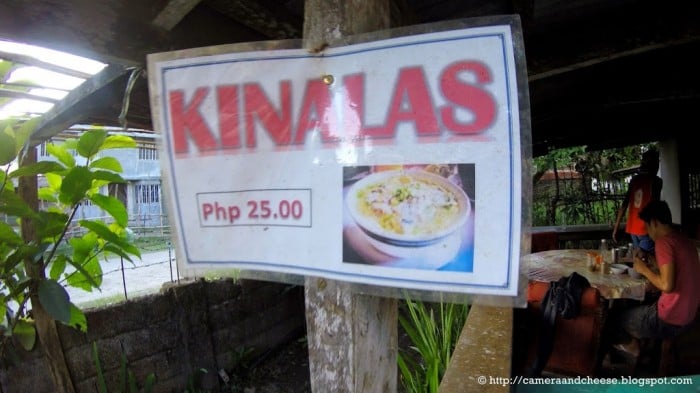 Kinalas for only Php 25!
My family and I were so lucky that we went to Caramoan just in time before a storm hit Bicol region. On our last day, all the boats were not allowed to travel anymore so we had to ride a van from Paniman to Sabang which took about four to five hours. A lot of the tourists had to cancel their itineraries because of the storm.
Also read: 18 Philippine Provinces for the Absolute Foodie
Caramoan has its ups and downs but I definitely think that it's worth checking out if you are a child of the sea. Our overall experience was great! I'd have to say though that I might not want to come back because the travel time going there was so long, and I think I could find similar islands here in Visayas, closer to where I live. I want to leave you with shots that I took during the island hopping experience so you can be the judge.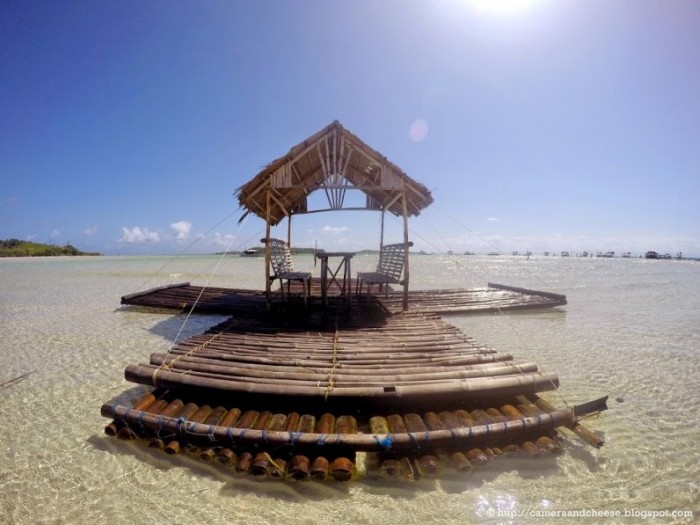 One of the floating cottages in one of the Caramoan islands
Rock formation at Caramoan
The beautiful church at Caramoan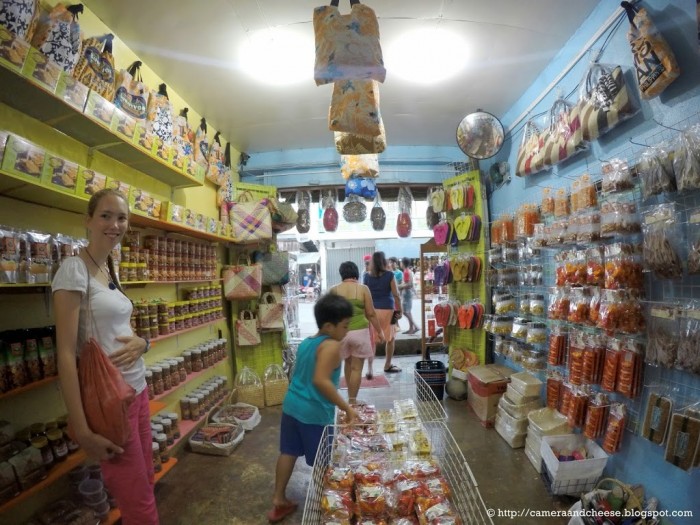 One of the souvenir shops in Caramoan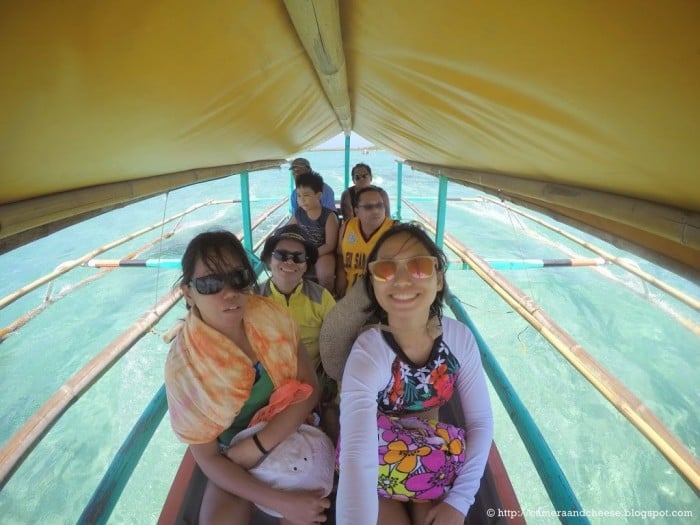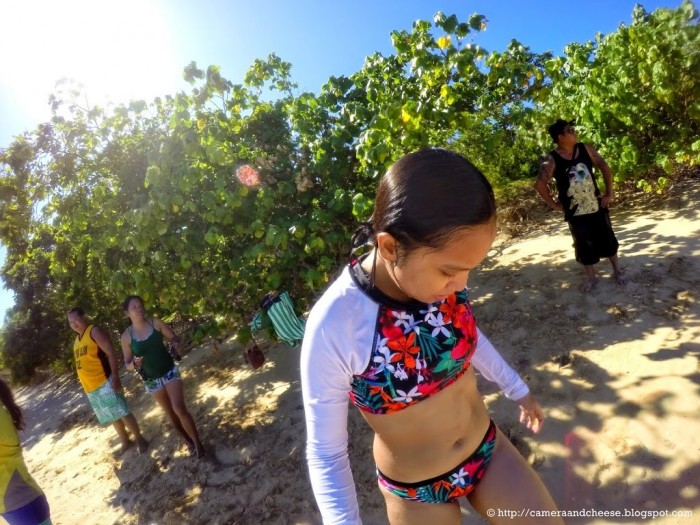 Loving my two piece rash guard bikini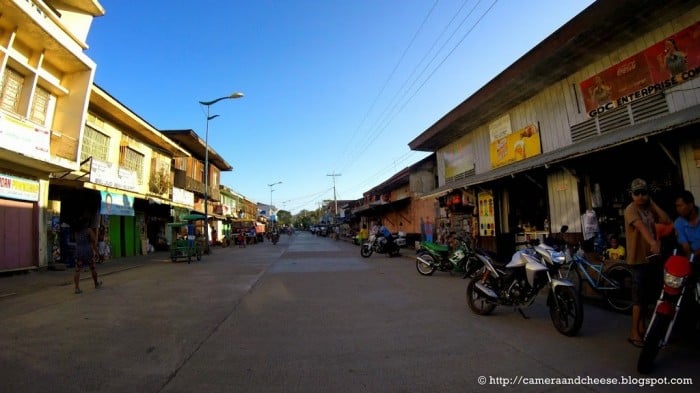 "Downtown" Caramoan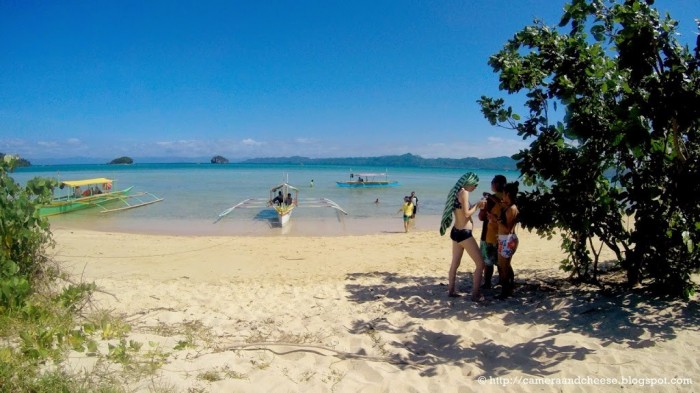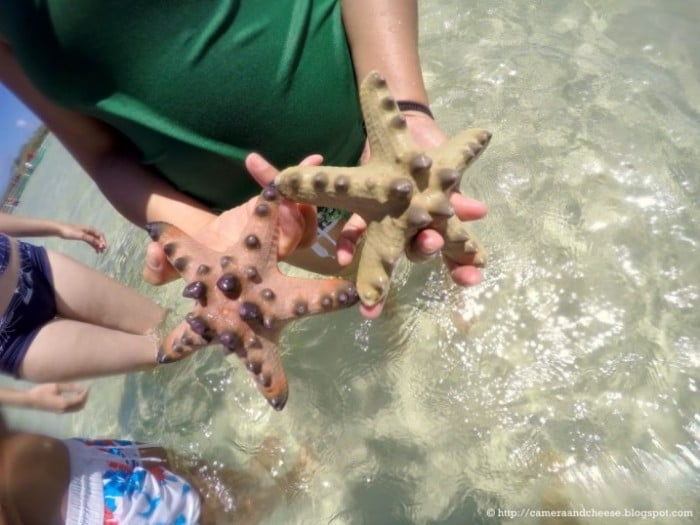 Star fish!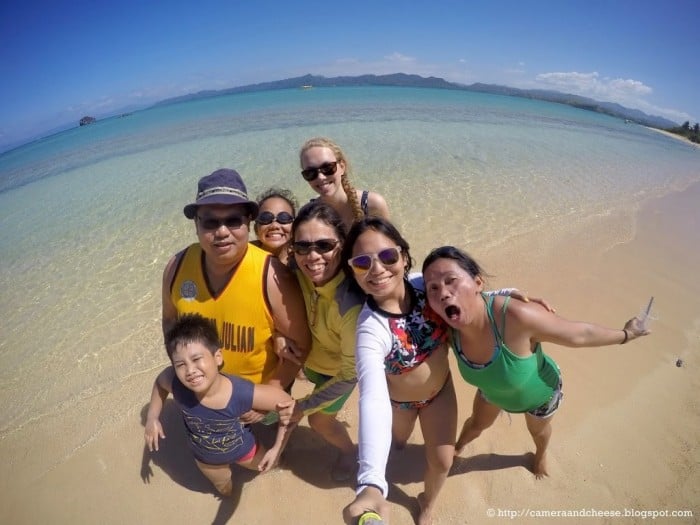 Fambam having fun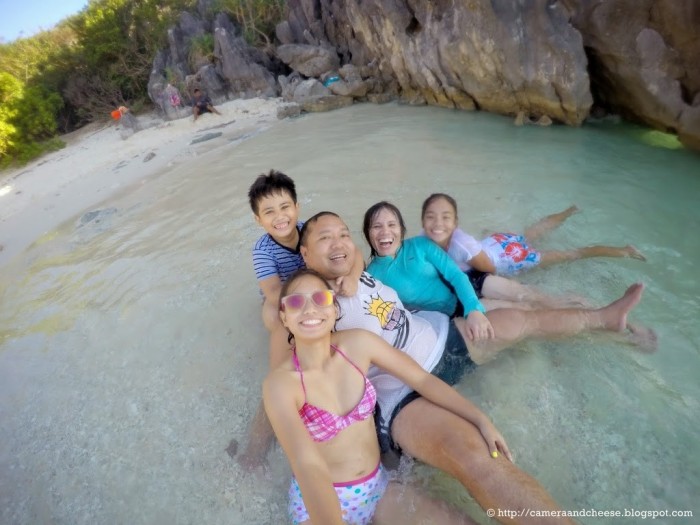 Fambam enjoying the white sand beach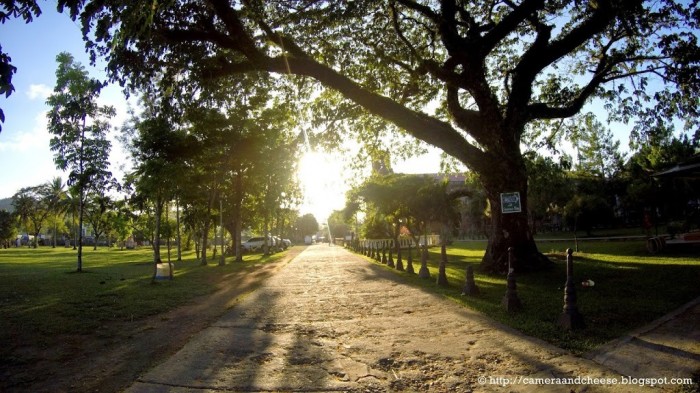 Caramoan's beautiful church grounds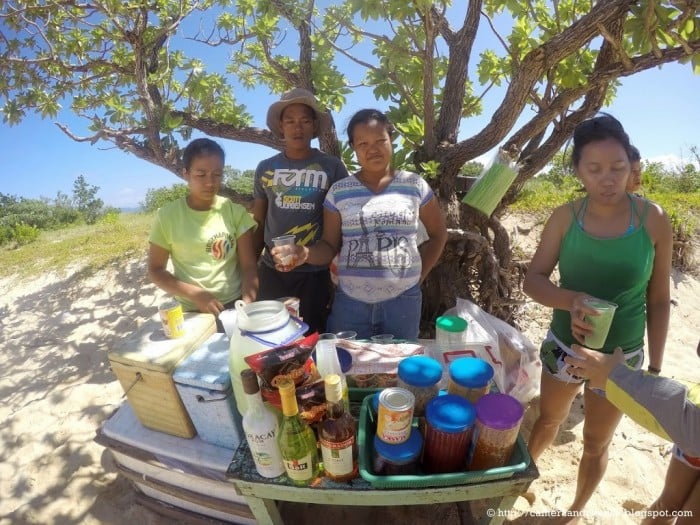 Have some halo-halo to cool you down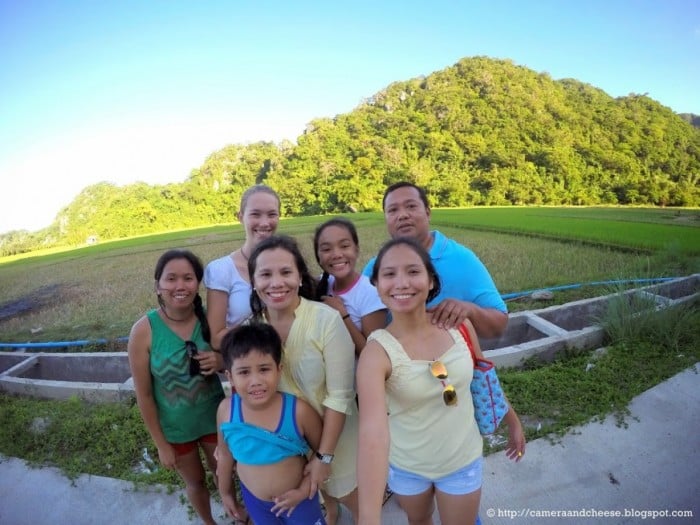 Home-bound
On our way home on the third of April, my mom insisted on stopping by the Cagsawa Ruins. Initially, we planned on staying one night at any place that offers hot and/or cold springs. By late afternoon, we decided otherwise and just headed home instead. We also stopped by CamSur Watersports Complex. I wanted to do wakeboarding but I was the only one interested and I didn't want to enjoy while my family waited for me to finish the short experience.
Cagsawa Ruins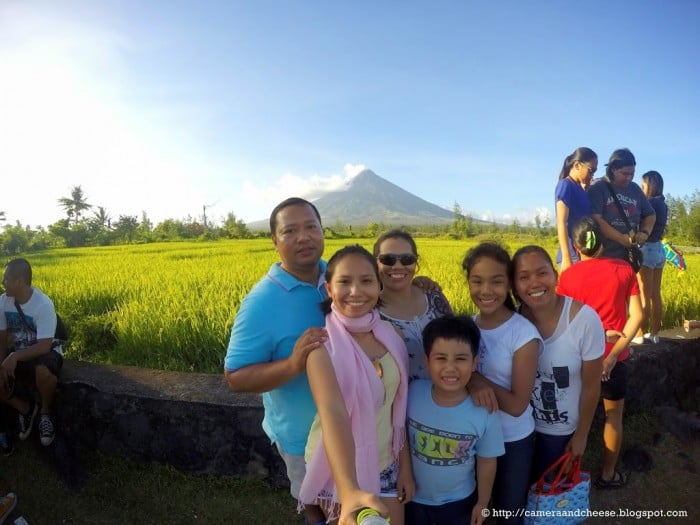 Group selfie with the Mayon Volcano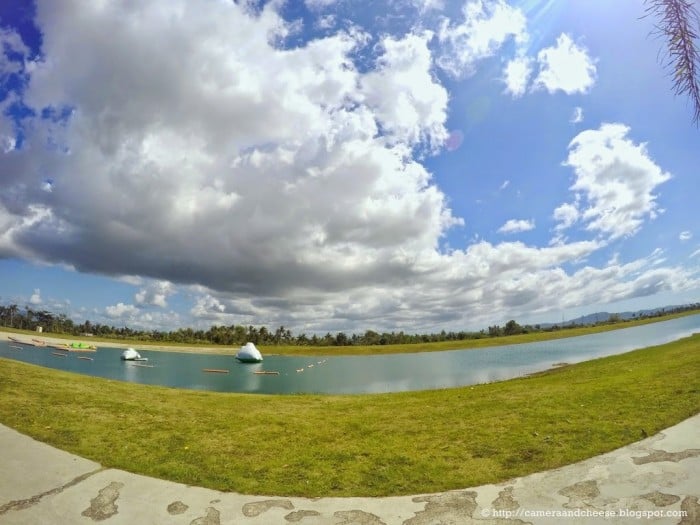 CamSur Watersports Complex
This ends my travel diary for Holy Week 2015. How about you? Where did you spend the week?
Ciao!