Now and then, travellers face flight cancellations due to bad weather, trip changes, or even health crises, to name a few. Most of the time, however, it's not the cancellation that proves to be daunting, but the work that goes into rebooking and refunding. For quite some time, the Cebu Pacific Travel Fund feature has helped travellers solve this issue. That is, by letting them store their unused ticket value in the airline's mobile wallet.
What is the Cebu Pacific Travel Fund?
The Cebu Pacific Travel Fund is a mobile wallet that stores a ticket value in cases of cancelled flights and schedule changes by the airline. In some conditions, you can also use it for voluntary flight changes due to personal reasons. Although, this becomes a little more complicated.
The cost is inclusive of the base fare, add-ons, and travel tax. Insurance add-ons and service fees are excluded. Valid for one year, the Cebu Pacific Travel Fund is redeemable as payment for future bookings with the airline, regardless of the destination.
Convert your ticket to a Travel Fund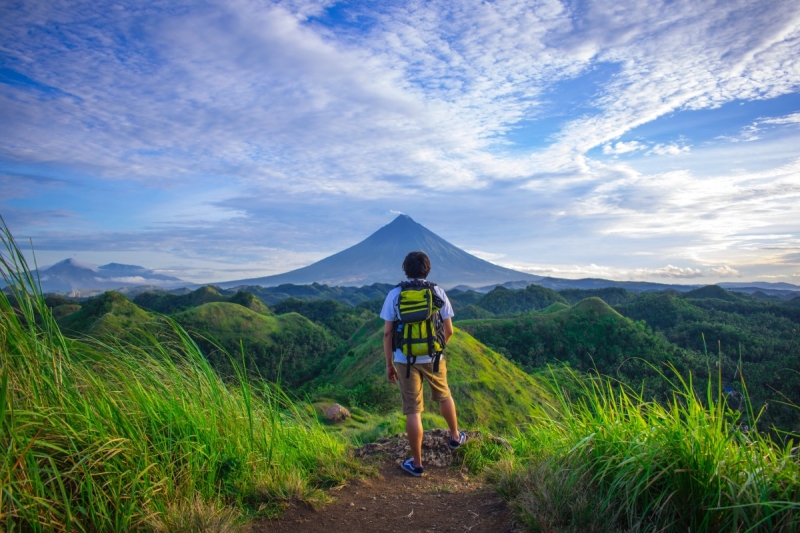 A Travel Fund is only credited to you after you've successfully converted your unused ticket. When a flight is cancelled, Cebu Pacific will usually send passengers an email notification. Or, you can cancel your booking on the Cebu Pacific website. Here's how it works:
Load Cebu Pacific's website and go to Manage Booking.
Log in to your GetGo account, if any. Or, type in your booking reference number and surname. You will be redirected to your dashboard showing your booking details.
On the dashboard, you should see the Travel Fund icon (if the airline cancelled your flight) or the Cancel Flight icon (if you wish to cancel on your own).
Follow the succeeding instructions to transfer your booking cost into your Travel Fund.
Wait for Cebu Pacific's email confirmation. It will indicate that your original ticket value has now been converted into credits in your Travel Fund.
Note that the Cebu Pacific Travel Fund is not available for flight changes with less than one-hour difference. In addition, this feature may not apply to some fare types and promo fares, should the passenger choose to cancel a flight voluntarily.
Book new flights using a Travel Fund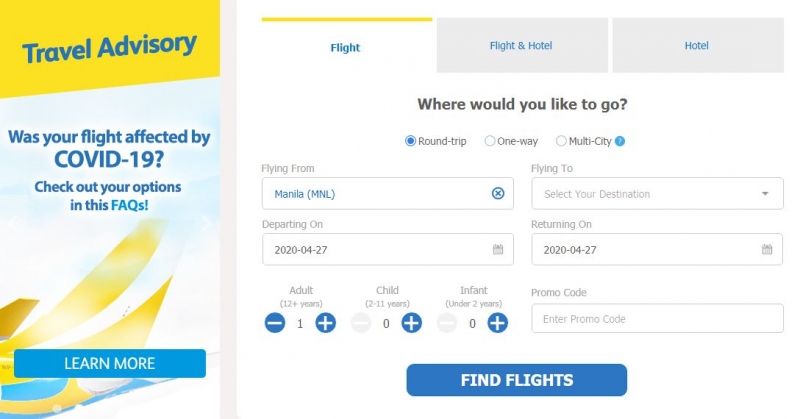 Once the ticket value is stored in a Cebu Pacific Travel Fund, you can use it to book flights up to one year away. To redeem, simply follow these steps:
Load Cebu Pacific's website and log in to your GetGo account, if any.
Book a flight as you would under normal circumstances.
When you reach the payment page, choose "Travel Fund" as your payment method.
If you are logged in using your GetGo account, type the booking reference number from your original booking in the provided box. Click "Use Travel Fund".
Choose "Pay Now" to confirm your new booking. Wait for your new itinerary receipt in your email.
If your Travel Fund is not enough to cover the cost of your new booking, you can top up using the usual modes of payment. Alternatively, you may book multiple flights if you have more than enough Travel Fund credits to your name or account. Cebu Pacific also points out that the Travel Fund may be used for any passenger, provided that the new booking includes the owner of the Travel Fund or one of the passengers in the original flight.
For more flight updates, visit our Travel Deals section and join Flight Deals – Philippines on Facebook.
---
Featured image credit: Cebu Pacific Corporate | Official website.