If you are a rich businessman with a large piece of land at your disposal, you have a lot of business opportunities to choose from. But French-born Filipino business mogul Michel J. Lhuillier or Senyorito chose to turn his land into a zoo. It's not just an ordinary zoo – it is the largest zoological park in the country.
Also read: 7 Outdoor Experiences for Kids to Try in Cebu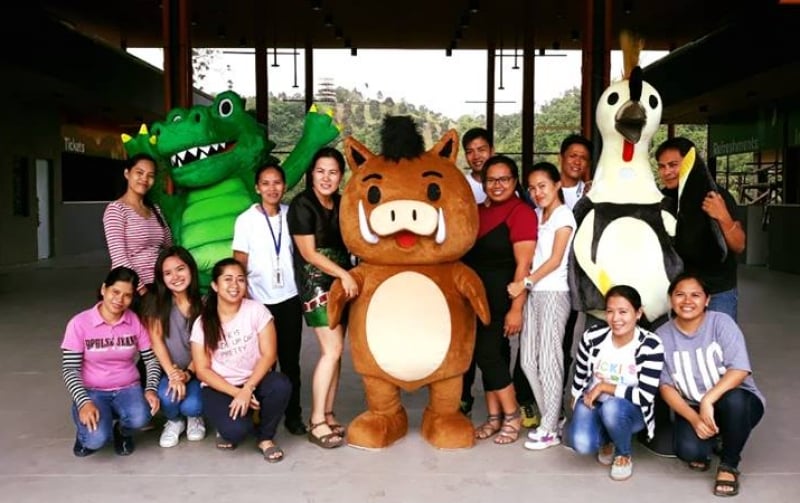 A visit to the famous San Diego Zoo inspired the owners to bring the same level of experience to the Cebuanos at a fraction of the cost. Thus, the Cebu Safari and Adventure Park was born. The park sprawls across 170 hectares, which is part of the Lhuilliers' 2,000 hectares property in Carmen, Cebu. Then they started bringing different animals from all over the world and re-created their natural habitats with the aim of preserving endangered species for generations.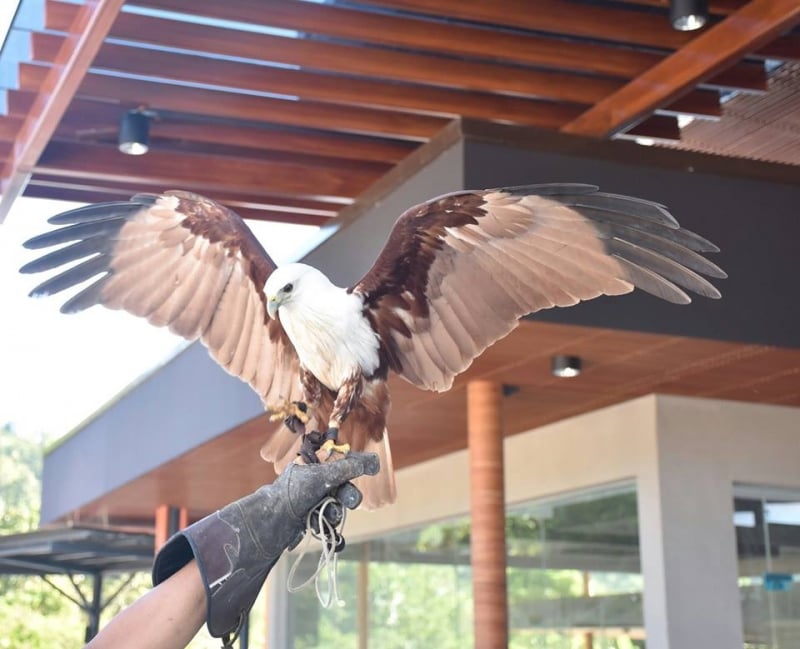 It houses over a thousand animals from 110 different species, a flora walking trail that proudly displays over 1 million varieties of orchids from the private collection of Senyorito himself, and an African Savanna, the first in the country with a vehicle tour inside.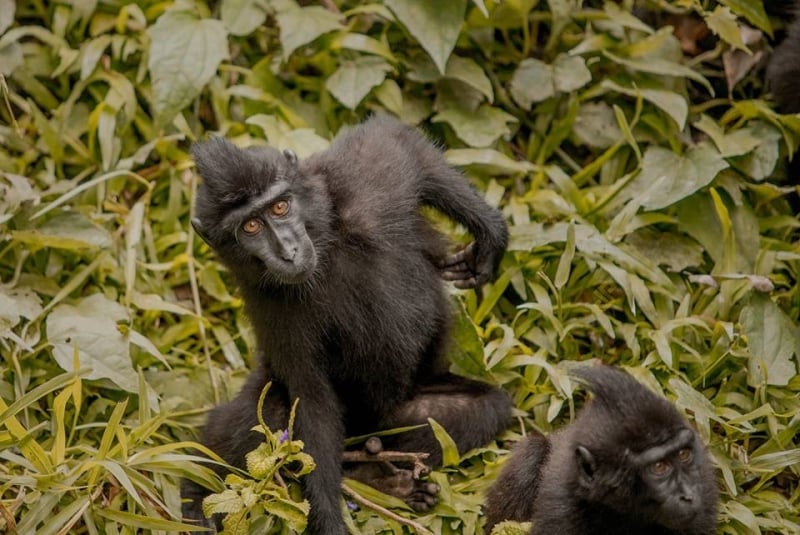 Getting there
Total travel time from the city to Carmen reaches about 2-3 hours. The Cebu Safari is about 8 km away from the national road.
Private vehicle
If you are coming from the city, turn left before reaching Carmen National High School. Look out for a signage on the left side of the road that says "To Cebu Safari and Adventure Park".
Public transportation
Take any northbound bus that passes Carmen from the Cebu North Bus Terminal. Ask the bus driver to drop you off at the Carmen Public Market. Hire a habal-habal (motorbike) to take you to Cebu Safari. Fare is ₱40 per person for two persons. You will be dropped off at the main gate. Ask the security guard to call for a tram to take you to the Welcome Pavilion. The pavilion is 350 metres away.
Also read: See You In Cebu: A Three-Day Barkada Material Itinerary
Safari tips
Best to schedule one whole day trip to maximise your time
Wear comfortable clothing and shoes
Bring an umbrella, wear a hat and apply sunblock lotion
Bring bottled water to keep hydrated from the excursion
Feeding and petting of animals are not allowed except in some designated areas
Picking of flowers and plants is not allowed
Selfie sticks are not allowed; do not use camera flash when taking photos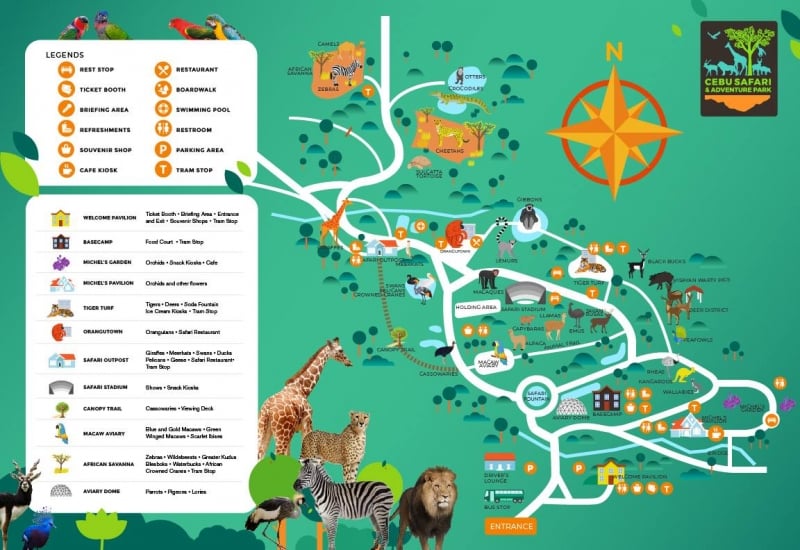 Operating Hours: Wednesday to Sunday 8am to 5pm
Reservations: 0995-8353460 or email rrraa[email protected] (Mon – Sat from 7:00 AM to 5:00 PM only)
Fees: ₱800 per person; kids below 2 ft tall get in FREE, kids 2-3 ft tall is at 50% off (lunch is not inclusive)
Cebu Safari and Adventure Park
Address: Barangay Corte, Carmen, Cebu
Website: www.cebusafari.ph
*All images courtesy of Cebu Safari and Adventure Park