Contributed by Escapesanddiaries
"Wait. Wait. I do it. Okay. Wait," a Thai staff exclaimed upon noticing we were about to fix our seat as we got on the train and found our beds. Ah, sleeper train it is! "Finally!" I said to myself.
Oh, Okay, sorry. We answered smilingly.
My boyfriend and I sheepishly looked at each other. I guess we were too hyped. Well, yes we were, because we were excited!
Also read: How to Conquer Southeast Asia by Train: 7 Cities, 16 Days, S$1000 (US$700)
We lounged for a bit and waited for the train's engine to start. The sleeper train is on our bucket list for our journey around Thailand. It was getting late, our departure time was scheduled at 10pm.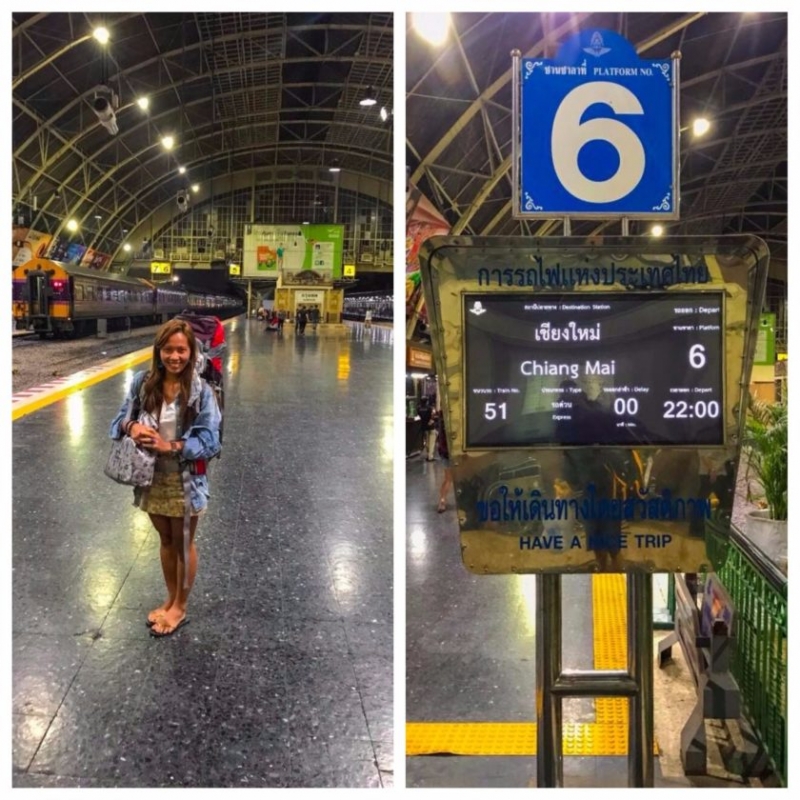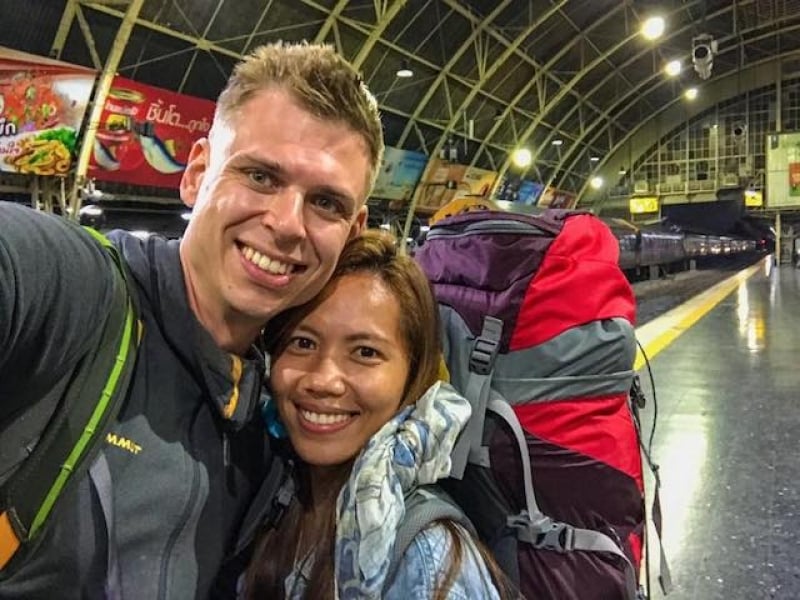 Apparently, the staff who approached us earlier had reached our seats, and begun to magically assemble them into beds! He didn't say a word, he just did his job well while I was right behind watching and waiting for him to finish. He was an expert! He not only transformed our seats into beds; he also covered our pillows with cases and closed the curtains to guarantee privacy.
When he was done, we plunked ourselves down on the lower bunk. The upper bunk served as our stowage bin.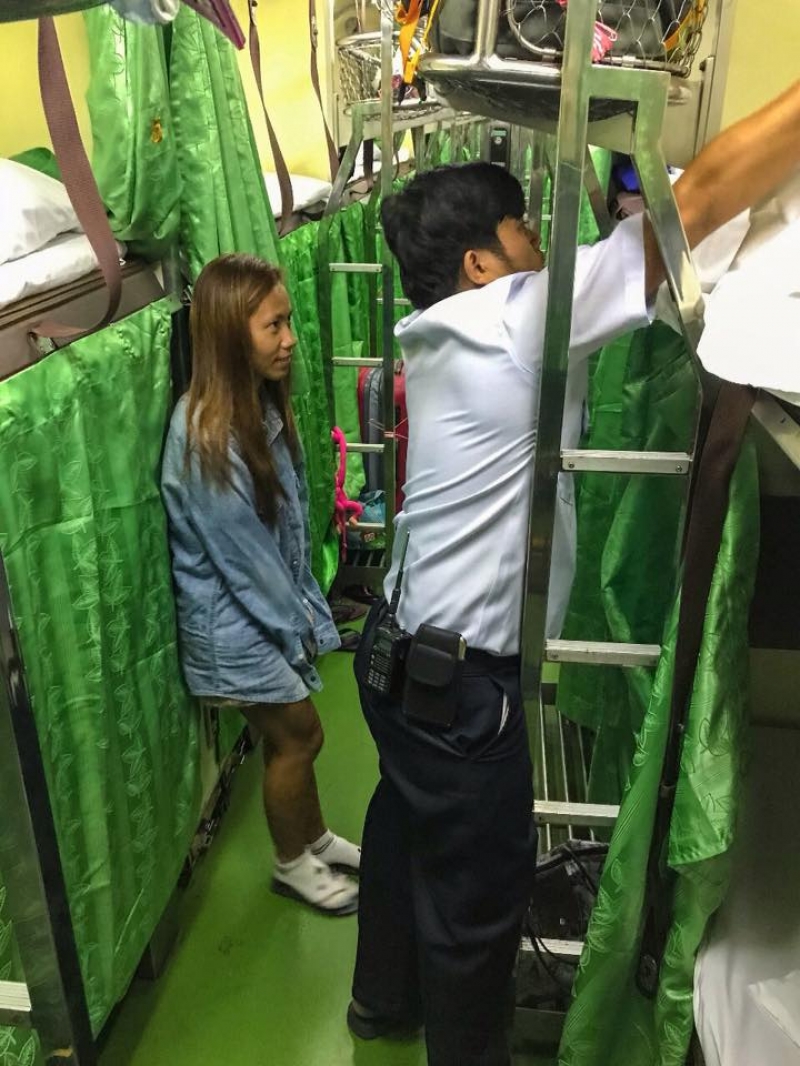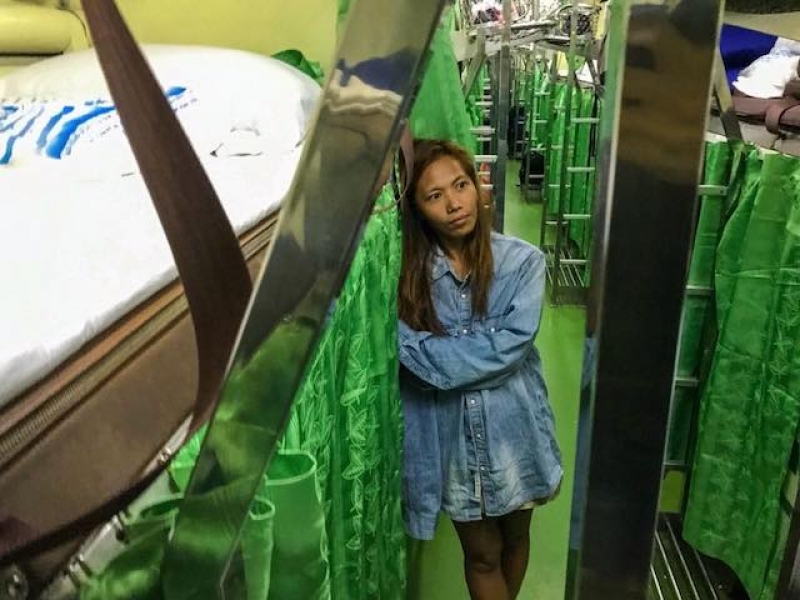 He was probably confused why we stored our luggage on the top bed and then we were sleeping in one bed, so he asked, "What's your bed number?"
7 & 8. I answered.
Oh, okay, okay.
After he secured the answer, he didn't ask again and continued fixing the other seats and beds for other passengers.
And then I said to my boyfriend, "By any chance, would it be okay to buy one ticket for two people since we're using only one bed anyway?"
We both had no idea. Anyhow, we bought two tickets just to make sure we wouldn't get thrown out of the train.
Taddaa! Here's the before and after photo inside the special sleeper train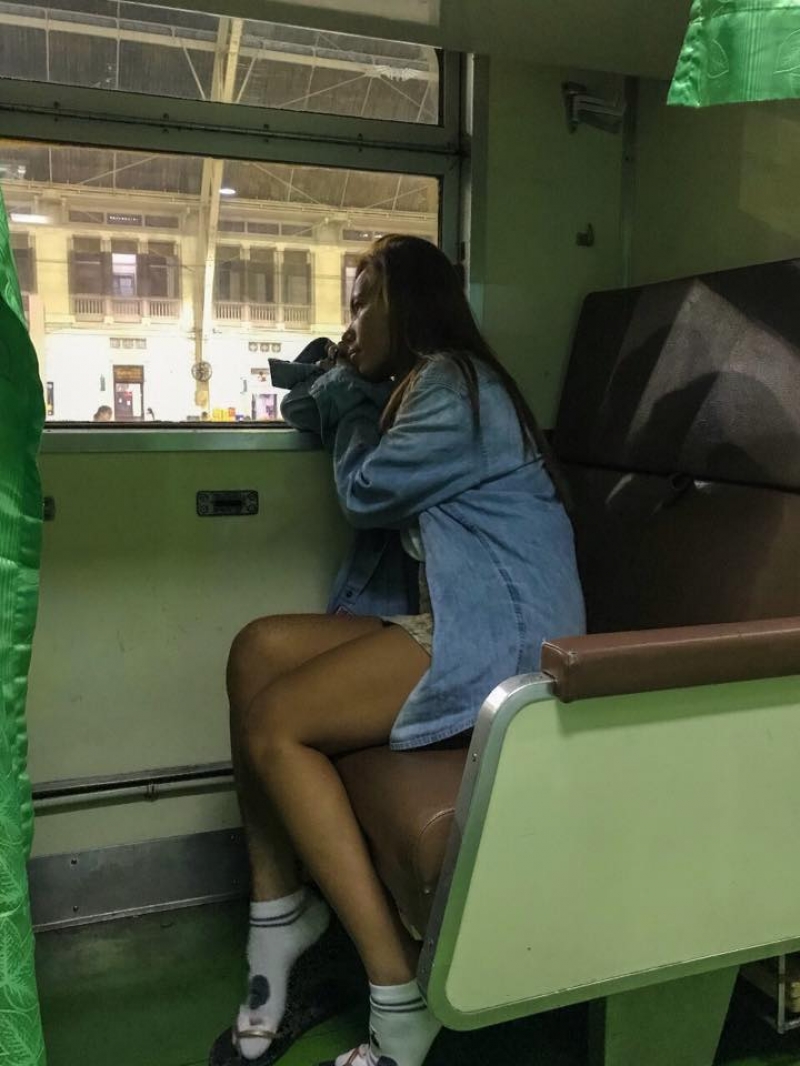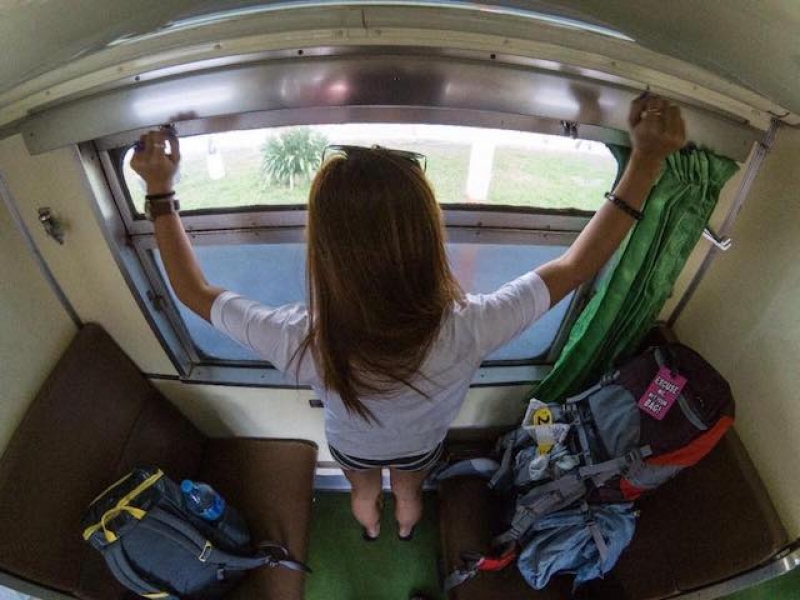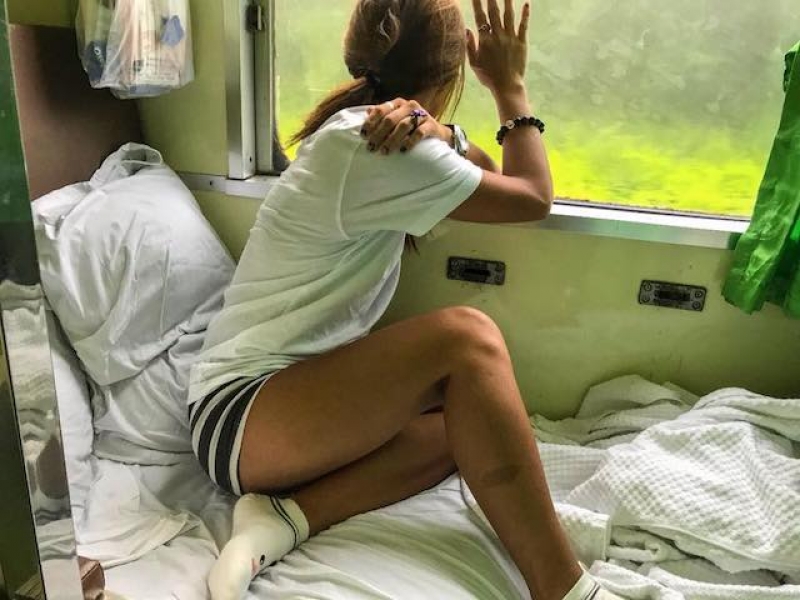 And then an average woman staff approached us to take our orders for breakfast.
"You Thai? Philippines? You not Thai because you beautiful and speak English well," she said.
I was overwhelmed, so I smiled back and said, "Yes, I'm a Filipina. From the Philippines."
Okay, okay, what you want breakfast? I bring to you tomorrow at 8am okay? I help you make table. Tomorrow payment.
Yes, sure. Thank you very much!
Finally, we nestled and put ourselves to sleep!
The next day, we heard her chattering on the train. She peeped into our curtain, so we handed her our payment. Then we went back to sleep for one more hour as Chris was still feeling bad.
Also read: Singapore to Bangkok: How to Make This Journey by Train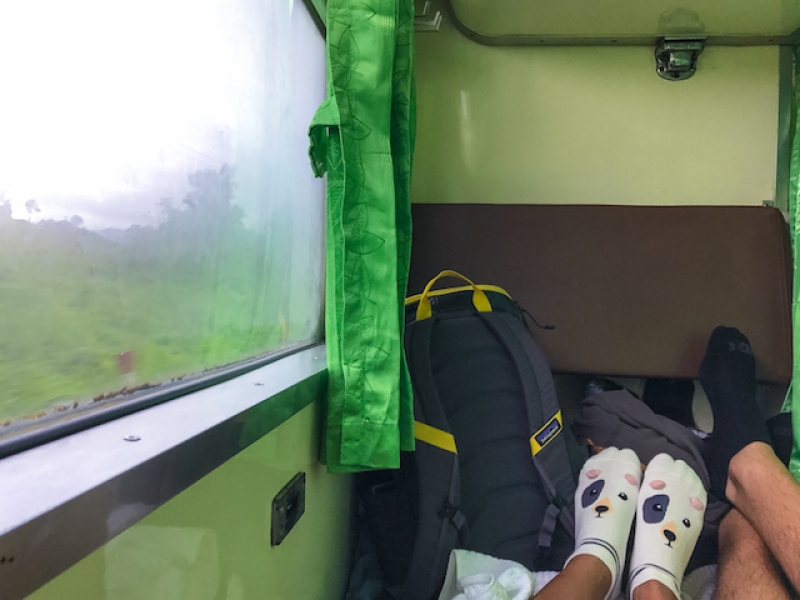 We had breakfast on the table next to our bed. I had rice porridge, a piece of banana, a muffin and, a cup of coffee while Chris had a sandwich, a piece of banana, and a glass of juice.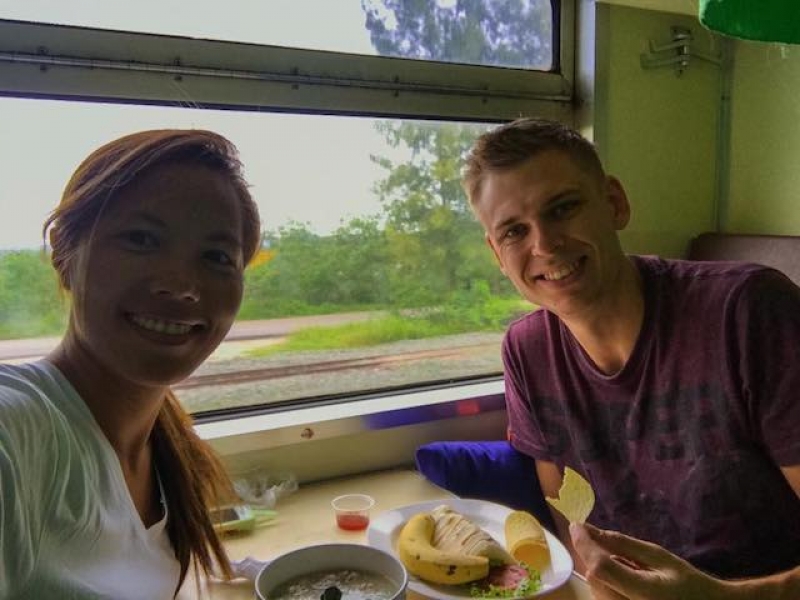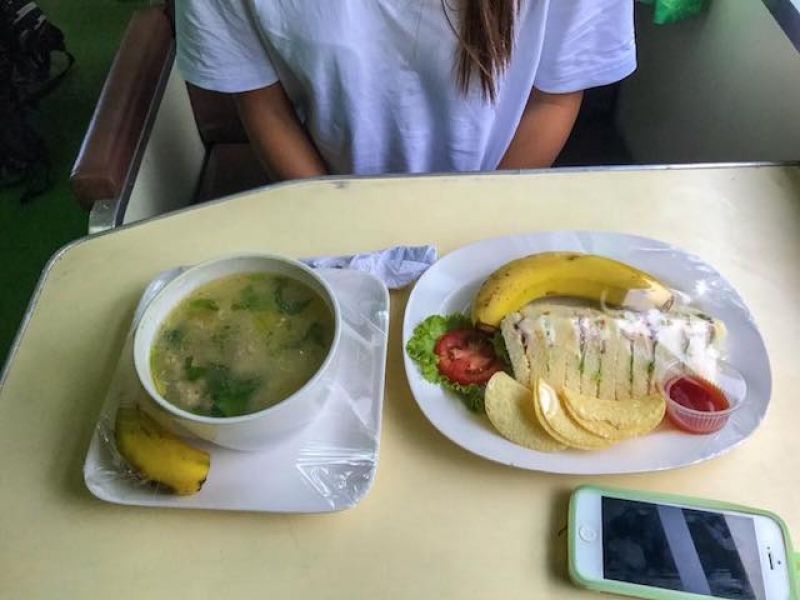 We enjoyed the view on board while devouring our meal. Now, this is what you call a very cool experience!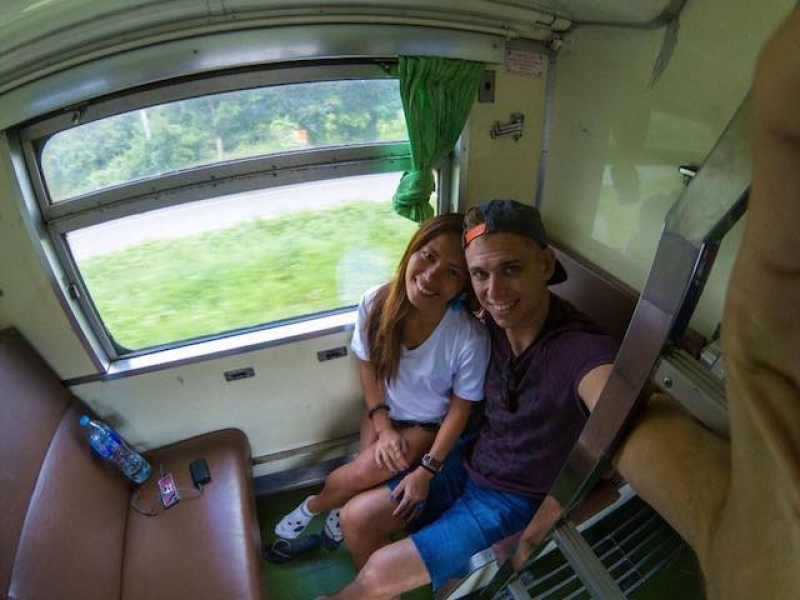 With all of these experiences on board, I must say there are probably more interesting reasons why the sleeper train to Chiang Mai is popular to all travellers. There's something special about the sleeper train itself aside from the comfort it offers. It's totally comfortable. What's more? Of course, we're travelling together and we did actually sleep on one single bed! We were really looking forward to the sleeper train! Isn't it lovely?
Also read: Northern Thailand 5-Day Itinerary: Chiang Mai, Chiang Rai & Pai
And although the trip was 14 hours, it felt like only a couple of hours. The sleeper train staff were also courteous and well acquainted with their job. As for the bed, it was compressible enough to make us sleep soundly.
And if your concern is safety and security, I would say it's fair enough to have common sense to take with you at all times. You're constrained to look after your valuable items.
Did you ask how much?
Well, for us two, it cost 1,502 Baht. See the photo below.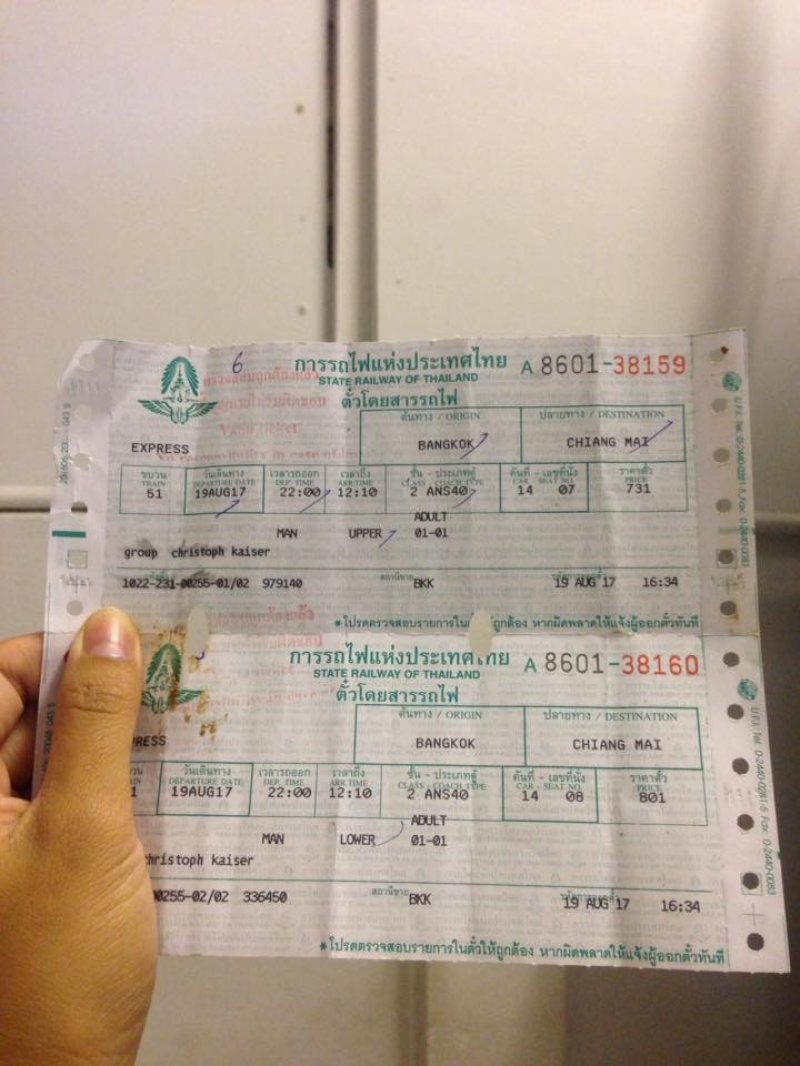 How to get there?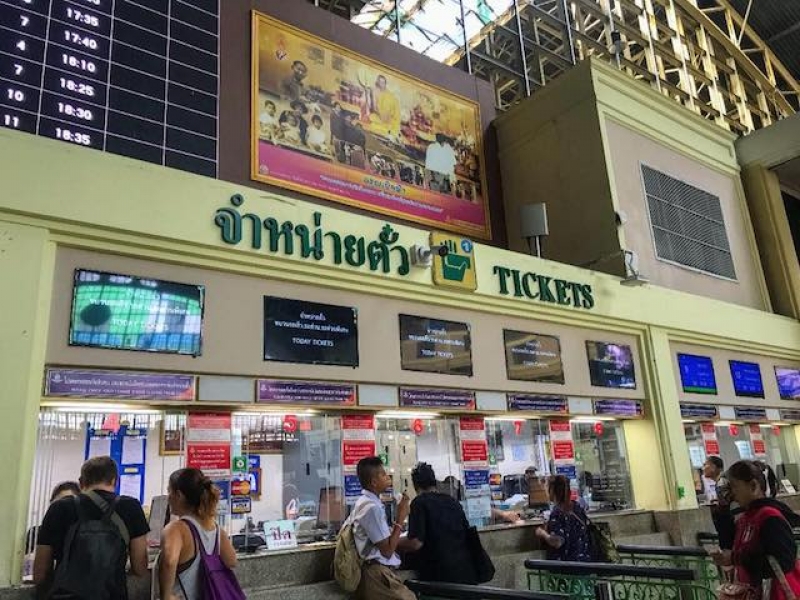 We didn't book online, although you can do it. While we were still on Koh Chang island, we phoned some travel agencies to check if they have available tickets. We got worried that we might not be able to buy tickets for the night. Luckily, tickets were still being sold in the market! We took the 10pm schedule to give allowance to meeting my friend Tish and her boyfriend but unfortunately, it didn't happen! But we'll meet in Hanoi next month, for sure! You can get there by taking the taxi from wherever you are to Hua Lamphong train station.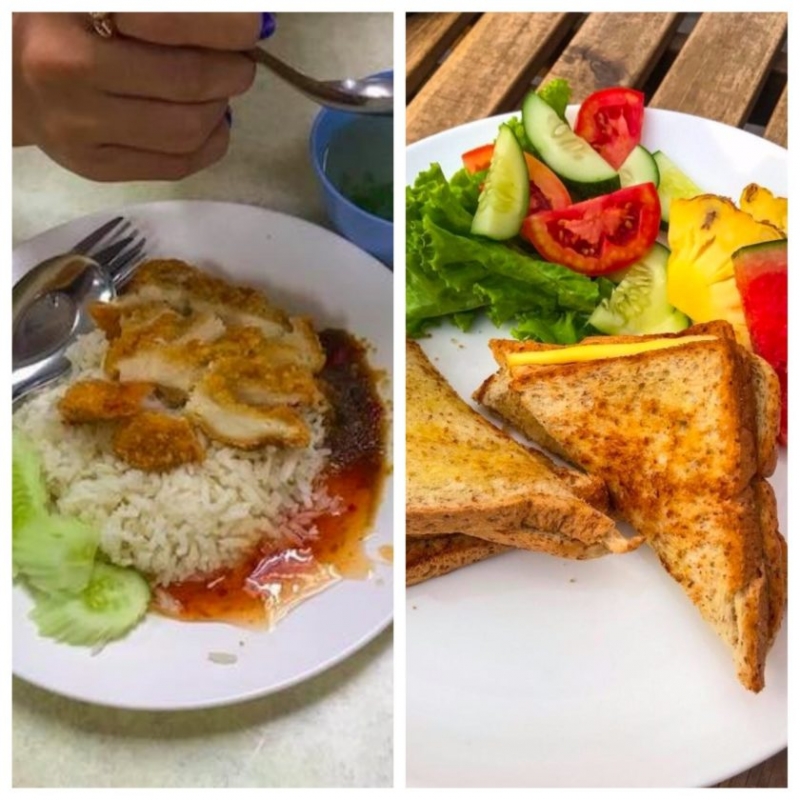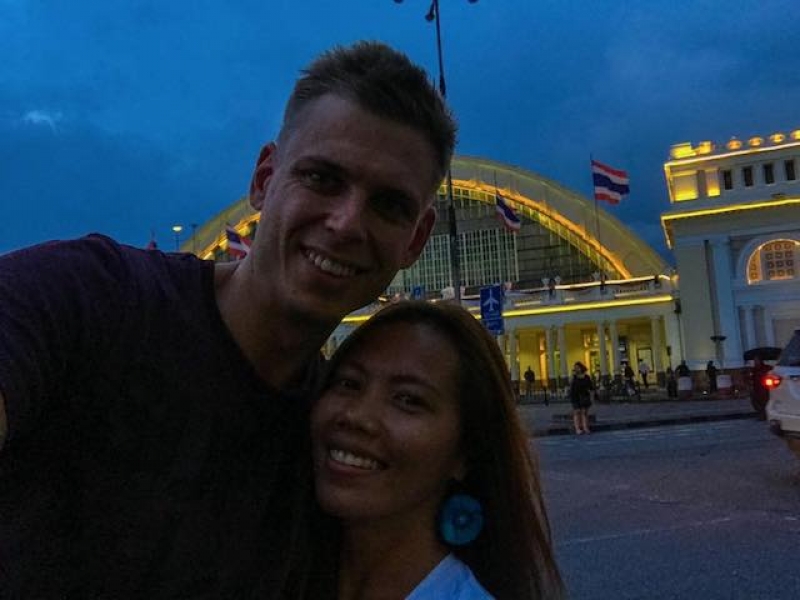 I hope you enjoy the ride as much as we did! It was totally worth it and now we figured out why the sleeper train to Chiang Mai is not only popular, but also special and fun and worth all the hours!
Also read: For the Train Lovers: 10 Incredible Rail Journeys to Take in Asia
And since you're heading out to Chiang Mai and perhaps have no idea on what to do, you can try to visit the Elephant Jungle Sanctuary.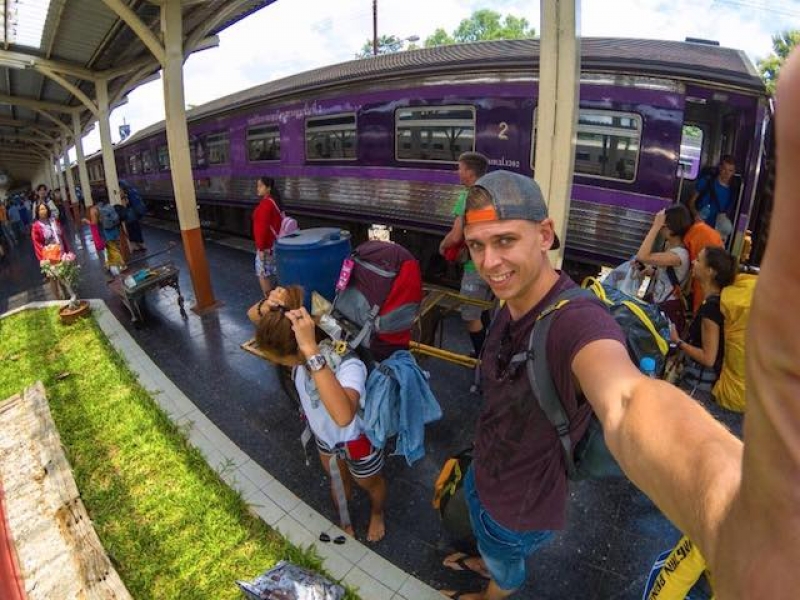 Just a friendly tip and reminder: Once you're in Chiang Mai and looking for a ride to your hotel, just walk directly outside the train station and look for taxis offering a ride for 50 Baht.
Have fun! ♡