I used to think that I didn't have to go anywhere other than my country to experience the most wonderful time of the year. I already live in the Philippines, after all. If I'm not mistaken, we're the only place where Christmas holidays start in September: Christmas songs are played in malls, giant lanterns are sold in the streets, and Yuletide decorations go up in our homes way ahead of everyone else. That's on top of enduring family traditions like Simbang Gabi and Nochebuena. Why would Filipinos ever travel overseas for Christmas? 
Also read: 10 Holiday Season Staycations in the Philippines for Your Nearest & Dearest
I didn't have the answer to this until 2017, when I experienced my first Christmas market in Prague. I had heard that Christmas markets were quite special in Europe, but I never expected town squares to be decked with impressive productions of makeshift villages. There, locals would sell a plethora of items from dolls to handicrafts, the scent of freshly baked pastries would linger in the air, and there seemed to be a limitless supply of hot chocolate. (I would soon observe that locals and tourists would buy a cup mainly to warm their hands rather than to drink it!)
My most vivid memory was the enormous Christmas tree in the middle of Prague's Old Town Square. Its lights would dance to familiar Christmas tunes at particular hours each night. In rhythmic harmony, every other light in the village twinkled along. The night came alive with Christmas colours and I had never seen such an enthralling Yuletide display. To think there are countless more Christmas markets in Europe! Want to know the best of them? Read on!
1. Nuremberg, Germany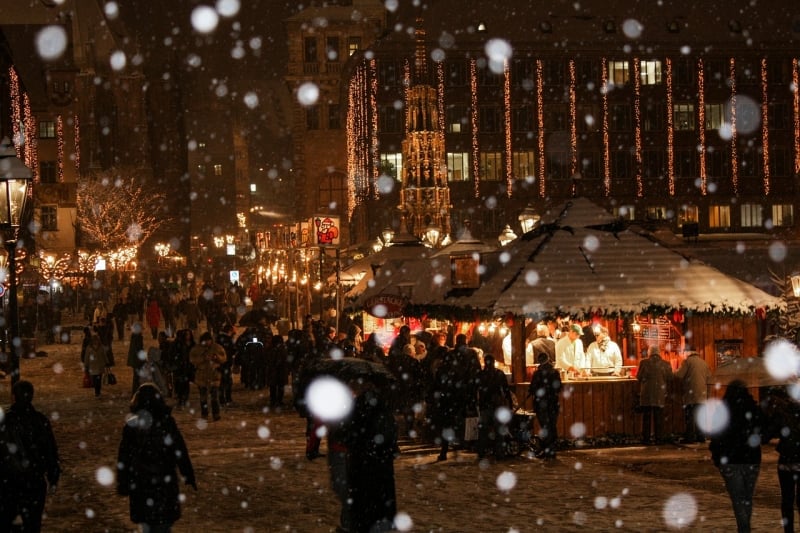 Nuremberg is the second-largest city of the landlocked German state of Bavaria. Mostly fashioned as a medieval realm, Nuremberg will surely give you a storybook experience beneath the falling snow and enchanting village-like architecture! An educational tour at its main attractions such as the Imperial Castle and Albrecht Dürer's House will only be a prelude to the thrilling experience their Christmas market has to offer. Make your way to the central square of Nuremberg's Old Town and get ready to explore this exciting bazaar. 
The first thing you need to know is that it is filled to the brim with culinary delights. Get your hefty share of the famous Nuremberg Bratwurst (sausage) freshly grilled on open fires right there in the market. Your kids will also drool over Nuremberg's signature Lebkuchen (gingerbread) coated in various flavours like chocolate and strawberry. And get this — Nuremberg's holiday tradition of preparing Bratwurst and Lebkuchen is more than 600 years old. That's when you know you're eating something legendary!
Equally as important is the collection of holiday gifts in the market. Take your pick from local finds such as wooden toys, music boxes, candles, knitwear, and everything else that would give you festive nostalgia. Lastly, hop on a stagecoach tour to stay cosy and warm while exploring the makeshift village. Christmas markets in Europe don't have to be uncomfortable!
2. Montreux, Switzerland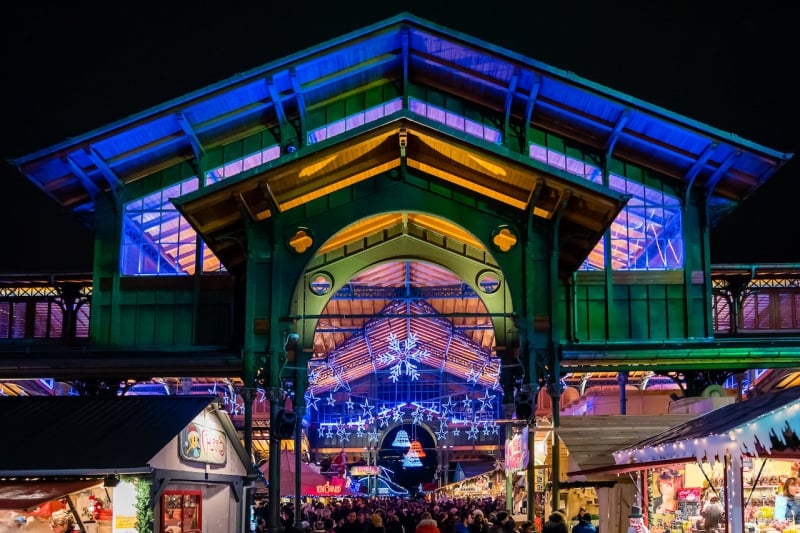 Switzerland may be known for its snow-laden mountains, but much love is also in order for the quaint town of Montreux. Nestled at the foot of the Alps and overlooking Lake Geneva, Montreux is Switzerland's hidden holiday gem. This simple town will surely make your heart feel all fluffy and warm once you see all the effort it puts into the local Christmas market!
Lined with 172 charming chalets on the lakeside, Montreux's Christmas village transforms into one of Switzerland's largest markets, come December. The chalets sell everything under the sun, from local cuisine to winter fashion and handicrafts. These cabin-like stalls, along with potted plants dotting the promenade, are elegantly accessorised with boughs of holly and holiday lights. Just imagine how that looks against Lake Geneva's glimmering water!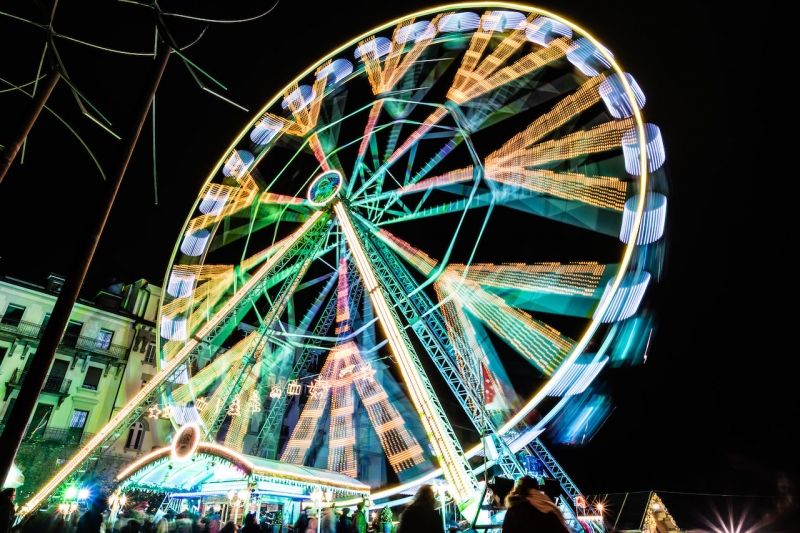 But for a brighter experience, check out the new interactive light installation this 2019 right in front of Freddie Mercury's statue (The Queen singer loved Montreux, ergo the monument). The more you pedal on a bike, the more the trees and reindeer light up. Don't forget to ride the giant Ferris wheel, and take photos with the jumbo Rudolph the Red-nosed Reindeer by the waterfront, too!
3. Prague, Czech Republic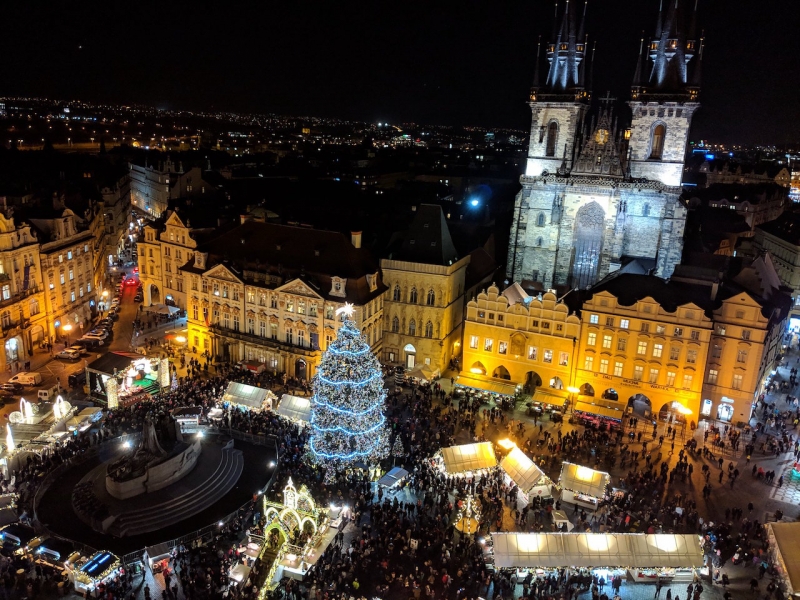 Now let's return from where I left off at the start of this piece — good ol' Prague. Even Filipinos on the opposite side of the world have heard of the Czech Republic's Gothic beauty and hope to one day visit its capital city. Despite its freezing temperatures, Prague undoubtedly has one of the most hardworking Christmas markets in Europe, which makes winter travels there all too worth it.
There are two Christmas markets, the main one at the Old Town Square, and another one at Wenceslas Square; both only five minutes away from each other. Apart from everything I've said in my introduction — giant Christmas tree, pastries and all — you're bound to fall in love with the assembly of vibrantly decorated wooden huts. Here, you'll find everything Christmasy: wooden toys, hand-stitched dolls, scented candles, embroidered lace, hats and gloves — there's easily something to buy for all ages!
And since it's Christmas, why not pack on the pounds? At the Old Town Square Christmas market, you'll find large hams roasted on skewers, barbequed sausages, Hungarian flatbread, and sweet-smelling pancakes. Top it all off with honey wine, hot chocolate (my favourite!), or their famous Czech beers! Enjoy your hearty meal as you watch the light show of the towering Christmas tree and join in the holiday cheer.
Also read: 10 Fairytale Castles In Europe Filipinos Need To See
4. Riga, Latvia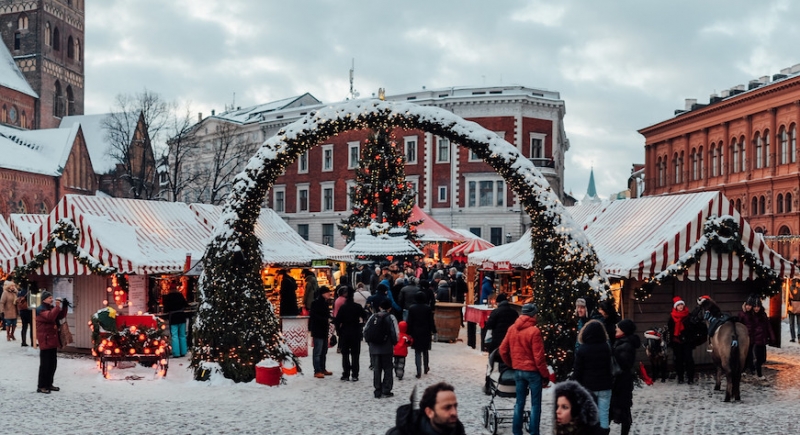 Riga is one underrated Baltic destination, considering that this is where the first-ever Christmas tree was set up back in 1510. Travel-wise, I know very little about it, but it's easy to see why travellers fall in love with such a quiet city. Its city centre alone teems with inspiring Art Nouveau architecture more than any other place in the world, making it all too worthy of being a UNESCO World Heritage Site. It is also at the city centre where three of Riga's Christmas markets are found. There are two more at the Old Town and one at the Esplanade Park. To see the most captivating one, head to Doma Laukums (Dome Square) at Riga's Old Town!
Though not as massive as other Christmas markets in Europe, this one purely embodies a more intimate setting many Filipinos seek during the holidays. Everything about it looks picture-perfect: The hulking pine tree colourised by a multitude of Christmas ornaments, a warm fire pit, and striped tents of red and white that sell woollen sartorial pieces on top of hot drinks. Cult favourites would be the market's mulled wine, hot apple juice, and even hot beer! 
You can't leave without munching on their local version of gingerbread. Riga serves its gingerbread in many shapes, from lollipops to Santa Claus. Try their roasted almonds in various flavours, too. I heard the best version was cinnamon — the culprit behind the market's tempting scent. However, the most beguiling facet of this Christmas market is the farm animals waiting at the mini barns for your children to pet and feed. Isn't that cute?!
5. Strasbourg, France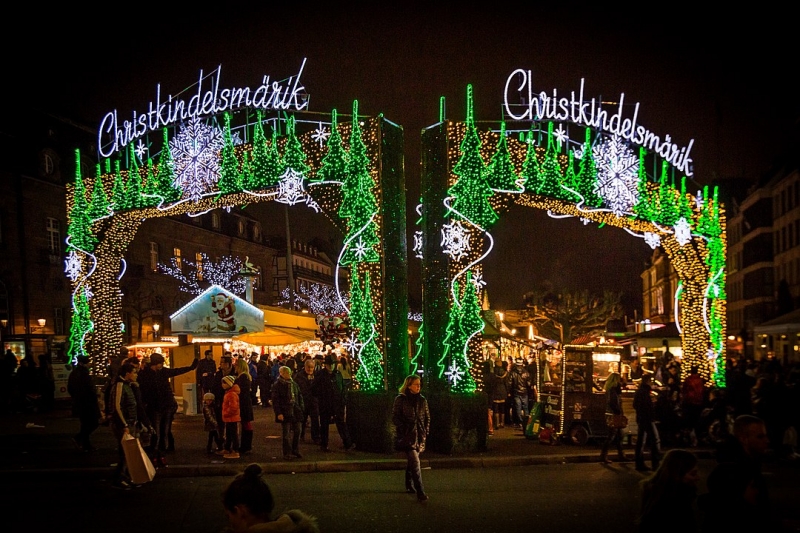 This list of Christmas markets in Europe wouldn't be complete without the Capital of Christmas — Strasbourg, France! Find Europe's oldest Christmas market at Grande Île (Grand Island), a UNESCO World Heritage Site in Strasbourg's historic city centre. Strasbourg as a city is always festively dressed in hypnotising lights from its public streets to private establishments. But it gets even better once you step into the glorious bazaar Strasbourg whips up every year.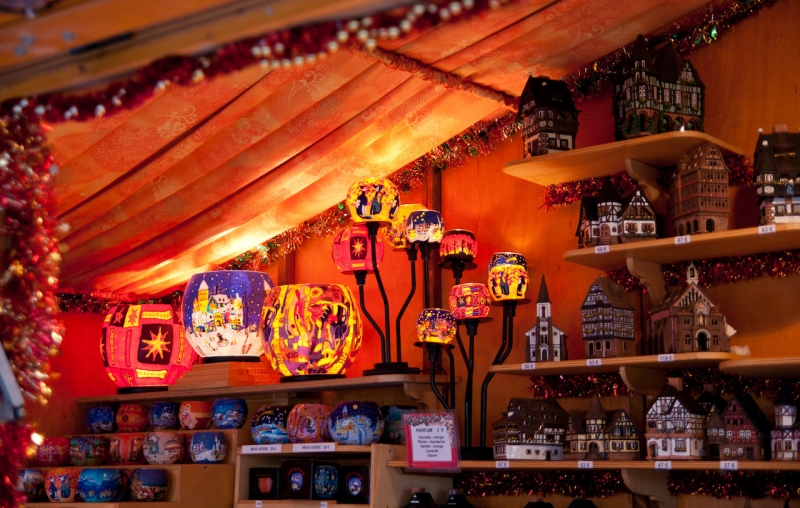 With 300 wooden chalets, it's impossible to explore this Christmas market in one go. Hence, you have every excuse to go back and forth, feel blissful under the glowing lights, and snap a ton of IG-worthy photos. This market has everything most Christmas markets in Europe have to offer: a surplus of Christmas ornaments, holiday gifts for all ages, and plenty of Yuletide house decorations. Take a gander at all these local products while indulging your palate with authentic bredele cakes and goblets of hot wine!
What's more, the kids and kids at heart will surely have a blast participating in all the Christmas market activities. There's a petite France, a skating rink, children's workshops, nativity scene tours, and even food tours your whole family can join. You have no excuse for missing out on any of the city's culinary staples at this point! There are more events to mention; my best advice is to set aside time for the Christmas market every day that you're in the city. That way, you'll hardly miss a thing!
6. Copenhagen, Denmark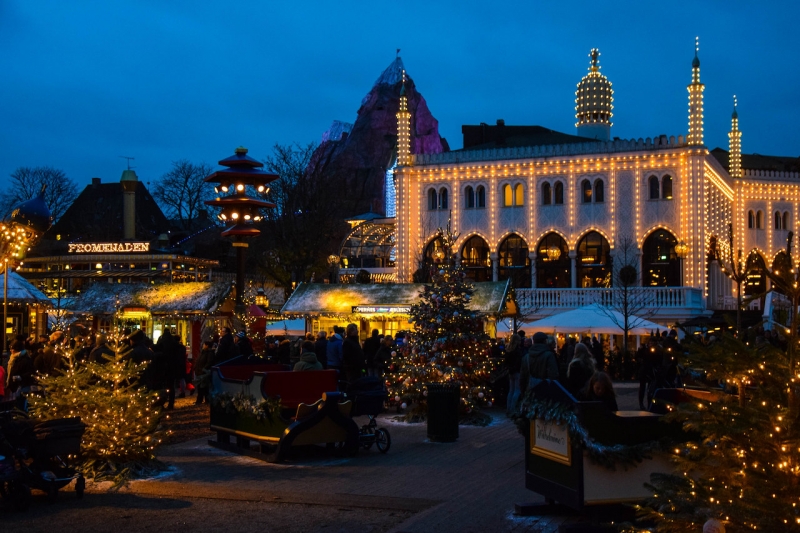 They say that out of all the Christmas markets in Europe, Copenhagen's embodies the philosophy of hygge best. This is a Danish and Norwegian term signifying a quality of cosiness which elicits a state of well-being. No other market in Copenhagen reflects this better than the Christmas market at Tivoli Gardens! I guess you can say that this particular holiday bazaar is a cross between intimate and grand. It doesn't have that many chalets, with only 60 pine-decked cottages filling the market. But what it lacks in chalets, it makes up for in warm, festive fairy lights. 
This year in particular, Tivoli Gardens will reportedly have 70,000 illuminating Christmas baubles to spark the night. Each lustred evening will also be appointed with more than 1,000 Christmas trees set aglow for everyone's viewing pleasure. Add the artificial snow (or highly possible snowfall) into the mix, and you've got yourself a sweet and dazzling winter wonderland.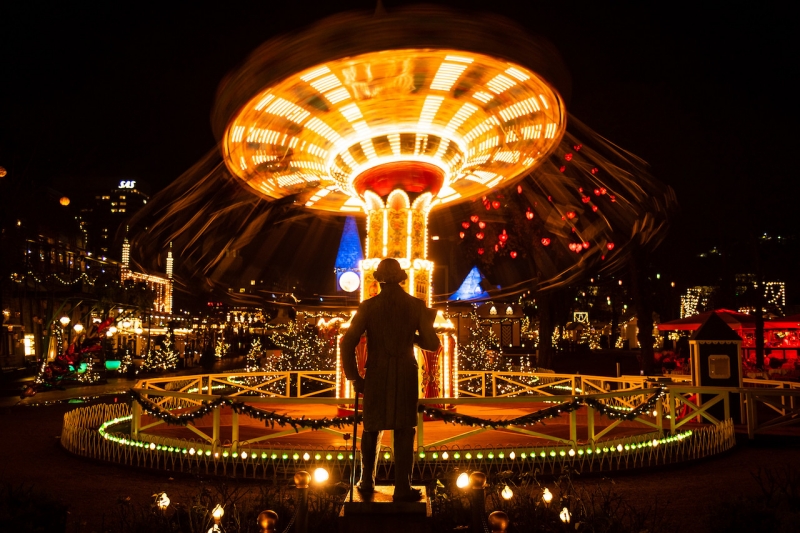 Like other Christmas markets in Europe, the chalets in Tivoli sell an array of holiday goods such as leather and knitted products, along with handicrafts and deli items. But aside from keeping your shopping bags and bellies full, look out for other attractions. There's a skating rink, a Christmas cabaret, and firework displays to end your night with a bang! A production like this is sure to leave you in a grateful and positive disposition, just like what happy Christmas and hygge are all about!
7. Vienna, Austria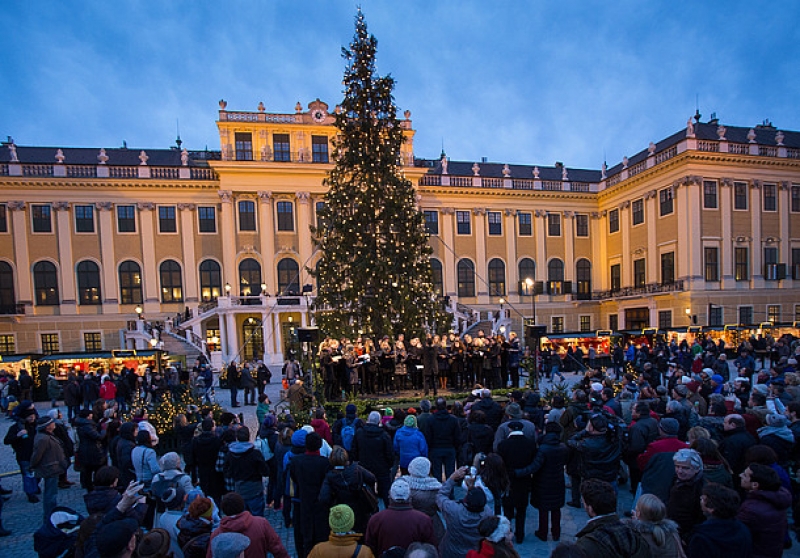 Last but not least, I can't finish this article without showing some love to my favourite European destination. Admittedly, I haven't experienced Vienna in December, so dream with me as I talk about all the promising details! Vienna has plenty of Christmas markets throughout its enchanting city. But out of all of them, Schönbrunn Palace and Belvedere Palace's Christmas markets stand out. Each location bedazzles with their makeshift villages set against striking baroque fortresses. 
This year, the Christmas village at Schönbrunn Palace will boast of 60 festive chalets. They may be few, but the atmosphere alone will be enough to draw you in. Imagine the soft glow of silver and gold emerging from huts, pillars, and the towering Christmas tree at the centre of all the activity. A live band serenades aimless wanderers with classical music as they sup to Viennese sausage and freshly harvested wine.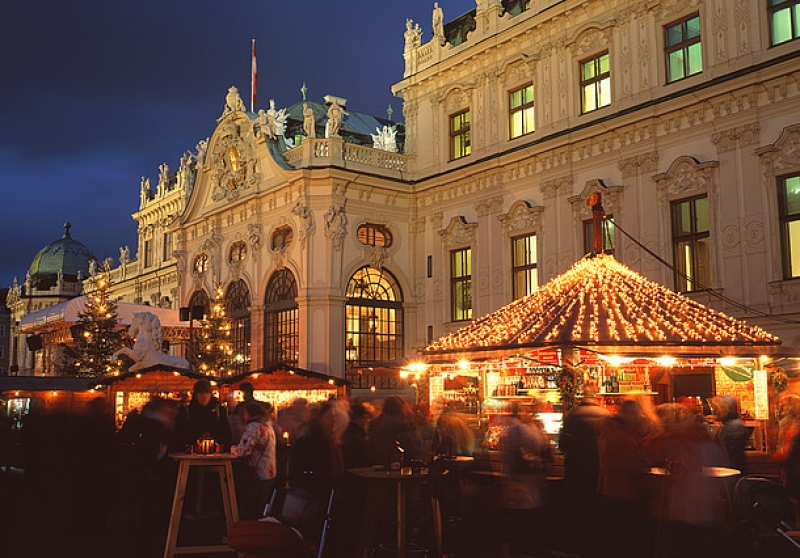 Belvedere Palace, on the other hand, will only host 40 chalets elaborately festooned with fairy lights. This makes the Christmas market ideal for intimate conversations and romantic walks. Admire the illumination of the imperial grounds and take in the stunning view across the lake. Give in to the sweet scent of Vienna's signature apple strudel while you shop the market's local handicrafts. With hearts and appetites full, it doesn't get dreamier than this!
Also read: The Great Austria Adventure: 7 Best Experiences For You & Your Family
BONUS: Salzburg, Austria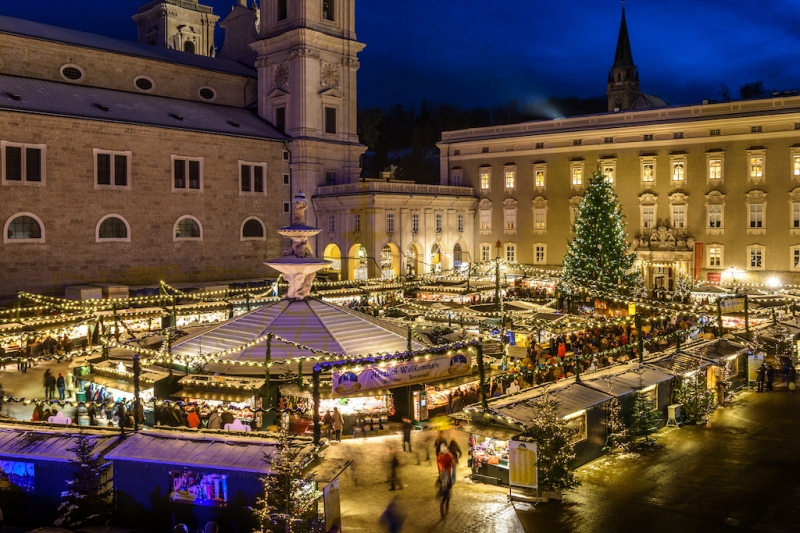 While you're staying in Vienna, go on a day trip to Salzburg (or vice versa) to see the assembly of the most magical Christmas markets in Europe! You'll find these uniquely-built markets at several Salzburg attractions such as Hohensalzburg Fortress, Sterngarten, Mirabellplatz, Schloss Hellbrunn, but none more important than the magic at Residenzplatz. Residenzplatz is the heart of the city's historic centre and the focal point of Salzburg's holiday markets because it features one of the oldest Christmas markets in the world.
Though these markets are decked with golden fairy lights, Yuletide culinary staples, and all the nostalgic holiday finds you could ever shop, their most important aspect is the music. Salzburg, after all, is the City of Mozart, and it honours Mozart's musical legacy by providing everyone with a live choir at its Christmas markets every day. Residenzplatz features approximately 90 choirs each year, a singalong event, and cultural performances to keep the Yuletide spirit bright.
One of the most compelling highlights is Salzburg's annual Silent Night Tour. Yes, this is where the song Silent Night originated! Hence, tune in to every element of the city's Christmas markets be it a nostalgic song or the fragrant scent of gingerbread and cotton candy. Together, they make a harmonious display of the best holiday celebration in Europe.
How inviting and enchanting all these Christmas markets in Europe seem to be! If only flying to these destinations was easier for us. But we can always dream, bide our time while saving up for the best European Christmas ever. Until then, watch out for seat sales at Flight Deals — Philippines. You never know when an affordable Europe flight could be just around the corner!