Alright you Coldplay fans… I know it's sad to see that ticket prices for one amazing Coldplay night in the Philippines are so expensive compared to our neighbouring countries, and because of this, many of you are thinking of flying out of the country and see the concert there instead.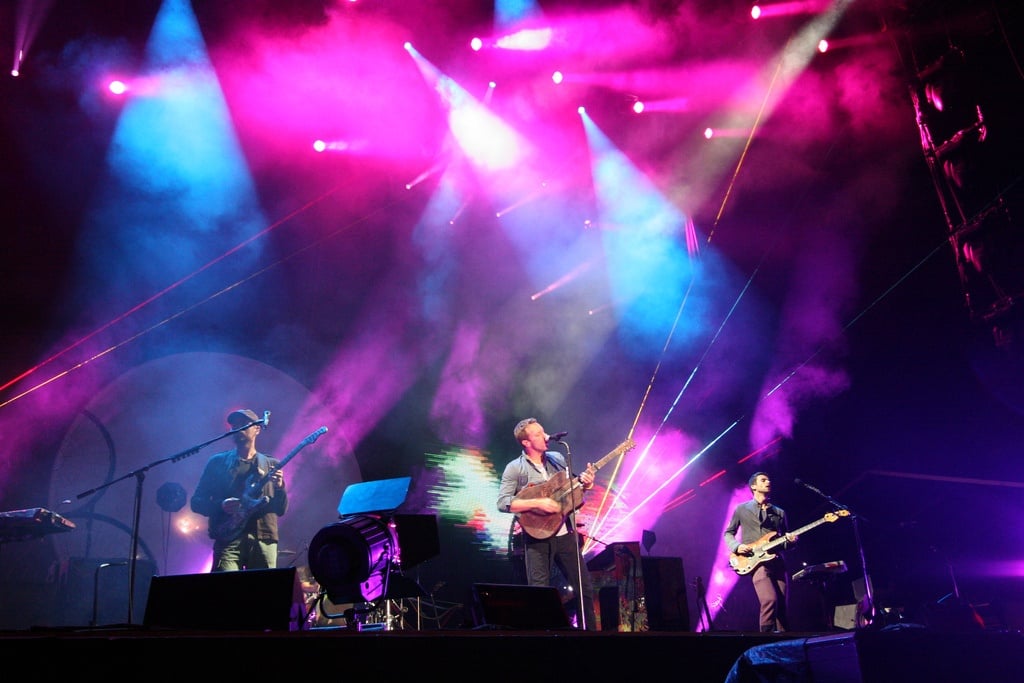 Image credit: Christopher Johnson
Based on what I have found online, a front stage ticket in Korea only costs ₩123,200 (₱5,180)! So I made a sample breakdown of expenses for 3 days stay in Korea plus the most expensive ticket for that concert. I'm sure it'll beat the VIP price of ₱22,500 here! Read on.
Also read: I Travelled to South Korea for 4 Days with an All-In Budget of Only ₱15k
Airfare
Okay, let's start with one of the most expensive parts, the plane ticket. Usually, AirAsia offers the most affordable seats to Seoul from Manila, especially during seat sale promos. During promos, you can get a seat that ranges from ₱3,500 to ₱8,000 round-trip all-in. So let's say you're able to grab one that cost ₱6,500, plus of course the travel tax of ₱1,620.
Air fare – ₱6,500
Travel Tax – ₱1,620
Accommodation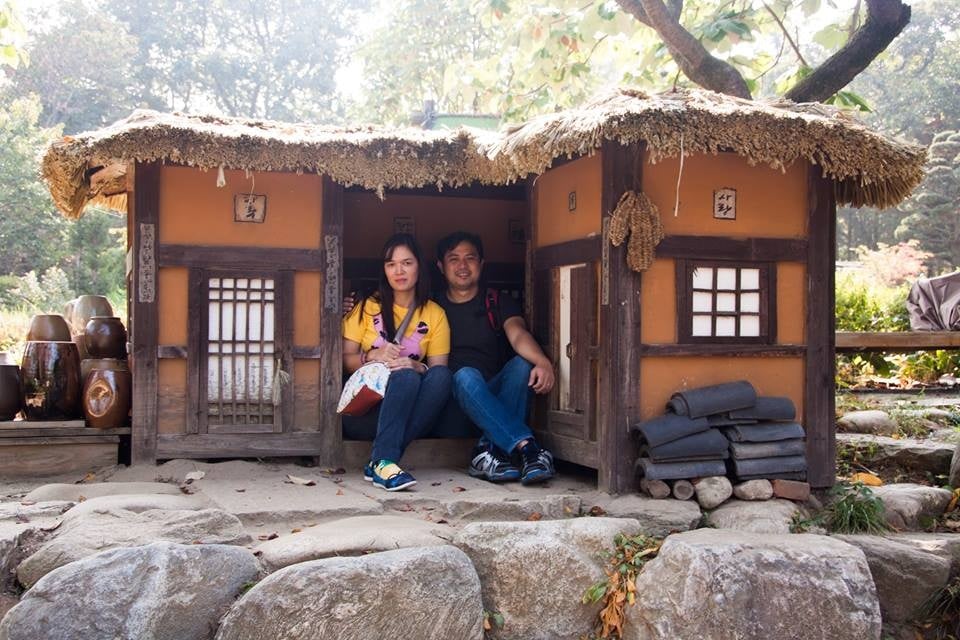 Nami Island
There are lots of budget hostels and Airbnb stays in Korea that offer cheap and quality rooms. Remember, you only need a place to sleep at so if your budget's tight, then definitely consider this and forget staying in luxury hotels.
You can browse for rooms in Airbnb, Hostelworld.com, Agoda.com, TripAdvisor, Booking.com or directly in the hostel's/guesthouses' websites. Much better if you have relatives or friends there willing to adopt you for 3 days. Just bring them some chicharon or dried mango and they'd be happy.
For example, check out Kimchee guesthouse in Hongdae here.
A dorm bed in a 10-bed mixed dormitory cost ₩10,000 per night. Convert it to peso, it's just ₱419 (₩1 = ₱0.041 as of 17 Nov 2016). So for two nights, you'll just spend less than ₱1,000. Let's put ₱1,000 here.
Bed for 2 nights – ₱1,000
If you're travelling with your partner or best friend, a double bedroom usually costs around ₩30,000 to ₩70,000. Let's say you got a room for ₩45,000, convert it to peso, that's around ₱1,887.
Double bed for 2 nights – ₱3,774
Food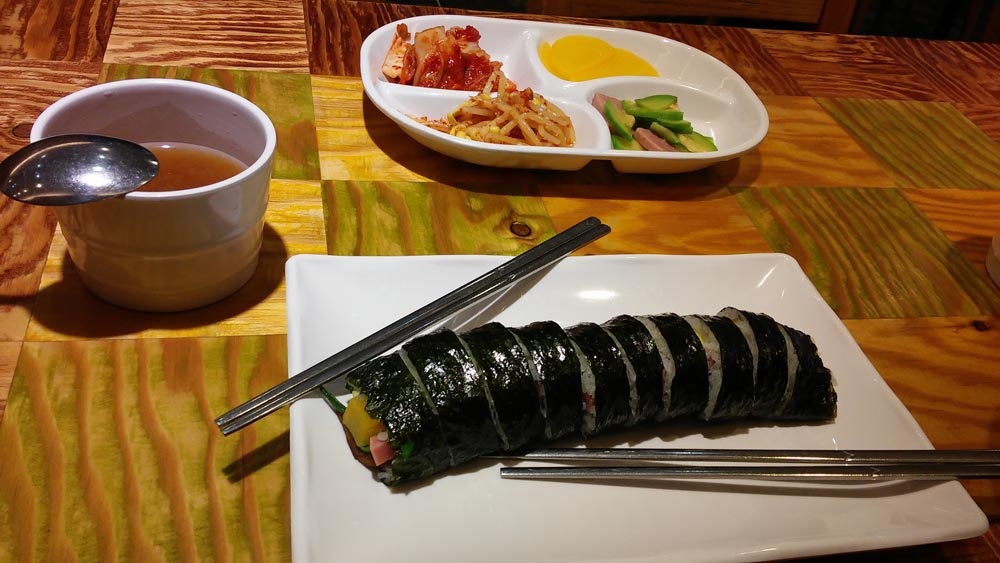 Gimbap
A meal in Korea usually cost around ₩3,000 to ₩12,000 depending on the location and restaurant. A skewered sausage in Myeongdong (a tourist spot) cost around ₩3k to ₩4k while in Hongdae (a University place), it's just around ₩2,000 to ₩2,500. One of our favourites, the Bibimbap is usually priced at ₩5k. Let's base it there.
You're gonna eat 3 times a day (assuming there's no free breakfast in your hostel), so ₩5k X 3 = ₩15k. Converted to peso is around ₱628. Multiply it by 3 for 3 days of stay is ₱1,884. Let's add another ₱500 for other necessities like bottled water and beer :D. Total is ₱2,384 for 3 days.
Transportation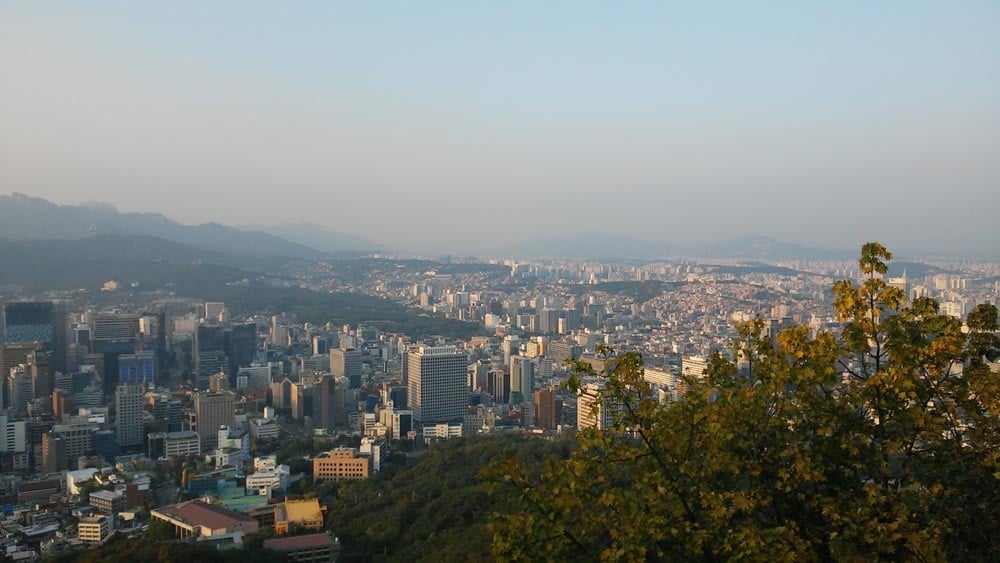 N Seoul Tower
Forget taxis. You can go around Seoul just by taking their efficient trains. Purchase a T-Money from a convenience store and load up around ₩20k. I think that'll be sufficient for a 3-day stay. You can refund the remaining balance upon return anyway. Plus, let's add the limousine bus ticket from Incheon Airport to downtown Seoul. A ticket from the airport to Myeongdong cost ₩10k. So total for transportation is ₩30k, convert it to peso is ₱1,257.
Transpo – ₱1,257
Also read: Budget Travel in Seoul: 12 Tips from First Time Visitors
Tours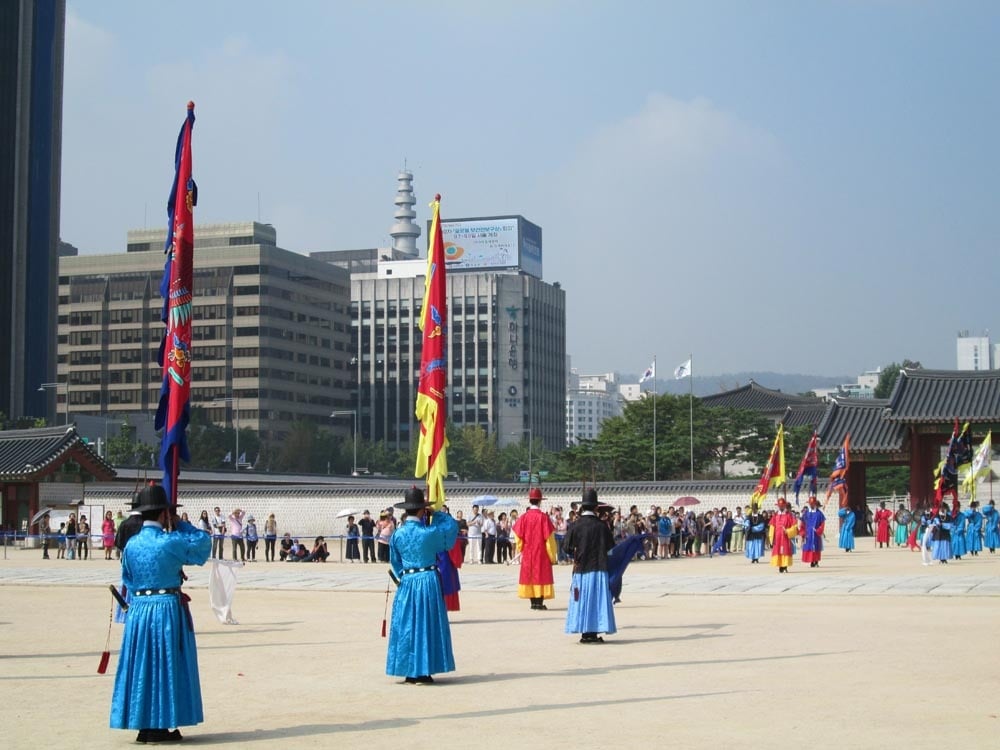 Well, you're in Korea, make the most out of it! You got lots of time to go somewhere else before and after the concert! Go somewhere you really like! Here are some suggestions:
Palace Hopping – Gyeongbokgung, Changdeokgung (including Huwon Secret Garden), Changgyeonggung, Deoksugung, and Jongmyo. An integrated pass to all the palaces is ₩10k but you can also pick one like Gyeongbokgung (watch the changing of guards) for ₩3k won.
Nami Island – Entrance Fee ₩8k. You can also visit Petite France and Garden of Morning Calm after (separate entrance fees). Allot one day for this.
Museum Hopping – I suggest War Memorial Museum and Korea National Museum. Entrance is free.
Shopping – Myeongdong, Namdaemun, Dongdaemun, Sinchon/Hongdae area.
N Seoul Tower – Cable car fee ₩8,500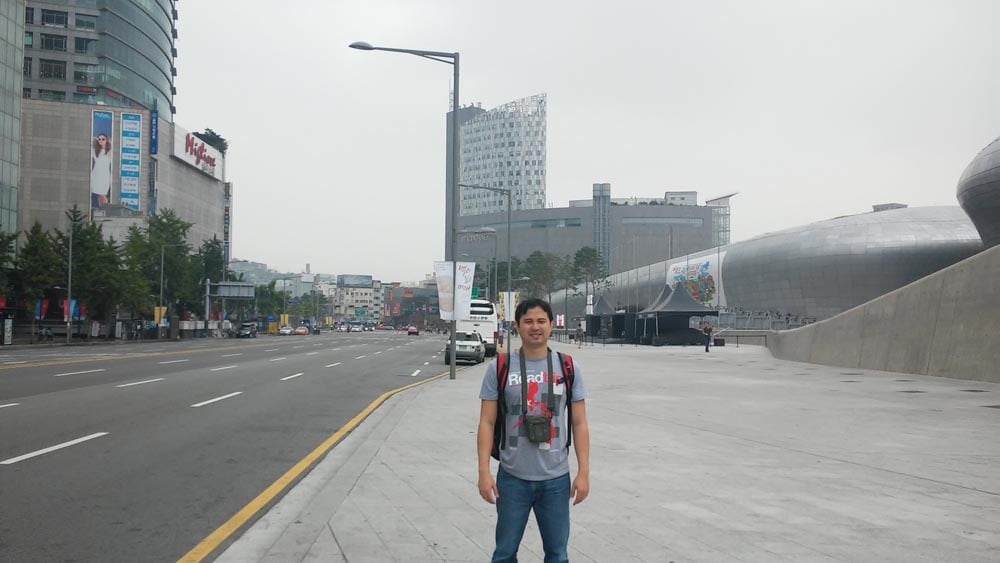 Dongdaemun
So let's say you'll go to Gyeongbokgung Palace, Nami Island, Museum Hopping and N Seoul Tower. Total Entrance fee for that is:
Gyeongbokgung – ₩3,000
Nami Island – ₩8,000
N Seoul Tower – ₩8,500
Total: ₩19,500, converted to peso is: ₱817
Also read: How You Can Survive in Seoul for FREE
Cost breakdown
Alright, so let's compute for the grand total including the most expensive Coldplay concert ticket and check if it would indeed be less than ₱22,500 (VIP ticket price here in PH).
| | |
| --- | --- |
| Expenses | Amount |
| Airfare | ₱6,500 |
| Travel Tax | ₱1,620 |
| Accommodation (2 nights) | ₱1,000 |
| Food | ₱2,384 |
| Transportation | ₱1,257 |
| Tours | ₱817 |
| Concert Ticket | ₱5,180 |
| VISA Fee | Gratis (Free) |
| Grand Total | ₱18,758 |
Really, are you kidding me? For ₱18k, I can tour Korea for 3 days and watch a Coldplay concert (front stage!) at the same time?! Even if we get a Double room or increase the ticket price to ₱6,000 it would still be less than ₱22,500! Hey, why don't we add another ₱5k for shopping for a total of ₱24k? Isn't that sweet?
Also read: Seoul, Jeju Island & Busan for 5 Days Under ₱7k Pocket Money: Here's How I Did It
Actually, the only challenge here is the airfare. So if there'll be a seat sale in the coming days be sure to grab it! For me, I'd set the limit to ₱8,000 for a roundtrip ticket. If I can't get a ticket lesser or equal to ₱8,000, I'd forget about it. Hey, Coldplay will also be playing in Singapore and a VIP ticket only costs ₱10,361! There are still options!