Contributed by Touriztadventure
Six years ago, I together with my high school friends visited Corregidor Island. It was my first time to see this historical island with my high school friends. This trip was also a first overnight with them. Yes, you had seen it right – overnight stay in Corregidor. Oh no, I stand corrected. It was a three days, two nights stay in the island. I knew what you were thinking. Three days, two nights in Corregidor?! No way! Were we crazy for staying in an island that has a long reputation of being a haunted place? Well, our vacation in Corregidor was definitely one for the books. Memorable, indeed!
Also read: 8 Haunted Tourist Spots in the Philippines that Will Send Chills Down Your Spine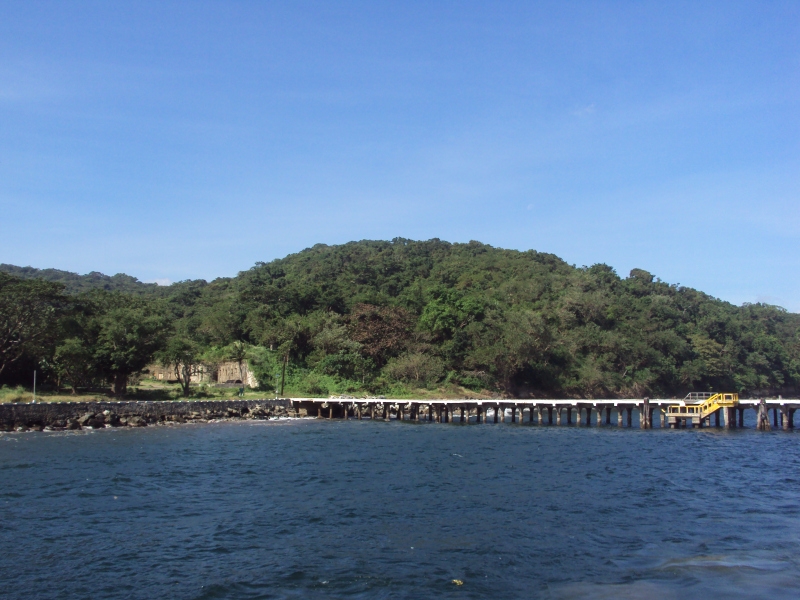 What did we do for three days and two nights in this quaint island?
Day 1: Historical tour of Corregidor Island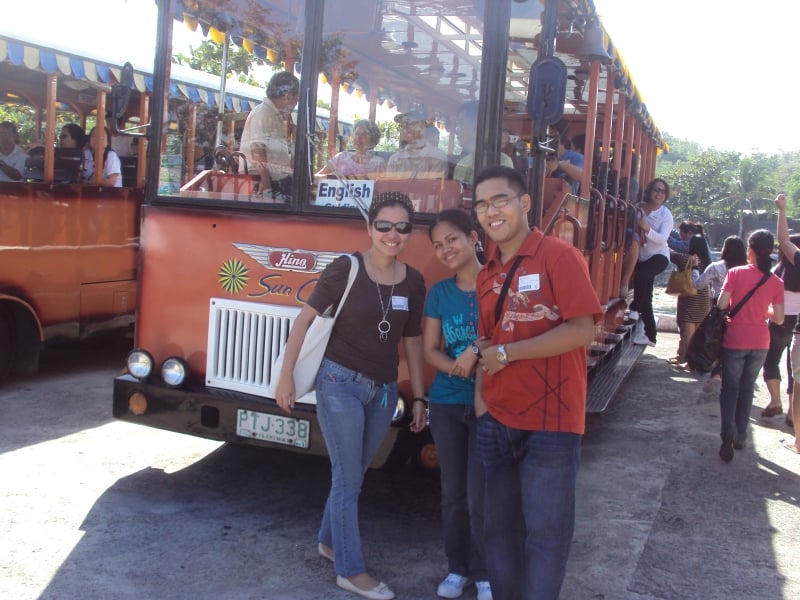 Our first day in Corregidor was spent in reliving the history of the place as well as revisiting our Philippine history specifically during the Commonwealth government under former President Manuel Luis Quezon and the time when Japanese conquered the Philippines during World War II.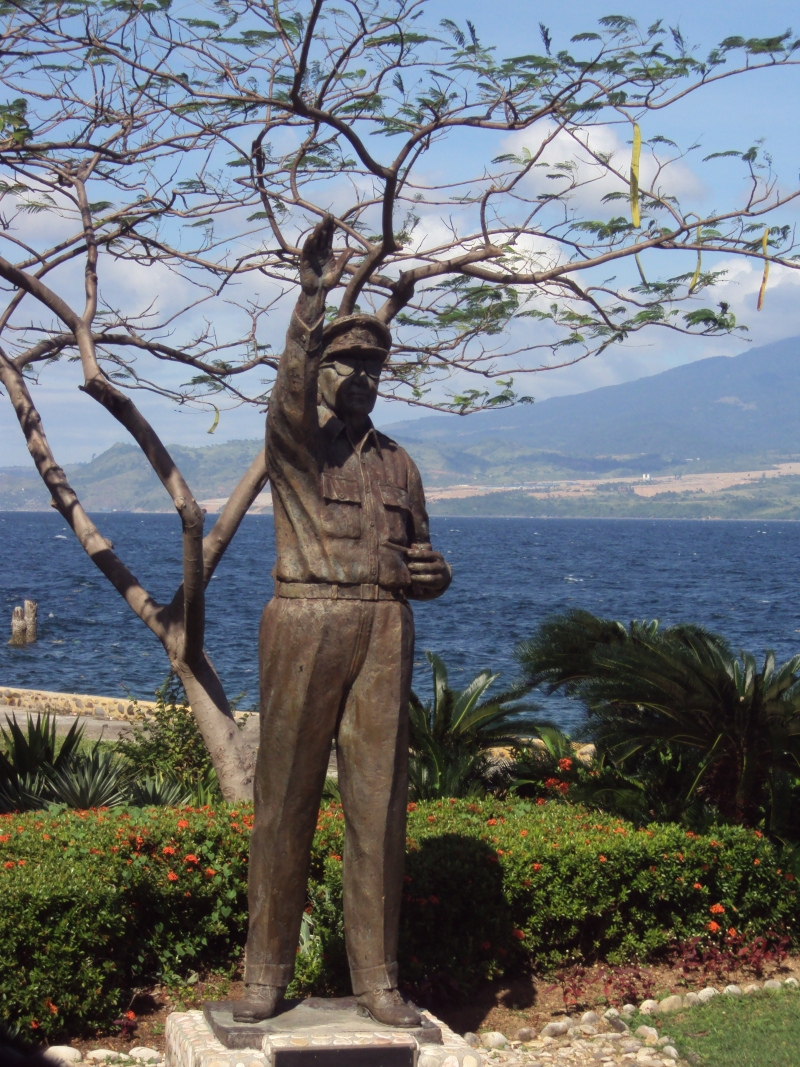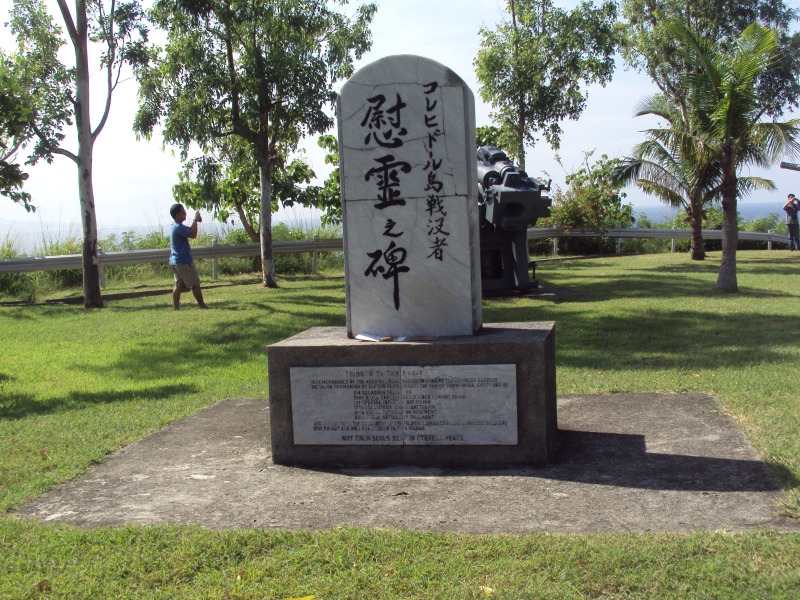 Our first stop was Lorcha Dock where General Douglas MacArthur landed on the island. Today, the statue of MacArthur stands on this spot in memory of him. Then, we went to Japanese Garden of Peace where the remains of Japanese, Filipino and American soldiers were laid to rest. After that, we headed to our next destination which was the Malinta Tunnel and viewed the Lights and Sound show. The Lights and Sound show gave us the highlights of what had happened during the time the Japanese occupied the Philippines and the significance of Corregidor in the country's colourful history. It was said that Corregidor island became the headquarters of the Allied forces and the seat of power under President Manuel Quezon. It was in Malinta Tunnel where President Quezon stayed during the Japanese rule.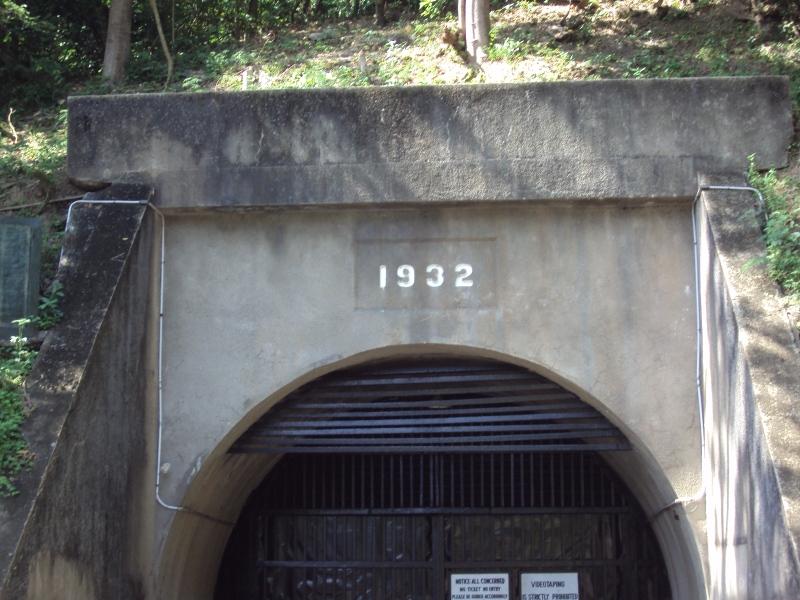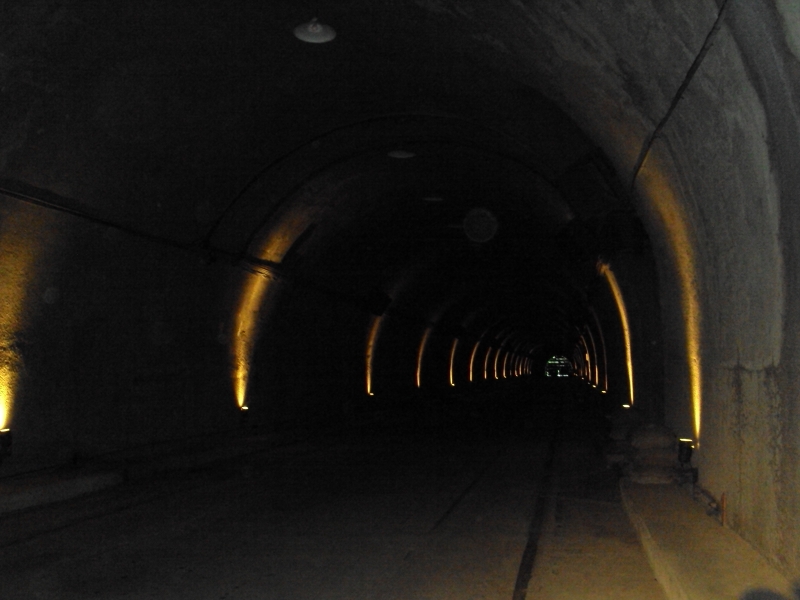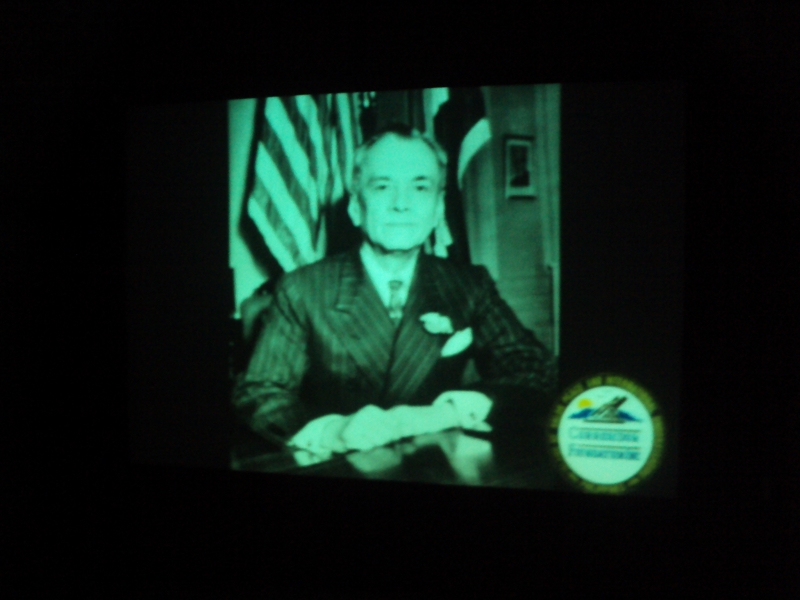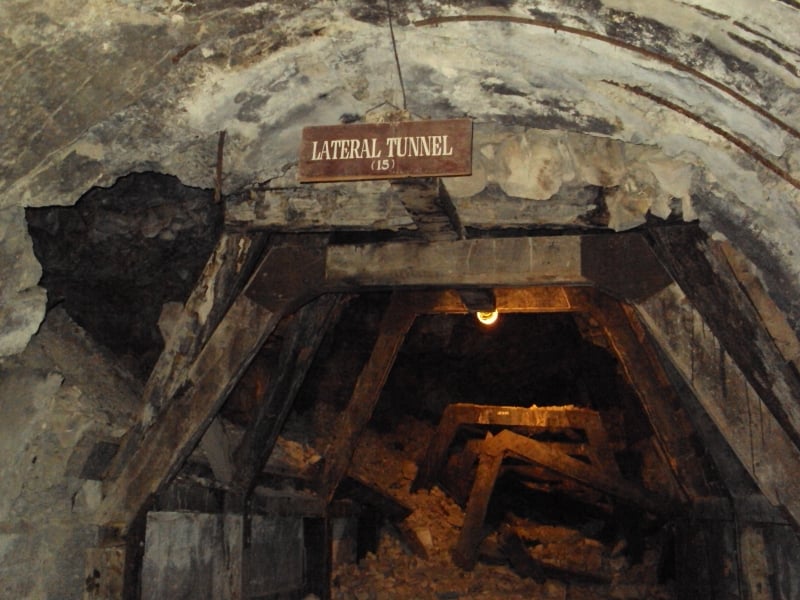 After refreshing ourselves with that piece of historical event, our group took a break to have our lunch at La Playa Restaurant. The historic tour continued as we visited other ruins like Middleside Barracks, Mile Long Barracks, Cine Corregidor, the batteries – Grubbs, Hearn, the Pacific War Memorial, Eternal Flame and the museum. We also checked other interesting places like the Spanish Lighthouse and South Dock.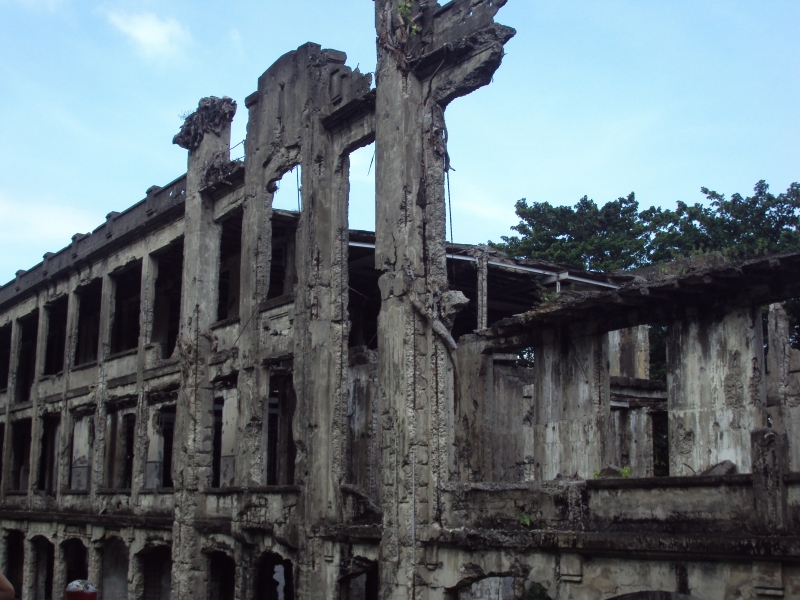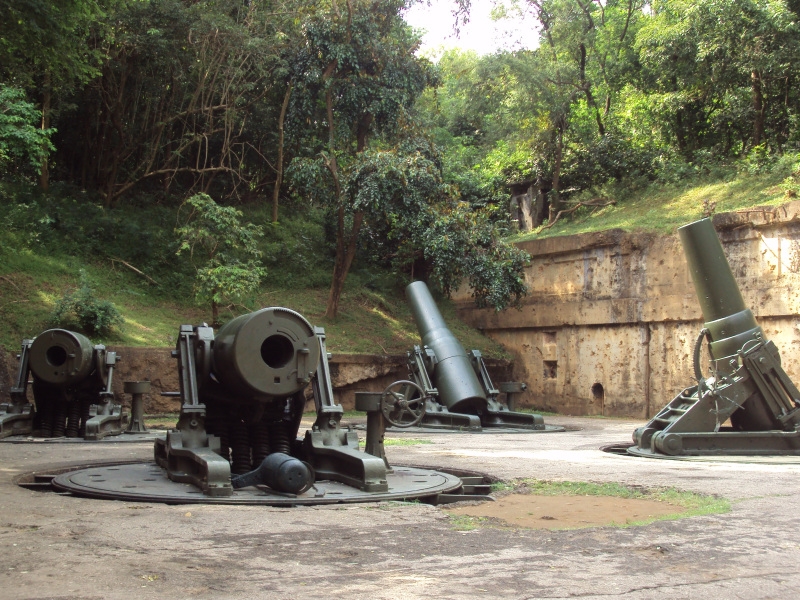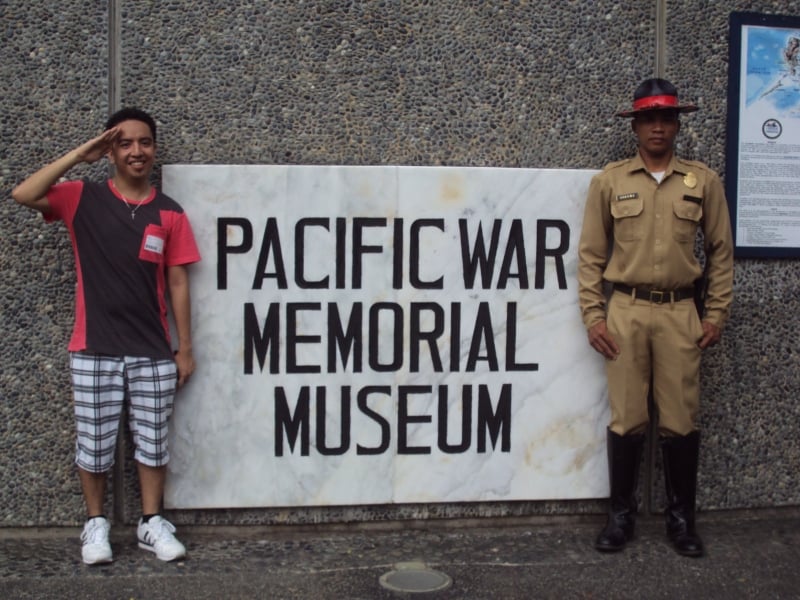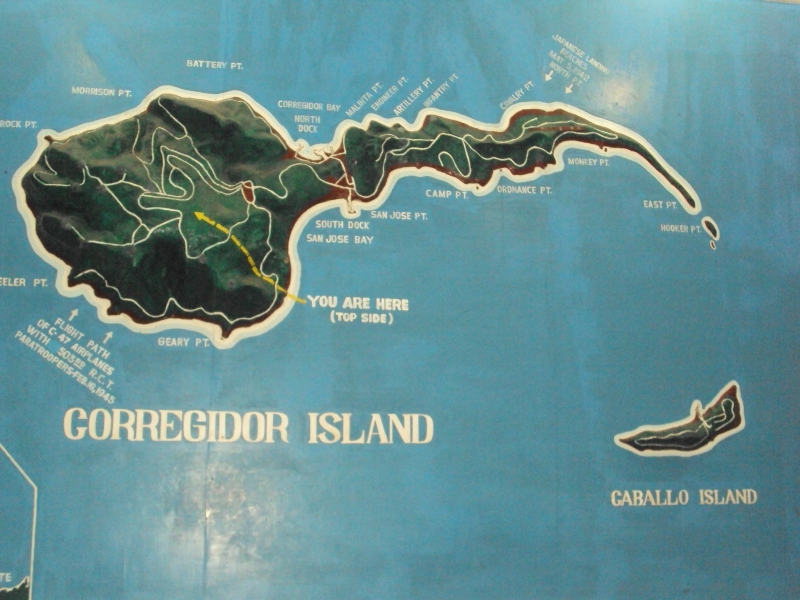 When the historic tour ended, we checked in to our hotel, Corregidor Inn, our humble home for our three-day stay.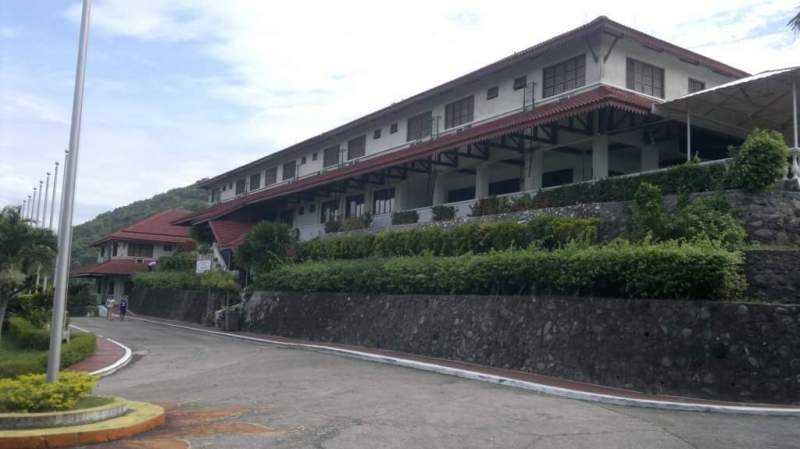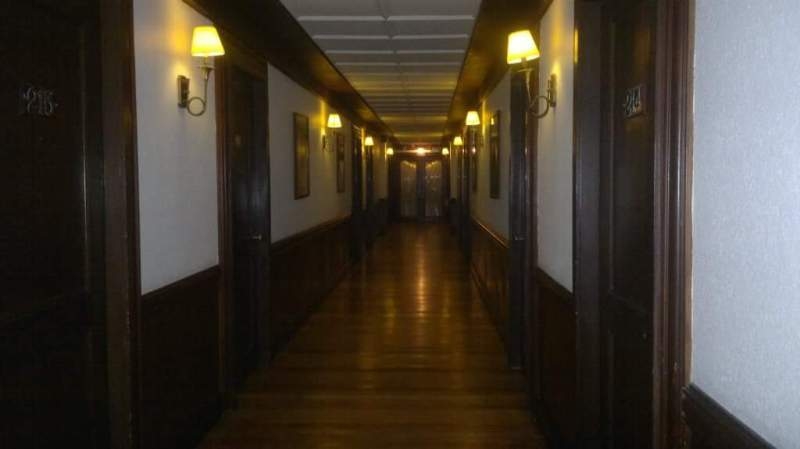 The first night was our free time when we took time to see the place again on our own before calling it a day.
Day 2: Sunrise viewing, hiking, zipline, sunset viewing, visiting army hospital ruins, night swimming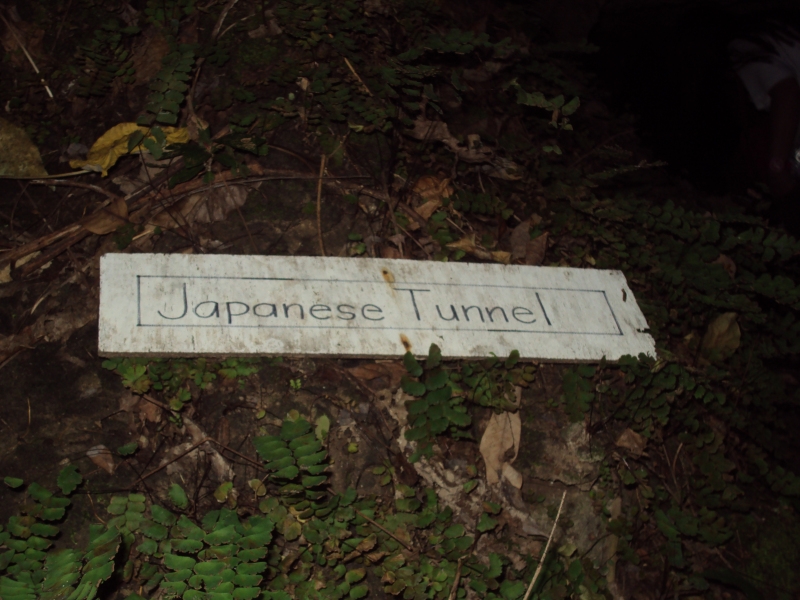 The second day started early to admire the view of sunrise at Topside. However, the sun was not cooperative because it rained. It was followed by a hiking activity where we visited the Japanese tunnel. The hike allowed us to see and enjoy the hidden caves, tunnels, cliffs and jungle. It was interesting to note that the tour guides of Corregidor were competent and friendly.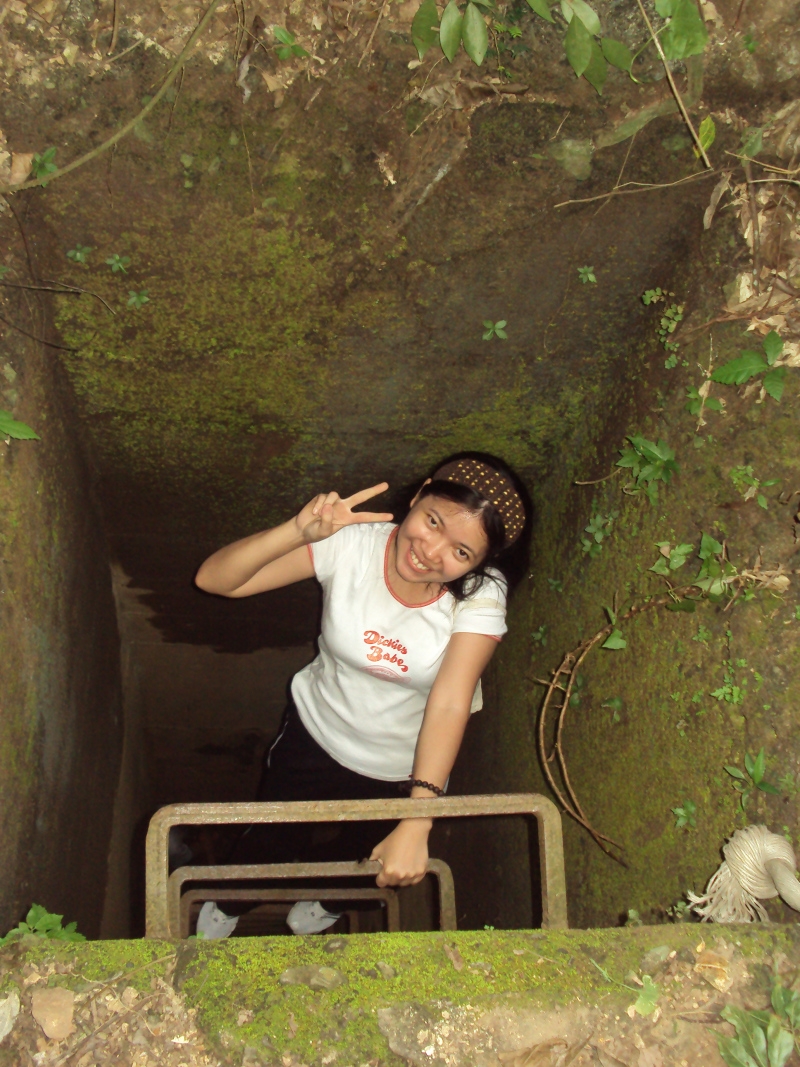 After that tiring adventure, we had our breakfast at La Playa Restaurant.
The next activity we did that day was trying out their zipline going to South Dock. Despite the short distance, I had second thoughts of doing the said activity since I haven't tried such kind of adventure. My friends urged me to do it and I did my first zipline that conquered my fear of heights. After finishing the zipline, we spent the rest of the mornings at South Dock all to ourselves. We had our instant photo shoot there. Thanks to Marvin, my HS friend who brought his tripod with him in order to capture our fun moments in Corregidor.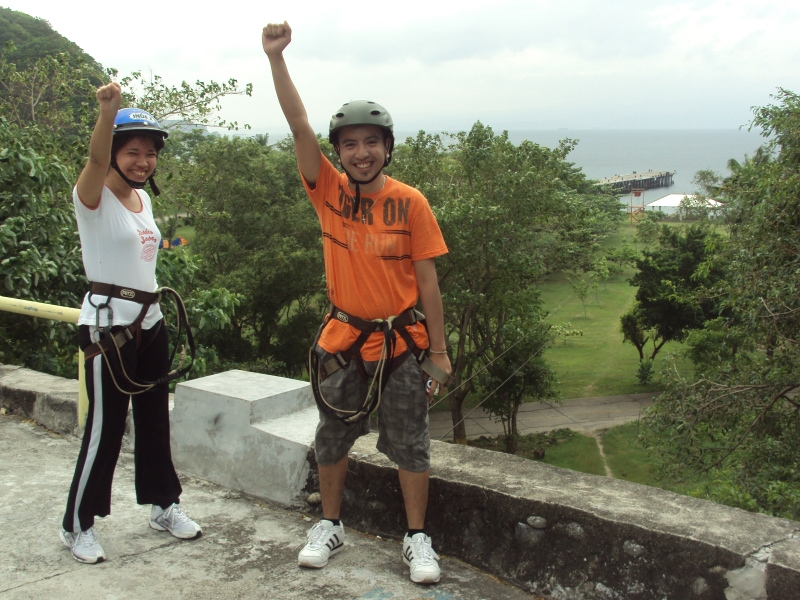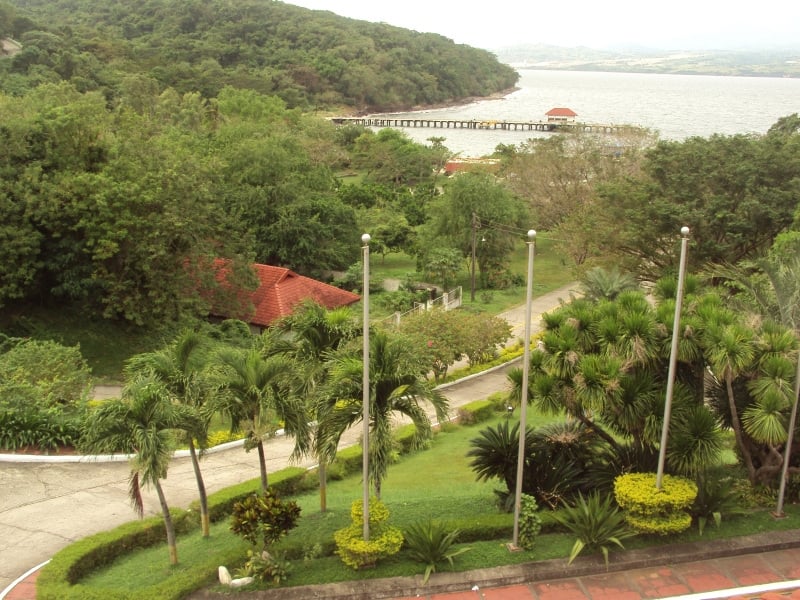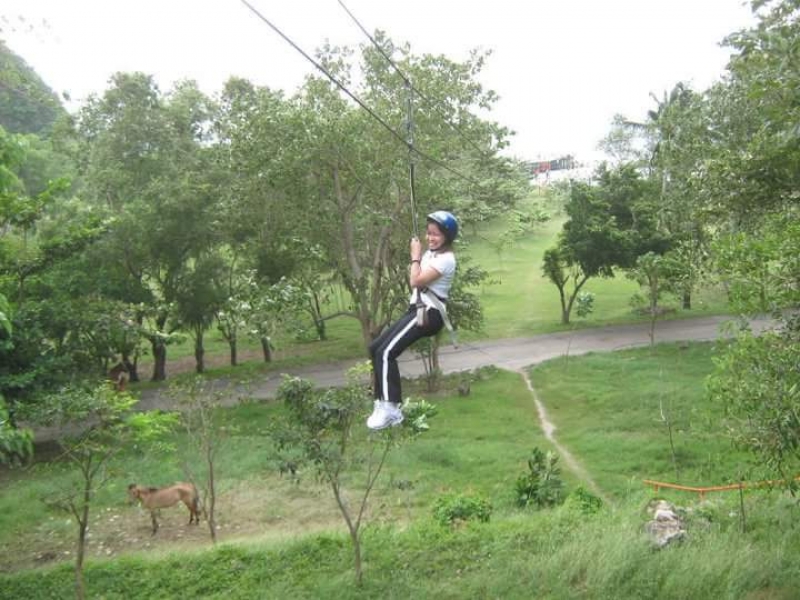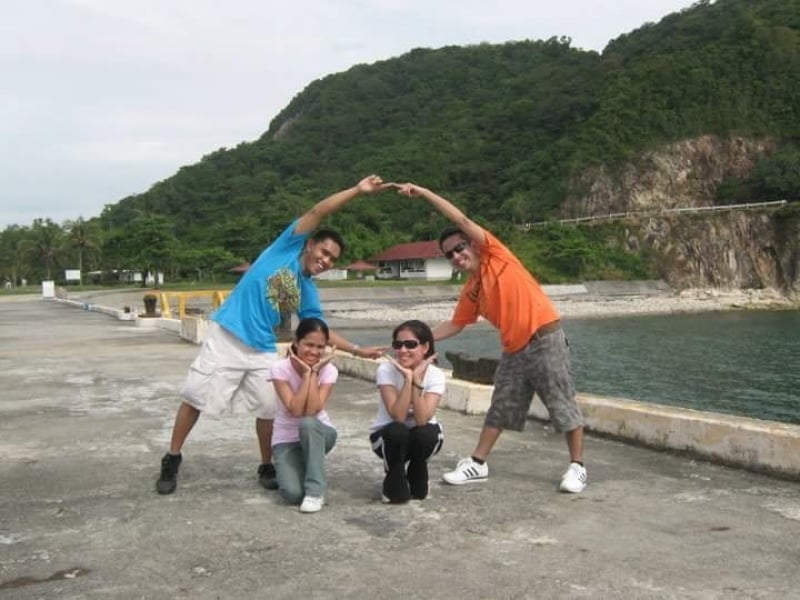 Late in the afternoon, we went again to Battery Grubbs. This time, we were there to watch the sunset. I loved the idea of witnessing the golden sun waving goodbye. I don't know why but I find this activity relaxing. I always fall in love with sunset.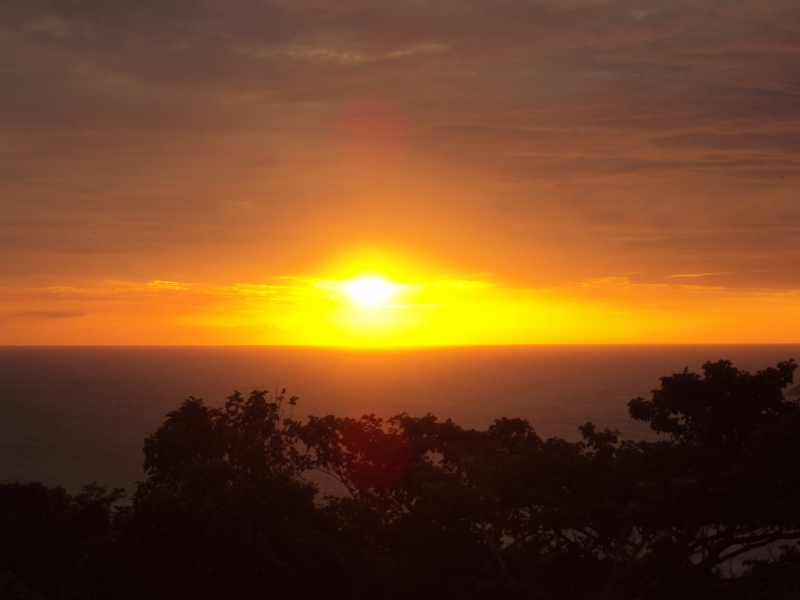 The next activity was giving me goosebumps. We visited an army hospital ruins right after sunset. I was not afraid of the dark but I was nervous going inside the hospital ruins at night. I couldn't describe how I felt then especially when the tour guide noticed what I captured on my camera. Spooky feels.
Also read: 12 Real Haunted Places in the Philippines that Will Terrify the Hell Out of You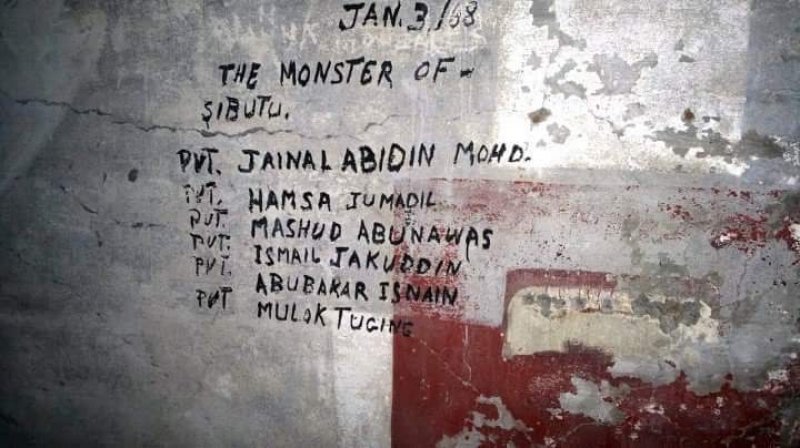 The Army Hospital had a significant part in history. It was where the infamous Jabidah massacre happened. The names of these men were painted on the wall ruins of the hospital. On 18 March 1968, the Muslim trainees were shot after an attempt by their group to air grievances against their training officers.
After that creepy experience, we went back to our hotel. To refrain ourselves from being bothered, we decided to take a relaxing dip in the hotel's swimming pool. Despite the cool breeze, we continued to swim and enjoy this hotel's amenity.
Our second day in Corregidor was an adventure to remember.
Day 3: Photo opportunity around the island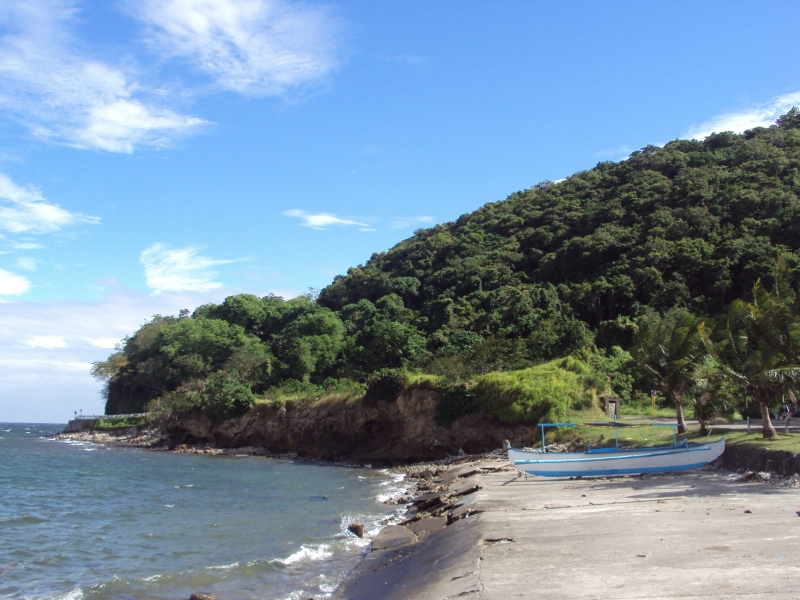 Last day of stay in Corregidor. To make most out of our time, we revisited Lorcha Dock and had our photo session. What's nice about this place is the view of the sea and mountain of Bataan. During the time, I appreciated how beautiful this historical island was. The mix of history, nature and adventure blended perfectly in this quaint island.
My three day stay in Corregidor was truly unforgettable. This was made possible especially if you were with the company of your best buddies in school. No dull moments.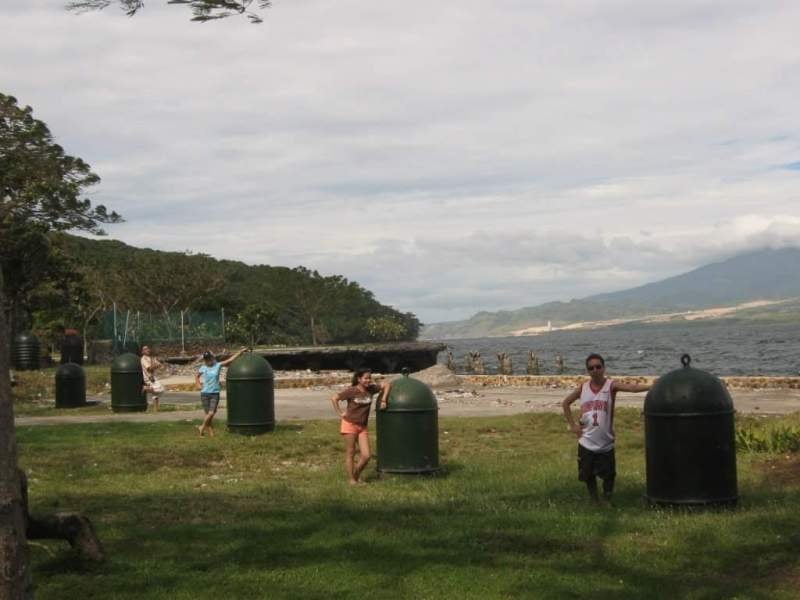 Staying at this island for such period of time led me to refresh myself with our country's history especially during the Japanese invasion. Ogling at the ruins, old batteries and beautiful sceneries and structures surrounding the island made me realize Corregidor's worth as a tourist destination. Taking courage in doing new activities such as ziplining and visiting an army hospital ruin at night, with my point and shoot camera capturing orbs enabled me to conquer my fears. Yes, it was freaking scary at first; nevertheless, you would feel satisfaction after doing things you never thought you won't do. Of course, I appreciated nature at its best by viewing the sunrise and sunset in the island. Also to mention was allowing myself to enjoy the facilities offered by the island.
The best thing about our stay in Corregidor was we felt that we owned the island for ourselves in the past three days. We were one of the few groups who stayed that long in the island. We loved that ultimate experience. We fully immersed ourselves in this peaceful island.
Also read: 12 Notable Sites in the Philippines Every History Buff Must Visit
So, if you think Corregidor was only a thing of the past, think again. There are many worthwhile activities to do in this historic island. Whether you choose a day tour or overnight, visiting this island should be part of your bucket list.