Applying for a travel visa is tedious, hassle and inconvenient, I know. Getting a visa to Europe and America, for example, is the most difficult according to many travellers. The ratio of those getting denied versus those who are permitted is very high! But why limit yourself to the visa-free countries when you can venture far out to these beautiful countries too? Here's a list of countries Filipinos can go to with easy visa processing.
Also read: 15 Exotic Visa Free Countries Filipinos Might Not Know About
Disclaimer: I am not an agent nor affiliate of a travel agency. While I've done a lot of research to gather these information, it is best to check the countries' websites to make sure you get the latest updates. I also cannot guarantee that your visa will be approved. Lastly, in these tips, I assume that you will visit the countries as a tourist only.
Visa Before Arrival
1. Japan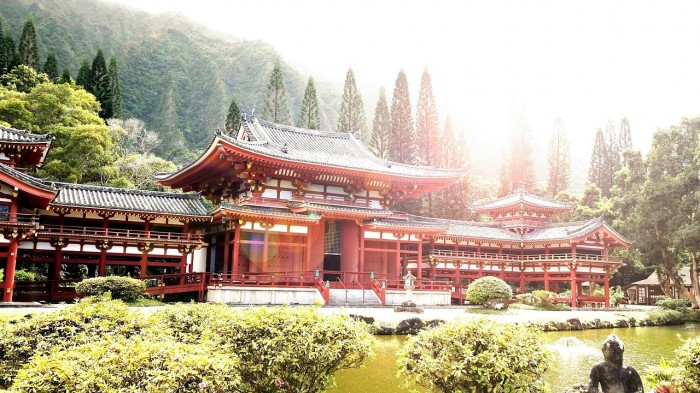 Over the years, Japan has been gradually relaxing its visa requirements to Filipinos. Entry to Japan has proven to be one of the easiest among foreign countries based on the experiences of many travellers. You simply have to prepare basic requirements to prove your identity, residence in the Philippines, income, and prove that you will return to your home country.
Note that all applications, except a few conditions, should go through accredited visa processing agencies. The visa is free but you'll have to pay the agency for processing your documents. The waiting time is seven days max, and if you applied for a single entry visa, you can stay up to 15 days in Japan but you can request for up to ninety days. You're lucky if you get a multi-entry visa!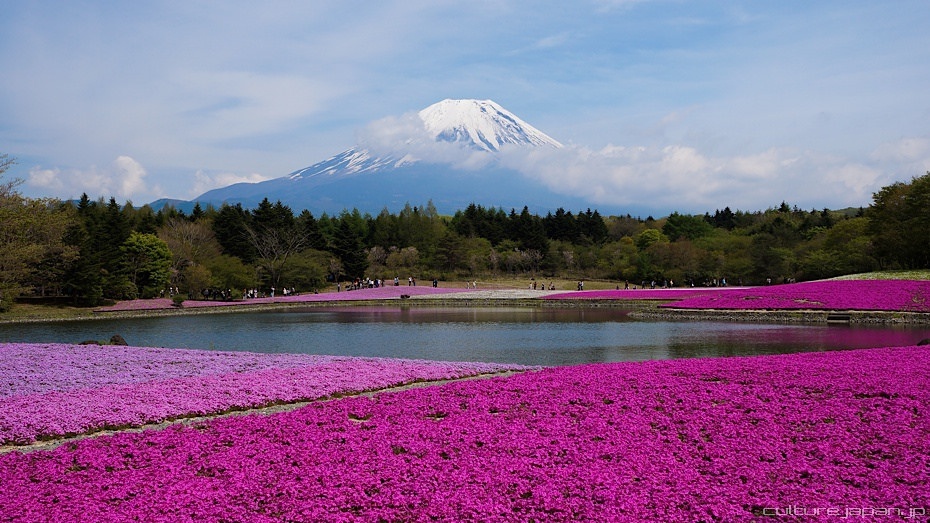 Image credit: Danny Choo
It's best to visit the Visa Section page of the Embassy of Japan in the Philippines to know more about the specific details. Please be aware that the rumours about Japan lifting its visa requirements for Filipinos is false.
Must experience: Cherry blossoms in spring, snow in winter, Japanese culture, onsens
2. Korea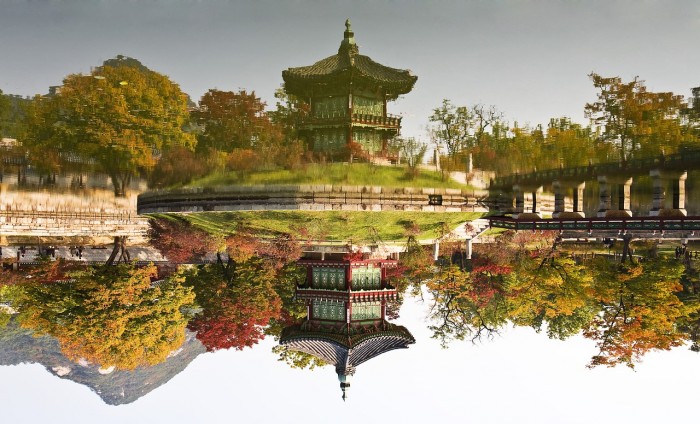 Next to Japan, Korea is also one of the easier countries to have access to for Pinoys. You'll only have to wait for five working days to claim your visa. The requirements are also reasonable and you can get a 59-day visa for free! You can also get a free multiple-entry visa if you applied for one within two years after your last visit to Korea. Again, it's best to visit the embassy's website to get updates. You can also check out our travel guide for first-time visitors of the Land of the Morning Calm.
Also read: My South Korea Tourist Visa Approved: 5 Easy Steps for Filipinos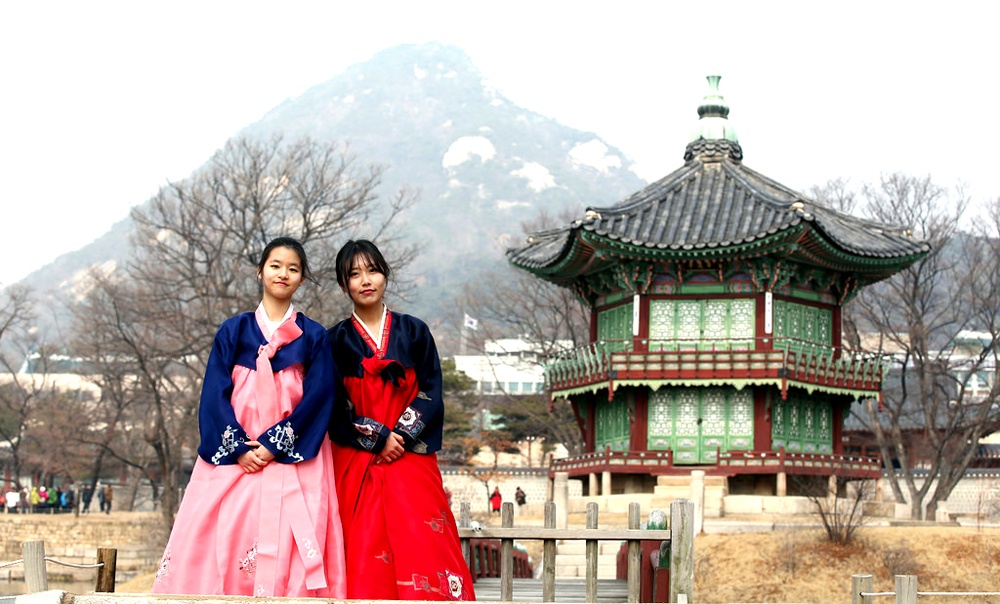 Image credit: Republic of Korea
Must experience: Nami Island, Petite France, Korean culture, KPop
3. Taiwan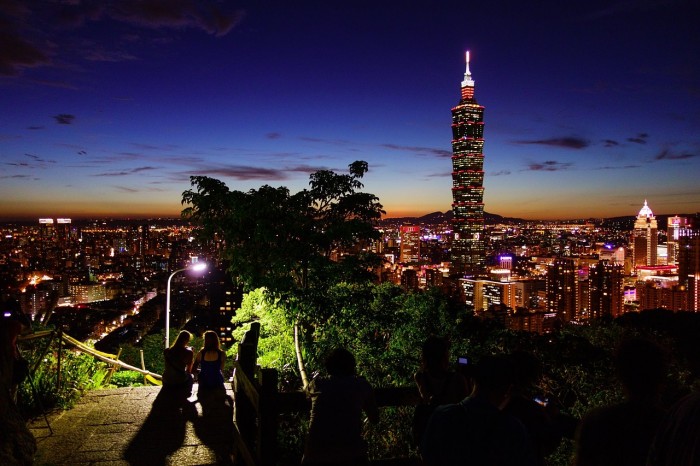 While most people love to go to Japan and Korea, only a few rave about Taiwan. Requirements are pretty much similar to Japan's and Korea's. You also have to apply via their website, then submit the requirements yourself at the Taipei Economic and Cultural Office. And guess what? You can get your visa after three working days! Just make sure that you submitted the right requirements. To learn more about applying for a Taiwanese visa and more about Taiwan, read  this Filipino Traveller's Guide to Visiting Taiwan for the First Time.
Must experience: Night markets, Elephant Mountain, themed cafes, Beitou's hot springs
UPDATE: Taiwan Now Offers Visa-Free Entry to Qualified Philippine Passport Holders
4. India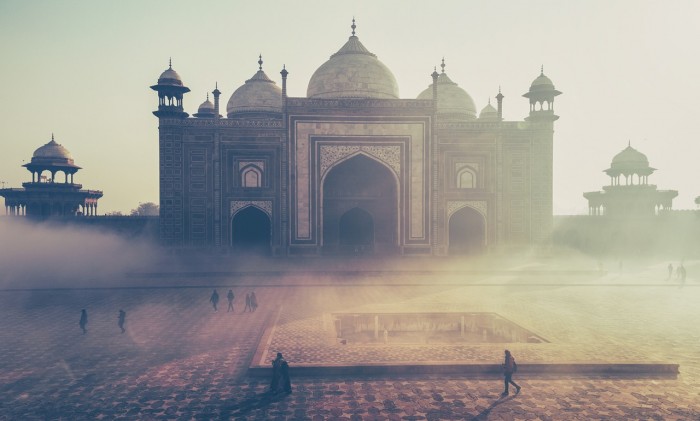 As of 2015, the Visa on Arrival policy for Philippine passport holders is no longer valid. However, processing a tourist visa for a 30-day stay is a breeze with India's e-Tourist Visa or eTV. You will have to process your application through their website. The visa fee is USD 48 plus 2.5% bank charge. Your visa will be sent to you via email which you will have to print when you travel to India.
Must experience: Taj Mahal, Holy Ghats of Varanasi, Auli, Himachal
5. New Zealand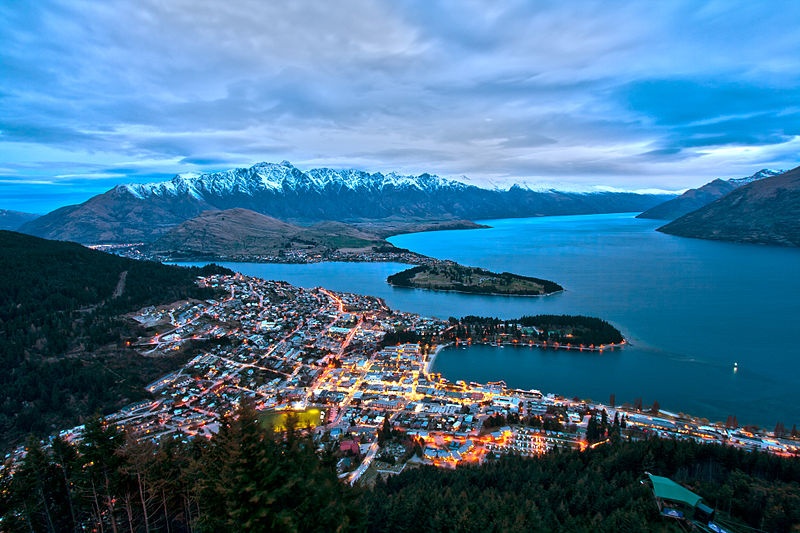 Image credit: Lawrence Murray
New Zealand's visa application is relatively easier compared to other non-Asian countries. There's only a minimal fee, and you can stay for up to 59 days.The requirements, much like any other visa application, are quite similar. According to New Zealand's website, it is optional to show a roundtrip ticket, but it would be best to have one as there's a big chance that you will be required to show a return ticket before leaving the Philippines. New Zealand's website is also very easy to navigate. Expect to claim your visa after five working days.
Must experience: Hobbiton, Nga Haerenga, Stewart Island, Mackenzie Basin
6. Georgia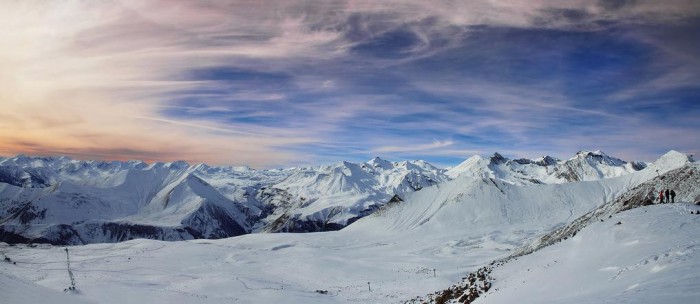 Image credit: Paata Liparteliani
Locals of Georgia do not call their country that. It is actually called Sakartvelo, which used to be a Soviet republic. Visas to Georgia used to be available upon arrival. Now, you have to apply for an e-VISA through their portal. As with any foreign destination, make sure that you have a return ticket to prove that you won't be staying for work in Georgia.
Must experience: Caucasus Mountains, local culture, architecture of the new parliament building, churches
Also read: New Zealand's Top 10 Holiday Activities
Visa upon arrival
7. Nepal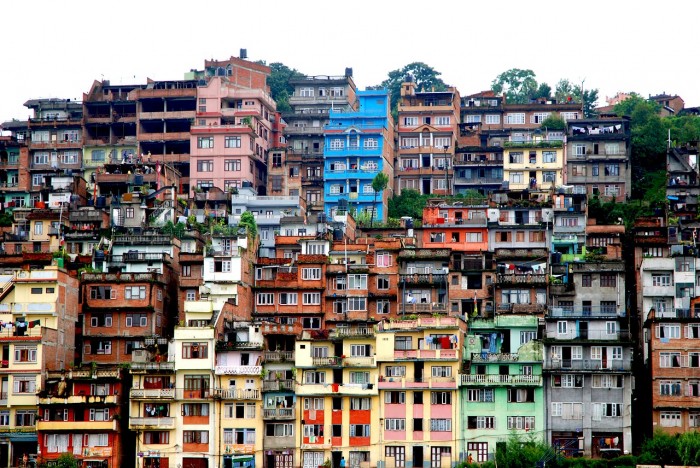 Visa application in Nepal, based on my own experience, was super easy! You just have to be prepared with your US dollars. Upon entering the airport, you will be directed to a machine where you'll have to scan your passport and enter some details. Be prepared with photocopies of IDs and passports. I also remember filling out a form. No questions were asked except for the number of days I will be staying in Nepal. After that, I was all clear!
You can get a visa for up to 90 days. Just make sure that you have a return ticket. I was held at the Philippine Immigration for 45 minutes because I had to prove that I was going to Nepal as an earthquake relief volunteer, and that I would be back in less than 90 days.
Must experience: Temples, Nepalese culture, Mount Everest
Also read: Top 12 Things to Do in Kathmandu on Your Very First Visit
8. Maldives
Many of you might already know this, but just in case you didn't, you can enter Maldives without prior visa application. All nationalities are granted a free 30-day tourist visa upon arrival. Visit their website to learn more.
Must experience: Museums, mosques, beaches, above-water bungalows
Also read: Maldives Budget Itinerary: 6 Days 5 Nights in This Dream Paradise
9. Mozambique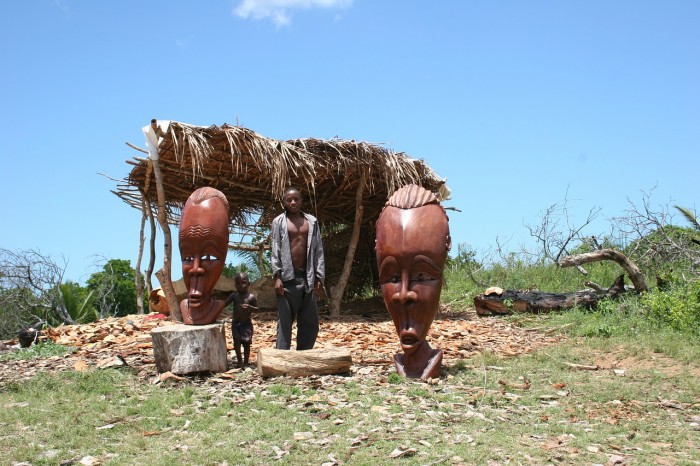 Mozambique? Where is that? In case you haven't heard about this country, it's in Africa and is great for its beaches and marine life. You can get a visa prior to arrival or upon arrival. Just make sure that you have a return ticket and that you won't be staying for more than 30 days. Mozambique is good introductory destination to Africa.
Must experience: Inhaca Island, Iglesia de San Antonio de la Polana, Machilla Magic
10. Palau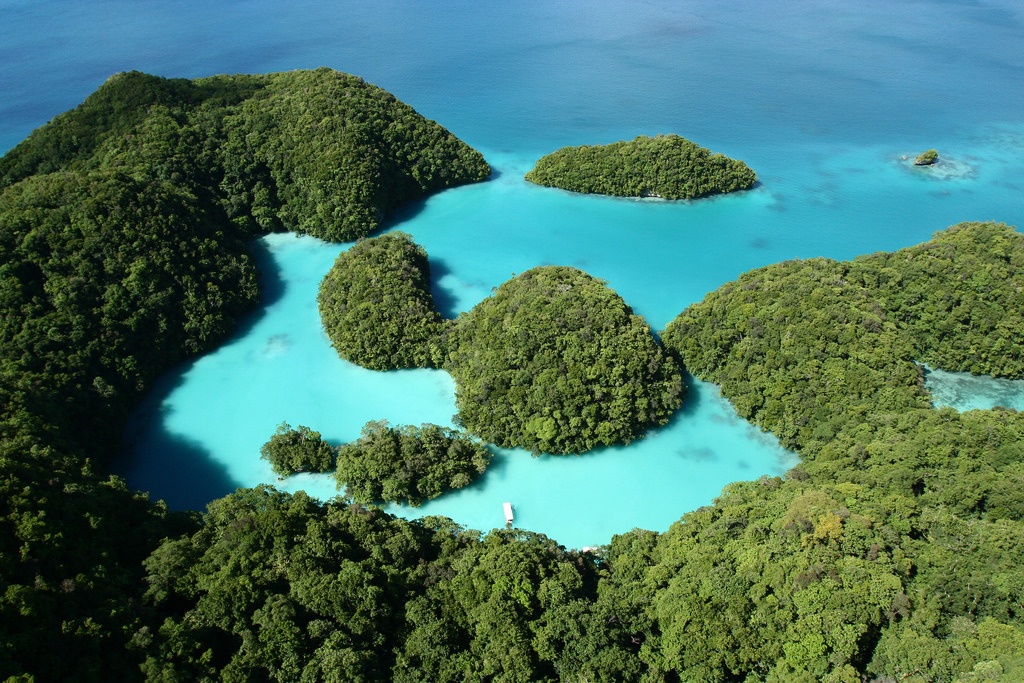 Image credit: LuxTonnerre
Palau, like the Philippines, is an archipelagic country with over 500 islands. That means, it also has great islands for the sea-lovers and beach bummers. You can stay in Palau for up to 30 days provided that you have a return ticket. It's pretty much required if you're travelling in a foreign country for the purpose of tourism.
Must experience: Beaches, jellyfish lake, Ngardmau Falls
There you have it! 10 countries with easy visa access for Philippine passport holders. What are you waiting for? Apply for a visa, strap on your backpack and explore these exciting countries asap!
Also read: You'll Never Think These 13 Countries Offer Visa On Arrival for Filipinos
PS. Don't forget to check the country's respective websites for updates on visa requirements, and of course, make sure that you research about the requirements in your layover destinations.