I stopped keeping track of how far we are into the COVID-19 lockdown. It's 8pm on a balmy Sunday in March and a deep howling pierces through the night sky. Although Malate's usual racket is bold and unapologetic especially on the weekends, this blaring is out of the ordinary.
But I've gotten used to the echoing of our barangay's siren; it marks the curfew imposed by the national government — 8 o'clock in the evening, daily and on the dot. I try to avoid primetime news because COVID-19 statistics keep me wide awake at night. But this siren reminds me, without fail, that things are not okay, whether or not I check the news. Things are nowhere near normal at all.
On helplessness and hopefulness in the time of a pandemic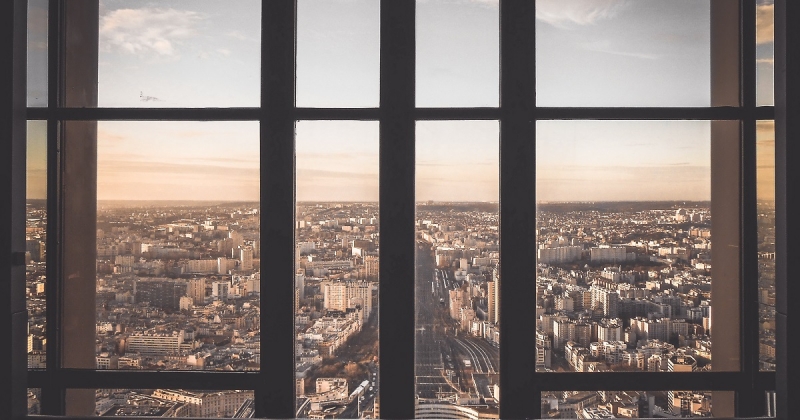 While our frontliners battle the COVID-19 pandemic, the best most of us can do is stay at home. We try to help any way we can, but given our country's very inexperienced third-world efforts and our current political climate, it's easy to feel helpless. A pitiful healthcare system, dwindling PPE supplies, a crippled workforce left to rummage through scraps, VIP testings, and delinquent politicians — where is hope in this all?
Also read: Luzon-Wide Community Quarantine Due to COVID-19: What You Need to Know
Though I can't give you the answer, wallowing does no good either. We are right to question, to clamour for whatever is better, to want options. But consider this, too: For whatever noise we make, I hope you set aside time and energy for contemplative silence. If there's one thing I learned so far in this big mess, it's that it is easier for us to say more about how another person can do something better, instead of examining how we can better ourselves — perhaps not in the exact same situation, but in the same season. 
COVID-19 lockdown reflection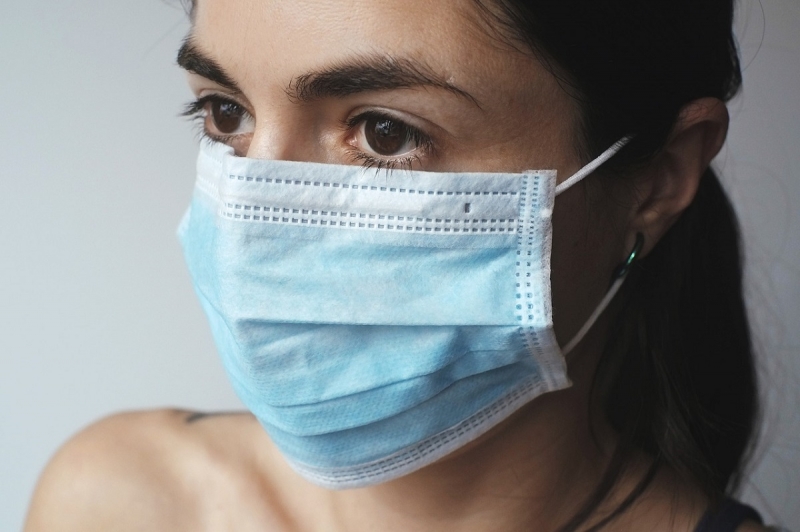 I'm not saying you should keep strong opinions to yourself. By all means, make them known; make productive noise online! But aside from reimagining a better world, take responsibility for the fact that you're very much part of its fibre, too. If, like me, the best you can do at this time is to stay at home and you're lucky enough to be cooped up in a comfy pad with your loved ones, food on the table, and Internet connection, maybe it's time for some introspection. How have you been spending your days in semi-isolation?
Also read: Why You Should Self-Quarantine After Travelling Amid the COVID-19 Pandemic
A list of things I'm thankful for
Between my days' first few seconds, when I wake up to watch slivers of sunlight seeping into my room, to the moment I wait for the 8pm siren to sound, I've had a lot of time to think. So humour me and hear me out. I realise there are many things I take for granted, especially now that I can only look back on them until the COVID-19 lockdown is lifted. That was one heck of a heavy-hearted intro, so what follows is an uplifting list of things I'm grateful for, now more than ever!
1. Freedom to do what I want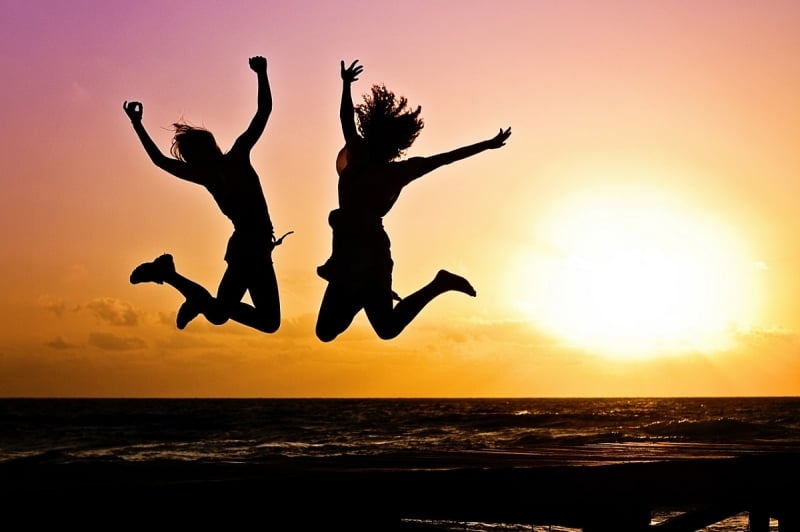 Before the enhanced quarantine, I would often question why my parents are still so strict with me even if I'm nearing my third decade in life. (Lol, a lame attempt at romanticising my turning 30, I know.) This isn't to say they don't allow me to travel or make my own decisions — they do. There are just some restrictions that I still navigate to this day. 
But I never realised how essentially free I was until I was told I couldn't step out of the front door, not by my parents, but by authorities who would actually penalise me for going out. We're talking about fines and jail time here. And so these days, I am more at peace with the reality that it's my parents' house; it's their rules. Of course, there's the fact that they love me and only want what's best for me, but let's not get too cheesy.
2. Living with a family I'd gladly stay home for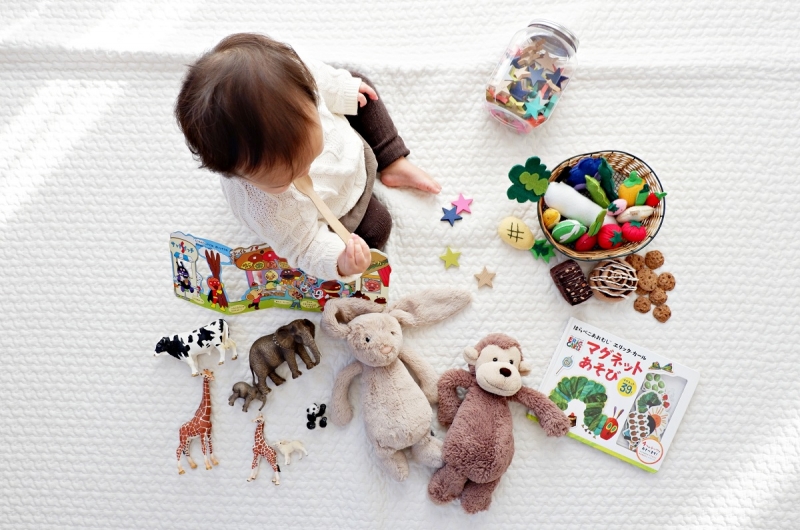 I take it back; that was my cue for this cheesy entry, which I'd gladly shout from the rooftops once this is all over! 
It was in college when I truly realised that not all people like staying at home because they're either lonely or they don't like the company. It's true: Sometimes familiarity breeds contempt. I saw this in countless stories shared with orgmates and blockmates, and when I'd be itching to go home while others kept staying behind after class because they were avoiding a certain relative. Even now, my friends know they'd have to tell me in advance if we were going to have a night out; otherwise I'd already filled my weekend with extended coffee dates and grand plans of holing up at home with the 'rents, my siblings, and my furbabies.
But this COVID-19 quarantine has brought to light the ugliest, most disturbing sides of boredom and loneliness for all. More than ever, I'm thankful that I grew up with a family I loved staying home for all these years.
3. Having a roof (that I like) over my head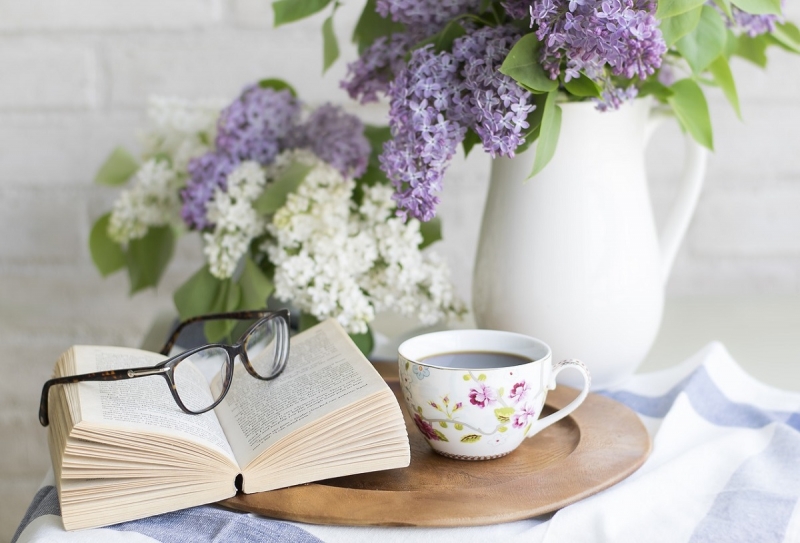 To be more exact, I've been provided a decent home my whole life — and one that I actually like. It's one thing to say that you live comfortably and another thing to like where you live, from your house to your neighbourhood. It may not be everyone's cup of tea, but it's mine and I love it enough to write about it!
Also read: An Open Letter to Manila — Love, Manila Girl
So basically, I have a cosy house and lovable people I share it with, while I know very well that some Filipinos have nowhere to go in this COVID-19 lockdown. I know very well, too, that the same people have had nowhere to go long before this pandemic even started. It disturbs me how seldom I think of them on a regular day.
4. Access to basic necessities…and luxuries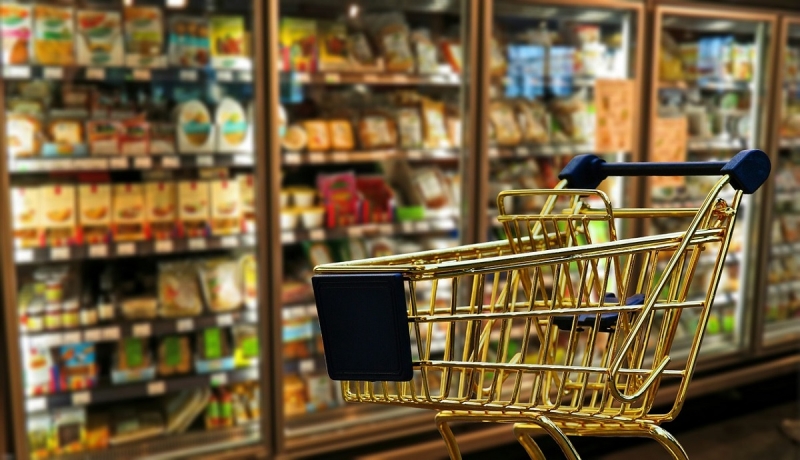 I'm running out of my favourite facial cleanser — and I hate myself for even dwelling on such a trivial matter.
The other night, barangay officials began distributing food and supplies to seamen who got stuck in Manila while waiting to be assigned to their next ship. The COVID-19 lockdown was ordered even before they could hear from their employers. With the travel and tourism industries at a complete standstill, I doubt that they'll get callbacks from their agencies as soon as the extended community quarantine is lifted. It doesn't matter that they have mouths to feed back in their respective provinces. All they can do is sit tight and pray that their savings are enough to tide them through; lucky them if their employers apply for the ₱5,000 financial assistance rolled out by DOLE.
All this, while I work from home with air conditioning, Internet connection, and a steady supply of snacks. Do your friends and family members a favour by sharing this story the next time they complain of cabin fever.
5. Work and a chance to keep earning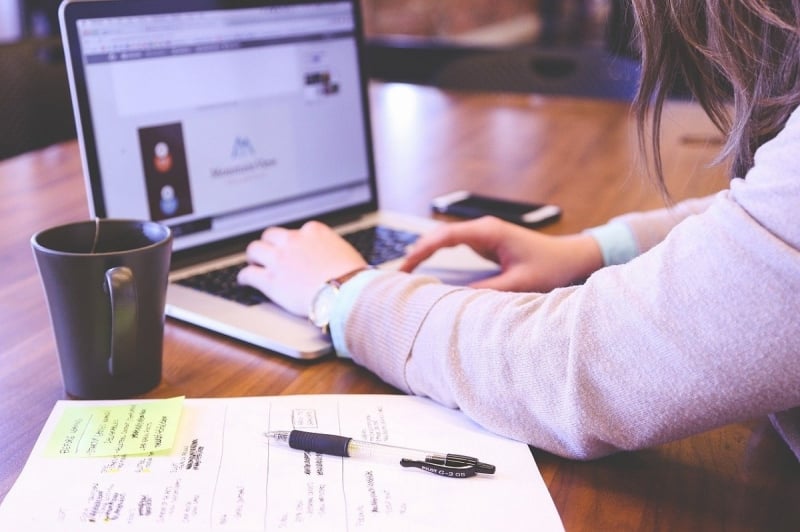 Which brings me to my next point. I know how fortunate I am to be still making a living amid the COVID-19 pandemic and its effect on economies and industries worldwide. Some people can't afford to stop working, and yet they've been forced into a situation where they can't even get to the office.
So if you're still able to work at this time, I hope you know how #blessed you are. In a world where everyone's constantly busy getting by and being productive, having no work is incapacitating. But know that it's also your chance to slow down and work on something personal at home, if you can.
Help out when you're able to as well. Avail of delivery services that give people employment. Maybe even throw in a substantial tip when it's apt. Remember, all frontliners are our heroes, from volunteers, medical practitioners, and keepers of the peace to service/maintenance personnel and local government representatives.
6. Art, culture & art appreciation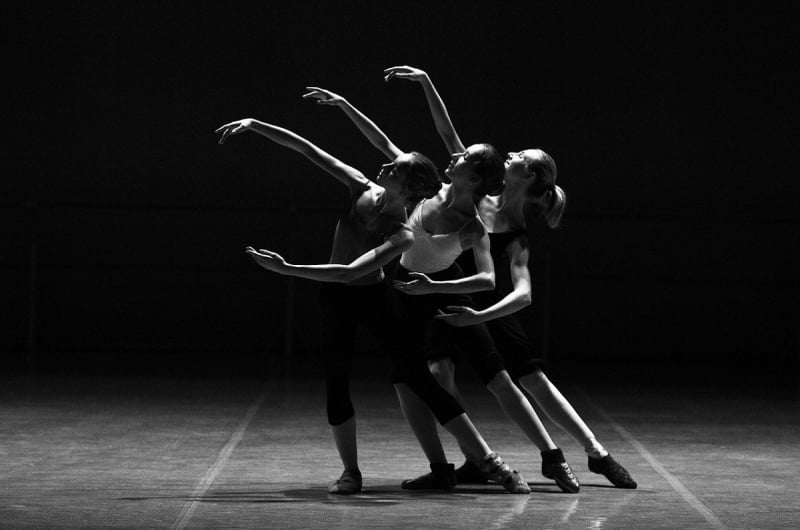 I recall scrolling through my Instagram feed (to fall asleep; a bad habit, I know) when I saw someone repost a tweet by a Twitter user named Jishnu. It went, "As you binge watch your thirteenth series or read a book or sleep to music, remember. Remember that in the darkest days when everything stopped, you turned to artists". 
And that hit me hard. I realised that more than ever, I had been listening to feel-good songs, binge-watching series and movies, and even looking through my favourite illustrators' social media pages to show some love for my favourite artworks. Live performances through Zoom were suddenly a hit. Museums unveiled their virtual tours. Even theatre companies began streaming precious recordings from their archives.
Jishnu couldn't have said it better. We turned to art and culture "when everything stopped". These creative expressions serve as beacons of light when things seem bleak, when we feel hopeless or weary. Usually art is our bridge to the extraordinary — to moments we look forward to after our daily routine or weekly grind. These days, while in COVID-19 lockdown, art gives us a sense of normalcy — a reminder that all will be well in time. So when all this is over, let's not forget how artists touched our lives even amid social distancing.
7. Travelling in all forms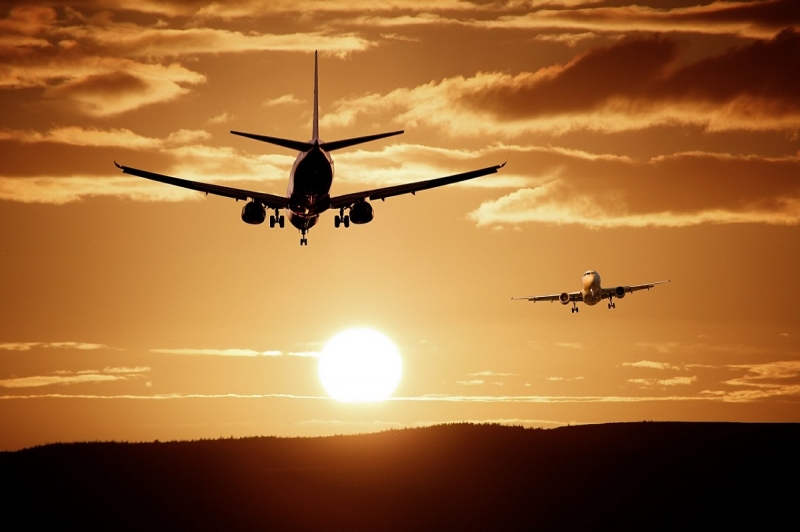 If you're here, then I think it's safe to assume that you miss travelling. And we mean travelling in all forms; we're even pining for trips to the mall at this point! In these trying times when we can't even eat out or go to the grocery whenever we want, being outside on our own terms and time is a privilege we can only look back on for now.
But a quote from UNWTO Secretary-General Zurab Pololikashvili promises that there's light at the end of the tunnel. "By staying home today, we can travel tomorrow." Where are you headed as soon as the COVID-19 pandemic is a thing of the past?
8. My vote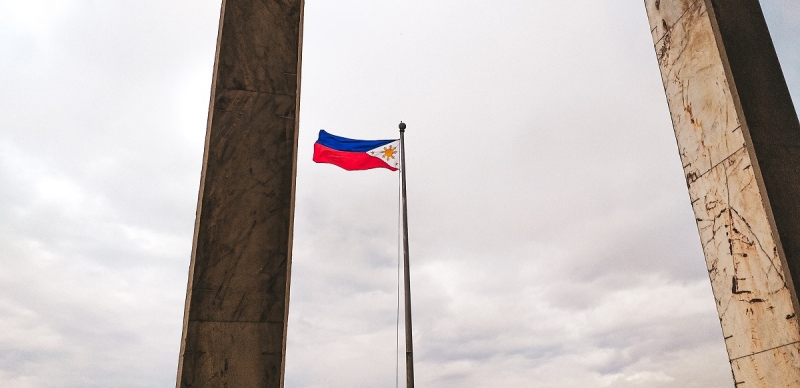 I won't play innocent. There are many things I take for granted on any given day; it's part of this clunky condition called 'being human'. I think we all learned a very valuable lesson after comparing how leaders and lawmakers of different nations have handled the COVID-19 pandemic under their respective jurisdictions.
If it still hasn't slapped you in the face, let me point out the obvious: VOTE WISELY NEXT ELECTIONS. Yes, your vote matters and it is your responsibility as a citizen of any country to make a stand through your ballot. Don't ever waste it; never undervalue the power of choice.
9. Time spent with people who matter to me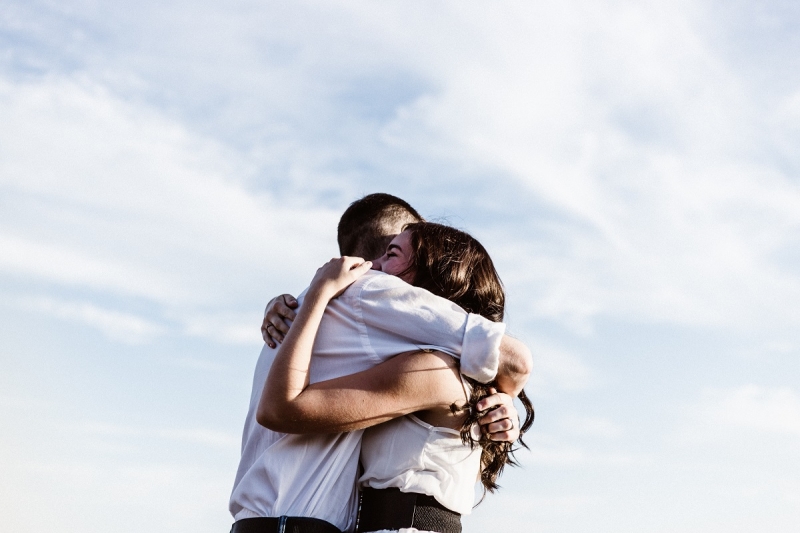 Speaking of choice, I can't help but think of the people I regularly choose to spend my free time with. As I said, I love bonding with the fambam at home; but I miss my SO and friends, too.
Now, I think of all the invites I took a rain check on. I go back to the times when I made my boyfriend wait longer just so I could savour my customary cuppa joe at home before our dates. I remember sending a "beauty-masked" selfie to a good friend after he asked me to step out for a bit because he was having dinner at a nearby resto. 
"Too late, naka-face mask na ako in bed," I replied. I assumed he would forgive me because he knew how much of a homebody I was.
Looking back, I should have said yes more often to the people important to me. At least now I know I will.
Making a list of things I take for granted on a regular day has been somewhat therapeutic and comforting in these times. This COVID-19 lockdown has me (day)dreaming of hand-holding and hugs. I crave for coffee runs and the outdoors; I no longer scoff at feel-good news that's given a primetime slot because they're a welcome pick-me-up. On repeat in my head are snippets of long walks and soaking in sunlight, of minutes spent on deciding where and what to eat. I miss hearing the doorbell ring because that meant visitors… or that the contents of my online shopping cart have finally arrived.
These days, I can only count on the sound of that 8pm siren; just until things are okay again. And till then, I'll have this list to grow. Why don't you start yours so we can compare #GratitudeNotes while in COVID-19 lockdown?
---
Featured image credit: Joshua Rawson-Harris | Unsplash